The internet may have decided that Adrian Grenier was the real villain in The Devil Wears Prada, but in the actor's new Netflix limited series, his character's innocence remains up for debate.
Simply put, Clickbait stars Grenier as Nick Brewer, a seemingly average — but still frustratingly handsome — physical therapist who finds himself at the center of a potentially fatal cyber crime. A viral video features a bloody Nick holding up several signs, ranging from "I killed a woman" to "At 5 million views, I die." It's a regular "Charlie Bit Me."
But the simplicity ends there, as the show begins to unravel Nick's life and paint a slightly more complicated portrait than the one his friends and family would like to believe. Each of the eight episodes focuses on a different member of Nick's inner circle, from his sister Pia (Zoe Kazan) to his wife Sophie (Betty Gabriel), the former of which is the subject of Episode 1.
Titled "The Sister," Clickbait's premiere wastes no time depicting Pia as a loose cannon. She gets booted from her own mother's birthday party for making a drunken scene, she eats all of her roommate's yogurt, and she watches porn and cat videos at all hours with her laptop's volume on full blast. Just an absolute monster person.
So it comes as a bit of a shock when Pia is revealed to be a nurse, one with a surprisingly warm bedside manner. This comes in handy when she asks Vincent, one of her teenage patients, to help her "hack into Google or something" to figure out who kidnapped Nick. Granted, Vincent is also helping Pia because he likes her — which leads to an incredibly awkward almost-kiss towards the end of the episode — but that's neither here nor there.
As with so many TV mysteries, the police are unhelpful at best and dismissive at worst. When Pia insists that Nick's video is a "death threat, not a confession," one particularly smarmy officer replies, "It could be both." And that's the conclusion they reach without even hearing the suspicious late-night voicemail Nick left for Sophie shortly before his disappearance: "There's some stuff going on, something we should talk about."
Thanks to Vincent crowdsourcing the investigation online, the feds actually manage to track down the vehicle in which Nick's video was filmed, albeit after it reaches 5 million views. Unfortunately, the episode cuts out before we get a peek inside. That's right, folks, this show is going to make us wait for answers.
And answers we need! Like, what's the "stuff" Nick wanted to tell Pia about? Who is the mysterious "AL_2005" with whom Nick's son is sharing information? And does every man on this show want to have sex with Pia?
These questions and more will be answered as the season unfolds, but there's one question that only you can answer: Will you keep watching to find out how it all ends? Weigh in via our polls below, then drop a comment with your review of Clickbait's opening hour.
I hope future episodes make the brother/sister relationship feel less incesty.
New On HBO Max For September 2021: Day-By-Day Listings For…
ESPN Moves Rachel Nichols Off NBA Coverage, Cancels 'The Jump'
Steven Soderbergh to Direct New Limited Series at HBO Max with…
Universal's CinemaCon Presentation Made Stars of Struggling…
Where To Buy Cacti: Liven Up Your Living Space With a New Cactus…
Powered by WordPress VIP
These cookies are necessary for the website to function and cannot be switched off in our systems. They are usually only set in response to actions made by you which amount to a request for services, such as setting your privacy preferences, logging in or filling in forms. You can set your browser to block or alert you about these cookies, but some parts of the site will not then work. These cookies do not store any personally identifiable information.
These cookies may be set through our site by our advertising partners. They may be used by those companies to build a profile of your interests and show you relevant adverts on other sites. They do not store directly personal information, but are based on uniquely identifying your browser and internet device. If you do not allow these cookies, you will experience less targeted advertising.
Read full article at TVLine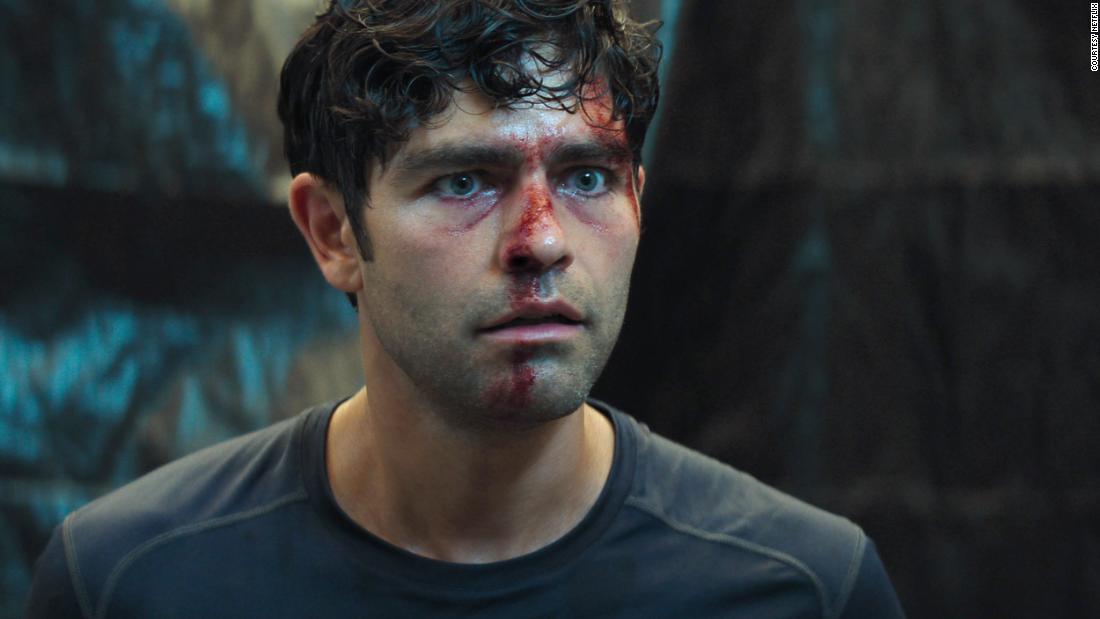 CNN 25 August, 2021 - 09:30pm
Updated 3:44 PM ET, Tue August 24, 2021
You can set your browser to block or alert you about these cookies, but some parts of the site will not work.
Collider.com 25 August, 2021 - 12:48pm
The new Netflix thriller Clickbait is not either of those things. It's a fundamentally competent season of television, on the very basic level of successfully telling a coherent story. It might even said to be captivating, if only by virtue of the fact that the fundamental mystery is well-plotted and evolved in clever ways over the course of the eight episodes. (A successful strategy towards keeping a mystery captivating these days is to basically change what the core mystery happens to be on an episode-by-episode basis, something which Clickbait does nimbly.) However, it comes from such a fundamentally nasty place that while you might get hooked on what's happening, by the end of the season you'll just feel bad about having watched it.
Taking a page from shows like Lost, Clickbait tells its story from a variety of points-of-view, shifting the core perspective from episode to episode — though perhaps its best quality is that it's not precious about this narrative conceit, using each new point-of-view to make the world of the show feel larger without abandoning characters established earlier. The series starts off with the disappearance of family man Nick (Adrian Grenier), following a fight with his sister Pia (Zoe Kazan) at their mother's birthday party the night before. Said disappearance is followed by his reappearance in an online video that lays out a game that Jigsaw himself might admire: If the mean ol' Internet watches this video of Nick confessing to certain crimes, including abusing women and causing someone's death, five million times, then Nick dies.
There's some strong acting from the ensemble, with Kazan and Gabriel in particular really carrying the material. But let me be explicitly clear about this: It is very rare that I will say "do not watch this show," whether it be to a friend in casual conversation or to readers in print, because key to my passion for scripted entertainment is the belief that there is redeeming value in pretty much everything. However, while there are some bright spots to Clickbait, they do not justify the overall experience of watching the show. It is an unpleasant show built on a semi-compelling mystery, and yes, if you watch to the end the full mystery will be unveiled, but while you'll know what happened, you won't feel good about it. There's something intrinsically nasty and mean about this show's outlook on the world, and while it does contain something resembling a central thesis about how the Internet has fractured the ways in which we connect with each other, it's not exactly essential messaging.
And yes, I'm writing this fully aware that there are people who will read this, decide to watch for themselves, and then will track me down on Twitter to tell me I'm some variety of oversensitive baby, and that the show isn't as bad as I'm making it out to be. I know that, but I'm still writing this anyway. You know how we keep saying there's too much TV out there? Well, one of the advantages to that is that you don't have to watch every new show that comes out. If you're hungering for new mystery shows and you already watched Mare of Easttown (a fundamentally better show on every possible level), get an Acorn TV subscription. That's just one streaming service hosting literally hundreds of hours of TV mysteries that don't fundamentally hate humanity the way Clickbait does. Start watching at your own peril. And know that it honestly doesn't get better by the end.
Clickbait is streaming now on Netflix.
Radio Times 24 August, 2021 - 12:28pm
By: Jon O'Brien
Adrian Grenier is best-known for playing a douchebag movie star in badly-aged satire Entourage and, according to the internet, the worst boyfriend ever in workplace comedy The Devil Wears Prada. So you may well enjoy a sense of schadenfreude watching his character suffer at the hands of a social media-friendly kidnapper in Netflix's latest miniseries Clickbait. Even more so when you see what's written on his hostage sign.
The chiselled actor stars as Nick Brewer, a physical therapist whose seemingly harmonious home life unravels thanks to a video clip he certainly doesn't want to go viral. "I abuse women," the badly-beaten family man 'confesses' on camera having been abducted in broad daylight. "At five million views I die."
It's a neat, contemporary twist on the race against time premise, and one which allows director Tony Ayres (The Slap, Stateless) the chance to explore the pitfalls of today's online world: the snap judgements that can instantly destroy lives, the preying upon vulnerable dating app users, annoying YouTubers. There are also echoes of Black Mirror's White Bear when a crowd of rubberneckers all point their phones towards a potentially grim discovery.
The opener suggests we're in for a thrill-a-minute ride as Nick's loved ones attempt to fathom the authenticity of said clip, and then desperately try to ensure its view count doesn't rise above the deadly. A reverse cyberspace take on Speed, you could say. But after cranking up the tension with some snappy editing and a pulsing techno soundtrack, Clickbait soon takes its foot off the gas and settles into a relatively conventional police procedural.
In fact, take away the occasional F-word and you could be watching another spin-off from the never-ending Crime Scene Investigation franchise. It's certainly not averse to the odd cop show cliché. There's the career-hungry detective (Phoenix Raie) clashing with his by-the-book boss (Steve Mouzakis), for example, and where to start on the ridiculously lax attitude to password security? Then there's the teenage tech nerd apparently more resourceful than the professionals (perhaps a nod to Netflix's other cyber-sleuthing original, Don't F**k with Cats?)
The high-concept thriller does, however, keep you intrigued by presenting each of its following seven episodes from a different perspective, all of whom could have a potential motive. There's Pia (The Big Sick's Zoe Kazan), the abrasive sibling who fought with Nick at their mother's birthday dinner the night before his disappearance; there's Sophie (Get Out's Betty Gabriel), the slightly detached wife whose emotionless press appeal for his return immediately sparks suspicion. And then there's Emma (Jessie Collins, who interestingly once played a serial killer in CSI), one of the many women who come forward claiming they had a romantic relationship with the missing man.
Keep up to date with all the dramas - from period to crime to comedy
Thanks for signing up to our drama newsletter! We look forward to sending you our email updates.
For details on how we use your data, please see our privacy policy.
Set in Oakland, California yet filmed in Melbourne (watch out for a surprise cameo from a former Home and Away favourite), Clickbait's Rashomon-like approach leaves you constantly guessing. Not only over the identity of those responsible for Nick's fate, but whether he's also deserving of it. Kazan particularly impresses at conveying such doubts too. On one hand, Pia desperately wants to believe the kind-hearted brother who helped her overcome a family tragedy has been wronged. On the other, the sheer weight of evidence stacking up – including a damning TV interview with perhaps the most obsessive 'other woman' – severely tests her loyalty.
Unfortunately, the show appears to have a crisis of confidence itself half-way through. Episode five switches focus to a smarmy newscaster (Abraham Lim) who sees the case as an opportunity to increase his profile. This vague commentary on the lack of moral boundaries in today's media landscape is entertaining enough but leans just a bit too hard into the sensational.
And apart from a brief, if unexpectedly sweet, detour into the dating exploits of oldest son Ethan (Camaron Engels), the Brewers essentially become sidelined as Clickbait reaches its improbable denouement. Sure, it's not quite up there with the sheer insanity of this year's Behind Her Eyes. Yet even the fastidious armchair detectives of Don't F**k with Cats would struggle to find the remotest of clues in relation to the big reveal.
Of course, you could argue that the clue was there all along. Clickbait is, by its very definition, deceptive, misleading and prone to leaving you feeling slightly cheated. Yet overall, this modestly diverting whodunit manages to sustain, as well as draw, your attention without insulting your intelligence.
Join thousands of happy subscribers and start your Radio Times weekly magazine subscription today for just £1
Try 12 issues for £1 today - never miss an issue
There are ways to further drive down the cost of cover
Get your gears turning with hundreds of puzzles, with new ones added each week - and enjoy a seven day free trial!
Sign up to receive our newsletter!
Thanks! You're now subscribed to our newsletter.
Already have an account with us? Sign in to manage your newsletter preferences
By entering your details, you are agreeing to Radio Times privacy policy. You can unsubscribe at any time.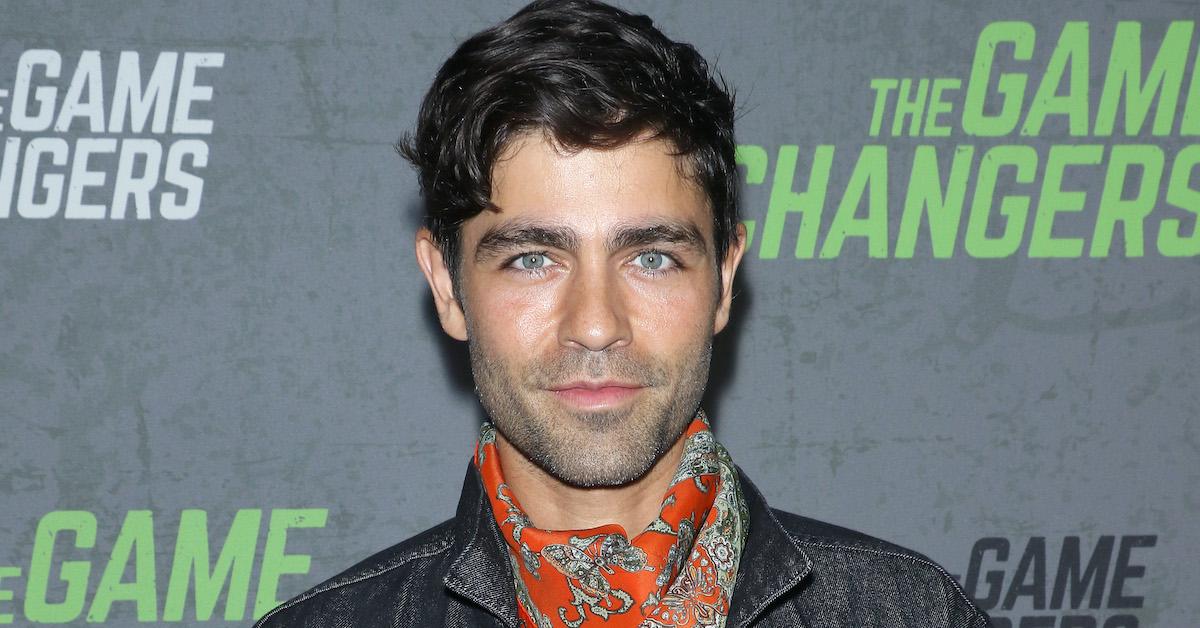 Distractify 24 August, 2021 - 10:29am
Aug. 24 2021, Updated 11:29 a.m. ET
Nearly a decade after Entourage concluded its seven-year run on HBO, Adrian Grenier is making his return to the small screen for the whodunit thriller series, Clickbait. The 45-year-old actor plays Nick Brewer, a family-focused physical therapist who gets kidnapped, in the Netflix show.
While the main mystery in the eight-part series is about who abducted Nick, it soon becomes clear that he's been keeping many secrets from his loved ones.
Though his on-screen character is dealing with a multitude of issues in addition to his terrifying kidnapping, Adrian himself is more settled in his personal life. The actor's dating history includes rumored romances with several high-profile actresses over the years, and he's lately been linked to artist Jordan Roemmele.
The Devil Wears Prada star has been linked to Jordan Roemmele, a business consultant and artist, since 2017. Jordan runs The Realistic Hippy, and she creates custom digital collages and collage puzzles for her clients. As of the summer of 2021, Jordan was also in school for acupuncture.
Though the two are quite private about their romance, Adrian tagged his ladylove in an Instagram post about being "at peace these days" in December 2020.
He also opened up about his decision to relocate full-time to a farm Austin, Texas, with Jordan in June 2021.
"When I decided I wanted to settle in Texas, I knew I wanted a partner to live that experience with me, that's where Jordan comes in," the screen star shared in a feature with City Lifestyle. "We have a long history, and I said, 'I'm in love, and if you are too, I want to build something together.' Thankfully, she was interested."
Adrian and Jordan are looking to create a wildlife sanctuary on their property as well.
Before he was in a committed relationship with Jordan, Adrian was linked to several women in the public eye — though he has rarely ever publicly discussed the details of his personal life.
He was rumored to be in a relationship with his Drive Me Crazy paramour, Melissa Joan Hart in the late '90s, but it's unclear if things were ever romantic between the two. Two decades after the film came out, the Sabrina the Teenage Witch lead recalled to Us Weekly that Adrian actually "ended up dating" another one of their co-stars, Ali Larter.
In the height of his Entourage fame, Adrian reportedly had an on-and-off romance with model Melissa Keller from 2005 until 2008. Adrian then dated actress Isabel Lucas for several months, but the two parted ways in the summer of 2008.
In the same year that his rumored relationships with Melissa and Isabel concluded, Adrian was associated with Lindsay Lohan. Their purported fling was never confirmed.
Adrian Grenier and Emily Caldwell in 2013.
From 2009 until 2013, Adrian had a private, long-term relationship with photographer and model Emily Caldwell. The two did appear in public together several times throughout their romance.
Courtney Robertson, who won Ben Flajnik's season of The Bachelor, shared that she had a fling with Adrian in her 2014 tell-all book, I Didn't Come Here to Make Friends: Confessions of a Reality Show Villain.
Though Adrian has been in a multitude of rumored relationships, he has only explicitly confirmed his partnership with Jordan in recent years.
Clickbait will be available to stream on Netflix beginning on Aug. 25 at 3 a.m. ET.
© Copyright 2021 Distractify. Distractify is a registered trademark. All Rights Reserved. People may receive compensation for some links to products and services on this website. Offers may be subject to change without notice.
The A.V. Club 23 August, 2021 - 02:00am
The eight-episode drama centers on the kidnapping of high school physical therapist Nick Brewer (Adrian Grenier). In short order, a video of him holding a sign that reads "I abuse women. At 5 million views, I die" is posted online. The investigation into his disappearance and alleged crimes begins to unravel the "nice guy" impression of him held by his family, friends, and co-workers. Each episode is from the point-of-view of a different character, including Nick's sister Pia (Kazan), his wife Sophie (Gabriel), Ben Park (Abraham Lim), a reporter covering the case, and Roshan Amiri (Phoenix Raei), the detective investigating the kidnapping. Their relationships with Nick and insights provide all the clues about his personality, because there is no episode from his perspective.
Betty Gabriel, Zoe Kazan, Adrian Grenier, Phoenix Raei, Abraham Lim, Jessie Collins, Ian Meadows, Daniel Henshall
Hour-long drama; complete first season watched for review
Through this format, Clickbait attempts to depict and critique how people can base their judgments on rumors, headlines, or what others might think about them. Pia, Sophie, and Sophie's two boys have a tough time adjusting to horrendous new facts they learn about Nick pertaining to secret dating profiles and affairs, which potentially negate the man they've known and loved for years. Clickbait struggles to explore the fascinating concept of the power of manipulation on social media. The show just scratches the surface of serious issues like catfishing, mental health challenges, and even the #MeToo movement. Instead, Clickbait chases after the next game-changing revelation, each getting more unbelievable and bizarre, to the point that the ultimate reveal in the finale, "The Answer," goes far beyond suspending logic for the sake of a TV show. The ending is so bizarre, it rivals that of another Netflix limited series from earlier this year, Behind Her Eyes.
Pia and Sophie are inevitably the two leads but they are extremely one-dimensional. Pia's mission is to convince everyone her brother is being framed, even as her own faith in him slowly dwindles, while Sophie's is to protect her children from internet trolls, and evade the media camped outside her house at all times. Before Nick's kidnapping, they're shown to be at odds with each other, fighting in front of the whole family, but no real reason for their rivalry is provided. Instead, we get two women arguing over petty things like shoes in the house or giving a juicer as a gift. While they manage to find common ground during the ordeal, the show rarely dives into who they are outside of their frayed bond with Nick. Their own past, professional lives and big romantic decisions take a backseat. Clickbait is a tragic waste of Gabriel and Kazan's talents, sticking them with boring, repetitive beats for its entire duration.
For a brief moment in episode five, "The Reporter," it certainly feels like Clickbait might just dig deeper into its themes, as the perspective switches to journalist Ben. He's determined to lead his network's coverage of the case but the prospect of losing out makes him viciously proactive, much to the annoyance of his partner. The show botches its best opportunity to actually examine clickbait by turning Ben into a stereotype with "breaking news syndrome." Even the episode about Nick's son veers into the disastrous Kim Bauer storyline from 24 season two category. Clickbait wants to send powerful messages about the dangers of social media in the digital age, but the hackneyed writing and unfathomable reveals can't save the show from the irony of being nothing more than an intriguing title.