After an edict to remain "mission focused," Coinbase executives have succeeded in making themselves a fortune.
Data from Capital Market Laboratories and confirmed by filings on Coinbase's Investor Relations website shows a total of 12,965,079 shares were sold by insiders, worth over $4.6 billion at COIN's $344.38 per share Friday close.
Notable transactions include Coinbase CFO Alesia Haas selling some 255,500 shares at a price of $388.73 (though her Form 4 states that she retains options), while CEO Brian Armstrong sold 749,999 shares in three transactions at various prices, netting a total of $291,827,966.
According to his Form 4 disclosure, after the sale Armstrong retains 300,001 shares worth over $1 billion. In a filing prior to the direct listing however, he was reported to have 36,851,833 shares, indicating that he sold just over 2% of his stake in the company. 
Capital Market Laboratories' data did not indicate that any directors or insiders purchased additional shares, only sold. The sales can also be seen on OpenInsider's SEC Form 4 screener.
A representative for Coinbase told Cointelegraph that the percentage equity share of each executive is not accurately reported by these reporting services, and that the sales represent only a fraction of the executive and insider ownership. 
The reports prompted jeering and amusement on social media, with many observers likening the sales to a classic "pump and dump" in which insiders and team members dump tokens into retail liquidity shortly after a listing.
lolol wtf pic.twitter.com/ezZx5F8ua9
While early investors and executives looked to cash in, there are at least a handful of major buyers. Hedge fund manager Cathie Wood is placing a big bet on the exchange, having purchased over $350 million in shares for three different Ark ETFs. 
Likewise, many Coinbase employees now have stake in the company, as 1,700 Coinbase staff were gifted 100 shares each as a "thank you" from the company.
Earlier this year, Coinbase was embroiled in a string of negative headlines relating to CEO Brian Armstrong's handling of a new policy that restricted focus on political and social issues at work. Armstrong insisted that the company remain "mission focused," and the company's mission includes a goal of becoming "the leading global brand for helping people convert digital currency into and out of their local currency."
Read full article at Cointelegraph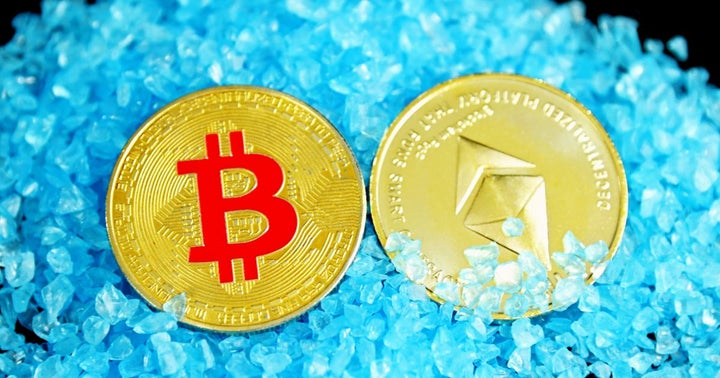 Benzinga 17 April, 2021 - 08:09pm
After the successful direct listing of crypto exchange Coinbase Global Inc (NASDAQ:COIN), a popular theory has emerged amongst crypto traders that Coinbase employees cashed out their shares for some popular cryptocurrencies.
What Happened: "Most Coinbase employees are going to be aware that cash and stocks aren't the valuable holdings they used to be, and they're going to push those investments back into crypto," said Adam Cochran, a partner at Cinneamhaim Ventures.
Appears some liquidity from $COIN is already moving into cryptoassets.
— Chris Burniske (@cburniske) April 15, 2021
Cochran went as far as to collect survey responses from 108 Coinbase employees in order to identify what their top crypto picks for the next 30 days would be.
Ethereum (CRYPTO: ETH) seemed to be the asset to watch, as the majority of respondents were interested in investing in the digital asset, followed by Bitcoin (CRYPTO: BTC), which was the second-most chosen cryptocurrency.
Although the graph above is listed in order of largest to smallest market caps, Coinbase employees did not express too much interest in some higher market cap coins like Cardano (ADA), Bitcoin Cash (BCH), and Stellar (XLM).
Instead, cryptocurrencies like Compound (COMP), Aave (AAVE), Maker (MKR), Synthetix (SNX), and Balancer (BAL) seemed to be extremely popular choices.
DeFi blue-chips re-rating in progress. $AAVE $YFI $SNX $ALPHA $SUSHI $BNT pic.twitter.com/s7SK7dwSOE
— Arthur (@Arthur_0x) April 15, 2021
DeFi investor at crypto-asset investment fund DeFiance Capital, Arthur shared a series of price charts on Twitter, depicting a steady rise of a few cryptocurrencies that are considered "DeFi blue-chips."
"I think we see capital rotation to Eth DeFi soon with ETH breaking $3k and recapturing the market attention again. Time for blue chips season again," he said.
© 2020 Benzinga.com. Benzinga does not provide investment advice. All rights reserved.
What you'll get: a deep dive into relevant crypto projects, exclusive insights into alt coins from the pros & more!