Trevor Hass
TrevorHass
Boston College ranks seventh in the nation in third down defense (27.6 percent). In 2019, before Jeff Hafley's first year, the Eagles were 121st (46.5 percent).
Andy Backstrom
andybackstrom
Boston College head coach Jeff Hafley talked about how much he has learned from star NFL DBs, like @RSherman_25, @rondebarber & @Revis24. "By no means have I invented anything in football. I try to take what I've learned from people and develop my own philosophy." pic.twitter.com/0uAl9tnyg4

Jason Baum
JasonBaumPR
4 pm kickoff for @BCFootball at Louisville on Oct. 23. 📺 @accnetwork
Mike Berardino
MikeBerardino
Former Boston College and NFL backup QB Tim Hasselbeck, now @accnetwork game analyst, blamed that last sack on Jack Coan rather than LG Andrew Kristofic. Said Coan "walked into" the arms of the defender as he "drifted" in the pocket. #NotreDame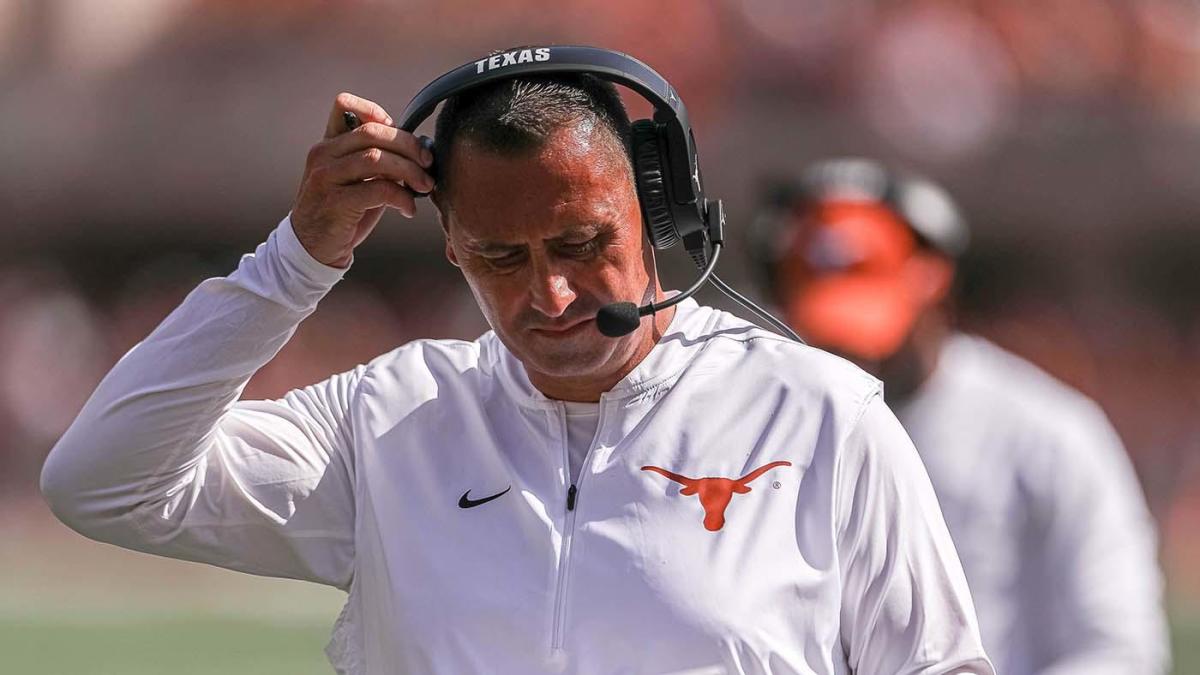 Heading into Week 7, our opinion of the contenders is rounding into form. Georgia is a death machine and it's foolish to doubt them. Iowa and Cincinnati won't let you score. The rest of the field is susceptible to chaos. Still, there are two betting favorites in the AP Top 25 that could be vulnerable this weekend.
Each week, potential upsets are picked based on favorable matchups, context (i.e. location, rivalries, look-ahead games) or just good ol' fashion gut feel. For maximum effect, a spread of at least three points is required for consideration – the bigger, the better.
Week 6 kept the momentum going with East Carolina and Arkansas covering needlessly big lines. Unfortunately, the biggest upset of the year – unranked Texas A&M over No. 1 Alabama, the first unranked over No. 1 upset since 2008 -- wasn't on the radar. Additionally, it may be time to set Stanford adrift after a three-score loss against Arizona State. Still, we'll take treading water for now. This round of upset picks are even more aggressive. On to Week 7!
When: Saturday, 12 p.m. ET | Where: Austin, Texas
Texas is fresh off one of the most crushing losses in Red River Showdown history, blowing a 21-point lead against Oklahoma. The Longhorns return home, but don't expect for things to get easier. Oklahoma State has perhaps the nation's most underrated defense. The Cowboys are giving up just 18.6 points per game thanks to a physical front seven. An emotional hangover could quickly lead to disaster in Austin, especially since the Longhorns could be without starting receiver Jordan Whittington. ATS: Oklahoma State, SU: Oklahoma State
When: Saturday, 4 p.m. ET | Where: Columbia, South Carolina
You come to CBS Sports for analysis on all on the most important stories in sports ... and the Gamecocks and Commodores, obviously. South Carolina has two wins over FBS opponents by a combined 12 points and handedly lost all three of its SEC games. Vandy barely counts as FBS, but these programs are much closer than the three-score line would suggest. Expect a rock fight as both these teams push for what will like be their last chance at a win this season. ATS: Vanderbilt, SU: South Carolina
When: Saturday, 9 p.m. ET | Where: El Paso, Texas
UTEP's 5-1 start has admittedly been aided by one of the worst schedules in college football, but hosting a struggling Louisiana Tech team with bowl eligibility on the line is the perfect opportunity to flip the narrative. The Miners' defense has quietly been outstanding, holding four of its five FBS opponents to 21 points or fewer. Plus, wide receiver Jacob Cowing is explosive enough to cause issues for Louisiana Tech's secondary. UTEP can win this game and reach bowl eligibility for the first time since Packers running back Aaron Jones was on campus. ATS: UTEP, SU: UTEP
When: Saturday, 7:30 p.m. ET | Where: Boston, Massachusetts
These two teams are awfully similar, which should make for a highly competitive game in Boston. NC State features one of the top defenses in the ACC, ranking ninth nationally at just 1.32 points per drive allowed. The Eagles are solid across the board and haven't missed a beat since backup QB Dennis Grosel was forced to take over for Phil Jurkovec. After narrowly missing an opportunity to upset Clemson in the final minutes, Boston College is poised to rebound with a statement win. ATS: Boston College, SU: Boston College
When: Saturday, 3 p.m. ET | Where: San Marcos, Texas
Rumors of Texas State's demise seem to have been greatly exaggerated. The Bobcats bounced back from an embarrassing start to the season by beating a salty South Alabama squad in quadruple-overtime to start 1-0 in conference play. Troy already has a bad loss to ULM and narrowly beat an equally bad Georgia Southern squad at home. Texas State went on a 23-7 run to end the game – the Bobcats might have turned a corner at the right time. ATS: Texas State, SU: Texas State
© 2004-2021 CBS Interactive. All Rights Reserved.
CBS Sports is a registered trademark of CBS Broadcasting Inc. Commissioner.com is a registered trademark of CBS Interactive Inc.
Images by Getty Images and US Presswire
These cookies are essential for the proper functioning of our Services. Essential cookies cannot be switched off in our systems. You can set your device to block or alert you about these cookies, but some parts of the Service will not work.
These Cookies allow us to collect information about how visitors use our properties. Some examples include counting visits and traffic sources, so we can measure and improve the performance of our services. If you do not allow these Cookies we will not know when users have visited our properties and will not be able to monitor performance.
These Cookies enable the services to provide enhanced functionality and personalization. They may be set by us or by third party providers whose services we have added to our services. If you do not allow these Cookies then some or all of these services may not function properly.
These Cookies may be set by us or through our services by our advertising partners. They may be used by those companies to build a profile of your interests and show you relevant advertising on this and on other properties. If you do not allow these Cookies, you will still see ads, but you will experience less relevant advertising.
These Cookies are set by a range of social media services that we have added to the services to enable you to share our content with your friends and networks. They are capable of tracking your browser across other sites, building up a profile of your interests to show you relevant content and advertisements on the relevant social networks. If you do not allow these Cookies you may not be able to use or see these sharing tools.
Read full article at CBS Sports
ACC Digital Network 14 October, 2021 - 02:24am
247Sports 14 October, 2021 - 02:24am
Rivals.com 14 October, 2021 - 02:24am
William Nylander flicks in a goal to give the Leafs a 2-1 lead.
TORONTO -- — William Nylander broke a tie at 1:06 of the third period and the Toronto Maple Leafs beat the Montreal Canadiens 2-1 on Wednesday night in the opener for both teams.
In a rematch of Montreal's seven-game victory in the first round of the playoffs last season, Toronto won in front of 18,493 masked and fully vaccinated fans in Scotiabank Arena's first regular-season crowd since March 10, 2020.
"It was very special," Nylander said. "Such a long time (since) we played with fans."
Nylander took a pass from Morgan Rielly off the rush before faking a slap shot and high to goalie Jake Allen's short side.
"The first 10 minutes we were not good," Toronto coach Sheldon Keefe said. "Took us a while to really get comfortable in the game. From then on I thought the effort was really strong. The guys worked, competed. It was a tight game right to the end ... happy that we find our way to get on the right side."
Jack Campbell made 31 saves for Toronto, allowing only Jonathan Drouin's first-period goal. Pierre Engvall tied it on a power play midway through the second.
"Just incredible," Campbell said. "The fans were just super loud and super into the game. "It's great to see everybody back."
Toronto star Auston Matthews, the NHL leader with 41 goals in 52 games last season, sat out because of a wrist injury that hasn't fully healed from surgery.
Canadiens goalie Carey Price entered the NHL/NHLPA player assistance program last week and will be away from the team until at least early November. Captain Shea Weber will miss the season with potentially career-threatening ankle and foot injuries.
Drouin returned after leaving the team in the spring to deal with anxiety and insomnia.
"It was nice to get one," he said. "But I wish we got the two points instead. ... My head's clearer. I'm more in the game, I'm more focused, I'm more ready. Going to the rink was a completely different experience for me than the past couple years."
Canadiens: At Buffalo on Thursday night.
Maple Leafs: At Ottawa on Thursday night to open home-and-home series.
Boston College Athletics 14 October, 2021 - 02:24am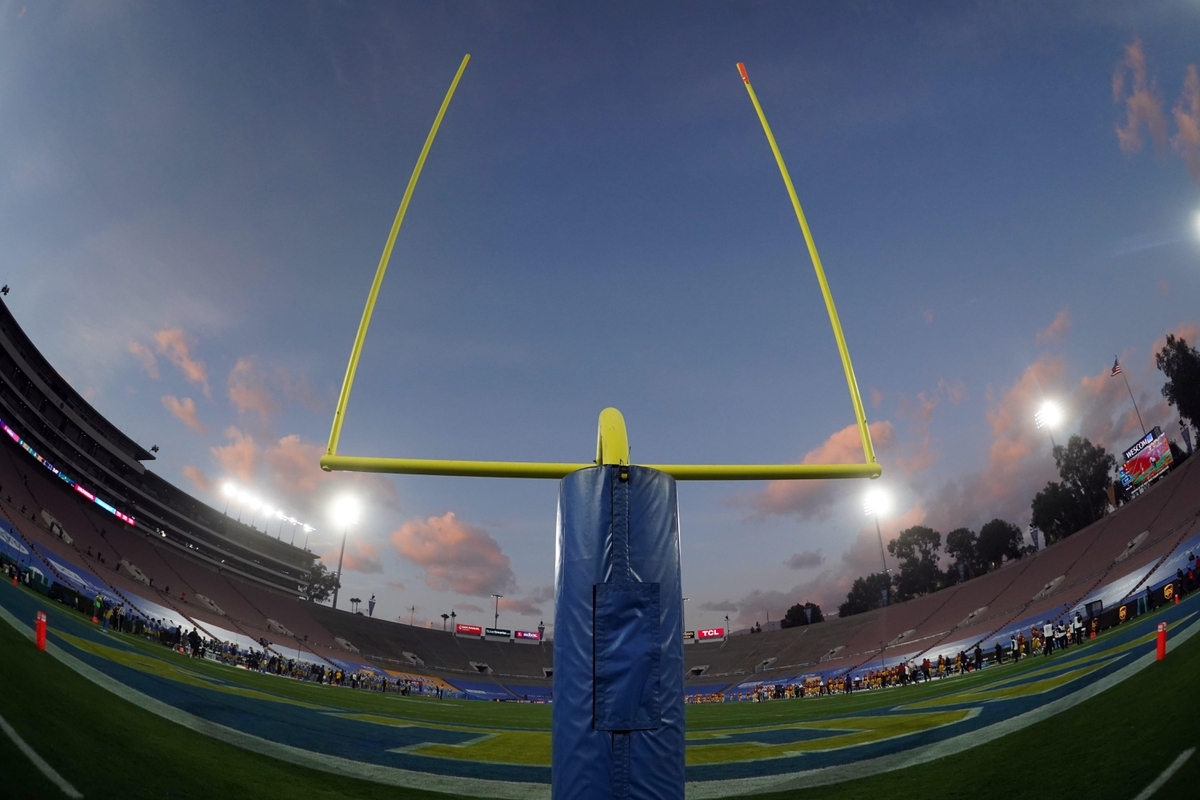 CalBearsMaven 13 October, 2021 - 10:39pm
The No. 22 NC State Wolf Pack (4-1, 0-0 ACC) are 3-point favorites on the road at Alumni Stadium against the Boston College Eagles (4-1, 0-0 ACC) on Saturday, October 16, 2021. Both teams feature solid defenses, with the Wolf Pack 11th in points per game allowed, and the Eagles 17th. The over/under is set at 52 for the game.
Odds courtesy of SI Sportsbook.
NC State vs Boston College Betting Information
BC Interruption 13 October, 2021 - 08:00am
Two things are true about NC State: The 'Pack have one of the stingiest defensive corps in the country, but they don't do it through outwardly strong pressure on the quarterback. NC State's defensive line has been lagging in stats involving pressure on the quarterback, with only seven sacks on the year.
However, that's seemingly the one downfall of the defensive line. NC State has been solid all year stopping the run, allowing the 13th lowest amount of yards on the ground per game in the country. The numbers are a little better for opponents when you change it to yards per attempt (teams have been loathe to run against the 'Pack), but the line plays a big part on not letting running backs break free.
That's bad news for BC. If BC is going to be able to compete, the run game will need to be established, and the offensive line is going to have a war in the trenches to get things going.
BC fans are going to almost certainly be familiar with the name Drake Thomas before the game is over. Thomas is a formidable presence amongst the linebacking corps, and he makes his presence known. Thomas leads the team in tackles and interceptions, and Dennis Grosel is going to need to know where he is on the field at all times.
Isaiah Moore will be another player to watch out for. He is a presence in the defensive backfield, and supplements the line on the run game.
Statistically NC State is an above-average team for preventing the pass, although the yards per game number is skewed by the number of attempts as teams like to pass against NC State. Grosel will need to be careful against the pass defense-it has been known to intercept a pass here or there, but NC State's game is all about limiting big plays, and will almost certainly frustrate Grosel who is still trying to get himself settled.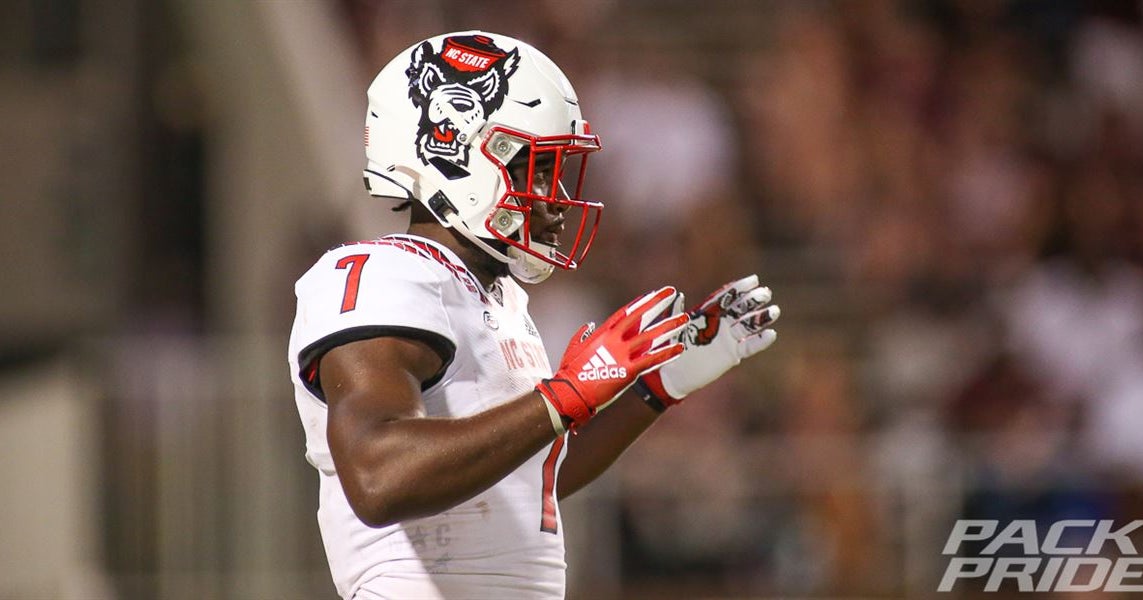 247Sports 13 October, 2021 - 07:53am
Go VIP - One Month for Only $1
Boston College returns to action on Saturday night when No. 22 NC State rolls into Chestnut Hill for a primetime matchup and plenty on the line in the Atlantic Coast Conference Atlantic Division standings.
Boston College had its way with NC State the last time it played at Alumni Stadium, but the circumstances are much different this time around. NC State is in the AP Top 25 after a signature win over Clemson at home and is a far more complete team than the one that allowed David Bailey and AJ Dillon to combine for over 400 rushing yards in a 45-24 win.
What makes NC State a much-improved team from two years ago? Here are 10 players that have been crucial in the Wolfpack's success so far this season.
Ekwonu has one of the highest overall blocking grades in the country. It won't be easy for Boston College's defensive linemen to get past him on Saturday night.
Durden is one of the driving forces behind NC State's strong run defense. His partner at defensive tackle, Davin Vann, is no slouch, either.
Go VIP - One Month for Only $1
BC Interruption 12 October, 2021 - 08:30am
Vegas is backing the Pack on this one
Moving forward to this weekend's matchup against the Wolfpack, this has the makings to be a classic clash between two ACC rivalries and Vegas looks to have set the lines accordingly. BC will have the home crowd and the atmosphere of a night-time contest of which will set the stage for a great game. The Wolfpack open as slight favorites going into the matchup at -2 which makes a lot of sense given the success NC State has had this year. To date, the Wolfpack have only dropped one game this season against a formidable opponent in Mississippi State. Other than that, they have had some rather notable wins against Louisiana Tech, a shutout performance against USF and of course the home overtime win against Clemson that served as the catalyst to the Tigers' season demise.
When looking at the analytics and trying to decide how to best approach this game from a gambling perspective a few things stand out. Firstly, NC State has the 13th best running defense in the country only allowing 92 rushing yards per game to opposing running backs. On a more granular level, they have only conceded one rushing touchdown and give up on average 3.36 yards per carry. This will definitely be put to the test with BC's stellar offensive line, but it is no doubt that Grosel is going to have win through the air against State's secondary. The Wolfpack come into the game giving up an average of 203 passing YPG with an average of 10.71 yards gained per completion. It will be interesting to see how Hafley structures his offense around this rather stout defense. After seeing Grosel last week, I anticipate more confidence in letting him sling the ball around more and getting Zay Flowers a little more involved in both the run game via jet sweeps and naturally through deep post-routes.
Offensively, Devin Leary has been a stellar quarterback for the Pack and he is only in his Sophomore campaign showing that there certainly bright days ahead for this program. Leary has completed 67.4% of his passes for 1,283 yards and a TD to INT ratio of 12/2. Pretty good numbers to say the least. On the ground, Zonovon Knight has also had a respectable start to the season rushing for 462 yards and 3 TDs. However, it seems that a lot of this offensive's power is really behind Leary and his connection with Emeka Emezie who has hauled in the majority of targets from Leary.
Overall, I do not see why BC cannot win this game. The only issue that gives me pause is that our offense stalls out forcing the Defense to go out there and to try to keep BC in it for a majority of the game. After the Defense's performance against Clemson, I do have more confidence though when they are called upon to handle tough situations and are tasked to keep BC's head above water when the offense is struggling to move the ball. Either way, I am going to lean BC in this one and recommend taking the points and even flirt with the MoneyLine. After a tough loss against Clemson two weeks prior, they're now ready hit the back-nine of their season with a win against a quality opponent. And what better way to do that under the lights at Alumni?
Final Prediction: Boston College 24 vs. NC State 17 | BC +2 | Under 51.5