Founded in 1993 by brothers Tom and David Gardner, The Motley Fool helps millions of people attain financial freedom through our website, podcasts, books, newspaper column, radio show, and premium investing services.
Peacock and Universal Studios recently signed a deal to license Universal films to the streaming service no more than four months after their theatrical release starting next year. The deal between the two Comcast (NASDAQ:CMCSA) companies steals away the films from AT&T's (NYSE:T) HBO Max and Netflix (NASDAQ:NFLX), and it provides at least eight months of exclusive access for Peacock.
The move further fragments film distribution as media companies look to capitalize on direct-to-consumer relationships and streaming. That could be bad news for HBO Max, Netflix, and the entire streaming industry.
Since 2005, HBO has licensed Universal's output in the pay 1 window (the period in which rights are available to premium cable networks and subscription streamers). It also has a deal with Disney's (NYSE:DIS) 20th Century Studios that expires after next year. It's unclear if Disney plans to retain those films for its own streaming services or if it'll continue licensing films to rivals like HBO.
In December, HBO Max started streaming Warner Bros. films the same day they were released in theaters. It's produced strong adoption rates for HBO Max among HBO subscribers since that move, and it's also helped add millions of additional retail subscribers. However, management says it doesn't plan to continue the day-and-date releases in 2022.
Warner Bros. puts out about one film a month. And while that's enough to keep HBO Max subscribers engaged when the films are brand-new releases, it's unclear if it'll be enough to get them to stick around as subscribers when the buzz around new releases has cooled off. Losing Universal (and potentially 20th Century) means losing the bulk of the newer films on its service.
Meanwhile, Netflix has seen its output deals with major studios evaporate over the last few years. For example, Disney cut its output deal short just so it could have all of its films for the launch of Disney+ in 2019. The streaming leader signed a deal with Sony (NYSE:SONY) Pictures earlier this year, which was likely its only chance to add some blockbuster films to its catalog.
But Netflix has been ramping up its original film output. It plans to release 70 original scripted films this year, which is a massive output compared to the major studios. Granted, not all of Netflix's films are on the same level as the big franchise blockbusters put out by Universal, Disney, and Warner Bros., but they add quite a bit of selection for subscribers.
The Peacock-Universal deal could attract more subscribers to Comcast's streaming service. While management says it has over 42 million sign-ups, just one-third of them use the service monthly, and even fewer are paying a subscription fee. That engagement rate may increase with the addition of Universal's films and the upcoming Olympic Games.
Importantly, though, the deal further fragments home entertainment film distribution. That means streaming services may see subscriber churn increase while paying more in marketing to let streaming households know which service they need to sign up for in order to watch the latest blockbusters.
Some companies have an advantage. Netflix, for example, has been fairly immune to rising churn rates seen by other streaming services as new competitors enter the market. Additionally, Disney has strong brand recognition and affiliation with its films, so consumers know where to find all Disney's releases -- Disney+.
But HBO Max, Peacock, and other smaller competitors could struggle to keep subscribers coming back month after month without a hot pipeline of highly anticipated movies. That puts more pressure on their television series output and marketing teams to keep subscribers engaged. Those efforts could otherwise go toward attracting new subscribers and broadening the content library.
As distribution becomes more fragmented, streaming services with the strongest brands will be able to attract and retain subscribers more efficiently, giving them a significant competitive advantage.
Discounted offers are only available to new members. Stock Advisor will renew at the then current list price. Stock Advisor list price is $199 per year.
Stock Advisor launched in February of 2002. Returns as of 07/12/2021.
Read full article at The Motley Fool
Yahoo Entertainment 11 July, 2021 - 08:31pm
A Wired piece published a few days ago mulled the possibility that "Netflix is losing its cool," per the headline. Granted, that title probably sexes up the reality a bit more than necessary. But you could argue that it's directionally accurate. Data from Reelgood, for example, shows that HBO Max, not Netflix, had the biggest movie releases in the first half of of the year (with Mortal Kombat and Godzilla vs. Kong). Netflix, meanwhile, has produced some expensive duds that flopped hard, like Jupiter's Legacy. At the same time, even though Netflix's growth domestically seems to have stalled out, there's no streaming rival at the moment that can match its global scale. Netflix is a monster on a global basis, with most of the subscriber base expansion happening outside the US. It's spending billions on content in far-flung markets like South Korea. And it can practically mint universal hits with foreign-language content that it pushes out to subscribers around the world. Including everything from Lupin to this month's second season of Sky Rojo.
All that said, other streamers are nipping at the heels of Netflix when it comes to content like international fare. HBO Max, for example, is the home for one of the most sublimely perfect TV shows available right now. It's Gomorrah, a drama from Italy about warring crime families. I stand by what I've written previously about it: "Once you've let Gomorrah take you down the dark, mean streets of Naples and Rome, and it's introduced you to the warring crime families at the heart of the show, you'll forget all about silly American TV fare that's trod the same thematic road." No silly fuggitaboutit crap. The show, mostly filmed in the Scampia neighborhood of Naples, is a much more violent, drug-fueled and Shakespearean mashup of The Sopranos, The Wire, and Game of Thrones. Just, you know, transported to modern-day Italy.
I could say a lot more about HBO Max — which, beyond an app that's got some bells and whistles that are a little annoying, has executed pretty well overall since its launch. The same goes for Disney+, which is home once again to one of the most watched TV shows on any of the streamers right now. That's right, the god of mischief has once again bested all of his streaming rivals, to triumph in a modern-day, Darwinian equivalent of natural selection.
That Loki tops our latest list of the most-watched streaming content is a testament to the continued power of all the intellectual property that Disney owns. Everything from Marvel to Star Wars, Pixar and more.
This tally comes, as always, from the team at streaming search engine service Reelgood. You can check out the full list below — which only includes three Netflix originals. And a fourth, Manifest, which is a now-canceled NBC series that's found a second life on Netflix.
The balance of the list is populated by content from Disney+, HBO Max, and Apple TV+.
PlayStation has revealed the most downloaded PS4, PS5, and PSVR games during the month of June, and unsurprisingly, Ratchet & Clank: Rift Apart was the most popular PS5 title. More surprising is that Cyberpunk 2077, even after its messy launch and removal from the PSN store, was the most downloaded PS4 game last month.
The Red Sox signed All-Star closer Matt Barnes to a contract extension on Sunday. As our John Tomase writes, Barnes has gone from possible trade piece to being a vital part of a championship contender.
Marvel Studios' "Black Widow" has fulfilled its destiny, becoming the box office's new post-pandemic opening weekend record holder with $39.5 million grossed on Friday — including $13.2 million from Thursday previews — to bring weekend estimates to $87 million from 4,160 screens. That is in line with what industry projections had set for the first Marvel film in two years, easily topping the $70 million opening of Universal's "F9" but opening shy of the $100 million mark and just below the $92.5
SUNDAY AM Final: The Walt Disney Company sent out a widespread announcement that Black Widow made $215M-plus WW this weekend: Broken down, that's $80M at the domestic box office, $78M in international box office, and over $60M in Disney+ Premier Access consumer spend globally. I understand that the latter figure skews more heavily toward US Disney+ […]
Sales and production company Film Constellation has secured further pre-sales on upcoming English-language horror "The Twin," starring Teresa Palmer and directed by Taneli Mustonen ("Lake Bodom"), with BF Distribution boarding the film in Latin America and Studio DHL in South Korea. Film Constellation has also revealed the art for the film's poster (see below). Palmer […]
Education experts say the restrictions on teaching critical race theory may spill over to textbooks as book review commissions worry about violating bans.
Peacock and Universal Studios recently signed a deal to license Universal films to the streaming service no more than four months after their theatrical release starting next year. The deal between the two Comcast (NASDAQ: CMCSA) companies steals away the films from AT&T's (NYSE: T) HBO Max and Netflix (NASDAQ: NFLX), and it provides at least eight months of exclusive access for Peacock.
We're only a few months away from Spider-Man: No Way Home's Dec. 17 release date and one of the franchise's stars is taking a look back on her time in the Marvel Cinematic Universe.
Kaseya reportedly didn't address security flaws for years before the ransomware attack, with staff quitting or being fired over attempt to fix problems.
ESPY Awards 2021 host Anthony Mackie spoke out against Richardson's Olympic ban and called Osaka's punishment for skipping media appearances "crazy."
Philadelphia 76ers sharpshooter Seth Curry reacts to all of the trade rumors involving Ben Simmons.
Khabane Lame, a 21-year-old TikToker from Italy, has surpassed Addison Rae to become the second-most-followed TikToker of all time.
Burrito chain Chipotle is accepting TikTok video resumes for job applications as US retailers struggle to find new staff.
The 'Stranger Things' star bucks the Marvel trend in 'Black Widow,' hiding those traditional six-pack abs under some substantial paunch.
Catherine Bell cited Dr. Seuss in her initial public reaction to Hallmark ending the Good Witch franchise after 13 years that spanned several TV-movies and a seven-season series. "Don't cry because it's over. Smile because it happened!" the actress wrote on Instagram, quoting Seuss. "I know we will all miss the Good Witch and all […]
UPDATE: The short, unhappy career of Addison Rae as a UFC correspondent is apparently over. The social media influencer, who caused a momentary uproar when she tweeted out her apparently minor qualifications, won't continue. "nvm y'all got me fired," she tweeted a few hours after users complained about her on social media. Reports indicate Rae may […]
"Way to insult the people you want on side," one Twitter user responded to Donald Trump's son. "Tough room," joked another.
Not to be outdone by Matt Damon, Sean Penn looked like he was about to cry at the Saturday night premiere of "Flag Day." The drama earned a four-minute standing ovation broken up by remarks from Penn, praising his daughter, Dylan Frances Penn, for her debut lead role in a movie. Penn takes on double […]
Film Daily 11 July, 2021 - 08:31pm
Frankie Stein is from Italy, but lives in Ingolstadt, Germany. Her hobbies are: reading about science, doing experiments, and travelling. She's been all around Europe and loves Scotland, London, and Russia. Her boyfriend is called Victor and they both love listening to The Cure, reading Byron, and gazing upon William Blake prints.
Salt Lake Tribune 11 July, 2021 - 08:31pm
(Apple TV+) "Schmigadoon" premieres July 16 on Apple TV+.
Man, it's hot outside! Just when we thought that it was safe to go outdoors — at least for the vaccinated among us — we're dealing with a heat wave that makes us want to stay indoors in the air conditioning.
What to do now? How to entertain ourselves?
Well, there's always TV and streaming. And there are a number of pretty cool (or at least potentially cool) shows coming our way, plus some you might have missed in the last few weeks.
Here, in alphabetical order, are 11 shows to keep your mind off the 100-degree temperatures:
(Marvel Studios/Disney via AP) Scarlett Johansson in a scene from "Black Widow."
"Black Widow" (Disney+ Premiere Access — an added fee of $29.99) • The first Marvel Cinematic Universe movie in almost two years features one of the coolest characters in any of the films — Natasha Romanoff/Black Widow (Scarlett Johansen). It's not perfect, but it's fun. Yes, there's some stuff that doesn't exactly make sense — but if everything in these Marvel movies had to make sense, there wouldn't be many of them. ("Black Widow" is also in theaters.)
Celebrity Summer Renovation (Fridays, 7 p.m., CBS/Ch. 2) • If you can't be a celebrity, be celebrity adjacent! This show is basically a rip-off of HGTV's "Celebrity IOU" (Mondays, 10 p.m., but who doesn't want to see the friends of people like Paula Abdul, Wayne Brady, Eve, Jesse Tyler Ferguson, Chris Paul, Anthony Ramos and Emmitt Smith get cool home makeovers because their best friends are stars?
"Framing Britney Spears" (FX on Hulu) • Who would've thought that Britney Spears would still be cool in 2021? But this documentary (which first aired back in February) charts her trajectory her a heroine and a victim at the same time, and set her on the road to #FreeBritney.
"The Good Fight" (Paramount+) • If you've never seen an episode of this series, I envy. I adore this show, I adore it's star, Christine Baranski, and I would sit down and watch it again from the beginning if I only had time. You lucky newcomers have 47 episodes from the first five seasons to watch. (Season 4 was cut short by COVID, but Episode 1 of Season 5 catches the narrative back up.) This show tackles tough issues AND it's hilarious. You can't get any cooler than that.
"Gossip Girl" (HBO Max) • This is a sequel to the 2007-2012 series that aired on The CW — rich, privileged kids doing bad things. (They think they're cool, at least.) It's an entirely new cast and I'm not sure I should have included it on this list. The original had the dumbest, least believable finale ever — so this is the series' shot at redemption. Or not.
(Anne Marie Fox | HBO Max) Hannah Einbinder and Jean Smart in "Hacks."
"Hacks" (HBO Max) • If you're an HBO Max subscriber and you missed this series in May and June, make time to watch it now. The ultra-cool Jean Smart is stellar as an aging Las Vegas comedian looking to attract a young audience. She hires a down-on-her-luck, Gen Z comedian (Hannah Einbinder) to write more material for her. If you don't love Smart already — and you should — you'll fall for her watching "Hacks."
"Love, Victor" (Hulu) • Season 2 of this gay teen soap is even better than Season 1. (If you haven't seen Season 1, go back and watch it!) There's comedy. There's drama — teen drama, family drama. It's a sequel of sorts to the 2018 film "Love, Simon," set in the same world and featuring occasional appearances by characters from the movie. In Season 1, Victor (Michael Cimino) struggled to come out. In Season 2, he's out, and he's got struggles with his boyfriend, his mother and more. The supporting characters have more to do — and Season 2 has the coolest cliffhanger this summer.
(Photo courtesy of Gilles Mingasson/Hulu) Victor (Michael Cimino, front) listens as his parents (Ana Ortiz and Michael Cimino) argue in "Love, Victor."
"The Patrick Star Show" (Fridays, 5 p.m., Nickelodeon — with tons of repeats on Nick and Nicktoons) • If "SpongeBob Squarepants" isn't crazy enough for you — or if the 497 episodes of "Spongebob" to date aren't enough for you — be sure to check out "Patrick Star." It's a prequel, with somewhat younger characters somehow acting even crazier than the lunatic versions of themselves we've come to love.
"Schmigadoon!" (debuts July 16 on Apple+) • From the writers of "Despicable Me" and the producer of "Saturday Night Live," this parody of old-timey musicals — specifically, "Brigadoon" — casts Keegan Michael Key and Cecily Strong as a couple who find themselves trapped in a town where the locals live like they're trapped in a movie musical. There's comedy, romance, big production numbers and a beyond-cool cast that includes Fred Armisen, Alan Cumming, Kristin Chenweth and Jane Krakowski.
"The Underground Railroad" (Amazon Prime) • Barry Jenkins' ("Moonlight") adaptation of Colson's Whitehead's Pulitzer Prize-winning novel is not without its flaws — including a lead character who sometimes seems more like a caricature and uneven pacing that's sometimes glacial. But from production quality (amazingly cool!) to narrative themes, "The Underground Railroad" might just be the best series of the year. Overall, it's outstanding. But watch one episode at a time to avoid getting overwhelmed.
(Stan Alley | The CW) Mike Minogue, Maaka Pohatuand and Karen O'Leary star in "Wellington Paranormal."
"Wellington Paranormal" (Sunday, 9 p.m., The CW/Ch. 30) • If you aren't watching the vampire comedy "What We Do in the Shadows" on FX, what the heck is wrong with you? It's hilarious! (It's also streaming on Hulu.) But, um, this mockumentary is another spinoff of the original 2014 "WWDITS" film, focusing on three idiot paranormal policing officers (Karen O'Leary, Maaka Pohatu and Michael Montague). It was created and produced by beyond-cool duo Jemaine Clement and Taika Waititi, and it's OLD. It arrives on The CW after first airing three years ago in New Zealand. But it's funny, occasionally hilarious and — if nothing else — a perfect excuse to revisit "What We Do in the Shadows" in all its forms. (Two episodes air back-to-back on The CW; episodes will stream the following day on HBO Max.)
For e-edition questions or comments, contact customer support 801-237-2900 or email subscribe@sltrib.com
HBO Max 11 July, 2021 - 08:31pm
USA TODAY 11 July, 2021 - 08:31pm
When it comes to streaming, you might have too much of a good thing. There are several ways to get what you want to watch and save some money.
A link has been sent to your friend's email address.
A link has been posted to your Facebook feed.
Years ago, cutting the cord meant ditching your expensive cable plan for internet-based options that cost a fraction of the price. Now? You might be paying just as much, or even more.
If you want live TV, those packages are pricey. Of course, you can always buy an antenna and get free TV. Tap or click for reliable antenna picks no matter the signal strength where you live.
Did you know you can watch TV from your computer without paying for cable, too? All it takes is a little device called a TV tuner. Tap or click to see how they work. It's a good budget-friendly option.
When it comes to streaming, you might have too much of a good thing. If you're spending way more than you want to, I can help.
A new show you really want to watch comes out, so you snap up a free trial for yet another streaming service. Or maybe you pay for a subscription in the first place because not every streaming service offers a free trial. Looking at you, Netflix.
It's understandable. Every service has its own shows with five-star ratings from the critics. Before you know it, you're dropping a ton of money on services you're not even using.
Here's my advice: Make a list of all the streaming services you pay for right now. Take a good hard look at your costs and see which platforms you use the least – or not at all. Then it's time to cancel. Many will try to lure you back in with a free or discounted month. If you take advantage, set a reminder, so you cancel when that free month runs out.
With a bit of research, you can probably save on what you're already subscribed to. Here's a good example: Disney+ is $7.99 per month on its own. Hulu costs $11.99 a month without the ads. You can get Hulu, ESPN+ and Disney+ bundled together for just $13.99 a month. Win.
Some services you can get totally free if you're in the know. Free Netflix is included with most of T-Mobile's Magenta and Magenta MAX plans at no extra cost. Some AT&T unlimited plans include a free HBO Max subscription, and Hulu is included with Sprint's unlimited plans. Many of Verizon's unlimited plans include a year of Disney+ free.
There's a whole world of free movies online. You just have to know where to look.
A word of warning: Don't go Googling on your own for free movie sites. There's a ton of junk out there, and many of these sites pirate content (which can land you in hot water). Many also contain tricky buttons that you click to play, only to be led to another site.
That's why we did the work for you. Kanopy, Popcornflix, and Sony Crackle are a few sites we've tried and like. Tap or click for 13 free streaming options you can trust. Keep in mind, many of these are ad-supported, but it is nice to save a buck.
© 2021 USA TODAY, a division of Gannett Satellite Information Network, LLC.
Decider 11 July, 2021 - 08:31pm
Stream It Or Skip It: 'Pete Lee: Tall, Dark, and Pleasant' On Showtime, A People-Pleasing Comedian For Divisive Times
Stream It Or Skip It: 'Barb and Star Go to Vista del Mar' on Hulu, in Which Kristen Wiig Takes The Joke Too Far
Stream It Or Skip It: 'Shiva Baby' on HBO Max, a High-Stress, Highly Funny Directorial Debut From Emma Seligman
'Basic Instinct' Director Says Sharon Stone "Knew Exactly What We Were Doing" In Film's Infamous Nude Scene
Stream It Or Skip It: 'Human Capital' on HBO Max, a Drama About Some People Who Live and Struggle in America in Medium-Interesting Ways
'Slacker' at 30: Richard Linklater's Breakthrough Let JFK Truthers, Elderly Anarchists, And UFO Enthusiasts Co-Mingle In Austin
Quentin Tarantino's 'Once Upon A Time In Hollywood' Book Is Narrated By Jennifer Jason Leigh
Stream It Or Skip It: 'Stray' on Hulu, An Immersive Doc With A Powerful D-O-G POV
New Movies On Demand: 'The Library That Dolly Built,' 'Marathon' + More
Questlove's 'Summer of Soul' Documentary Is Two Hours of Pure Joy
Stream It Or Skip It: 'Audible' On Netflix, A Short Documentary About The Journey of a Deaf High School Athlete & His Friends
Stream It Or Skip It: 'How I Became a Superhero' on Netflix, Where A Detective Discovers Enhancements Have Become A Dangerous Street Drug
Will There Be A 'Black Widow 2'? Maybe, But Not With Scarlett Johansson
Jason Momoa Fights Big Pharma to Avenge His Wife in 'Sweet Girl' Trailer
When Will 'Black Widow' Be Free on Disney Plus?
Olivia Rodrigo's 'Sour Prom' Finds Pop's New It Girl Performing Her Hits And Having Fun
Stream It Or Skip It: 'Summer of Soul' on Hulu, A Musical And Cultural Doc About A Pivotal 1969 Concert Series
'Ariana Grande: Excuse Me, I Love You' Mixes Pop Perfection, Horny Dance Moves, And The Singer's Girl Next Door Appeal
'Biography: KISStory' on A&E Is An Exhaustive Tale Of Determination, Egotism, And Face Paint
Where to Watch 'The Sleepless Unrest: The Real Conjuring Home'
When Does 'Fear Street Part 3: 1666' Come Out on Netflix?
Stream It Or Skip It: 'Fear Street Part Two: 1978' on Netflix, the Collection-of-References Series Continuing its Stalking of Slasher-Movie Tropes
Where Was 'Fear Street Part 2: 1978' Filmed?
'Monsters at Work' Continues Pixar's Trend of Insightful Workplace Examinations
Stream It Or Skip It: 'The Boss Baby: Family Business' on Peacock, a Hyper-Overplotted Sequel Balancing Capitalist Critique With Diaper Jokes
Where to Watch 'The Boss Baby: The Family Business'
Celebrate 'Space Jam: A New Legacy' with the New Bloomingdale's Pop-Up Shop
How to Watch 'Rick and Morty' Season 5, Episode 4
'Rick and Morty's Dan Harmon Thinks "A Rickconvenient Mort" Is an Awards Contender
Who Sings 'Rick and Morty's "I Am the Antichrist to You"?
When Will 'Rick and Morty' Season 5 Episode 4 Premiere?
Stream It Or Skip It: 'Black Widow' on Disney+, a Rousing MCU Goodbye for Scarlett Johansson and Hello to Phase Four
'Loki' Composer Natalie Holt Has Been Seeding Clues to the Finale Since the Beginning
'Loki' Episode 5 Review: A Loquaciousness of Lokis
When Will 'Loki' Episode 6 Be on Disney+?
'Below Deck Med': Watch Chef Mathew Completely Lose His Cool With Lexi
'Below Deck Med': Courtney Veale Is The Early Breakout Comedy Queen
'Below Deck Med' Recap: Lloyd's Story About His Car Dealership Days Is Quite A Doozy
Here's Where You Can Find The 'Below Deck Med' Season 6 Cast on Instagram
'Evil' Season 2 Episode 3 Recap: "F Is For Fire"
New On Paramount+ July 2021
'Evil' Season 2 Episode 2 Recap: "A Is For Angel"
Will 'Evil' Season 2 Be on Netflix? Where to Watch 'Evil' Season 2
Best TV Shows Of June 2021
Best TV Shows of 2021... So Far
'Mythic Quest's Megan Ganz and Danny Pudi Break Down That Shocking Season 2 Finale
'Mythic Quest' Delivered One of The Funniest TV Moments of 2021
'Fear the Walking Dead' Bosses Break Down the Explosive Season 6 Finale
'Fear the Walking Dead': Lennie James Teases Morgan's Season Finale Fate
The 10 Best TV Shows of May 2021
'Fear the Walking Dead': Alycia Debnam-Carey Teases The "Epic" Conclusion of Season 6
Debuting in 2001, the critically-acclaimed docuseries delivers an all-access look at NFL training camp. Last season, both the Los Angeles Rams and Los Angeles Chargers got the Hard Knocks treatment. This year, the popular reality series will follow the vaunted Dallas Cowboys. The 2020 season ended in disappointment for Mike McCarthy's squad. Franchise quarterback Dak Prescott suffered a season-ending ankle injury in Week 5 as Dallas finished the season with a 6-10 record.
Will Hard Knocks help rejuvenate the franchise, or will the Cowboys once again fail to win the NFC East? Time will tell. Here's when Hard Knocks 2021 premieres on HBO.
The new season of Hard Knocks premieres Tuesday, August 10 at 10:00 p.m. ET on HBO.
You bet! The season premiere of Hard Knocks will be available on HBO Max beginning August 10 at 10:00 p.m. ET.
Hard Knocks will be available to watch live on HBO, or you can stream the series live on HBO Max, which is the better option.
Available for $9.99 (with ads) or $14.99 (ad-free) per month (or $99.99/$149.99 a year), HBO Max bundles all of HBO together along with additional movies, shows and Max Originals (we highly recommend the show Hacks). If you subscribe to the ad-free version, you can also watch select Warner Bros. movies the same day they premiere in theaters at no extra cost. If you already have a subscription to HBO, you most likely have access to HBO Max, which is available to stream on Amazon devices, Apple TV, Google Chromecast, Roku, Android devices, and more.
Yes! You can add HBO Max to your Hulu account for an additional $14.99/month. A seven-day free trial is available for eligible subscribers.
Yep. HBO Max is available on Prime Video as a premium add-on for $14.99/month.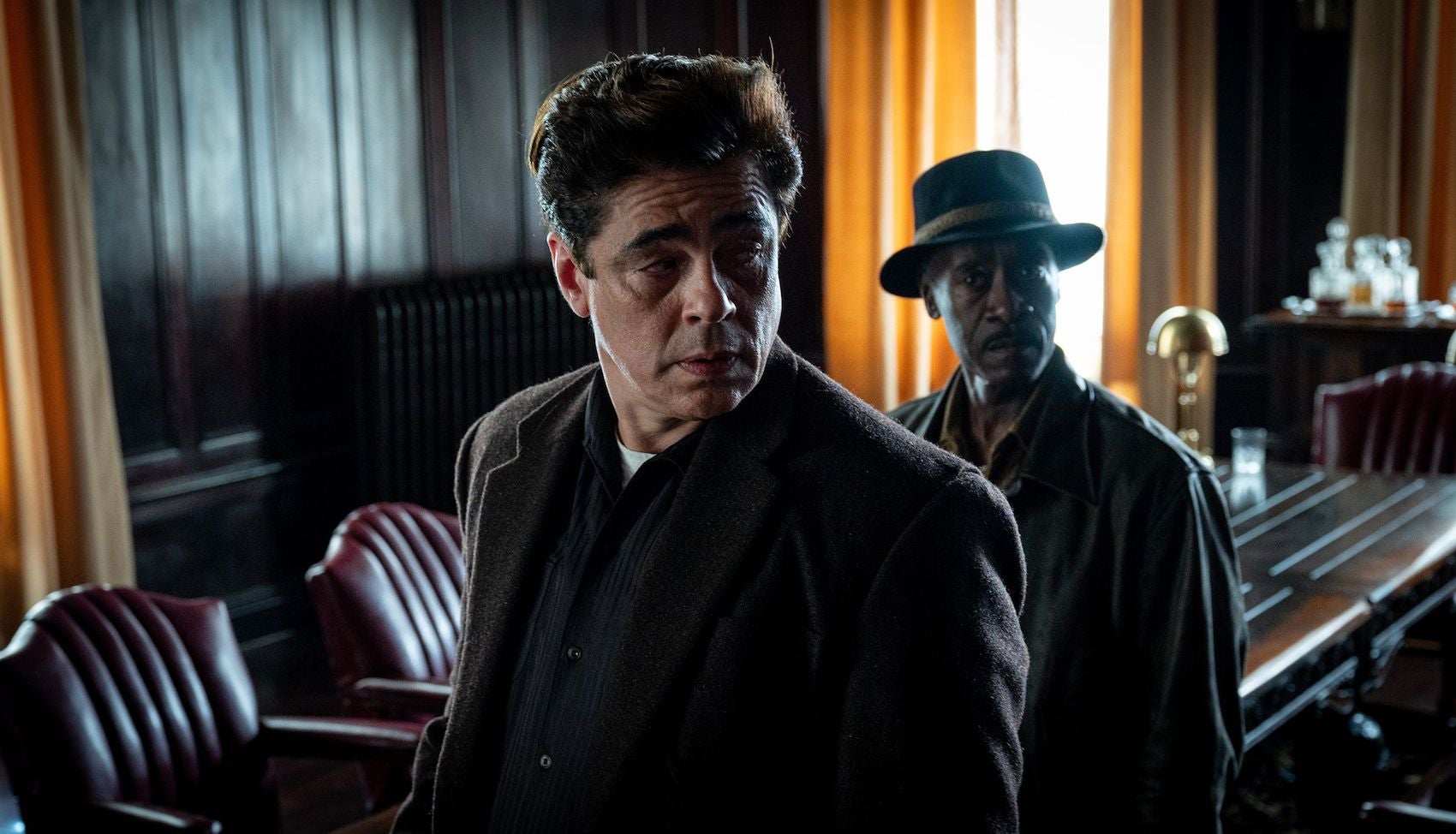 Boston.com 11 July, 2021 - 08:31pm
By Kevin Slane
Though the song is nearly 30 years old, Bruce Springsteen's "57 Channels (And Nothin' On)" encapsulates the struggle viewers face today. With hundreds of cable channels, dozens of streaming services, and countless on-demand titles, trying to decide what to watch can feel like an endless ordeal.
That's where we come in. Each month, Boston.com recommends 10 must-watch movies and TV shows available on streaming platforms like Netflix, Hulu, Amazon Prime, Disney+, HBO Max, and more.
Many recommendations are for new shows, while others are for under-the-radar releases you might have missed, or classics that are about to depart a streaming service at the end of the month.
Since leaving "Saturday Night Live" in 2012, Kristen Wiig hasn't had a vehicle that allowed her to unleash her sketch comedy sensibility to its fullest, instead playing funny but undeniably tamped-down characters in "Bridsemaids" and "Ghostbusters," among others. That changed with the release of "Barb and Star Go to Vista del Mar," a 90-minute romp for Wiig and Annie Mumolo as walking caricatures on the vacation of their dreams. After a successful video-on-demand run, "Barb and Star" is headed to Hulu this Friday, and is free for subscribers to the streaming service.
How to watch: "Barb and Star Go to Vista del Mar" is streaming on Hulu.
Hamilton native Bo Burnham got his first big break as one of the earliest YouTube stars, writing and performing linguistically clever comedy tunes in his childhood bedroom. Since then, he has grown and progressed artistically, trying his hand at directing ("Eighth Grade") and filming increasingly esoteric specials for Netflix. His latest, "Bo Burnham: Inside," begins with a straightforward premise of a comic trying to make people laugh from the confines of his bedroom during the pandemic. But as the show progresses, Burnham veers from surface-level critiques of internet culture and the nature of performance into a darker place, plumbing the depths of his anxiety-filled brain.
How to watch: "Bo Burnham: Inside" is streaming on Netflix.
Newton is a well-known hub of comedic talent, thanks to folks who grew up there like "The Office" stars John Krasinski and B.J. Novak, "Friends" alum Matt LeBlanc, and "Newsradio" actor-turned-podcast-giant Joe Rogan. While he may not have the Q rating of the aforementioned funnymen, Zach Kanin should also be on that list, thanks to his years spent as a writer on "SNL," a cartoonist for The New Yorker, and the co-creator of Netflix's absurd sketch comedy series "I Think You Should Leave," which returned for a second season earlier this week. Kanin and star Tim Robinson traffic in the uncomfortable and the odd, putting characters in embarrassing situations who go to extreme lengths to save face, even when the possibility of doing so is long gone. If you want a taste of what's to come, check out this sketch from season one about a group of shoppers shell-shocked by a novelty hot dog car crashing through the store window, and the mysterious man in the hot dog costume (Robinson) who's "trying to find the guy who did this."
How to watch: "I Think You Should Leave" is streaming on Netflix.
Before going global with his Broadway megahit "Hamilton," Lin-Manuel Miranda found early success with "In the Heights," the story of a New York City bodega owner looking to improve his lot in life. The big-screen adaptation, directed by Jon Chu ("Crazy Rich Asians"), has a mostly new cast, though both Miranda and Christopher Jackson ("Hamilton") appear in different roles than the ones they originated on Broadway. Though the film had a relatively disappointing box office haul and faced backlash due to a lack of dark-skinned Afro Latinx characters, "In the Heights," is an undeniable good time, full of catchy songs, dazzling choreography, and winning lead performances. If you're still not ready to head back to the theaters, "In the Heights" will remain on HBO Max for a few more days as part of the streamer's $14.99 a month plan that lets viewers stream new Warner Bros. releases for the first 30 days of their theatrical run.
How to watch: "In the Heights" is streaming on HBO Max.
"Kevin Can F**K Himself," the new dark comedy from AMC, is two shows for the price of one. Set in Worcester and filmed in Massachusetts (towns featured include Brockton, Hingham, Milton, Randolph), "Kevin" begins as a brightly lit, multi-camera, laugh track-filled sitcom about a dopey husband named Kevin and his long-suffering wife, Allison (Annie Murphy, "Schitt's Creek"). As soon as Allison exits stage left, however, "Kevin" flips the script, employing a single camera, darker lighting, and darker thoughts, as Allison begins to plot ways to extricate herself from her clod of a hubby.
How to watch: "Kevin Can F**k Himself" airs a week early on streaming service AMC+, and airs Sundays at 9 p.m. on AMC. Those with a valid cable subscription can catch up on the first four episodes right now on AMC's website.
Set in the 1950s along the Italian Riviera, two best friends named Luca and Alberto bond over a shared sense of adventure. As is to be expected with a Pixar movie, there's a twist: Unbeknownst to each other, the boys are both sea monsters living in disguise. "Luca" was originally slated for a theatrical release, but Disney has chosen to put it directly on Disney Plus instead. Unlike other Disney titles that skipped theaters like "Mulan" and "Raya and the Last Dragon," "Luca" is not subject to a Premier Access pricing tier, but is instead available to all Disney Plus subscribers.
How to watch: "Luca" is streaming on Disney Plus.
If you're a fan of sleek crime movies or fizzy heist films, any new Steven Sodebergh release is a cause for celebration, thanks to his success with the "Ocean's 11" series, "Out of Sight," and "Logan Lucky," among others. His newest, "No Sudden Move," is more crime than heist, and doesn't have the sexy sizzle like "Out of Sight" or the belly laughs of "Logan Lucky." But the film is laden with snappy dialogue, distinctive camerawork, and great performances from Benicio Del Toro and Don Cheadle as two small-time crooks stuck in a complex web of double crosses and schemes involving a valuable missing document.
How to watch: "No Sudden Move" is streaming on HBO Max.
While Woodstock was busy grabbing headlines, an equally star-studded New York music festival flew comparatively under the radar. That's the subject of "Summer of Soul," a new documentary from Ahmir "Questlove" Thompson about the 1969 Harlem Cultural Festival. Showcasing performances from the likes of Nina Simone, B.B. King, and Stevie Wonder, "Summer of Soul" also features engrossing interviews from people who experienced the magic of the festival in person.
How to watch: "Summer of Soul" is streaming on Hulu.
If you're looking for a weekend watch that's truly out of left field, give British game show "Taskmaster" a try. Each episode, five British comedians are assigned absurd tasks, and must come up with creative ways to solve them in order to receive points doled out by the haughty Taskmaster. Scrolling through the show's YouTube page, you'll get a sampling of the ludicrous challenges at hand — "Order a pizza without saying 'Pizza,' 'Tomato,' 'Cheese,' or other helpful words," "Conceal an entire pineapple on your body," "Build the tallest tower made of lemons." The comedian's creative successes and miserable failures are a joy to watch, as are the whims of Taskmaster Greg Davies. Moreover, there's something to be said for watching a reality competition where, as "Whose Line Is It Anway?" famously put it, "the rules are made up and the points don't matter."
How to watch: Full episodes of "Taskmaster" are streaming on the show's YouTube page.
The definition of pop music is a nebulous one, as popular tastes change faster than anyone can keep track of, including the music industry itself. With its eight-part documentary series "This Is Pop," Netflix chronicles eight pivotal moments in pop history, including the rise of auto-tune and the music festival industrial complex. You may learn some new things as well, like how some of your favorite pop songs were created in Sweden, or how Boyz II Men weren't fans of their biggest single ever before its release.
How to watch: "This is Pop" is streaming on Netflix.
Stay up to date on all the latest news from Boston.com
©2021 Boston Globe Media Partners, LLC
Stay up to date with everything Boston. Receive the latest news and breaking updates, straight from our newsroom to your inbox.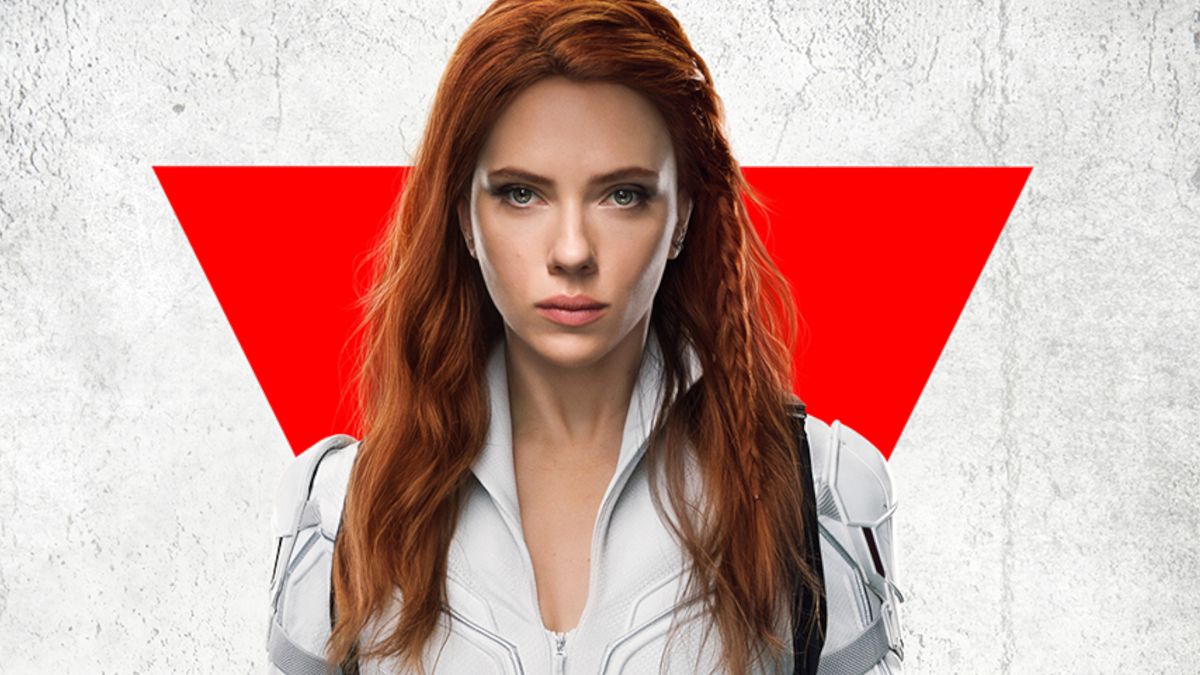 Gamesradar 11 July, 2021 - 08:31pm
From Marvel to Monsters Inc., here's everything new to stream this weekend
This week, our roundup includes Netflix, Disney Plus, and HBO Max, and most of our picks are out worldwide, so you've got plenty to choose from. If a superhero smash-up is your thing, there's Black Widow, but if you're in the mood for a fright, there's Fear Street Part 2 or Resident Evil: Infinite Darkness. And that's just half of our list –so scroll on to check out our top six picks to stream this weekend.
Marvel Phase 4 continues with Black Widow, the first Marvel movie to release since 2019's Spider-Man: Far From Home. The film is Natasha Romanoff's first – and most likely only – solo outing, and sees her reunite with her estranged family to take down the elusive, sinister Red Room. The film sees Scarlett Johansson reprise her role of Natasha, and introduces Florence Pugh as Yelena Belova, Rachel Weisz as Melina Vostokoff, and David Harbour as Red Guardian. It's available for a fee on Disney Plus Premier Access now, or you can catch it in theaters instead.
Netflix's new horror trilogy continues with Fear Street Part 2, following on from – you guessed it – Fear Street Part 1: 1994. This time we're headed to the '70s for the next part of the story, which takes place at Camp Nightwing. With some serious Friday the 13th vibes, the teenagers at the camp have to survive the presence of a gruesome murderer. The next installment in the trilogy, based on R.L. Stine's book series of the same name, will jump back even further in time to 1666.
Monsters, Inc. is back! With the return of Billy Crystal as Mike Wazowski, John Goodman as Sully, and Jennifer Tilly as Celia, expect a hearty dose of nostalgia as well as plenty of fresh faces in the new series. Monsters at Work is set after the original movie, unlike the sequel/prequel Monsters University, and focuses on a rookie named Tylor (Ben Feldman) who dreams of working alongside Mike and Sully. The cast also includes Henry Winkler, Aisha Tyler, and Mandy Kaling.
This dark, satirical comedy series follows the staff and residents of a Hawaiian holiday resort. The trailer includes a newly-wed couple on their honeymoon surprised by the arrival of the mother-in-law, a manager run down by a complaining guest, and a spa manager in high demand – and the series also involves a murder mystery. The six part series' star-studded cast includes Jennifer Coolidge, Connie Britton, Alexandra Daddario, Molly Shannon, and Steve Zahn.
Leon and Claire return in the four part series Resident Evil: Infinite Darkness. The duo find themselves once again dealing with the undead. This time, there are two outbreaks in different countries (that might somehow be linked), and a conspiracy involving a breach of secret information at the White House. The series is directed by Eiichiro Hasumi, with Nick Apostolides voicing Leon, and Stephanie Panisello voicing Claire – both actors voiced their respective characters in the Resident Evil 2 remake. Once you've watched the series, check out our guide to where Infinite Darkness sits on the Resident Evil timeline.
The second series of Tim Robinson's I Think You Should Leave is here. A bizarre sketch show comedy, this season consists of six episodes, and promises an office argument, pranks at the mall, ear-piercing, mistaken identity, and a hat in court. Season 2 features appearances from some famous faces, including Better Call Saul's Bob Odenkirk and Cruella's Paul Walter Hauser. With each episode around 15 minutes long, give or take, I Think You Should Leave is easily binge-able – which means you can catch up on season 1 as well.
Best cheap gaming headsets 2021: experience crystal clear sound quality for less
The best PC headsets for gaming 2021
Thank you for signing up to GamesRadar+. You will receive a verification email shortly.
There was a problem. Please refresh the page and try again.
GamesRadar+ is part of Future US Inc, an international media group and leading digital publisher. Visit our corporate site.
© Future US, Inc. 11 West 42nd Street, 15th Floor, New York, NY 10036.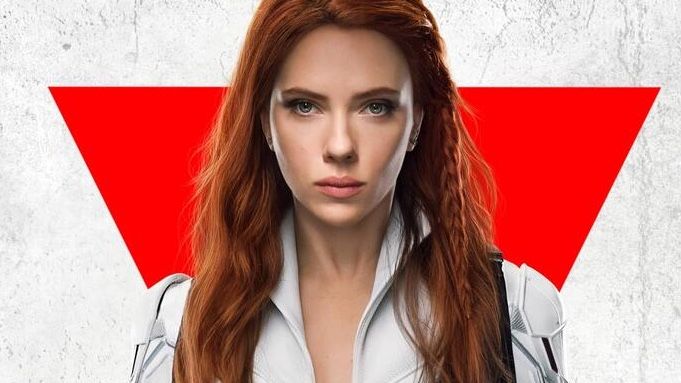 Tom's Guide 11 July, 2021 - 08:31pm
Here's all the best new TV shows and movies to stream
Oh, and SPOILER WARNING: We've got a Black Widow post-credits scene explainer if you're left confused by the film's ending.
Thank you for signing up to Tom's Guide. You will receive a verification email shortly.
There was a problem. Please refresh the page and try again.
© Future US, Inc. 11 West 42nd Street, 15th Floor, New York, NY 10036.