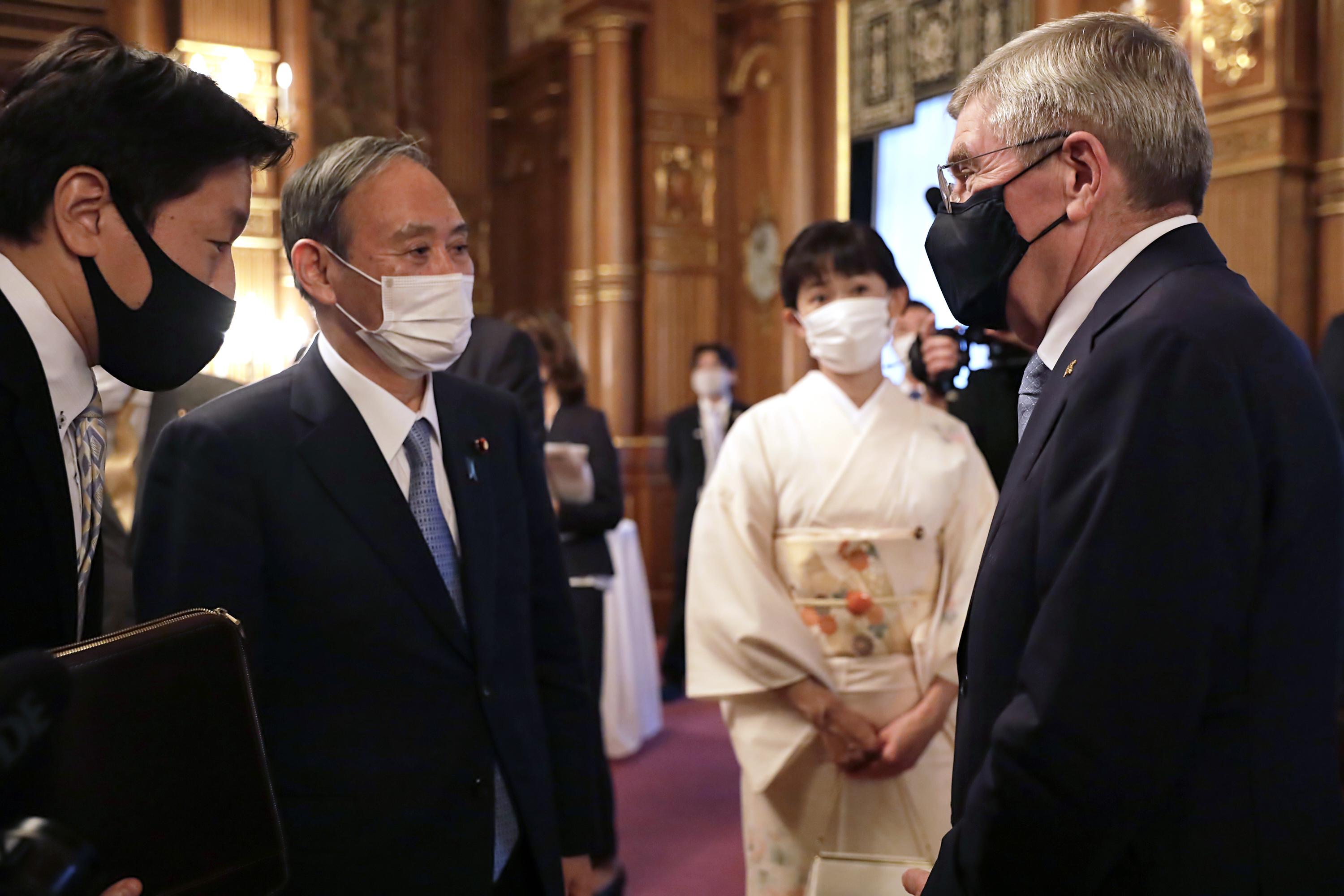 Associated Press 19 July, 2021 - 12:01pm
TOKYO (AP) — Keigo Oyamada, a Japanese composer working on the Tokyo Olympics opening ceremony, resigned on Monday after coming under fire for bullying classmates during his childhood.
"I sincerely accept the opinions and advice I have received, express my gratitude, and will keep them in mind for my future actions and thoughts," he said on his Twitter and Facebook accounts.
"I apologize from the bottom of my heart."
Reports of his past abuse of classmates, including those with disabilities, surfaced online recently and sparked a backlash on social media plus demands for his resignation.
Games organizers said on Sunday that he would stay on because he had shown remorse. Hours after Oyamada submitted his resignation, they reversed their position and called his actions "absolutely unacceptable", saying their earlier decision to let him stay on in light of his apology, and the short time left before the opening ceremony, was "wrong."
"We offer our deepest apologies for the offense and confusion caused to so many during this time," organizers said.
Oyamada, 52, also known as Cornelius, apologized online last week.
Some critics had said he should hold a news conference and apologize in person. Others questioned why he hadn't apologized earlier.
Oyamada, whose works have been compared to the American rock musician Beck, talked about the abuse in Japanese magazine interviews he gave in the 1990s.
In a statement on Sunday, Atsuko Kubo, head of an association of families of the mentally disabled, "strongly protested" against Oyamada's past actions and said it was disturbing he had targeted the disabled, who were less likely to fight back, and that he still bragged about it years later.
Earlier Monday, Chief Cabinet Secretary Katsunobu Kato said Oyamada's past bullying goes against government policy of achieving an inclusive society and "cannot be tolerated."
Later Monday, organizers said a segment of the music Oyamada composed for Friday's opening ceremony will not be used, NHK public television and other Japanese media reported. He will also be removed from his planned role in the Paralympics opening ceremony, NHK said.
Friday's ceremony will be held without spectators in an effort to curb the spread of coronavirus infections, although some officials, guests and media will attend.
The resignation comes as Prime Minister Yoshihide Suga's government faces criticism for prioritizing the Olympics despite the public's health concerns amid the resurgence of the infections.
Oyamada's is the latest resignation to plague the Games. Yoshiro Mori resigned as organizing committee president over remarks perceived as sexist. Hiroshi Sasaki also stepped down as creative director for the opening and closing ceremonies after suggesting a Japanese actress should dress as a pig.
Yuri Kageyama is on Twitter https://twitter.com/yurikageyama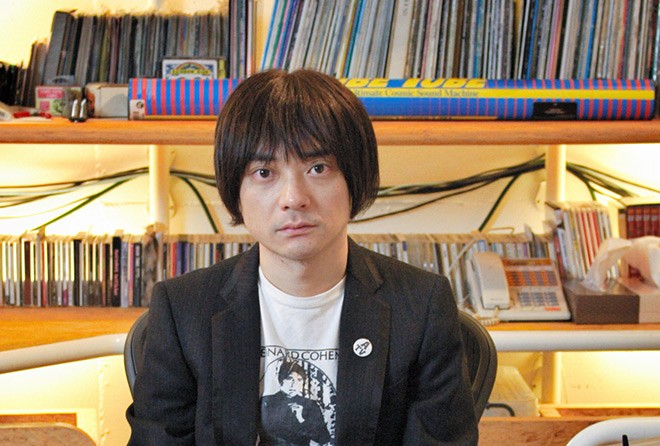 Asahi Shimbun 19 July, 2021 - 12:01pm
July 17, 2021 at 17:43 JST
The composer behind music to be used in the July 23 Opening Ceremony of the Tokyo Olympics apologized for comments he made decades ago about the way he bullied school classmates and poked fun at people with disabilities.
The Tokyo Olympic organizing committee announced July 14 that Keigo Oyamada, 52, who also performs under the name Cornelius, is one of the composers for the Opening Ceremony.
The announcement was greeted with a torrent of criticism on social media that pointed to Oyamada's past comments and said his selection went against the Olympic Charter provision against discrimination in all forms.
Oyamada felt compelled to post a message to his Twitter account on July 16  apologizing for comments published in 1994 and 1995.
"I apologize to everyone who may have felt discomfort and mistrust" due to my past comments, Oyamada tweeted.
In an interview that appeared in a January 1994 music magazine, Oyamada talked about his upbringing and mentioned how he bullied classmates.
Oyamada was also an interview guest in a book published in August 1995. In that interview, he mentioned rolling a classmate up in a mattress and trapping another inside a cardboard box. He also said he made fun of a disabled individual running a long-distance race.
In the interview, Oyamada reflected that he did not regard himself as a bully at the time but later realized his actions were terrible.
In his tweet apology, Oyamada wrote, "Despite the fact I held a sense of guilt for a long time for my past words and deeds, that I did not explain in my own words what happened then and apologize, (it) was a very foolish attempt on my part for self-preservation."
He added that he hugely appreciated the request from the organizing committee to be part of the Opening Ceremony and was honored that his music would be heard.
The organizing committee also issued its own statement on July 16 labeling Oyamada's past comments as "very inappropriate."
But the statement also noted that Oyamada had issued a heartfelt apology and indicated he would be kept on in his role.
"He is now a creator holding a high sense of ethics while engaging in his creative activities. We hope he continues to prepare for the event to be held in a week's time," the statement said.
(This article was written by Hidemasa Yoshizawa and Yusuke Saito.)
OLYMPICS/ IOC says Tokyo 2020 chief Mori comments 'absolutely inappropriate'
Mori to resign as Olympics chief, asks Kawabuchi, 84, to take over
Tokyo Olympic body in rush to find new head after Mori quits
LDP bigwig: Hashimoto likes to hug because of male personality
LDP No. 2 Nikai adds fuel to the fire over Mori's sexist comments
In the end, IOC ally pushed Mori to resign as Olympics chief
Giant 3-D calico cat prowls the Shinjuku skyline in front of station
Shizuoka official criticizes landfill that collapsed in Atami landslide
29 people still missing after Atami landslide on July 3
Visit this page for the latest news on Japan's battle with the novel coronavirus pandemic.
A mother of two sons recounts the days when she lived with the novel coronavirus.
Historians describe the Nomonhan Incident, a little-known 1939 Japan-Soviet border conflict, as the starting point of World War II.
The Asahi Shimbun aims "to achieve gender equality and empower all women and girls" through its Gender Equality Declaration.
Let's explore the Japanese capital from the viewpoint of wheelchair users and people with disabilities with Barry Joshua Grisdale.
Copyright © The Asahi Shimbun Company. All rights reserved. No reproduction or republication without written permission.