Josh Hood didn't play a single college baseball game in 2021.
As it turns out, what he did in an abbreviated career at the University of Pennsylvania and in a few college summer leagues proved to be more than enough to solidify his resume.
The 2018 NJ.com Player of the Year and St. Augustine Prep graduate, Hood was selected by the Boston Red Sox in the 20th round (586 overall) of the MLB Draft on Tuesday. The Vineland resident was taken as a shortstop.
Hood was one of 15 New Jersey players - 11 from the college ranks - taken in the three-day MLB Draft, joining first-round pick Chase Petty of Mainland as two selections coming out of the Cape-Atlantic League. Petty was taken 26th overall by the Minnesota Twins.
Hood is currently playing for the Harwich Mariners of the Cape Cod League. He announced in March he was transferring to North Carolina State.
Hood was a freshman All-American and the unanimous Ivy League Rookie of the Year in 2019. He started all 42 games at shortstop for the Quakers, batting .331 (60-for-181) with a team-leading eight home runs and 25 extra-base hits to go along with 42 runs scored and 42 RBIs.
In 2020, Hood started all eight games in a season shorted by the coronavirus pandemic. He hit .263 with three doubles, five runs scored and six RBIs. He decided to leave the program after the Ivy League decided to suspend play in 2021 but still took classes at Penn.
"They're getting a kid who loves baseball - bottom line. He's just a baseball kid. He lives it, breathes and eats it," Penn coach John Yurkow said. "He'll continue to work. He's maybe more of a third baseman in pro ball, but he's versatile kid with plenty of arm strength and he's always been a natural hitter. He's very instinctual.
"I always felt he would only play three years at Penn and then get drafted. I'm happy for him. He's really worked hard and deserves it. I'm not positive what he will do, but if he does sign it's a great pick for them. I wouldn't be surprised if one day this kid was playing in the big leagues."
As a senior at St. Augustine, Hood led the Hermits to the 2018 Non-Public A state championship over Delbarton. He batted .421 with eight doubles and a triple. His 14 home runs was second-best in the state, while he was third in RBIs (44) and tied for fifth in runs scored (37).
"I don't know what his plans are going to be, but it's always nice to see your name on that board," St. Augustine coach Mike Bylone said. "Josh is just a self-made player. He really burst on to the scene as a sophomore for us and was one of the hardest-working baseball players I've coached.
"Every time I've talked to him, he was on his way to the cage or field. He's extremely driven and found a lot of success wherever he's played. Whatever he ends up doing, they're getting a hardworking player who enjoys the game of baseball."
Kevin Minnick covers South Jersey baseball. He can be reached at kminnick@njadvancemedia.com. Follow him on Twitter @kminnicksports
Note to readers: if you purchase something through one of our affiliate links we may earn a commission.
Read full article at NBC Sports Boston
NESN 14 July, 2021 - 08:38pm
Yahoo Sports 14 July, 2021 - 08:38pm
Dan Wetzel, Pat Forde, Pete Thamel
The stars were out in Denver on Tuesday night, five of them coming from the Boston Red Sox.
Xander Bogaerts, Rafael Devers, J.D. Martinez, Nathan Eovaldi and Matt Barnes were in town to represent Boston in the 2021 MLB All-Star Game. Here's how each of them performed in the mid-summer classic.
Bogaerts struck out in the first inning against Washington Nationals ace Max Scherzer but made up for it with a single off Milwaukee Brewers right-hander Corbin Burnes in the third.
Devers knocked a double down the right field line off Burnes in the second inning for his first All-Star Game hit in his first All-Star Game at-bat. The timely hit sent New York Yankees slugger Aaron Judge to third base and set up the AL's first run of the night.
Martinez struck out twice, once against Rogers in the fifth and again vs. Brewers right-hander Freddy Peralta in the seventh.
Final stats: 0-2, 2 K
Eovaldi took the mound in the fourth inning, allowing one hit before inducing an inning-ending double play with help from Bogaerts. The Red Sox right-hander reached up to 99 mph on the radar gun.
Barnes allowed a single to Los Angeles Dodgers third baseman Justin Turner, then a single to Arizona Diamondbacks infielder Eduardo Escobar during his appearance in the eighth inning. He also walked Washington Nationals outfielder Juan Soto.
It could've been worse. With the bases loaded, Chicago Cubs star Kris Bryant smacked one to left field off Barnes but Jared Walsh of the Los Angeles Angels was there for the clutch web gem.
The American League defeated the National League 5-2 for its eighth straight All-Star Game victory.
J.D. Martinez took to Instagram Monday night from the Home Run Derby at Coors Field, posting a photo of himself and his fellow All-Star teammates from the Red Sox.
Red Sox third baseman Rafael Devers delivered at the 2021 MLB All-Star Game and joined a short list of notable stars in the process.
Boston Red Sox third baseman Rafael Devers notched a double off Milwaukee Brewers pitcher Corbin Burnes in the first All-Star Game at-bat of his career.
Wisconsin TE Hayden Rucci is now on Cameo!
Wisconsin's newest RB chooses his number:
The Red Sox will benefit greatly from Chris Sale's return this season, but the left-hander brings more than just talent to this team, writes John Tomase.
A scuffle broke out during California Rep. Katie Porter's town hall on Sunday.
Marcelo Mayer is just the latest on a long list of top-five draft picks in Red Sox, Celtics, Patriots and Bruins history.
The Sabres initiated the move, knowing it's unlikely Skinner will be selected by the Kraken given he has six years left on an 8-year, $72M contract.
When the Raiders elected to overhaul their offensive line by trading away three starters, center Andre James was a significant part of the equation. Entering his third season, James converted from being a college tackle to a pro center as a rookie. When starter Rodney Hudson went down with an injury in 2019, James filled [more]
Marcelo Mayer stole the headlines at the 2021 MLB Draft, but John Tomase urges Red Sox fans not to sleep on Jud Fabian, Boston's second-round pick who boasts serious upside.
The offseason vibes are already all over the place as teams prepare for expansion.
Despite having over 900 wins all-time, there are still a handful of teams that the Longhorns have faced and failed to beat at least once.
A day after his comments about LA Angels and MLB All-Star Shohei Ohtani sparked outrage, Stephen A. Smith opened "First Take" on ESPN with an apology.
Kris Moutinho disagrees with referee Herb Dean's call to stop Sean O'Malley bout at Saturday's UFC 264.
John Lithgow is not the only Dexter alum whose dead character would be making a return in the upcoming 10-episode limited series revival on Showtime. In an interview with Deadline following his Emmy nomination for Perry Mason, Lithgow revealed that fellow co-star Jennifer Carpenter also will be part of the project, reuniting with Lithgow, Dexter […]
Shohei Ohtani unleashed his 100 mph heat while pitching a perfect inning for the win in becoming baseball's first two-way All-Star, Vladimir Guerrero Jr. rocked Coors Field with a 468-foot home run and the American League breezed 5-2 for its eighth straight victory. Ohtani was 0 for 2 at the plate, grounding out twice as the AL's leadoff man and designated hitter. The Angels phenom pitched a 1-2-3 first inning on 14 pitches a night after competing in the Home Run Derby.
Jim Harbaugh's hot seat doesn't look to be getting any cooler when examining the rosters of Ohio State and Michigan in 2021.
Previewing the year's final major, The Open Championship at Royal St. George's.
Yahoo Sports 14 July, 2021 - 08:38pm
Dan Wetzel, Pat Forde, Pete Thamel
The Red Sox have not lacked for veteran leadership this season, whether it's J.D. Martinez and Xander Bogaerts pacing the offense, Matt Barnes setting a tone in the bullpen, or Nathan Eovaldi fronting a surprisingly effective rotation.
When it comes to leaders, however, few set a better example than Chris Sale. And as the ace left-hander prepares to make his first rehab start this weekend in Fort Myers in the hopes of rejoining the rotation sooner rather than later, it's worth considering what his return could mean not just from an on-field perspective, but a clubhouse one as well.
"Obviously we've been waiting for this for a long time," chief baseball officer Chaim Bloom said recently on "Talkin' Baseball."
"Hopefully at some point we're ready to activate him and fit him into our rotation. We're not going to have to trouble finding a spot for Chris Sale. Now, if we're still in a position like we are now where the good fortune and good work we've had with our health is continuing and we have a tough decision on our hands, that's OK. That's never a problem to have more guys than spots. We'd love to always have that problem and we'll be ready when it comes."
Sale cuts an imposing figure on the mound at 6-foot-6, with a wingspan that long ago earned him the nickname "The Condor." He's an equally important presence behind the scenes, where his intensity and professionalism set a tone for more than just the pitching staff.
There's a reason the Red Sox handled Sale the ball to record the final three outs of the 2018 World Series, even though he wasn't 100 percent. As the best pitcher on the best team in baseball, they felt he had earned the right to close things out, and when he dropped Manny Machado to one knee for the clinching strike three, it was mission accomplished.
But the issues that plagued him late that season carried over into 2019, and in March of 2020, after exhausting all hopes for a natural recovery, he underwent Tommy John surgery. He has been rehabbing ever since, with early setbacks that included a bout with COVID slowing his progress.
He has been gathering momentum for months now, though, and if all goes well in Thursday's two-inning rookie league start, he'll be one day closer to rejoining a team that believes he could be a difference-maker in the chase for a World Series title.
"We have a plan in place to prepare us and we have a backup plan in place in case there are setbacks, but it's normal," pitching coach Dave Bush said recently. "Almost everybody somewhere along the way has a game or an outing where they don't feel great and they have to take a step back and then rebuild a little bit.
"For some of the other guys who had surgery around the same time as Chris, their setbacks have been recent. Chris dealt with it a little more early on and he's been moving along pretty good lately."
Sale last threw a pitch that mattered in August 2019 vs. the Cleveland Indians. Francisco Lindor ripped it down the left field line for a two-run double. The 16 months since have been a miasma of starts and stops, dashed hopes and despair.
Now, as Sale's return draws near, the Red Sox are starting to allow themselves to a ponder life with him fronting their rotation, just like old times.
"We know what Chris Sale, when he's 100 percent looks like," Bloom said recently. "He's one of the best pitchers in the game."
J.D. Martinez took to Instagram Monday night from the Home Run Derby at Coors Field, posting a photo of himself and his fellow All-Star teammates from the Red Sox.
Marcelo Mayer stole the headlines at the 2021 MLB Draft, but John Tomase urges Red Sox fans not to sleep on Jud Fabian, Boston's second-round pick who boasts serious upside.
Here's how Red Sox All-Stars Xander Bogaerts, Rafael Devers, J.D. Martinez, Nathan Eovaldi and Matt Barnes performed on Tuesday night.
Kevin Durant and Bradley Beal each scored 17 points and the Americans took control from the outset, beating Argentina 108-80.
Saints LB Zack Baun training with fellow Badgers J.J. Watt, T.J. Watt
The Rockets, Cavaliers, Thunder and Pelicans are reportedly interested in trading up with the Pistons for the No. 1 pick.
In this episode of Celtics Lab, things take a decidedly international turn.
In their final season before both become free agents, the careers of Kris Bryant and Chris Taylor have intersected and are now valued.
The Boston Celtics reportedly added two coaches to Ime Udoka's staff on Tuesday.
GolfChannel.com writers answer the big questions for this week's Open Championship at Royal St. George's.
No parties will be thrown at 1 Patriot Pl.
Marcelo Mayer, the Red Sox' No. 4 pick in the 2021 MLB Draft, ended his high school career with a bang. Check out some of the shortstops top highlights here.
Kenya's World 1500m champion Timothy Cheruiyot was called up Wednesday to join the national team as four other athletes were dropped just eight days before the Tokyo Olympics, Team Kenya officials said.
Each of the Blue Jays' all-star selections tell a success story from a different method of roster construction.
Boston Red Sox All-Star shortstop Xander Bogaerts opened up about what makes Alex Cora a great big-league manager.
Marcelo Mayer is just the latest on a long list of top-five draft picks in Red Sox, Celtics, Patriots and Bruins history.
The AL seized control early behind winning pitcher Ohtani and registered a methodical 5-2 victory Tuesday evening.
The Texas Rangers added nine more draft picks, including Oregon outfielder Aaron Zavala with the 38th overall pick on Day 2 of the MLB Draft.
It sounds like a Stephon Gilmore trade would be a blockbuster.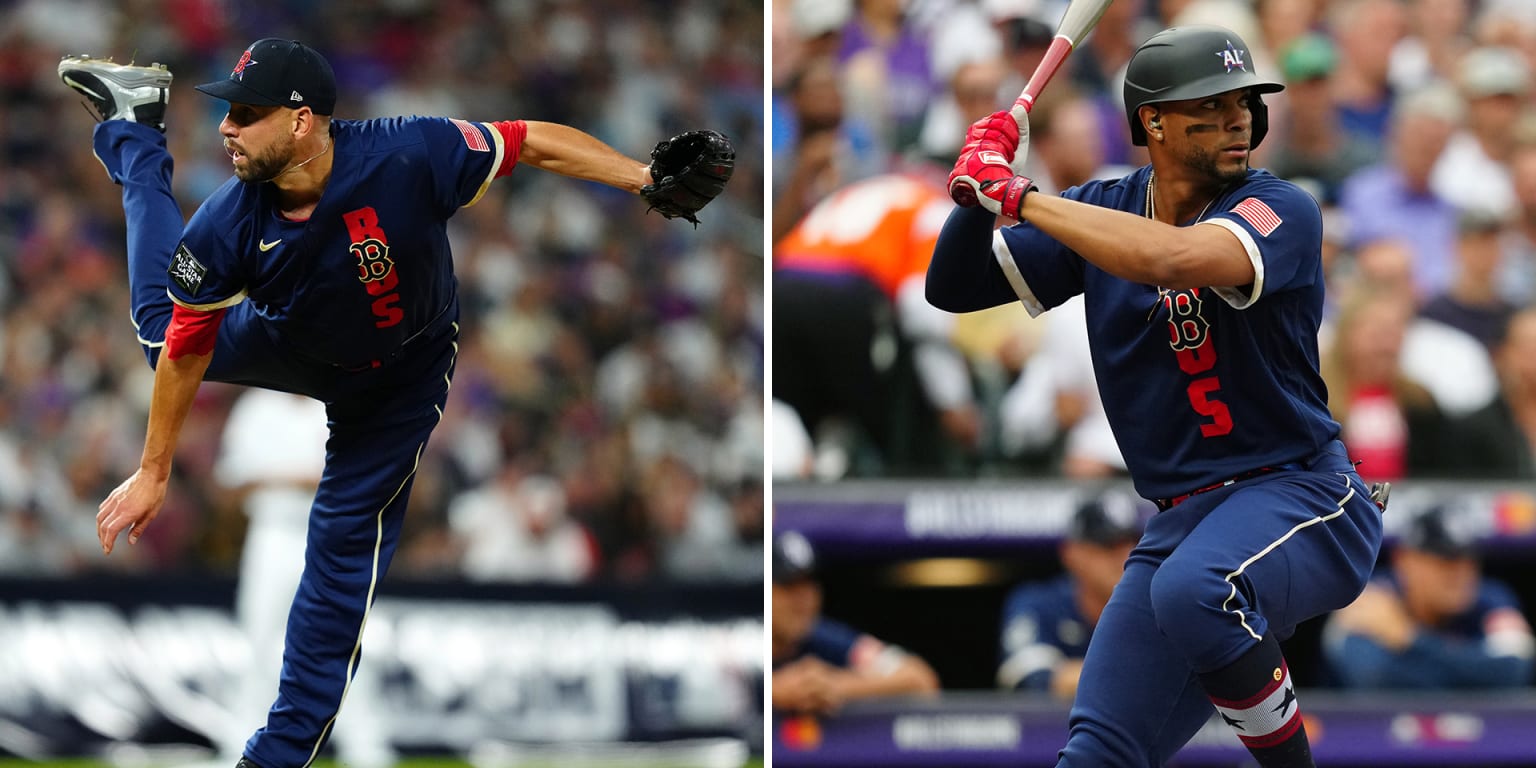 MLB.com 14 July, 2021 - 08:38pm
Most dramatically, Matt Barnes got himself into a big jam only to work out of it with an assist from Angels left fielder Jared Walsh.
• MLB All-Star Game presented by Mastercard: Complete coverage
In the bottom of the eighth, Barnes loaded the bases with two outs and made the situation even tougher when he went to 3-0 on Kris Bryant, who was the potential go-ahead run.
But Bryant hacked away on 3-0 and hit a laser to left that looked like it was going to be trouble.
Walsh swooped in and made a sweet sliding catch to stymie the threat by the National League.
"It was crazy," Barnes said. "The fans really showed up here. It was incredible. This is a fun place to play. Colorado, it's a beautiful ballpark with great fans. Obviously, two really good teams going after it in a pretty competitive game. It was a great experience, it really was."
It was quite an eventful All-Star debut for Barnes.
The same could be said for Rafael Devers, who got the first hit for the AL, a double that hit the ground just over the head of first baseman Freddie Freeman and rolled down the line in right. That two-bagger against Corbin Burnes helped set up the first run for the AL.
Devers demonstrated his joy for the game by embracing and laughing with Padres superstar Fernando Tatis Jr. as he pulled into second.
"He didn't say anything; we were just laughing at that little roller I hit," Devers said. "I was a little nervous. Thankfully, it was a hit even though it was a rollover. I was just going out there to be aggressive and not be afraid in that moment. Just wanted to make a good swing at anything that was coming my way."
One of the best parts for Devers about his first All-Star experience is that he got to share it with Xander Bogaerts, his best friend on the Red Sox.
Bogaerts also made his presence felt with a single to left against Burnes in the third and an RBI single to right off of Taylor Rogers in the fifth.
It was Bogaerts' third trip to the All-Star Game, but there will likely be several more in his future.
"Hopefully, I can get a couple more, and then say I'm a veteran [of All-Star Games]," Bogaerts said.
In typical Bogaerts fashion, he spent the early part of the game trying to ease Devers' nerves.
"I told Devers that you only get one of these per year, so to just try to relax," Bogaerts said. "It was fun seeing Devers get his first [hit]. I was so happy for him. He was a little nervous in the beginning, but he definitely settled down after that. Once we talked about that, I kind of settled down also and enjoyed it."
The All-Star Game is becoming old hat for slugger J.D. Martinez, who made it for the fourth time -- three of them with Boston.
Martinez finished 0-for-2 with two strikeouts.
What a night! #AllStarGame pic.twitter.com/TscJMcwTOi
Rounding out the quintet for the Red Sox was another first-timer -- flame-throwing righty Nathan Eovaldi, who worked a scoreless fourth inning, allowing one hit and throwing just 10 pitches.
"I threw all five of my pitches. I went out there and attacked the zone, tried to get strike one and stay ahead in the count," Eovaldi said. "There's a lot on the line, yet there's not a lot on the line. You want to get out there and compete against the best, and face the best hitters out there and the best lineup."
For the Red Sox All-Stars, who have enjoyed being part of one of the most surprising teams in baseball this season, the past couple of days were a good chance to have fun.
"This is just a chance to have fun, especially with the guys you're not teammates with," Devers said. "Especially a guy like Nelson Cruz, who is a superstar and you don't know how much longer he has in the game, but it's really just an occasion to go there and have fun."
Things will get heated again for the AL East-leading Red Sox on Thursday, when they open the second half with a four-game series at Yankee Stadium.
Over The Monster 14 July, 2021 - 08:38pm
It seems like a good class.
If you buy something from an SB Nation link, Vox Media may earn a commission. See our ethics statement.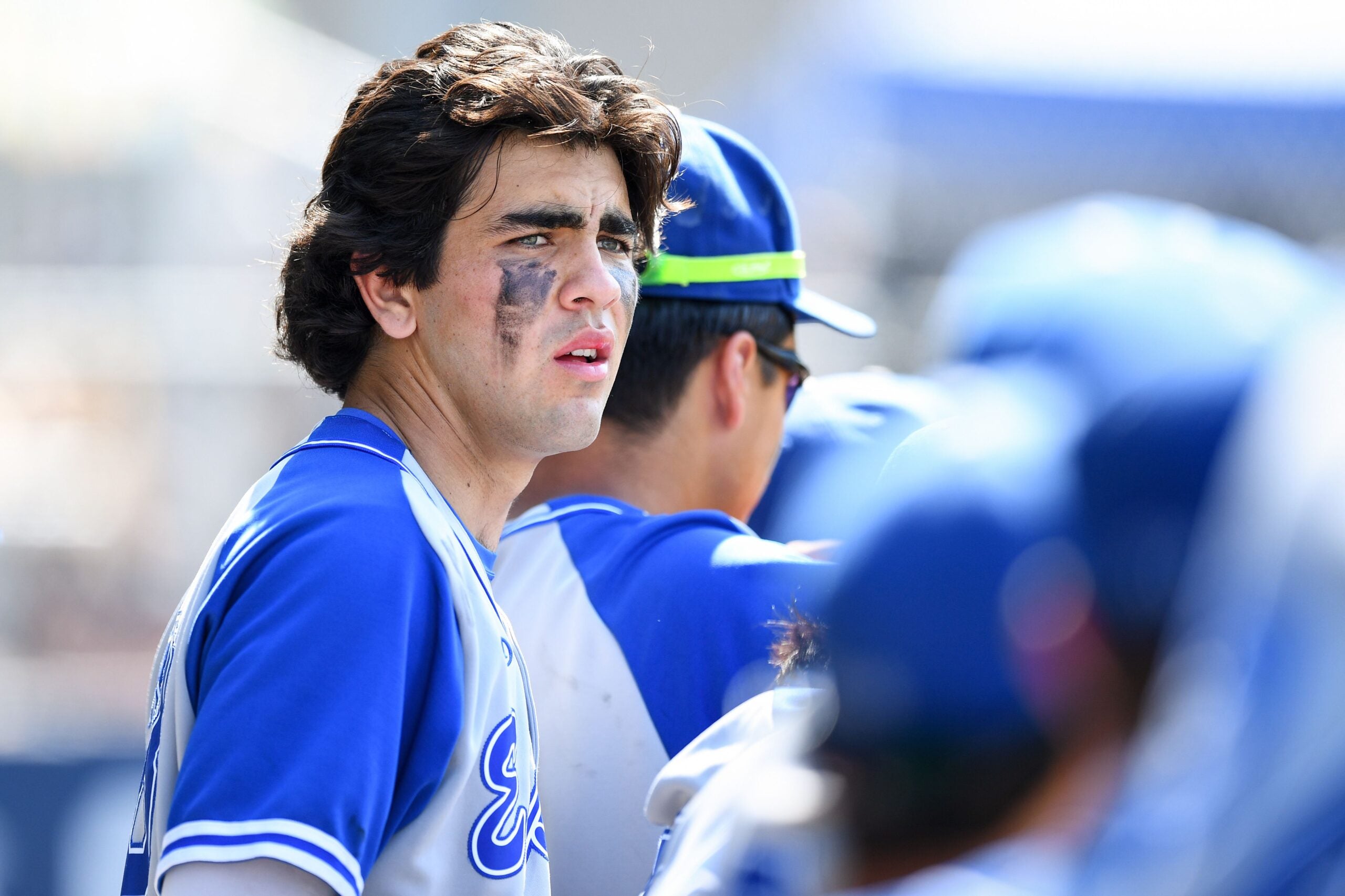 Boston.com 14 July, 2021 - 08:38pm
Talking about Red Sox first-round draft pick Marcelo Mayer and the grand slam he hit on the final at-bat of his high-school career is pretty easy for Ayala High School baseball coach Chris Vogt — the opposing coach that day.
Primarily, of course, the fact that Mayer's final at-bat came in a Southern California regional playoff game meant that Ayala beat Mayer's Eastlake High School squad — an 8-6 victory made (slightly) more tense by Mayer's seventh-inning heroics.
"I told my pitching coach, 'This kid's not going to win the game,'" Vogt told Boston.com. "'Let's just see how far he can hit it.'"
Apparently, Mayer can hit a baseball pretty far. Ayala pitcher A.J. Juarez labored through the final inning, loading the bases with two out. As Mayer approached the plate, Vogt called out to Juarez reminding him Mayer couldn't win the game by himself.
Juarez knew he needed to avoid a walk, so he gave the top prospect a hittable pitch. Mayer flicked his wrists and ripped it on a line over the right-field wall. Reports later estimated that the final pitch to Mayer in his high-school career landed 450 feet from home plate.
"I would be shocked if it got 30 feet off the ground," Vogt said. "I mean, it was just tattooed."
Vogt didn't mind. While Mayer's homer resulted in four runs, it cleared the bases and forced Eastlake to restart its rally. Juarez, a talented reliever, gave up another walk before he struck out a batter to end the game.
"Honestly, him being the guy he is, everybody was kind of rooting for him," Ayala infielder Luke Solis added. "I don't think you could have written his last high school at-bat any better."
Marcelo Mayer ended his high school career with a grand slam. Now he's part of the Boston Red Sox organization.https://t.co/87UEGwcbth pic.twitter.com/ZS8r4PJZZ4
The Ayala baseball team found out it was facing Eastlake a few days prior the contest. Before the game even began, Vogt was blown away watching a ball short-hop Mayer in warm-ups.
"A lot of kids get real tight," Vogt said. "He looked like he was bored. I don't mean he was uninterested, it was just coming so easy to him. It looked like the game was in slow motion, and he was going full speed.
Mayer's brilliance was no surprise to Solis, a talented infielder in his own right. Solis — who committed to the Division I program at the University of California San Diego in 2019 — played in a scout league with Mayer in October and November.
Solis's takeaway was Mayer's down-to-earth nature, despite his status as a top prospect.
"If you never met him before, you wouldn't think anything of him," Solis told Boston.com. "You wouldn't know [he's a top prospect] because he never talks about it. He interacts like he's just another person."
Solis didn't know if Mayer remembered him months later, but Mayer texted Solis after their matchup was announced and chatted with him briefly before the game.
"I thought that was pretty cool," Solis said. "He doesn't act like he's above anybody. … You can just tell he really values everyone he meets."
Ayala eventually advanced to the state tournament, where the team finished a runner-up. Beating Eastlake was a footnote in the larger story of its season.
However, Vogt remembers vividly — in addition to the grand slam — how Mayer got on top of a high fastball and lined it deep into the outfield in his first at-bat, and how easy fielding looked for him.
"There's kids in our league who are in the bigs right now that I wouldn't even consider close," Vogt said. "This kid was better. … We have seven or eight kids that are going to pretty high-level Division I schools, and they were all just like 'Dude, that kid is so good.'"
Watching the MLB Draft on Sunday, Vogt hoped the Pirates would take Mayer for the story — beating a future No. 1 pick in a playoff game has a nice ring to it in conversation.
Instead, Ayala players and coaches will have to settle for watching the 18-year-old work his way up through the Red Sox's system. Solis is excited for the Red Sox on Mayer's behalf.
"They are getting a really great guy on and off the field," he said. "He's just a really good person that's going to have a bright future for the Red Sox organization."
Vogt came away with the same impression. Ayala players who interacted with Mayer reported back that he was kind and complimentary of his opponents. During a break in the action, Vogt queried Eastlake's first-base coach about Mayer's attitude and received rave reviews.
"Forget that draft pick side, you don't always get that with the talented kids," Vogt said. "I think that's really cool. …
"I've seen and coached against a lot of really talented kids. If I was going to buy stock in somebody's future, I'm buying a lot of stock in him."
Receive updates on your favorite Boston teams, straight from our newsroom to your inbox.
©2021 Boston Globe Media Partners, LLC
Stay up to date with everything Boston. Receive the latest news and breaking updates, straight from our newsroom to your inbox.
NESN 14 July, 2021 - 08:38pm
The Boston Globe 14 July, 2021 - 08:21pm
The Boston Globe 14 July, 2021 - 05:13pm
Julian McWilliams can be reached at julian.mcwilliams@globe.com. Follow him on Twitter @byJulianMack.
The Boston Globe 14 July, 2021 - 04:39pm
Marcelo Mayer ended his high school career with a grand slam. Now he's part of the Boston Red Sox organization.https://t.co/87UEGwcbth pic.twitter.com/ZS8r4PJZZ4