Governor Phil Murphy
GovMurphy
BREAKTHROUGH CASES UPDATE: ➡️5,312,016 fully vaccinated individuals as of August 30th Among the fully vaccinated: ➡️18,390 COVID+ cases (0.35%) ➡️386 COVID-related hospitalizations (0.007%) ➡️97 COVID-related deaths (0.002%) pic.twitter.com/jpZuE6P5kg

Tedros Adhanom Ghebreyesus
DrTedros
Good meeting with @DrRHatchett on preparing for future outbreaks & leveraging #COVID19 lessons, incl. prioritizing equity from the start, swift vaccine development & deployment, diversifying manufacturing capacity, ensuring financing is in place. Thank you for your partnership! pic.twitter.com/eLAzOZUM32

Ilhan Omar
IlhanMN
My dad came back to the United States from Kenya because he thought it would be a safer place with the COVID-19 Pandemic. He died because of politicians like Greg Abbot encouraging an anti-mask, anti-vaxx, anti-science agenda. If you haven't already, get vaccinated and mask up. pic.twitter.com/YLYZxppzlO
Governor Tim Walz
GovTimWalz
Good work, Minnesota! Over 46,000 students 12-17 years old have received their first COVID-19 dose! But there's still more to do. For the sake of our students – every eligible Minnesotan must get vaccinated.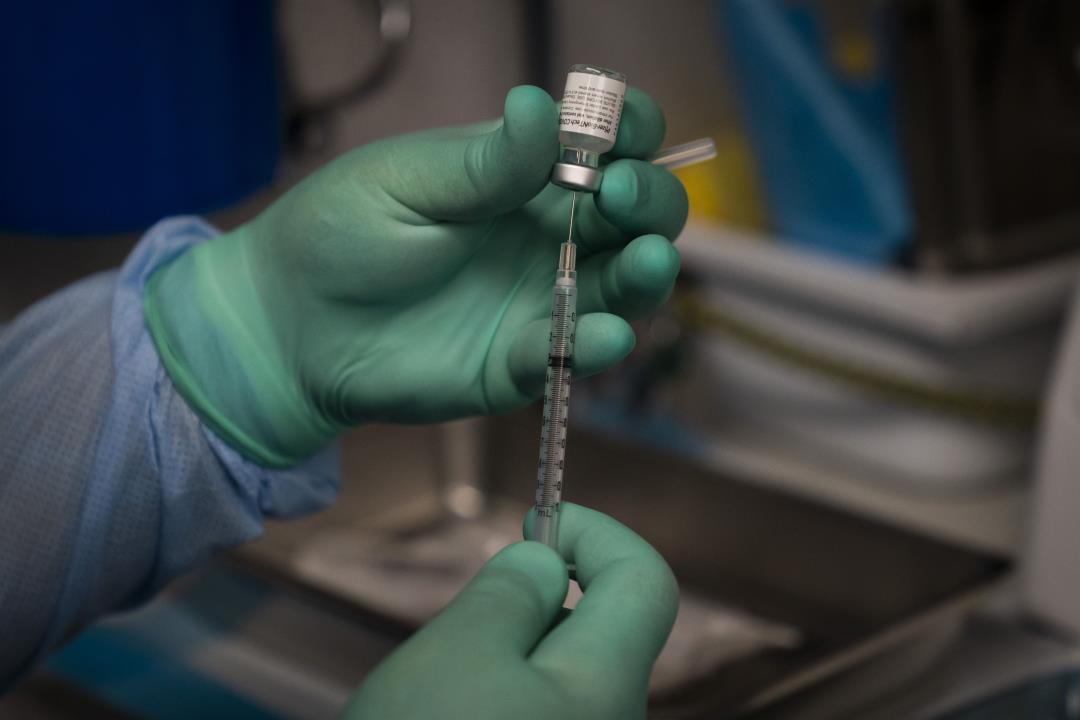 news.com.au 13 September, 2021 - 05:42pm
(Newser) – A new international review of COVID cases reaches a clear recommendation: Hold off on booster shots for the general population. The new paper in the Lancet medical journal is authored by researchers from around the world, including two outgoing FDA scientists, reports the New York Times. They found no evidence that boosters are necessary to prevent serious illness for most people, adding that even if people did receive some benefit, it would be far better to distribute the vaccines in unvaccinated parts of the world. The researchers acknowledged that boosters might be helpful for people with compromised immune systems. They also said their recommendation in regard to the general population could change if a new variant emerges, per STAT News.
For now, however, "current evidence does not ... appear to show a need for boosting in the general population, in which efficacy against severe disease remains high," the scientists write, per CNN. That two of those scientists are with the FDA "amounts to a strikingly direct rebuff to the Biden administration as it lays plans for booster shots," writes Andrew Joseph at STAT. The pair are resigning in part because they say the White House is getting ahead of scientists on the booster plans, per the Times. The new review in the Lancet raises another objection to boosters: Any reports of side effects, even if rare, would only deepen skepticism about the shots among vaccine resisters. An FDA advisory committee meets on Friday for its own review. (Read more coronavirus vaccine stories.)
Arirang News 13 September, 2021 - 04:00pm