Annastacia Palaszczuk
AnnastaciaMP
More than half a million COVID-19 vaccines have been administered in Queensland 🙌 Thank you to all our healthcare workers who have been staffing our vaccination hubs across the state. Register for your vaccination at: bit.ly/COVIDvaccineQLD pic.twitter.com/CQBgN8KBa4
Governor Tom Wolf
GovernorTomWolf
Big news: Pennsylvania is now ranked 8th in the nation for first doses of the COVID vaccine administered. Bigger news: 75% of Pennsylvania adults have received at least one dose of the vaccine. Thank you to the millions of Pennsylvanians who helped us reach this milestone.
Governor Phil Murphy
GovMurphy
For the first time since July 30, 2020 there were ZERO reported in-hospital COVID deaths in New Jersey yesterday. There's only one way to make sure we have more days like yesterday: Get vaccinated.
Mayor Bill de Blasio
NYCMayor
Today's #COVID19 indicators: • 77 new hospitalizations • 175 new cases • 0.55% positivity rate (7-day avg.) Get vaccinated and make it a great weekend, NYC!
June 25 (Reuters) - The following is a roundup of some of the latest scientific studies on the novel coronavirus and efforts to find treatments and vaccines for COVID-19, the illness caused by the virus.
Vaccine-associated myocarditis tends to resolve quickly
Cases of an inflammation of the heart muscle known as myocarditis have been reported after receiving COVID-19 shots, mostly in young men after the second dose of the mRNA vaccines. When myocarditis symptoms, such as chest pain and rapid or irregular heartbeats, do occur after vaccination, they usually resolve quickly, suggests a report of a small study published in the journal Circulation. Doctors tracked seven male patients, ages 19 to 39, who were hospitalized for myocarditis-like illness not long after receiving a COVID-19 vaccine manufactured by either Pfizer and BioNTech, Moderna - the two mRNA vaccines - or Johnson & Johnson. All recovered and left the hospital after two to four days of treatment. Study co-author Dr. Christopher deFilippi of the Inova Heart and Vascular Institute in Fairfax, Virginia, noted that in his health system, which represents about 2 million patients, myocarditis after COVID-19 vaccination has been a "rare event" and "fortunately so far associated with a benign outcome." The U.S. Centers for Disease Control and Prevention this week said reports of the heart condition occurred at a rate of 12.6 cases per million people who received either the Pfizer/BioNTech or Moderna vaccines, a higher rate than would be expected in the general population. However, deFilippi's team advised that given the dangers of COVID-19, even for younger adults, "the risk-benefit decision for vaccination remains highly favorable." (https://bit.ly/35NyLRv)
Delta variant's spike fuses cells to infect them
Compared to the spike protein on earlier versions of the coronavirus, the spike on the worrisome Delta variant is better able to break into lung cells and fuse them together, researchers have discovered. "Spread by cell-to-cell fusion allows the virus to spread faster in infected people and partially hide from the immune system," said Markus Hoffman of Georg-August-University Göttingen in Germany, coauthor of a report posted on Wednesday on bioRxiv ahead of peer review. "For example, if a cell that is infected by the Delta variant is forced (by the spike protein) to fuse with a neighboring cell that is not yet infected, this allows the virus to enter the new cell much faster" than if the virus particles first needed to be released from a previously infected cell, he explained. By spreading via cell-to-cell fusion, the virus reduces its risk of encountering immune system cells that might attack and inactivate it, Hoffman added. These "skills" might make the Delta variant - first identified in India and now circulating widely in many countries - more transmissible, and the resulting illness more severe, the researchers said. The researchers also found that although the Delta variant can evade antibodies, it is not completely resistant. "It might be possible that the Delta variant can infect people who are vaccinated (especially if only one of two vaccine shots have been administered so far), but vaccination is highly effective in preventing severe disease," Hoffman said. (https://bit.ly/3A2bGIH)
Open https://tmsnrt.rs/3c7R3Bl in an external browser for a Reuters graphic on vaccines in development.
(Reporting by Nancy Lapid; Editing by Bill Berkrot)
"Record" numbers of children are turning up at A&E with winter fevers that were suppressed during lockdown, health leaders have warned. Emergency doctors have described treating two to three times the number of children they would normally expect for the time of year, with anxious parents bypassing their GP and NHS 111. The influx is threatening to overwhelm some hospitals, already struggling to cope with a flood of patients coming forward with ailments since the pandemic eased in the spring. At
While Canadians continue to receive first and second doses of COVID-19 vaccines, national guidance on what partially and fully vaccinated Canadians can do has now been released.
Meghan Markle got a little extra support from a special doctor during the delivery of her daughter ,...
Researchers at Oxford University said Thursday they developed a method for predicting the efficacy of coronavirus vaccines by a blood test.Why it matters: The model "can be used to extrapolate efficacy estimates for new vaccines where large efficacy trials cannot be conducted," the researchers said in their paper, which was submitted for peer review for publication in a scientific journal on Thursday.Stay on top of the latest market trends and economic insights with Axios Markets. Subscribe for
For the first time since December 2020, California's 7-day Covid test positivity rate is on the rise. The test positivity rate, which hit a pandemic-era low of 0.7% on June 5, has risen slowly but steadily over the past two-and-a-half weeks to 1.1% on Wednesday. It's the first sustained rise in that key Covid-19 indicator […]
An online calculator that predicts a person's risk of developing dementia in the next five years has been created. The site, projectbiglife.ca/dementia, is based on survey results from more than 75,000 Canadians. It takes into account age, lifestyle factors, weight and previous health conditions to give users a percentage risk of them developing the condition in the next five years. The scientific study by the University of Ottawa ran for nearly 20 years and each participant was followed for an
Despite President Biden's ambitious goal of having at least 70% of Americans over the age of 18 vaccinated against COVID-19 by July 4, it's becoming increasingly clear that will fall short.
A blood test which can detect more than 50 types of cancer has been developed and is being trialled by the NHS. Scientists from the US trialled the blood test on 2,823 people already diagnosed with cancer, with cases ranging from stage one to four and with myriad forms of the disease. It was able to spot stage four cancers, the most advanced, in 90.1 per cent of cases, but its sensitivity decreased in patients with less severe disease. The test only spotted 16.8 per cent of stage one cancers, 40
New COVID-19 modelling data reveals that Canada's average case counts have dropped by over 90 per cent since the peak of the third wave in mid-April, with 758 daily cases reported over the past seven days.
The Internal Revenue Service is already staffing up, hiring thousands of new auditors in preparation for a tax-enforcement push that's a key financing element of President Biden's infrastructure plan. IRS officials said at a tax conference Friday that they are adding about 2,000 new employees, including 1,300 auditors, to the agency's small business division and more than 500 workers to the criminal investigations divisions, Bloomberg's Laura Davison and Genevieve Douglas report. "The figures re
The blame for the country falling short of President Joe Biden's July 4 vaccination goal falls squarely on the shoulders of adults aged 18-24, but the administration is redoubling its outreach efforts aimed at young people, especially as the delta variant threatens to become the dominant strain within the United States.
The CDC chief doesn't think lockdowns will be necessary, but her experience at a coronavirus vaccine clinic in Atlanta last week was a reminder of the challenges that remain.
Dozens of people are infected with COVID-19 after an outbreak at an Illinois summer camp, officials say.
The Pfizer-BioNTech >PFE.N< vaccine is highly effective against the Delta variant of COVID-19, a Pfizer official in Israel said on Thursday. First identified in India, Delta is becoming the globally dominant variant of the coronavirus, according to the World Health Organization. "The data we have today, accumulating from research we are conducting at the lab and including data from those places where the Indian variant, Delta, has replaced the British variant as the common variant, point to our vaccine being very effective, around 90%, in preventing the coronavirus disease, COVID-19," Alon Rappaport, Pfizer's medical director in Israel, told local broadcaster Army Radio.
There could be a 'likely association' between adolescents getting the vaccines and cases of myocarditis and pericarditis.
It's a small, but meaningful, step.
About a year ago, more than 200 data entries from the genetic sequencing of early cases of COVID-19 in Wuhan, China, disappeared from an online scientific database. Now, by rooting through files stored on Google Cloud, a researcher in Seattle reports that he has recovered 13 of those original sequences — intriguing new information for discerning when and how the virus may have spilled over from a bat or another animal into humans. The new analysis, released Tuesday, bolsters earlier suggestions
"With the U.K. variant, we started seeing that in the larger cities and we saw that spread out into smaller communities, and we are seeing the opposite now with this delta variant."
(Bloomberg) -- Ganfeng Lithium Co., the lithium supplier that's extending an acquisition spree, says there's a chance that a tightening market for the battery metal could push prices back toward a record high.The world's third-largest producer of lithium chemicals, used in batteries for electric vehicles to grid-scale energy storage, is positioning to capitalize as the market extends a rebound from a more than two year slump that ended in September."The industry is rapidly growing and we have a
Intellia will share data from a clinical trial this weekend. The findings could vindicate investors who bid up the stock and might hurt sales of rival therapies.
Read full article at Yahoo Finance
CNA 25 June, 2021 - 09:00pm
Kaiser Health News 25 June, 2021 - 09:00pm
Kaiser Health News Original Stories
What's known as emergency room boarding of psychiatric patients has risen between 200% and 400% monthly in Massachusetts during the pandemic — and the problem is widespread. The CDC says emergency room visits after suicide attempts among teen girls were up 51% earlier this year as compared with 2019. (Martha Bebinger, WBUR, 6/25)
The World Health Organization this week updated its guidance on children and covid vaccinations — but in a different way than alleged in a viral social media post. (Victoria Knight, 6/25)
Long before covid, music therapists used singing and wind instruments to help COPD and asthma patients. These same therapies might help patients recover from covid's lingering symptoms as well. And though it wasn't clinical music therapy, singing with an online choir has helped me navigate long covid. (Lydia Zuraw, 6/25)
Kaiser Health News provides a fresh take on health policy developments with "Political Cartoon: 'Dangerous Ideas'" by Dave Coverly.
If you have a health policy haiku to share, please Contact Us and let us know if you want us to include your name. Keep in mind that we give extra points if you link back to a KHN original story.
President Joe Biden joined a group of 10 senators at the White House Thursday to announce that a bipartisan agreement on a $1.2 trillion infrastructure package -- that includes water safety projects. But Biden said he would not sign any such legislation until Congress also passes a larger bill that allocates additional spending on "human infrastructure," such as education and health care.
A Trump-era rule put in place during the pandemic allows border agents to turn away adult migrants at the southern border. The New York Times reports that the Biden administration is in the late stages of planning to phase out the measure. Other health and safety issues facing migrants to the U.S. is also in the news.
"Six hundred thousand-plus Americans have died, and with this delta variant you know there's going to be others as well. You know it's going to happen. We've got to get young people vaccinated," President Joe Biden said during a visit to a community center in Raleigh, North Carolina. The White House is deploying other top officials to other parts of the country to encourage Americans to get the covid shot.
Republican Gov. Jim Justice pleaded with his constituents to get the covid shot with some real talk about the continuing health risks. Other vaccination news comes from Hawaii, Connecticut, Pennsylvania, Texas, Massachusetts and California.
In other news about the vaccine rollout —
In updates on vaccine mandates —
A 13-year-old in Saginaw County received a second dose of covid vaccine three days before he died, prompting a federal investigation. Separately, the National Institutes of Health launched a new study into effects of covid vaccines during pregnancy and breastfeeding.
An AP analysis of CDC data for covid deaths in May shows that vaccinated victims of the virus only accounted for 0.8% of the total. Separately, a report says covid is "deadlier this year" than 2020, and cover infection upticks in several states as well as the rise of the delta variant.
And more about the spread of the coronavirus —
NBC News reports on how doctors are struggling to understand the lingering impact of a covid infection and how it can negatively impact outcomes of elective surgery. Separately, research says SARS-CoV-2 can directly attack cells lining the GI tract of patients.
News outlets cover revelations from a new book detailing the Trump administration's covid efforts, including "extraordinary" efforts to get President Donald Trump covid treatments, his suggestion to send infected people to Guantanamo Bay, and his "jokes" about covid and people who were infected.
In other news about former President Trump —
The Centers for Disease Control and Prevention pushed the expiration of the national moratorium on evictions to July 31. The Biden administration is urging state and local officials to take steps to avoid a massive loss in housing.
And the Biden administration nominates a housing chief —
In related news on homelessness —
Congressional Democrats introduced new legislation that would increase access to home- and community-based health care as the needs for such services can not be currently met by state Medicaid programs.
In news about Medicaid in Puerto Rico —
More than 1.8 million Latino children lacked health coverage as of 2019, a rate of 9.3%, a new study shows. In 2016, the uninsured rate of Latino children was at 7.7%. In comparison, the uninsured rate of non-Latino children grew from 3.7% in 2016 to 4.4% in 2019.
Following the "unprecedented" FDA approval of Biogen's controversial Alzheimer's drug, Eli Lilly is reportedly seeking speedy approval for its drug donanemab. Stat reports on how the drug's potential approval may play a part in the debate over Biogen's pricing.
Some lots of Pfizer's Chantix pill were contaminated with high levels of nitrosamine, causing a global halt in sales. In other news, regulators approved Roche's covid treatment drug Actemra in the U.S., and the CDC backs use of a controversial dengue vaccine.
Over a quarter of a billion people worldwide used controlled substances in a "non-medical use" way last year according to a United Nations study. Separately, AP reports that drug overdose deaths during the pandemic rose dramatically among Black Americans.
In other news about the drug epidemic —
Other health care industry news is on St. Joseph's/Candler, Health Catalyst, Twistle, LifeStance Health and more.
In other news, research says gray hair can return to its original color; a study suggests chocolate for breakfast may have beneficial effects; Peloton's product recall faces backlash; and Britney Spears' forced contraception sparks a legal debate.
In other public health news —
The new Gender Recognition Act also lets people select "parent" as a non-binary gender option on birth certificates. Covid sanitation protocols, air pollution and cancer in Louisiana, syphilis in Florida and a surge in respiratory syncytial virus are also in the news.
A new British study suggests covid may have been spreading in China as early as October 2019, two months before detection in Wuhan. Meanwhile, a Chinese researcher reports two Chinese covid vaccines are less effective against the delta variant, but still offer protection.
Each week, KHN finds longer stories for you to enjoy. This week's selections include stories on covid, yoga, poverty, the psychology of tornado forecasting and more.
Opinion writers take on these Covid and vaccine issues.
Editorial writers delve into these public health issues.
A Break From Breathlessness: How Singing Helped Me Through Long Covid
No Vacancy: How a Shortage of Mental Health Beds Keeps Kids Trapped Inside ERs
The WHO Didn't Reverse Its Position on Kids and Covid Vaccines
Calming Computer Jitters: Help for Seniors Who Aren't Tech-Savvy
© 2021 Kaiser Family Foundation. All rights reserved.
Powered by WordPress VIP
Thank you for your interest in supporting Kaiser Health News (KHN), the nation's leading nonprofit newsroom focused on health and health policy. We distribute our journalism for free and without advertising through media partners of all sizes and in communities large and small. We appreciate all forms of engagement from our readers and listeners, and welcome your support.
KHN is an editorially independent program of KFF (Kaiser Family Foundation). You can support KHN by making a contribution to KFF, a non-profit charitable organization that is not associated with Kaiser Permanente.
Click the button below to go to KFF's donation page which will provide more information and FAQs. Thank you!
FOX 2 St. Louis 25 June, 2021 - 09:00pm
CBS Philly 25 June, 2021 - 09:00pm
Roanoke Times 25 June, 2021 - 09:00pm
Virginia Tech students head into Lane Stadium for vaccinations during a clinic in April.
This letter is written on behalf of concerned family members of students, specifically of Virginia Tech and Radford University. We are respectfully asking you to reconsider the COVID vaccine mandate for students. Please consider the following information as related to COVID vaccines:
1- Experimental – all three available vaccines are experimental. The CDC fact sheets for each vaccine specifically state that the vaccine is unapproved and ongoing clinical trials evaluating risks, side effects and effectiveness. (https://www.cdc.gov/vaccines/covid-19/eua/) It is ethically and legally wrong to require anyone to participate in a clinical trial. Signing a consent to receive an EUA vaccine does not confer informed consent. Informed consent includes a full discussion of risks and benefits and the right to not be coerced into participating.
At a CDC Advisory Committee on Immunization Practices (ACIP) meeting in August 2020, ACIP Executive Secretary Amanda Cohn, MD stated:
"… that under an Emergency Use Authorization, an EUA, vaccines are not allowed to be mandatory. So, early in this vaccination phase, individuals will have to be consented and they won't be able to be mandated." (US Centers for Disease Control (September 2020), August 2020 ACIP Meeting – COVID-19 vaccine supply & next steps. https://www.cdc.gov/vaccines/videos/low-res/acipaug2020/Covid-19Supply-NextSteps_3_LowRes.mp4 (@1:14:40))
2- Risk versus Benefit – According to Johns Hopkins (https://coronavirus.jhu.edu/map.html) and the CDC, the death rate for COVID-19 is 0.017%. With a 99% recovery rate in all age groups, it should be the right of each individual to come to their own conclusion of risk versus benefit for their body and health.
3- Treatment options – An article published in The American Journal of Medicine states that safe and effective COVID treatment is available. Hospitalizations and death are both reduced using the treatment algorithm given in the article . (McCullough, Peter A et al. "Pathophysiological Basis and Rationale for Early Outpatient Treatment of SARS-CoV-2 (COVID-19) Infection." The American journal of medicine vol. 134,1 (2021): 16-22. doi:10.1016/j.amjmed.2020.07.003)
4- Side-effects – as expected with an experimental agent, side-effects are being reported. The side-effect of myocarditis is most notable in the age group being forced to comply with university mandates. The CDC has reported this, along with Radiology Case Reports (Albert, E., Aurigemma, G., Saucedo, J., & Gerson, D. S. (2021). Myocarditis following COVID-19 vaccination. Radiology Case Reports, 16(8), 2142–2145. https://doi.org/10.1016/j.radcr.2021.05.033).
UMass Medical School of Cardiology has reported a link between COVID vaccination and myocarditis (UMass Medical School cardiology experts report link between mild heart problem, COVID vaccine. University of Massachusetts Medical School. (2021, June 9). https://www.umassmed.edu/news/news-archives/2021/06/umass-medical-school-cardiology-experts-report-link-between-mild-heart-problem-covid-vaccine/.
The CDC is convening for an emergency meeting on June 18, 2021 to address the side-effect of myocarditis. "So far, the CDC has identified 226 reports that might meet the agency's "working case definition" of myocarditis and pericarditis following the shots, the agency disclosed Thursday. The vast majority have recovered, but 41 had ongoing symptoms, 15 are still hospitalized, and 3 are in the intensive care unit." (https://www.cbsnews.com/news/covid-19-vaccine-cdc-meeting-myocarditis-heart-inflammation/)
New myocarditis information is coming forth daily. This begs the question, if the COVID recovery rate is greater than 99% for this age group, why risk the potential side-effects from an experimental vaccine?
5- Liability – pharmaceutical companies are shielded from liability related to injuries and damages caused by their experimental agents. However, employers, schools, or any other entity or person who mandates experimental vaccines on any human being is not protected from liability for any resulting harm. This opens the door for potential litigation against universities. (https://www.phe.gov/Preparedness/legal/prepact/Pages/default.aspx, https://www.cnbc.com/2020/12/16/covid-vaccine-side-effects-compensation-lawsuit.html)
Unfortunately, the pandemic has become political, however this letter is not. The public has consistently been led to "trust the science" and I implore readers to research the science presented here.
Please do not label this letter as "anti-vax." COVID vaccination is appropriate in vulnerable populations, but this requires a case by case discussion on risk versus benefit. Healthy young adults are not a vulnerable population. Furthermore, if those vulnerable populations have been vaccinated, there should be no need for a healthy person to require vaccination as those considered vulnerable should already be protected.
We understand that religious and medical exemptions will apply; however, there are individuals that may not object for religious reasons nor have a medical condition, but simply do not want to receive an EUA product which is, by definition, experimental and investigational.
In the spirit of VT's motto, "Ut Prosim", and RU's "dedication to the creation and dissemination of knowledge", let us serve and educate students with sound, evidence-based decisions, while ensuring that we protect each individual's autonomy to make personal healthcare decisions free of fear and coercion.
Get opinion pieces, letters and editorials sent directly to your inbox weekly!
"We write to express our deep concern about the clear and appalling culture of ongoing structural racism at the Virginia Military Institute."
For months, Ben Cline has refused to answer my question whether the 2020 Presidential Election was stolen.
As people panic bought gas recently in response to the Colonial Pipeline ransomware attack, President Joe Biden announced he was suspending th…
On Sunday, June 6, the sun hadn't risen as Carilion Clinic IRONMAN 70.3 Virginia's Blue Ridge competitors arrived for the triathlon's start at…
For 34 years, I taught courses on the Constitution to criminal justice students at Radford University. My courses covered issues about the con…
The Marquis de Lafayette, a French general whose contributions to American independence endeared him to this new nation, fell so much in love …
Virginia Tech students head into Lane Stadium for vaccinations during a clinic in April.
Get up-to-the-minute news sent straight to your device.
CNBC 25 June, 2021 - 11:32am
More than 4,100 people have been hospitalized or died with Covid-19 in the U.S. even though they've been fully vaccinated, according to new data from the Centers for Disease Control and Prevention.
So far, at least 750 fully vaccinated people have died after contracting Covid, but the CDC noted that 142 of those fatalities were asymptomatic or unrelated to Covid-19, according to data as of Monday that was released Friday.
The CDC received 3,907 reports of people who have been hospitalized with breakthrough Covid infections, despite being fully vaccinated. Of those, more than 1,000 of those patients were asymptomatic or their hospitalizations weren't related to Covid-19, the CDC said.
"To be expected," Dr. Paul Offit, a top advisor to the Food and Drug Administration on children's vaccines told CNBC. "The vaccines aren't 100% effective, even against severe disease. Very small percentage of the 600,000 deaths."
Breakthrough cases are Covid-19 infections that bypass vaccine protection. They are very rare and many are asymptomatic. The vaccines are highly effective but don't block every infection. Pfizer and Moderna's phase three clinical studies found that their two-dose regimens were 95% and 94% effective at blocking Covid-19, respectively, while Johnson & Johnson's one-shot vaccine was found to be 66% effective in its studies. All three, however, have been found to be extremely effective in preventing people from getting severely sick from Covid.
The CDC doesn't count every breakthrough case. It stopped counting all breakthrough cases May 1 and now only tallies those that lead to hospitalization or death, a move the agency was criticized for by health experts.
Most Americans have received at least one shot of the two currently authorized mRNA vaccines. The U.S. has administered 178.3 million shots and fully vaccinated 46% of its population.
"You are just as likely to be killed by a meteorite as die from Covid after a vaccine," Dr. Peter Chin-Hong, an infectious disease expert at the University of California San Francisco, told CNBC. "In the big scheme of things, the vaccines are tremendously powerful."
Efficacy rates decrease slightly for variants like alpha and delta, with studies indicating 88% efficacy against the delta strain after two doses of the Pfizer vaccine. It was unclear if any of the reported breakthrough cases were caused by variants.
In Israel and the United Kingdom, concerns about the delta variant are rising after growing reports of breakthrough infections.
Even with 80% of adults vaccinated, Chezy Levy, director-general of Israel's Health Ministry, said the delta variant is responsible for 70% of new infections in the country. Levy also said that one-third of those new infections were in vaccinated individuals.
In the U.K., Public Health England released a report that found 26 out of 73 deaths caused by the delta variant occurred in fully vaccinated people from June 8 to June 14. Most of the deaths occurred in unvaccinated individuals.
"Determination of whether hospitalizations and deaths are more represented in immunocompromised patients and the type of vaccine received will be important for future guidance," Chin-Hong said.
On June 7, the CDC received reports of 3,459 breakthrough cases that led to hospitalization or death. On June 18, that number was updated to 3,729, an increase of 270 cases. Today, the number stands at 4,115.
An overwhelming majority, 76%, of the hospitalizations and deaths from breakthrough cases occurred in people over the age of 65.
"We do not have the years and years of data we have for vaccines against other airborne pathogens — and therefore it is really essential that the CDC provides up to date reporting on breakthrough cases," David Edwards, aerosol scientist and Harvard University professor, told CNBC.
The CDC says its numbers are "likely an undercount" of all Covid infections in vaccinated people because the data relies on passive and voluntary reporting.
Got a confidential news tip? We want to hear from you.
Sign up for free newsletters and get more CNBC delivered to your inbox
Get this delivered to your inbox, and more info about our products and services. 
Data is a real-time snapshot *Data is delayed at least 15 minutes. Global Business and Financial News, Stock Quotes, and Market Data and Analysis.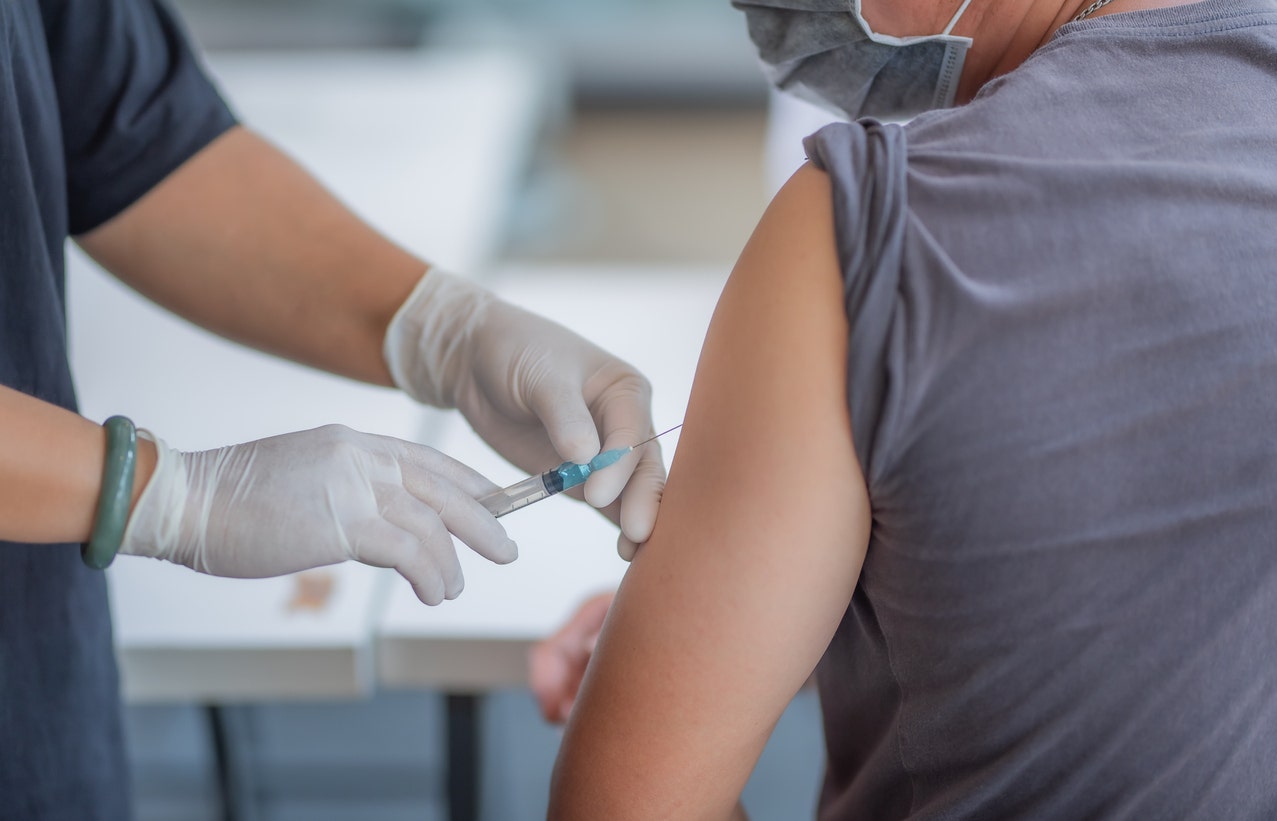 Fox News 25 June, 2021 - 10:41am
This material may not be published, broadcast, rewritten, or redistributed. ©2021 FOX News Network, LLC. All rights reserved. Quotes displayed in real-time or delayed by at least 15 minutes. Market data provided by Factset. Powered and implemented by FactSet Digital Solutions. Legal Statement. Mutual Fund and ETF data provided by Refinitiv Lipper.
Fox News Flash top headlines are here. Check out what's clicking on Foxnews.com.
The Centers for Disease Control and Prevention (CDC) is investigating the death of a 13-year-old boy in Michigan that occurred several days after he received a COVID-19 vaccine, county health officials say.
The Saginaw County Health Department was alerted to the death on June 17. The death occurred three days after the teenager received a second dose of a COVID-19 vaccine, according to a statement shared with Fox News. It was not immediately clear whether the teen had underlying health conditions.
"Loss of life in an adolescent for any reason is heartbreaking. Health officer Chris Harrington, MPH, and medical director Delicia Pruitt, MD, are mothers of children near the boy's age, so it hits close to home for them," a release reads.
The CDC did not immediately respond to a request for comment.
County health officials said the medical examiner reported the death through the national surveillance system, VAERS.
"The investigation as to whether there is a correlation between his death and vaccination is now at the federal level with CDC," the statement continues. "Meanwhile, the health department continues to encourage families to speak with their physicians to weigh their own risks and benefits of vaccination."
Stay up-to-date on the biggest health and wellness news with our weekly recap.
You've successfully subscribed to this newsletter!
This material may not be published, broadcast, rewritten, or redistributed. ©2021 FOX News Network, LLC. All rights reserved. Quotes displayed in real-time or delayed by at least 15 minutes. Market data provided by Factset. Powered and implemented by FactSet Digital Solutions. Legal Statement. Mutual Fund and ETF data provided by Refinitiv Lipper.
TheBlaze 24 June, 2021 - 09:25am
Yesterday, the CDC's Advisory Committee on Immunization Practices finally held its emergency meeting to discuss the emerging evidence of myocarditis cases among newly vaccinated teens and young adults. The group conceded that there is a "likely association" between vaccination of young people, particularly males, and myocarditis.
"Clinical presentation of myocarditis cases following vaccination has been distinct, occurring most often within one week after dose two, with chest pain as the most common presentation," said Dr. Grace Lee, who chairs the committee's safety group.
ACIP published an updated presentation showing striking data from the Vaccine Adverse Event Reporting System indicating an elevated risk among people under 30 years old — the very people who are not susceptible to serious illness from COVID. The data for 18- to 24-year-old males showed as much as a 200-fold increase in myocarditis cases within seven days of the second dose over the background rate of everyday myocarditis occurrence.
The government establishment is needlessly imposing an experimental mRNA vaccine on people who are not threatened by the virus. Also, this is just one side effect we are now observing from data that is likely under-reported due to the cumbersome process (and threat of prosecution for falsification) doctors must navigate to report adverse events.
When have we ever done something like this in all our medical history? Typically, a novel vaccine this experimental that has already proven to come with side effects would be pulled from the market by a mile. Yet it is still being forced down the throats of youngsters through endless taxpayer-funded marketing and even coercion.
In fact, not only was ACIP silent on the call to action that should have been engendered by its findings, it continues to recommend use of the vaccine even for those who get myocarditis after the first dose!
But again, for what? To what end? How could something like a cold for young adults justify such risk we never assume in any other experimental product?
Because the "system" demands it.
Just consider the fact that on Monday, a number of internet sleuths helped publicize guidance from the WHO that children under 18 are not recommended to get the vaccine. That guidance had been on the website for several months, but the minute it was made famous, the WHO modified the language:
Likewise, with regard to universal masking, the WHO initially advised against healthy people wearing masks in a community setting, even going so far as to call it a "false sense of security."
"The wide use of masks by healthy people in the community setting is not supported by current evidence and carries uncertainties and critical risks," wrote the WHO in the April 6, 2020, guidance. On June 5, it reiterated that there is no evidence to suggest masks help, but reversed course anyway due to political pressure. Despite its warning countries to do further research, especially with children wearing masks, not a single randomized controlled trial has shown masks to work in the ensuing months, yet the policy was never changed, just as with asymptomatic spread and vaccine side effects.
The advisory panel shockingly concluded that the benefits of receiving a shot still "clearly outweigh" the risks. However, we already know that unvaccinated children are still less at risk than vaccinated young adults and 100 times less at risk than vaccinated 75+-year-olds! And that doesn't account for the fact that the CDC's own data show that 45% of the small number of hospitalizations blamed on COVID were likely incidental and really driven by other ailments. Plus, as of March, over 40% of those ages 4-49 were already infected. Not only does that fact make vaccination 100% risk and zero benefit, there are several studies that show those already previously infected have more common and severe reactions to the vaccine.