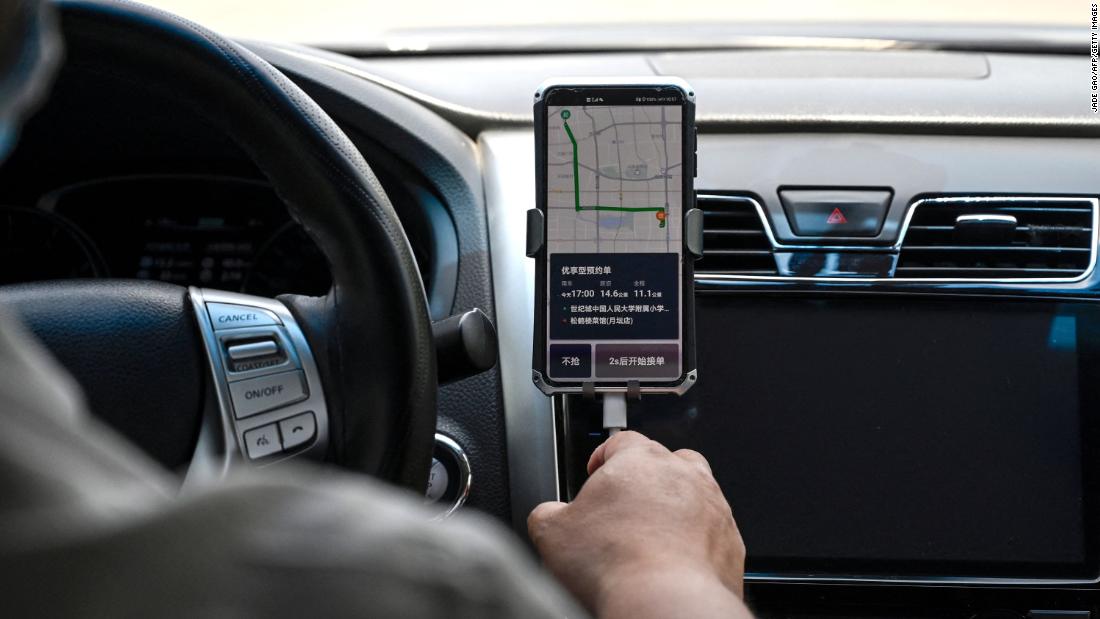 Updated 5:10 PM ET, Wed July 7, 2021
CNN Business' Laura He and Paul R. La Monica contributed to this report
Read full article at CNBC
DW News 08 July, 2021 - 03:00am
Yahoo Tech 08 July, 2021 - 03:00am
Authorities on Tuesday issued a sweeping warning to the nation's biggest companies, vowing to tighten oversight of data security and overseas listings just days after Didi Global Inc.'s contentious decision to go public in the U.S. That has put further selling pressure on China's biggest technology names including Tencent Holdings Ltd., Alibaba Group Holding Ltd., JD.Com Inc., Baidu Inc. and Meituan.
"The selling will continue in the third quarter," said Paul Pong, managing director at Pegasus Fund Managers Ltd. He says he sold two thirds of his technology stock holdings, including in Tencent and Alibaba, in May. "The measures from authorities will keep coming."
The losses have come from 10 firms including three U.S. listed names. Didi's ADRs fell 20% stateside on Tuesday, erasing about $15 billion of its market value.
The Hang Seng Tech Index, whose members include many of China's biggest tech companies, fell as much as 1.9% before paring losses to 0.6% Wednesday, marking its sixth consecutive day of declines. Tencent slid 1.9%, among the biggest decliner on the Hang Seng Index. Alibaba dropped 1.7%, while Meituan fell 1.3%.
China's sweeping warning Tuesday followed the opening of a security review by the nation's internet regulator last week into Didi and a demand for app stores to remove it. The move stunned investors and industry executives and has hammered the Hong Kong shares of peers such as Tencent -- one of Didi's largest backers.
Investors worry that the latest security-based probes have opened a new front in President Xi Jinping's broader campaign against China's internet giants that began in November with the collapse of Ant Group Co.'s mega IPO and subsequent antitrust investigations into Alibaba and Meituan. Over the weekend, China moved against two other companies that also recently listed in New York -- Full Truck Alliance Co. and Kanzhun Ltd.
Investors are likely to take "a sell first, talk later approach" to limit policy risks in their portfolio, said Justin Tang, the head of Asian research at United First Partners in Singapore. Stock prices are likely to be driven by near-term sentiment swings as opposed to company fundamentals, Jian Shi Cortesi, a Zurich-based fund manager at GAM Investment Management, wrote in an email.
To be sure, valuations may start to look attractive. Tencent, Alibaba and Baidu Inc. -- among the earliest Chinese tech companies to enter public markets and the biggest, trade at an average of 22 times forecasted earnings over the next 12 months. That compares with the 10-year average of 26 times, according to data compiled by Bloomberg.
"In case the market sentiment goes into extreme pessimism and we see the Hang Seng Tech Index down 20% from here, it could be a rare opportunity to buy some fast-growing Chinese internet companies at extremely attractive prices," GAM's Jian Shi said.
The Hang Seng Tech Index is down 31% from its February high. Investors in mainland China, who accounted for about a third of turnover in Tencent shares this year, turned net sellers of the stock in June.
"While the long-term future of Chinese tech remains, it will be caveat emptor for investors in the near term," said United First's Tang.
More stories like this are available on bloomberg.com
Subscribe now to stay ahead with the most trusted business news source.
(Bloomberg) -- China's move to rein in two of the most powerful corporate trends of the past decade -- the rise of data-hungry tech titans and the flood of Chinese listings in the U.S. -- is rippling through markets as investors brace for a new era of tighter oversight from Beijing.A gauge of Chinese technology stocks traded in Hong Kong fell as much as 1.9% on Wednesday to approach its lowest level since November. The index has slumped more than 30% since its February high, while a measure of C
Alibaba Group (BABA) is the world's largest e-commerce company. It is based in China with a growing presence in several other countries. Overall, the company has a similar business model to Amazon, as its core e-commerce business is complemented by cloud computing, digital media and entertainment, logistics, and other innovative tech businesses. The company is growing rapidly thanks to its numerous competitive advantages. Its large consumer and seller networks combine to form a virtuous cycle th
Remote jobs have largely been reserved for wealthy, well-educated workers. The vast majority of remote jobs are still held by college-educated workers, but a growing number of people without degrees are now working remotely. In May, nearly 4% of all US jobs postings were for remote roles that did not require college degrees, up from 0.6% a year ago, according to LinkedIn data provided to Quartz.
Emergent BioSolutions shareholders have brought a wave of lawsuits against the company related to its work on the Johnson & Johnson vaccine at its facility in the Bayview neighborhood of Baltimore.
The company said it was partnering with 50 cryptocurrency platforms to make it easier for customers to convert and spend digital currencies at 70 million merchants worldwide. The move is in line with Visa's broader acceptance of digital currencies. In March, the company announced it will allow the use of the USD Coin to settle transactions on its payment network.
T-Mobile holds an edge in 5G wireless spectrum but will its market share gains vs. AT&T and Verizon continue? Here is what fundamental and technical analysis says about buying TMUS stock.
The announcement came Wednesday as Mercy Springfield contends with a surge of COVID-19 cases.
The assassination of Haitian President Jovenel Moïse has drawn shock and condemnation from leaders around the world, along with calls for calm and unity in Haiti. Moïse was killed in an attack on his private residence early Wednesday, according to Haiti's interim prime minister. First lady Martine Moïse was shot in the attack and is hospitalized.
Shares of Apple Inc. posted their first record close since January and wrapped up their seventh-straight trading day of gains Wednesday.
Seven innings, five pitchers, no hits, no no-hitter.
Stellantis will discuss its strategy for EVs Thursday in more detail, with the global EV market poised to boom.
Things ended badly for the 2020 Eagles. That much is clear after the club finished 4-11-1, fired head coach Doug Pederson, and traded away quarterback Carson Wentz to the Colts. Pederson recently made it clear in a radio appearance that he would like to coach again. But in a separate interview, he detailed what he [more]
While bullish on ether, Goldman denied cryptos' superiority to gold when it came to taking the top spot among safe-haven assets.
(Bloomberg) -- Daimler AG and Jaguar Land Rover became the latest carmakers to warn sales will be further crimped by the global semiconductor shortage, with the latter flagging deliveries in the second quarter will be 50% worse than initially thought.Shares in the British luxury carmaker's Indian parent Tata Motors Ltd. slid 8.4% Tuesday in Mumbai, their biggest drop in almost three months, while Daimler, owner of Mercedes-Benz, fell 4% in Frankfurt, the biggest loss since October. Jaguar Land R
For the third day in a row, Carnival Corp. (NYSE: CCL) stock is sinking -- down 3% as of 1 p.m. EDT. Consider: As my fellow Fool Travis Hoium explained Tuesday, investors are upset with Carnival's decision to buy back $2 billion worth of its 11.5% senior secured notes due 2023. Now, on the one hand, that move will cut into the $9.3 billion in cash Carnival had on hand to carry it through the rest of the pandemic.
The excess in financial markets will have to unwind in a drastic manner, warns one veteran economist.
The most surprising stock of 2021 is probably AMC Entertainment Holdings (NYSE: AMC), the world's largest movie theater chain. Any objective observer would view the company as being in very dire straits; after all, AMC is saddled with billions in debt, reeling from the global pandemic, and facing a highly uncertain recovery amid the streaming revolution and compressed theatrical windows. Retail investors apparently see the stock as a reopening play and a short squeeze candidate, while also also betting their online community will keep buying and holding the stock.
Shares in so-called meme stocks with a following among retail investors lost ground on Wednesday, with AMC Entertainment shares down 8.1%, on track for their fourth straight day of declines, and GameStop Corp falling 4.9%. AMC, which fell almost 12% in the previous three sessions, hit a record high of $72.62 in early June as members of social media platforms including Twitter and Reddit's WallStreetBets urged each other to buy the stock. The cinema operator, which on Tuesday scrapped a shareholder approval request for an increase in the number of shares outstanding, was trading at $45.91 after breaching its 30-day moving average.
Bloomberg Technology 08 July, 2021 - 03:00am
Bloomberg Markets and Finance 08 July, 2021 - 03:00am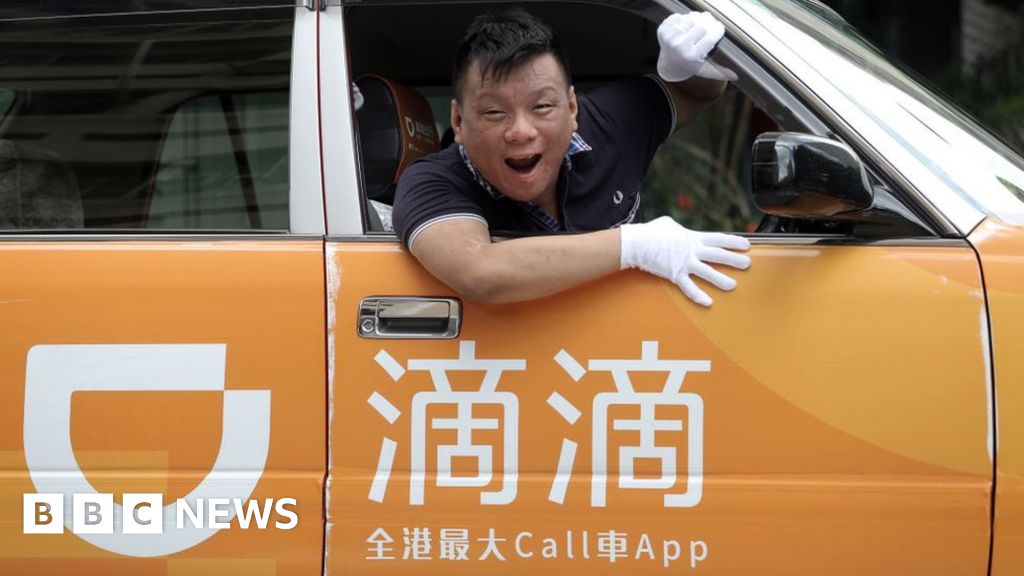 BBC News 07 July, 2021 - 11:18pm
The two lawsuits come a week after Didi's New York Stock Exchange debut.
The company's US market value has fallen by more than 20% since a Chinese regulator told online stores to pull the app.
Beijing's cybersecurity watchdog says the app illegally collected users' personal data.
The lawsuits, which were filed in federal court in New York and Los Angeles on Tuesday, say Didi failed to disclose ongoing talks it was having with Chinese authorities about its compliance with cybersecurity laws and regulations.
The complaints named Didi's chief Executive officer Will Wei Cheng and several other executives and directors. The lead underwriters for the company's share sale - Goldman Sachs, Morgan Stanley and JPMorgan Chase - were also named as defendants.
China's Cyberspace Administration of China (CAC) announced on 2 July that it had begun to investigate Didi which had launched its US IPO days earlier.
Two days later it ordered smartphone app stores to remove the company's app from their platforms.
Didi has said it will "strive to rectify any problems", in a response on Monday.
The firm, which saw its market value fall by around $15bn (£10.9bn) on Tuesday alone, had the second-biggest ever US initial public offering (IPO) for a Chinese company, as it raised $4.4bn.
According to Bloomberg, which cited people familiar with the matter, Chinese regulators asked Didi to delay its share sale due to cybersecurity concerns as long as three months ago.
In Didi's prospectus, which was made available ahead of the IPO, the firm warned potential investors that their ability to protect their "rights through US courts may be limited, because we are incorporated under Cayman Islands law."
The document also mentioned some of the regulatory risks to its operations, but gave no indication that the CAC would start investigating the firm and ban it from accepting new users.
Founded in 2012, Didi is particularly popular in China's cities. On average, more than 20 million rides are arranged in the country through the app every day.
Didi, Goldman, Morgan Stanley and JPMorgan did not immediately respond to a request for comment from the BBC.
Also this week, Beijing said it would step up supervision of Chinese firms listed off-shore.
It set out new guidelines saying that watchdogs must improve cross-border co-operation over audits, and update rules "on data security, cross-border data flow and other confidential information management."
Shares in Chinese parent companies listed in the US such as truck-hailing firm Full Truck Alliance (FTA) and job-seeking platform, Kanzhun, tumbled after the announcement.
The update follows regulatory crackdowns by China on a number of tech firms, from Alibaba to food delivery service Meituan.
On Monday, the CAC also said that it plans to investigate FTA. Like Didi, FTA recently made its debut on the New York Stock Exchange, raising $1.6bn (£1.1bn).
Two other suspects are arrested following the killing of President Jovenel Moïse on Wednesday.
15 sayings from around the world