When is ETH London hard fork?
Ethereum's long-awaited London hard fork is likely to launch on Aug. 4 between 13:00 UTC (9 a.m. ET) and 17:00 UTC, with block 12,965,000. Many Ethereum enthusiasts are excited for the delayed release, while some are watching on with "cautious optimism." Yahoo FinanceEthereum's London Hard Fork Expected to Launch on Aug. 4
The BTC and ETH options market is still in its infancy, but both retail and institutional demand for cryptocurrencies is already here.
As the economy attempts to roar into high gear from a standing start, the world of cryptocurrency has taken to the main stage. It has cemented itself as a recognized asset class by major asset managers, investment banks and hedge funds. As the speed of mainstream adoption continues to take the financial world by storm, it is also paving the way for investors to explore a new frontier — crypto options.
Related: Here's how traders use call options to increase their Bitcoin holdings
Options are financial contracts that allow investors to buy or sell the underlying asset, at a set price, at a future date. This allows investors to take directional bets on the price movement of an asset. Investors that expect the asset to appreciate in value can purchase call options from which they will profit if the market price of the asset exceeds the strike price. Contrarily, if they believe the asset will depreciate in value, they can purchase put options, which will bring in profit when the market price of the asset falls below the strike price.
When these conditions are met, investors can choose to exercise their option, requiring the issuer to buy or sell the underlying asset from or to the investor at the strike price. Or, they can simply trade their options to others to realize a profit.
There are several features inherent to options that make them more palatable to investors, especially in a volatile market. With options, investors are able to gain exposure to larger positions at a fraction of the cost. For example, consider buying 100 shares of a stock at $50. In order to be in this position, an investor would need to have $5,000 in capital. With options, however, the cost can be significantly reduced. The same investor can gain the same exposure to a stock or cryptocurrency by buying an option for a fraction of the cost, say with a $150 premium.
Options are a powerful tool in empowering investors to capitalize on the volatility of the markets and enable investors to participate in the markets while freeing up capital, allowing them to diversify their strategy and take on a larger number of positions.
Options also allow investors to gain exposure to the market volatility. Since the price of an option is directly correlated to the market volatility, options tend to get more expensive in a volatile market. Thus, an investor holding a long position in an options contract stands to gain from the market volatility too.
The biggest use case for options, however, is their usage as risk management products. Investors can buy put options (or bet against the market) in order to hedge their portfolio when they are uncertain about market upside. This is like buying insurance on your portfolio in order to protect it from market volatility or down-moves.
Related: 10 tips to keep your crypto portfolio profitable during a crisis
As institutional interest continues to grow for the cryptocurrency markets, so has institutional appetite for crypto options. Strategic investors have found refuge in the idea that options allow them to capitalize on the volatility of crypto markets to capture high profits while at the same time keeping them away from higher-risk investments. The volatile nature of crypto markets creates an urgent need for investors to be able to diversify their strategies and hedge their positions while still getting exposure to the upside.
Options markets have given investors a chance to play the field, invest strategically and study the market. Even during what some are calling a bear market, this has kept activity high.
Related: The remaining steps to mainstream institutional investment
The power that options offer for individuals is being realized by an increasing number of retail investors too, even in the midst of global economic uncertainty. According to Trade Alert, 2020 was a record year for the options market in terms of volume traded, with 7.47 billion contracts traded. This trend continued with conviction into early 2021.
Surprisingly, most of the increase in volume was contributed by retail investors. An article by Barron's highlighted that options brokers such as Schwab have seen a 116% increase in options being traded. It is estimated that 60% of all options being traded are from retail investors, evidenced by the position size being less than 10 contracts. In fact, the number of single contract trades has doubled in the same time period.
Related: Discovering financial literacy: Crypto leads retail investment charge
As we progress through 2021, major names such as Goldman Sachs have also announced expanding their crypto presence by offering options trading in Ether (ETH) after seeing huge institutional demand. These products will also apply to their retail customers and are sure to reduce some of the leverage in the system, creating an easy onramp for investors.
Today, centralized exchanges are better equipped to handle retail demand for options. They don't suffer from network congestion experienced on Ethereum, leading to instant execution of trades with lower fees.
That doesn't rule out the innovations that come with the accelerated rate of decentralized finance. DeFi has disrupted many traditional financial industries, and it is looking to make options more readily available. Decentralized exchanges will play a key role, in the future, in connecting retail investors to options as its ecosystem continues to evolve.
With the economic impact of the global pandemic expected to last until 2025, cryptocurrency markets will, without a doubt, remain volatile. DeFi applications and centralized exchanges are diligently working towards bringing more and more cryptocurrencies to the options market and evolving to simplify complicated trading strategies for investors.
Read full article at Cointelegraph
Fortune 10 July, 2021 - 09:03am
The Daily Hodl 09 July, 2021 - 01:45pm
Cryptocurrency trader and influencer Tyler Swope says Ethereum stands to appreciate by a greater magnitude than Bitcoin once BTC enters another bullish phase.
Swope says that as Ethereum's dominance grows and the ratio between the price of Ethereum versus the price of Bitcoin continues to narrow, he expects the second-largest cryptocurrency by market cap to rally more intensely than its rival.
The YouTuber says that Ethereum's resilience is one of the factors working in its favor, which became evident after the China mining ban.
Swope says that the planned Ethereum protocol upgrades, such as the London hard fork, are also working in Ethereum's favor. The hard fork will prepare the cryptocurrency for a change from a proof-of-work to a proof-of-stake consensus mechanism.
Other factors that help Ethereum include the change in Ethereum's fee market mechanism via the Ethereum Improvement Proposal (EIP) 1559 update, and the scalability upgrades, according to Swope.
Cryptocurrency news and analysis, covering Bitcoin, Ethereum, Ripple, XRP, altcoins and blockchain technology
COPYRIGHT © 2017-2021 THE DAILY HODL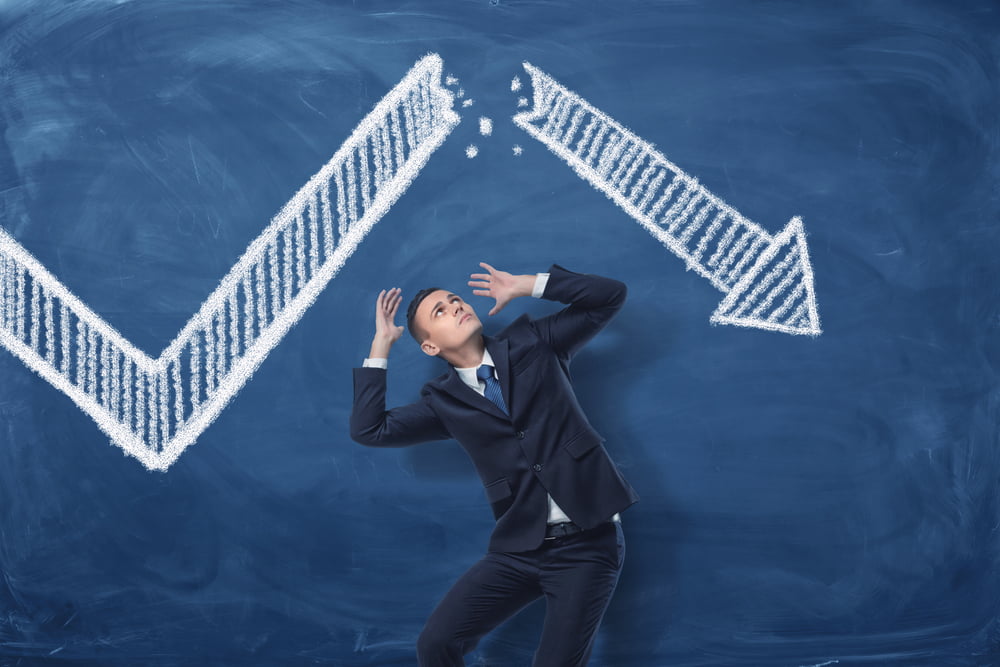 NewsBTC 09 July, 2021 - 12:28am
There was no major recovery in ethereum above the $2,300 level. ETH remained in a bearish zone and it broke the main $2,200 support zone to move further into a bearish zone, similar to bitcoin.
The price even declined below the $2,150 support and it settled below the 100 hourly simple moving average. There was a spike below $2,100 and the price tested $2,050. A low is formed near $2,049 and the price is now correcting losses.
It climbed above the $2,100 resistance. There was a break above the 23.6% Fib retracement level of the recent decline from the $2,406 swing high to $2,049 low. It is now testing a connecting bearish trend line with resistance near $2,150 on the hourly chart of ETH/USD.
If Ethereum stays above the $2,050 support, it could correct higher in the near term. An initial resistance is near the $2,150 level.
The first key resistance could be $2,180. The next major resistance is near the $2,200 level and the 100 hourly simple moving average. There is also a major bearish trend line forming with resistance near $2,200 on the same chart. Any more gains could lead the price towards the $2,300 level in the near term.
Hourly MACD – The MACD for ETH/USD is now gaining pace in the bullish zone.
Hourly RSI – The RSI for ETH/USD is currently near the 50 level.
Aayush is a Senior Forex, Cryptocurrencies and Financial Market Strategist with a background in IT and financial markets. He specialises in market strategies and technical analysis, and has spent over a DECADE as a financial markets contributor and observer. He possesses strong technical analytical skills and is well known for his entertaining and informative analysis of the currency, commodities, Bitcoin and Ethereum markets.
NewsBTC is a cryptocurrency news service that covers bitcoin news today, technical analysis & forecasts for bitcoin price and other altcoins. Here at NewsBTC, we are dedicated to enlightening everyone about bitcoin and other cryptocurrencies.
We cover BTC news related to bitcoin exchanges, bitcoin mining and price forecasts for various cryptocurrencies.
© 2020 NewsBTC. All Rights Reserved.
© 2020 NewsBTC. All Rights Reserved.