When is the MLB trade deadline?
The 2021 Trade Deadline is coming up on July 30. As it approaches, MLB.com gathered its beat reporters to explain what every team is going to be doing over the next two weeks. Here's a breakdown of all 30 teams' Trade Deadline strategies -- whether they're buyers, sellers, both or still undecided. MLB.comHere's who will buy, sell at Trade Deadline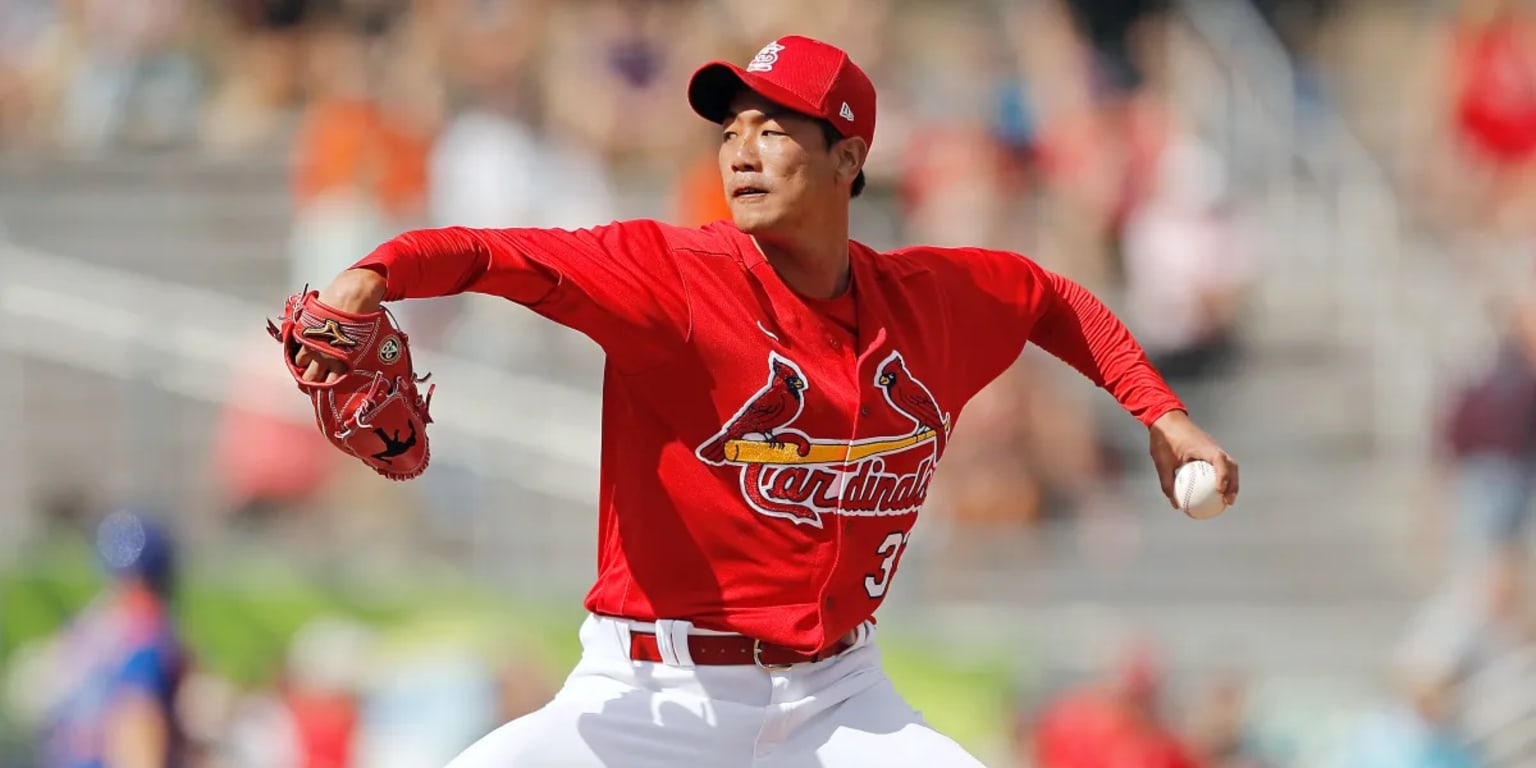 Cubs Odds: +100
Cardinals Odds: -120
Over/Under: 8.5
Time: 7:15 p.m. ET
TV: MLB Network
Odds as of Thursday at 11 a.m. ET and via DraftKings.
The Cardinals are guaranteed at least a series split with the Cubs after a 3-2 win on Wednesday night. Their victory was only the team's fourth in 11 games against Chicago this season.
However, the season series could look much different when it's all said and done in September. After all, the Cubs are rumored to be sellers at the trade deadline. If indeed Chicago makes a deal, then that move would influence the quality of the team it puts on the field in the later months of the season.
Kris Bryant is one of the names being bandied about among Cubs trade rumors, but he's currently nursing a hamstring injury. As a result, he was held out of yesterday's game. Moreover, Bryant wasn't even used as a pinch hitter in a game that went into extra innings. The Cardinals ended up walking it off on a Yadier Molina ground-rule double to right field.
If you're like me, then you already know that walk-off wins tend to carry momentum into the next game. Below, I'll dive a bit deeper into that topic and also take you inside the pitching matchup in Thursday's game.
Chicago will send third-year pitcher Adbert Alzolay to the mound in the series finale against St. Louis. The Cubs' right-hander is 4-9 with a 4.59 ERA and a 1.11 WHIP. The first thing that jumps out immediately when you look at those numbers is Alzolay's relatively high ERA in contrast to his very low WHIP.
That discrepancy suggests that he has a penchant for allowing runs in quick succession. In other words, Alzolay seems to coast at times — but he's also prone to imploding for at least one inning.
I suspected that he's usually guilty of serving up a two or three-run home run to opposing hitters. After doing some checking, I found that this claim does have some merit. Alzolay has a 1.97 HR/FB ratio and a 23.7% HR/FB rate. Hitters consistently make good contact against Alzolay, as evidenced by their 11.1% barrel rate.
Further, Alzolay's numbers signal looming regression given his 4.81 xERA and 5.01 FIP. His FIP is almost one half-run higher than his ERA. You might think that is at least somewhat related to pitching the majority of his games at Wrigley Field. Yet, Alzolay reports a 5.22 FIP on the road and a 1.91 HR/9 ratio.
Thus, home runs have clearly been a bugaboo for him no matter which ballpark he's pitching in. Granted, there are certainly some things to like about Alzolay, but he isn't consistent enough to inspire bettors' confidence.
If consistency is what you're looking for, then the Cardinals' Kwang-Hyun Kim is your man. He may only be 5-5 on the season, but he boasts a 1.23 WHIP and has won each of his last four decisions.
In fact, Kim has only allowed one run in 24 innings during that stretch, and he has conceded zero runs in his last 19 innings of work. During that span, his ERA has dropped by almost a full run to 2.87.
Like Alzolay, Kim could also face some regression, but his 3.80 xERA and 3.78 FIP would still rank him above his counterpart on Thursday. But, statistical regression aside, one thing we know with relative certainty is that Kim is going to keep the ball in the park.
He's had a 0.69 HR/FB ratio in each of his two seasons in the majors. Opposing hitters have a difficult time squaring him up, as evidenced by their 5.9% barrel rate this season and an average launch angle of less than 10 degrees.
Kim's fastball speed is modest, topping out around 89.2 mph, but he does a tremendous job adding and subtracting his pitches. In other words, his four-pitch arsenal of a four-seamer (42.7%), slider (35.3%), changeup (10.9%), and curveball (10.2%) offers quite a bit of variety at speeds ranging from 70 to 89 mph. Even more impressively, three of his four pitches have an above-average run value, and his curveball is only slightly below average (-1.1), per FanGraphs.
Kim recently faced the Cubs a few weeks ago and scattered five hits in six innings en route to a 6-0 shutout. Normally, I'd be a bit concerned about facing the same team twice in during a relatively small timeframe — but Kim's case is an exception.
In his most recent start, he faced the NL West-leading Giants for the second time in 12 days and didn't allow a single run in 13 innings of work. Suffice it to say that Kim is on quite a roll at the moment.
The Cubs are dropping further and further out of the playoff race and must make the best decisions for the franchise moving forward. That may include trading Bryant and perhaps some other pieces in order to bring back a haul for the future. Arguably that's why Chicago kept Bryant out of the lineup on Wednesday, and he could be out again today.
Moreover, I'm also not interested in running headfirst into a Cardinals' buzzsaw by opposing Kim on the mound. This isn't the time to play hero ball by stepping in front of his money train.
I also think St. Louis will be buoyed by yesterday's walk-off win. This season, teams coming off a walk-off win are 80-60 for 13.04 units, per KillerSports.com. Historically, when the Cardinals are at home, they've gone 66-38 for 16.54 units following a walk-off win.
Both of those trends are active today, and I like my chances even more with Kim getting the start.
Pick: Cardinals ML -120
Read full article at MLB.com
Yahoo Sports 22 July, 2021 - 07:11pm
Dan Wetzel, Pat Forde, Pete Thamel
Andy Behrens, Dalton Del Don, Matt Harmon, Liz Loza, Scott Pianowski
You Pod to Win the Game
By the end of Wednesday's extra-inning loss to the Cardinals, only one player went unused on the Cubs bench, and it was the biggest name on the team: Kris Bryant.
At the very least, it brought into question whether he'd be back in the lineup Thursday as originally planned.
And that might be the least of the questions with barely a week to go until the trade deadline.
Bryant and backup catcher Robinson Chirinos were the only position players left on the Cubs bench in the 10th inning of a 2-2 game. With Jason Heyward due up and the go-ahead run on second base, St. Louis brought in lefty reliever T.J. McFarland.
Manager David Ross countered with Chirinos to pinch hit.
"He wasn't available," said Ross postgame of Bryant, not offering any further details.
Bryant was out of Wednesday's lineup after leaving Tuesday's game early with right hamstring fatigue. Ross described him as having "heavy legs," Tuesday night. He was expected to be available off the bench while possibly returning to the lineup Thursday.
The reality that can't be dismissed is the deadline coming up could influence how hard you push Bryant, one of the Cubs' top trade chips.
Chirinos flew out to center field to end the top of the 10th and stayed in to play second base — for the first time in his career. Patrick Wisdom moved from third base to right field, his third career outfield appearance, and Yadi Molina's walk-off hit sailed over his head.
It's tempting to make the case the game wouldn't have reached extra innings if Bryant was available to play. The Cubs went 0-for-13 with runners in scoring position until Javy Báez' single moved automatic runner Anthony Rizzo to third in the 10th.
Even then, Rizzo made a baserunning gaffe, getting into a rundown that killed their chance to score in the 10th.
"As a group, we left some guys stranded early on that we should have got in," Ross said. "We shouldn't have been in that situation, to be honest with you."
As the New York Mets continue to hunt for deals with the 2021 MLB trade deadline approaching, Chicago Cubs star Kris Bryant remains a strong possibility.
Tuesday night was a heartbreaker for the Giants. Wednesday the ball bounced their way.
Some transfer portal news for a former Wisconsin wide receiver:
The crew of a sportfishing charter in British Columbia, Canada, has recorded the epic moment when a 9-foot sturgeon leaps clear of the water while a visibly weary angler clutches his fishing rod while watching in awe.
You need to get it in on this ultra-rare prancing horse.
Packers QB Aaron Rodgers reportedly declined a two-year contract extension that would have made him the highest-paid NFL player over Patrick Mahomes.
There isn't any real news on the Deshaun Watson trade front, but here four teams who would still be interested in the Houston Texans quarterback.
Just to get it out of the way for anyone playing the same drinking game Lorde and Seth Meyers did on Wednesday's Late Night, the New Zealand singer's birth name is Ella Marija Lani Yelich-O'Connor. You try remembering that after an ungodly amount of tequila, Crown Royal, and whatever the hell Meyers sloshed together with Four Loko, Red Bull, iced coffee, and some floating espresso beans. (Meyers claimed the thing was inspired by Lorde's song "Solar Power.") He could have gone with "Stoned At The
The transaction with Grupo Werthein will allow AT&T (T) to sharpen its focus on investing in connectivity for customers.
The Giants flipped the script on the Dodgers and came away with their own thrilling come-from-behind victory.
New recruiting service On3 Sports ranks 2021 Oklahoma Sooners signee Caleb Williams as the No. 1 prospect, they see Clayton Smith higher than 247Sports composite ranking as well.
Kenley Jansen gave up three runs in the ninth inning as the San Francisco Giants rallied to beat Dodgers 4-2 on Wednesday at Dodger Stadium.
The Seattle Kraken expansion roster is taking shape hours before the expansion draft.
Miami Marlins infielder Eddy Alvarez and four-time Olympic women's basketball gold medalist Sue Bird will be the U.S. flag bearers for the opening ceremonies of the Tokyo Games. The 31-year-old Alvarez won a silver medal in speedskating at the 2014 Sochi Olympics. Alvarez becomes the first baseball player to carry the flag for the U.S. The sport returned to the Olympics at the request of Japan after being absent from the previous two Summer Games.
CHICAGO — Rick Klein's obsession began when he was a teen. He came across an overlooked videocassette in his family's Cicero, Illinois home, stuck it into the VCR and found a 1983 episode of "The Bozo Show" in which he and his brother were in the audience. But it wasn't just the antics of the famous Chicago entertainer that enchanted him — it was the homespun production values, the clothes and ...
The Nationals slugger has been sidelined since July 3 with a hamstring injury.
CHICAGO — "Ted Lasso" co-creator Brendan Hunt calls himself a soccer missionary. It's a sport the Chicago native had little knowledge of — or interest in — before moving to Amsterdam in the late 1990s to join the Boom Chicago sketch comedy troupe. Jason Sudeikis, another expat from the Chicago comedy scene, would join him at Boom Chicago not long after, and between shows the two would convene ...
The United States flag bearers for the Opening Ceremony of the Tokyo Olympics have been chosen and Chicago has some representation in the picks.
WGN-TV 22 July, 2021 - 10:55am
ST LOUIS, MO – JULY 21: Yadier Molina #4 of the St. Louis Cardinals celebrates after hitting a walk-off single against the Chicago Cubs in the tenth inning at Busch Stadium on July 21, 2021 in St Louis, Missouri. (Photo by Dilip Vishwanat/Getty Images)
ST. LOUIS – For a second-straight game, it looked like the Cubs had saved their best for late. Instead, it ended up being second-to-last.
While the club was able to make up a deficit in the ninth inning against the Cardinals Wednesday at Busch Stadium, just as they did on Tuesday, they couldn't get the ending right.
After tying the game in the ninth, a base running error kept them from scoring in the tenth, and St. Loius took advantage. Yadier Molina's double to right off Craig Kimbrel plated the winning run for the Cardinals in a 3-2 victory.
Gone was the shot for the Cubs to get a second-straight victory, and instead the team looks to split the series at Busch Stadium Thursday night.
Starting pitchers ruled the day for both teams, with the Cubs only getting one run off Adam Wainwright in the third inning. Kyle Hendricks held the Cardinals down till the seventh, but he allowed an RBI double to Harrison Bader before leaving the game in favor of Andrew Chafin.
Inheriting a runner at second, Dylan Carlson doubled to bring home a run that was charged to Hendricks as St. Louis took a 2-0 lead.
Tie ballgame!#CubTogether pic.twitter.com/gkigHkfSB4
As the had on Tuesday, when they erased a 6-1 deficit in the ninth inning with six-run frame, the Cubs tied the game again as Eric Sogard's double with two outs plated Nico Hoerner to tie it at two.
After Kimbrel pitched a scoreless ninth, Javier Baez started the tenth with a single that moved Anthony Rizzo to third. But the first baseman had a forgettable moment when Ian Happ grounded into what looked like an RBI double play to shortstop Edmundo Sosa. Instead of coming straight home, he hesitated and was caught in a rundown and eventually tagged out.
After Patrick Wisdom was intentionally walked, Robinson Chirinos flew out to end the inning.
Kimbrel allowed a walk then struck out Tyler O'Neill, but would surrender the walk-off hit to Molina bringing in Paul Goldschmidt for the winning run, as another late win wasn't in the cards.
Copyright 2021 Nexstar Media Inc. All rights reserved. This material may not be published, broadcast, rewritten, or redistributed.
MICHIGAN CENTER, Mich. (WLNS)-- Country music star Luke Combs paid for the funerals of the three men who died after exposure to carbon monoxide while attending Faster Horses Music Festival in Michigan last weekend.
A representative for Combs confirmed the news but said the singer will not make any further comments.
The Republicans' House leader, Kevin McCarthy, called the committee a "sham process" and suggested that GOP lawmakers who take part could face consequences. McCarthy said Pelosi's rejection of two of the Republicans he had attempted to appoint was an "egregious abuse of power."
By removing barriers to care, like lack of access to a doctor willing to prescribe birth control, House Bill 0135 increases access to hormonal contraception.