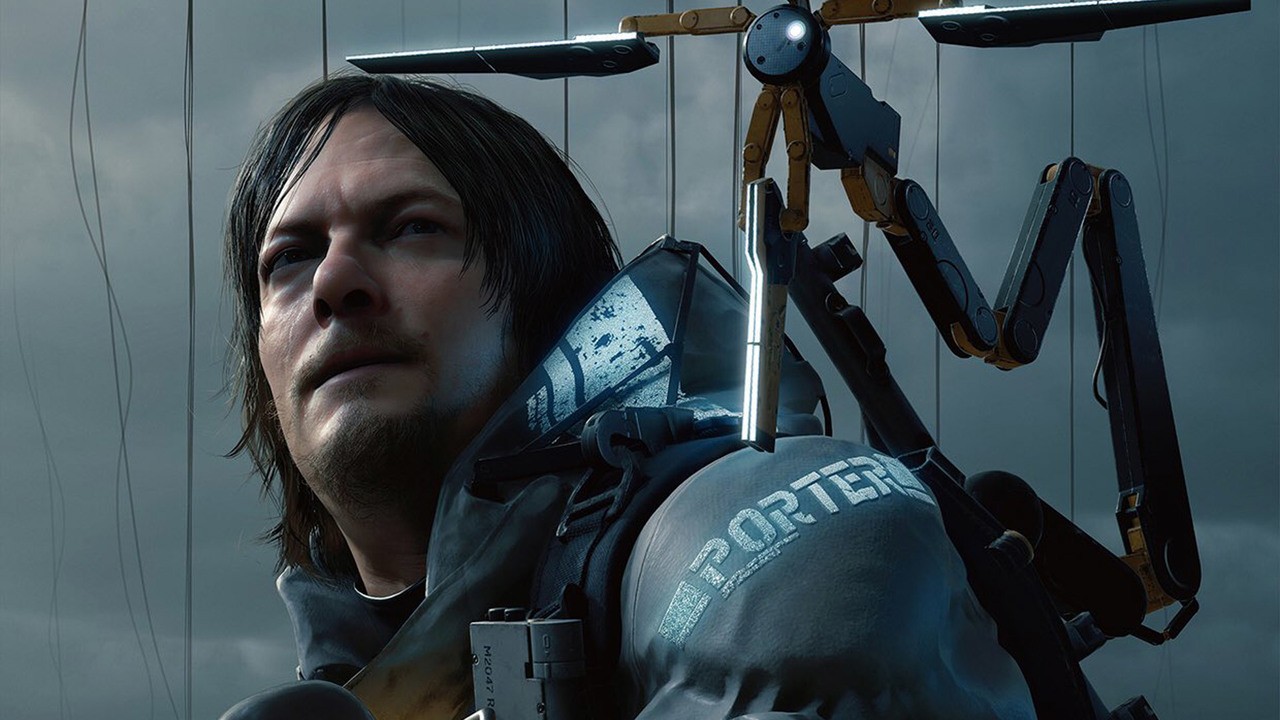 Push Square 09 July, 2021 - 09:12am
Death Stranding Director's Cut will launch for PlayStation 5 on 24th September 2021, bringing with it the base game alongside new story missions, mobility options, and weapons. Check out the pre-order trailer above to see all of it in action. There are even some mini-games, including a racing circuit.
The latest slice of footage doesn't really touch on the more Metal Gear Solid-esque moments and sequences, so maybe they're being kept under wraps for now. Nevertheless, are you up for another playthrough of Death Stranding? Share your thoughts in the comments below.
About Liam Croft
Liam grew up with a PlayStation controller in his hands and a love affair for Metal Gear Solid. Nowadays, he can be found playing the latest and greatest PS5 games as well as supporting Derby County. That last detail is his downfall.
Comments (36)
did not expect that race mode lol.
Very much looking forward to it. Can't wait to get stuck back in.
Will there be an upgrade path if you own it on PS4 Like Ghost of Tsushima?
Do they seriously expect us to buy every game again? This is really getting out of hand. Buying any game first time round seems like a mug's game now. I was about halfway through the PS4 version and looking forward to picking it up again on PS5, but now I just feel like an idiot for buying in the first time round.
@Fuzzymonkeyfunk We don't know yet. Pre-orders go live in 20 minutes, so I'll try and have updated info shortly.
Never bought the original, I'm looking forward to this one.
With upgrade path, yes. As a new buy, no
Might be worth grabbing the OG on a sale, as there might be a similar upgrade path
why is this not hitting ps4?
@Porco So you buy a PS5
I am definitely buying this again.
I just finished playing Death Stranding for the first time. It was fine, story makes no sense to me but the deliveries were kinda fun.
I have zero idea how they can add more to it. I just felt like I'd had enough of it by the end.
@LiamCroft Hoping for an upgrade path, bought this a while back but never got round to playing it. Here's hoping!
Great for everyone that either loved the game on PS4 or want to get it on PS5.
If there's no upgrade path and it's $70, Sony can go f themselves.
Curious that this is the only game not to get a PS Blog write. Kinda of tells me they don't want their mods working over time on the comments.
If there is an DLC-update like GoT for people who own this game I might give it a try since I liked this game but if not I'll pass
It does look more fun than the original version, but I'm still a no go. Could be cool for the folks that liked the original though. Plus the same day as Lost Judgment? I'm definitely taking Lost Judgment!
@Nepp67 no I can't unless I Rob your ps5 to play it instead 🙄🙄
@Porco yeah I'm disappointed there is no PS4 version, guess when it comes to pc I'll play it on my gaming laptop instead
@Nepp67 that is too sleazy. even ghost of tsushima director's cut is getting a ps4 release. unless kojima is planning something radically different for the game and it cannot run on ps4, i cannot understand why this is. it's not like gamers (90% of them) will even be able to get their hands on a ps5 anyways so sony has more to lose than gain here when it comes to software sales.
@huyi yea. it is a poor judgement call by sony/kojima, particularly because many people won't have the ability to get a ps5 even if they want to. i very much doubt the director's cut cannot run on ps4.
Pre-Order is up. $50. It's not $70 but I still ain't buying it. Obviously if they didn't announce an upgrade option, I'm guessing there isn't one.
Wow this looks visually improved …like a lot.
It costs $10 according to the PS Blog to upgrade from the PS4 version.
The Blog says any PS4 version of DS entitles you to upgrade to the PS5 version for $10
Ok. I might do a $10 upgrade since there's new content. Whew.
This is like a No Man Sky level of update, wow. Probably totally game breaking stuff but looks incredible.
Never got around to buying this game. Guess I'll wait to buy the DC in my distant PS5 future.
Meh, looks as boring as ever to me. It's just not a game for me.
I hope everyone else enjoys it though. At least it's weird and unique, a fitting Kojima experience.
It looks absolutely incredible. I can't wait to jump back in and experience all the new content. I'm actually more excited for this than anything else I've got preordered now.
Wow, this is more content than I was expecting! Looks great!
@Old-Red - May I ask what you're referring to here? Because last I checked, most PS5 re-releases (e.g. FFVII, Nioh 2, Jedi: Fallen Order) offer a free upgrade for those who bought the PS4 version, and even in this case, it's only a small upgrade fee, not the price of a new game. The only cases I can think of where that happened was Devil May Cry 5 Special Edition, and Nioh, and even then, the former was released at a reduced price, and the latter bundled with it's sequel.
Watched the trailer and I will get this again. Slight issue its releasing in September.
A little crowded is all im saying lol
Woah that looks like a totally different game to the one I remember! The combat was ok but there weren't too many options in the way of weapons and melee combat was fairly rudimentary. For $10, or whatever this costs in the UK, I'll definitely be picking this up.
Hold on there, you need to login to post a comment...
Which shops have PS5 available for July 2021?
Title:
Publisher:
Developer:
Genre:
Release Date:
Where to buy:
Join 368,221 people following Push Square:
© 2021 Nlife Media, partner of ReedPop. Hosted by 44 Bytes.
Anime News Network 09 July, 2021 - 09:12am
Kojima Productions describes the game:
Kojima Productions developed the game using Guerilla Games' Decima Engine. The game is an action game and has open-world elements with "some degree of freedom." Kojima stated the game's name originates from the phenomenon of cetacean stranding, where dolphins and whales wash up on land and die. While other games offer elements analogous to "sticks" for gameplay, Death Stranding also offers "ropes" to tie and link players together.
The game won the Outstanding Achievement in Audio Design and Outstanding Technical Achievement awards at the 23rd annual D.I.C.E. Awards in February 2020.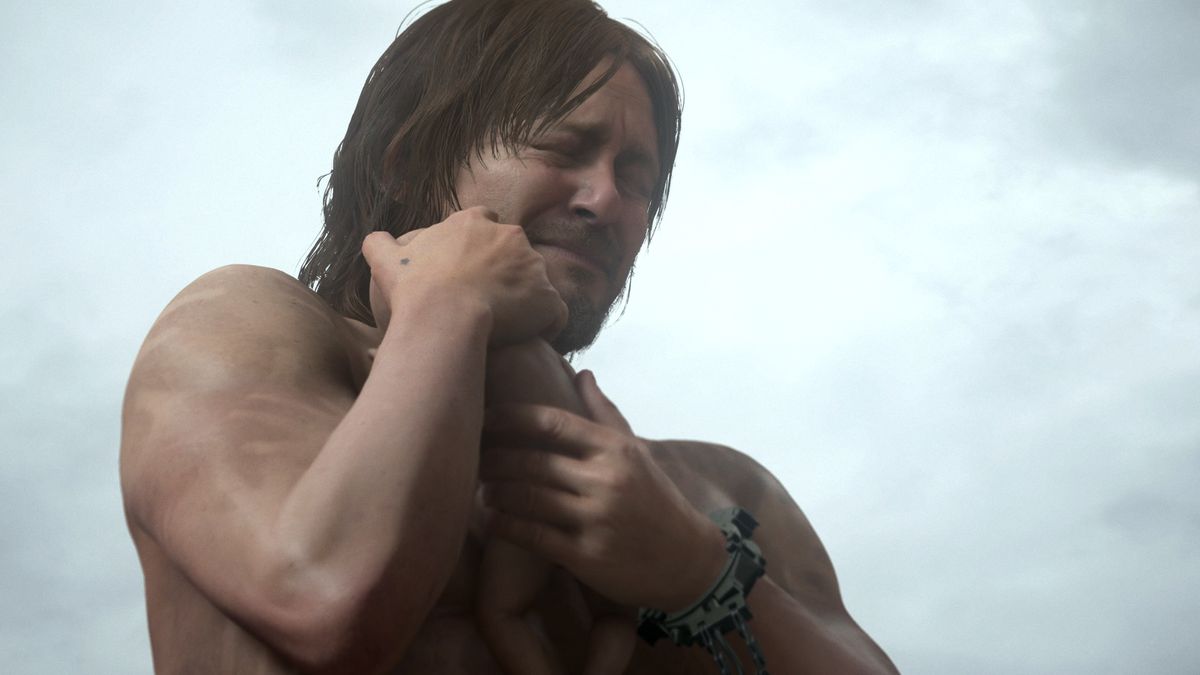 Gamesradar 09 July, 2021 - 05:17am
Kojima Productions outlines the cost of next-gen
In a recent video Q&A, Jay Boor, head of publishing at developer Kojima Productions, explained how the upgrade system will work. A question posed on Twitter asked whether the developer was "calling it a Director's Cut so they can sell it again at full price and not offer a free upgrade for people that bought the original cut on PS4," with user Apnomis saying that "if there was a small upgrade fee [...] I might consider it, but not paying full price again."
Boor explained that this was almost exactly how the path will work, stating that "if you purchased any Death Stranding digital version for PS4, you get the full Death Stranding Director's Cut Digital Deluxe edition for PS5 for only $10." If you haven't purchased the game yet because you've been waiting for its next-gen cut, you'll be able to get both the standard version, and the Digital Deluxe version with its handful of add-ons, via the PlayStation Store.
This isn't the first time that a next-gen version of a PS4 game has seen a slight increase in price. For example, if you want to upgrade Ghost of Tsushima on PS4 to the Ghost of Tsushima Director's Cut on PS5, that'll set you back around $30. Given that Sucker Punch is billing its new cut as a full expansion rather than a collection of new content, that should explain why it'll cost less to upgrade Death Stranding.
Death Stranding Director's Cut is currently due to launch on PS5 on September 24, but is available to pre-order right now via the PlayStation Store.
The best home projectors for gaming and movies on any budget
Best portable projector guide: enjoy bigger pictures on the go this year
Thank you for signing up to GamesRadar+. You will receive a verification email shortly.
There was a problem. Please refresh the page and try again.
GamesRadar+ is part of Future US Inc, an international media group and leading digital publisher. Visit our corporate site.
© Future US, Inc. 11 West 42nd Street, 15th Floor, New York, NY 10036.
Polygon 08 July, 2021 - 04:43pm
Sam Porter Bridges gets his gun on
Kojima Productions dropped a new trailer for the Death Stranding: Director's Cut during Sony's State of Play on July 8. The trailer offered a date for the Director's Cut — Sept. 24 — but also gave players a look at some major new additions.
Many of the Director's Cut improvements include combat. Sam will have access to better melee attacks and new pieces of equipment for both stunning and killing targets. Some locations will even offer a firing range where Sam can test his weapons. The trailer also promises new battles, and flying whale-like creature with tons of teeth.
But more important than combat, Sam Porter Bridges will get some additional tools to make him an even better delivery driver. The Cargo catapult can launch parcels through the sky for convenience. The Support Skeleton looks to ease some of the burden when Sam is carrying some heavy objects. And the Buddy Bot is a bipedal robot that can follow behind Sam, hauling its own set of packages. At one point, we even get to see Sam ride on the top rack of the Buddy Bot.
All of these additions should make some sense if you're familiar with Death Stranding, but this is a Hideo Kojima game, and it wouldn't be complete without some odd surprises. Sam will be able to build jump ramps for his motorcycle, making clearing gaps easier than ever before. And better still, players can seemingly build race tracks around the world, where they can then race ghosts of other players.
Death Stranding: Director's Cut will also feature new story missions when it launches on PlayStation 5 later this year.
IGN 08 July, 2021 - 04:38pm
In a follow-up video, Kojima Productions head of publishing Jay Boor also revealed more tidbits about the upcoming release. He confirmed a Performance mode that will run at 60fps and a Fidelity Mode that will support Ultra-Wide Displays in HDR. He also said that Death Stranding: Director's Cut's new content is being built "from the ground up," and that it's not simply being bolted on to the original experience.
Finally, Boor confirmed that all of the Half-Life and Cyberpunk 2077 content from the PC version will also be in the PS5 version, with new online features including online leaderboards. The original story continues below.
Those who have been pumped up about the recently announced Director's Cut for Death Stranding won't have to wait long to get their hands on it, as an announcement during today's PlayStation State of Play revealed that it's launching September 24 for PS5.
Combat's not the only bit of gameplay being improved, though, as there are additional delivery support options being added too like a cargo catapult to fling packages around, a support skeleton to help you stack better, and a hilarious-looking "buddy bot" with silly legs that can help you carry more things around, or even seemingly carry Sam himself.
There are also additions for the vehicular-minded, such as jump ramps to do cool motorcycle tricks on, and an entire racetrack called the Fragile Circuit that you can drive a shiny car around on.
Oh, and there are new story missions as well, teased by several enticing images including a graveyard and other ruined structures. Plus whatever was going on in the initial reveal trailer with the Metal Gear-referential box full of oranges.
Death Stranding has been a curious object since its launch in late 2019, with our own review praising its fascinating sci-fi world but finding its gameplay struggled to support that weight.