Jeff Bezos founded Blue Origin back in 2000.
Jeff Bezos, the richest person in the world, is set to join the astronaut club Tuesday on the first crewed launch by Blue Origin, another key moment in a big month for the fledgling space tourism industry.
The mission comes days after Virgin Galactic founder Richard Branson crossed the final frontier, narrowly besting the Amazon magnate in their battle of the billionaires.
Blue Origin's sights are, however, set higher: both literally in terms of the altitude to which its reusable New Shepard craft will ascend compared to Virgin's spaceplane, but also in its future ambitions.
Bezos founded Blue Origin back in 2000, with the goal of one day building floating space colonies with artificial gravity where millions of people will work and live.
Today, the company is developing a heavy-lift orbital rocket called New Glenn and also a Moon lander it is hoping to contract to NASA under the Artemis program.
"They've had 15 successful New Shepard uncrewed flights and we've been waiting years to see when they're going to start flying people," Laura Forczyk, founder of space consulting firm Astralytical, told AFP, calling it an "exciting time" for enthusiasts.
New Shepard will blast off at 8:00 am Central Time (1300 GMT) on July 20 from a remote facility in the west Texas desert called Launch Site One, some 25 miles (40 kilometers) north of the nearest town, Van Horn.
The event will be live streamed on BlueOrigin.com beginning an hour and a half before.
Joining Bezos on the fully autonomous flight will be barrier-breaking female aviator Wally Funk, who at 82 is set to be the oldest ever astronaut, Dutch teenager Oliver Daemen, the company's first paying customer, who will become the youngest astronaut.
Rounding out the four-member crew is Jeff Bezos' brother Mark, a financier who directs the Bezos Family Foundation and works as a volunteer firefighter.
The pair are best friends, and Jeff shared the moment he asked his younger sibling to join him in a viral video on Instagram last month.
Notably absent is the mysterious winner of a $28 million auction for a seat, who had "scheduling conflicts" and will take part in a future flight, and has asked to remain anonymous, the company said.
After lift-off, New Shepard will accelerate towards space at speeds exceeding Mach 3 using a liquid hydrogen/liquid oxygen engine with no carbon emissions.
The capsule soon separates from its booster, and the astronauts unbuckle and begin to experience weightlessness.
The crew will spend a few minutes beyond the Karman line -- the internationally recognized boundary between Earth's atmosphere and space, at 62 miles altitude (100 kilometers), as the spacecraft peaks at 65 miles high (106 kilometers).
They will be able to admire the curvature of the planet -- and the inky black of the rest of the universe -- from large windows that comprise a third of the cabin's surface area.
The booster returns autonomously to a landing pad just north of its launch site, while the capsule freefalls back to Earth before deploying three giant parachutes, and finally a thruster, to land gently in the west Texas desert.
Beyond the first flight, relatively little is known about Blue Origin's future tourism plans.
The company has a history of secrecy, its existence only becoming public knowledge three years after its creation. It then pursued a policy of "self-imposed silence" until 2015.
Unlike Virgin Galactic, Blue Origin hasn't officially started selling tickets -- Daemen won his spot through the auction process. The company wants two more flights this year, then "many more" in 2022, it told AFP.
Forczyk, the analyst, said it will all depend on the level of demand that is generated by these early flights, and how well the industry recovers from accidents "which there inevitably will be, because spaceflight is inherently risky."
Elon Musk's SpaceX will enter the fray in September with an all-civilian orbital expedition on its Crew Dragon, and is tying up with another company, Axiom, for visits to the International Space Station.
Beyond tourism, Blue Origin would like to supplant SpaceX as NASA's leading private sector partner, and sees New Shepard as "sort of the stepping stone and also the way to make money along the way for the greater ambition," said Forczyk.
Track Latest News Live on NDTV.com and get news updates from India and around the world.
Track Latest News Live on NDTV.com and get news updates from India and around the world. Follow our special coverage of Assembly Elections 2021 and get fastest results on ndtv.com/elections.
Read full article at NDTV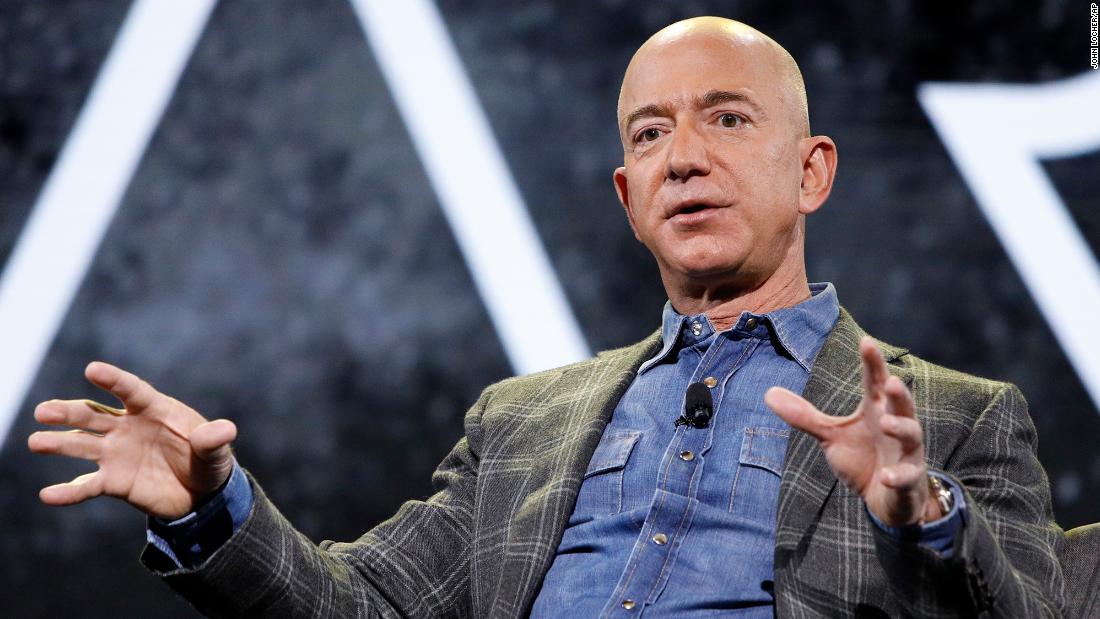 CNN 18 July, 2021 - 06:10am
Updated 8:59 AM ET, Sat July 17, 2021
Business Insider 18 July, 2021 - 12:00am
"No Rules Rules: Netflix and the Culture of Reinvention"
Get it now on Libro.fm using the button below.
Jeff Bezos, who founded the spaceflight company Blue Origin in 2000, is set to take its New Shepard rocket for a ride next week. He's taking three others with him: his brother Mark, an 82-year-old aviator named Wally Funk, and an 18-year-old high school graduate named Oliver Daemen.
If all goes according to plan, that motley crew will lift off from Blue Origin's West Texas launchpad at around 9 a.m. ET on Tuesday. The New Shepard rocket will scream through the atmosphere, pressing the passengers into their seats, before releasing the passenger capsule and allowing it to arc past the edge of space.
For about three minutes, Bezos and his companions will feel weightless. They'll be able to float around the spaceship's cabin, admiring the Earth's curvature below them, before gravity begins to pull them back down. After a high-speed plunge through the atmosphere, the capsule should release three parachutes and drift safely to the Texas desert.
New Shepard has flown 15 times, but never with humans on board. This will be Blue Origin's first passenger flight. Here's what we know about the soon-to-be space tourists.
When Jeff Bezos announced that he would be heading to space, he also revealed that he invited his younger brother, Mark. In a video posted to Instagram, Bezos said that he asked his brother to come along "because we're closest friends."
Mark, who is six years Jeff's junior, is a former marketing executive and volunteer firefighter. He's been involved in the Bezos Family Foundation for over 20 years, and was also an early investor in Amazon, likely making him a millionaire several times over.
Jeff has described his brother as the "funniest guy in my life" and said that when they're together — often drinking bourbon — "I just laugh continuously."
Bezos announced earlier this month that Funk would be Blue Origin's "honored guest" on its upcoming flight.
In 1961, Funk joined an all-woman space mission dubbed "Mercury 13." But the program was ultimately scrapped — seemingly for sexist reasons — and Funk never made it to space. Funk later embarked on a long career in flight and says she has taught over 3,000 people to fly.
"No one has waited longer," Bezos wrote in an Instagram post announcing that Funk was joining the mission. "It's time. Welcome to the crew, Wally."
Daemen will be Blue Origin's first paying customer — he bid for the seat at an auction last month, ultimately losing out to an anonymous bidder who paid $28 million for the opportunity. But Daemen is flying in that passenger's place after "scheduling conflicts" arose, Blue Origin said in a blog post on Thursday.
Daemen's father, Joes Daemen, the CEO of real estate private equity firm Somerset Capital Partners, paid for the seat, according to CNBC.
Daemen graduated from high school in 2020, took a gap year to obtain his pilots license, and will attend college for physics and innovation management this fall.
Daemen will be the youngest person ever to go to space, while Funk will be the oldest.
"I've been dreaming about this all my life," Daemen said in a video posted to Twitter. "I am super excited to experience zero-g and see the world from above."