Is Jerry O'Connell joining the talk?
Jerry O'Connell joins 'The Talk' as show's first permanent male co-host. From Osbourne to O'Connell. Jerry O'Connell is joining the "The Talk" family, taking the slot vacated by Sharon Osbourne, who exited the show earlier this year following some controversial comments on race. New York Daily NewsJerry O'Connell joins 'The Talk' as permanent co-host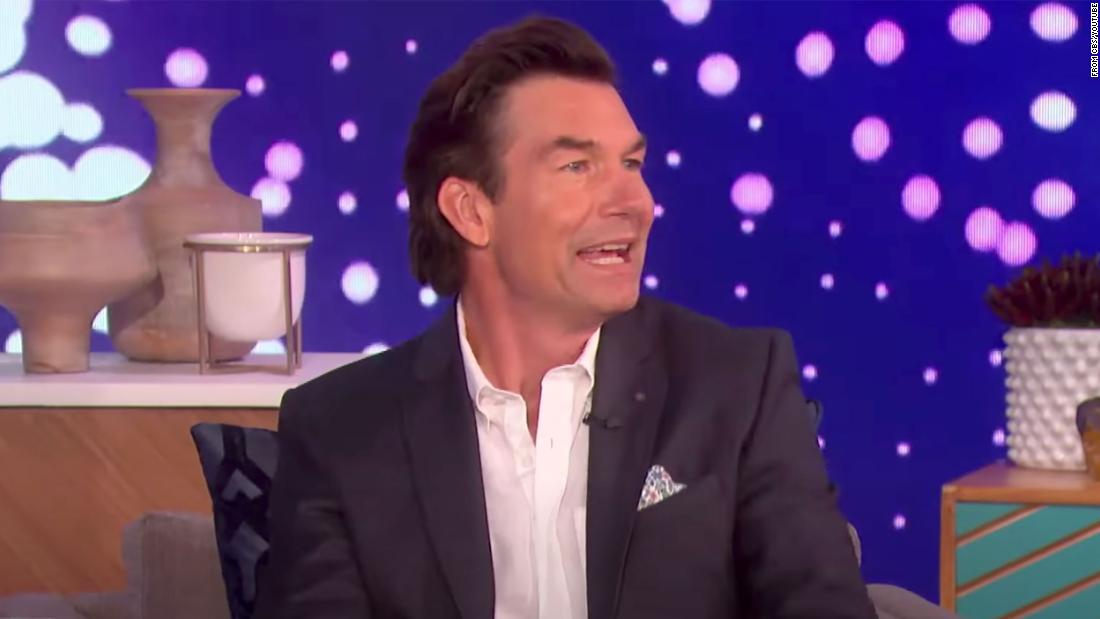 Updated 10:01 AM ET, Thu July 15, 2021
Read full article at Entertainment Tonight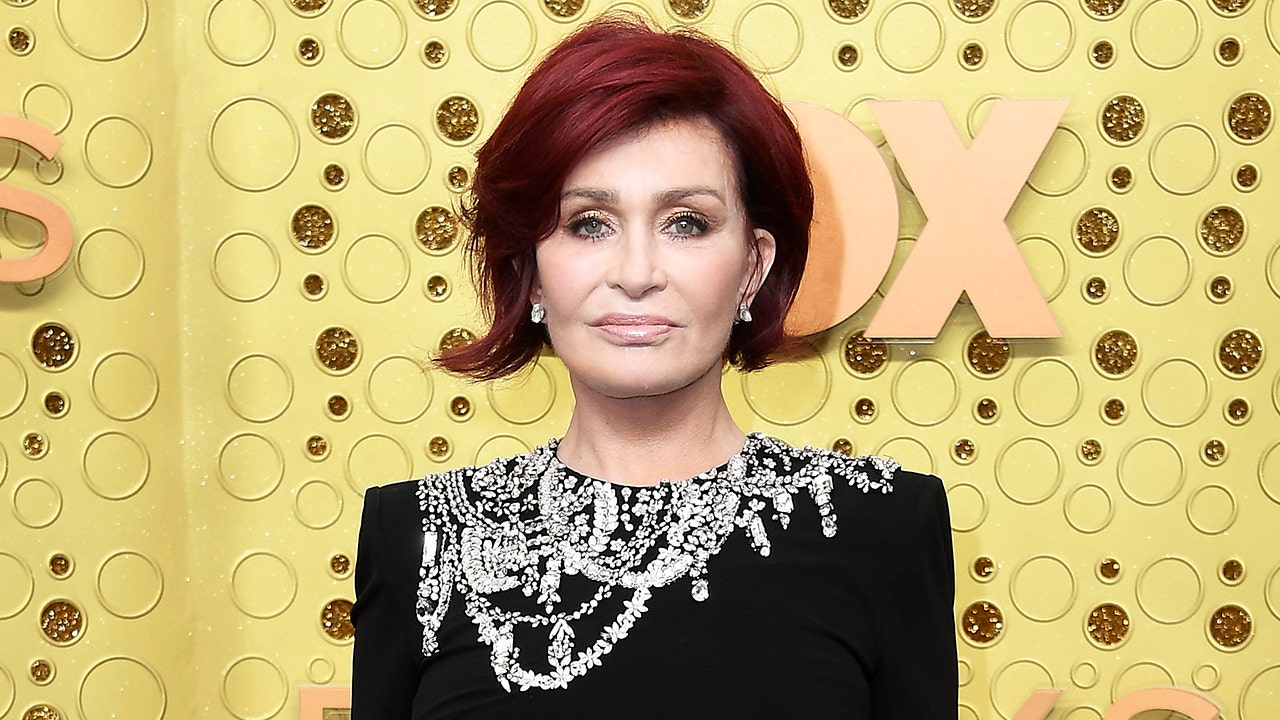 Fox Business 15 July, 2021 - 04:20pm
Quotes displayed in real-time or delayed by at least 15 minutes. Market data provided by Factset. Powered and implemented by FactSet Digital Solutions.  Legal Statement. Mutual Fund and ETF data provided by Refinitiv Lipper.
This material may not be published, broadcast, rewritten, or redistributed. ©2021 FOX News Network, LLC. All rights reserved. FAQ - New Privacy Policy
Osbourne gets family healthy with Atkins
Sharon Osbourne has been a staple in global pop culture for decades between appearing on reality television, making cameos in film and television, and of course, being married to one of history's most memorable rock stars.
The 68-year-old star found herself in headlines earlier this year after expressing support for Piers Morgan when he walked off the set of "Good Morning Britain" while fielding criticism for his remarks on Meghan Markle that many deemed racist.
In the following days, Osbourne addressed her support for the media personality during an episode of "The Talk," which she formerly co-hosted. The conversation became tense when the subject of racism came up.
Osbourne ultimately exited the show and has kept a low profile since – though recent leaked audio implies that Osbourne may have been set up for trouble when "The Talk" producers allegedly pressured co-host Elaine Welteroth to put some heat on Osbourne on-air.
Now that the former reality star's scandal has bubbled to the surface once again, here's a look at her net worth:
Last year, Celebrity Net Worth (CNW) put the star's value at an estimated $220 million.
Interestingly, the outlet puts her and Ozzy Osbourne's combined net worth at an estimated $440 million, meaning she's brought just as much to the table as the Black Sabbath frontman.
Sharon managed her husband's career for many years, which doubtlessly brought her a great deal of dough considering his long-lasting success in the music industry. She also dabbled in promoting when she helped to create Ozzfest, a summer touring festival.
Her management company, aptly named Sharon Osbourne Management, also had a hand in overseeing the careers of acts like Queen, The Smashing Pumpkins and her and Ozzy's daughter Kelly, per the outlet.
Next came "The Osbournes," an MTV reality series following the lavish family that made household names of Sharon and her children, alongside their rocker father.
The show ran from 2002-2005 for four seasons. CNW reports that she earned about $12 million for her part on the show alone.
Amid the success of "The Osbournes," Sharon hosted two short-lived talk shows, both called "The Sharon Osbourne Show." She reportedly made $2 million for the second show, which aired on England's ITV in 2006.
Her other ventures into reality television include judging stints on "X Factor," "X Factor: Battle of the Stars," "America's Got Talent" and "Rock of Love: Charm School." She also competed on "The Celebrity Apprentice" and then was named a co-host of CBS' "The Talk."
In 2020, OK! magazine reported that Osbourne earned $1 million per season of "The Talk" – far more than Welteroth or co-host Amanda Kloots. Additionally, Page Six reported that the star was given a payout between $5 million and $10 million when she exited the daytime talk show.
Finally, she's appeared in a handful of famous television series and films, mostly as herself. Among her cameos were roles in "Austin Powers in Goldmember," "Supergirl," "Jane the Virgin" and more. She also played characters in "Days of Our Lives" and "Will & Grace."
This material may not be published, broadcast, rewritten, or redistributed. ©2021 FOX News Network, LLC. All rights reserved. FAQ - New Privacy Policy
Los Angeles Times 15 July, 2021 - 03:30pm
The new revelation comes courtesy of audio obtained by the Daily Mail of a conversation that took place March 10 between the two women and included Sharon's son, Jack, and an unnamed makeup artist. That was the day after Osbourne defended friend Piers Morgan for not believing statements the former Meghan Markle made in the interview she did with Prince Harry and Oprah Winfrey.
It was also the day Osbourne and Sheryl Underwood had a tense, on-camera exchange that wound up with Osbourne, who is white, lashing out at Underwood and asking her Black cohost to "educate" her as to what exactly Morgan had said that was racist.
CBS put "The Talk" on an extended hiatus to deal with the situation. On March 26, Osbourne was fired from the show she had been on since its 2010 debut. This week, guest panelist Jerry O'Connell was announced as Osbourne's permanent replacement.
Guest host Jerry O'Connell has been promoted to permanent co-host on 'The Talk,' replacing Sharon Osbourne, who was fired earlier this year.
In the March 10 recording made public Wednesday afternoon — and it's unclear who recorded it — Welteroth tries to comfort Osbourne, who seems nearly in hysterics.
Osbourne says she was told by producers just four minutes before the televised conversation that some people might not agree with her opinion about Morgan's stance and was asked if she would be OK talking about it. She said sure.
"I never thought it was gonna be ... that," Osbourne says. "Because ... whatever you say, you just look guilty. And now everybody's gonna have that little seed of doubt: 'Well you know, maybe she's a bit racist.' ... These people here, that run this, have no ethics. They don't care. They just want numbers, numbers, numbers."
As Sharon Osbourne's friends express disbelief over her exit from 'The Talk,' Piers Morgan accuses CBS of bowing to 'woke cancel culture.'
"Here's the thing that I just want you to just know," says Welteroth, who is Black. "Sheryl and I are held to a different standard by Black people and people of color out there who expect us to say something about every racist anything ... and it puts us in such a f— up position. That even if we don't have the information, if we don't even really care, if we don't really wanna engage, it feels like there's a spotlight on us, you know?"
Osbourne, who had apparently spent the night before fielding attacks on Twitter over her defense of Morgan, replies, "Now I feel the big picture. I know what happened. I know what happened ... they set me up. CBS set me up. And they don't care because they just want ratings. They don't care. They don't care that I will now have to go around and people think I'm racist. They don't give a s—. They just want ratings. That's all."
Sharon Osbourne sat down with Bill Maher on Friday for her first interview since getting fired from 'The Talk.'
Welteroth goes on to say, "It felt like we were all set up — particularly you — but I also felt set up because I was like sitting there and Sheryl goes, 'What would you like to say?' I'm like ... what the f—? I don't have nothing to say. Why are we having this conversation right now?"
She wonders why they were even discussing things on the show that hadn't been said on the show but rather on social media.
"There's this pressure to demonstrate how to talk about this stuff, but we haven't ever been guided on how to f— do this," Welteroth says. "I'm not a D&I [diversity and inclusion] expert. I didn't know I was gonna come on here and be the — I don't know how to do that, actually."
When is an apology not an apology? Apparently when Sharon Osbourne and Sheryl Underwood are involved. The drama surrounding 'The Talk' carries on.
Osbourne responds with a touch of humor, saying, "No! Neither do I, I'm just a f— old woman [background laughter] that has a lot of stories. I don't f— care if you're an alien. Are you a nice alien? Then come sit down."
Representatives for Welteroth, Osbourne and "The Talk" did not immediately respond to a request for comment.
The initial discussion about Morgan happened March 9 after the former "Good Morning Britain" host walked off his show permanently after a discussion about Meghan's claims to Winfrey that there was racism in the royal family, which Morgan didn't believe.
"You fight for your queen and your country, and he's a royalist," Osbourne said. "I think he is hurt by Meghan, terribly. That's why he won't drop it. It's a personal thing for him."
After a hiatus and investigation, "The Talk" returned Monday with Sheryl Underwood and her co-hosts opening up about Sharon Osbourne's behavior.
On the March 10 show, Underwood asked Osbourne what she had to say to those who said the former "America's Got Talent" judge was providing cover for a racist. Osbourne declared that neither she nor Morgan is a racist, and the conversation went sideways.
"I feel even like I'm about to be put in the electric chair because I have a friend who many people think is a racist, so that makes me a racist," Osbourne said on air. She dropped an F-bomb aimed at her cohost as the show went to commercial break and told Underwood not to cry during their exchange, saying if anyone should be crying it should be her.
Sharon Osbourne and her cohosts on "The Talk" have a frank conversation about Piers Morgan's Meghan comments, leaving Osbourne on the verge of tears.
"It's not the exact words of racism," Underwood explained. "It's the implication and the reaction to it. To not want to address that because [Meghan] is a Black woman and to try to dismiss it or to make it seem less than what it is, that's what makes it racist," Underwood said, adding that she didn't want anyone to think the panel was attacking Osbourne for being racist.
Osbourne apologized publicly via social media March 11, saying she had "panicked, felt blindsided" during the segment. Underwood, meanwhile, moved on with a "forgiveness first" attitude. Still, there was disagreement about whether Osbourne had reached out personally to Underwood to say she was sorry.
The network told The Times that a Page Six report about Osbourne receiving a hefty payout upon her departure was "false, inaccurate, [and] untrue."
"The events of the March 10 broadcast were upsetting to everyone involved, including the audience watching at home," CBS said in a statement March 26. "As part of our review, we concluded that Sharon's behavior toward her co-hosts during the March 10 episode did not align with our values for a respectful workplace.
"We also did not find any evidence that CBS executives orchestrated the discussion or blindsided any of the hosts."
"The Talk" came back in April with an episode where cohosts Underwood, Welteroth, Amanda Kloots and Carrie Ann Inaba engaged with a diversity and inclusion expert. Inaba announced a couple of weeks later that she would be taking a leave of absence from the show to focus on her health.
The Wide Shot brings you news, analysis and insights on everything from streaming wars to production — and what it all means for the future.
You may occasionally receive promotional content from the Los Angeles Times.
TV Series Finale 15 July, 2021 - 10:44am
Photo: Ron P. Jaffe/CBS @2021 CBS Broadcasting, Inc. All Rights Reserved.
The Talk has added a new co-host and, this time, CBS chose someone different than their norm. For the first time, a male will be a regular co-host of the CBS daytime talk show. Actor Jerry O'Connell announced that he was joining the series during Wednesday's broadcast, per Deadline.
The actor has appeared as a guest host in the past, but this will be a permanent position. He began appearing on The Talk after Sharon Osborne was fired from the series earlier this year. He joins Sheryl Underwood, Carrie Ann Inaba, Amanda Kloots, and Elaine Welteroth on the hosting panel.
O'Connell said the following about joining the CBS series during his announcement:
"It's real exciting. First of all, I want to say, you ladies have been so welcoming to me. I mean, I came here as a guest months ago, and just from the moment I walked in, you're just gracious, you're kind, you're fun, and it worked. And here we are. We're going to have a lot of fun, we really are."
Executive producers Heather Gray and Kristin Matthews also spoke about the addition in a statement:
"We are beyond thrilled Jerry O'Connell is our new host. We loved his infectious enthusiasm, humor, openness and insights as a guest co-host and look forward to him now bringing those dynamic qualities to the show every day. As an accomplished actor, devoted husband and father, Jerry will bring a unique and entertaining perspective to the conversation."
O'Connell is also hosting episodes of the popular game show series Pictionary. Episodes are currently airing on select local FOX stations across the country. If the series does well, that series could be picked up at a later date.
Check out the video announcement from The Talk below.
— The Talk (@TheTalkCBS) July 14, 2021
What do you think? Are you excited to see more of O'Connell on The Talk? Do you think having a man on the panel will shake things up?
This site uses Akismet to reduce spam. Learn how your comment data is processed.
I've got this strange feeling CBS is grooming him to take James Cordon's Late night slot in a couple of years when Cordon goes back to England. (Where I'd guess he'll be offered a show on ViacomCBS's owned CHANNEL 5 in the UK!)
Copyright © TV Series Finale. All rights reserved. Privacy Policy.