Elon Musk
elonmusk
Apple app store fees are a de facto global tax on the Internet. Epic is right.

Elon Musk
elonmusk
Super Heavy Booster moving to orbital launch mount pic.twitter.com/axaDnXNm84
Scuba Jake
DALLMYD
Hi @elonmusk I have intel that there's real treasure in the ocean off the coast near your space facility in Florida. I'm reaching out to see if I can gain permission to dive that coastline. I have a team of professionals and would split the treasure with you. Please respond. TY!
VINCE STAPLES OUT NOW!
vincestaples
If I die it's cause this @Tesla keep shutting off randomly and they just telling me "wait for the update".
It's one of the many heated episodes detailed in a new book out Tuesday that documents Tesla's 18-year rise from a puny upstart to the most valuable carmaker on the planet.
"Power Play: Tesla, Elon Musk, and the Bet of the Century," by The Wall Street Journal's Tim Higgins, sheds new light on the impulsive SpaceX and Tesla CEO's short fuse and habit to unload on anyone — from hourly workers to strangers to top executives — whom he saw as a threat to Tesla's growth.
Sometimes employees drew Musk's ire for seemingly no reason at all.
Circa 2010, as Tesla was developing its first mass-market car, the Model S sedan, engineers on the project would occasionally hitch rides from Los Angeles to Silicon Valley on Musk's private jet. On one such trip, an engineer recalled asking Musk his opinion on the sedan's suspension — should it be sporty, like a BMW, or cushy, like a Lexus?
"I'm going to sell a f--- load of cars, so whatever suspension you need so I can sell a f--- load of cars — that's the suspension I want," Musk replied, the engineer said.
Musk gained a reputation for exploding at top executives, too. Ahead of each weekly executive committee meeting, members would joke about Musk's lunch plans. "Who would he be devouring this week?" they wondered, Higgins wrote.
Musk became increasingly frustrated with Peter Rawlinson, who was leading the development of the Model S. During one spat, Musk towered over the chief engineer and screamed "I don't believe you!" as he jabbed a finger toward Rawlinson's chest, the book said. Rawlinson eventually quit and later started Lucid Motors, his own electric-car company.
Musk's fuse grew shorter throughout 2016 and beyond, as the company struggled to develop and manufacture the Model 3 sedan, a more affordable car that threatened to make or break the automaker.
Longtime Tesla employees told Higgins it was around this time that Musk's eruptions became increasingly unpredictable, indiscriminate, and public. He would now berate employees of any rank — and not behind closed doors as he used to.
One evening, the book said, Musk called a group of engineers tasked with making the Model 3 assembly line work into a conference room. He told them their work was "complete s---" and asked that they each tell him "who the f--- you are and what the f--- you're doing to fix my goddamn line." One engineer quit on the spot.
Musk's outbursts extended beyond his own staff. When a lobbyist for franchise dealerships approached Musk about abandoning Tesla's direct-sales model for one that involved traditional dealerships, Musk cut the meeting short, the book said.
"I'm going to spend a billion f------ dollars to overturn the dealer franchise laws in America," the lobbyist recalled Musk saying. Then Musk abruptly left the room and slammed the door behind him, yelling, "Get that guy the f--- out of here!" the book said.
Tesla did not return Insider's request for comment. Musk has disputed some specific anecdotes on Twitter, saying the book is "both false *and* boring."
Read full article at Business Insider
CNBC Television 03 August, 2021 - 02:20pm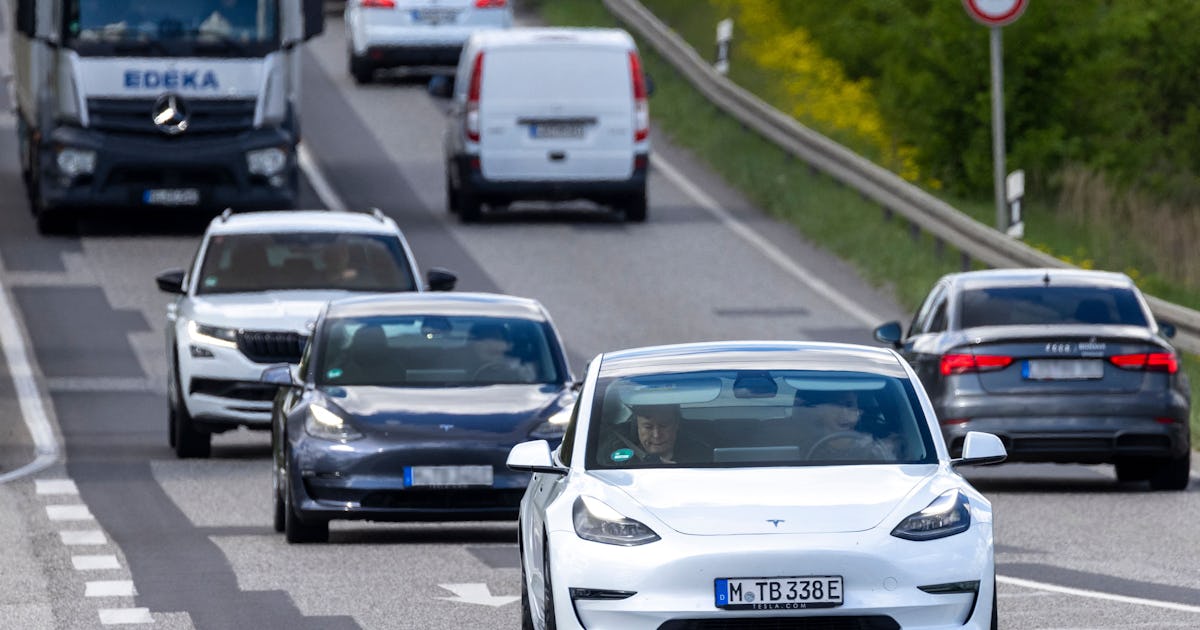 Inverse 02 August, 2021 - 06:30pm
Musk seemed confident in comments made during Tesla's Q2 call — maybe he shouldn't be.
There were a few revelations, like vehicle delays, general production issues, and, more positively for Tesla, lots of consumer demand. But there was one thing CEO Elon Musk was particularly resolute about in his July 26 second-quarter earnings report.
"Public sentiment towards [electric vehicles] is at an inflection point," Musk said in his opening remarks. "I think almost everyone agrees that electric vehicles are the only way forward."
Does everyone agree with that? And are we really limited to driving around in your mom's Toyota Prius if we want planet-friendly transportation? Let's dive in.
"Oh," you say, "so like a subway?" Well... it's actually just tunnels for Teslas. And although the loop is designed to be significantly faster than a subway, the reality at the Las Vegas Convention Center Loop, which is currently The Boring Company's only in-operation loop, is a lot less sexy.
According to reports in 2021, the tunnel's top speed was 40 mph, just a hair slower than some New York City subway lines that reach 45 mph, and unlike the subway, the LVCC loop was prone to traffic.
Musk has also attempted to innovate existing public transportation, but those ideas barely made it off the page. Take his Hyperloop transportation idea, which involved pods zipping passengers between destinations like a blindingly fast train. This eventually got absorbed into The Boring Company, meaning you're chances of shooting across the country like an air hockey puck in a wind tunnel any time soon are exceedingly low.
Musk's also brought up the idea of a Tesla bus or minivan situation multiple times since 2016, but so far, nothing has come of it.
Let's hope that none of the random strangers currently operating LVCC Teslas are serial killers, for Musk's sake.
Naturally, people were angry at Musk for dismissing a method of transportation that's proven to be affordable, convenient to millions of people, and kind to the environment; but we'll get to that in a moment. Musk doesn't like public transit, so he gravitates towards sprucing up cars. That's not an inherently bad thing — for people that need to drive, EVs are a great emission-free entry point into sustainable living.
But they have to be a stepping stone, not an end goal. Individual transportation leads to traffic, which causes accidents and pollution (not everyone has an EV). The United States' fixation on cars is also a leading factor behind food deserts that leave 19 million residents without a reliable, healthy food source. (If you can't afford a car and a bus never comes to your rural town, how do you get to the grocery store miles away?)
The list goes on: EVs are expensive, not every neighborhood has a charging station or they aren't accessible, and EVs are often designed in ways that make driving difficult for people with disabilities.
Teslas may be pretty green, but manufacturing them isn't. At least, we don't think so. (Tesla doesn't disclose its greenhouse-gas emissions, which doesn't bode well for a company that keeps expanding globally.)
Studies show that producing EVs in general releases more pollution than producing traditional cars. According to Politifact, just creating a lithium-ion battery can release the same amount of CO2 you might emit while driving a gas-guzzling car for two years. It doesn't help that Musk finds hydrogen fuel cells, a lithium-ion alternative that can be made with clean energy, "extremely silly."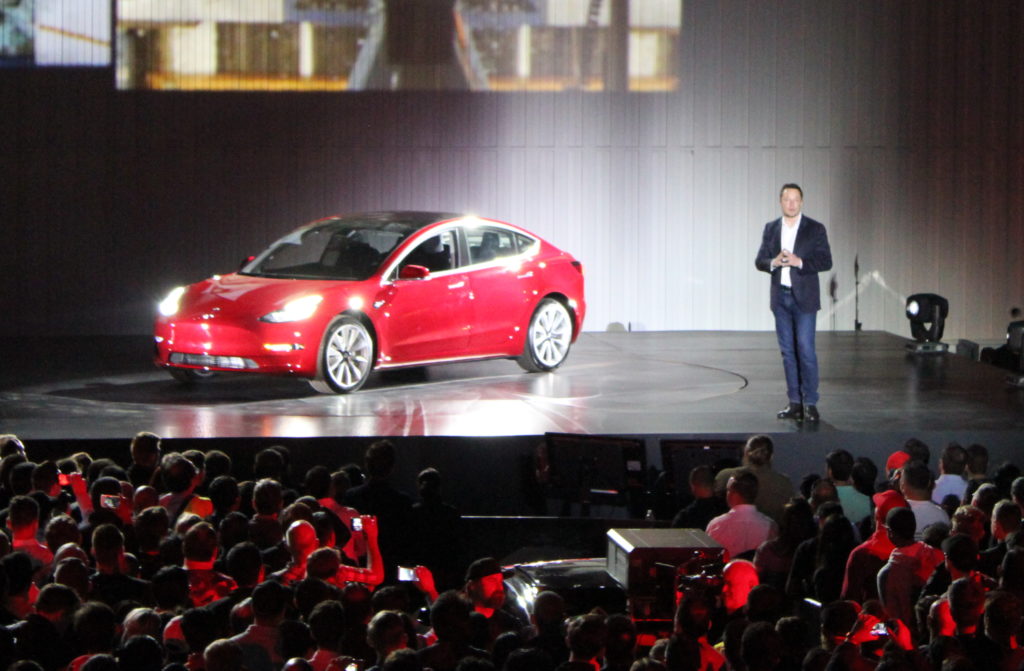 Teslarati 02 August, 2021 - 04:59pm
Fifteen years ago today, on August 2nd, 2006, Co-Founder and CEO of what was then called "Tesla Motors" Elon Musk put out his top-secret Master Plan. Essentially, the cleverly titled document outlined what Musk envisioned for Tesla a few years before it would ever pump an electric vehicle off its production lines. Musk, who has built Tesla from nothing to the world's most valuable automaker, with the help of employees and other executives, of course, showed the plan that would take the company to the top. At the tail-end of the document, the general ideas of the "Master Plan" are explicitly listed, giving anyone with even a glimmer of skepticism a clear-cut plan of what was to come.
Musk's four bullet points cleverly stated:
The Tesla Roadster was the automaker's first car. Priced exclusively for those who were financially viable and well-known, the Roadster was essentially a fundraising device used by Tesla to get its name out there and generate capital for a second all-electric car. "Almost any new technology initially has high unit cost before it can be optimized, and this is no less true for electric cars," Musk wrote in 2006. "The strategy of Tesla is to enter at the high end of the market, where customers are prepared to pay a premium, and then drive down market as fast as possible to higher unit volume and lower prices with each successive model."
This is exactly what was accomplished. The Roadster was bought by celebrities and wealthy figures of the public who were driving an all-electric, sustainable vehicle that did not contribute to the global environmental crisis that was upon us. The Roadster was snagged up by stars like Olivia Newton-John, Leonardo DiCaprio, and others, all as a way to generate money so Tesla could dive into developing its next project: the Model S.
The Original Tesla Roadster (Credit: carforyou.ch)
"Without giving away too much, I can say that the second model will be a sporty four-door family car at roughly half the $89k price point of the Tesla Roadster," Musk said when speaking of the Model S before any concrete details were known.
Since the Model S was first released in 2012, it has accumulated several significant awards, including Motortrend's Car of the Year award on several occasions. The Model S has also held high standards for crash safety and ranks among the safest vehicles on the market. After being reimagined with the recent release of the Model S Plaid, the flagship sedan from Tesla is better than ever before and is recognized as the fastest production car on the planet.
The Tesla Model S Plaid (Credit: Tesla)
This is where Musk's plan takes a slight detour. The Model X was actually produced before the Model 3, and it was not more affordable than the Model S. However, Musk's recognition that Tesla customers needed a family vehicle ultimately put the Model X ahead of the Model 3. However, the plan was still going relatively well. The Roadster funneled money to the Model S program, which ultimately cultivated in the Model X. The Model 3 followed in 2017 and became Tesla's first mass-market vehicle.
The Tesla Model X (Credit: Tesla)
It was not an easy road to this point, however. Musk commonly refers to the Model 3 ramp as "production hell," which was likely one of the most challenging phases of his life, likely comparable to when Tesla and SpaceX were nearly bankrupt in late 2008. The Model 3 ramp was met with difficulty due to scalability, production quality, and other bottlenecks that ultimately made the process much tougher than ever imagined. Musk has said that Tesla was on the verge of bankruptcy during the early phases of Model 3 production, stating that doors were about a month away from closing. It was "extreme stress & pain for a long time."
Much like anything difficult, the Model 3 ramp was undoubtedly worth it. The vehicle managed to make Tesla a money-maker, and directly contributed to the company's ongoing streak of profitable quarters. The Model 3 is on par with its sibling Model Y, which has become Tesla's most popular car. The Model 3 still contributes substantially to the automaker's increasing delivery and production figures that rise on a quarter-over-quarter basis to this day.
The Tesla Model 3 (Credit: Tesla)
While Tesla is most commonly noted for its vehicles, its energy division does not receive enough credit. Tesla Energy has continued to grow every quarter, and energy deployment and generation figures increase with every quarterly update the company provides. Most recently, Tesla stated that energy storage deployments more than tripled Year-over-Year in Q2, mainly driven by Megapack projects. Powerwall, Tesla's residential energy storage option, continues to be in high demand and nearly doubled YoY in Q2. Additionally, Tesla's solar deployments more than tripled YoY, reaching 85 MW in Q2.
Tesla's energy program has helped residents worldwide avoid blackouts and power outages while also accumulating significant amounts of energy directly from the sun.
It is pretty safe to say that Tesla has done an outstanding job keeping up with Elon Musk's top-secret Master Plan. But one last thing:
Hard to believe it's been 15 years already.
Those goals actually precede the creation of Tesla by many years. Goes back to probably ~1992 when I was in college. However, at the time, I thought the chance of achieving those goals was very low.
— Elon Musk (@elonmusk) August 2, 2021
Some would say that the Tesla Model 3 has opened doors for the EV...
Any driver who has ever encountered floods knows just how unnerving the experience could...
Today, Ford Motor Company announced that it will establish Ford Ion Park, an electric...
The Tesla Model 3 was ranked number two in Europe's car sales figures for...
Tesla's FSD Beta 9 has only been deployed to a select number of testers...
Copyright © TESLARATI. All rights reserved.