Elon Musk
elonmusk
those who attack space maybe don't realize that space represents hope for so many people
Elon Musk
elonmusk
Loki is pretty good. Basically, live-action @RickandMorty with a long romance ark.
Julia Chatterley
jchatterleyCNN
Musk misery! Elon Musk tells a court he "rather" hates being #Tesla CEO. @ClareCNN talks $TSLA SolarCity lawsuit & Technoking woes. pic.twitter.com/AxsK6Wpewk
Paul Boyer
sOAZ
My support is always asking us for food because he invest all his money into Tesla and don't have money to buy food, hello ? @elonmusk help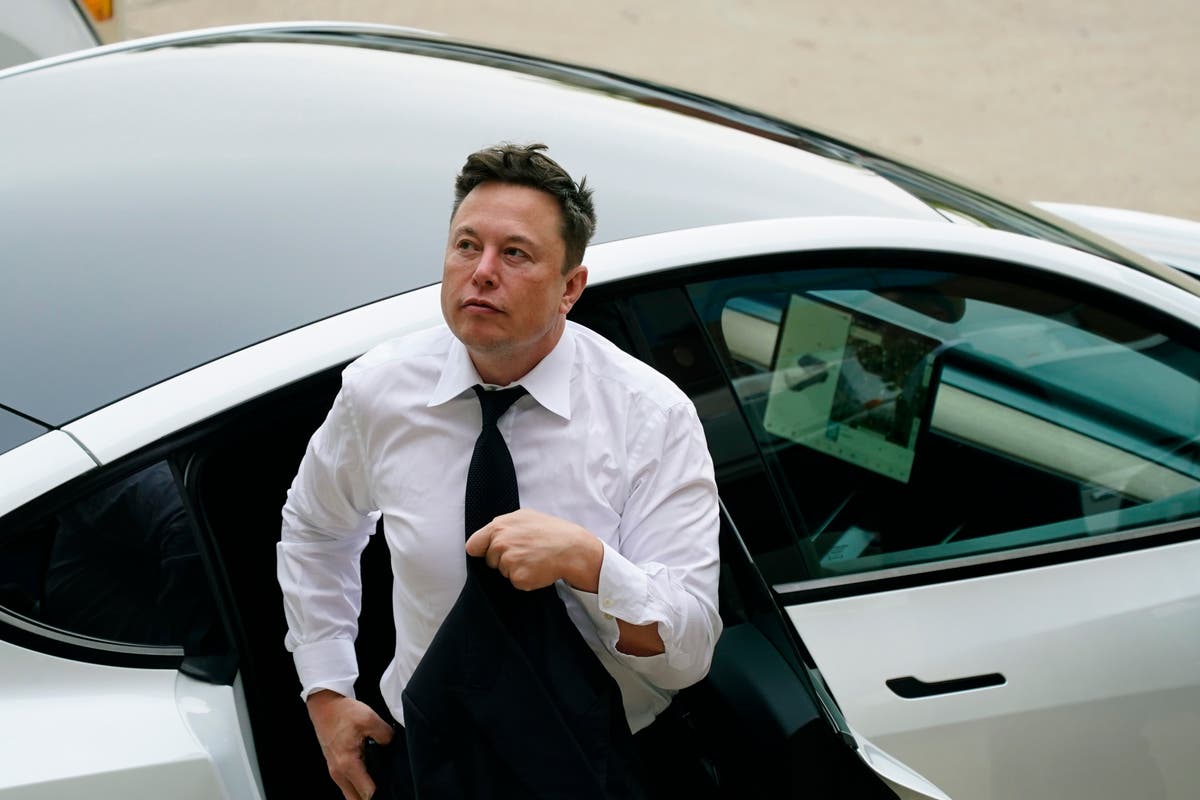 Elon Musk's testimony in a trial concerning his electric car company, Tesla, was interrupted when an attorney vomited in the court room, causing the trial to come to a temporary halt.
The civil suit concerns Tesla's $2.6bn merger with SolarCity.
The attorney was sitting in the jury box when they vomited, interrupting both Mr Musk's testimony and the broader proceedings for two hours while staff cleaned out the area.
The lawsuit claims that Mr Musk coerced Tesla's directors in rescuing the ailing solar company and then dictated the prices at which the company would produce its panels. At the time of the deal Mr Musk owned a 22 per cent stake in both SolarCity and Tesla.
Mr Musk has denied the allegations against him and has appeared to take the claims personally, lashing out at the attorneys representing the plaintiffs in the case.
"Your questions are so deceptive," he said from the witness stand during questioning.
In a previous exchange Mr Musk called an opposing attorney a "bad human being".
The lawsuit was brought against Mr Musk by a union pension fund and asset managers. The Tesla shareholders behind the suit want Mr Musk to return the value of the deal for SolarCity to Tesla, which could result in one of the largest personal judgments ever if the plaintiffs are successful.
Mr Musk was pressed in the trial over a set of notes taken by a financial advisor suggesting he offered the board a $28.50 share price for SolarCity, which contradicts his claim that he recused himself from the negotiations for purchasing the struggling company.
He claimed he was just making clear that any share price that could not be defended publicly from SolarCity would be rejected.
Mr Musk maintains he had "no material role" in directing Tesla's board to acquire SolarCity.
"Since it was a stock-for-stock transaction and I owned almost exactly the same percentage of both there was no financial gain," he said during his testimony.
Mr Musk's interest in SolarCity was part of his plan to introduce more sustainable energy solutions into the production of Tesla cars.
Despite the claims that Mr Musk strong-armed his board into accepting the deal, he claimed he had a "good" relationship with the board and called them hard working and rigorous.
Legal experts believe the attorneys representing the plaintiffs will try to uncover evidence that Mr Musk forced his board to bend to his will.
Copyright 2021 The Associated Press. All rights reserved.
Read full article at The Independent
Bloomberg Technology 13 July, 2021 - 04:56pm
Reuters 13 July, 2021 - 04:56pm
WILMINGTON, Del. (Reuters) - Elon Musk insisted in court that Tesla Inc's board controls the company but also said the electric vehicle maker would "die" if he wasn't the chief executive, as he ended his first day of testimony on Monday in defense of Tesla's 2016 acquisition of SolarCity.
The lawsuit by union pension funds and asset managers alleges the celebrity CEO strong-armed Tesla's board of directors into depleting the company's assets with the $2.6 billion all-stock deal for SolarCity.
The CEO at the time owned a roughly 22% stake in both Tesla and SolarCity, which was founded by his cousins, and some Tesla shareholders alleged the deal was aimed at bailing out Musk's investment in the solar panel company.
Kicking off a two-week trial in Wilmington, Delaware, Musk, wearing a dark suit, white shirt and a slightly askew dark tie, testified that he has tried "very hard not to be the CEO of Tesla, but I have to or frankly Tesla is going to die."
Board members and others involved in the deal will testify beginning as soon as Tuesday, when Musk will also return to the witness stand.
The lawsuit accuses Musk of dominating the board's deal discussions, pushing Tesla to pay more for SolarCity and misleading shareholders about the company's deteriorating financial health.
Musk told the court that the Tesla board handled the SolarCity deal and he was not part of the board committee that negotiated the terms.
"I don't even know what happened," he testified.
Musk responded calmly during cross-examination from shareholder attorney Randall Baron, but Baron's yes or no questions often elicited lengthy, meandering responses. At one point Musk called the lawyer "a bad human being."
Baron asked if the board vetted his Technoking title, which he gave himself in March.
"It generated a whole bunch of free press and Tesla doesn't advertise and it's helpful to general sales," he said. He called the title a joke: "I think I'm funny."
Shares of Tesla closed up about 4.4% on Monday at $685.75.
Central to the case are claims that despite his minority stake, Musk was a controlling shareholder of Tesla due to his ties to board members and domineering style. That designation would impose a tougher legal standard and increase the likelihood that the court would conclude the deal was unfair to shareholders.
Shareholders have asked the court to order Musk, one of world's richest people, to repay to Tesla what it spent on the deal.
Musk was initially questioned for about an hour by his attorney, Evan Chesler, who asked him to describe his relationship with the board.
"I'd say good," Musk replied. "They work hard and are competent. They provide good advice and are rigorous in acting on behalf of shareholders."
He said he did not set pay for directors or have the ability to fire or hire them. He also said that because he owned the same percentage of stock in both companies and there was no cash involved in the deal, he didn't benefit. He said the merger was aimed at combining Tesla's battery business with SolarCity's sustainable energy generation.
"There was no financial gain," he testified.
Legal experts said the judge will be looking for evidence that Musk threatened board members or that directors felt they could not stand up to him.
"It would be a surprise to most people if the court were to come out and say that he doesn't control here," said Brian Quinn, a professor at Boston College Law School. "Because he certainly acts like he does."
Tesla's directors settled allegations from the same lawsuit last year for $60 million, paid by insurance, without admitting fault.
Delaware Court of Chancery Vice Chancellor Joseph Slights will likely take months before he issues a ruling.
(Reporting by Tom Hals in Wilmington, Delaware; Editing by Noeleen Walder, Daniel Wallis, Andrea Ricci and Sonya Hepinstall)
Warren Buffett stocks are famous for tight focus. And this year, the famed investor's concentrated play on top S&P 500 stocks is paying off.
Elon Musk insisted in court that Tesla Inc's board controls the company but also said the electric vehicle maker would "die" if he wasn't the chief executive, as he ended his first day of testimony on Monday in defense of Tesla's 2016 acquisition of SolarCity. The lawsuit by union pension funds and asset managers alleges the celebrity CEO strong-armed Tesla's board of directors into depleting the company's assets with the $2.6 billion all-stock deal for SolarCity. The CEO at the time owned a roughly 22% stake in both Tesla and SolarCity, which was founded by his cousins, and some Tesla shareholders alleged the deal was aimed at bailing out Musk's investment in the solar panel company.
Virgin Galactic stock was up 217% in the two months before Sunday's flight to the edge of space.
Tesla founder Elon Musk took to a witness stand Monday to defend his company's 2016 acquisition of a troubled company called SolarCity against a lawsuit that claims he's to blame for a deal that was rife with conflicts of interest and never delivered the profits he'd promised.
Markets have been heading up, with year-to-date gains in the S&P and NASDAQ at 18% and 15% respectively. So far, the upward trend is showing signs of staying power, and JPMorgan global market strategist, Jordan Jackson, sees a strong foundation in the offing for further growth. Earnings, in Jackson's view, will be the key driver going forward in this second half: "What's going to drive the market higher? I think going forward it is going to be earnings... Earnings are certainly expected to surpr
His administration has announced new relief for borrowers whose schools misled them.
Mortgage rates fell further back last week. In spite of this applications fell further. Economic data in the week ahead will likely influence yields and ultimately rates…
Elon Musk bought a ticket to space aboard Virgin Galactic, suggesting that SpaceX and Virgin aren't quite the bitter enemies you might expect.
More states may allow some high-income business owners to get around the $10,000 limit on federal deductions for state and local taxes.
Wells Fargo is closing lines of credit for consumers, and the move could affect their credit scores and history. But what's unclear is what the cost of that could be.
Salon owner Pio Imperati took a chance and hired hairstylist Kathy Moura right out of technical high school 15 years ago. It has worked out so well that Imperati sold her his venerable New Haven, Conn., business for $1.
Is it time to stay clear of these top tech stocks? Perhaps, warns Jefferies.
• Tesla CEO Elon Musk defended the electric car company's 2016 acquisition of SolarCity against a lawsuit filed by shareholders, telling a Delaware court on Monday that he did not act improperly during the negotiation, The Wall Street Journal reported. Plaintiffs, including several pension funds that owned Tesla shares, say the deal was designed to benefit Musk and bail out a failing company.
Wall Street's main indexes closed at their highest levels ever on Monday, lifted by Tesla and bank stocks as investors eyed the start of the second-quarter earnings season and a batch of economic data. The S&P 500 financials, communication services and real estate sector indexes each gained more than 0.8%.
Virgin Galactic is set to launch its first passengers to space tomorrow morning, and you can watch the whole thing right here. The launch is scheduled for 7:30 AM Pacific, with streaming festivities (including commentary by Stephen Colbert) starting on the hour. This launch is the 22nd for VSS Unity, Virgin Galactic's first spacecraft to leave the atmosphere.
At 26, Andrea Fletcher has worked for Google, Apple and Roblox but says her career in software engineering really began with her childhood love of logic and math puzzles.
(Bloomberg) -- Didi Global Inc. warned of negative impact after complying with a Chinese order to remove 25 more apps from mobile stores for violations of data security laws.China's cyberspace regulator on Friday banned downloads of the services for "serious illegal collection and use of personal information." They included the enterprise version of its core service, as well as apps covering finance and delivery.Didi's U.S.-traded shares fell 2.7% in New York Monday morning. That adds to a rout
'This means we would need to take a mortgage out to cover $70,000, and take out an additional loan of $75,000 for his sister.'
Biden could be days away from making the biggest gamble on America in decades. It could be great news for these 3 companies
Rates on both loan terms are historically low. Here's help making your pick.
Yahoo Finance 13 July, 2021 - 04:56pm
WION 13 July, 2021 - 04:56pm
The Straits Times 13 July, 2021 - 04:56pm
CNBC Television 13 July, 2021 - 04:56pm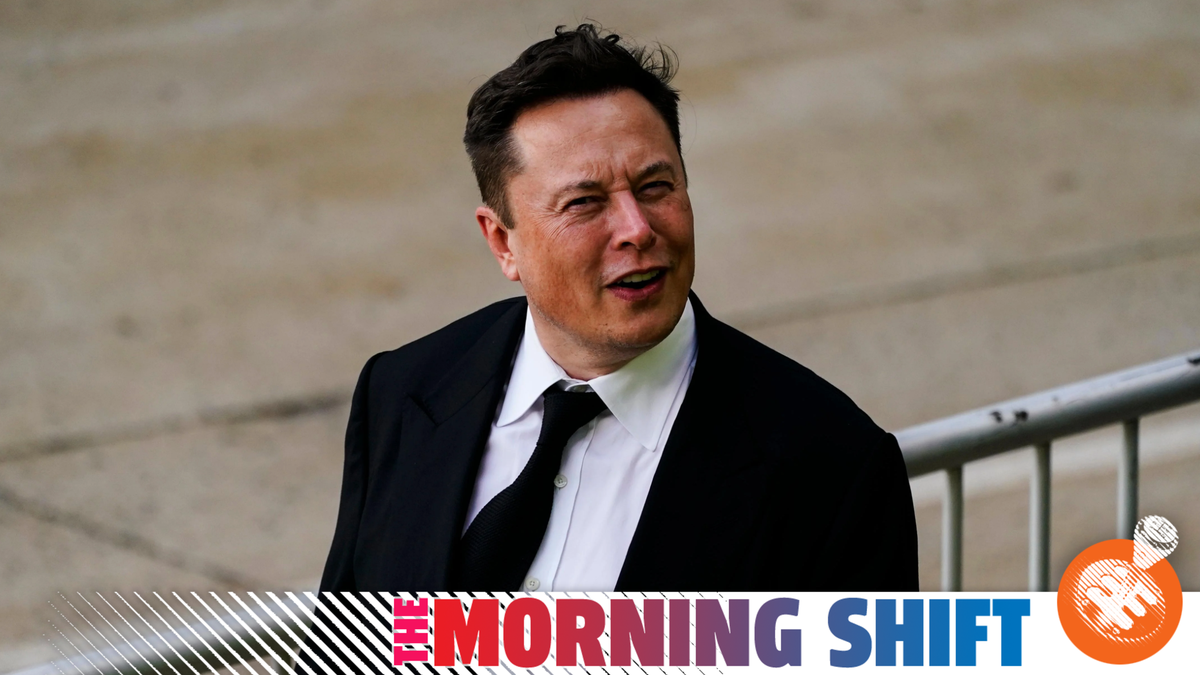 Jalopnik 13 July, 2021 - 09:17am
Elon is being sued by shareholders who allege that Tesla's acquisition of SolarCity in 2016 was bad. The merits of that lawsuit are sort of neither here nor there unless you are a stakeholder of some sort, but the ongoing trial has given us some good insight into Elon as a person. He took the stand yesterday and is expected to again do so today. He said yesterday that he hates running Tesla.
From The Wall Street Journal:
The billionaire CEO, who has a record of sometimes blunt and surprising statements, said Monday that he didn't enjoy being the boss of Tesla. "I rather hate it and I would much prefer to spend my time on design and engineering, which is what intrinsically I like doing," he said.
Mr. Musk made the comment after opposing counsel tried to show how his "force of will" and faith in his view of Tesla's future illustrated his ability to control the SolarCity transaction.
Elon also hates a lawyer questioning him.
Mr. Musk has already displayed flashes of his sometimes combative nature in the case, making for a confrontational witness in a 2019 deposition, calling [Randy Baron] "reprehensible" for "attacking sustainable energy."
To explain the behavior, Mr. Musk told the court he didn't respect Mr. Baron because the lawyer had once worked at a law firm whose partners became engulfed in an ethics scandal and went to prison over their misdeeds. "I think you are a bad human being," Mr. Musk said to Mr. Baron.
Mr. Baron asked Mr. Musk why SolarCity's performance varied significantly from the projections that Tesla gave to shareholders in 2016. Mr. Musk blamed the decline in solar-panel installation and market share to Tesla's pressing need to focus on developing its Model 3 car in 2017 and 2018. Tesla at the time was struggling to bring the car to market.
"Those were the three hardest years of my entire career," he said, later calling the period excruciating. "The company was in dire straits. Many of the times I thought we were out of the woods, we were not."
If Elon is grumpy about having to spend a few days in Wilmington, Delaware, in the middle of this hot vax summer, who am I to blame him.
It is building a $71 million "studio" in Pasadena that is focused on electric cars and autonomy and everything else we have been told the future will bring. GM is taking a flyer, to be clear, as spending $71 million for GM is more or less the same as you or me buying a pack of gum. But, you know, for today it gets a second of good publicity.
From Automotive News:
The automaker on Tuesday said the new eight-acre campus will enable expanded advanced technology teams to accelerate its zero-crashes, zero-emissions and zero-congestion goal. The site also is closer to West Coast technology centers and leading universities and design schools. It's slated to open in the second half of next year.
"Our positioning will allow us to attract dynamic candidates in fields that will bolster GM's proven design capabilities and challenge conventional thinking of what our future portfolio of connected products and services can encompass," Michael Simcoe, GM's vice president of global design, said in a statement.
GM did not reveal how many designers it would hire at the new facility, but the automaker said it plans to significantly increase headcount from the 65 to 70 workers at the current California design studio.
It should also be said that GM's larger push into EVs — involving tens of billions of dollars — is seriously impressive. Now, just gotta stick the landing.
From the Financial Times:
The sale of new diesel trucks in the UK will be banned from 2040 under the government's transport decarbonisation plan due to be unveiled on Wednesday, according to people briefed on the proposals.
The much delayed plan will include several public consultations on measures designed to cut pollution in the transport sector as the UK seeks to have net zero carbon emissions by 2050.
The paper, which has yet to be signed off by ministers, should be published on the same day as the European Commission sets out how the EU aims to meet its goal of cutting emissions by 55 per cent from 1990 levels by 2030. Brussels wants to increase taxes on polluting fuels and introduce an EU-wide levy on aviation kerosene for the first time.
Under one proposal in the UK paper, the sale of smaller diesel trucks would be banned from 2035, and larger ones weighing more than 26 tonnes from 2040, according to government and industry figures.
The schedule compares to how the government is proposing to ban the sale of new petrol and diesel cars and vans from 2030, and hybrid vehicles from 2035.
One important aspect of our electric future that is interesting is how governments are going to make up for lost gas taxes. That will probably take the form of some kind of road-use tax, or a tax on miles driven. Freedom isn't free, etc.
The New York Times has an interesting story this morning on one of the financiers behind Lordstown Motors, Trump's favorite car startup that is also a disaster. It turns out, to no one's surprise, that something less than due diligence was done.
It was June 2020, and [David Hamamoto], a former Goldman Sachs executive who invested in real estate, was searching for a business to take public through a merger with his shell company. He had raised $250 million from big Wall Street investors including BlackRock, and spent more than a year looking at over 100 potential targets. If he couldn't close a deal soon, he would have to return the money.
Then, around nine months before his deadline, bankers from Goldman gave Mr. Hamamoto an enticing pitch: Lordstown Motors, the fledgling electric truck maker that President Donald J. Trump had hailed as a savior of jobs. What followed was a swift merger, then a debacle that put two of the biggest forces shaping the financial world on a collision course.
Since he knew little about electric vehicles, Mr. Hamamoto hired McKinsey to assess whether the technology that Lordstown had licensed from others could be put together to build an electric truck, several people briefed on the matter said. The consulting firm said the technology was viable, and the deal came together in weeks.
Mr. Hamamoto's scrutiny of Lordstown's business was most likely far less than the inspection that a company undergoes in a conventional initial public offering. In an I.P.O., a company is held to strict reporting standards about its finances and prospects. By contrast, SPAC mergers give companies that would find it challenging to go public on their own an easier path to the public markets.
So for a company like Lordstown — which had no revenue and no truck for sale — to succeed, having a management team that could oversee such a complicated endeavor was all the more important. But Mr. Hamamoto didn't focus much on assessing the work experience of Lordstown's management team, including Mr. Burns, who would continue to run the company after the SPAC merger, two people familiar with the matter said.
I recommend reading the whole story, which is a good picture of how Wall Street works. Go look at people playing the big-money slot machines at any Vegas casino and that is more or less the same as the New York Stock Exchange.
Bill Ford is now "chair" of Ford instead of "chairman," in an effort by the automaker to use gender-neutral language.
From the Detroit Free Press:
Ford spokeswoman Marisa Bradley told the Free Press on Monday, "Our roles at Ford aren't gender-exclusive and these changes help limit ambiguity, and drive the inclusive and equitable culture we're striving for."
A story like this is a perfect Rorschach test, as it both does matter and doesn't. If you find yourself instinctively scoffing, look inward.
On July 13, 1978, Ford Motor Company chairman Henry Ford II fires Lee Iacocca as Ford's president,…
My local dealer took only about a week recently to fix a recall, but then also somehow double-booked me for service, which is how yesterday morning I got a call from a guy saying that he was outside my apartment building ready to pick up my car. I told him that I had canceled the appointment, he said that it's your car, do with it what you want, I said that I would, he said that he was here, I said that I was sorry he traveled a mile only to have to go back. The dealer had previously explained that they were transitioning to a new phone and text system, and that it was going poorly. There is nothing broken about the traditional dealership experience at all, why do you ask.
And the people who enable him are his bootlicking Twitter-fans. Fuck them too.
CNBC 13 July, 2021 - 07:53am
WILMINGTON, Del. — Tesla CEO Elon Musk wrapped up his testimony before the Delaware Court of Chancery on Tuesday afternoon, after spending around 9 hours defending his company's 2016 acquisition of SolarCity for $2.6 billion.
Shareholders sued Musk, alleging that Tesla's acquisition of the solar energy installer amounted to a bailout pushed through by Musk, who was chairman of the board at both businesses concurrently. The shareholders also allege that Musk controlled the board of Tesla, even though he appeared to recuse himself from some deal negotiations concerning SolarCity.
If Musk loses the lawsuit, he could have to pay upwards of $2 billion. In this case, known as a shareholder derivative action, the suit is filed by investors on behalf of a corporation, rather than the individuals or funds. If the plaintiffs win, proceeds may go to Tesla and not to the stakeholders who brought the suit.
Just after questioning began on Tuesday, plaintiffs' attorney Randy Baron tried to paint a picture of Musk repeatedly going behind the board's back to get a deal between the two companies started. Musk, meanwhile, insisted that all communication he had around the deal prior to board discussion was meant to provide a full picture.
"This is part of the board process, making sure the board has accurate information," Musk said, once again wearing a black suit, white button-down shirt and black tie.
Musk also denied Baron's claim that he set the price for Tesla to acquire the SolarCity. Baron pointed to notes taken by a financial advisor that showed Musk suggested the board offer $28.50 per share for the company. The board later settled on range of $26.50 to $28.50.
Baron wrapped up his cross-examination around 12:45 p.m. Musk's attorney Evan Chesler then redirected questions, trying to pick through Baron's line of questioning and allow executive to provide more context.
Vice Chancellor Joseph Slight, who will decide the case, followed up with questions around timing of the deal and the importance of an integrated solar product.
"As I understand, one of the contentions in the case is the timing of this acquisition did not make sense for Tesla," Slight said, pointing to issues around the Model X. Musk said the issues at hand, which caused the board to decline to pursue a SolarCity acquisition in early 2016, were solved by mid-2016. Musk said that allowed to board to feel comfortable moving forward with an acquisition.
The day's schedule was changed slightly after it was forced to take an unexpected recess since a member of the plaintiffs' counsel vomited in the room.
Musk's brother and fellow Tesla board member Kimbal Musk followed Elon Mus's testimony, heading to the stand around 2:40 p.m. Kimbal Musk joined Tesla's board of directors in 2004. He also had invested in SolarCity.
Kimbal Musk denied that his brother is controlling of the Tesla board. He added Musk was ultimately recused from the SolarCity vote.
"Compared to most companies I've been a part of, it's a very healthy board," he said.
The SolarCity deal was able to help world understand Tesla's strategic vision, Kimbal Musk said, helping push the company forward from just producing vehicles.
Tuesday's testimony came after a typically confrontational Musk spent roughly six hours on the stand on Monday.
Musk had repeatedly denied he placed any pressure on the board to go through with the transaction. He added that SolarCity would've been able to raise funds on its own, and the deal didn't amount to a bailout. Musk said the merger allowed Tesla to combine its battery business with Solar City's solar power generation.
Tensions were often high between the CEO and the plaintiffs' attorney. Baron on Monday showed clips of Musk's 2019 deposition, in which Musk repeatedly called the suit a waste of time and said Baron was a "shameful person."
Baron, discussing Musk's conduct, asked if he was "derisive" in his deposition for any reason and said the conduct was "not for some benefit of Tesla or some benefit to achieve something."
"I think you are a bad human being," Musk retorted. He said Baron was "mentored by criminals, then continued to be mentored by criminals."
"That is why I do not respect you," Musk said. "I have great respect for the court, but not for you, sir."
Got a confidential news tip? We want to hear from you.
Sign up for free newsletters and get more CNBC delivered to your inbox
Get this delivered to your inbox, and more info about our products and services. 
Data is a real-time snapshot *Data is delayed at least 15 minutes. Global Business and Financial News, Stock Quotes, and Market Data and Analysis.