When is the MLB trade deadline?
The 2021 Trade Deadline is coming up on July 30. As it approaches, MLB.com gathered its beat reporters to explain what every team is going to be doing over the next two weeks. Here's a breakdown of all 30 teams' Trade Deadline strategies -- whether they're buyers, sellers, both or still undecided. MLB.comHere's who will buy, sell at Trade Deadline
Thattttttt sucked. It had to be Yadi Molina off of Craig Kimbrel, eh? Fun to watch for over four hours only to see it end that way.
For the second night in a row, the Cubs came from behind in the 9th inning, with a pinch-hitting Eric Sogard driving in Nico Hoerner to tie things up at two. John Gant then plunked back-to-back batters to load the bases, but Anthony Rizzo grounded out to end that threat in the 9th.
In the 10th, the Cubs finally got their first hit of the night with a runner in scoring position – a Javy Báez bullet to right – but since the freebie runner on second was Rizzo, he couldn't score. A batter later, there were two outs without a run scoring, because Rizzo got himself stuck in a run down between third and home AFTER the Cardinals had gotten an out at second base on the play. That probably sounds confusing, but it's mostly just that it was bad. If Rizzo had just run to the plate, he scores easily on a traditional double play. But he stopped for reasons unknown.
Craig Kimbrel, who'd finished up the 9th – pitching on back-to-back days – was then asked to hold the Cardinals down in the 10th. Couldn't quite get it done.
Kyle Hendricks was excellent tonight, as he has been in virtually every one of his last 15 starts. I still refuse to care about the pitcher W/L statistic, so whatever happened on that front is of no moment. When your bats go 0-10 with runners in scoring position while you're in the game, that's hardly on you. (Well, I mean, except for the times Hendricks batted with runners in scoring position …. )
The Cardinals got their first two runs – which ultimately chased Hendricks from the game – after a Paul DeJong grounder that *very likely* hit his foot before going into the field of play (and then getting thrown away by Willson Contreras). Probably should've been a foul ball, but the replays I could see weren't 100% conclusive. From there, it was a couple doubles and a couple runs.
That second run scored after Andrew Chafin relieved Hendricks, who'd batted the previous inning with a chance to pad the lead. It felt a little incongruous to bat Hendricks, and then pull him so quickly the next inning, so I didn't really get either side of that decision.
Still, you hold the other team to two runs in regulation, and you should win that game most nights. The bats weren't there when the big moments presented themselves.
Given certain pinch-hitting and positional decisions late in the game, by the way, it's clear Kris Bryant was wholly unavailable to play.
Brett Taylor is the Editor and Lead Cubs Writer at Bleacher Nation, and you can find him on Twitter at @BleacherNation and @Brett_A_Taylor.
Bleacher Nation Privacy Policy and Terms of Use. Bleacher Nation is a private media site, and it is not affiliated in any way with Major League Baseball, the National Football League, the National Basketball Association, the National Hockey League, the Chicago Cubs, the Chicago Bears, the Chicago Bulls, the Chicago White Sox, or the Chicago Blackhawks. None of MLB, the NFL, the NBA, the NHL, the Cubs, the Bears, the Bulls, the White Sox, or the Blackhawks have endorsed, supported, directed, or participated in the creation of the content at this site, or in the creation of the site itself. It's just a media site that happens to cover MLB, the NFL, the NBA, the NHL, the Chicago Cubs, the Chicago Bears, the Chicago Bulls, the Chicago White Sox, and the Chicago Blackhawks.
Bleacher Nation is a participant in the Amazon Services LLC Associates Program, an affiliate advertising program designed to provide a means for sites to earn advertising fees by advertising and linking to Amazon.com.
Read full article at bleachernation.com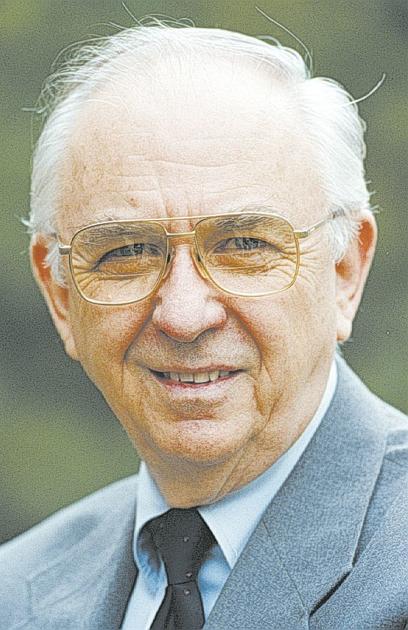 Cherokee Tribune Ledger News 22 July, 2021 - 10:00am
Please log in or sign up to purchase a new subscription or verify an existing subscription to continue reading.
We have used your information to see if you have a subscription with us, but did not find one. Please use the button below to verify an existing account or to purchase a new subscription.
Your current subscription does not provide access to this content. Please use the button below to manage your account.
Buy a monthly subscription or pay yearly to get full access to all of our local news. Subscribers can also sign up for a trial offer of 99 cents per month for the first two months. After that, the rate will be $4.99 per month.
Print subscribers can link their account to get a free digital subscription. Your digital access is already included in the price of your existing print subscription.
Please log in, or sign up for a new account to continue reading.
Thank you for reading! We hope that you continue to enjoy our free content.
Welcome! We hope that you enjoy our free content.
Thank you for reading! On your next view you will be asked to log in or create an account to continue reading.
Thank you for reading! On your next view you will be asked to log in to your subscriber account or create an account and subscribepurchase a subscription to continue reading.
Thank you for signing in! We hope that you continue to enjoy our free content.
Partly cloudy. High 91F. Winds light and variable..
A few clouds. Low 68F. Winds light and variable.
Recently I had an opportunity to visit, after a long absence, with a good friend who happens to be a ranking officer in an area police department.
Considering how police are being plummeted in cities and states all across America today by those who would like to see America, with its unique freedoms, fall by the wayside.
An example of one of those declared enemies of America is the woman who heads the Black Lives Matter movement, and controls its nearly one hundred-million-dollar bank account and has declared she is an devoted communist. But rather than move to Cuba or Venezuela, real live communist countries to live in, and with Cuba now if full revolt over their communistic rule of 60 years, and where communism governs, she instead spent nearly three million of the BLM's capitalistic funds to purchase not one, but two mansions in one of Hollywood's most prodigious neighborhoods. And according to recent press headlines a few of BLM's members did not hold kindly to this unauthorized expenditure of their capitalistic funds.
During our visit I asked my friend how the year-long "defund the police" attack has affected his department. His answer was that the "defund the police" movement has devastated his department. His indicated that longtime members of the force are retiring and that it is near impossible to find qualified recruits willing to enter a profession no longer worthy of the community's respect. He indicated they are forced to hire and train recruits that two years ago would never have gotten in the training door.
Since our visit two months ago, as the killings in most major cities continues to rise, including our neighbor to the south, Atlanta, there is hope that this 'defund the police' movement is beginning to subside. Two of cities hit the hardest by this movement, Portland Oregon and Seattle Washington, whose city leaders let the BLM and Antifa mods run wild with the burning of buildings, toppling statutes, etc., are slowly beginning to see the light. In Oregon, the rural counties have petitioned that they leave Oregon and become counties in neighboring Idaho. It must really be bad to go to that extreme of changing states.
Fortunately for those of us living here in Cherokee County, both within its cities and in the county, we have been blessed with superb police forces, unseen unless needed and then they are jolly on the spot. Choosing policing as a profession has to be something that new recruits truly love.
I have a son-in-law who is a retired police lieutenant from the Atlanta area who was introduced to the profession while serving in the Marines for four years during the Vietnam era. He then graduated from an area university majoring in law enforcement. He loved his work but it was never easy as he rose in the ranks to his retirement status. There was always danger every time he answered a call, as there is with every officer who answers a call today, be it here in Cherokee County, its cities or elsewhere in America. Years ago, I had a brother-in-law, now passed on, who joined the FBI. He did not like the constant moving from one area to another area and after a few years returned to college and received his degree in another discipline.
Unfortunately we have had an example of just how dangerous policing is in the nearby Holly Springs police force when a fairly new young officer lost his life during a traffic stop. The entire law enforcement community turned out to honor him at his funeral, as they do with every officer who dies in action.
With the growing surge of drug use and drug trafficking throughout America, Cherokee County is not immune to these growing dangers. And with the growth in the county that danger is sure to grow, especially from those from countries where respect for the law is not as strong as it here in Cherokee County.
Yes, our Cherokee Tribune paper reports on those incidents that bring in the county's law enforcement personnel, but fortunately they do not happen as often as they do in Atlanta and surrounding counties. I believe this is because of the top leadership of the county's local law enforcement departments and of those loyal officers, male, and female, who love the work they do and see fit to commit their lives to defending the communities they police in. Thanks to all of our law enforcement officers here in Cherokee County.
Now, more than ever, residents need trustworthy reporting—but good journalism isn't free. Please support us by purchasing a digital subscription. Your subscription will allow you unlimited access to important local news stories. Our mission is to keep our community informed and we appreciate your support.
There was a problem reporting this.
Success! An email has been sent to with a link to confirm list signup.
Error! There was an error processing your request.
Quad City Times 22 July, 2021 - 10:00am
Cardinals manager Mike Shildt walks off the field after removing relief pitcher Alex Reyes, not pictured, in the ninth inning of a game against the Chicago Cubs at Busch Stadium in St. Louis on Tuesday, July 20, 2021. (Colter Peterson, cpeterson@post-dispatch.com)
Cardinals career saves leader Jason Isringhausen, who has been hired back as a special minor-league pitching assistant, didn't see what happened Tuesday night to Alex Reyes, who lost a 6-1 lead in the ninth inning for the first blown save of his career after converting 24 in succession, 22 of them this season.
But Isringhausen, in Louisville, Kentucky, with the Class AAA Memphis team, wasn't too concerned.
"I'd say one out of 25 isn't too bad," he said. "Doing the job he's doing right now, it's how he deals with the failures that makes him that much better than (being) an All-Star. I'm not worried about Alex. He's got a good head on his shoulders.
"As long as he's healthy, Alex is going to be fine. You do it long enough, you're going to blow saves. The good thing about closing is you get to do it the next day. You get back on that horse and it all goes away."
When 'Izzy' had the ninth inning Tuesday described to him on the telephone, he said, "Those are the ones that sting a little bit. You learn from your mistakes. I'm sure he's second-guessing himself today on certain pitches but we all know how good Alex is."
Save No. 24 on Sunday enabled Reyes to break Isringhausen's team record for consecutive saves.
Before Isringhausen came here to record 217 saves, he had been the closer for the Oakland Athletics. He didn't recall losing a five-run lead, but he did recall blowing a save on two pitches — back-to-back homers by New York's Bernie Williams and David Justice in Yankee Stadium.
"I remember reporters asked me about it," Isringhausen said. "I said, 'I think I'll be rested for tomorrow because I only threw two pitches.'"
Reyes, who threw 30 pitches on Tuesday, wasn't likely to pitch on Wednesday but it had nothing to do with his outing of the night before.
"Some days, the human element comes into play," manager Mike Shildt said. "You have moments that don't work out.
"You go through three years of rehab and some of the trials and tribulations he's had, I'm more than confident that Alex Reyes will be ready to bounce back."
The Cardinals suffered perhaps their most difficult loss of the season on Tuesday. It was the first time they had lost a game they led after eight innings. They had been 38-0.
"It wasn't a good time to have a bad half-inning," Shildt said. "Does it sting? I'm not going to say it doesn't sting. It hurt.
"That was one of the harder ones I've ever been a part of, candidly. But that's the thing about the game. You get a chance to show up today and compete. Whatever happens today won't be because of the aftereffects of last night."
But, in the cold light of day, would he change any decision?
"I felt good about every single possibility that was taking place," said Shildt, who said the only move that he might have done differently was his insertion of righthanded-hitting infielder Edmundo Sosa in a double switch. Seeing lefthander Andrew Chafin warming up for the Cubs, Shildt wanted Sosa leading off the ninth against Chafin if the game went that far but the Cubs, after going ahead 7-6, quickly warmed up closer Craig Kimbrel. Then Shildt pinch-hit lefthanded-batting Matt Carpenter for Sosa.
"I never saw Kimbrel get loose," Shildt said.
"You would have thought he would have been up a little quicker. I didn't know if he had been traded, or what?" Shildt said, jokingly.
But, "not at all," did he regret his starting Luis Garcia in the ninth and then going to Reyes and, finally, Giovanny Gallegos.
"That didn't cause me any lack of sleep at all," Shildt said. "The fact of the matter is, Garcia gets a strikeout (with a wild pitch) and a ground ball (for an error) and then he walked a guy so we go to Alex with plenty of buffer.
"I absolutely replayed it. You can shape it any way you want. When it works out, it's great and everybody goes home and feels good about it. And when it doesn't work out, people are going to question the question. That's their prerogative.
"There was more frustration about how it ended as opposed to, 'Oh, my gosh, we missed something.'"
Righthander Miles Mikolas, on the injured list with a forearm problem, will start for Memphis at Louisville on Saturday night. Righthander Daniel Ponce de Leon (shoulder discomfort), who will be brought back as a reliever, is slated to pitch an inning for Memphis at Louisville on Thursday night.
Shildt said righthander Jack Flaherty (oblique tear) is likely to have one more bullpen session before he faces hitters here, or on a rehab option.
National Baseball Hall of Famers Lou Brock and Bob Gibson, both of whom died late last season, will be honored during Cardinals Hall of Fame weekend Aug. 20-22, with families of both to participate in pregame ceremonies and throw out ceremonial first pitches.
• Starter Johan Oviedo, who allowed just one run in five innings, had a thumbnail issue on Tuesday, which he told the staff about after the fifth inning. He faced only one batter in the sixth but Shildt said he did not believe the injury to be serious and the Cuban righthander is likely to take his turn Sunday in Cincinnati.
• Righthander Roel Ramirez, who had been at Memphis, was claimed off waivers by the New York Mets. Ramirez had an earned run average of 81.00 for his two innings of work for the Cardinals in the past two seasons.
Sign up to receive professional baseball news in your inbox every week.
While the bottom line looks fine, plenty of work remains during the second half of the season for the Quad Cities River Bandits.
BELOIT, Wis. — With the score tied and two outs in the top of the seventh inning Saturday, the Quad Cities River Bandits were in need of a big hit.
Cardinals manager Mike Shildt walks off the field after removing relief pitcher Alex Reyes, not pictured, in the ninth inning of a game against the Chicago Cubs at Busch Stadium in St. Louis on Tuesday, July 20, 2021. (Colter Peterson, cpeterson@post-dispatch.com)
Get up-to-the-minute news sent straight to your device.
Bleed Cubbie Blue 22 July, 2021 - 08:00am
The Cubs had a lot of chances to put this game away, but couldn't.
Yes, I must, because you came here for a recap of this loss and by gum, you shall have one.
The Cubs scored first, in the third inning, beginning with a runner NOT in scoring position — Nico Hoerner, who had singled. One out later, Rafael Ortega drove him in [VIDEO].
I don't know what's gotten into Ortega. He's a 30-year-old journeyman playing for his fifth MLB team (and in his eighth organization). David Ross decided to lead off the hot-hitting Ortega and it paid off with a 2-for-3 night, until Ortega was removed for a pinch-hitter. While he's hot? Sure, play him. Just know this is likely ephemeral.
Kyle Hendricks was once again throwing a fine game, nursing that 1-0 lead. I had the thought that Ross might lift him after the sixth, because in that inning Hendricks gave up three long fly balls, all for outs, and a sharp single to Tyler O'Neill.
But Hendricks had thrown 86 pitches through six and Ross apparently thought he could squeeze one more inning out of him by allowing him to bat. The Cubs had a runner on second with two out at the time Hendricks batted in the top of the seventh, but he struck out to end the inning.
Kyle recorded the first out of the seventh on a popped-up bunt after a leadoff single by Paul DeJong. But then Harrison Bader doubled DeJong in, tying the game, and Ross removed Hendricks in favor of Andrew Chafin, as the next two hitters were lefthanded.
Chafin, who's been so good this year, got Matt Carpenter for the second out, but Dylan Carlson doubled in Bader to give the Cardinals a 2-1 lead, the second run charged to Hendricks. The Professor put together another fine outing, but all he got was another no-decision.
The Cubs put runners on first and second with two out in the eighth, but could not score.
Then they put together a really nice two-out rally to tie the game in the ninth. Nico Hoerner was hit by a pitch and Eric Sogard was sent up to pinch hit [VIDEO].
You know, it's funny. That RBI double by Sogard — just his eighth extra-base hit in 180 plate appearances — might be the last thing he does as a Cub. The Cubs plan to activate Matt Duffy from the injured list Thursday — he was shown on the TV broadcast Wednesday in the dugout, and there would be no reason for him to be in St. Louis unless he was going to be activated — and they'll need both a 26-man and 40-man roster spot, as Duffy is currently on the 60-day IL. Giving Sogard a DFA would be a way to do both. There are other possibilities, but that one makes the most sense, to me, anyway.
So the game is now tied. Cardinals pitchers continued their HBP parade by hitting both Jake Marisnick and Willson Contreras, loading the bases with two out. Anthony Rizzo, who has made a career out of being hit by pitches, was the next hitter, but he grounded out to end the inning.
Keegan Thompson allowed a couple of baserunners in the ninth, enough that Ross brought in Craig Kimbrel to try to send the game to extras, which he did by striking out Paul Goldschmidt.
Rizzo was the Manfred man for the Cubs, and Javier Báez singled to right, too sharply for Rizzo to score. Runners on first and third, nobody out, this is a good thing, right?
This looks like bonehead baserunning but it really isn't. Rizzo was stuck in a situation where there's no good option. If he breaks for the plate on contact, he's likely thrown out easily. If that happens, there's only one out, but runners on first and second. Instead, Rizzo tried to get himself into a rundown long enough for Happ to get in scoring position, which he did.
Anyway, after Patrick Wisdom was intentionally passed, Robinson Chirinos flied to center to end the inning.
Which meant we were treated to the sight of Chirinos playing second base (with Wisdom moving to right field, a position he had played once in his career, and Nico Hoerner at third). Chirinos was originally signed as an infielder — he didn't convert to catching until 2008 — but that's the last time he played any significant time at second.
The reason for Chirinos being in the game at all was that Kris Bryant was the only other position player who hadn't played, and KB was not available:
Ross says Kris Bryant wasn't available off the bench tonight. He didn't have an answer as to whether Bryant will be in the lineup tomorrow, has to talk to him. #Cubs
In any case, it didn't matter, as no one hit the ball Chirinos' way. Craig Kimbrel wound up giving the winning run on a single by Yadier Molina. Of the six total runs (two earned) Kimbrel has given up this year, five of them have come in extra innings. Guess Kimbrel just doesn't care to pitch with the Manfred man on base.
I mentioned missed opportunities earlier, and some of those have to be credited to Cardinals defense. Harrison Bader robbed Contreras of a home run in the first inning [VIDEO].
The Cubs had runners on first and third in the third with two out and ran themselves out of the inning [VIDEO].
Nolan Arenado made a slick play and nailed Contreras at the plate in the sixth [VIDEO].
Yet another fantastic play by Arenado, robbing Nico of a hit in the seventh [VIDEO].
So the Cubs had plenty of chances in this game, they just couldn't cash in, and give the Cardinals some credit for playing excellent defense. Hendricks deserved better, although his personal winning streak remains intact due to the no-decision, for whatever that's worth.
The Cubs will try to salvage a series split Thursday evening in St. Louis. Adbert Alzolay will start for the Cubs and Kwang Hyun Kim is the scheduled starter for the Cardinals. Game time is an hour earlier than the three previous games in this set — 6:15 p.m. CT — and TV coverage will be via Marquee Sports Network.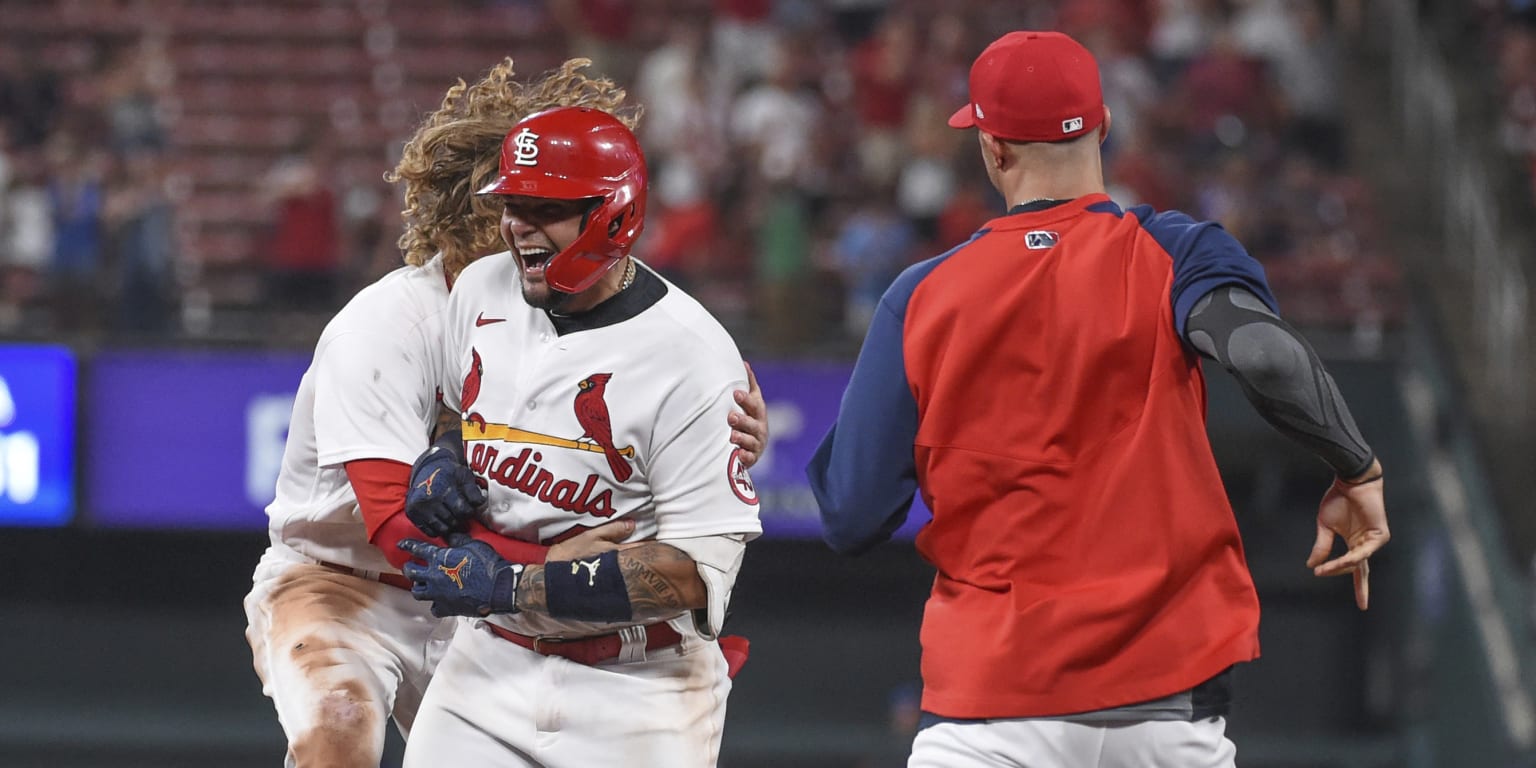 MLB.com 22 July, 2021 - 01:24am
That's the night the Cardinals endured on Wednesday, seeing a second consecutive ninth-inning lead evaporate in ugly fashion. But thanks to Yadier Molina, the dour notes were replaced, as he laced a walk-off single to lift the Cardinals to a 3-2 win over the Cubs in the 10th inning at Busch Stadium.
For Molina, it was a respite amid what's been a brutal stretch of baseball, with a .556 OPS in his last 25 games entering Wednesday. The 26th game prior? The Cardinals' last walk-off hit, also from Molina. And it was fitting that this one came in support of batterymate Adam Wainwright.
The expectation to deliver in the clutch persists even despite Molina's struggles, given he's St. Louis' leader in high-leverage situations with runners in scoring position.
And that's what contributes to the thoughts running through the club before Molina laced his opposite-field drive that one-hopped into the left-field seats (which was ruled a single since the celebration found him before he touched second).
"Game's over," felt manager Mike Shildt, who was watching from the batting cages after being tossed for arguing a strike-three call on Dylan Carlson in the fifth inning. "I was sitting there and I was like, 'It's time to go home.'"
This one, also fittingly, gave Molina the most hits against the Cubs among any active player -- 233, one better than the Reds' Joey Votto.
For the Cardinals, it was a respite from what occurred less than 24 hours prior, seeing a five-run lead in the ninth fall by the wayside as Alex Reyes blew the first save of his career. On Wednesday, a ninth-inning breakdown shared by Giovanny Gallegos and John Gant, featuring three hit-by-pitches, appeared to have the Cardinals on the course for another meltdown.
Instead, it was a feel-good victory over their archrivals -- one they desperately needed.
"Last night was a tough loss, it really was. And you're just sitting there going, 'We just can't lose this game. We just can't lose,'" said Wainwright, who pitched seven innings of one-run ball. "I mean, I know there's a lot of games left to be played, too, but losing two games in a row where you had them right on the ropes, it would have been really painful.
"The clubhouse is rocking right now. That's where we needed to be."
The victory helped the Cardinals (48-48) climb back to .500, eight days away from the July 30 Trade Deadline as they try to pin down whether they'll add to their roster or stand pat. Regardless of which way they decide to go, there were more positives to glean from Wednesday.
A majority of the good feelings came from the defense -- and quickly. It started with Harrison Bader's home run robbery of Willson Contreras on the second at-bat of the game, which Bader improved upon with his first three-hit game of the season. It continued with a pair of plays third baseman Nolan Arenado has made an expectation now in St. Louis.
And it was capped off by a heads-up play from shortstop Edmundo Sosa in the 10th, entering the game in a double-switch at short an inning prior. He collected a tailor-made double-play ball but adeptly took only the out at second before firing to Molina at home and nabbing Anthony Rizzo in a rundown, ultimately fleeing the top of the inning unscathed, to set up Molina's heroics.
"That play basically started before anything even happened," Sosa said through translator Antonio Mujica, running through all the scenarios should the ball find him.
He called it "fun." His teammates and coaches used "heady," "excellent" and a play he "nailed" to describe it.
In the scorebooks, it was a 6-2-5-2-6-3 double play. To the Cardinals, it's known as "The X Play," as they practiced such situations in Spring Training.
On Wednesday, it was just known as a dish served to the Cubs, similar to the one St. Louis received a day prior.
Chicago Tribune 21 July, 2021 - 08:22pm
Ortega re-signed with the Atlanta Braves after the 2019 season and was part of their big-league camp in spring training. But once the pandemic put the 2020 season on hold for three months, the Braves didn't invite Ortega to be part of their alternate site.
So Ortega played for Caribes de Anzoátegui in the Venezuelan Winter League as their regular center fielder shortly after signing a free-agent deal with the Chicago Cubs in November.
"It was pretty difficult at that period," Ortega told the Tribune through an interpreter before Wednesday's 3-2, 10-inning loss to the St. Louis Cardinals. "I had the benefit of going to Venezuela, playing, kept myself active. ... So it was a particularly difficult time with challenges, but here I am right now."
Cubs manager David Ross put Ortega in the leadoff spot Wednesday night, the first game he started there this season. He singled off Cardinals starter Adam Wainwright to open the game and stole second to give the Cubs a runner in scoring position. Javier Báez struck out looking to end the inning.
Ortega hit an RBI triple in the third to put the Cubs ahead 1-0 and finished 2-for-3.
Catcher Willson Contreras led off in four of the first five games after the Cubs traded Joc Pederson, but Ross likes what Contreras brings with his at-bats in the No. 2 spot, too. He nearly homered in his first plate appearance Wednesday, robbed on a leaping catch by Cardinals center fielder Harrison Bader.
"I'm just looking for a little bit something different to kind of get the offense rolling a little earlier, trying to mix it up," Ross said. "I've seen a consistent at-bat (from Ortega) coming off the bench especially. He's on the fastball. I see really good takes."
Ortega earned more playing time with those professional at-bats. He brings a good energy to the field too. Ross said Ortega is fun to be around. He has possessed that type of energy since he was a kid in Venezuela and recalled being given the nickname "balita" (bullet).
"I've always been running around, always been energetic, always bringing that," Ortega said. "I think that Ross and the team has noticed that in me, specifically, when I'm outside and catching fly balls in the outfield."
The road to this point hasn't been easy for the 30-year-old Ortega. The Cubs are his eighth organization and the fifth big-league team the journeyman outfielder has played for in the last 10 years. He appeared in 75 games for the Miami Marlins and Braves between 2018 and '19 after appearing in a career-high 66 games with the Los Angeles Angels in 2016.
Ortega battled to get back to the majors after debuting at 21 for the Colorado Rockies in 2012, when he appeared in two games, collecting two hits in four at-bats.
In his last 10 games, the left-handed-hitting Ortega has been an on-base machine for the Cubs: 9-for-22 (.409) with two doubles, two RBIs and three walks.
"He's got a nice flat bat, I've seen a cutdown on the leg kick with two strikes and he's putting the ball in play a lot," Ross said. "I love some of the contact. I know there's areas that he still has to improve. But I don't ever question his intent when he's in there and what he's working toward."
Ortega has been one of Ross' go-to options off the bench since they brought him up from Triple A on May 26, hitting .318 (7-for-22) in those situations. He credits the Cubs staff for helping him understand and buy in to their vision for how he can be productive.
"It's been a process and it hasn't been easy," Ortega said. "It's been actually difficult at the beginning of my career. I would feel that I deserve or I would want to be that everyday player, not having a bench role, but I really appreciate that the Cubs ever since the beginning had this role laid out clearly."
Copyright © 2021, Chicago Tribune