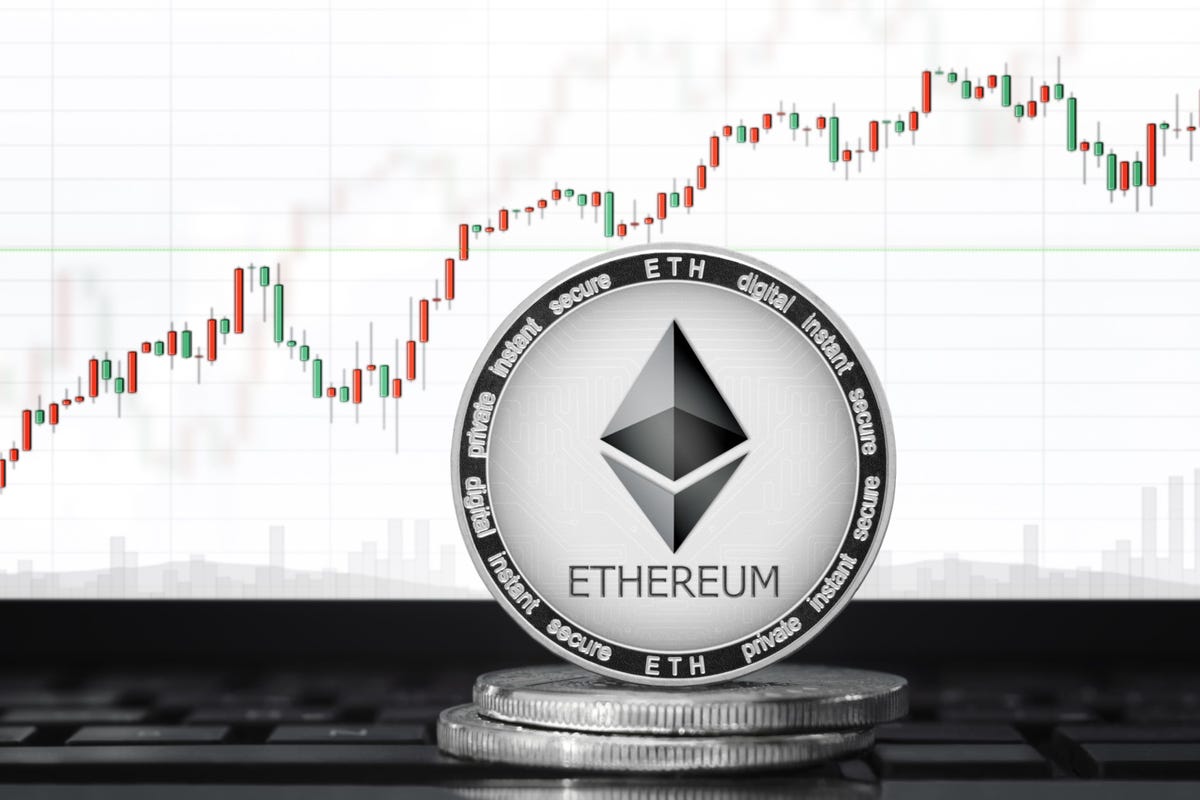 Ethereum value has taken some hits in the past few months as the coin has since significant losses in the price after the digital asset had hit its all-time high back in May. The price of ethereum had gone as high a $4,300, but the price has since crashed over 50% since then and now sits at less than $2,000 at the time of this writing.
Notwithstanding, crypto analyst and trader Kaleo predicts that the price of ETH is set to grow immensely in the next 12 months. The crypto analyst looks through movements of ethereum from back in 2017 and predicts that based on this, the digital asset is poised to experience a parabolic rally in its price.
The long-term price prediction from Kaleo puts the digital asset price at over $10k, following a major altcoins season. The analyst's prediction puts the price of ethereum at well over an 860% increase in the second half of the year 2021.
Taking to his Twitter, which remains his primary method of communication, Kaleo gave a couple of predictions regarding the prices of the top two digital assets in the space.
According to the crypto trader, the price of bitcoin was going to see another run-up that would put the digital asset in a six-figure discovery range. Joining the ranks of crypto analysts who have put the price of the number 1 crypto coin at $100,000 before the year runs out.
The tweet further went on to predict more adoption from institutions and governments. While simultaneously calling out that there will be continuous FUDs from institutions and governments surrounding cryptocurrencies.
My predictions for the second half of 2021:
— K A L E O (@CryptoKaleo) June 17, 2021
Kaleo, who uses the handle @CryptoKaleo on Twitter, posted a follow-up tweet containing even more longer-term predictions for the top crypto coins. The tweet included price predictions for both bitcoin and ethereum, and predictions for major regulations to follow. But unlike the first predictions for the second half of 2021, these predictions were much more bearish, explaining that prices would crash in this time period.
— K A L E O (@CryptoKaleo) June 17, 2021
Kaleo sees the price of ethereum falling over 90% after it hits its predicted $10,000 in the second half of 2021. Calling the price crash to be under $1,000 when this happens. Altcoins were also predicted to crash at this point, putting the general market at this point in a bear stretch.
NewsBTC is a cryptocurrency news service that covers bitcoin news today, technical analysis & forecasts for bitcoin price and other altcoins. Here at NewsBTC, we are dedicated to enlightening everyone about bitcoin and other cryptocurrencies.
We cover BTC news related to bitcoin exchanges, bitcoin mining and price forecasts for various cryptocurrencies.
© 2020 NewsBTC. All Rights Reserved.
© 2020 NewsBTC. All Rights Reserved.
Read full article at NewsBTC
Fox Business 23 July, 2021 - 10:11am
Cointelegraph 22 July, 2021 - 09:48am
The cryptocurrency market recovered on Thursday after renewed endorsements from Elon Musk at "The ₿ Word" conference on Wednesday.
The BTC/USD exchange rate was below $30,000 but bounced by more than 5% after the big reveal, touching an intraday high of $32,895. Ether, which tends to move in lockstep with Bitcoin, surged likewise.
It reclaimed $2,000 on Wednesday, rising by as much as 18.20% from its week-to-date low of $1,720.
Lukas Enzersdorfer-Konrad, chief product officer of financial services company Bitpanda, told Cointelegraph in an email statement that Ethereum would continue tailing Bitcoin in the coming sessions.
"As soon as the 'big brother' finds its support level," he added, "Ethereum will most likely follow suit."
The latest bounce in the Ether market also originated from a support level that had earlier capped Ether's downside attempts.
Pseudonymous independent market analyst Rekt Capital flashed a so-called "orange area" on a weekly ETH/USD chart, illustrating three bearish wicks and their ability to shield the pair from falling lower.
"ETH has rallied +16% since rebounding from the orange area," the analyst explained, coupling the price floor with a support trendline that apprehensively constituted a Falling Wedge.
In detail, Falling Wedges are bullish reversal patterns that start wide at the top but start contracting as the prices move lower, forming a sequence of lower highs and lower lows. A bullish confirmation comes when the price breaks above the Wedge's upper trendline with a spike in volumes.
In doing so, bulls place their upside profit target as high as the maximum wedge height.
Ether prices almost check all the boxes when it comes to trading inside a Falling Wedge pattern. Rekt Capital highlighted the same in a chart he published Thursday.
"As long as ETH holds the bottom of the structure as support until the end of the week, [it] will confirm a return to the structure after briefly losing it earlier this week," added Rekt Capital.
The maximum distance between the Wedge's upper and lower trendline is roughly $850. Therefore, according to the classic technical setup, a breakout above the upper trendline could send the prices to at least $2,500.
Nonetheless, the prices still risk falling sharply below $2,000, based on a short-term technical setup, as shown in the chart below.
The daily Ether chart shows the price could fluctuate between $1,850 and $2,080 before the potential bullish breakout, noted Rekt Capital.
Charles Kirkpatrick and Julie Dahlquist's book Technical Analysis: The Complete Resource for Financial Market Technicians notes that Falling Wedges have a failure rate of just 8%–11%. Moreover, the possibility of a bearish breakout has a higher failure rate of 15%–24%.
The views and opinions expressed here are solely those of the author and do not necessarily reflect the views of Cointelegraph.com. Every investment and trading move involves risk, you should conduct your own research when making a decision.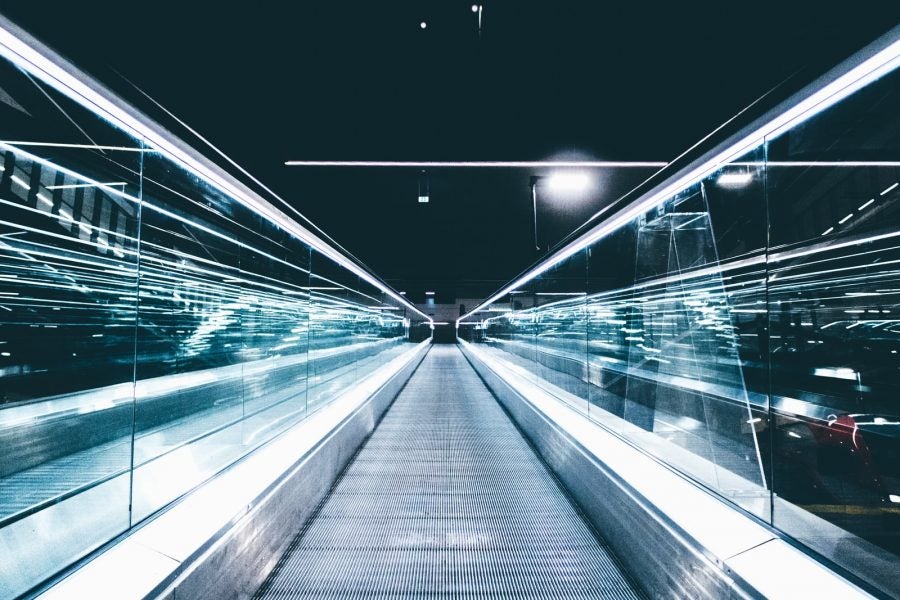 Benzinga 22 July, 2021 - 09:20am
Cryptocurrency enthusiasts claim that blockchain technology is the future. Billionaire venture capitalist Tim Draper gave his remarks on Bitcoin on Benzinga's Moon or Bust livestream, stating that Bitcoin will cause an anthropological change to society. But will the future of cryptocurrency revolve around Bitcoin, or something else?
Some see Bitcoin as antiquated technology, as its proof of work consensus model and restrictive parameters greatly limit the potential for Bitcoin. With low throughput and no smart contract capabilities, Bitcoin may have trouble scaling.
Since Bitcoin's inception, blockchain technology has taken huge strides to become more usable, scalable and secure. Since a blockchain's ledger is decentralized, the blockchain's code must find a way to come to consensus — essentially finding a way to verify transactions correctly. The first consensus model was proof of work, and Bitcoin still uses this model to validate transactions on its blockchain.
Since then, however, new consensus models have been developed that are much more efficient at scale. Of these, proof of stake is the most popular, and most cryptocurrencies today are proof of stake. Proof of stake consensus is not only more environmentally friendly, but it significantly increases transaction throughput while simultaneously reducing transaction fees.
While Ethereum is currently proof of work, it has plans to migrate to proof of stake with Ethereum 2.0. There is no set release date for this network upgrade, but it's expected to launch sometime over the next 12 months. The Eth2 testnet has been live since November, and billions of dollars in Ether have been staked on this testnet to secure the network.
Decentralization is arguably the most important feature of blockchains. Unlike fiat currency, there's no entity that controls the circulating supply of Bitcoin. This gives investors the security of knowing that their funds are finitely scarce. Unlike gold which can continuously be mined, there is a set supply of bitcoin that will ever be in existence. Plus, Bitcoin can be stored and transferred much easier than gold, making it a more practical store of value for the future.
The decentralized nature of blockchains opens up endless possibilities for trustless and immutable financial functions. Projects like Ethereum are not only decentralizing the monetary system, but Ethereum is also decentralizing the underlying financial institutions that are necessary for a truly decentralized future.
Ethereum can do this through a novel technology called smart contracts. Smart contracts are code that's uploaded to the blockchain, allowing them to benefit from the decentralized, permissionless and trustless nature of blockchains. So how are smart contracts replacing traditional financial institutions, and how are users benefiting from this new system?
Most of the lofty goals in the cryptocurrency space are driven by Ethereum's ecosystem. Decentralizing financial functions such as exchanges, insurance, governance and ownership are already coming to fruition through smart contract applications.
Smart contracts power decentralized exchanges (DEXs) like Uniswap, Sushiswap and 0x. These platforms let anyone swap cryptocurrency without an intermediary, creating a platform that no one controls. After centralized exchanges halted the trading of GameStop (NASDAQ: GME), more attention has been paid to the control that centralized exchanges have over their users.
Lending is another industry that's being revolutionized by blockchain technology. Aave is the leading lending platform built on Ethereum and it has over $10 billion of funds being put to work. Those who use Aave can instantly be approved for loans and earn high interest from savings accounts, all while knowing your funds are being safely managed by autonomous code on the blockchain.
Yet another sector that's being revolutionized by Ethereum is ownership. Nonfungible tokens (NFTs) can be minted on Ethereum's blockchain network, allowing for verification of digital ownership. While gaming and art have been the core industries affected by NFTs so far, these tokens have the potential to verify ownership of plots of land, car deeds, business documents and so much more.
When talking about the future of cryptocurrency, it's clear that Bitcoin will play a role in this decentralized future. Many investors see Ethereum in the same light, as millions of users have already transferred trillions of dollars worth of cryptocurrency on its network. Altcoins, on the other hand, are much more of a gamble than well established cryptocurrencies.
While some altcoins will likely appreciate even more than Bitcoin and Ethereum in the future, many of these cryptocurrencies will undoubtedly fail. Before investing in altcoins, you should ask yourself a few important questions.
The cryptocurrency markets have seen a sharp downturn in the past few months, with Bitcoin and Ethereum both down over 50% from their all-time highs. Most altcoins are down even more, causing some investors to panic sell their cryptocurrency positions.
However, Bitcoin and Ethereum are still up well over 100% in the past year, and experienced cryptocurrency investors are used to this kind of volatility in the markets. Buying cryptocurrencies during significant dips is often the best way to make a large return from crypto, but be sure to do your own research and only invest money that you can afford to lose.
There are plenty of U.S cryptocurrency exchanges that you can trust to invest in cryptocurrency securely. Of these, Coinbase and Gemini are the most popular among crypto investors. These apps have simple user interfaces, and they're easy to use even if you've never invested before.
If you're looking for a one-stop shop for stocks and cryptocurrency, then Robinhood and Webull are good options. These exchanges don't support as many altcoins as cryptocurrency exchanges, but they do support Bitcoin and Ethereum. 
When investing in any new technology, there are greater risks than most other investments. Cryptocurrencies are still speculative investments, and use cases are still being developed across the board. Decentralized protocols may see more strict regulations in the future, as most of these platforms are anonymous. Also, traditional financial institutions have huge influence over government regulations, so if cryptocurrency becomes a direct competitor to these firms, lobbyists may push for more strict regulations.
Benzinga crafted a specific methodology to rank cryptocurrency exchanges and tools. We prioritized platforms based on offerings, pricing and promotions, customer service, mobile app, user experience and benefits, and security. To see a comprehensive breakdown of our methodology, please visit see our Cryptocurrency Methodology page.
Gemini builds crypto products to help you buy, sell, and store your bitcoin and cryptocurrency. You can buy bitcoin and crypto instantly and access all the tools you need to understand the crypto market and start investing, all through one clear, attractive interface. Gemini Crypto Platform offers excellent account management options. You can manage your account at a glance, view your account balance 24-hour changes and percent changes. Get started with Gemini now.
What you'll get: a deep dive into relevant crypto projects, exclusive insights into alt coins from the pros & more!
Learn more about the best cryptocurrencies and altcoins you can buy based on VC-backing, technology, price and more.
Read More
Learn more about the best cryptocurrency trading platforms to trade your coins. Rankings are based on usability, fees and more.
Read More
Discover the best crypto apps you can use on your iPhone or Android phone, based on security, data, availability and more.
Read More
Is bitcoin a good investment? Learn more about bitcoin and determine whether this cryptocurrency is the right investment for you.
Read More
Bitcoin and Ethereum are both crypto, but they couldn't be more different. Learn more about Bitcoin and Ethereum in Benzinga's guide.
Read More
Confused about how bitcoin works? Start with Benzinga's guide to learn more about the bitcoin system.
Read More
© 2021 Benzinga | All Rights Reserved
Yahoo Finance 22 July, 2021 - 06:30am
Buyers have consistently taken profits along the intermediate-term downtrend defined by a series of lower price highs on the charts. There is strong resistance at around $32,000-$34,000, which could limit upside price moves.
Bitcoin was trading at around $31,700 at press time and is roughly flat over the past week.
The relative strength index (RSI) on the four-hour chart is approaching overbought territory, which could encourage further selling over the short-term.
The daily RSI is rising from oversold levels since Tuesday and displays a bullish divergence. Higher lows on the daily RSI suggests the intermediate-term downtrend is slowing.
Bitcoin remains in a tight range of between $30,000 and $36,000 as the broader uptrend weakens.
Related: Elon Is 'In It for the Profit Motive': An Interview With Google's Neel Mehta
Twitter and Snap to kick off social media company earnings, seven states announce $26 billion deal to settle opioid lawsuits, U.S. and Germany reach truce on Russian gas pipeline, and other news to start your day.
When Aruna's founders first met at university, they wanted to find a way to use their studies in information technology to help family members who were running small fisheries. Indonesia is one of the world's largest fisheries producers, but the industry is very fragmented. Aruna was created to bring them closer to customers like restaurants and exporters, the way farm-to-table startups are aggregating the agricultural supply chain.
Gross margins are expected to be more than 80% based on the current bitcoin price and its network difficulty.
The fund manager filed a proposal with the SEC to list the Global X Bitcoin Trust on the Cboe BZX Exchange.
Dogecoin is slowly moving towards the resistance level at $0.20.
A significant group of European Central Bank policymakers objected to the new interest rate guidance it gave on Thursday but most were won over and only two -- the German and Belgian central bank chiefs -- held out, four sources told Reuters. The ECB said after Thursday's meeting that it would not hike borrowing costs until it sees inflation reaching its 2% target "well ahead of the end of its projection horizon and durably", a commitment Bundesbank chief Jens Weidmann and Belgium's Pierre Wunsch objected to. "It was an unusually robust debate, and a lot more than just two people voiced concerns, but most were eventually won over by (ECB President Christine) Lagarde," one of the sources said.
On Monday afternoon crypto Twitter influencer @tradermayne stopped by Benzinga's "Moon or Bust" show to share his thoughts on the market, crypto trader lifestyle and the future of decentralized finance. Mayne has over 188k followers on Twitter and has been actively trading Bitcoin (CRYPTO: BTC), Ethereum (CRYPTO: ETH) and altcoins since 2013. Mayne shared that his current bias is towards the downside, noting that recent price actions do not reflect a typical bottom. In regards to the Bitcoin vs.
The crypto lender is days away from closing a $500 million Series E, sources say. A timetable for a public listing is circulating among investors.
(Bloomberg) -- Sign up for the New Economy Daily newsletter, follow us @economics and subscribe to our podcast.Bundesbank President Jens Weidmann and Belgian Governor Pierre Wunsch opposed new European Central Bank policy guidance that signals a longer period of record-low interest rates, according to officials familiar with the matter.The two Governing Council members were concerned about wording that can be seen as making too much of a long-term commitment to loose monetary policy, the people
ARK Invest added to its stakes in DraftKings, Fate Therapeutics, and Zoom Video, all of which are trading well below their recent peaks.
Nintendo's (OTC: NTDOY) stock price recently slumped after Valve announced the Steam Deck, a handheld gaming PC that can play games from a user's Steam library. The Steam Deck is more powerful than Nintendo's Switch, but its base model will cost $399 -- just $50 more than the Switch. The Steam Deck stole the spotlight from Nintendo's Switch OLED, a newly upgraded model which will launch this October, and the media is saying the device is the Switch's first big competitor.
For institutions to move into crypto, they need systems that protect against irreversible mistakes.
The bank told its financial advisers in a memo earlier this week to take buy and sell orders from its wealth management clients for five cryptocurrency products effective July 19, the report said. Four of such products are from Grayscale Investments and one from Osprey Funds, according to the report. JPMorgan declined to comment on the report.
It was a record sum for the sector, headlined by Circle, Ledger, Paxos and more.
A NatWest spokesperson said the bank has seen a high level of cryptocurrency investment scams targeting customers across retail and business banking, particularly through social media sites.
This week's price movements for Bitcoin (BTC), gold, and our stock picks Mastercard and BNY Mellon.
Last October, Mercedes-Benz gave us an artful, obscured peek at a vehicle it called the Vision EQXX the same day parent company Daimler presented its Strategy Update. The car, like all such with "Vision" in the name, is a concept being used as "a pre-development project to introduce new technologies" in the words of Daimler CEO Olla Kaellenius. Mercedes has knighted divisions like its UK-based High Performance Powertrains, which specializes in developing the hybrid drivetrain for the Mercedes-AMG Petronas Formula 1 team, to experiment with maximizing EV efficiency and range.
The roller-coaster-like trajectory that has been Co-Diagnostics' (NASDAQ: CODX) stock price climbed another hill on Thursday. Co-Diagnostics announced that its CoPrimer diagnostics platform, which underpins testing products -- like its popular-for-obvious-reasons Logix Smart for COVID-19 -- has been granted a patent in South Korea. "We believe that this patent granted by South Korea provides additional validation of the uniqueness and versatility of the CoPrimer platform," the company quoted CEO Dwight Egan as saying.
Snap's revenue, earnings, and user growth all surpassed analyst estimates -- and guidance looks promising, too.
Yahoo Finance 22 July, 2021 - 06:29am
"We are now short-term bullish to the topside against the $30,000 region triple bottom with strong bullish divergence," Singapore-based QCP Capital said. "In addition to this, the market is short gamma to the topside – a break above $35,000-$36,000 could trigger a quick short squeeze towards the $40,000-$42,000 range top."
Bitcoin bears have failed at least three times in the past two months to establish a foothold under $30,000. While prices did close (UTC) below the key support earlier this week, Wednesday's jump to $32,000 negated the bearish breakdown.
Related: Elon Is 'In It for the Profit Motive': An Interview With Google's Neel Mehta
The persistent defense of the $30,000 mark has taken the shape of a so-called triple bottom pattern on the daily chart, which also shows a bullish divergence of the relative strength index (RSI). The pattern occurs when the indicator prints higher lows, contradicting weakness in price, and is a signal of seller exhaustion and scope for a price bounce.
The 50-day simple moving average (SMA) at $34,500 may offer immediate resistance. According to Katie Stockton, founder and managing partner of Fairlead Strategies, a breakout above the 50-day SMA would target the 200-day SMA near $44,000.
Patrick Heusser, head of trading at Crypto Finance, also pointed to $35,000 as a critical level. "Order book flow looks good, but a lot of stale selling orders are coming up in the $35,000 area, which still need to be cleared," Heusser said.
Lastly, market participants who went "short gamma" by selling call options – or insurance against bullish moves – at or above $35,000 over the past few weeks may resort to hedging, that is buying spot or futures, if prices rise to above $35,000.
Related: Can This Network Theory Predict if Bitcoin Is Undervalued?
That, in turn, may bolster the bullish move, possibly yielding a test of $40,000-$42,000, as anticipated by QCP Capital. Being short gamma means being an option writer (seller) regardless of whether the option is a call or put. Traders typically write options when they expect the underlying asset to see low-volatility consolidation.
Bitcoin is currently trading at near $31,800, representing a 1% drop on the day, according to CoinDesk 20.
The cryptocurrency rose from $29,800 to over $32,000 yesterday on a string of bullish news. The day ended with tech entrepreneur and provocateur Elon Musk saying that his aerospace company, SpaceX, holds bitcoin. Musk also said that he owns bitcoin, ether and dogecoin, and added that Tesla might relist bitcoin as a payments alternative.
The company, which listed on the London Stock Exchange in 2018 as a vehicle to allow investors to tap into crypto mining, revealed that the 200-megawatt facility in Dickens County will be powered predominantly by renewable energy.
New report claims cryptocurrency is 'one of the most sustainable industries globally' and actually incentivizes renewable energy use
Roger Daltrey's legendary hell-raising with The Who provided him with the ultimate life-changing experience
The head of Thailand's National Vaccine Institute apologized Wednesday for the country's slow and inadequate rollout of coronavirus vaccines, promising it will join the U.N.-backed COVAX program to receive supplies from its pool of donated vaccines next year. Thailand is battling a punishing coronavirus surge that is pushing new cases and deaths to record highs nearly every day. There is fear that the numbers will get much worse because the government failed to secure significant vaccine supplies in advance of the onslaught.
Deputy Governor T. Rabi Sankar said a CBDC would reduce the use of cash and protect citizens from the volatility of cryptocurrencies.
Many people are taking to the skies again after receiving their COVID-19 vaccination — so which airline should they choose? According to AirlineRatings.com's annual ranking, their best bet is Qatar Airways, which topped the travel search site's list of the Top 20 carriers around the world. To be included in the list, an airline must have achieved "a seven-star safety rating," the website noted.
Much of Derby's industry has fallen silent as Rolls-Royce's civil aerospace business begins a two-week shutdown. The break, the first the company has had since at least the 1980s, is hoped to stem heavy losses faced by the aerospace giant since the start of the pandemic. Coronavirus has caused a collapse in air travel, with long-haul routes serviced by the wide-body airliners hit the hardest. On Friday, 10,000 UK staff – mostly in Derby, but also at plants in Bristol, Washington and Inchinnan –
After all, e-commerce is still far from ubiquitous, and Shopify is executing on a strong growth strategy. Shopify democratizes commerce. Its software helps merchants manage their businesses across physical and digital locations, including online marketplaces, social media sites, and mobile storefronts.
Intel (NASDAQ: INTC) is considering a $30 billion takeover of GlobalFoundries, the world's fourth-largest chip foundry, according to The Wall Street Journal. The rumored deal would mark Intel's biggest acquisition ever, and cancel GlobalFoundries' planned IPO. GlobalFoundries CEO Thomas Caulfield recently dismissed those rumors, but the WSJ report implies that Intel has actually been holding talks with GlobalFoundries' top stakeholder -- Abu Dhabi's sovereign wealth fund Mubadala Investment -- instead of GlobalFoundries' executives.
China's soybean imports are set to slow sharply in late 2021 from a record first-half tally, confounding expectations for sustained growth from the top global buyer and denting market sentiment just as U.S. farmers look to sell their new crop. A collapse in hog sector profitability and a sharp rise in wheat feed use are crimping demand in China, where imports this year may now be less than 100 million tonnes, compared with a recent U.S. forecast of 102 million tonnes. As China accounts for 60% of global soybean imports, its diminished appetite - just as U.S. farmers pull in what is projected to be their third-largest harvest ever - stands to add further volatility to the critical crop, which rallied to nine-year highs this year.
LUV earnings call for the period ending June 30, 2021.
(Bloomberg) -- Oil is poised to end the week close to where it started, having recouped most of a rout on Monday on signs global demand is holding up despite the spreading virus.Futures in New York held steady above $71 a barrel on Friday, the same level seen a week ago. While crude sank earlier in the week as the rapidly spreading delta variant stoked a selloff across broader markets, prices have since rebounded with fuel demand and road traffic from the U.S. to Asia and Europe proving to remai
GoMining offers holders and miners a profitable channel to earn Bitcoin (BTC) via its native GMT token without having to buy expensive mining equipment or spend high electricity fees. If you have interacted with Bitcoin (BTC), the largest cryptocurrency, you probably know that mining is how you earn or obtain new coins. Over the past decade, Chinese miners have dominated the Bitcoin mining industry – with past estimates showing close to 70% of the total hash power coming from the country. Howeve
ConocoPhillips (NYSE: COP) stock soared today, up 4.8% as of 2:30 p.m. EDT. A bullish analyst rating on a day oil prices inched higher was enough to send ConocoPhillips stock soaring. Energy stocks sank earlier this week when crude oil prices hit the wall after OPEC reached an agreement with allies to increase oil production.
EU antitrust enforcers have extended their deadline for a decision on British Airways and Iberia owner International Airlines Group's 500-million-euro ($589.5 million) bid for Spain's Air Europa to Dec. 3, an EU filing showed. The European Commission, which opened a full-scale investigation last month on concerns that the deal would reduce competition on Spanish local and international routes, had previously set a Nov. 5 deadline. IAG may have to offer concessions, such as giving up certain routes, to secure EU approval for the Air Europa deal.
The ride-hailing giant's shares are now down by more than 25% since their New York market debut last month.
Cointelegraph 22 July, 2021 - 05:27am
Bitcoin and Ethereum have been majorly trading in sync since 2018, increasing risk exposure of crypto-only investment portfolios.
"I had known about Bitcoin and Ethereum and dozens of other assets for years," the 33-year old businessman said. "But I only got to invest in them after the lockdown pushed me and my family members out of work. And it helped us survive — big time."
Saxena revealed that he had allocated about 80% of his investment portfolio to Bitcoin (BTC) and Ether (ETH), with the rest of his capital distributed across Polygon, Dogecoin (DOGE) and Chainlink's LINK. His crypto-only investment netted him great profits, the numbers of which Saxena declined to reveal. 
However, he did notice how he almost got half of his unrealized profits wiped by deciding not to liquidate ahead of the May 2021 crash.
"I was liquidating cryptocurrencies based on my household demand for cash," Saxena said. "While I am still in profits, seeing my profits decline by more than 50% has prompted me to get a huge portion of my investments back into cash."
Retail traders like Saxena have come under pressure due to over-reliance on the two most predominant cryptocurrencies: Bitcoin and Ether.
While different in terms of economics and use cases, both digital assets tend to move in the same direction. In recent history, their losses and profits appeared well-synced, illustrating that their holders might see their investments grow rapidly during bull trends but, at the same time, risk losing a lot when the uptrend exhausts and reverses to the bearish side.
"If it is a pure crypto portfolio, then, of course, having two cryptos which are highly correlated with one another adds risk to the portfolio," said Simon Peters, a crypto analyst at multi-asset brokerage company eToro.
On the other hand, Liam Bussell, head of corporate communications at fiat-to-crypto gateway provider Banxa, called Bitcoin and Ether liquidity backstops for crypto traders.
In his comments to Cointelegraph, the executive said that traders utilize their initial gains in the top two cryptocurrency markets to invest in mid and lower-cap digital assets, citing rallies in Dogecoin and across nonfungible token projects. He noted:
Additionally, Peters advised traders and investors to counterbalance their crypto investment risks by allocating a good portion of their capital in traditional financial instruments, including stocks, commodities, and fixed-income securities/funds.
"Historically, crypto has shown itself to be pretty uncorrelated to other asset classes and offers better risk-adjusted returns," the analyst explained.
Peters, meanwhile, reminded that the Ethereum network's transition from proof-of-work to proof-of-stake — known as Ethereum 2.0 — might limit its correlation with Bitcoin.
In detail, one of the principal features included in the upcoming Ethereum blockchain upgrade, called Ethereum Improvement Proposal 1559, is deflation and intends to burn a portion of transaction fees collected from users.
That could wipe out at least 1 million ETH tokens every year from the circulating supply, thus making the asset scarcer, according to crypto education publication Coinmonks. 
Bitcoin exhibits a similar scarcity by reducing its newly issued supply rate by half every four years, a process called a halving. The cryptocurrency has a limited supply cap of 21 million tokens.
"It's possible that a decoupling could occur between bitcoin and ether following the completion of the transition to 2.0, as the 'tokenomics' — how ETH works on the 2.0 blockchain — will be different to at present," said Peters, adding:
As for Saxena, the novice trader said he would "hodl" on to a portion of his BTC and ETH.
"If business picks up again after a full economy reopening, I'm planning to invest consistently across Bitcoin, Ethereum, gold and mutual funds," he noted.
The views and opinions expressed here are solely those of the author and do not necessarily reflect the views of Cointelegraph.com. Every investment and trading move involves risk, you should conduct your own research when making a decision.
NewsBTC 21 July, 2021 - 10:08pm
Bitcoin price found a strong buying interest below the $30,000 level. BTC formed a support base near the $29,300 and it started a major recovery wave.
The price surged above the $30,000 and $30,500 resistance levels. There was a clear break above the 61.8% Fib retracement level of the recent downward move from the $31,900 swing high to $29,312 low. There was also a break above a major bearish trend line with resistance near $31,250 on the hourly chart of the BTC/USD pair.
The pair jumped above the $31,500 level and the 100 hourly simple moving average. Finally, there was a break above the $32,000 resistance zone.
It tested the $32,500 resistance zone. It seems like the bears were active near the 1.236 Fib extension level of the recent downward move from the $31,900 swing high to $29,312 low. Bitcoin price is now consolidating above the $31,500 level.
If bitcoin fails to climb above the $32,300 and $32,500 resistance levels, it could start a downside correction. An initial support on the downside is near the $31,500 level.
The first major support is now near the $31,200 zone. A clear downside break below the $31,200 support may possibly put a lot of pressure on the bulls. The next key support is seen near the $30,500 level.
Hourly MACD – The MACD is now losing pace in the bullish zone.
Hourly RSI (Relative Strength Index) – The RSI for BTC/USD is now well above the 50 level.
Major Support Levels – $31,500, followed by $31,200.
Major Resistance Levels – $32,200, $32,500 and $33,000.
Aayush is a Senior Forex, Cryptocurrencies and Financial Market Strategist with a background in IT and financial markets. He specialises in market strategies and technical analysis, and has spent over a DECADE as a financial markets contributor and observer. He possesses strong technical analytical skills and is well known for his entertaining and informative analysis of the currency, commodities, Bitcoin and Ethereum markets.
NewsBTC is a cryptocurrency news service that covers bitcoin news today, technical analysis & forecasts for bitcoin price and other altcoins. Here at NewsBTC, we are dedicated to enlightening everyone about bitcoin and other cryptocurrencies.
We cover BTC news related to bitcoin exchanges, bitcoin mining and price forecasts for various cryptocurrencies.
© 2020 NewsBTC. All Rights Reserved.
© 2020 NewsBTC. All Rights Reserved.