Which clubs would be in European Super League?
The 12 clubs supporting the European Super League, as it stands, are: Manchester United, Liverpool, Manchester City, Arsenal, Chelsea, Tottenham, FC Barcelona, Real Madrid, Atletico Madrid, Inter Milan, AC Milan and Juventus. The AthleticEuropean Super League: Premier League and other competitions will ban all clubs involved
Any club who joins the European Super League will be banned from the Premier League, the FA Cup, Serie A, La Liga and UEFA competitions.
Their players are also at risk of being stopped from joining up with their national teams and, potentially, representing them at World Cups and European Championships, according to a joint statement.
A report in The Times said a number of top European clubs had signed up to a breakaway Super League ahead of UEFA's planned announcement of a new Champions League format on Monday.
The Premier League and other top European leagues, along with federations, have condemned the plans and also thanked the teams that have refused to sign up.
A statement said: "UEFA, the English Football Association and the Premier League, the Royal Spanish Football Federation (RFEF) and LaLiga, and the Italian Football Federation (FIGC) and Lega Serie A have learned that a few English, Spanish and Italian clubs may be planning to announce their creation of a closed, so-called Super League.
"If this were to happen, we wish to reiterate that we – UEFA, the English FA, RFEF, FIGC, the Premier League, LaLiga, Lega Serie A, but also FIFA and all our member associations - will remain united in our efforts to stop this cynical project, a project that is founded on the self-interest of a few clubs at a time when society needs solidarity more than ever.
"We will consider all measures available to us, at all levels, both judicial and sporting in order to prevent this happening. Football is based on open competitions and sporting merit; it cannot be any other way.
"As previously announced by FIFA and the six Federations, the clubs concerned will be banned from playing in any other competition at domestic, European or world level, and their players could be denied the opportunity to represent their national teams.
"We thank those clubs in other countries, especially the French and German clubs, who have refused to sign up to this. We call on all lovers of football, supporters and politicians, to join us in fighting against such a project if it were to be announced. This persistent self-interest of a few has been going on for too long. Enough is enough."
A statement said: "The Premier League condemns any proposal that attacks the principles of open competition and sporting merit which are at the heart of the domestic and European football pyramid.
"Fans of any club in England and across Europe can currently dream that their team may climb to the top and play against the best. We believe that the concept of a European Super League would destroy this dream.
"The Premier League is proud to run a competitive and compelling football competition that has made it the most widely watched league in the world. Our success has enabled us to make an unrivalled financial contribution to the domestic football pyramid.
"A European Super League will undermine the appeal of the whole game, and have a deeply damaging impact on the immediate and future prospects of the Premier League and its member clubs, and all those in football who rely on our funding and solidarity to prosper.
"We will work with fans, The FA, EFL, PFA and LMA, as well as other stakeholders, at home and abroad, to defend the integrity and future prospects of English football in the best interests of the game."
An FA statement read: "The FA has been made aware of certain English clubs planning to form a closed European Super League with other European Clubs. It is clear that this would be damaging to English and European football at all levels and will attack the principles of open competition and sporting merit which are fundamental to competitive sport.
"For new competitions to be formed involving clubs from different associations, approval would be required from the relevant National Associations, confederation and/or FIFA. We would not provide permission to any competition that would be damaging to English football, and will take any legal and/or regulatory action necessary to protect the broader interests of the game.
"We note FIFA confirmed earlier this year that they and the six confederations would not recognise any such competition and, as such, any player or club involved may not be permitted to participate in any official competition which falls within the auspices of FIFA or their respective confederation.
"The FA will continue to work with UEFA, FIFA and the Premier League to seek to ensure that nothing is approved that has the potential to damage English football. We will work with fans, The Premier League, EFL, PFA and LMA, as well as other stakeholders, at home and abroad, to defend the integrity and future prospects of English football in the best interests of the game."
Culture Secretary Oliver Dowden said: "Football supporters are the heartbeat of our national sport and any major decisions made should have their backing.
"With many fans, we are concerned that this plan could create a closed shop at the very top of our national game. Sustainability, integrity and fair competition are absolutely paramount and anything that undermines this is deeply troubling and damaging for football.
"We have a football pyramid where funds from the globally successful Premier League flow down the leagues and into local communities. I would be bitterly disappointed to see any action that destroys that."
Reports emerged on Sunday of plans for a breakaway European Super League. It is in response to UEFA's new Champions League format, which will involve 36 teams and is to be announced on Monday.
European Club Association chairman Andrea Agnelli, who is also Juventus president, seems to have backed the Super League.
The ECA itself and its board had previously backed the new Champions League format.
But there is now said to be significant support for a Super League.
Bayern Munich and Paris Saint-Germain are both thought to not be backing the ESL.
There is a belief at the top of PSG that it would be disrespectful to join the 12 clubs backing these plans.
They are keen to discuss UEFA's proposal after it is presented on Monday.
PSG are also thought to believe that European competition should not be restricted to the richest clubs, and that smaller teams like Atalanta, Ajax or Leicester should have their shot.
A source added: "We are sticking to the tradition of UEFA."
The 12 clubs supporting the European Super League, as it stands, are: Manchester United, Liverpool, Manchester City, Arsenal, Chelsea, Tottenham, FC Barcelona, Real Madrid, Atletico Madrid, Inter Milan, AC Milan and Juventus.
A report in January made this clear. The tournament would involve 20 clubs, with 15 permanent members and five qualifying annually. Six English clubs — the same six clubs that comprise the Premier League's so-called "big six" — would be among 15 permanent founding members.
The Times reported that founder members of a proposed European Super League would be offered up to £310 million each to join the competition. Champions League qualification is worth about £100 million.
The 20 clubs would be split into two 10-team groups. Each team in a group would play home and away matches against one another. The top four teams in each group would then play a knockout play-off across the two divisions to decide the champion for the season.
There would be home and away legs in the quarter-finals and semi-final, with a final played at a neutral venue.
It would also see a best versus worst approach to the knockout matches, with the team with the best record playing the team with the eighth-best record. This would also apply to the semi-finals.
Matches would take place in midweek, with the exception of the final. Clubs would still play in their domestic leagues.
UEFA wants a new format for the Champions League from 2024, with one 36-team league replacing the current group stage, where every team plays 10 matches.
This is called the 'Swiss model'.
Under the proposed format, by the time winner has lifted the European Cup, the competition will have produced 100 new games, and the finalists will have played at least 17 matches, four more than under the current system.
Accommodating four additional games in the autumn will be a challenge for most national leagues, however, including in England, where the Carabao Cup would be under threat.
Three of the four extra Champions League places would meanwhile go to clubs based on past performance in Europe, using the UEFA coefficient ranking system.
The European Super League idea is obscene and the notion of clubs qualifying based on historical performance is an insult to majority.
Why UEFA and FIFA have bitten on the latest European Super League plans. What Premier League clubs think. And how realistic the ideas are
Given the seriousness of the financial situation at both La Liga's biggest clubs, nothing is now off the table
The European Super League idea is obscene and the notion of clubs qualifying based on historical performance is an insult to majority.
Why UEFA and FIFA have bitten on the latest European Super League plans. What Premier League clubs think. And how realistic the ideas are
Given the seriousness of the financial situation at both La Liga's biggest clubs, nothing is now off the table
Read full article at The Athletic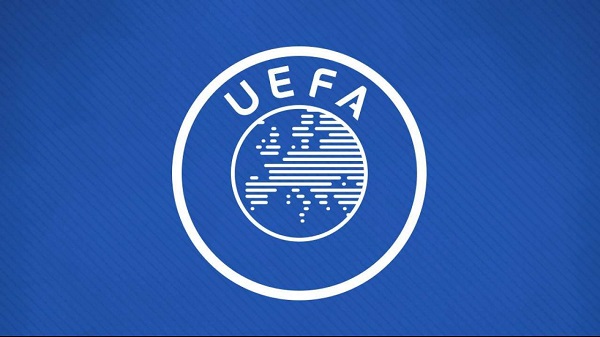 Just Arsenal News 18 April, 2021 - 01:10pm
You are using an outdated browser. Please upgrade your browser to improve your experience.
Screw the fans, screw tradition, screw the small teams.
Arsenal have shamefully put their name to the proposed European Super League set to be announced later this evening and already there has been a flood of condemnation from across football and society as a whole.
This is an utter disgrace and it is to Arsenal's eternal shame that they are involved.
But with an American ingrained in the NFL as an owner, it was always to be expected.
Well we haven't won the Premier League for over 16 years and don't look like doing it anytime soon so might as well try something new lol
Read about it before you make such stupid comments, Innit.
We would be disgraced in any super league we can't even look good in the premier league all the while Kroenke gets richer! He's been a poison chalice ever since he walked into our club and we've steadily become a joke under his ownership!
It is claimed that a European Super League would usher in the end of the Champions League, the most popular cup competition in world football. It is also believed that a Super League would negatively affect domestic competitions as clubs would focus on the breakaway competition due to the amount of money at stake.
"I feel so ashamed that the leaders at the Emirates allowed their greed to overrun their thinking".
There have been a few of us on here that have been unfailing in our condemnation of Kroenkes ownership.
If we are in fact poised to submit our letter of intent, we are about to be led into a "show pony" European league on which our chances of "success" are laughable.
Worried about whether Kroenke actually bought Partey or not now ?
Kroenke would collect walmart vouchers for his shopping he must think you can take money into the afterlife lol
What an inane comment on an issue of such importance Innit.
The fact that we were considered is a joke 🤣 every league needs whipping boys
Shameful is correct and if Arsenal or more to the point Kronk goes for it, i will not be interested in Arsenal football club at all. I have supported this club a very long time and we are an English club playing in an English league, that is for me the single most important thing and European football should only be an Extra earned as it is now. I think the league will be a sham and dictated by a couple of teams who have an agenda. Control will be given to the top few clubs, the rest will be just makibg up the numbers. People talk on here about bias, you haven't seen nothing yet about what we may be walking into. Real and Barca are the architects of this idea that has been banded about in different forms for years. Both clubs are nearly broke and they have an hidden agenda. Any fan who supports this super league ahead of our domestic league are selling our club out. Do fans really want a European league, do we want to get rid of history, derbies and long standing rivalries to be fodder for a spurious league?
Did you hear what he said about Totts Sue ? I'm not bothered about them 😂
Man U, Man City, spurs, Arsenal, Liverpool and Chelsea are the English clubs involved in this greed grab league with no relegation, just lots of money. But, i can't see it happening as players will be barred from international matches, including the World Cup. All 6 clubs would likely be relegated from the Premier League as punishment, not withstanding the legal battles involved because of breaking Premier League regulations by being involved. It won't happen but the shame and hate of being involved will live on forever.
Came over the river in 1913 to North London, being known as the "invaders" ( technically Spuds were playing out of Middlesex then, so there's an argument there but that's another story).
Voted into the first division in 1919 under "dodgy circumstances".
Now this – if we have in fact have stated our intention.
Let's hope this turns out to be a dead duck- but the stain will remain.
Not just Kroenke, but other club owners are also desperate to get some profit in this pandemic era. Arsenal had to borrow millions because they're struggling financially
If the oil clubs are also desperate to stay afloat in this difficult situation, let alone Arsenal. But it shouldn't be an excuse to create another league just for money
If the owners can't sustain their businesses in England, they should've looked for buyers
It's ironic isn't it ? billionaires borrowing millions to help the club they own, the greed is off the scale.
I heard Kroenke hasn't gained any profit from Arsenal yet
He's losing money. So I predict he'd have to sell, if the Emirates is empty again next season and if we get no CL or EL ticket
By the way, don't run away with the idea that Arsenal will be looking to use this opportunity to become "elite" again… the spuds are also involved.
This reminds me of the cricket saga with Kerry Packer – doomed to failure because of the criticism by fans, other clubs and players themselves.
I believe it is an American based idea, funded by an American company, Liverpool were heavily involved, utd were heavily involved, Barca and Real are basically trying to call all the shots as to permanent teams and teams that can be replaced each year. Please Arsenal fans dont support this, even if my info is wrong. The league is being formed or at least trying to be formed for all the wrong reasons.
@ken 1945 We have been reconised as an elite club.No sane person would object the superleague that would amount to self hate.People perceive this as a direct competition to the premier league because they are english are getting it wrong.Cant complain of a league where we are given a chance to show our worth.I support it 100% lets go for it if the club owners make more money that can help in transfers, football is business why are supporters unhappy when club owners make more money.
Don't be sidetracked about the money or whether we deserve to be there.
"Sir Henry's model of improving Arsenal's financial success by moving to an area such as Highbury was based on his observation of Chelsea's positive financial position despite their lack of success on the pitch."
Bring on the super league then,perhaps it may be highly appealing to the fans,what can't break you can't kill you
This site uses Akismet to reduce spam. Learn how your comment data is processed.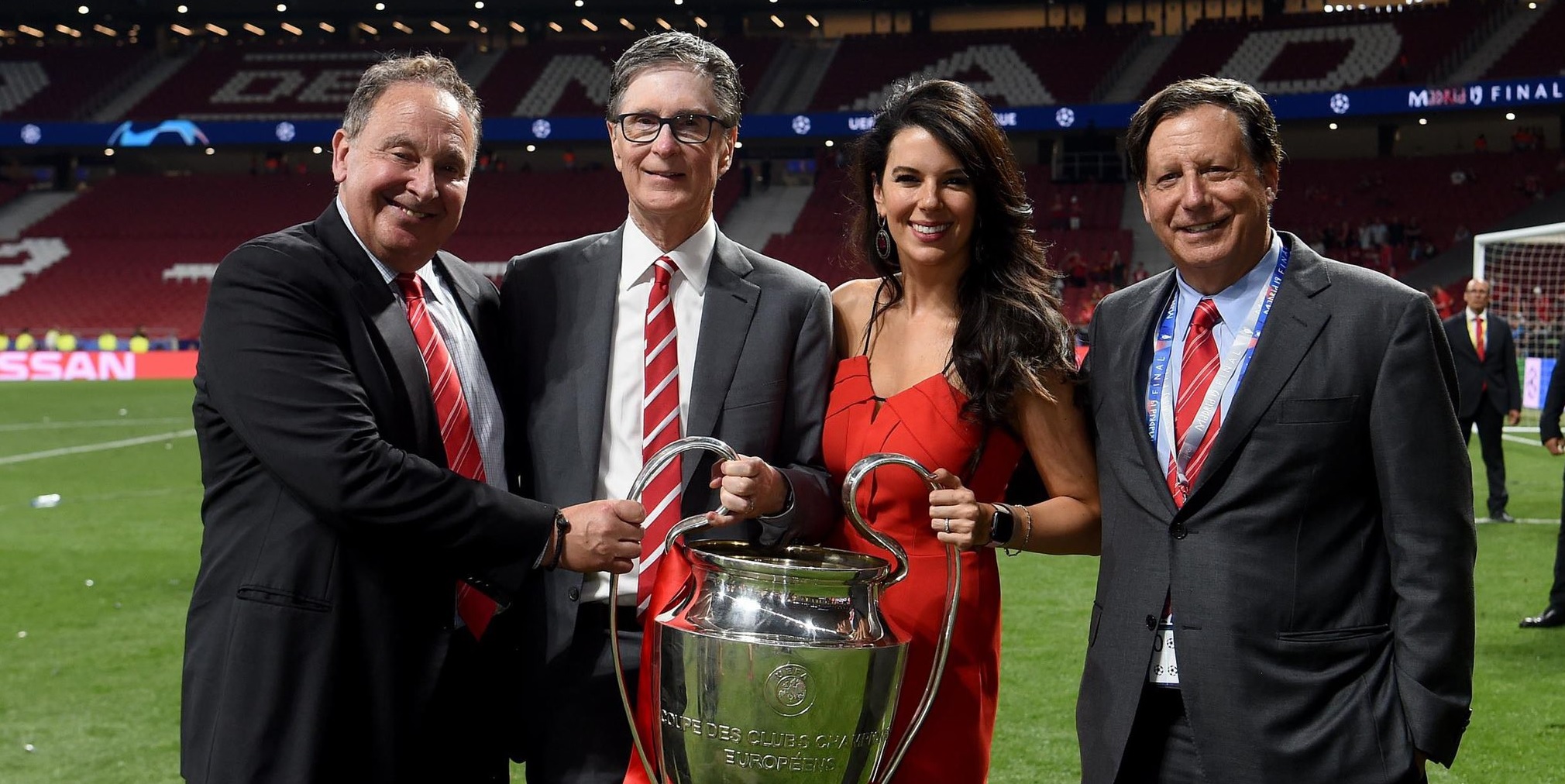 Empire of The Kop 18 April, 2021 - 01:10pm
The news of Liverpool's inclusion among the five 'top six' clubs in England supporting plans for a breakaway European Super League has left much of the fanbase in a state of shock.
Many supporters took to the Twittersphere with the verbal equivalent of pitchforks and torches to lambast the club's involvement.
According to a recent report from The Times, the new competition would theoretically come into play for the 2023/24 season.
Though, should UEFA hold to their threats, there's a strong likelihood that Liverpool, among other involved parties, could be banned from future Champions League campaigns.
Part of the reason why fans are so enamoured with Europe's current top-tier competition is very much to do with that 11-letter word: 'competition'.
If we were to do away with the current format and allow elite sides to battle it out on a weekly basis without having to effectively earn the right to face club football's best, let alone qualify to do so, the whole basis of what makes European matchups great crumbles.
The formation of a European Super League, as far as we're concerned, would effectively involve shoving 'competition' under the rug, drowning it in napalm, and setting the whole thing alight in a great fiery blitz to commemorate the death of the sport.
Disgrace – don't want our club to have any part of it – FSG can't wait eyeing dollar signs – the same 'super sides' playing each other continuously won't work – look at the group stages of CL …familiarity breeds contempt end of….
— Boycey (@boycey909) April 18, 2021
— David (@davidjriley57) April 18, 2021
Maybe playing the likes of Juventus, Barcelona and all the other big guns week in week out would be better than the Burnleys and Stokes and all the other dross that just want to sit deep and defend and bore us to tears. I'd be in favour of that.
— Stevie.o (@stevieooooooooo) April 18, 2021
this idea for a European Super league was always going to be inevitable once the number of of US/Oil rich owners who have no allegiances to European Football increased. Can't see how a ban on these teams from domestic competition would hold up in courts.
— graham mortell (@MortellGraham) April 18, 2021
I f this doesnt change anyone's view on FSG motives nothing will. Absolute definition of greed and goes everything the club represents.
— nick flavin* (@nickflavin) April 18, 2021
HITC - Football, Gaming, Movies, TV, Music 18 April, 2021 - 09:20am
Some Tottenham Hotspur fans have taken to Twitter to give their reaction to the report in The Times today that the club will be part of the new Super League.
According to The Times, Tottenham are among five English clubs who have signed up for a breakaway Super League.
Manchester United, Liverpool, Arsenal and Chelsea are the other clubs from the Premier League who are among 11 European teams who have signed up to this breakaway league, according to the report.
The report has outlined the proposals from the Super League, which include matches being played in midweek to allow the clubs to continue to play domestic league games.
Huge money is involved, and it seems that Spurs want to be part of this, but some fans of the North London club are against it, as shown below.
We're gonna be laughing stocks if Levy persists with the way him and ENIC currently run the club
Suppose someone has to be the Sheff United of the league. English football will die if this goes ahead
What's the point, we probably won't ever win it.
We'd be the Norwich of the league 😭😭
Don't do it @SpursOfficial
Great we can be embarrassed playing abroad every other week as well
No, no, no, no don't do this
That will be the end for me
Tottenham are not having the best of seasons in the Premier League and could miss out on the top four.
Jose Mourinho's side are five points behind fourth-placed and London rivals West Ham United.
There is still a chance that Tottenham will finish in the top four, but it is not going to be easy at all.
In other news, Report: Wolves eye replacement for Spurs-linked Nuno as new Mourinho exit claim emerges