PlayStation Universe 06 September, 2021 - 10:10am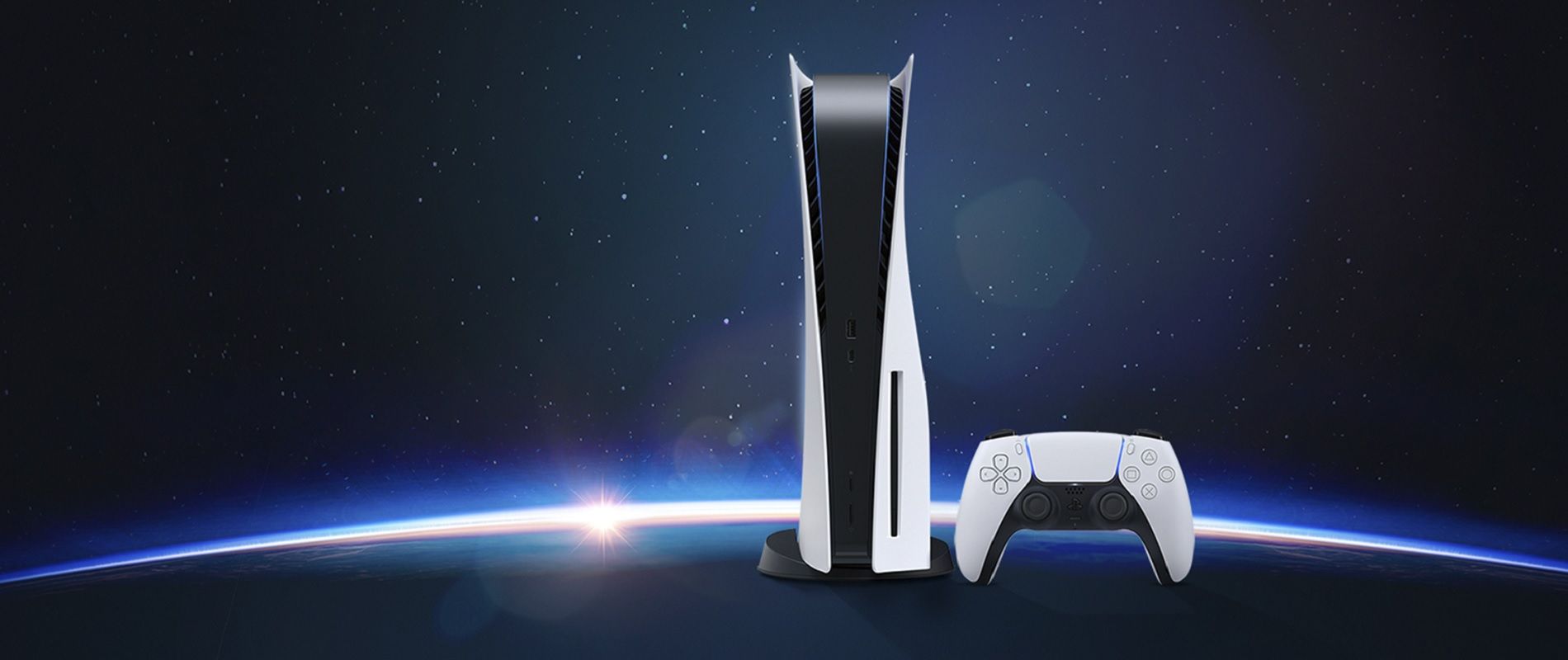 GameRant 06 September, 2021 - 09:40am
Recently, Sony announced that upgrading from the PS4 version of Horizon Forbidden West to the PS5 version would cost $10, and this resulted in some significant backlash from fans who have become accustomed to getting free upgrades. Sony then reversed its decision, confirming that PS4 gamers would indeed be able to upgrade to the PS5 version of Horizon Forbidden West for free, but that reversal came with an important caveat.
PlayStation president Jim Ryan has confirmed that all first-party cross-gen PlayStation games moving forward will require a $10 fee to upgrade from PS4 to PS5. Ryan specifically called out the new God of War game and Gran Turismo 7 as specific examples of titles that will not offer a free upgrade path for PS4 users who have yet to get their hands on a PS5. The door is still open for third-party publishers to offer free upgrades, if they so desire.
Some PlayStation fans may have seen the writing on the wall with this, even before the Horizon Forbidden West controversy. Ghost of Tsushima does not offer a free PS4 to PS5 upgrade either, requiring a $30 fee. However, that was at least the Director's Cut version of Ghost of Tsushima, offering some substantial new content like the Iki Island expansion, whereas there may not be much difference between the PS4 and PS5 versions of most games in terms of content.
While the PS4 and PS5 versions of most games Sony puts out will be almost identical content-wise, including the new God of War and Gran Turismo 7 games mentioned by Ryan, the PS5 versions will always have the advantage. The PS5 versions of the games will look better, perform better, and include DualSense controller support. Whether or not those features are worth the price of an upgrade will be up to players.
Even if PS4 gamers choose not to pay the fee to upgrade to the PS5 version of future PlayStation games, they can still play their PS4 titles on the new console. This is thanks to PS5 being backward compatible with PS4, though these BC versions of the game won't include the PS5-exclusive features.
Dalton Cooper is an editor for Game Rant who has been writing about video games professionally since 2011. Having written thousands of game reviews and articles over the course of his career, Dalton considers himself a video game historian and strives to play as many games as possible. Dalton covers the latest breaking news for Game Rant, as well as writes reviews, guide content, and more.
Republic World 06 September, 2021 - 08:47am
Sony has been getting a lot of attention for their upcoming Horizon forbidden West that is slated to release next year. They recently confirmed to release the of Horizon forbidden west will be the last cross-gen (PS4 to PS5) PlayStation title which will be available for no additional cost. This information was confirmed by Sony president, Jim Ryan on a blog post released on the company's official website. This has been picked up by the gamers and they have been curious to learn more about the Horizon Forbidden West PS5 upgrade. Here is all the information available on the internet about Sony's plans for PS4 to PS5 game upgrades. Read more
Makers have confirmed that the players will be eligible to get a Horizon Forbidden West upgrade from PS4 to PS5 at no additional cost. But they also confirmed no future game upgrades to PS5 will be given out for free. The players will need to pay an additional $10 to upgrade their game from PS4 to PS5. Sony specifically named their upcoming Gran Turismo 7 and God Of War are going to be the new set of games that will not get free upgrades like their Horizon Forbidden west. Other rumours about the game confirmed that the release has been delayed into 2022 and the makers have finalised Horizon Forbidden West release date to be February 18 2022. Other players have been trying to learn more about the Horizon: Forbidden West Pre-order and prices released to date. Here is all the information available about placing your pre-order for the game.
Currently, the makers have started taking in the pe-orders for their next addition to the Horizon gaming franchise. The Standard Edition (PS4) will cost about Rs. 3,999, (PS5) Rs. 4,999 and the Digital Deluxe Edition for Rs. 5,599. The players have also been trying to know how to place the pre-orders for this game. Here are some steps that can be followed for placing Horizon forbidden West pre-order on Games The Shop.
CNET 06 September, 2021 - 08:30am
Yuffie and her Materia-grabbing ways have come to PS5.
You can play most PlayStation 4 games on the PlayStation 5 thanks to the new Sony console's excellent backward compatibility feature. But some publishers go a step further with the next-gen console, by allowing you to upgrade PS4 games to the PS5 versions for free. This lets you play with 4K dynamic resolution at 60 frames per second and delivers shorter loading times, making for smoother gaming experience with less waiting around.
One major game that got an update was last year's Final Fantasy 7 Remake. It came out in June, along with an expansion -- Episode Intermission -- featuring awesome ninja Yuffie Kisaragi. The next-gen update is free for current owners, but not if they got the game via PlayStation Plus in March. The Yuffie content also costs an extra $20 and is only available on PS5.
Another game that recently received the upgrade treatment was Doom Eternal. It adds graphics options for HDR 10, ray tracing and the ability to run at 120 frames per second, but you won't be able to transfer your save from the PS4 version.
The PS5 is available now but has been going in and out of stock at retailers. The digital-only model costs $400, and the one with a disc drive is $500.
Your game upgrades won't happen automatically or through a typical game update, so it's easy to accidentally keep playing the PS4 version of a game on your new PS5. You have to go to the game page on the PlayStation Network and choose to upgrade to the PS5 version. That'll download the extra data needed for the next-gen features.
Read more: PS5 restocks: When to expect the console to appear
If you have a PS5, make sure you're playing the best possible version of your games.
You can also upgrade to PS5 versions if you have a physical PS4 game, as long as you bought the PS5 with a disc drive. You'll always need to use the PS4 disc to play the PS5 version; upgrading doesn't get you a free digital copy of the game. You'll still download the PS5 update from the PSN, but you won't need a PS5-specific disc -- your PS4 one will become an authenticator.
If you opted for the digital-only PS5 and have a disc, you're out of luck. There are a few more limitations and caveats:
However, PlayStation boss Jim Ryan also confirmed that upgrading future first-party games will come at a price.
"Moving forward, PlayStation first-party exclusive cross-gen titles (newly releasing on PS4 & PS5)-both digital and physical*-will offer a $10 digital upgrade option from PS4 to PS5," he wrote a blog post. "This will apply to the next God of War and Gran Turismo 7, and any other exclusive cross-gen PS4 & PS5 title published by Sony Interactive Entertainment."
Spider-Man: Miles Morales is one of the games you can upgrade.
Some upgrades will require you to pay or buy a specific (more expensive) version of the game:
Cyberpunk 2077's next-gen upgrade will undoubtedly be breathtaking when it arrives later this year.
Entertain your brain with the coolest news from streaming to superheroes, memes to video games.
Gaming INTEL 06 September, 2021 - 03:48am
Gamers love PlayStation for its huge exclusive titles. However, Sony has placed some series on the back burner for the past generation.
Infamous: Second Son was the last foray into the superpowered action, but that launched all the way back with the release of the PS4. Since then, developer Sucker Punch Productions has moved on to samurai adventure Ghost of Tsushima.
However, a gaming insider has suggested that Infamous could be making a surprise return this week, at the upcoming PlayStation Showcase.
However, one announcement that most PlayStation fans probably weren't expecting is a new Infamous game. This is because it has only been a month since Sucker Punch Productions' Ghost of Tsushima Director's cut came out.
Reliable gaming insider and host of the XboxEra podcast @Shpeshal_Nick claims that we could be seeing Infamous at PlayStation Showcase 2021.
He said: "There's a chance we could see Infamous make a return at Sony's showcase," but also asks fans to take this information with a grain of salt as he could not confirm it.
Would you be happy to see Sony announce a new Infamous game at PlayStation Showcase 2021? Let's hope this insider was right!
Ok. Please take this one with a grain of salt because it's one of the things I couldn't get confirmed. But because I like the series I'm hoping it's true. But there's a chance we could see Infamous make a return at Sony's showcase. Fingers crossed.
Additionally, a leak has revealed that Insomniac's Spider-Man 2 is in development already. This could be another game Sony reveals alongside Infamous at PlayStation Showcase 2021.
What's more Bloodborne developer FromSoftware is making a new PS5-exclusive game. Again, this could also appear at the showcase.
Finally, make sure to check out the free PlayStation Plus games for September 2021. These are some of the best so far this year.
GameSpot 05 September, 2021 - 04:30am
Since his return to pro wrestling at AEW Rampage: The First Dance nearly two weeks ago, AEW star CM Punk has been asked repeatedly why he returned. In an appearance on WFAN's Moose & Maggie, he offered several reasons for why the time was right.
"Well, there's a litany of reasons. There's a dozen good reasons to come back," Punk said. "But when you look at the landscape of things when I left, there was no AEW. A lot of people assume that I probably would have went straight there. I don't know how true that is, but watching them kind of make this big splash on the scene two years ago and grow into this company, with TNT firmly behind them. There's a lot of things that need to go on to be a global professional wrestling organization. You need good TV but you also need executives at that cable network that believe in the product, cause otherwise, you're on a short leash.
"So, I was kind of just watching for two years and seeing how things developed. And realizing that this place is possibly all I ever wanted in pro wrestling. Really, the question is, 'why wouldn't I go there now?' A lot of stories about the locker room being great, keeping secrets when they need to keep secrets about a family illness. We lost Brodie Lee last December, and that was a big one for me.
"There's a lot of gossipy news, everybody wants to know how the sausage is made. It's no different from the NBA, NFL. The behind the scenes stuff is the salacious that the fans want to see. And they sat on this story of this guy getting sick, being in the hospital, because his wife said, 'guys, can we keep this under wraps?' And they kept it under wraps. And I thought that was super commendable, it was honor, and that was something that was near and dear to me because Brodie was my friend. I see that and I'm like, 'man, there's something to that. That's a real family.'"
Having been gone for seven years, Punk was asked how he had changed compared to how he was when he left WWE in 2014. Punk talked about continuing to devote energy to pro wrestling, but balancing it as a priority with his personal life in order to keep himself happy and healthy.
"Seven years is a long time," Punk said. "I think I've learned from a lot of mistakes that I have made. Taking myself out of a bad situation, you know, you'll hear stories about how I wasn't fun to work with or whatever. But again, the environment I was in was designed to be that way, where you had to protect your spot and always have your guard up and all that. It really just squeezed the joy out of my life. So, I'm different now that I'll prioritize my dog, I'll prioritize my wife. For so long, it was just wrestling, and it's easier to do when you're not married and you don't have kids. Now, I think wrestling, while it can be a priority, it doesn't have to be the number one priority. But it can still be something I devote 100% of my energy to, but it's not 24/7. And I think that will change a lot for me, about being healthy and happy."
Of course no Punk interview is complete without questions about AJ Lee and a potential return to wrestling. While Punk once again stated her neck injury likely keeps her from a return, it's something he would be over the moon to see happen.
"I would love to see it," Punk said. "I get asked that question every single time I do an interview and I love it. I absolutely love it. I don't (think she wants to do it), because she's a teeny tiny person and she has a bad neck. I think the shelf life for females in wrestling, wrestling a full schedule, is a lot shorter, it's a lot smaller then men. And I think she's so focused on what she's doing now, writing screenplays. She's working on a million different projects, being pulled in so many directions. I think she would probably, maybe be receptive to the idea of coming back, but that can't even enter her vocabulary right now. She's so focused on the movie scripts and TV adaptation of a book she's working on."
You can watch the full interview below.
WWE RAW Preview For Tonight: Three Title Matches, Tag Team Turmoil, More
Randy Couture Says Dana White Uses "The Vince McMahon Pro Wrestling Model"
CM Punk Says WWE Producers That Didn't Get Him Were "65 And Racist"
The Bella Twins React To Daniel Bryan's AEW Debut
Chris Jericho Makes Bold Statement After AEW All Out
WWE Hall Of Famer Praises AEW For Assembling "Incredible Roster"
WWE Superstar Says He's "Jealous" Of AEW Star After AEW All Out
AJ Lee Reacts To Daniel Bryan's AEW Debut
» AEW All Out Live Coverage Results
» ROH Death Before Dishonor Live Coverage This Sunday