How many people are on the International Space Station?
Four more spaceflyers arrived at the ISS this morning (April 24) via SpaceX's Crew-2 mission, bringing the total number of astronauts aboard the station to 11. That's a lot, considering the orbiting lab usually hosts six people at a time (though there have been as many as 13 crewmembers aboard at once). Space.comWith 11 people on space station, astronauts get crafty with sleeping spots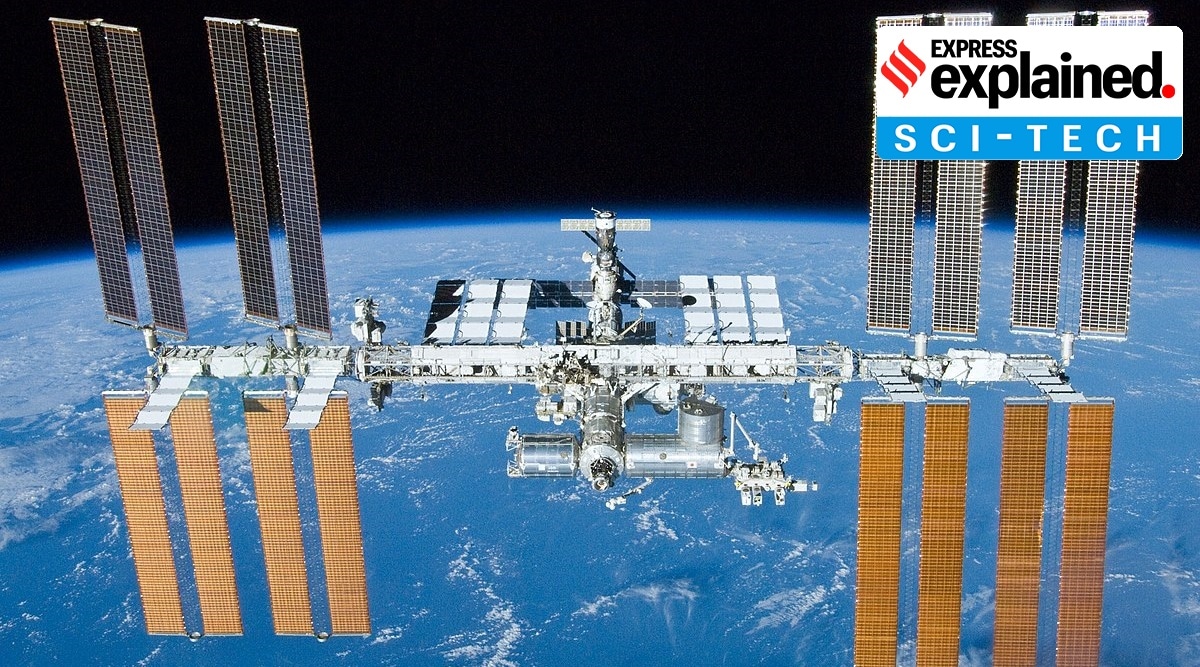 After more than two decades of international cooperation in space research, Russia this week announced that it would be withdrawing from the International Space Station in 2025, and build and manage its own floating laboratory that will be launched into orbit by 2030.
The decision to leave also comes at a time when relations between Russia and the US have been steadily deteriorating on multiple fronts, with the two powers also accusing each other of militarising space.
Roscosmos space agency chief Dmitry Rogozin was quoted as saying by the Interfax news agency, "If in 2030, in accordance with our plans, we can put it into orbit, it will be a colossal breakthrough."
"The will is there to take a new step in world manned space exploration."
A space station is essentially a large spacecraft that remains in low-earth orbit for extended periods of time. It is like a large laboratory in space, and allows astronauts to come aboard and stay for weeks or months to carry out experiments in microgravity.
The Mir space station of the former Soviet Union, and later operated by Russia, was functional from 1986 to 2001. The ISS has been in space since 1998, and has been known for the exemplary cooperation between the five participating space agencies that have been running it: NASA (United States), Roscosmos (Russia), JAXA (Japan), ESA (Europe), and CSA (Canada).
For over 20 years since its launch, humans have continuously lived and carried out scientific investigations on the $150 billion ISS under microgravity conditions, being able to make breakthroughs in research not possible on Earth.
As per NASA, 243 people from 19 countries have so far visited the ISS, and the floating laboratory has hosted more than 3,000 research and educational investigations from researchers in 108 countries and areas, carrying out cutting edge research in various disciplines, including biology, human physiology, and physical, material and space science.
Russia has been a crucial player in making the ISS a success, with other space agencies relying on advanced Russian modular space station construction technology to build the space station in the initial years, as per a Financial Times report.
Russia was also indispensable because of its Soyuz passenger vehicle, which served as the only way for transporting astronauts to the ISS ever since the US retired its Space Shuttle Program in 2011. This reliance on Russia ended last year, however, when the US started to use the SpaceX system developed by Elon Musk.
This was a major blow for Roscosmos, as this meant an end to the funding it received from NASA for carrying astronauts to the space station. Between 2011 and 2019, NASA had spent $3.9 billion on the Soyuz flights, the report said.
Next year, the US is also expected to have another domestic option apart from SpaceX, as Boeing's delayed Starliner capsule is expected to become operational.
The development also comes at a time when relations between the West and Russia have been going from bad to worse. The US has blamed the Kremlin for carrying out the "SolarWinds" hack and interfering in the 2020 election. Last week, Russia received flak from the NATO alliance after it was accused by the Czech Republic of being involved in a 2014 explosion at an arms depot.
Last year, the US accused Russia of carrying out a weapons test after a projectile was said to have been fired from a Russian satellite. Russia, in return, blamed the US for treating space as a "military theatre".
Russia now plans to build and manage its own space station, which it aims to launch into orbit by 2030. According to an Interfax report, its space module is being assembled by the Energia corporation, and is set to cost at least $5 billion.
The station will reportedly orbit the Earth at a higher latitude, enabling it to better observe the polar regions, especially since Russia plans to develop the Arctic sea route as the ice melts.
Building a new station would also help Russia tide over challenges that its cosmonauts currently face on the ageing ISS, such as conducting experiments and adapting the latest technology to a hardware architecture that is over two decades old.
Russian Deputy Prime Minister Yuri Borisov said, "We can't risk the lives [of our cosmonauts]. The situation that today is connected to the structure and the metal getting old, it can lead to irreversible consequences – to catastrophe. We mustn't let that happen".
However, leaving the ISS would also mean that Russian researchers would lose access to a laboratory that has seen over 15 years of engineering and assembly work to build it, and whose research potential is only now truly expected to take off. NASA has ruled out retiring the ISS until at least 2028, and may continue to use it after that by upgrading key systems, the FT report said.
Borisov also said that Russia would manage the space station itself, but has left the door open for other countries to join. Last year, Russia rejected a US offer to be a part of the Artemis program, and last month signed an agreement with China to jointly develop a lunar base.
For all the latest Explained News, download Indian Express App.
Read full article at The Indian Express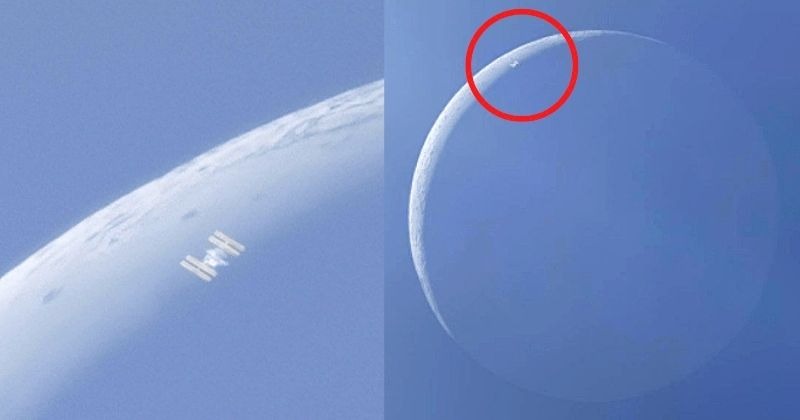 India Times 25 April, 2021 - 01:44am
Both the Moon and the International Space Station have been captured while being caught in a rather overpowering sunbeam. 
McCarthy shared the video of the space station passing by on his Instagram handle @cosmic_background. While describing the shot, McCarthy stated in the caption of the video, "This was a transit captured from my backyard this morning, and a difficult shot to capture since the moon was practically invisible against the glare of the sun."
McCarthy further explained, "The transit against the lit portion of the moon lasted just a few hundredths of a second, shown here in a video slowed down roughly 6x." basically this video was slowed down six times to help you spot the ISS, which can only make one think how fast the ISS would be moving.
The International Space Station is hovering in Earth's orbit at a speed of 7.66 km/s  which is around 27,600 kilometres per hour.
To put this into perspective, the speed of sound in the air (at around 20 degrees celsius) is about 343 metres per second which is approximately 1,235 kilometres per hour. That's crazy fast. 
Andrew McCarthy has captured the ISS in action a few times in the past.
Just last month, in March, he captured the ISS while it was passing by the Moon, giving us a beautiful glimpse of its craters in its full glory. 
However, another breathtaking shot of the ISS was when McCarthy managed to capture it right in front of the Sun and the Moon.
The video showcased the tiny space laboratory ahead of a tangerine star, that looked breathtaking, to say the least. 
Start a conversation, not a fire. Post with kindness.
Futurism 23 April, 2021 - 10:35am
The video was uploaded on the same day SpaceX and NASA launched yet another crew of four astronauts. Noguchi will soon return back down to Earth on April 28, according to NASA.
Accompanying the slideshow of various images Noguchi has taken since arriving at the space station in November — a melancholic farewell to Noguchi's temporary home in space.
What makes the performance truly authentic, however, is Noguchi's well-but-not-perfectly rehearsed rendition — and the incredible views of Earth behind him as he plays.
Noguchi appears to be playing a medley of songs from the 1984 J-pop album "NO SIDE" by artist Yumi Matsutoya.
Noguchi made his performance from what appears to be the Cupola, an ESA-built observatory module that features seven windows, with one large 31 inch diameter window in the center.
The astronaut has kept himself busy — apart from conducting research and doing space walks — by uploading numerous videos to his YouTube channel during his stay on board the ISS, including a heartfelt rendition of "Twinkle, Twinkle, Little Star," accompanied by dazzling views of the night sky.
Noguchi is also the first non-American to launch to space on board three different spacecraft: the Space Shuttle, the Soyuz, and the Crew Dragon.
Have a safe trip Soichi — it's time to come back down to Earth.
More on the ISS: SpaceX Sends Four Astronauts Into Space On Reused Spacecraft