Pete Muntean
petemuntean
The FAA is now MAKING MEMES to warn passengers against acting out on flights with 3,200+ unruly incidents reported this year. "You could have spent $35,000 on a brand new truck, but instead you are paying a fine because you punched a flight attendant." pic.twitter.com/vfs4MYHwmQ
Patrick Terpstra
PatrickTerpstra
Up to 3,201 reports of unruly airline passengers this year, most involving masks. New numbers this morning from FAA. pic.twitter.com/WNpKXC5m3V
One passenger called in fake hijacking and bomb threats and another punched a woman who was carrying a baby.
A link has been sent to your friend's email address.
A link has been posted to your Facebook feed.
The Federal Aviation Administration is getting aggressive when it comes to disruptive passengers. USA TODAY
In its continued effort to crack down on unruly air travelers, the Federal Aviation Administration announced a new round of proposed fines Tuesday.  
One passenger called in fake hijacking and bomb threats and another punched a woman who was carrying a baby, the FAA said in a news release. 
The proposed fines against nine passengers totaled $119,000, and many centered around passenger opposition to mask-wearing.
Despite the Centers for Disease Control and Prevention's relaxed guidance around mask-wearing, the federal face mask requirement for airplanes, airports, trains, commuter rail systems and other modes of transportation remains in effect through Sept. 13. It's also against FAA regulations for passengers to drink their own booze. 
The FAA has proposed more than $682,000 in fines against unruly passengers since Jan. 1 as the agency seeks to enforce a "zero-tolerance policy" for dangerous behavior by passengers. 
Since the beginning of the year, the FAA has received 3,271 reports of unruly behavior by passengers, including about 2,475 reports of passengers refusing to comply with the federal transportation mask mandate.
The latest round of proposed fines ranges from $7,500 to $21,500. Here's what the FAA says happened in each instance and how much it could cost the passengers involved:
It's gotten so bad the FAA has released a public service announcement video featuring children explaining how to behave on a plane.  
"They'll go to jail if they keep doing that stuff," one young child says in the video. 
"I would not like that if someone did that me," another quips. 
"They should know better if they're, like, adults" an older child adds. 
"That is so unsafe," another offers. 
The end screen reads: "Even children know it's not safe to disrupt a flight. The FAA has a ZERO TOLERANCE for not following crew instructions." 
© 2021 USA TODAY, a division of Gannett Satellite Information Network, LLC.
Read full article at USA TODAY
FOX59 News 07 July, 2021 - 04:35pm
CNBC Television 07 July, 2021 - 04:35pm
WCNC 07 July, 2021 - 04:35pm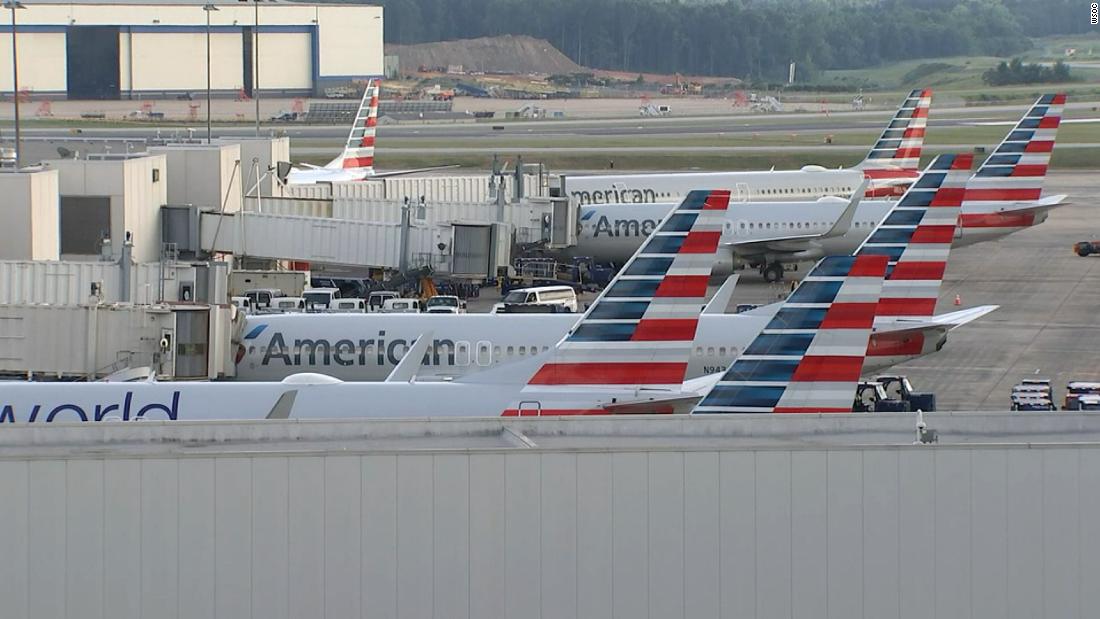 CNN 07 July, 2021 - 01:05pm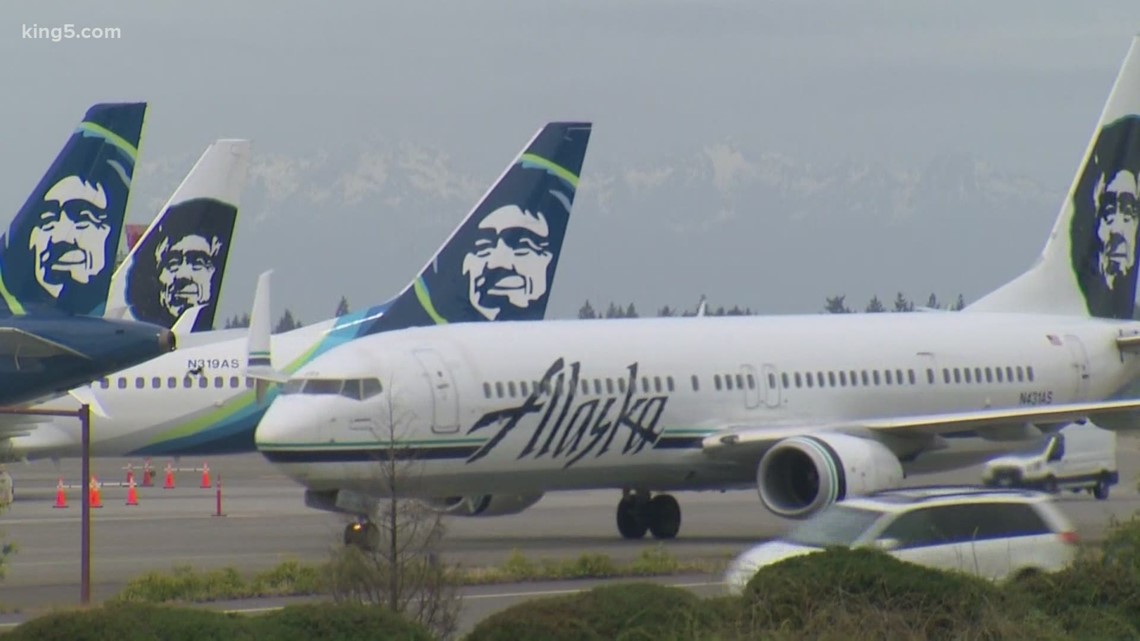 KING5.com 07 July, 2021 - 12:13pm
SEATTLE — An unruly passenger on a flight from Sea-Tac Airport to Ketchikan is being fined after falsely reporting his flight was being hijacked, the Federal Aviation Administration (FAA) announced Tuesday.
The Alaska Airlines passenger is being fined $10,500 following the Jan. 23 incident, during which he called 911 and the FBI.
According to the FAA, while the man's flight was preparing to leave the gate, he called 911 to falsely report that his plane was being hijacked, telling the dispatcher that a man was holding a flight attendant at knifepoint.
As the flight was taxiing to the runway, the man got up from his seat to use the lavatory twice despite flight attendants telling him to remain seated, the FAA said.
Because of the 911 calls, the pilots drove the plane to a cargo ramp where it was met by law enforcement officers armed with rifles. At this point, the man called the FBI and suggested there was a bomb aboard, the FAA said.
The plane was taken out of service temporarily and was screened along with the passengers and crew. The investigation revealed that the passenger's claims were false.
The more than $10,000-fine is among the latest round of fines, totaling $119,000, that the FAA announced Tuesday against other unruly airline passengers.
The fines come at the same time the FAA is releasing a new Public Service Announcement for its Zero Tolerance policy for unruly behavior. The PSA features a video of children explaining how to behave on a plane.
Since the beginning of 2021, the FAA has received 3,271 reports of unruly passengers. About 2,475 of those reports are for passengers refusing to comply with the federal facemask mandate.
The FAA has proposed more than $682,000 in fines against unruly passengers so far this year.
Notifications can be turned off anytime in the browser settings.
Fox Business 07 July, 2021 - 06:23am
Quotes delayed at least 15 minutes. Real-time quotes provided by BATS BZX Real-Time Price. Market Data provided by Interactive Data (Terms & Conditions). Powered and Implemented by Interactive Data Managed Solutions. Company fundamental data provided by Morningstar. Earnings estimates data provided by Zacks. Mutual fund and ETF data provided by Lipper. Economic data provided by Econoday. Dow Jones & Company Terms & Conditions.
This material may not be published, broadcast, rewritten, or redistributed. ©2021 FOX News Network, LLC. All rights reserved. FAQ - New Privacy Policy
Check out what's clicking on FoxBusiness.com.
The Federal Aviation Administration (FAA) is levying nine airline passengers with potential fines totaling $119,000 as reports of unruly behavior on flights continue to skyrocket. 
The nine individual fines ranging from $7,500 to $21,500 were proposed by the FAA after the passengers allegedly interfered "with flight attendants who instructed passengers to obey cabin crew instructions and various federal regulations," the FAA said in a statement Tuesday. 
The passengers were accused of assaulting the flight crew and other passengers, drinking alcohol that was brought onboard the airplane and refusing to wear face masks, the FAA said.   
In one reported case, an Alaska Airlines passenger even called 911 as the plane was about to depart from Seattle to Ketchikan, Alaska, on Jan. 23, saying that the aircraft was being hijacked, according to the FAA. 
During the call, the passenger allegedly told the 911 dispatcher that one of the flight attendants was being held up at knifepoint near the front of the plane and repeatedly asked the dispatcher to stop the flight, according to the FAA. 
Then, "while at the cargo ramp, the passenger called the FBI and made mention of a bomb," forcing the aircraft to be taken out of service and screened for bombs, according to the FAA. 
All of the passengers and crew members also underwent additional screening "as a result of the passenger's comments," the FAA said. 
GET FOX BUSINESS ON THE GO BY CLICKING HERE  
These behaviors are considered violations of federal regulations under the FAA's zero-tolerance policy. The policy was adopted in January after the agency saw a "disturbing increase in incidents where airline passengers have disrupted flights with threatening or violent behavior," the FAA said. 
Since Jan 1, the FAA received 3,271 reports of unruly behavior, about 2,475 of which were reports of passengers refusing to wear masks.
To date, the agency has identified over 500 potential violations and "initiated enforcement action in 83 cases." 
In total, the FAA has proposed more than $682,000 in fines against unruly passengers.
This material may not be published, broadcast, rewritten, or redistributed. ©2021 FOX News Network, LLC. All rights reserved. FAQ - New Privacy Policy
CNBC 06 July, 2021 - 02:07pm
A majority of the Federal Aviation Administration's unruly-passenger reports on airplanes stem from passengers who refuse to comply with mask mandates put in place to guard against the spread of Covid-19.
Roughly 75% of the unruly-passenger reports since Jan. 1 have started with people who didn't want to wear their masks and escalated from there into profanity, shouting matches, even physical violence, the agency said Tuesday.
The FAA implemented a "zero tolerance" policy at the beginning of this year with hefty fines that was aimed at curbing unruly passengers after an uptick in incidents, but that hasn't stopped travelers from swearing at airline workers, disrupting flights and even knocking two teeth out of one flight attendant's mouth.
"It's out of control," said Paul Hartshorn, spokesman for the Association of Professional Flight Attendants, which represents American Airlines' more than 20,000 cabin crew members. "It's really coming to the point where we have to defend ourselves."
Current federal mask mandates require that travelers on trains, buses, commercial flights and at airports wear face masks. The mandate, which was extended in the spring, is currently set to expire on Sept. 13.
The FAA has handed out fines to untruly travelers totaling $682,000 so far this year and has identified potential violations in 540 cases, initiating enforcement action in 83.
The agency disclosed Tuesday the details of eight cases in which unruly travelers were fined between $7,500 and $21,500 over disputes that stemmed from their refusal to wear masks, including two instances where passengers struck other passengers.
Flights have been delayed and even rerouted because of unruly passengers, many of whom refuse to wear face masks properly or at all. The agency doesn't reveal the identities of fined passengers but says the passengers have 30 days to dispute the fines.
Health officials generally consider airplane travel to be safe when it comes to Covid, but they've said that depends on passenger compliance with mask mandates and other guidelines.
"Although we've seen instances of transmission on airplanes overall, it's a safe mode of travel even from a Covid perspective," Dr. Mike Ryan, executive director of the World Health Organization's Health Emergencies Program, said at a briefing Monday. "The problem is what happens when you arrive at your destination, what you're exposed to and what you bring home."
Health officials also warn against unnecessary travel, especially with the rise of the highly contagious delta variant, as many people turn to overseas vacations to offset more than a year of pandemic lockdowns at home.
"No one is saying it's not safe to go on some kind of holiday trip, but we're trying to say that it is not the time to completely open up to that," said Ryan.
Got a confidential news tip? We want to hear from you.
Sign up for free newsletters and get more CNBC delivered to your inbox
Get this delivered to your inbox, and more info about our products and services. 
Data is a real-time snapshot *Data is delayed at least 15 minutes. Global Business and Financial News, Stock Quotes, and Market Data and Analysis.
Fox 59 06 July, 2021 - 12:15pm
Two passengers aboard an Indianapolis flight were among several at airports around the country facing fines for inappropriate behavior on planes.
Most of the unruly behavior involved passengers who ignored the federal facemask policy in disruptive ways, according to the Federal Aviation Administration.
Since Jan. 1, the FAA has received 3,271 reports of unruly behavior by passengers, including 2,475 reports of people who refused to comply with mask orders. The agency identified potential violations in 540 cases and initiated "enforcement action" in 83 of them.
In all, the FAA has proposed fines of $682,000 against unruly air travelers.
In the Indianapolis case, the FAA said two passengers on a Republic Airlines flight from Indy to Philadelphia repeatedly ignored mask rules prior to boarding and during the boarding process.
"The passenger and members of her travel party were also playing loud, obscene music and refusing to wear their masks during the preflight safety announcements," the FAA said.
When told to settle down and wear their masks properly, the women "continued to play loud, obscene music" and used obscene language against flight attendants and passengers. The plane, which had been taxiing, returned to the gate after the captain was notified of the disruptive behavior.
When the captain informed the passenger that she was being removed from the flight, she argued and again used obscene language. The woman then punched a female passenger, who was seated in front of her holding a baby, in the back of the head.
The FAA said the incident happened on Feb. 19, 2021. The agency levied a fine of $18,500 against the passenger. A woman traveling with her exhibited similar behavior during the flight and was fined $10,000, according to the FAA.
Similar scenes played out on other flights around the country. Here are a few examples:
The passengers have 30 days after receiving the FAA's enforcement letter to respond to the agency.
The FAA said it's "strictly enforcing a zero-tolerance policy" for people who disrupt flights and fail to obey flight crew instructions.
The federal mask mandate for travel on planes, buses, train and other forms of public transportation remains in effect. It also applies to transportation hubs such as airports and stations.
Copyright 2021 Nexstar Media Inc. All rights reserved. This material may not be published, broadcast, rewritten, or redistributed.
INDIANAPOLIS -- The Indianapolis Metropolitan Police Department is investigating after one person was critically wounded in a shooting Wednesday.
The IMPD said officers responded to the 8800 block of Bel Air Drive around 4:30 p.m. Wednesday. When officers arrived, they found a victim with injuries consistent with a gunshot wound.
The news followed increasingly somber reports from emergency officials, who indicated they had been preparing families for the worst outcome.
The video shows unknown objects hovering above the U.S.S. Omaha in July 2019, and the footage is only part of the evidence collected by the Department of Defense.