Where is Fear Street filmed?
In March 2019, filming began in Atlanta and East Point, Georgia. Several vacant storefronts in the North DeKalb Mall in Georgia were renovated so that they could be used for filming. wikipedia.orgFear Street Part One: 1994
How many Fear Street movies will there be?
The Fear Street Trilogy is a horror film series based on R. L. Stine's book series of the same name. The three films were shot back-to-back and released weekly on Netflix in July 2021. wikipedia.orgThe Fear Street Trilogy (film series)
Fear Street Part Two: 1978 goes to places that even Friday the 13th's Jason Voorhees feared.
On the surface, Jason Voorhees appears to be no one's idea of a rule-follower. Ranging in heights between six and seven feet—depending on the movie—the hockey masked behemoth dominates every room he's in, even before the machete starts swinging. He's cut a brutal path across 10 canonical films, plus a remake and a crossover movie with Freddy Krueger, and built a throne of blood amongst the horror movie pantheon.
Yet deep down, as Freddy might tease, Jason is still the mama's boy who feels bad about being picked on as a child at summer camp…and who is still hounded by his crazed mother's voice: Kill them, mommy, kill them!
In truth, you might even say Jason is just trying to make Mom proud one dead camp counselor at a time. After all, Mrs. Voorhees (Betsy Palmer) didn't blame the other kids who tossed poor Jason into the lake. Kids will be kids, or so she might say. Rather Mama blamed the camp counselors who were too busy canoodling to notice a child drowning. So, like his mother before him, Jason reserves his machete for teenage counselors while largely leaving the "kids" alone—similar to how the horniest teens are the first to die in a Friday the 13th movie, and the generally most virginal is the one to live to see another summer.
Which is what makes the killings in Fear Street Part Two: 1978 so shocking to both its younger target audience and the adults who grew up watching the movies Fear Street emulates. Because whether or not you're aware of the "rules" of horror movie franchises, as best explained by Jamie Kennedy in the original Scream, you inherently are unsettled by the image of Fear Street's Tommy Slater (McCabe Slye) standing above a child with an axe. And then watching him swing it.
As with Fear Street Part 1 before it, 1978 wears its influences on its sleeves. The previous film was set in 1994 and opened with the biggest star in the cast, Stranger Things' Maya Hawke, getting viciously slaughtered, a la Drew Barrymore in Scream. By contrast, Fear Street Part Two pulls from slower burning horror movies.
When we properly begin the film in its '78 setting, we meet Sadie Sink's Ziggy Berman, who is being tortured at the hanging tree by her summer camp's resident mean girls. This plays like it's straight out of Carrie, both the Stephen King novel published in 1974 and Brian De Palma's zeitgeist-shattering adaptation from 1976.
Fear Street eventually admits its Carrie White fixation, even having Ziggy reverse engineer the famed "pig blood" sequence from that movie to get back at her Queen Bee tormenter. The new movie also references a few of the tracking shots from the actual slasher movie landmark of 1978, Halloween. But when everything's said and done, Fear Street Part Two is about the Friday the 13th of it all.
Jordana Spiro does a pretty good Mrs. Voorhees impersonation as she tries to kill one of the camp counselors—little do the others realize she would've saved their lives if only Tommy could've died that afternoon—and when Tommy is possessed by the Shadyside witch, he soon takes on the oft-forgotten burlap sack that Jason wore in Friday the 13th Part 2 (1981).
For all intents and purposes, Tommy Slater is Shadyside's Jason Voorhees. But in addition to being a poor soul "enslaved" by a witch's curse, there is something nastier about Tommy Slater because he doesn't play by Jason's rules. He kills stoners and tea-totalers, virgins and harlots, and he even murders children.
To be fair, almost all the characters in Friday the 13th and its various clones are kids: teenagers just trying to get by at summer camp. However, most of them are played by twenty-somethings and all of them are old enough to partake in the sins and vices that summon their puritanical boogeyman from beneath the lake. In fact, the only Friday the 13th picture to even feature campers at Camp Crystal Lake, Friday the 13th Part VI: Jason Lives! (1986), goes out of its way to creep out audiences with Jason watching the wee ones sleep. But the movie then reassures us that he's not that bad, with Jason then electing to butcher their babysitting counselor one cabin over instead.
Get the best of Den of Geek delivered right to your inbox!
So it is that we see the magnanimous, popular counselor Tommy in Fear Street Part Two dote on the heavyset nerdy kid by day, and then swing an axe into his bespectacled skull by night. We're even reminded about how different the social mores of the '70s were when he's told to "shut the fuck up, nerd" during an era when that was hardly a compliment, even of the backhanded variety. Nay, his self-esteem is cut deep by fellow middle schoolers, and then his body is cut much deeper by his favorite counselor.
It's fiendishly mean-spirited. But Fear Street doesn't stop there. It breaks the "don't kill kids" rule once in this scene and then it does so at least three more times when Tommy corners a cabin full of youngsters who spot the guy they all looked up to just long enough to realize he's their murderer.
Jason wouldn't dare.
This is one of the many ways Fear Street honors, critiques, and then attempts to outdo its inspirations. It also lays the groundwork for the climax where we've been led to believe Ziggy is the Berman sister who will die and virginal good girl Cindy (Emily Rudd) will be the one who lives. Yet during the film's final movement, when both Ziggy and Cindy approach the Shadyside hanging tree, they're cornered by Sarah Fier's rogues gallery of terrors, including a reanimated Tommy Slater. Minutes earlier, Cindy did the unthinkable and decapitated the boyfriend she wished she'd consummated her relationship with.
Now in 1978's finale, Tommy's returned to kill a young woman who on paper should be our survivor girl: the studious one who played by the rules and was resourceful enough to figure her way out of the witch's cave. Nevertheless, she receives the most graphic murder onscreen, with the director favoring extreme close-ups of nearly each axe blow Tommy delivers into her body.
Jason may have killed final girls before, but only after they survived one movie and have since been replaced by a new idol for the sequel to honor. But Fear Street? It'll play in Jason Voorhees' sandbox but not by his rules. Which makes it a far scarier camp fire yarn.
David Crow | @DCrowsNest
David Crow is the movies editor at Den of Geek. He has long been proud of his geek credentials. Raised on cinema classics that ranged from…
Read full article at Den of Geek
USA TODAY 11 July, 2021 - 06:13pm
New films streaming and in theaters this weekend: Black Widow' with Scarlett Johannson in theaters and on Disney+, 'Fear Street Part 2' on Netflix.
A link has been sent to your friend's email address.
A link has been posted to your Facebook feed.
USA TODAY's Brian Truitt breaks down his top Marvel heroines ahead of the highly-anticipated "Black Widow" hitting theaters. USA TODAY
Need a new movie to watch this weekend? There are plenty of places to see them with theaters back up and running for the summer season and new films still streaming at home to entertain you and your family. 
This weekend, Scarlett Johannson finally gets her long-awaited Marvel solo vehicle (plus brings Florence Pugh along for the ride), Netflix debuts the disco-era second chapter in its teen slasher trilogy, and Leonardo DiCaprio executive-produces a documentary about a whale's lonely plight.
Here's a guide to movies that'll satisfy every cinematic taste, whether you want to mask up for a trip to the nearest big screen, or you're fine hunkering down on the couch:
Director Cate Shortland's spy thriller is a rousing and surprisingly funny dysfunctional family drama while also an intriguing examination of trauma and abuse. Johansson's title character is still trying to rectify past sins, though this time she has her old Russian spy family helping. And they're all gems, from Rachel Weisz's stoic Melina to David Harbour's scene-stealing Alexei to Pugh's Yelena, a snarky young assassin who fans will fall in love with immediately.
Where to watch: In theaters and on Disney+ (via Premier Access)
After setting up her main characters in the '90s-set first film, director Leigh Janiak takes audiences to a blood-soaked summer camp to flesh out the trilogy's larger mythology. Oh, and she also increases the "Fear Street" body count massively in this gory and referential ode to slashers of yesteryear starring Sadie Sink and Emily Rudd as sisters dealing with deep-seated rivalries, dramatic personalities and one very violent axe-wielding hooded maniac.
Where to watch:Netflix
The international action thriller puts an over-the-top comic book spin on a cop drama, and ends up halfway successful with that mix. Pio Marmaï stars as a Parisian police detective – and former liaison to a French superteam – on the case when a mysterious street drug is found to give ordinary people powerful abilities. He reaches out to some old crime-fighting partners (Leïla Bekhti and Benoît Poelvoorde) to suss out the supplier while also dealing with his own haunting past.
Where to watch:Netflix
A young woman with a past tragedy gets picked up by a strange man and wakes up in a life-or-death situation. That familiar setup gets quite a tweaking in this film, where the victim (Gaia Weiss) has to navigate constantly changing, claustrophobic tubes and deadly traps before her timer bracelet goes off – that is, until the film goes a decidedly unconventional direction. It's a head-spinning, "Wait, what just happened?" affair, but props for the ambition and an unusually hopeful turn for a frequently nihilistic situation.
Where to watch: In theaters and on Apple TV, Vudu, Fandango Now
Imagine the colorful, energetic slice-of-life opening of "La La Land" spread over a full day and a 90-minute movie, and that's the propulsive, inclusive and uplifting vibe of this spoken-word musical directed by Carlos López Estrada ("Blindspotting") and executive-produced by "Star Wars" actress Kelly Marie Tran. A cast of 27 young poets co-write and star in a series of intertwining LA stories and perspectives, from a woman artfully and viciously telling off her ex to a rousing moment of catharsis at a burger joint.
Where to watch: In theaters
This informative and thoughtful documentary boasts the likes of DiCaprio and Adrian Grenier as executive producers, though all you're going to care about is a whale singing on a whole different frequency – 52 hertz, to be precise. Director Joshua Zeman seeks to find this giant sea mammal that captured global attention (and even garnered a BTS song!) in a film with an unexpected ending that speaks volumes about us as well.
Where to watch: In theaters (and on video on demand July 16)
A link has been posted to your Facebook feed.
© 2021 USA TODAY, a division of Gannett Satellite Information Network, LLC.
Netflix Film Club 11 July, 2021 - 06:13pm
ComingSoon.net 11 July, 2021 - 06:13pm
Filmibeat 11 July, 2021 - 06:13pm
Story: A summer of fun turns into a gruesome fight for survival as a killer terrorises Camp Nightwing in the cursed town of Shadyside. This time, we get to find more about Sarah Fier who has been terrorising the town for centuries.
Review: Fear Street Part 2: 1978 is undoubtedly better than the Fear Street Part 1: 1994, in terms of death, gore and the hellish villain. However, the trailer for part three at the end just confirms that the makers were just warming up with part 2.
FS78 starts right where FS94 ended, Deena (Kiana Madeira) and Josh (Benjamin Flores Jr.) head towards C. Berman (Gillian Jacobs)'s house, the only survivor of the 1978 massacre, with their freshly possessed friend Sam (Olivia Scott Welch). As feared the Camp Nightwing massacre is also connected to the witch Sarah Fier's curse, as Berman tells her story, the audience is transported to the prequel's campgrounds.
While the camp counsellors and campers are getting ready for the biggest night of the camp: Color War we meet the outcast, Ziggy (Sadie Sink). Most of the campers hate her and call her the witch, but her sister Cindy is focused on her picture-perfect life and getting out of the town with her boyfriend Tommy (McCabe Slye). We are also introduced to a bunch of characters going around with their fun reckless life oblivious to their fate, except one, Nurse Lane.
Nurse Lane is the only actual adult at the campsite, she is also the most hated and pitied person in Shadyside and Sunnyvale. A decade ago, her teenage daughter Ruby Lane had caused the last massacre in the town by killing seven friends and herself at a party. Just as the colour war is about to begin, nurse Lane attacks counsellor Tommy. Before she tries to stab him to death, she says, 'I am sorry, but I can't save you... one way or another you are going to die tonight."
Even though nurse Lane is quickly whisked away by the police, her words bother all those who witnessed it. As they being to investigate her stuff, they find out about the witch's mark, the graves she dug away from the campsite and finally the wall with all the names written on it, including Tommy's. For the rest of the film, the mayhem continues as the curse takes over Tommy and a brutal game of hide and seek begins with an axe murderer at large.
What makes the film even better than the FS94 is not just the cast, but also the character relationships which feel more effortless. The film follows not only two sisters who bond and try to survive against all odds, but two love stories and a broken childhood friendship. Ziddy and Cindy stay central to the plot but the supporting characters do not get ignored, their deaths are more meaningful and tragic than the prequel.
Director Leigh Janiak has beautifully crafted a balance between the kid-friendly vibes of Camp Rock and the slasher film, The Final Girls. One minute you are wrapped up in their high school drama the other minute you are hearing some kid's head getting slashed in the dark. We also get to see a younger version of Sheriff Nick Goode (Ted Sutherland) who plays Ziggy's love interest and give some of the cutest moments in the film.
Despite more than three plots at play, the camp, the killer and the witch, the script isn't too crowded or hard to follow. The cast adds an original layer to an already original concept which will pull you in instantly. Overall, Fear Street Part 2: 1978, will make you shudder with the thought of what's next for part three.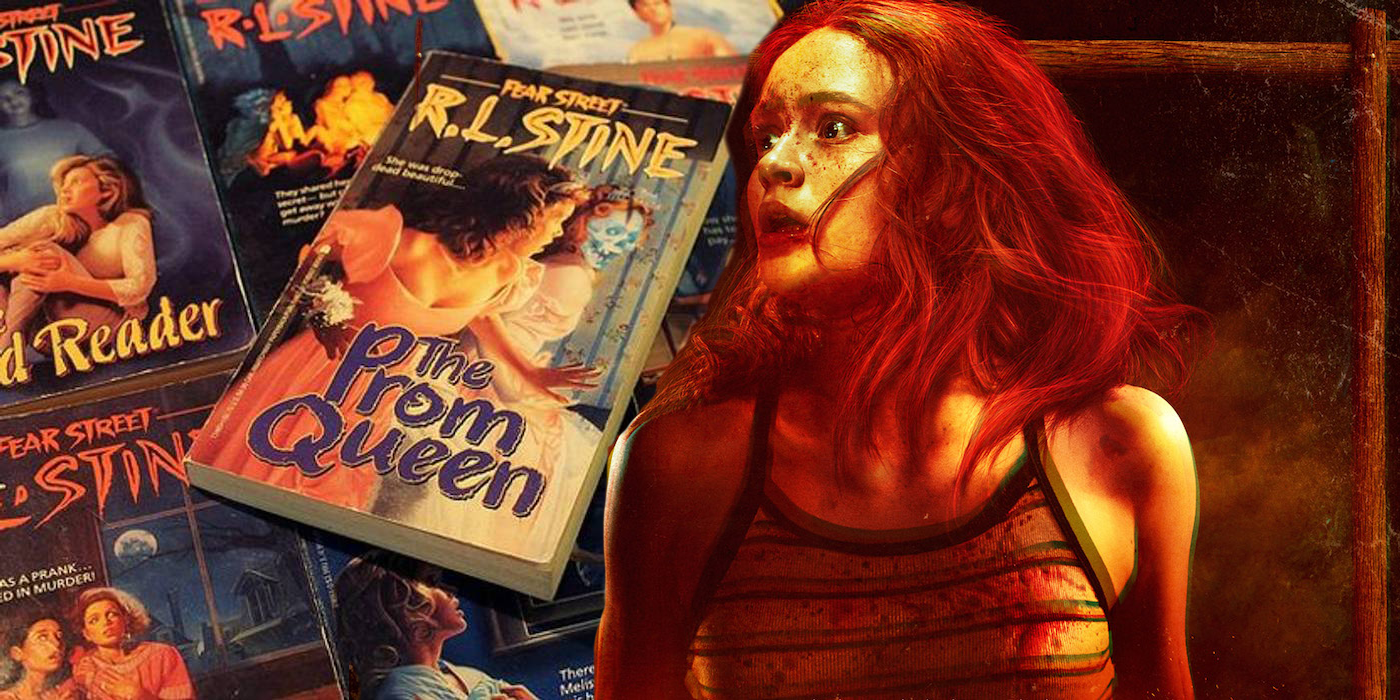 Screen Rant 11 July, 2021 - 06:13pm
But Fear Street is just one of many YA horror novels to be adapted. After 2019's Scary Stories to Tell in the Dark was well-received by critics and moviegoers alike, Fear Street doubled down on the YA adult formula by releasing each of its three films a week apart. Once the Fear Street trilogy wraps up, Netflix will return to the YA horror well with The Midnight Club, an adaptation of Christopher Pike's 1994 novel. Another of Pike's works, 1992's The Season of Passage, will also get the big-screen treatment, with Doctor Sleep's Mike Flanagan set to adapt the book for Universal Studios.
There are a variety of potential reasons as to why 1990s YA horror literature is having such a moment right now, and the very specific '90s style may be one of them. In the same way that Stranger Things brought '80s horror nostalgia back into the limelight, the first installment of Fear Street may have done the same with the subsequent decade. From the neon-tinged opening sequence to the vast array of needle drops from songs like Bush's "Machinehead" and Nine Inch Nails' "Closer," it's possible that audiences are ready to see more of the mid-'90s portrayed on screen, and with the way that Scream revitalized the modern slasher movie around that time, throwback '90s horror is a very specific niche that may need filling. Plus, there's something inherently more frightening about younger protagonists facing such mortal danger, especially with the bloody R rating earned by Fear Street.
Young adult horror literature from the 1990s is having a moment, but it remains to be seen whether that trend lasts well into the future, or if it fizzles out as a relic of the pandemic era. Fear Street is a solid start, though, with its talented young leads and its memorable kills, so if the adaptations to come can be just as strong, horror will be in a good place continuing into the 2020s.
Showbiz Cheat Sheet 11 July, 2021 - 06:13pm
You are using an outdated browser. Upgrade your browser today or install Google Chrome Frame to better experience this site.
Netflix's Fear Street trilogy has transported viewers back to 1994 and 1978 in order to solve the mystery of the Shadyside Witch. Once known as Sarah Fier, the witch placed a curse on the town of Shadyside years and years ago, something the characters in the first two installments find out the hard way. Fear Street Part 3: 1666 will help fans understand why Sarah has a grudge against Shadyside in the first place, bringing them back to the past once more — this time, all the way to 1666.
RELATED: Is Netflix's 'Fear Street' Trilogy Based on a Book?
The final moments of Fear Street Part 2: 1978 saw Deena (Kiana Madeira) attempting to end the curse of the Shadyside Witch by reuniting her severed hand with the rest of her bones. The result wasn't quite what she expected. Instead of bringing the curse to a screeching halt, Deena finds herself pulled back in time — and seemingly placed into Sarah Fier's body.
Fear Street Part 3: 1666 will see Deena learning what Sarah went through back in the 1600s. This will likely give her a better understanding of where the Shadyside curse came from — and how to end it.
The brief preview at the end of the second film shows Sarah involved in a witch hunt led by the people in her town. Knowing her grudge against Shadyside — and her nickname throughout the films — it's not difficult to predict she'll be the one they're tracking down.
Fear Steet Part 3: 1666 has several storylines to wrap up and a number of mysteries to solve. Fortunately, fans of the first two films won't need to wait too long to find out what happened to Sarah. The third and final installment will be available to stream on Netflix on Friday, July 16, 2021.
This release date falls in line with the other two, as each Fear Street film has been set a week apart. This gives viewers just enough time to process new developments before diving into the next chapter.
Fear Street Part 3: 1666 wraps marks the final installment in Leigh Janiak's slasher trilogy. The film will reveal the origins of the Shadyside Witch, and it will conclude the present-day story unfolding with Deena, Sam (Olivia Scott Welch), and Josh (Benjamin Flores, Jr.).
While the third film marks the final chapter in this story, however, it's possible Netflix will continue to bring viewers horror stories within this universe. The trilogy is loosely based on R.L. Stine's book series of the same name, and the novels cover a wide range of scenarios. While nothing is confirmed just yet, the streamer could decide to expand upon these stories.
The Guardian 11 July, 2021 - 06:13pm
Screen Rant 11 July, 2021 - 06:13pm
Adapted from the beloved R.L. Stine book series, Netflix's Fear Street Part 1: 1994 immediately become a Top 3 most-viewed title on the platform upon its July 2nd, 2021 premiere. While the movie has drawn mixed reviews, one of the most celebrated aspects of the film is the complex set of characters, most of which come together in their small Ohio town to defeat the evil witch known as Sarah Fier.
As the ancient curse afflicts the dueling towns of Shadyside and Sunnyvale, the high school teenagers must overcome their differences and rid the evil for good. However, some characters are far more adept at doing so. While this movie will certainly have audiences on the edge of their seats, some have been contemplating which characters have made this movie iconic.
Nick's biggest moment comes in the end when he gives a heartfelt apology to Deena for not listening close enough to her in the beginning. By lending her a sympathetic ear in her biggest time of need, Nick is there for Deena in ways her own parents are not.
Moreover, the way the character captivates the audience with her creepy narration in a fiery cave of ritualized witchcraft provides one last hair-raising chill while simultaneously setting up the sequel.
What elevates Skull Mask above a basic slasher villain is a late revelation in which he deceptively collects blood on behalf of the witch, Sarah Fier. The killer has a larger mission than collecting dead bodies, something slasher villains don't often demonstrate.
As the scary central witchy villain out to torment the teens, Sarah Fier (Elizabeth Scopel) is easily one of the best characters in the film. Without her odious cursing of Shadyside in 1666, there would be no plot to speak of.
Sarah Fier has the almighty power to summon the killers from past massacres and command them to do their baleful bidding in the present. In addition to her ungodly power, what makes Sarah so strong is her ability to trick the kids in the end, possess Sam, and avoid death in the process. The scene where she attacks Simon in the street is one of the scariest in the film.
Martin (Darrell Britt-Gibson) is the hilarious janitor who witnesses the gory massacre at Shadyside Mall in the opening scene. While he has just a few scenes, he stands out because of his funny one-liners.
When Sheriff Goode fails to believe Martin's story, he makes one funny and impassioned plea after another. When the officer reminds him his name is Sheriff Goode, Martin returns with one of the best lines in the film: "more like Sheriff motherf*cking evil!"
What makes Kate so compelling is how she has a much different side than her public persona, which is often reinforced through her sassy one-liners, funny facial expressions, and witty quotes. Fortunately, Kate is set to return in both upcoming sequels.
For a horror story so dark and morbidly violent, the need for comic relief is an absolute must. Simon provides most of the laughs in the film, doing so at just the right time to offer a little levity in between the gory outbursts. Without Simon's droll contributions, the film would be much too extreme for a teen horror film.
She experiences the most tragedy and violence in the film, which goes a long way in cheering for her safety. Beyond her endangered life, fans also enjoyed watching the romance between Sam and Deena develop too.
By starting out as skeptical of the Fier Witch, Deena mirrors the audience's lack of belief. As she slowly becomes a convert, so does the audience, which allows them to identify with her more and more as the movie unspools. Moreover, her touching relationship with Sam makes her ultimate safety a priority to root for.
But the real reason Josh is the best is that, through his internet sleuthing, he's the one who is able to link the murders in town to a massacre that took place in the 1970s. Without his keen detection skills, the others would have no idea how to save Sam's life.
Screen Rant 11 July, 2021 - 06:13pm
A good, old-fashioned, honest-to-goodness, mark-for-mark slasher film can be difficult to find nowadays. With such acts as Freddy and Jason already in the media, modern movie madmen simply fall short. Not on Fear Street. With the right moves, this trilogy might be just what the genre was looking for.
Unlike films like Friday the 13th, the characters aren't stereotypical cliches just to be fodder for the masked murderer. They have personality, depth, and honesty. These feel like people viewers can identify, and not just cardboard cutouts for the slaughter.
The movie has its horror elements, which it uses to great effect, but it's also kind enough to let the viewers breathe after each session of scares. R.L. Stine is a bonafide expert at creating this blend of balance in the Goosebumps series, and it seems to have transitioned perfectly to his adult material.
The scares and slashers are just intense enough to keep veteran viewers interested, and the film's plot, delivery, and general aesthetic are still user-friendly enough that the lightweights won't be deterred. Simply put, the experience is more enjoyable when everyone can get involved.
Gratuitous gore does not a good horror movie make, and this movie totally understands that. It's not a constant onslaught of bloodshed like some modern entries like Terrifier, but rather it sprinkles in each kill for an appropriate dose of shock. Not even the main protagonists are immune from harm.
The film is loaded with the comforting glow of the '90s, but it's never over the top about it. AOL is used, mixtapes are made, and a rousing game of a 16-bit Castlevania title is enjoyed, but aside from elements like those, the '90s are never heavily saturated into the serious plotlines. It's just the perfect touch of nostalgia.
There's no question that the skull-masked slasher and the hooded hatchet man both draw from Scream and Friday the 13th Part II, but they look like something that would be featured on the cover of a Goosebumps book. Love for the genre is clearly demonstrated in their creation and delivery. Sometimes all you need is a mask and something sharp
They don't wield anything over the top like a bladed glove, fish hook, or ginormous chainsaw, but are given what each character would have in hand. A Halloween costume and steak knife, a hatchet and hood, and a straight razor are all realistic enough to be taken seriously, but scary enough to warrant the right response.
The supernatural elements presented feel genuinely threatening, and they're not some ambiguous force that's constantly been present in the town. It has its own story and reasoning to its existence that some similar plot devices lack, and that alone deserves some serious props.
Combine the elements of identity and balance with the film's great use of suspense, shock, and horror, and the result is a contemporary slasher that could stand alongside classics like Scream and Halloween.
The script is great, but the film as a whole feels like it exists in the same universe as the Goosebumps adaptations. The bright colors, focus on local horrors, and dark secrets are all core elements of the other series. All its really missing is an evil dummy and an author cameo.
Refinery29 11 July, 2021 - 06:04pm