Powell stated that stablecoins need stricter regulations if they are to be part of the payment universe.
Powell was asked specifically about Tether (USDT), currently the most valuable stablecoin, by Representative Anthony Gonzalez (R-OH). Tether claimed that each coin was backed by a dollar, but that has been proven false. Rather, it is backed mostly by commercial paper or debts. Powell said most of the time those assets are very liquid, but during the recent financial crisis that wasn't the case. He explained:
"The market just disappears. And that's when people will want their money. It's very simple: These are economic activities very similar to bank deposits and money market funds, and they need to be regulated in comparable ways,"
Powell went on to say that if Stablecoins are going to be a part of the payment universe, then regulations need to be put in place, as a regulatory framework currently "doesn't exist, really, for stablecoins."
He also added that he doesn't see volatile crypto assets as being a part of the payment universe in the future. Crypto assets were mentioned in the 75-page Monetary Policy Report released last Friday. The call out was merely a single sentence, mentioned in the context of "risky assets" saying:
"The surge in the prices of a variety of crypto-assets also reflects in part increased risk appetite."
Rep. Stephen Lynch (D-MA) said a Central Bank Digital Currency, or CBDC, would cut down on the number of cryptocurrencies being launched:
"You wouldn't need stablecoins, you wouldn't need cryptocurrencies if you had a digital U.S. currency. I think that's one of the strong arguments in its favor."
Powell said a paper that focuses on the benefits and risks associated with a CBDC in the US will be out sometime in September.
He also responded to a question about the record inflation rates the US is experiencing, saying they have "increased notably and will likely remain elevated in coming months before moderating."
Powell stood by his previous statements that the increase is temporary and that once certain markets, like used cars, are back to pre-pandemic conditions, it will likely return to normal.
Powell will be speaking before the Committee on Banking, Housing and Urban Affairs of the Senate tomorrow.
Read full article at Cointelegraph
The Wall Street Journal 15 July, 2021 - 09:30am
The Journal's Gwynn Guilford reports:
The dollars in our wallets have lately been losing value at an alarming rate but the unelected officials who run our currency assure us that it's just a temporary problem. Ms. Guilford notes:
Let's hope they are right, though a period of no inflation at all would be the most welcome news to many workers and savers. Even getting back to just 2% annual value destruction would be a huge improvement. Ms. Guilford reports:
Yale economist Stephen Roach can't seem to forget another moment in recent monetary history when Fed leadership insisted that disturbing data did not represent a significant threat. He wrote in May:
You will be charged $ + tax (if applicable) for The Wall Street Journal. You may change your billing preferences at any time in the Customer Center or call Customer Service. You will be notified in advance of any changes in rate or terms. You may cancel your subscription at anytime by calling Customer Service.
Please click confirm to resume now.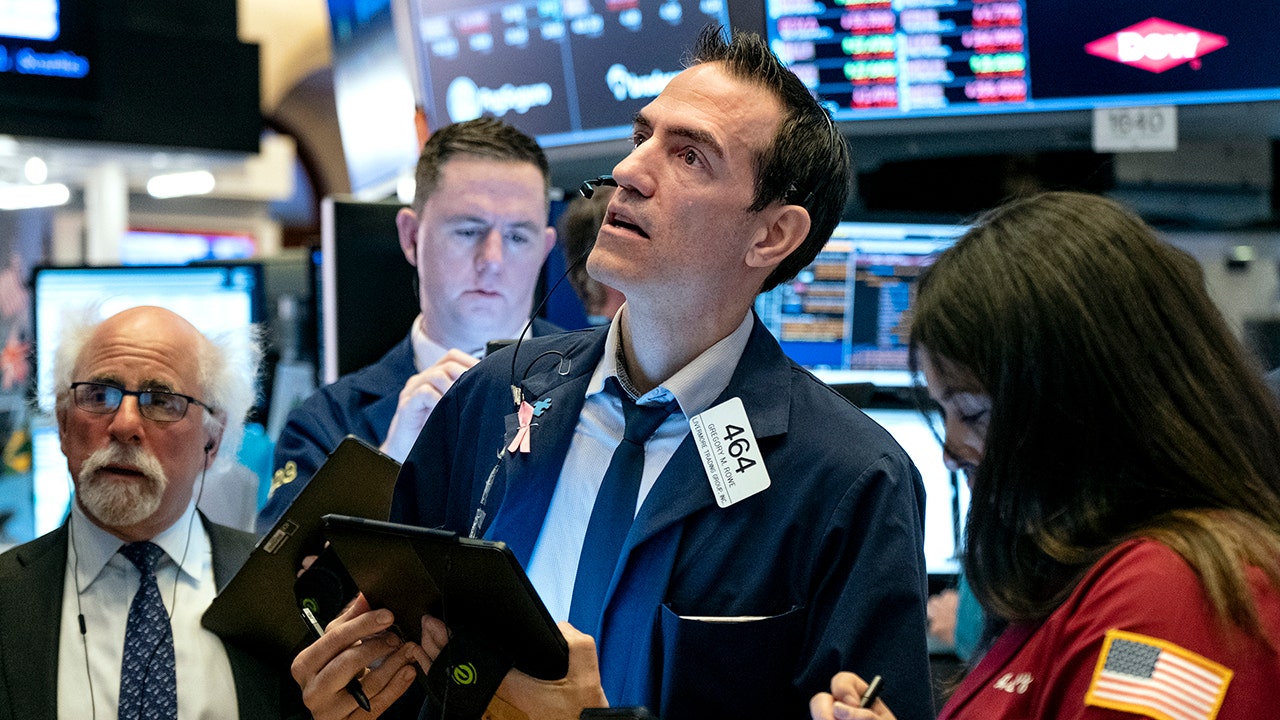 Fox Business 15 July, 2021 - 09:30am
Quotes displayed in real-time or delayed by at least 15 minutes. Market data provided by Factset. Powered and implemented by FactSet Digital Solutions.  Legal Statement. Mutual Fund and ETF data provided by Refinitiv Lipper.
This material may not be published, broadcast, rewritten, or redistributed. ©2021 FOX News Network, LLC. All rights reserved. FAQ - New Privacy Policy
Danielle Dimartino Booth and Joanne Feeney break down Jerome Powell's remarks on 'Making Money'
The Dow Jones Industrial Average rose 45 points, or 0.13%, while the S&P 500 gained 0.1% and and the Nasdaq Composite slipped 0.22%. All three of the major averages finished just below their record highs. 
Federal Reserve Chairman Jerome Powell testified on Capitol Hill and said the central bank still anticipates the recent surge in inflation will be temporary and that rates will remain near zero "for some time."
The producer price index report out Wednesday showed prices rose 1% in June and 7.3% year over year, the most since recordkeeping began in November 2010.  
Following the report, the 10-year yield fell 5.9 basis points to 1.356%. 
This as Senate Democrats reached a $3.5 trillion "human infrastructure" deal that would provide funding to expand Medicare, address climate change, child care and education. The Democrats, who plan to raise taxes on large businesses and individuals, will attempt to pass the package through the reconciliation process, allowing them to avoid a Republican filibuster.
"You add that to that the $600 billion in a bipartisan plan and you get to $4.1 trillion, which is very, very close to what President Biden has asked us for," said Senate Majority Leader Chuck Schumer of New York.
In stocks, Bank of America Corp. reported quarterly revenue that missed Wall Street estimates as lower interest rates caused a 6% drop in net interest income. The lender released $1.6 billion of reserves that had been built up to protect against losses during the pandemic.
Citigroup Inc. exceeded Wall Street estimates for earnings and revenue and said the pace of the global recovery is exceeding expectations.
Wells Fargo & Co. beat on both the top and bottom lines, but warned of tepid loan demand and a headwind from low interest rates.
Cannabis stocks were in focus after a group of Democratic lawmakers led by Senator Chuck Schumer D-NY, outlined early details of legislation that would make marijuana legal at the federal level.
Elsewhere in earnings, Delta Air Lines Inc. earned a profit for the first time since the outbreak of the COVID-19 pandemic. The airline said U.S. leisure travel has fully recovered, and that business travel could be 60% recovered by September. American Airlines also updated its financial forecast to reflect an improving travel picture. 
Meanwhile, Apple Inc. was added to the Focus List at J.P. Morgan, which raised its price target to $175 from $170. Additionally, a Bloomberg News report said Apple plans to increase iPhone production for 2021 by as much as 20%. 
In commodities, West Texas Intermediate crude oil fell $2.12 to $73.13 a barrel after Saudi Arabia and the United Arab Emirates reached a deal on production, and gold rose $14.90 to $1,824.30 an ounce.
Britain's FTSE 100 paced the decline in Europe, trading down 0.47%, while France's CAC 40 and Germany's DAX 30 ended unchanged. 
In Asia, China's Shanghai Composite lost 1.07%, Hong Kong's Hang Seng index fell 0.63% and Japan's Nikkei 225 slipped 0.38%. 
This material may not be published, broadcast, rewritten, or redistributed. ©2021 FOX News Network, LLC. All rights reserved. FAQ - New Privacy Policy