During testimony on Wednesday afternoon before the U.S. Financial Services Committee, Federal Reserve Chairman Jerome Powell made clear that while the central bank is continuing to study the feasibility of a digital dollar, it will not be forced into launching one or succumb to outside pressure from other countries that are jumping out ahead.
Additionally, he noted that when the US launches a sovereign digital currency, it could make cryptocurrencies such as bitcoin or stablecoins such as Tether unnecessary. "One of the arguments that are offered in favor of a digital currency in particular you wouldn't need stablecoins you wouldn't need cryptocurrencies if you had a digital US currency" said Powell when asked by Representative Stephen Lynch (D-MA 8th) about the potential benefits that swift action by the Fed would have on digital currencies.
Currently, the Fed is working on a report expected to be published in September, pushed back from July, that seeks to expand on benefits, risks, and considerations that must be taken into account when it comes to forms of digital payments, such as crypto assets, stablecoins and the formation of a CBDC. This builds on work that the Fed undertook last year when it partnered with an MIT digital currency initiative to explore the idea of a CBDC.
"That whole group of issues and payment mechanisms, which we think are at a critical point, in terms of appropriate regulations and in the case of the CBDC, laying out really, questions for the public to respond to about what good it can do, what the cost and benefits of it would be." says Powell on what exactly the study would cover.
That said, a strong argument could be made that the U.S. is falling behind when it comes to developing a CBDC. China is getting close to implementing the digital yuan, last year the Bahamas went live with the first CBDC, and today the European Central Bank launched the next phase of its digital euro project. In fact, according to a January 2021 study by the Bank for International Settlements, 86% of central banks have begun to explore CBDCs in some shape or form.
These developments are not lost on certain lawmakers. During his questioning, Rep. Lynch expressed concerns to Powell that if the Fed took too long in exploring the idea of a CBDC the U.S. could inadvertently give up its status as the reserve currency.
That said, Powell remains firm that the U.S status as a reserve currency has no other competitor. "The US is the reserve currency. There really isn't a good competitor out there because all the things you need to be the reserve currency really the United States has it." As for getting into CBDC's, Powell cautions that there are risks as well as benefits but notes that it depends on each country's circumstances. "I think it's way more important to do it right, than to do it fast," adds Powell.
Finally, Representative Patrick McHenry (R-NC 10th) also probed Chairman Powell regarding any concerns he may have about the implementation of digital assets such as stablecoins, which has grown in popularity with even Visa announcing it will settle payments in USDC, a competitor to industry leader Tether.
In response, Powell compared stablecoins to money market funds and even bank deposits but without the regulations both adhere to. Powell notes that historically the U.S. has had a strong regulatory framework for other assets such as money market funds but digital assets like stablecoins have limited regulations. "That doesn't exist really for stablecoins and if they are going to be a significant part of the payments universe, which we don't think crypto assets or even stablecoins might be, then we need an appropriate regulatory framework which we don't have." says Powell.
Read full article at Forbes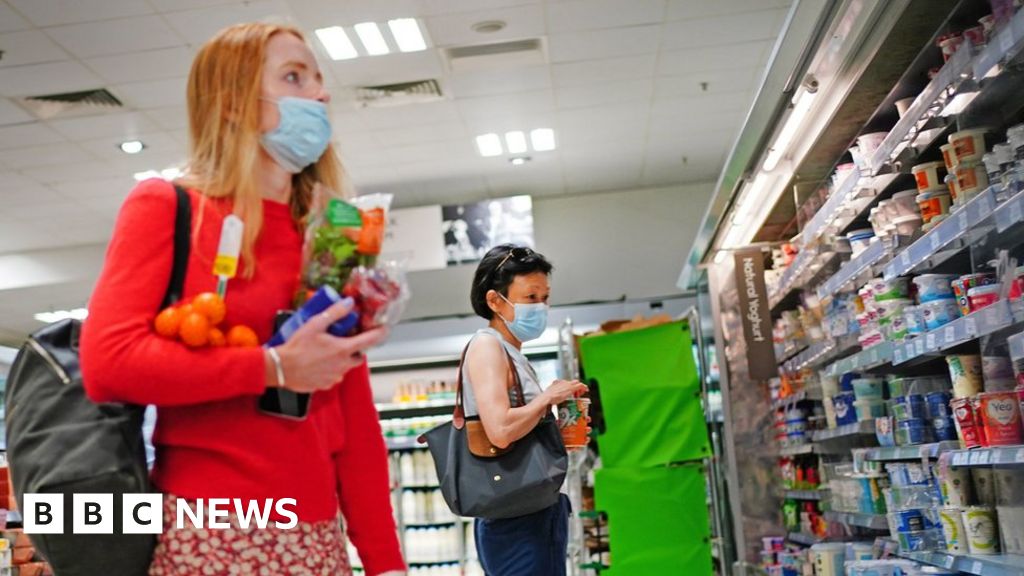 BBC News 14 July, 2021 - 05:47am
The Consumer Prices Index measure of inflation rose from 2.1% in May, the Office for National Statistics said, driven by higher food and fuel costs.
The rate is higher than the Bank of England's 2% inflation target for a second month.
That will fuel the debate about whether interest rates need to go up.
Simply put, inflation is the rate at which prices are rising - if the cost of a £1 jar of jam rises by 5p, then jam inflation is 5%.
It applies to services too, like having your nails done or getting your car valeted.
You may not notice low levels of inflation from month to month, but in the long term, these price rises can have a big impact on how much you can buy with your money.
As well as food from shops, eating and drinking out also cost more, while clothing and footwear, usually cheaper at this time of year, went up in price instead.
Second-hand car prices rose between May and June this year, whereas in recent years, they have fallen between these months, the ONS said.
Some buyers were reported to have turned to the used car market as a result of delays in the supply of new cars caused by the shortage of semiconductor chips used in their production.
June's reading was above most economists' forecasts of an increase of about 2.2%.
ONS deputy national statistician for economic statistics Jonathan Athow said: "The rise was widespread, for example coming from price increases for food and for second-hand cars, where there are reports of increased demand.
"Some of the increase is from temporary effects, for example, rising fuel prices which continue to increase inflation, but much of this is due to prices recovering from lows earlier in the pandemic.
"An increase in prices for clothing and footwear, compared with the normal seasonal pattern of summer sales, also added to the upward pressure this month."
Retail Prices Index (RPI) inflation, an older measure that is still used to calculate certain cost-of-living increases, rose to 3.9% in June, from 3.3% in May.
The latest rise in the inflation rate will add to pressure on the Bank of England to consider increasing interest rates to cool the economy.
The Bank's rate-setting Monetary Policy Committee (MPC) has taken the view that the current inflation surge is "transitory" and will fall back after peaking at 3%.
But the Bank's departing chief economist, Andy Haldane, warned last month that the risk of high inflation was "rising fast" and could reach nearly 4% this year.
Inflation is up again, above target, with prices rising faster than expected across the board in June. Much of this is the result of comparisons with prices that were falling a year ago at the height of the lockdown. Bottlenecks in supply are also driving prices up. For example, car producers can not find microchips, so cannot build enough new cars, so used car prices went up 4.4% in a month. During the pandemic, the microchip market diverted its supply to electronics amid a slump in car sales.
There are plenty of examples like this, and the net result is that inflation is heading above 3% in the coming months. This is sufficiently above target to trigger a letter of explanation from the governor of the Bank of England to the chancellor, but don't expect immediate rises in interest rates.
Inflation should peak at this level before falling back to normal, as the economy further reopens. It is, right now, high and rising, but hardly out of control. And the reasons for this global rise are pretty clear: demand rebounding quickly after the pandemic, while supply is taking a little longer to ramp back up.
Samuel Tombs, chief UK economist at Pantheon Macroeconomics, sided with the MPC majority view that inflation was likely to reach 3%, but not much higher.
Interest rates would therefore remain at the current record low of 0.1% "throughout next year", he said.
Inflation would "ease quickly in 2022", returning to the Bank's 2% target "in the second half of next year", he forecast.
However, Ruth Gregory, UK economist at Capital Economics, took Mr Haldane's view that inflation could peak as high as 4% at the end of this year.
"We expect it to continue its upward trend over the summer," she told the BBC. "That's largely because of these global supply shortages which have become more acute.
"Of course, that's affected everything from semi-conductors to household appliances."
Traders in Willesden Market in north-west London interviewed by the BBC said they were feeling the effects of those supply shortages, with their wholesale costs going up sharply.
However, they added that they were finding it difficult to pass on those costs to their customers, who were unwilling or unable to pay more.
One trader said: "If you try to pass the costs on to the customers, they just don't buy it. Especially at the moment.
"No-one's got any money, everyone's skint, everyone's coming back out of lockdown, people have lost their jobs.
"I'm earning less, but I'm still going, so I can be thankful for that at the moment."
Import duties on food and medicine are lifted for travellers to Cuba, in the wake of recent protests.
15 sayings from around the world