Will the NHL expansion draft be televised?
When is the NHL Expansion Draft taking place? The draft will take place on July 21, 2021, at Gas Works Park in Seattle, and it will be televised in both the United States and Canada. Coverage will begin at 20:00 EDT on ESPN2 in the US, whilst Canadian viewers will need to tune into Sportsnet or SN NOW. MARCA.comThe 2021 NHL Expansion Draft: Date, time, TV channel and rules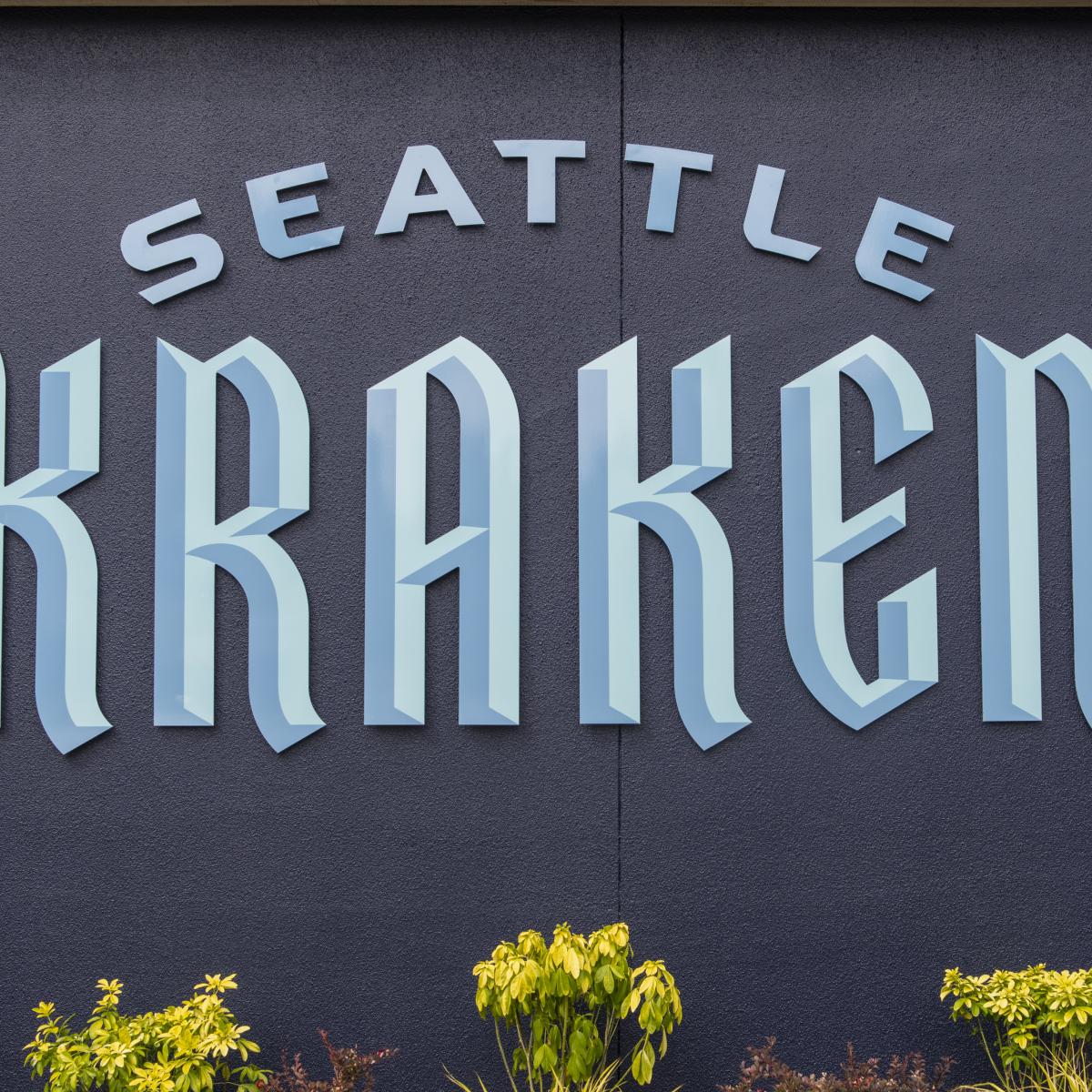 The waiting is nearly over for the Seattle Kraken. Management is poring over the player protection lists in search of the right players for their initial roster. Their choices will be submitted to NHL headquarters by 10 a.m. ET on Wednesday, July 21. The selections will be officially revealed that evening at 8 p.m. ET.
Following the same rules as the Vegas Golden Knights four years ago, the Kraken will select one player from the existing NHL teams excluding the Golden Knights.
They must choose a minimum of 20 players under contract for 2021-22 with an aggregate expansion draft value between 60 to 100 percent of last season's $81.5 million salary cap. They also have until July 21 to negotiate exclusively with free agents left unprotected in the draft.
Not every player chosen by the Kraken will be in the lineup when the puck drops on their inaugural season in October. Some could be traded or demoted as management tinkers with the roster.
In January and April, we made our predictions as to which players the Kraken could select. With the protection lists submitted to the league and available to the public, here are our final predictions for the upcoming expansion draft.
The Seattle Kraken could seek an experienced, versatile veteran forward capable of playing center or wing. Someone such as the Anaheim Ducks' Adam Henrique would fit the bill. The 31-year-old forward has two years remaining on his contract with an annual salary-cap hit of $5.825 million. He's a smart forward who reads the play well and can rise to the occasion in big-game situations.
Henrique has reached or exceeded the 40-point plateau eight times in his 11-season NHL career. This season was a difficult one for Henrique, finishing with 12 goals and 21 points in 45 games on the low-scoring Ducks.
Despite his struggles in Anaheim, Henrique proved his worth by captaining Canada to a gold medal at the 2021 World Championships. That level of leadership could prove invaluable to an expansion team.
Christian Fischer appeared to have power-forward potential when he made his NHL debut with the Arizona Coyotes in 2016-17. However, the 24-year-old right wing spent most of his time in a checking-line role.
The 6'2", 214-pound Fischer has good size and plays a physical game, finishing second in hits (148) on the Coyotes this season. He showed some offensive potential in 2017-18 with 15 goals and 33 points, but his production has since waned.
At 24, Fischer is still young enough to improve in a different system on another club. He has a year remaining on his contract worth $1 million, making him an affordable short-term reclamation gamble.
First appearing with the Boston Bruins in 19 regular-season games in 2018-19, Connor Clifton would skate in 18 playoff contests during their run to the 2019 Stanley Cup Final. He garnered more playing time after that, appearing last season in 44 contests.
A right-shot defenseman, Clifton average 18:13 of time on ice per game last season in a third-pairing role. The 26-year-old led the Bruins with 108 hits and finished third with 52 blocked shots.
Clifton is signed through 2022-23 with an affordable annual cap hit of $1 million. That contract and his physical style could make him enticing to the Kraken.
Selected by the Vegas Golden Knights during the 2017 expansion draft, Colin Miller enjoyed a career-high 41-point performance the following season. That offensive potential could lead to the 28-year-old defenseman joining his second expansion team in four years.
Miller's production tumbled since his first season with the Golden Knights. Traded to the Buffalo Sabres in 2019, he managed a combined 23 points in two seasons. He's entering the final year of his contract with an annual average value of $3.875 million.
Despite his offensive difficulties on the woeful Sabres, Miller has good puck-moving abilities and proved he could produce with a good team. He could regain his form in Seattle. The Kraken could also use him as a trade deadline bargaining chip next season if he doesn't fit into their long-term plans.
With one season left on his contract, Mark Giordano was left unprotected by the Calgary Flames. Unless the Flames cut a side deal with the Kraken, the 37-year-old defenseman should be suiting up with Seattle next season.
Winner of the James Norris Memorial Trophy in 2018-19, Giordano remains among the upper echelon of NHL blueliners. The Flames captain reached or exceeded 43 points five times in his 15 NHL seasons. He would automatically become the Kraken's No. 1 defenseman, bringing a solid mix of leadership, experience and puck-moving skills to their blue line.
Giordano carries a $6.75 million salary-cap hit. The Kraken could re-sign him to a short-term extension if things work out well this season. If not, they can dangle him to a Stanley Cup contender at the trade deadline for draft picks and prospects.
Kraken general manager Ron Francis will be seeking promising young players as well as experienced talent in this draft. Among them could be Carolina Hurricanes defenseman Jake Bean.
Bean, 23, was originally chosen 13th overall in the 2016 NHL draft by Francis during the latter's tenure as Hurricanes GM. The youngster had difficulty cracking Carolina's deep blue-line corps. He finally made his full-time debut this season, seeing third-pairing minutes (14:32) in 42 games.
Francis could envision Bean as a future top-four blueliner with the Kraken. He'll get plenty of opportunities to reach his potential with an expansion club. A restricted free agent coming off his entry-level contract, he would be an affordable re-signing on a short-term deal.
Acquired by the Chicago Blackhawks from the Vancouver Canucks at the 2021 NHL trade deadline, Adam Gaudette made a promising first impression by netting four points in seven games with his new team. The 24-year-old center could also prove a worthwhile draft option for the Kraken.
Gaudette showed potential with the Canucks in 2019-20, netting 33 points in 59 games. However, his production declined to just seven points in 33 games this season before they shipped him to the Blackhawks. On May 4, Ben Pope of the Chicago Sun-Times reported the young center had been successfully treated for candidiasis, a digestive disorder that had afflicted him for some time.
Winner of the Hobey Baker Memorial Award in 2018 as the NCAA's top player, Gaudette has the potential to become a reliable scoring forward now that his health issue is behind him. A restricted free agent with arbitration rights, he could be a cost-effective gamble that pays off big for the Kraken.
The Colorado Avalanche left pending unrestricted free agent wingers Gabriel Landeskog and Brandon Saad exposed in this draft. Selecting either one would create plenty of headlines for the Kraken, but there's no certainty either player will sign with the expansion club. Joonas Donskoi could be the better option.
Signing Landeskog or Saad to a long-term deal would be an expensive move that takes a deep bite out of the Kraken's cap space for years. Donskoi, meanwhile, is under contract for two more seasons at a reasonable $3.9 million annual average value.
Donskoi's affordability isn't the only thing that makes him an attractive draft choice. The 29-year-old right winger is a hardworking forward who can skate on the second or third line. He's reached 31-or-more points in each of the past four seasons.
The Columbus Blue Jackets exposed Max Domi in the expansion draft but he's recovering from shoulder surgery, sidelining him from the opening two months of 2021-22. He's also slated to become an unrestricted free agent next summer. The Kraken could opt for a safer option such as Dean Kukan.
At 6'2" and 186 pounds, Kukan could be a decent depth addition to the Kraken's blue line. The 28-year-old saw limited playing time last season under now-former Blue Jackets coach John Tortorella, appearing in just 35 games. He could improve given a chance for more playing time elsewhere.
Kukan is also slated to become a UFA next summer. However, his $1.65 million cap hit this season is more affordable than Domi's $5.3 million. The Kraken would also have more time to evaluate his performance next season than they would for Domi.
Finding affordable and experienced bottom-six forward depth could be among the Kraken's priorities in this draft. Winger Blake Comeau could help them address that need.
The Stars re-signed the 35-year-old Comeau last month to a one-year, $1 million contract. Stars GM Jim Nill praised his approach to the game. He singled out "his determination and physical presence on the ice" as well as his experience and leadership in the dressing room.
Comeau's attributes could also serve the Kraken well in their first NHL season. They'll need plenty of leadership on and off the ice as they attempt to build a cohesive, competitive roster.
An adaptable two-way forward who can play center or wing, Vladislav Namestnikov could prove to be a good addition to the Kraken's checking lines. He's signed through 2021-22 with an annual cap hit of $2 million.
The 28-year-old Namestnikov has bounced around a bit, seeing stints with the Tampa Bay Lightning, New York Rangers, Colorado Avalanche and Ottawa Senators before signing with Detroit last year. He plays a responsible defensive game and has a decent scoring touch, reaching a career-high 20 goals and 44 points in 2017-18.
Namestnikov's versatility and all-around skills would make him a solid addition to the Kraken's third line. If there's no room for him in their long-term plans, he could have value as a rental player to playoff contenders at next season's trade deadline.
Another middle-third forward who could prove tempting to the Kraken, Dominik Kahun is a restricted free agent with arbitration rights completing a one-year, $925,000 contract. He could seek stability after playing with four teams since 2018-19.
Kahun, 26, can play all three forward positions. He has decent offensive skills, tallying over 30 points in each of his first two NHL seasons. While he plays a third-line role, he can also move up and fill a second-line spot if necessary.
Re-signing Kahun could cost the Kraken around $2 million annually on a three- or four-year contract. He could have an immediate positive effect on their roster and is young enough to be a solid depth player over the next several seasons.
On Monday, Sportsnet's Elliotte Friedman reported the Kraken were close to signing Chris Driedger to a three-year contract. The Florida Panthers goaltender is due to become an unrestricted free agent on July 28. While there is a roster freeze in place until July 22, the Kraken are allowed to negotiate and sign free agents left unprotected in the expansion draft.
Should the Kraken sign Driedger, he'll be counted as their selection from the Panthers. The 27-year-old could become their starting netminder in 2021-22 and beyond.
After bouncing between the NHL and the minors since 2014-15, Driedger established himself as a reliable netminder this season with the Panthers. He outplayed starter Sergei Bobrovsky, winning 14 of 23 starts with a 2.07 goals-against average, a .927 save percentage and three shutouts.
Following a promising 23-point rookie performance in 2019-20, Blake Lizotte had a disappointing 10-point effort in a 41-game sophomore season. Nevertheless, the 23-year-old Los Angeles Kings center could be a good pickup for the Kraken.
At 5'7" and 175 pounds, Lizotte isn't big by NHL standards, but he's an energetic two-way center. Given his youth, he could develop into a reliable checking-line forward with some second-line potential. At the very least, he'll provide some much-needed depth at center.
Lizotte signed a one-year, $800,000 contract extension with the Kings last month. That won't put a significant dent into the Kraken's payroll, freeing up cap room to bring in other players.
The Minnesota Wild raised eyebrows by leaving Kaapo Kahkonen exposed in the draft. The 24-year-old netminder was supposed to be their future starter. He won the Aldege "Baz" Bastien Memorial Award in 2019-20 as the American Hockey League's outstanding goaltender and made his full-time NHL debut this season.
Kahkonen showed some inconsistency during his rookie season, finishing with a 2.88 goals-against average, a .902 save percentage and two shutouts. On July 18, The Athletic's Michael Russo reported some experts consider him a career No. 2 goalie.
Whatever's behind Kahkonen's exposure in this draft, the Kraken should still seize this opportunity to snap him up. He could prove his critics wrong and blossom into a reliable NHL starter. He also has a year left on his contract with a cheap $725,000 cap hit.
The Kraken could be tempted to select Carey Price after the Montreal Canadiens goaltender waived his no-movement clause. However, the Habs superstar turns 34 on Aug. 16 and carries a $10.5 million annual cap hit through 2025-26 with an $11 million signing bonus due in September. He's also nursing knee and hip ailments that could sideline him for the start of next season.
Defenseman Cale Fleury would be a more affordable option. The 6'1" 213-pounder made his NHL debut in 2019-20, appearing in 41 games. He's a restricted free agent coming off an entry-level contract, making him a prime candidate for a short-term cost-effective deal.
Fleury, 22, is a right-hand shot with good size and puck-moving skills who plays with a physical edge. He could develop into a top-four blueliner with the Kraken.
The Nashville Predators exposed center Ryan Johansen and Matt Duchene. Both, however, have struggled in recent years and each carries an annual cap hit of $8 million on long-term contracts. Calle Jarnkrok would be a more sensible pick.
Jarnkrok, 29, is another player who would bring experience and flexibility to the Kraken's lineup. He can play all three forward positions and is reliable in all game situations. He's tallied 30-plus points in four of the past six seasons, including 28 points in 49 games in 2020-21.
With a year remaining on his contract at an annual cap hit of $2 million, Jarnkrok would also be a low-cost addition to the Kraken's payroll. If they're not in the playoff chase by the trade deadline, they could shop him to a contender for a draft pick or prospect if he decides to test next summer's free-agent market. 
A former 20-goal scorer with the Toronto Maple Leafs, Andreas Johnsson managed just five goals and 11 points in 50 games this season with the New Jersey Devils. The Kraken could gamble that a change of scenery helps the 26-year-old forward rediscover his scoring touch.
Johnsson can play on either wing on the second or third line. He's a strong skater with good offensive skills who could flourish in a system where he's allowed to open up his game.
Signed through 2022-23, Johnsson carries a $3.4 million annual cap hit with a 10-team no-trade clause that kicks in for the final season. Still, he wouldn't take too much of a bite out of their cap space. He could become a solid addition as a second-line scorer.
The New York Islanders made two top-six wingers in Jordan Eberle and Josh Bailey available in the expansion draft. Of the two, the 31-year-old Bailey could be the most alluring for the Kraken.
Bailey's spend his entire 13-season NHL career with the Islanders. The 6'1" 200-pounder is a skillful playmaker who's exceeded the 40-point plateau in five of the last seven seasons. As an alternate captain, he's a leader on and off the ice. He also plays a solid two-way game.
Signed through 2023-24 with an annual average value of $5 million, Bailey wouldn't break the bank for the Kraken. He could become an invaluable core player and leader for the Kraken in their early years.
After seeing limited playing time in two seasons with the Nashville Predators, Colin Blackwell inked a two-year deal with the New York Rangers last fall. The 28-year-old forward enjoyed a career-best season of 12 goals and 22 points in 47 games.
Blackwell's contract turns into a one-way deal in 2021-22 but his $750,000 cap hit would fit easily in the Kraken's payroll. A center who can also play right wing, he's a hardworking forward who would slot in on one of the checking lines.
Slated to become an unrestricted free agent next summer, Blackwell could have a limited stay with the Kraken. His skills aren't likely to improve at this stage in his career. Still, he could be a worthwhile short-term depth addition.
The ongoing influx of promising young talent on the Ottawa Senators could force Chris Tierney further down their depth chart. It could be time for the 27-year-old center to move on to a club where he could play a larger role.
A two-way forward, Tierney had just 19 points in 55 games this season. However, he reached 40 points in 2017-18 and 48 points the following season. He averaged 2:01 minutes of shorthanded ice time per game this year and finished fourth among Senators skaters with 22 takeaways.
Tierney has a year left on his contract with a reasonable $3.5 million cap hit. He could be a good fit on the Kraken checking lines, especially on the penalty kill.
The Kraken could face an intriguing choice between two of the Philadelphia Flyers' top-six wingers. Jakub Voracek is a talented playmaker, but he carries an $8.25 million annual cap hit through 2023-24. James van Riemsdyk is a goal scorer with an annual average value of $7 million for two more seasons.
A combination of Van Riemsdyk's goal-scoring abilities and his shorter, less-expensive contract could send him to Seattle. The 6'3", 217-pound left wing isn't afraid to use his big body to drive to the net to create scoring opportunities. He's tallied 20-or-more goals six times in his 12 NHL seasons and reached or exceeded 40 points eight times.
Now 32, Van Riemsdyk is at a point where his skills could begin to decline. For an expansion team in need of scoring, he could be worth the risk for the next two seasons.
This season was a tough one for Pittsburgh Penguins defenseman Marcus Pettersson. He missed nine games with an early-season injury and gradually dropped down the depth chart into a third-pairing role. He could benefit moving to a club where he'll get a chance to play top-four minutes.
A lanky blueliner at 6'3" and 177 pounds, Pettersson showed good puck-moving abilities during his tenure with the Penguins before this season. He had 19 points in 57 games in 2018-19 following a trade with the Anaheim Ducks and 22 points in 69 games in 2019-20.
Under contract through 2024-25 with a $4.025 million annual cap hit, the 25-year-old Pettersson still has time to regain his confidence and his form. He could become a reliable part of the Kraken defense.
Dylan Gambrell could be a natural fit with the Kraken. The 24-year-old center is a Washington State native who recently signed an inexpensive one-year, $1.1 million contract with the San Jose Sharks.
At 6' and 185 pounds, Gambrell has decent NHL size and plays a solid defensive game. He regularly saw time on the Sharks penalty kill, averaging 2:16 in shorthanded ice time per game. He was also among their leaders in hits (77) and blocked shots (54).
Selecting Gambrell could be a no-brainer for the Kraken. He could become an invaluable penalty killer.
The Kraken could be tempted into selecting high-scoring winger Vladimir Tarasenko from the St. Louis Blues. However, the 29-year-old has undergone three shoulder surgeries in two years and carries a $7.5 million annual cap hit for the next two seasons. They could instead look to add to their blue line by selecting Vince Dunn.
The subject of trade speculation this season, Dunn struggled at times with consistency and missed the final 11 games of the regular season and four playoff games with an upper-body injury. Nevertheless, the 24-year-old defenseman has reached or exceeded 20 points in each of his four NHL seasons. He also helped the Blues win the Stanley Cup in 2019.
Dunn could improve with a club where he'll have more opportunities to establish himself as a top-four blueliner. A skillful puck-mover, he's still young enough to reach his full potential. A restricted free agent with arbitration rights completing a one-year $1.875 million contract, Dunn could become a worthwhile member of the Kraken on a long-term deal.
A deep star-studded lineup and a need to shed salary to become cap compliant next season forced the Tampa Bay Lightning to expose a handful of quality forwards. Alex Killorn, Ondrej Palat and Washington state native Tyler Johnson would each be useful selections for the Kraken, but Yanni Gourde seems the best bet.
A skillful all-around forward, the 29-year-old Gourde performs well in any role. He tallied 25 goals and 64 points in 2017-18 and 22 goals and 48 points the following season. He had 17 goals and 36 points in 56 games this year. The 5'9", 173-pounder can skate at all three forward positions, plays a responsible defensive game and doesn't shy away from the physical game.
The only downside is Gourde's $5.17 million annual cap hit through 2024-25. It's worth it for what this two-time Stanley Cup champion would bring to the Kraken in skills, experience and leadership.
After back-to-back 40-plus point seasons with the Colorado Avalanche during his first two NHL campaigns, Alexander Kerfoot struggled at times to find his niche with the Toronto Maple Leafs. His production dropped to 28 points in 65 games in 2019-20 and 23 points in 56 games this year.
Kerfoot, 26, is a sound two-way forward. He can play at center or left wing and has good playmaking skills. His adaptability and good hockey sense could make him a good fit with the Kraken.
A native of Vancouver, British Columbia, Kerfoot might welcome the chance to play close to his hometown. He's under contract for two more seasons with a decent $3.5 million annual average value.
The Kraken could need an experienced goaltender if they sign free-agent Chris Driedger and select promising Kaapo Kahkonen. Braden Holtby of the Vancouver Canucks could be an option. Despite a rough outing this season in Vancouver, he could regain his form under a normal 82-game regular-season schedule. The 31-year-old netminder could also mentor their younger goalies.
A Vezina Trophy winner in 2016 who backstopped the Washington Capitals to the 2018 Stanley Cup, Holtby's best days are behind him. He won just seven of 21 starts this season with a 3.67 goals-against average and a .889 save percentage. However, a shortened season and a COVID-19 outbreak among the Canucks contributed to those poor numbers.
Holtby has a year left on his contract with an annual cap hit of $4.3 million but an actual salary of $5.7 million. Perhaps a side deal where the Canucks absorb part of that cap hit could make his contract palatable for the Kraken.
Washington Capitals superstar Alex Ovechkin was left unprotected in the expansion draft. However, it's expected he'll sign a new contract with the Capitals. Instead, the Kraken could decide to add Brenden Dillon to their defense corps.
The 6'4", 220-pound Dillon is a physical shutdown defenseman. He was fifth among the Capitals' skaters in time on ice per game (18:57) and finished second with 143 hits and fifth with 61 blocked shots.
A native of New Westminster, British Columbus, Dillon might welcome an opportunity to play close to his hometown. Signed through 2023-24 earning an average annual value of $3.9 million, he could be a significant and dependable presence on the Kraken blue line.
By protecting young defenseman Logan Stanley in the expansion draft, the Winnipeg Jets had to expose veteran blueliner Dylan DeMelo. This opportunity could be too good for the Kraken to pass up.
A dependable top-four blueliner, the 28-year-old DeMelo plays a solid defensive game. He was second among Jets skaters this season in shorthanded ice time per game (2:36) while finishing sixth with 76 hits. He's a smart defender who reads the play well and is rarely caught out of position.
Signed for three more seasons with an annual cap hit of $3 million, DeMelo should quickly become a key member of the Kraken's defense corps during the franchise's early years. His experience and leadership will be invaluable to their young blueliners.
Enjoy our content? Join our newsletter to get the latest in sports news delivered straight to your inbox!
Read full article at Bleacher Report
msnNOW 20 July, 2021 - 01:02pm
• The expansion draft exposed list gives the Kraken plenty to consider before Wednesday. One question, for example, is do they take a chance on Vladimir Tarasenko? [TSN]
• Carey Price is another name available to Seattle, and it's coming out that he is dealing with multiple injuries that could cause him to miss a good chunk of the 201-22 NHL season. [Sportsnet]
• Ron Francis is hoping to find a franchise-type player out of this list of exposed players. [NHL.com]
• Looking back at Seattle's original NHL team. [The Score]
• Fun read on how the expansion Capitals built their roster in 1974. [NoVa Caps]
• Congrats to our Marisa Ingemi, who will be working the Kraken beat for the Seattle Times beginning in August:
I'm thrilled to announce I'm joining the Seattle Times to cover the Kraken (and other sports!). Getting back on an NHL beat means the world to me. It's all I've wanted to do these past 16 months. So I'm moving across the country to do it. pic.twitter.com/jCEYlzJx30
— Marisa Ingemi (@Marisa_Ingemi) July 17, 2021
• Is Adin Hill the No. 1 goalie the Sharks need to replace Martin Jones? [The Hockey News]
• Why Chuck Fletcher needed to part with Phil Myers and Nolan Patrick in order to bring in Ryan Ellis to Philadelphia. [NBC Sports Philadelphia]
• Tomas Tatar needs a change of scenery. Why Toronto could be a good fit. [Leafs Nation]
• Where did it go wrong for the Rangers this season? [NBC Sports Edge]
Sean Leahy is a writer for Pro Hockey Talk on NBC Sports. Drop him a line at phtblog@nbcsports.com or follow him on Twitter @Sean_Leahy
Like us on Facebook to see similar stories
Please give an overall site rating: