Ron DeSantis
GovRonDeSantis
Today, I appointed Dr. Joseph A. Ladapo, MD, PhD as Florida Surgeon General and Secretary of the Florida Department of Health. He has a remarkable academic and medical career, and will bring great leadership to @healthyFla. Watch: www.facebook.com/watch/?v=461972724929378
James Surowiecki
JamesSurowiecki
Florida's new surgeon general says of vaccines, "There is nothing special about them compared to other preventive measures." Which is true, except in the sense that they're vastly better than other preventive measures. www.tallahassee.com/story/news/local/state/2021/09/21/joseph-ladapo-tapped-to-be-florida-new-surgeon-general/5798242001/
Christopher Cadelago
ccadelago
Fla Gov. Ron DeSantis' pick for surgeon general is a Harvard-trained doctor who says the state should be promoting good health — "and vaccination isn't the only path for that. It's been treated almost like a religion, and that's just senseless." www.miamiherald.com/news/coronavirus/article254412224.html#storylink=cpy

Gary Fineout
fineout
During a press conference where he announced a new state surgeon general @GovRonDeSantis offered his POV on Biden: "He hates Florida more than anything."
WPLG Local 10 21 September, 2021 - 03:10pm
WCTV 21 September, 2021 - 11:48am
Gov. Ron DeSantis made the announcement following Tuesday morning's cabinet meeting in Tallahassee. Dr. Ladapo is succeeding Scott Rivkees, who recently returned to the University of Florida, for the role.
According to the UCLA Health website, Dr. Ladapo's research program focused on patient-centered approaches for battling coronary artery disease and behavioral economic interventions to promote sustainable cardiovascular health, especially among adults with HIV.
Before his time at UCLA, Dr. Ladapo was a faculty member in the Department of Population Health at NYU School of Medicine. UCLA's website also says he was a Staff Fellow for the Food and Drug Administration. He graduated from Wake Forest University then received both his medical degree and Ph.D. from Harvard.
The Beth Israel Deaconess Medical Center is where Dr. Ladapo finished his clinical training in internal medicine.
You can view his full CV below or at this link.
Joseph Ladapo CV by WCTV Digital Team on Scribd
WPLG Local 10 21 September, 2021 - 11:24am
Bay News 9 21 September, 2021 - 11:24am
ABC Action News 21 September, 2021 - 11:24am
Orlando Sentinel 21 September, 2021 - 11:24am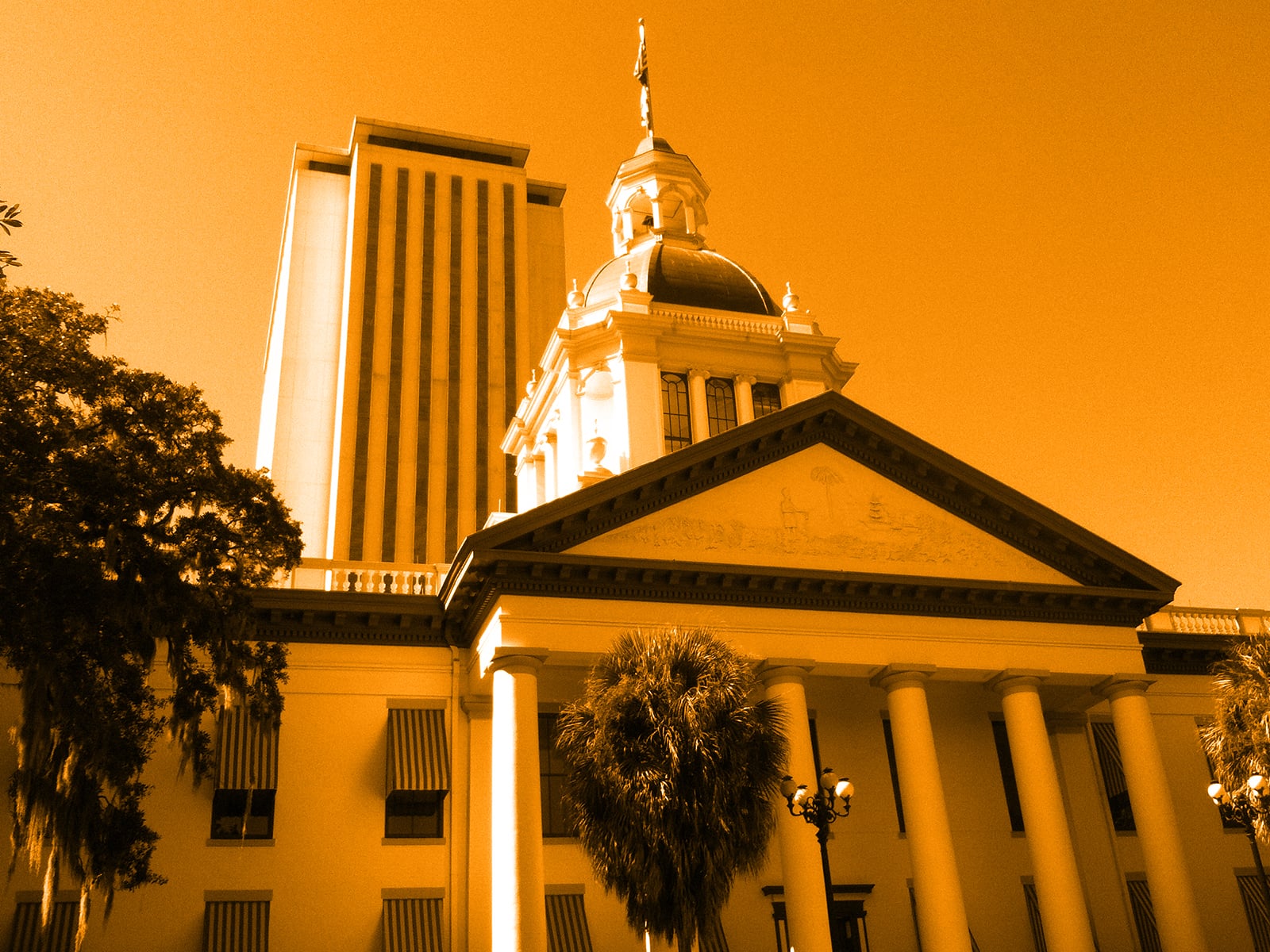 Florida Politics 21 September, 2021 - 08:00am
A top-of-Sunburn shoutout to Chris Dudley of The Southern Group. Everyone's pal turns 5-0 today. Chris, I'll never forget that conversation we had all those years ago at Cassis; it sort of launched it all. Your brother, Charlie, also wishes you a happy birthday: "What an honor and privilege to be Chris' brother. He has never met a stranger; his love and devotion to his bride and boys is unmatched, and I love and admire him more as time marches on. Happy 50th to my little brother."
It's 'Clean Energy Week' in Florida — Gov. Ron DeSantis signed a proclamation Monday declaring Sept. 20-24 as "Clean Energy Week." The official document says the state is "committed to the preservation of the natural environment" and highlights the environmental investments included in the 2021-22 budget. Further, the proclamation says this week "is an opportunity to encourage all individuals and organizations to implement eco-friendly and clean energy practices that reduce air pollution and mitigate other harmful impacts to our environment."
Assignment editors — Chief Financial Officer and State Fire Marshal Jimmy Patronis will host the ringing of the bell ceremony to honor fallen firefighters, 8:30 a.m. Eastern time, Capitol Courtyard. Eighteen fallen firefighters will be honored during the ceremony, inscribing their names on the Florida Fallen Firefighter Memorial. For more information, contact Devin Galetta at Devin.Galetta@myfloridacfo.com or (850) 545-3043.
>>>Anthony Sabatini bill would kneecap Capitol Police investigation — Rep. Sabatini filed a bill (HB 133) Monday to prohibit people or state and local law enforcement agencies from cooperating with the U.S. Capitol Police office in Florida. Sabatini's bill specifically blocks law enforcement from using any resources or personnel to assist the field office and sharing agency databases. The only exception afforded is if they receive a court order. The bill comes after the Capitol Police opened a field office in Tampa to investigate threats against members of Congress in the wake of the Jan. 6 Capitol riot.
—@Kylamb8: Comparisons to 1918 really are quite silly. The average age of mortality for 1918 flu epidemic was ~28 per CDC. It's ranged from 75-80 for COVID-19. Deaths of kids ages 0-14 increased 43% from 1917 to 1918. In 2020, mortality of 0-14 decreased 4% provisionally from 2019 totals
—@TheMaxBurns: Well, the exact situation Amy Coney Barrett and Brett Kavanaugh told the Senate wouldn't happen is happening.
—@RepWebster: I share the outrage expressed by many Floridians at the (Joe) Biden Administration's abrupt change to the allocation of Monoclonal Antibody treatments. I am reaching out to the Biden Administration to express my opposition and demand answers.
—@MDixon55: A lot of in the weeds terminology that's important to the process being discussed right now, but the bottom line is central Florida is likely to be the main focus of redistricting Population has boomed in that region of the state
Tweet, tweet:
For a couple of weeks around the March and September equinoxes, the rising sun shines directly on the statue in the Lincoln Memorial, giving Abe a golden hue. #dc @capitalweather @NationalMallNPS @KathrynProciv @PoPville @DCist @ExposedDC pic.twitter.com/GIdRmR3lGS
— Phil Yabut (@philliefan_99) September 19, 2021
Tweet, tweet:
Florida applies for federal pandemic aid to feed children — In what appears to be an about-face, the Florida Department of Children and Families is now applying for as much as $820 million in federal COVID-19 pandemic aid to feed millions of children across the state. The change comes after Agriculture Commissioner Nikki Fried criticized DeSantis for ignoring the offer and leaving Florida's children vulnerable. First reported by POLITICO, DCF started the application process last week and said Fried will ultimately be responsible for administering the program. "Last week, out of an abundance of caution, the Florida Department of Children and Families (DCF) started the process of applying for Pandemic EBT to make certain that any possible gaps left by Commissioner Fried's program will not affect children," DCF spokesperson Mallory McManus wrote in a statement to POLITICO.
"DeSantis reshaped Florida's appeals courts; it seems to be working out for him" via Michael Moline of the Florida Phoenix — DeSantis has declared that he looks for judges who will interpret the law and Constitution, not make law from the bench. But there's more than one way to skin a legal text, and of course, judges view cases through their own philosophical lenses. The question is whether the conservative monoculture DeSantis and his predecessors built within the judicial branch is willing to check excesses committed by the executive and legislative branches, which the Republican Party has dominated for decades. "It gives that appearance of the courts being far less independent. And that's really problematic, right? That undermines the public's trust and confidence in the courts," said Democratic Rep. Fentrice Driskell of Tampa.
Patronis honors the state's firefighting community with the 2021 Fire Service Awards — In a ceremony at the Senate Chamber, Patronis recognized the firefighting community for outstanding accomplishments during the 2021 Fire Service Awards. Each individual or facility was nominated and selected by various fire service organizations across Florida. "Florida's first responders are the backbone of our state, and I was honored today to recognize outstanding members of Florida's incredible fire service community who work around the clock to protect Floridians," Patronis said. "It's not just the firefighters that keep us safe, it's the educators, inspectors, investigators, instructors, volunteers, and training centers that ensure we are protected — day in and day out." The complete list of award winners is at MyFloridaCFO.com.
—"House Democrats lambaste Republicans for seeking advantage with new election law" via Renzo Downey of Florida Politics
Assignment editors — Fried, Sen. Annette Taddeo, Rep. Anna Eskamani will join Planned Parenthood and other reproductive freedom advocates for a news conference to oppose a Texas-style abortion ban in Florida, 11:30 a.m., The Capitol Courtyard (Senate side).
Assignment editors — House Majority Leader Michael Grant will lead the ceremony to nominate Rep. Paul Renner to serve as House Speaker for the 2022-2024 legislative term, 10 a.m., House Chamber, The Capitol. For more information, contact Christina Johnson, christina@on3pr.com or (850) 339-5773.
Lauren Book brings on Senate hires via Gary Fineout of POLITICO — Senate Minority Leader Book is announcing Maggie Gerson will become the next staff director for Senate Democrats while Cathy Schroeder is coming on board as deputy staff director. The moves come days after four top staffers in the Senate Democratic office were let go. Gerson spent 15 years as a former prosecutor in the Miami-Dade State Attorney's Office and the last two years as chief of staff for state Sen. Jason Pizzo and will be the first female Hispanic staff director in Senate history. Schroeder has spent more than 20 years working in public affairs and media relations, including in the administration of former Gov. Charlie Crist.
"Daily average of new cases drops below 10,000; hospitalizations continue decline" via Kathy Laskowski of the South Florida Sun-Sentinel — Florida on Monday reported 9,022 new COVID-19 cases from the weekend, bringing the daily average below 10,000 for the first time since July 21. There have been more than 3.5 million confirmed cases of COVID-19 since the start of the pandemic, according to data from the CDC. The state also increased its total coronavirus death toll by 1,059 on Monday. At least 51,884 Floridians have died of COVID-19-related complications. Deaths are counted on the day they occur, not the day they are reported, and can take up to two weeks or more to be reflected in the data.
"3 Jacksonville-area health systems have staff vaccine mandates. How many are complying?" via Beth Reese Cravey of The Florida Times-Union — Three Jacksonville-area health care systems have required their employees be vaccinated against COVID-19. Only two of them will provide updates on compliance. In July, the Rochester, Minnesota-based Mayo Clinic announced that its employees nationwide, including those at the Jacksonville campus, had to be vaccinated by Friday. By Monday, about 97% of Mayo physicians across the country were vaccinated, and "overall staff vaccination rates exceed 85%," according to a statement. The health system also declined to say how many employees locally or nationwide refused the vaccine.
—"Escambia County's COVID-19 cases fall 28.8% from last week, Santa Rosa County down 42.3%" via Mike Stucka of the USA TODAY Florida Network
"Polk County school nurse dies of COVID-19 hours after teacher succumbed to the virus" via Ken Suarez of Fox 13 Tampa Bay — A nurse with the Polk County school system has died from COVID-19, and the community is mourning the beloved caregiver's contributions to children. Cindee Kasey, 58, died on Wednesday at Lakeland Regional Health Medical Center. "She was just the sweetest, fun-loving nurse you could ever ask for," commented one of her best friends, Michelle Montero, a kindergarten teacher at REAL Academy, where they both worked. "Everybody loved her." Montero says Kasey was one of several people at REAL that got COVID-19 since the new school year began.
"'We're coming back:' Parents plan to keep pushing for masks after school board strikes down meeting" via Jake Newby of the Pensacola News Journal — The Escambia County School District board voted against calling a special meeting about face masks in the classroom, but that hasn't stopped a growing number of concerned residents from pushing for the board to reconsider. "We're at least trying to get them to go back to the protocols they used last school year," said Pensacola resident Dianne Krumel, who delivered a pair of impassioned pro-mask speeches during the public forum of two school board workshop meetings.
"Mike Pence tops Ron DeSantis by double digit margin in shock 2024 poll" via A.G. Gancarski of Florida Politics — For months now, polling of a hypothetical 2024 Republican Presidential Primary field has shown DeSantis as second only to Trump. One survey released Monday shows a deviation to DeSantis' detriment, however, with DeSantis down more than double digits to one candidate in a fresh survey. Trump's former Vice President is the non-Trump favorite in a poll of 490 Republican registered voters. They were surveyed by the Center for American Political Studies at Harvard University and the Harris Poll on Sept. 15 and 16. Pence trumps DeSantis with or without the former President in the field. Trump drew 58% support when included, compared to Pence's 13% and DeSantis' 9%. Sans Trump, Pence secured 32% support, while DeSantis had just 20%. Pence's margin tripled.
— "A congressional election is almost here. Who knew?" via Anthony Man of the South Florida Sun Sentinel
Democratic lawmakers back Jeremy Katzman for HD 99 — Katzman announced Monday that he had received endorsements from 11 current and former lawmakers for his bid in the Democratic Primary for House District 99, the seat currently held by term-limited Rep. Evan Jenne. The current electeds backing his bid are Reps. Robin Bartleman, Dan Daley, Michael Gottlieb, Emily Slosberg and Marie Woodson. He also received endorsements from former Sen. Eleanor Sobel and former Reps. Steven Effman, Fred Lippman, Elaine Schwartz, Richard Stark and Jack Seiler. "Earning the support of so many respected leaders who are part of the Broward community is humbling," he said. "Ultimately, it's about serving the people, and I will continue to work tirelessly to meet the residents I aim to represent in Tallahassee and use my life experiences to build a better Florida."
Happening tonight — Several fundraisers throughout Tallahassee: Rep. Dotie Joseph at the Governors Club Balcony; Reps. Bartleman, Joseph Casello, Michael Gottlieb, Slosberg and Woodson at the Governors Club Library Room. Both start at 5 p.m., 202 S. Adams St. Rep. Michael Grieco, 5 p.m., AC Hotel Lounge, 801 S. Gadsden St. Also, Daley, 5:30 p.m., Eve on Adams, 101 S. Adams St.
Breaking overnight — "J&J says COVID-19 booster shot is 94% effective in the U.S. when given two months after first dose" via Berkeley Lovelace Jr of CNBC — Johnson & Johnson said its COVID-19 booster shot is 94% effective when administered two months after the first dose in the United States. It also said the booster increases antibody levels by four to six times compared with one shot alone. A J&J booster dose given six months out from the first shot appears to be potentially even more protective against COVID-19, the company said, generating antibodies twelvefold higher four weeks after the boost, regardless of age.
"Dems fear Biden's domestic agenda could implode" via Burgess Everett and Heather Caygle of POLITICO — Internal Democratic discord has wounded President Biden's massive social spending plan, raising the prospect that the package could stall out, shrink dramatically — or even fail altogether. Myriad problems have arisen. Moderate Senate Democrats Joe Manchin of West Virginia and Kyrsten Sinema of Arizona continue to be a major headache for party leadership's $3.5 trillion target. The Senate parliamentarian just nixed the party's years-long push to enact broad immigration reform. House members may tank the prescription drugs overhaul the party has run on for years. And a fight continues to brew over Vermont independent Sen. Bernie Sanders' push to expand Medicare.
"Donald Trump 2024 flirting doesn't stop other Republicans from visiting early-voting states" via Paul Steinhauser of Fox News — There have been numerous articles written since the 2020 presidential election on whether Trump's repeated teasing of another White House bid is freezing the field in the race for the 2024 Republican nomination. While Trump remains very popular with the base of the GOP, and polls at this extremely early point in the 2024 presidential cycle indicate the former President is the overwhelming front-runner in the nomination race, his immense clout is not preventing other potential Republican White House hopefuls from visiting the states that kick off the presidential primary and caucus calendar.
"Officials say there's a nationwide police shortage and it's affecting Polk County as well" via Rebecca Lee of The Ledger — Police agencies nationwide are experiencing an officer shortage. Officials and experts are saying it's not a result of COVID-19. Risdon Slate, a criminology professor at Florida Southern College, said the National Police Foundation reported a nationwide shortage based on its recent survey. "They're saying that in 2020, 86% of departments reported a staffing shortage across the country," Slate said. He said before the recent shortage, the number of officers being sworn in increased nationwide between 1997 and 2013. "2013 to 2016, the number dropped by more than 23%," Slate said. "And now, in 2020, it has dropped even further in terms of a shortage."
"Purging Anthony Gonzalez" via The Wall Street Journal editorial board — Gonzalez easily won a second term in 2020. But he was one of the 10 House Republicans who voted to impeach Trump after his disgraceful behavior on Jan. 6. He voted his conscience and hasn't made a media show of his vote. But Trump targeted Gonzalez, as he has all Republicans who voted to impeach and those who don't accept his claim that the 2020 election was stolen. Trump's focus on the 2020 election is a major problem for the GOP. It divides the Party, wasting energy and money on internecine fights rather than running against the damage from the Pelosi-Schumer-Biden agenda.
"Angela Garcia Falconetti: The Florida College System — fueling Florida's future" via Florida Politics — The Florida College System (FCS) remains the top system in the United States, and the No. 1 provider of workforce education and training industries including health care, law enforcement and manufacturing. Beyond the economic benefits, the FCS provides many Floridians an improved quality of life and employment opportunities through transformative education. The training our institutions provide remains essential to supporting businesses in our communities and the overall prosperity of our economy. The FCS is in alignment with the Governor and the state's workforce development priorities to accelerate the provision of quality workforce education programs and services and support other key priorities like dual enrollment and transfer student articulation. However, this requires investment in the Florida College System Program Fund.
Republican lawmakers were caught red-handed using Party officials to overhaul Florida's election system.
— House Democrats blast attempts by Republican leaders to make school board elections partisan.
— Redistricting hearing gets underway during its first committee meeting.
— Planned Parenthood is holding a rally today against Florida adopting a Texas-style abortion ban.
— Florida Politics reporter Jacob Ogles talks about sitting in on the Legislature's first meeting in the once-a-decade redistricting process.
To listen, click on the image below:
Tweet, tweet:
— BuzzFeed (@BuzzFeed) September 20, 2021
Celebrating today are Rep. Mike Grieco, former Sen. Denise Grimsley and Carlo Fassi of The Southern Group.
Sunburn is authored and assembled by Peter Schorsch, Phil Ammann, Renzo Downey and Drew Wilson.
Peter Schorsch is the President of Extensive Enterprises and is the publisher of some of Florida's most influential new media websites, including Florida Politics and Orlando Rising and Sunburn, the morning read of what's hot in Florida politics. Schorsch is also publisher of INFLUENCE Magazine. For several years, Peter's blog was ranked by the Washington Post as the best state-based blog in Florida. In addition to his publishing efforts, Peter is a political consultant to several of the state's largest governmental affairs and public relations firms. Peter lives in St. Petersburg with his wife, Michelle, and their daughter, Ella.
Your email address will not be published. Required fields are marked *
This site uses Akismet to reduce spam. Learn how your comment data is processed.
Florida Politics is a statewide, new media platform covering campaigns, elections, government, policy, and lobbying in Florida. This platform and all of its content are owned by Extensive Enterprises Media.
Contributors & reporters: Phil Ammann, Jason Delgado, Renzo Downey, Rick Flagg, A.G. Gancarski, Anne Geggis, Joe Henderson, Janelle Irwin, Ryan Nicol, Jacob Ogles, Jesse Scheckner, Scott Powers, Andrew Wilson, and Kelly Hayes.
Best Life 21 September, 2021 - 06:32am
We adhere to structured guidelines for sourcing information and linking to other resources, including scientific studies and medical journals.
If you have any concerns about the accuracy of our content, please reach out to our editors by e-mailing editors@bestlifeonline.com.
Certain places saw worse outcomes as a result of bad policy decisions.
During an appearance on CBS' Face the Nation on Sept. 19, Scott Gottlieb, MD, former Food and Drug Administration commissioner, was asked by host Margaret Brennan if there were any states which appeared to handle the COVID-19 pandemic particularly poorly. Gottlieb quickly explained that specific metrics, such as deaths per capita, may not tell the whole story when gauging how badly officials responded in some places. He said this was especially true in the earliest days of the pandemic in areas like New York and New Jersey when effective treatments for the rapidly spreading virus weren't available and hospitals became overwhelmed.
"There are going to absolutely be disparities in the state-by-state experience. And you know, it's not easy to decouple in every case, the policy from the experience, because this wasn't an epidemic that was experienced the same way nationally—this was highly regionalized," Gottlieb said. "But what you were starting to see after that first wave was a much more regionalized experience based on differences in policy approaches."
But when asked which areas had seen the worst outcomes due to bad policy decisions, Gottlieb began listing specific examples. One such state was South Dakota, where Gottlieb said COVID "was just allowed to travel largely unfettered with public health interventions, where you saw one of the highest death rates per capita. You have to look back and say that was a bad experience."
Gottlieb then pointed out how certain officials such as Florida Gov. Ron DeSantis made controversial decisions early on that eventually proved themselves correct. Notably, this includes controversially reducing social distancing requirements in public from six feet to three feet months before the Centers for Disease Control and Prevention (CDC) made a similar policy change. But he also lamented the top official's decision to drop most of the public health precautions that could have slowed the spread of the virus in the Sunshine State.
"They let the virus spread largely unchecked in terms of personal mitigation," Gottlieb said. "People weren't wearing masks. They weren't encouraged to wear masks. Vaccination was encouraged for the elderly population, but not widely…So they made policy choices, and the consequence was an infection that largely engulfed most parts of the state," adding that "Florida probably has one of the highest positivity rates of any state in the nation right now."
Gottlieb briefly switched tracks to credit DeSantis' efforts to keep kids in school as "the right decision." But he quickly warned that current policies could be putting young people in Florida in danger as classrooms reopen, saying he disagreed with "the decision to let the virus spread the way it has and not even employ mitigation in the school as they're doing now." Similarly to South Dakota, Gottlieb argued that Florida could've avoided their dangerously high numbers, saying: "I think that there are things we could have done that were relatively easy interventions like requiring people to wear masks [and] trying to get people high-quality masks that could have slowed the spread [and] could have kept certain settings like schools safer."
Florida is the third-highest ranked state in the number of reported COVID-19 cases per capita, with 16,314 per 100,000 people since the beginning of the pandemic, according to data from The New York Times as of Sept. 21. South Dakota ranks as the eighth-highest state with 15,871 all-time cases per 100,000. Both states are also comparable in reported deaths per capita, with Florida and South Dakota ranked tenth and eleventh with 242 and 238 per 100,000 people, respectively.
Other top health officials have also previously called out COVID responses in the two states. In January, Deborah Birx, MD, White House coronavirus response coordinator for former President Donald Trump, called the decision by South Dakota Gov. Kristi Noem to host the large annual Sturgis motorcycle rally "not O.K." And on Sept. 6, Anthony Fauci, MD, current chief White House COVID adviser, told CNN that DeSantis was "completely incorrect" to suggest that vaccines were "not important for people."
Grab what you can find now.
His kids range from 24 to 67 years old.
An outbreak has sickened people in 25 states.
These places have seen significant jumps in cases.
New scoop on a major TV scandal.
© 2020 Galvanized Media. All Rights Reserved. Bestlifeonline.com is part of the Meredith Health Group