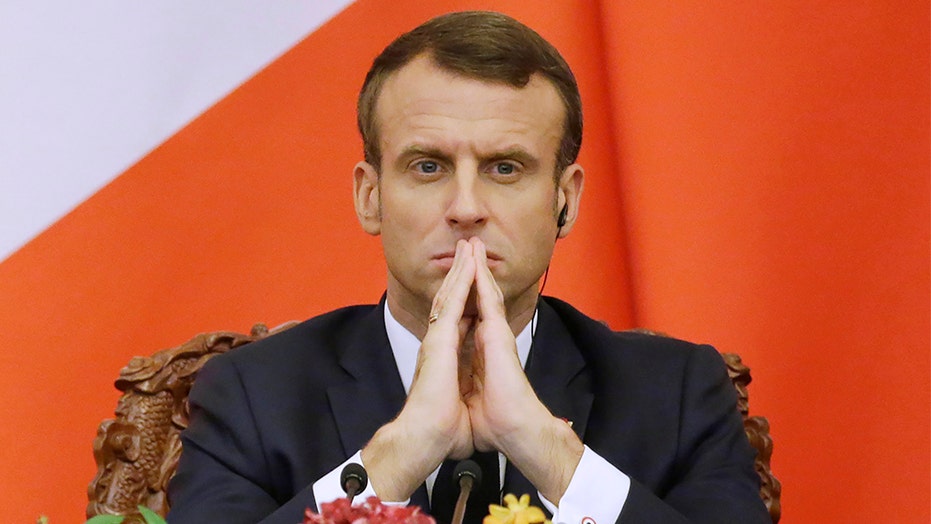 This material may not be published, broadcast, rewritten, or redistributed. ©2021 FOX News Network, LLC. All rights reserved. Quotes displayed in real-time or delayed by at least 15 minutes. Market data provided by Factset. Powered and implemented by FactSet Digital Solutions. Legal Statement. Mutual Fund and ETF data provided by Refinitiv Lipper.
Fox News White House correspondent Jacqui Heinrich reports on allegations Biden withdrew from Afghanistan against military advice.
France is reacting with anger after being left out of an agreement between the United States, the United Kingdom and Australia to give Australia nuclear-powered submarines.
In a statement issued by French Minister Of Europe and Foreign Affairs Jean-yves Le Drian and Minister of the Armed Forces Florence Parly, the country said the decision announced Wednesday "is contrary to the letter and spirit of the cooperation that prevailed between France and Australia, based on a relationship of political trust as well as on the development of a very high-level defence industrial and technological base in Australia."
"The American choice to exclude a European ally and partner such as France from a structuring partnership with Australia, at a time when we are facing unprecedented challenges in the Indo-Pacific region, whether in terms of our values or in terms of respect for multilateralism based on the rule of law, shows a lack of coherence that France can only note and regret," the statement continued.
The statement went on to call the announcement "regrettable."
"The regrettable decision that has just been announced regarding the FSP program only reinforces the need to make the issue of European strategic autonomy loud and clear," the joint statement said. "There is no other credible way to defend our interests and our values in the world, including in the Indo-Pacific."
France added that it is the "only European nation present in the Indo-Pacific with nearly two million citizens and more than 7,000 military personnel."
Earlier in the day, U.S. President Biden joined British Prime Minister Boris Johnson and Australian Prime Minister Scott Morrison in announcing the creation of an enhanced trilateral security partnership, called "AUKUS," which involves sharing highly sensitive nuclear submarine technology with Australia.
"The United States looks forward to working closely with France and other key countries as we go forward," Biden said.
The announcement of the partnership is widely perceived as a challenge to China's authority in the region, and the Chinese embassy quickly responded to the news.
"Exchanges and cooperation between countries should help expand mutual understanding and trust," the Chinese Embassy in the U.S. said in a statement. "Countries should do more things that are conducive to solidarity and cooperation among countries and regional peace and stability. Meanwhile they should not build exclusionary blocs targeting or harming the interests of third parties. In particular, they should shake off their Cold-War mentality and ideological prejudice."
The White House did not immediately respond to a request for comment from Fox News.
Get all the stories you need-to-know from the most powerful name in news delivered first thing every morning to your inbox
You've successfully subscribed to this newsletter!
This material may not be published, broadcast, rewritten, or redistributed. ©2021 FOX News Network, LLC. All rights reserved. Quotes displayed in real-time or delayed by at least 15 minutes. Market data provided by Factset. Powered and implemented by FactSet Digital Solutions. Legal Statement. Mutual Fund and ETF data provided by Refinitiv Lipper.
Read full article at Fox News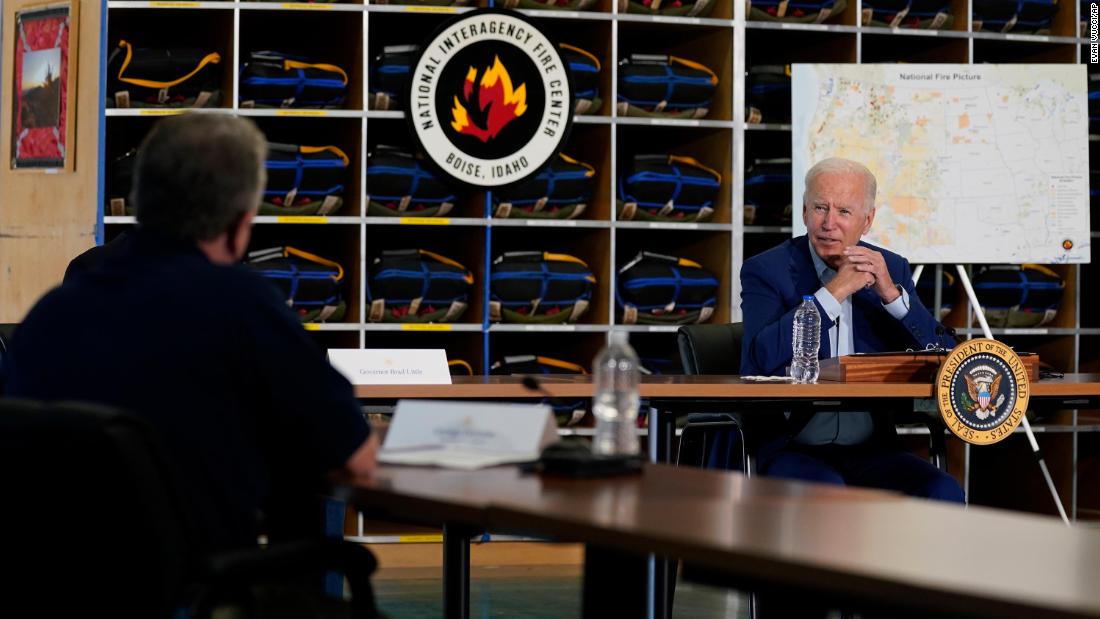 CNN 16 September, 2021 - 06:40am
Updated 6:01 PM ET, Wed September 15, 2021
You can set your browser to block or alert you about these cookies, but some parts of the site will not work.
The Guardian 16 September, 2021 - 06:40am
The three start work by sharing with Canberra what is ultimately an American technology: supplying nuclear reactors to power submarines with the likely assistance of Britain's Rolls-Royce and BAE Systems, a relationship that may also allow the Australians to ditch a troubled but lucrative A$90bn (£48bn) diesel engine agreement with a French contractor.
Australia's new nuclear-powered submarines will not be nuclear-armed, and the country has no desire to be a nuclear power. But there are questions as to how precisely the enriched uranium required will be supplied and how the reactors will be decommissioned – or to put it another way, what will be done in Australia, the UK or the US. The three will spend the next 18 months trying to work it out.
In theory, it would have been perfectly possible for the US to work directly with their Australian counterparts on the sensitive technology transfer (a development so rare that it has only happened once before in history, when the US helped Britain start its own nuclear submarine programme in late 1958).
But as a senior White House official revealed, it was the UK that wanted this the most. "Great Britain has been a very strong strategic leader in this effort," said one, speaking ahead of the announcement, helping "mediate and engage on all the critical issues" as the partnership was being thrashed out.
It is a vital endorsement after a tricky summer in which Anglo-American relations have been far from smooth during the Afghanistan crisis. British generals and ministers made little secret that they disagreed with Joe Biden's decision to withdraw troops from the country, effectively handing it over to the Taliban.
There was a lack of understanding of the tactical intentions of the White House. British sources complained it was unclear when the US would pull out of Kabul airport, and Ben Wallace, the defence secretary, a survivor of Wednesday's reshuffle, even appeared to question if the US had the will to be a superpower any longer.
Now at least, the prime minister, Boris Johnson, can head over the US for the UN general assembly, and his first White House meeting with Joe Biden, with something else to talk about.
But for the UK there will be a price. What the US president wants is for the UK to be more present in the Indo-Pacific, even though it is thousands of miles away from home. The submarine deal is, the White House official observed, "a downpayment" on the "concept of global Britain".
In June, Biden came to Europe for his first overseas tour as president, wanting western allies to sign up to a stronger posture against Beijing. Nato, traditionally focused on Russia, obliged and agreed to declare that China also poses a security risk at its annual summit. Yet the White House wants to go further.
The Pentagon has hardly been shy in pointing out that China, which has its own nuclear-powered submarines, now possesses the world's largest navy. The US has repeatedly wanted allies to help: over the summer Britain's new Queen Elizabeth aircraft carrier participated in muscle-flexing military exercises in the Philippine Sea.
A serious confrontation with China remains unlikely, but this is not the point. With access to European markets not as friction-free as before, the UK is choosing to build a political and industrial strategy based in part on defence and helping longstanding but far-flung allies, starting with supplying nuclear-powered submarines.
Guardian News 16 September, 2021 - 06:40am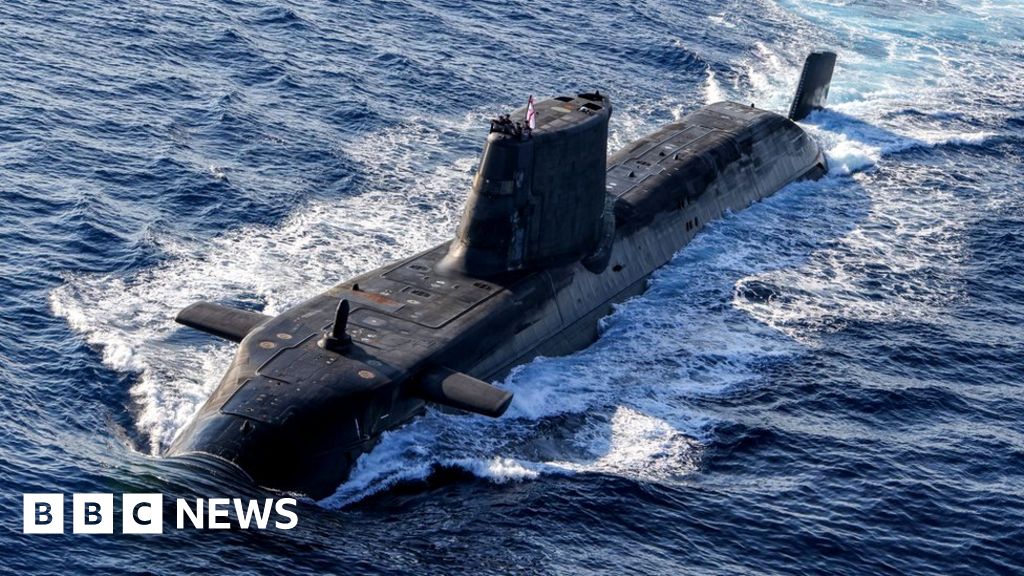 BBC News 16 September, 2021 - 04:54am
It will let Australia build nuclear-powered submarines for the first time, using technology provided by the US.
The Aukus pact, which will also cover AI and other technologies, is one of the countries' biggest defence partnerships in decades, analysts say.
China has condemned the agreement as "extremely irresponsible".
Foreign ministry spokesman Zhao Lijian said it "seriously undermines regional peace and stability and intensifies the arms race".
China's embassy in Washington accused the countries of a "Cold War mentality and ideological prejudice".
The pact also created a row with France, which has now lost a deal with Australia to build 12 submarines.
"It's really a stab in the back," France's Foreign Minister Jean-Yves Le Drian told France Info radio.
The new partnership was announced in a joint virtual press conference between US President Joe Biden, UK Prime Minister Boris Johnson and his Australian counterpart Scott Morrison on Wednesday.
And while China was not mentioned directly, the three leaders referred repeatedly to regional security concerns which they said had "grown significantly".
"It is growing its navy [and] air force at a huge rate. Obviously it is engaged in some disputed areas," he said. "Our partners in those regions want to be able to stand their own ground."
In recent years, Beijing has been accused of raising tensions in disputed territories such as the South China Sea.
On Thursday, UK Prime Minister Boris Johnson said the pact would "preserve security and stability around the world" and generate "hundreds of high-skilled jobs".
He also said the relationship with France was "rock solid".
The Aukus alliance is probably the most significant security arrangement between the three nations since World War Two, analysts say.
The pact will focus on military capability, separating it from the Five Eyes intelligence-sharing alliance which also includes New Zealand and Canada.
While Australia's submarines is the big-ticket item, Aukus will also involve the sharing of cyber capabilities and other undersea technologies.
"This is an historic opportunity for the three nations, with like-minded allies and partners, to protect shared values and promote security and prosperity in the Indo-Pacific region," the joint statement read.
"This really shows that all three nations are drawing a line in the sand to start and counter [China's] aggressive moves in the Indo-Pacific," said Guy Boekenstein from the Asia Society Australia.
Western nations have been wary of China's infrastructure investment on Pacific islands, and have also criticised China's trade sanctions against countries like Australia.
Australia had in the past maintained good relations with China, its biggest trading partner. But the relationship has broken down in recent years amid political tensions.
But there is tension now too with France, after Australia tore up the A$50bn (€31bn; £27bn) deal to build 12 submarines.
"We had established a relationship of trust with Australia, this trust has been betrayed," Mr Le Drian said.
These submarines are much faster and harder to detect than conventionally powered fleets. They can stay submerged for months, shoot missiles longer distances and also carry more.
Having them stationed in Australia is critical to US influence in the region, analysts say.
The US is sharing its submarine technology for the first time in 50 years. It had previously only shared technology with the UK.
Australia will become just the seventh nation in the world to operate nuclear-powered submarines, after the US, UK, France, China, India and Russia.
Australia has reaffirmed it has no intention of obtaining nuclear weapons.
Meanwhile New Zealand said it would ban Australia's submarines from its waters, in line with an existing policy on the presence of nuclear-powered submarines.
New Zealand, although a Five Eyes member, has been more cautious in aligning with either the US or China in the Pacific.
Prime Minister Jacinda Ardern said her nation had not been approached to join the pact.
Beijing says the deal, involving nuclear-powered submarines, undermines regional peace.
15 sayings from around the world
The Guardian 15 September, 2021 - 10:23pm
In addition to covering shared technology, industrial bases and supply lines, core to this is the agreement for US and UK support to Australia through the supply of nuclear submarine propulsion technology – a move that effectively sidelines the delay-plagued submarine program centred on the French Naval group's bespoke design. Ironically, some of the delays relate to France's difficulty in converting a nuclear submarine design into a conventionally powered one. They would be unimpressed, I imagine.
The choice reflects the heightened gravity of the great power contestational challenge which has put the security issues of the Indo-Pacific in stark relief. The US remains the world's most powerful nation but China is fast catching up, with nuclear submarines being manufactured in southern China at an unprecedented rate. Post-Brexit Britain, eager to burnish its US security ties and bolster its "Global Britain" image, and looking for growing trade links in the region, is more enthused with Australia links than it has been for over half a century – when it walked away from the empire and joined the European Union's precursor organisation in 1973.
Today Australia has one of the world's largest repositories of uranium, but won't use it or store it for others – despite happily exporting it to them and living on the most stable habitable continent with the most sparsely populated country on earth. The nuclear propulsion agreement portends a significant push to nuclear for power generation more broadly.
Replacement submarines have featured in several recent defence white papers going back for more than a decade, notably the 2009 one which featured submarines on the cover. Back then, Kevin Rudd as ALP prime minister mandated Australia should increase its holdings from six to 12 submarines, but they would be conventionally, not nuclear, powered. Nuclear power was seen as something politically unpalatable for the ALP and difficult to sustain because of the limited nuclear skills set in Australia and the questionable willingness of the United States to support Australia to sustain such a capability. Indeed, US and UK ally, Canada, had considered acquiring nuclear propulsion submarines in the late cold war years but faced strong UK and US resistance to the idea. That seemed to be a pointer for Australia too.
Australian strategic and defence policy has long struggled to reconcile the dialectic which has manifested as the contrasting fear of abandonment and fear of entrapment. Ever since 1942, when Australia last faced an existential crisis, Australian governments have looked to shore up ties with their "great and power friends". For the last half century that has been principally with the US, but now the UK seems eager to return. How much the UK can commit in this space is still up for debate, mindful of its considerable challenges with an adventurist Russia under Putin and a squabbling Europe at their end of the Eurasian land mass.
Conversely, pundits have long considered the risk of entrapment – of being drawn into a conflict in the Indo-Pacific not of our making. The government seems convinced that increased self-reliance comes through increased reliance – on US and UK nuclear propulsion technology, industrial bases and supply lines. Hopefully that's the right call, but it comes with risks.
This month we remember the 70th anniversary of the signing of the Anzus treaty – an alliance arrangement that avoided providing a direct security guarantee, promising instead "to consult" in the face of threats to the parties in the Pacific. This Aukus tripartite pact takes the Anzus security agreement to a new level. Being integrally connected with the US and UK through this new arrangement appears to be intended in part at least to bolster our confidence in not being abandoned. Conversely, as dark clouds build across the Indo-Pacific, the hope is that increased deterrence will bolster security, sending a message, particularly to Beijing, that force can and would be met. But the alternate view is that this bolstered investment in trilateral ties risks entrapment.
US president Teddy Roosevelt once suggested it was best to "speak softly and carry a big stick". In recent times, Australia has tended to speak loudly and carry a small stick. This move will certainly help to make the Australian stick a bit bigger. Hopefully, in doing so Australia will become more adept at speaking softly too.
John Blaxland is professor of international security and intelligence studies at the ANU's strategic and defence studies centre
Yahoo News 15 September, 2021 - 09:19pm
"The American choice to exclude a European ally and partner such as France from a structuring partnership with Australia, at a time when we are facing unprecedented challenges in the Indo-Pacific region ... shows a lack of coherence that France can only note and regret," French Foreign Affairs Minister Jean-Yves Le Drian and French Armed Forces Minister Florence Parly said in a joint statement Wednesday evening.
Their protest cast a Parisian pall over an agreement that American observers hailed as a major strategic advance for Australia and a testament to the power of the U.S. alliance network, in defiance of China's argument that the chaotic U.S. withdrawal from Afghanistan foreshadows future failures of American support for allies. Yet, Macron's government regards the announcement as a breach of trust by Australia and a sign of disrespect from Biden that enhances the need for "strategic autonomy" from the United States.
"The regrettable decision ... only reinforces the need to make the issue of European strategic autonomy loud and clear," the French leaders said. "There is no other credible way to defend our interests and our values in the world, including in the Indo-Pacific."
Biden's team cited the United Kingdom's involvement in the deal as a mechanism to bring a transatlantic ally into the Indo-Pacific, as U.S. officials try to manage and deter looming threats from China.
"These relationships with Great Britain and Australia are time tested — our oldest allies, generally," a senior administration official told reporters earlier Wednesday. "This is designed not only to strengthen our capabilities in the Indo-Pacific but to link Europe, and particularly Great Britain, more closely with our strategic pursuits in the region as a whole ... Great Britain is very focused on the concept of 'global Britain,' and their tilt is about engaging much more deeply with the Indo-Pacific, and this is a down payment on that effort."
Biden extended an olive branch to France, the oldest ally of the U.S. while implying the new deal represented an example of London following Paris's lead.
"Indeed, this effort reflects a broader trend of key European countries playing an extremely important role in the Indo-Pacific," Biden said. "France, in particular, already has a substantial Indo-Pacific presence and is a key partner and ally in strengthening the security and prosperity of the region. The United States looks forward to working closely with France and other key countries as we go forward."
Yet, the agreement dooms a plan for Australia to purchase $90 billion of diesel-powered submarines from France.
"The world is a jungle. France has just been reminded this bitter truth by the way the U.S. and the UK have stabbed her in the back in Australia," former French Ambassador to the United States Gerard Araud wrote on Twitter. "C'est la vie."
Tags: News, Foreign Policy, National Security, France, Australia, China, Joe Biden, Nuclear Submarine, United Kingdom
Original Author: Joel Gehrke
Original Location: 'The world is a jungle': France fumes at US-Australia nuclear submarine deal
The European Union will set out a formal strategy on Thursday to boost its presence in the Indo-Pacific and counter China's rising power, although Australia's decision to cancel an arms contract with France may complicate cooperation. Led by France, Germany and the Netherlands, which first set out ways to deepen ties with countries such as India, Japan and Australia, the 27-member bloc wants to use the plan to show Beijing that it is against the spread of authoritarianism. However, Wednesday's agreement https://www.reuters.com/article/us-usa-security-biden-asia/china-fumes-over-australias-nuclear-sub-pact-with-u-s-britain-idUSKBN2GB2BN between the United States, Australia and Britain to establish a security partnership for the Indo-Pacific and scrap a $40 billion French-designed submarine deal has damaged trust between allies, French Foreign Minister Jean-Yves Le Drian said.
France accused U.S. President Joe Biden on Thursday of stabbing it in the back and acting like his predecessor Donald Trump after Paris was pushed aside from a lucrative defence deal that it had signed with Australia for submarines. The United States, Britain and Australia said they would establish a security partnership for the Indo-Pacific that will help Australia acquire U.S. nuclear-powered submarines and scrap the $40 billion French-designed submarine deal. "This brutal, unilateral and unpredictable decision reminds me a lot of what Mr Trump used to do," Foreign Minister Jean-Yves Le Drian told franceinfo radio.
The organization, which has close ties with the People's Republic of China, accused the service of insulting their military through a call sign.
Australia has canceled a contract with France for conventional submarines and instead will build nuclear-powered submarines using U.S. technology because of changing strategic conditions in the region, Prime Minister Scott Morrison said Thursday. President Joe Biden announced on Wednesday a new U.S. security alliance with Australia and Britain that will help equip Australia with a nuclear submarine fleet.
Photos show Chinese actress Zhao Wei in her hometown Wuhu, smiling as she took informal pictures with fans.
French President Emmanuel Macron announced via Twitter on Wednesday that French military forces killed the head of the Islamic State in the Greater Sahara, Abu al-Walid al-Sahrawi.Why it matters: "It is a decisive blow against this terrorist group," French Defense Minister Florence Parly tweeted, congratulating the military and intelligence agents who contributed to the mission.Stay on top of the latest market trends and economic insights with Axios Markets. Subscribe for freeThe big picture: Al
Why is Trump the only ex-president willing to say the truth about Bush?
Three Chinese astronauts left a space station module on Thursday on a spacecraft bound for Earth, completing the third of more than 10 missions needed to finish China's first space station by the end of next year. The astronauts have left the Tianhe module on the Shenzhou-12 probe after spending 90 days in space, a record for China, according to state media. Construction of the space station began in April with the launch of Tianhe, a cylinder-like module slightly bigger than a city bus.
TAIPEI (Reuters) -Taiwan proposed on Thursday extra defence spending of T$240 billion ($8.69 billion) over the next five years, including on new missiles, as it warned of an urgent need to upgrade weapons in the face of a "severe threat" from giant neighbour China. Taiwan President Tsai Ing-wen has made modernising the armed forces - well-armed but dwarfed by China's - and increasing defence spending a priority, especially as Beijing ramps up its military and diplomatic pressure against the island it claims as "sacred" Chinese territory. The new money, which comes on top of planned military spending of T$471.7 billion for 2022, will need to be approved by parliament where Tsai's ruling party has a large majority, meaning its passage should be smooth.
A Singaporean man who decided to return to Singapore from China using an illegally-obtained Uganda passport was jailed for four months on Thursday (16 September).
The former "Daily Show" host failed to consider one key thing about the ex-president.
Republicans aren't really scared of them, said the "Full Frontal" host.
In an instant, a photographer caught a terrifyingly rare sight: a shark attacking a surfer off the Florida coast last week.
A U.S. judge on Wednesday said former President Donald Trump cannot delay a lawsuit accusing him of defaming former Elle magazine columnist E. Jean Carroll after she claimed he raped her in the mid-1990s. In a one-sentence order, U.S. District Judge Lewis Kaplan in Manhattan refused to put the case on hold while Trump appeals an earlier ruling he made. The order could let Carroll obtain documents and other materials from Trump during the appeal.
Australia will build eight nuclear-powered submarines under a new Indo-Pacific security partnership with the United States and Britain that analysts say will likely rile China, which will see the pact as an attempt to contain it. Australia will be only the second country after Britain in 1958 to be given access to U.S. nuclear technology to build nuclear-powered submarines. "Our world is becoming more complex, especially here in our region, the Indo-Pacific," said Prime Minister Scott Morrison.
Taiwan is a "sea fortress" blocking China's expansion into the Pacific and is willing to share with other democracies its knowledge of countering Beijing's efforts to undermine it, Foreign Minister Joseph Wu told a U.S. audience on Wednesday. The United States, like most countries, does not have formal diplomatic ties with Chinese-claimed Taiwan, but is the democratically ruled island's most important international backer and arms supplier. China has stepped up military and diplomatic pressure against Taiwan since President Tsai Ing-wen first won office in 2016, seeking to force Taipei to accept Beijing's sovereignty claims, to the alarm of both Taipei and Washington.
Chances of alien life in our galaxy are much more likely that first thought after scientists found "significant amounts" of large organic molecules surrounding young stars.
Rep. Alexandria Ocasio-Cortez (D-NY) will introduce legislation extending all federal pandemic unemployment programs through February 2022.
The Guardian 15 September, 2021 - 04:05pm
The move could be seen as a message to China. As part of the new AUKUS partnership, Australia will get its first fleet of nuclear-powered submarines.
A link has been sent to your friend's email address.
A link has been posted to your Facebook feed.
WASHINGTON – The United States is forming a security partnership with Australia and the United Kingdom that will allow them to share defense technology in a move that could be seen as sending a message to an aggressive China.
The new partnership, which will be known as AUKUS, will enable the three countries to share artificial intelligence, undersea capabilities and other advanced technologies and deepen cooperation on a range of defense capabilities in the Indo-Pacific region.
One of the working group's first initiatives will be to help Australia develop a fleet of nuclear-powered submarines, which Australian media reports could result in that country dropping a $90 billion submarine deal with France.
"This is about investing in our greatest source of strength, our alliances, and updating them to better meet the threats of today and tomorrow," said President Joe Biden, who announced the partnership during a virtual news conference with Australian Prime Minister Scott Morrison and British Prime Minister Boris Johnson.
Senior administration officials who briefed reporters ahead of the announcement on the condition of anonymity said the partnership is designed to promote peace and stability in the Indo-Pacific and should not be viewed as a direct challenge to China.
Relations between the U.S. and China have frayed in recent years over a range of issues, including trade, intellectual property theft, human rights and China's aggressive actions against Hong Kong.
But, "This partnership is not aimed at or about any one country," one official said. "It's about advancing our strategic interests."
Right now, just six countries – the United States, China, Russia, France, India and the U.K. – have nuclear submarines. The initiative to help Australia develop a nuclear-powered submarine will take place over 18 months and will involve Navy teams from all three countries.
All three leaders stressed that the new submarines will be powered by nuclear reactors but will not be equipped with nuclear weapons.
"Let me be clear," Morrison said. "Australia is not seeking to acquire nuclear weapons or establish a civil nuclear capability. And we will continue to meet all our nuclear non-proliferation obligations."
Biden said he has asked Defense Secretary Lloyd Austin to lead the effort on behalf of the U.S. government in close collaboration with the departments of Energy and State.
Johnson described the partnership as a new chapter in the friendship of the three countries. The endeavor will be "one of the most complex and technically demanding projects in the world," he said, but will ultimately make the world a safer place.
A link has been posted to your Facebook feed.
© 2021 USA TODAY, a division of Gannett Satellite Information Network, LLC.