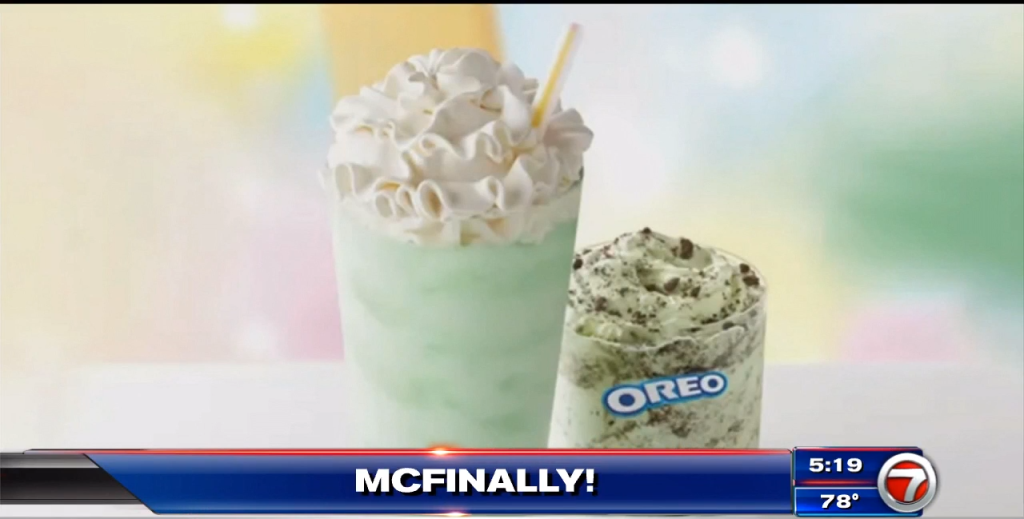 WSVN 7News | Miami News, Weather, Sports | Fort Lauderdale 02 September, 2021 - 12:11pm
Those who have ever wondered why their machine is broken almost every time you try to order ice cream, are not alone.
The Federal Trade Commission wants to find out why the machines are often out of order.
They plan to review McDonalds' suppliers and the equipment.
Franchise owners said the machine's cleaning cycle can actually cause it to break.
SlashGear 02 September, 2021 - 12:37am
Every McDonald's restaurant has an ice cream machine, but whether you can actually order anything involving the cold treat is a gamble. It's well-known that McDonald's ice cream machines are often 'not working right now' when someone tries to order, an issue that may have more to do with long repair wait times than employees who simply don't want to re-clean them.
The frequency with which McDonald's ice cream machines are broken has led to many jokes, as well as at least one tool to track which stores have functional machines at any given time. The driving force behind this issue is allegedly a type of ice cream machine that is able to handle the milkshake and ice cream demands of a busy restaurant, but with temperamental needs that lead to frequent servicing.
we have a joke about our soft serve machine but we're worried it won't work
— McDonald's (@McDonalds) August 11, 2020
Wired published an investigation into the matter earlier this year, reporting that the machines are made by a company called Taylor and that, reportedly, the company doesn't make it possible for store owners to easily service the machines on their own. The editorial describes, for example, a 'secret menu' on the machines that allegedly aren't detailed in the machine's manual. Taylor, for its part, has denied that it makes its machines difficult to repair.
A new report from The Wall Street Journal reveals the Federal Trade Commission (FTC) now wants answers from McDonald's about its ice cream machines and why they are so often out of service. The report claims the FTC sent requests for information to McDonald's franchisees, also citing complaints from store owners about their struggles with the machines.
Of note, Taylor, the company behind McDonald's ice cream machines, allows the companies to fix the machines on their own but warns that doing so will also void their warranty. Insiders speaking to the WSJ indicate the FTC's interest in the machines — as well as other equipment used in these restaurants — may have to do with right-to-repair laws.
The report notes that the FTC's inquiry into the matter is preliminary at this time, that it hasn't necessarily found any "wrongdoing," and that ultimately nothing may result from the matter. No formal investigation has been opened at this time.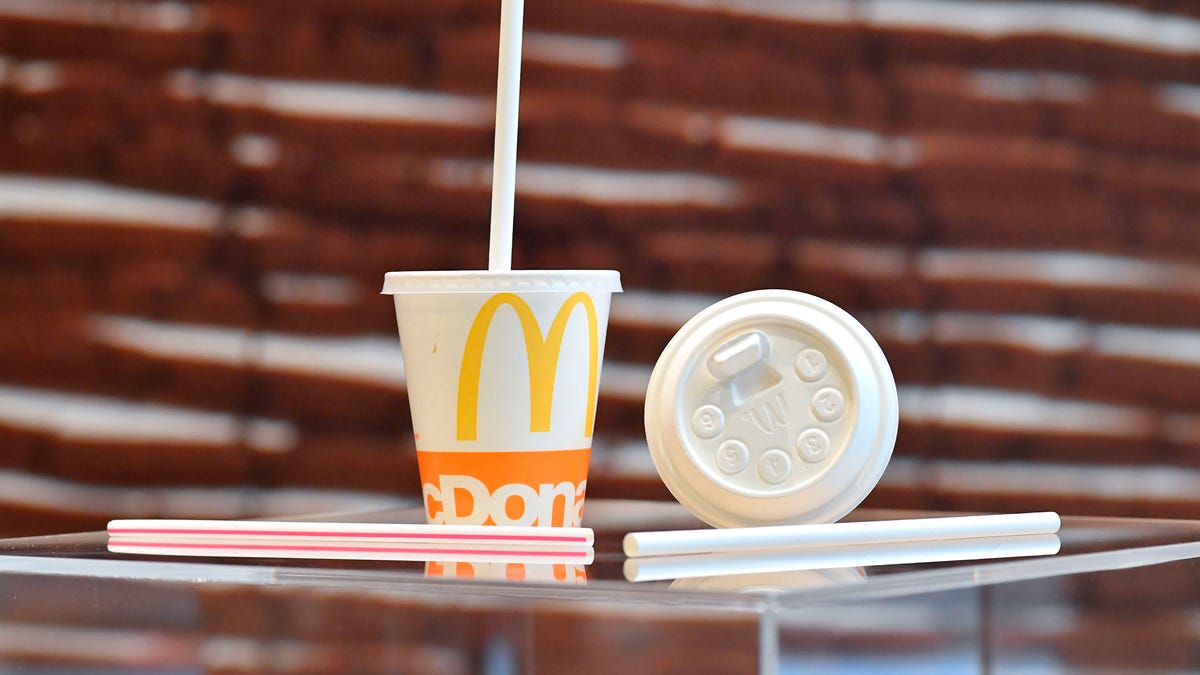 Gizmodo 01 September, 2021 - 05:54pm
On Wednesday, the Wall Street Journal reported that the FTC sent letters to McDonald's franchisees earlier this summer seeking to get to the root of why those newfangled machines are always broken. As Gizmodo previously reported, the perpetual brokenness of the machines has drawn the attention of consumers, who have gone so far as to draw up petitions protesting their lack of functionality, as well as entrepreneurs, who went out of their way to design a diagnostic tool to help franchise owners repair the machines themselves.
To backtrack a bit, McFlurry machines—manufactured by a brand called Taylor—are notoriously fussy. They have to be able to withstand both the cold temperatures needed to keep the ice cream frozen and the heating cycles that blast them during the cleaning process. Despite the fact that they account for about 60% of sales of desserts at McDonald's in the U.S., according to a consumer survey by research firm Technomic Inc., they're also not intuitive at all and packed with what some have interpreted as deliberately janky code, which is why some franchise owners have such a difficult time getting them back up and running again.
The unreliability of the machines is what prompted a company called Kytch to step in and develop a diagnostic tool specifically designed to help McDonald's franchise owners fix their own McFlurry machines. But after Kytch co-founder Jeremy O'Sullivan accused Taylor of infringing on McDonald's franchisees' rights to repair their own McFlurry machines and intellectual property theft in a lawsuit, the FTC reportedly stepped in.
According to the Journal, who spoke to one person familiar with the FTC's conversations with franchise owners, the agency is in the early stages of its investigation, and has thus far inquired about "how McDonald's reviews suppliers and equipment, including the ice cream machines, and how often restaurant owners are allowed to work on their own machines."
In its letter to franchisees, the FTC reiterated that "the existence of a preliminary investigation does not indicate the FTC or its staff have found any wrongdoing," meaning that McDonald's isn't in trouble just yet.
The investigation comes after the Biden administration issued a sweeping executive order in July aimed at examining device repair restrictions across the board, including in the agriculture, healthcare, shipping, transportation, and technology sectors.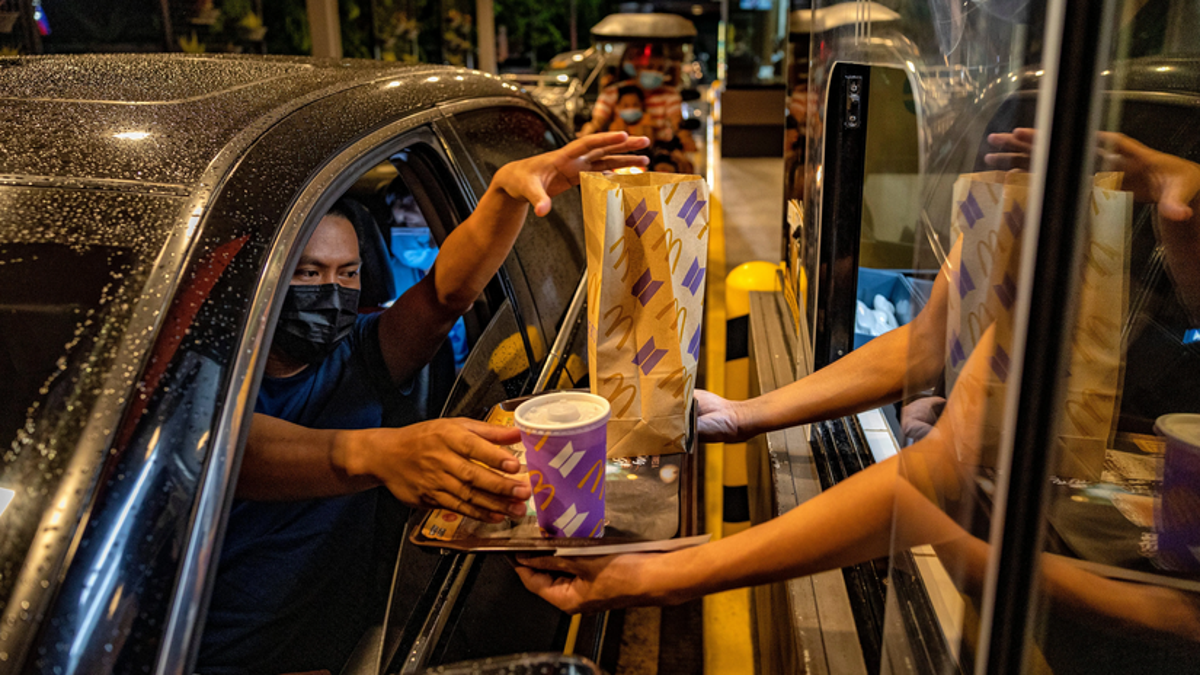 The A.V. Club 01 September, 2021 - 05:35pm
For years, the fast-food giant has struggled to figure out the intricacies of serving a frozen dessert that dates back to 200 BCE. McDonald's only made $19 billion last year. What do you expect them to do? Make ice cream? And even though McDonald's has tried everything, including joking about it on Twitter, which you think would solve the problem, the machines remain broken. Nevertheless, franchisees don't find it so funny, considering their employees are the ones that get stuck telling people the machines are broken. While McDonald's customers are famously chill, the National Owners Association said, "We are tired of being the butt of late night jokes. So are our customers and crews."
Thankfully, the Federal Trade Commission is also tired of waiting for their damn McFlurry.
Per The Wall Street Journal, the FTC is talking to McDonald's franchisees about their hopelessly complicated ice cream machines. It's about time. Over the last year, McDonald's ice cream machines began overtaking McDonald's french fries in Google searches. Presumably, these are people looking for a working one. There's an app for that, or rather a website that tracks which machines are working.
The mystery surrounding the machines has been long documented. They're notoriously hard to clean, and when their nightly automated maintenance fails, the franchise must wait for a repair technician. There have been some fixes for this. The startup Kytch launched a device that alerts owners to breakdowns, providing them with a clear message for what went wrong. Currently, the machines themselves, produced by Taylor Commercial Foodservice LLC, offer messages that are as clear as a McFlurry with messages like "ERROR: XSndhUIF LHPR>45F 1HR LPROD too VISC." What a joy it must be to read that message while working a backed-up McDonald's drive-thru during a global pandemic.
The Wall Street Journal 01 September, 2021 - 01:51pm
As many customers of McDonald's know all too well, the fast-food chain has struggled for years to keep its ice cream machines working. Without them, people can't get a milkshake, soft cone or above all a McFlurry, a cup of soft ice cream with candy and cookies that is whipped about in a blender with a specially designed hollow spoon.
You will be charged $ + tax (if applicable) for The Wall Street Journal. You may change your billing preferences at any time in the Customer Center or call Customer Service. You will be notified in advance of any changes in rate or terms. You may cancel your subscription at anytime by calling Customer Service.
Please click confirm to resume now.