Genshin Impact
GenshinImpact
Dear Travelers, To ensure all Travelers have the best-possible #GenshinImpact experience, we will soon begin performing update maintenance. 〓Update Schedule〓 2021/07/21 06:00:00 (UTC+8) and is estimated to take 5 hours. View details here: www.hoyolab.com/genshin/article_pre/2923 pic.twitter.com/2EZj44EA8Q
Paul Tassi
PaulTassi
Don't Miss Genshin Impact's Massive Secret Inazuma Side Quest via @forbes www.forbes.com/sites/paultassi/2021/07/22/dont-miss-genshin-impacts-massive-secret-inazuma-side-quest/
Daniel Arzola
Arzola_d
Please @GenshinImpact let me have her! 😫🥺👀 #AyakaKamisato pic.twitter.com/Ryh3k5CH8B
The third main area in Genshin Impact's branching storyline has arrived: Inazuma. And with it comes access to a new Electro element for the Traveller, as well as another story act, culminating in A Flower Blooms in a Prison.
Alongside the meaningful updates to Genshin Impact's main quest, the addition of Inazuma also brings new character story chapters, the Carassius Auratus chapter for Yoimiya and the Grus Nivis for Kamisato Ayaka.
However, as usual, the event UI isn't very useful in actually directing you towards finding the pre-requisite quests you need to complete before you can tackle the new things.
Here's where you can find the "A Flower Blooms in a Prison" quest and unlock access to the new Inazuma chapters.
First things first, before you can get to work on the new character chapters, you need to get to Inazuma itself.
This means you have to have completed the Geo Archon's storyline in Liyue – past the Rite of Ascension and the aftermath of the questline.
After you've completed this story act, you'll unlock two new quests:
To continue towards Inazuma, you need to complete the second questline, Bough Keeper: Dainsleif. However, you don't need to worry about the Teapots for now.
This starts the "We Will be Reunited" Act, and throughout your adventure with Dainsleif, you'll learn more about the overarching narrative of Genshin Impact, before eventually deciding that you and Paimon need to travel to Inazuma for more answers.
At this point, another act begins: Autumn Winds, Scarlet Leaves.
This sees the traveller win passage to Inazuma by competing in the Crux Clash.
At the summation of this act, you can then travel to Inazuma.
When you arrive in Inazuma, you'll be playing through an act called, "The Immovable God and the Eternal Euthymia", which will finish with A Flower Blooms in a Prison.
To avoid spoilers, we won't go into too much story detail, but you have to work your way onto the main island of Inazuma, before helping three locals to set up a meeting with the Electro Archon.
Upon completion of this first arc in Inazuma, you'll have completed the pre-requisite quests for the two new character chapters!
For more on the new characters in Genshin Impact, here are our rundowns of Ayaka, Yoimiya, and Sayu.
Or if you've already pulled Kamisato Ayaka from a Wish, here's how to farm her ascension material, Sakura Blooms.
Sometimes we include links to online retail stores. If you click on one and make a purchase we may receive a small commission. Read our policy.
They're far more stylish than your average video game website tat.
This site © 2021 Gamer Network Limited, a ReedPop company. All Rights Reserved. No part of this site or its content may be reproduced without the permission of the copyright holder.
Read full article at VG247
Genshin Impact 22 July, 2021 - 11:02am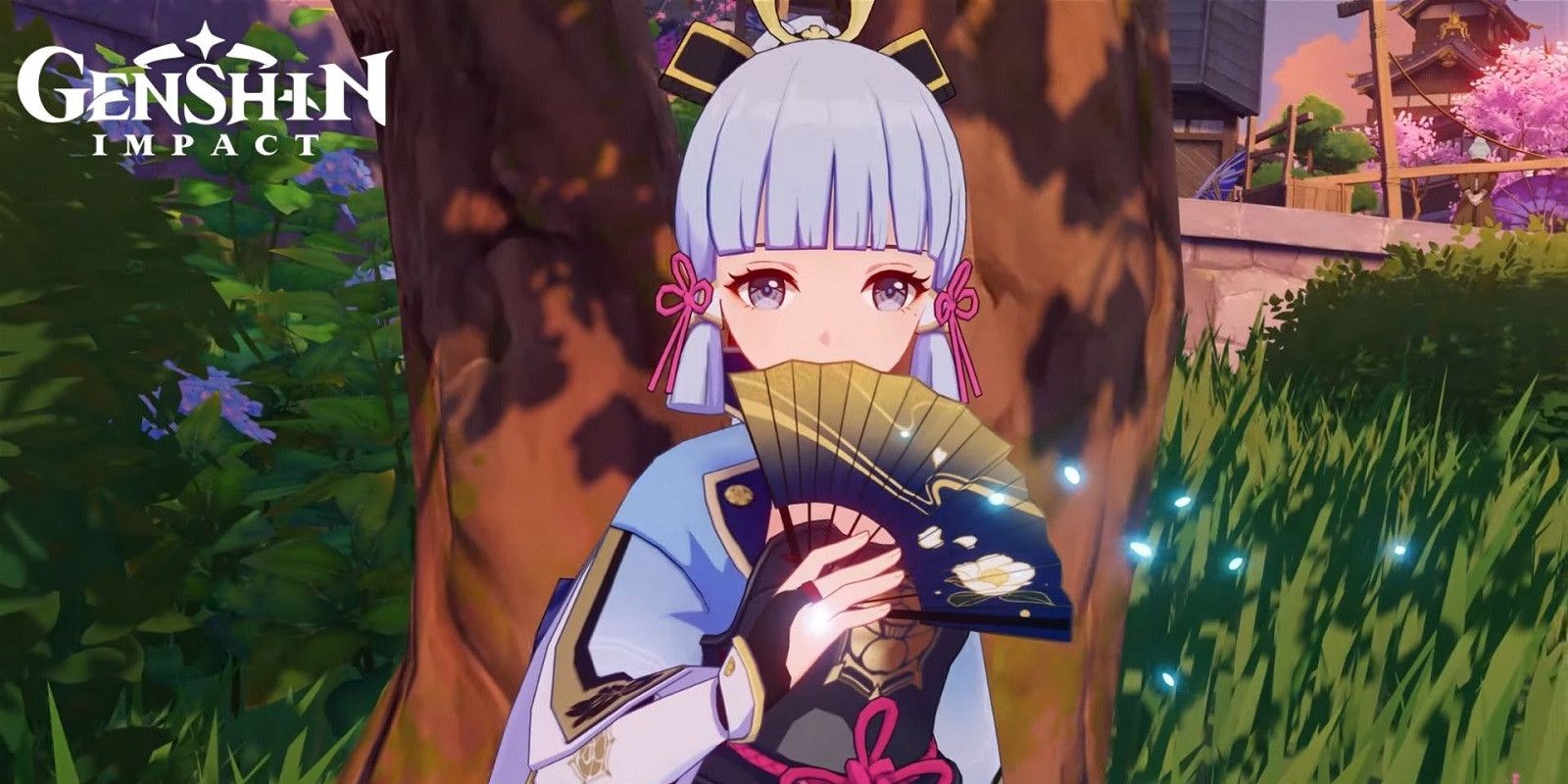 Screen Rant 22 July, 2021 - 11:02am
Since releasing in 2020, Genshin Impact has become a staple of the RPG genre, both single and multiplayer. The game has consistently hosted events and banners, introducing new characters and building on the story. Developers miHoYo began teasing the Genshin Impact 2.0 update earlier this year. Fans quickly began discussing all that had been teased, ranging from the new region to the new characters.
The official update page from miHoYo goes into more detail. The largest addition is a new region, known as Inazuma. Three areas of Inazuma will be available for players rank 30 or above. Players will be able to interact with the Electrograna, a species of spirits that will grant special buffs. The Sacred Sakura will allow players to buff their Electrograna as well. Three new characters will also be introduced throughout the update. The first is Kamisato Ayaka, a Cyro sword user from the Yashiro Commission's Kamisato Clan. She will be available as part of 2.0's launch. Yoimiya and Suya, a Pyro and Anemo user, respectively.
It's quite the meaty update, but players should expect no less from an all-new version number. While the previous events and new character launches have all been well-received, a major shakeup could be exactly what Genshin Impact requires to stay relevant. It's obvious that miHoYo is aware of this, given the sheer amount of new content being added. How engaging these new elements will actually be, however, is yet to be seen.
Still, fans are already excited to explore Inazuma, whether it be with newcomer heroes or old fan-favorites. The additional mechanics and quests should also interest long-term players who may have exhausted previous content. The changes should also shake up the current meta and give players the chance to create new strategies and teams. Teyvat's map is ever-growing, and the 2.0 update is just the start of the expansion.
Genshin Impact is available now for PS4, PS5, PC, iOS, and Android.
Source: miHoYo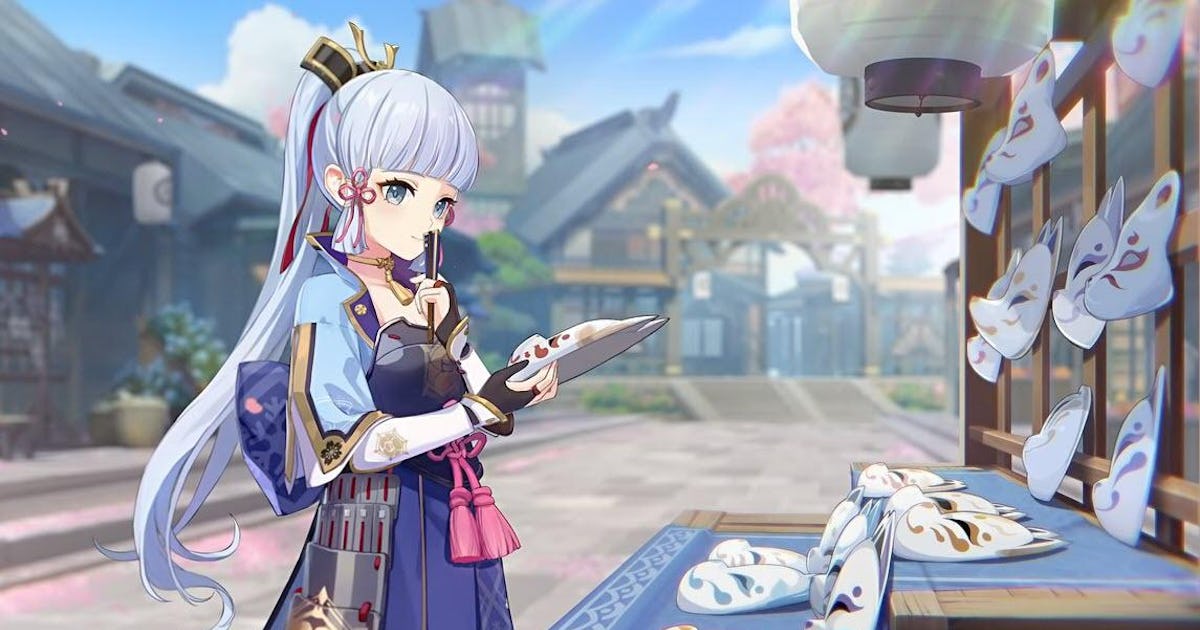 Inverse 22 July, 2021 - 11:02am
Even if you can obtain Ayaka, you can't improve her without collecting the proper materials. Sakura Bloom is one such necessary material. Ayaka requires it to increase her level cap. Additionally, you can use Sakura Bloom in certain recipes like Sakura Tempura.
Here are four locations to find the flora.
If you don't know, this is how Sakura Blooms look. They're puffy and purple.
If you want to harvest a Sakura Bloom, all you need to do is strike one with any Electro attack. That'll allow you to collect it. Otherwise, you'll be stuck staring at a purple mist. Who wants that?
You can use this map to find every Sakura Bloom location currently available in Genshin Impact.
Sakura Bloom can be found throughout Narukami island. Of course, you don't have the time to wander Narukami island directionless. There are a few vital locations you need to visit for a quick Sakura Bloom collection.
The first place to obtain a bounty of Sakura Blooms is at the Grand Narukami Shrine. It's quite a trek to reach it, but you'll find at least seven Sakura Blooms on your trip up. There will be more waiting for you at the Grand Narukami Shrine itself.
After the Narukami Shrine is depleted of Sakura Blooms, the second-best place to collect the flower is directly below the shrine. Leap through a small crevice below Grand Narukami Shrine to arrive at Grand Narukami Shrine Depths.
You'll be able to find five Sakura Blooms here. All of them will be pretty tightly packed together, so it's a quick trip.
Note: you will need to complete the Sakura Cleansing Ritual World Quest to access this area.
In the northern section of Narukami island, you'll find Araumi. It's a teeny set of ruins with a large sakura tree. By exploring the area, you should be able to obtain seven Sakura Blooms without much trouble.
Many Sakura Bloom seekers want the plant to enhance Ayaka. So, fittingly, the area around Ayaka's abode is one of the best places to farm Sakura Bloom.
You'll be able to obtain two Sakura Blooms on the actual Kamisato property. An additional nine Sakura Blooms are located in the immediately surrounding area. There's a teleportation waypoint there as well, facilitating a quick trip to the area before you complete other Genshin Impact chores.
PC Invasion 21 July, 2021 - 01:45pm
Once you've cleansed the corrupted area in Konda Village, Kazari will ask you to go to a new location called the Abandoned Shrine. It's just northeast of Konda Village. You can either follow the pathway leading to the burnt fields near Mt. Yougou or use the Grand Narukami Shrine fast travel point to glide down. Here's our Genshin Impact guide to help you with the Sacred Sakura Ritual in the Abandoned Shrine, a sidequest that also rewards you with the Memento Lens gadget.
Note: For more information about the game, check out our Genshin Impact guides and features hub. Likewise, you can take a look at our main guide for the entire Sacred Sakura Cleansing Ritual quest chain.
Earlier, I mentioned that a lot of strange things are happening in Konda Village. Well, prepare to see more spooky stuff in the Abandoned Shrine.
Here, you'll find a lot of odd instances, especially when you consider the Mysterious Shadow puzzle in this area.
Simply put, the Mysterious Shadow is a specter of a shrine priestess. First, interact with the initial ones that you see (you'll notice that they'll disappear).
Then, check out the giant Sky Fox statue. You'll be told of these clues:
The guardians refer to the Mysterious Shadow ghosts. There are three, but they tend to have additional copies:
With all three Mysterious Shadow specters gathered, you can interact with the glowing marker to receive a fairly lengthy note.
Your next task is to head to the Grand Narukami Shrine. One of the priestesses here tells you that you have to discover what the three important phrases are. To do this, she hands you the Memento Lens gadget.
Return to the Abandoned Shrine and equip the gadget. You've probably noticed several small fox statues with a bluish glow. These are called Earth Kitsune. When you activate the Memento Lens and focus on a particular Earth Kitsune statue, it'll reveal a particular secret or memory.
Try to use the Memento Lens on the Earth Kitsune here:
When you're done replaying the memories, you'll learn of the sacred words. Interact with the giant Sky Fox statue and reply with the following:
The Sky Fox statue will hand out the ward that you can use to cleanse the corrupted area. So, where is it exactly?
Well, simply head southeast and fall down the cliff (if you haven't collected it yet, you'll find an Electroculi here as your marker).
Use the Rust-Worn Key that you picked up in Konda Village to open the locked gate.
The decayed area in the Abandoned Shrine has its own unique pattern:
After making the correct changes, click on the main switch to pray and activate the laser. This will spawn another one of those elite Nobushi samurai. Kill it and Kazari will pop up. Once again, she'll thank you for your help. But, that's not all, she adds that there are three more corrupted areas in Inazuma, all part of Genshin Impact's Sacred Sakura Cleansing Ritual quest chain.
These can be found in Chinju Forest, Kamisato Estate, and Araumi. The last one, Araumi, is actually fairly important. Since you now have the Memento Lens, you can use the gadget to delve further. It'll then reveal a secret passageway to the underwater teleporter and domain near where you fought the Perpetual Mechanical Array.
Genshin Impact is available via its official website. For more information, check out our guides and features hub.