Elon Musk
elonmusk
Can't wait to be in Genshin Impact 🤣
Genshin Impact
GenshinImpact
Dear Travelers, To celebrate reaching 2 Million followers and then some, Paimon has decided to host a community challenge! Follow Ella Musk @Paimon2theMoon and check out the image below for what will happen when each milestone is reached! pic.twitter.com/PJWNuSNFBJ
female protagonist
WeegeeWuvver
other gachas: happy anniversary! here's free currency, tons of new content, and plenty of love for the fans from our devs :) <3 genshin impact: if u guys get this faceless twitter account 5 million followers we will invite elon musk to our headquarters
Paul Tassi
PaulTassi
'Genshin Impact' Deletes Bizarre Elon Musk Contest Tweets, Elon Musk Responds via @forbes www.forbes.com/sites/paultassi/2021/10/14/genshin-impact-deletes-bizarre-elon-musk-contest-tweets-elon-musk-responds/
Genshin Impact players were baffled last night when the game's official account tweeted that it was going to be doing a "community challenge," one unlike anything you might expect. Normally, such an event might reward players with in-game prizes, and yet what Genshin Impact was proposing was…bizarre.
The tweet, which was eventually ratioed so hard it was deleted, asked players to follow the Twitter account of Ella Musk, a minor Genshin character that players occasionally interact with, who tries to communicate with Hilichurls.
The rewards were…almost all related to the man who inspired the character's name, Elon Musk.
Fans were left bewildered at what exactly was going on here, as it practically seemed like the Genshin account had been hacked by some sort of crypto bot. Clearly there are Elon Musk fans at miHoYo, hence Ella Musk's name in the first place, but fans did not take kindly to this "community challenge" being akin to pumping up the follower account of a random NPC with rewards being that miHoYo would start reaching out to a billionaire. There was also zero indication that Elon Musk was aware of any of this until it happened, nor that if those metrics were even hit, he would do things like stream the game or visit miHoYo HQ, not that fans really cared if either of those things happened.
The goals didn't even make sense. Even the official Genshin Impact Twitter account only has 2.4 million followers, so getting Ella Musk to 3 or 5 million was impossible. She got to about 60,000 before this contest was deleted. All of this also comes in the wake of fans being extremely upset that miHoYo barely gave out any one year anniversary rewards, and this felt exceedingly tone deaf.
The twist is that Elon Musk eventually did find out about this, after being tagged a million times on Twitter no doubt, and starting to trend for it.
Musk seems to think that this contest was putting him in the game somehow, though that was never promised. Musk is a gamer, previously tweeting about titles like Cyberpunk 2077. He's also an anime fan, and in the same thread, recommends some mainstream favorites to a follower (Death Note, Evangelion, Ghost in the Shell, Spirited Away, Princess Mononoke, Full Metal Alchemist, Your Name). But there's no indication I can find that Musk plays Genshin Impact or was aware of this community contest before miHoYo started it. Though knowing him, who knows, he probably would have been on board.
This just served as a moment to reinforce a recent narrative that miHoYo is out of touch with its community and what it cares about, organizing a contest with the goal of putting them in contact with a billionaire, doing nothing for actual players. It was wise to delete it, but I have no idea how this could have possibly been greenlit as an idea in the first place.
I've been writing about video games, television and movies for Forbes for over 10 years, and you may have seen my reviews on Rotten Tomatoes and Metacritic. I cover all
I've been writing about video games, television and movies for Forbes for over 10 years, and you may have seen my reviews on Rotten Tomatoes and Metacritic. I cover all manner of console and PC games, but if it's about looting or shooting, I'm definitely there. If I'm watching something, it's usually science fiction, horror or superheroic. I'm also a regular on IGN's Fireteam Chat podcast and have published five sci-fi novels.
Read full article at Forbes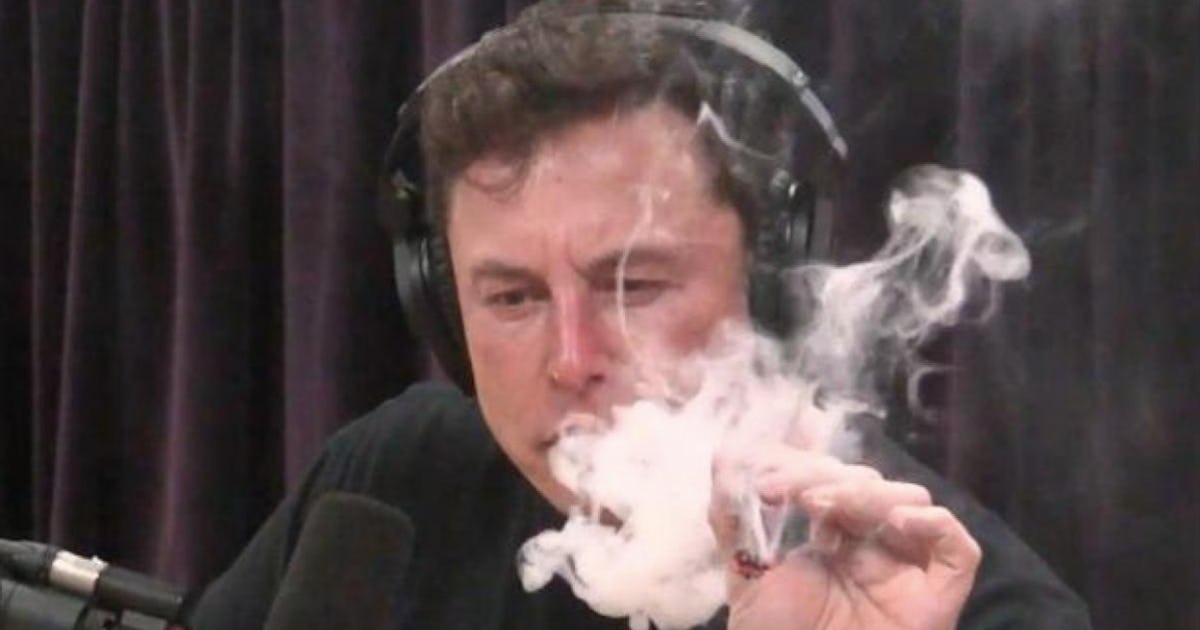 Inverse 14 October, 2021 - 12:36pm
Don't try to outmeme the memelord.
Genshin Impact is massively popular worldwide, having grossed more than $2 billion since its 2020 launch.
It suggested that fans of the game follow the Ella Musk Twitter account (@Paimon2theMoon), a secondary fan account for Genshin Impact also run by miHoYo, for a series of special rewards. These rewards were quite unique and are listed in full below.
Her Twitter account is officially maintained by miHoYo and largely serves as the game's community hub for fans to post and share fan art. The account's popularity pales in comparison to the main Genshin Impact Twitter handle, though, boasting around 40,000 followers at the start of this community contest. No doubt, while most of the goals are lofty and likely made in jest, this was likely a well-meaning, if wrong-footed attempt to raise the profile of the Ella Musk account and its parent game.
The contest appears at a turbulent time for the Genshin Impact community, with many fans still frustrated by what they see as skimpy rewards for the game's first anniversary, which happened back in September. Players widely expected to receive free in-game currency or characters to mark the occasion, leading to the game getting review-bombed on the Google Play store. In the eyes of some players, the anniversary debacle was just the latest in a series of missteps by miHoYo in recent months.
In some ways, the recent community challenge embodies those shortcomings. It was a shameless plot for new Twitter followers that offered fans nothing in return. In effect, it was a community challenge that gave nothing back to the community.
We're definitely not against the idea of video games hosting community challenges to accomplish certain goals, but the community deserves its due rewards. And the timing of this Ella Musk stunt couldn't have been worse. Hopefully, miHoYo looks beyond the dank memes here and recognizes that some of the community's complaints are valid.
DualShockers 14 October, 2021 - 12:53am
The official Twitter account for Genshin Impact launched on October 14 a particular campaign. If a certain amount of people retweet the campaign, The Genshin Impact Twitter plans to follow Elon Musk and ask him to stream Genshin Impact. This sparked a new controversy on Twitter.
One of the non-playable characters we meet in Genshin Impact is Ella Musk, a scholar who studies the language of Hilichurls, which are the game's version of goblins. The character's name is a reference to Elon Musk. It's a typical pattern in Japanese (stylized) media to feature parodies of popular western personalities. But it's also yet another pattern many Genshin Impact English players are completely unaccustomed to.
Moreover, if you know about the origins of western Fantasy fiction and its monsters reused everywhere such as goblins, you can easily link the dots and see why many are upset about this. Now it looks like Genshin Impact wants to make a real collab with Elon Musk with a Twitter campaign using the character of Ella Musk. However, the campaign so far has mainly only received negative quote retweets.
As you already know, Elon Musk has the aura of a self-made genius billionaire in several parts of the world. Including in China. However, this is something that doesn't resonate with the major part of the English fanbase of Genshin Impact. This is why the campaign fails to bring in positive interest.
Right now, the Campaign is unlikely to reach its goals, and miHoYo might cancel it seeing the massive negative feedback. We'll keep you updated on the situation.
It's also interesting to note this is a Genshin Impact English Twitter-only campaign. The Japanese Twitter didn't share nor announce any Elon Musk campaign. Personally speaking, I believe the campaign would have gotten overall a better reception from the Japanese fanbase. Sharing it only there would have been more judicious. Ultimately, everything stems from an issue I've already mentioned during the anniversary rewards discourse: miHoYo is still learning and is struggling to understand the massive English fanbase it suddenly got with Genshin Impact.
Genshin Impact is playable right now on PC, PS4, PS5, iOS, and Android. A Nintendo Switch version is currently in development too. You can always reach me for a chat about Japanese-stylized games on Twitter @A_iyane07.
Genshin Impact deleted the Elon Musk Twitter campaign. The campaign was tweeted out at 10:45 PM EST, and was deleted around four hours later, minutes ago as I'm writing this. You can still find a screenshot of the tweet below: