Has Milwaukee ever won an NBA championship?
On its home court, Milwaukee defeated the Phoenix Suns, 105-98, in Game 6 of the N.B.A. finals to win its second championship and complete a grueling N.B.A. season of injuries and coronavirus pandemic disruptions. nytimes.comThe Milwaukee Bucks Win the N.B.A. Championship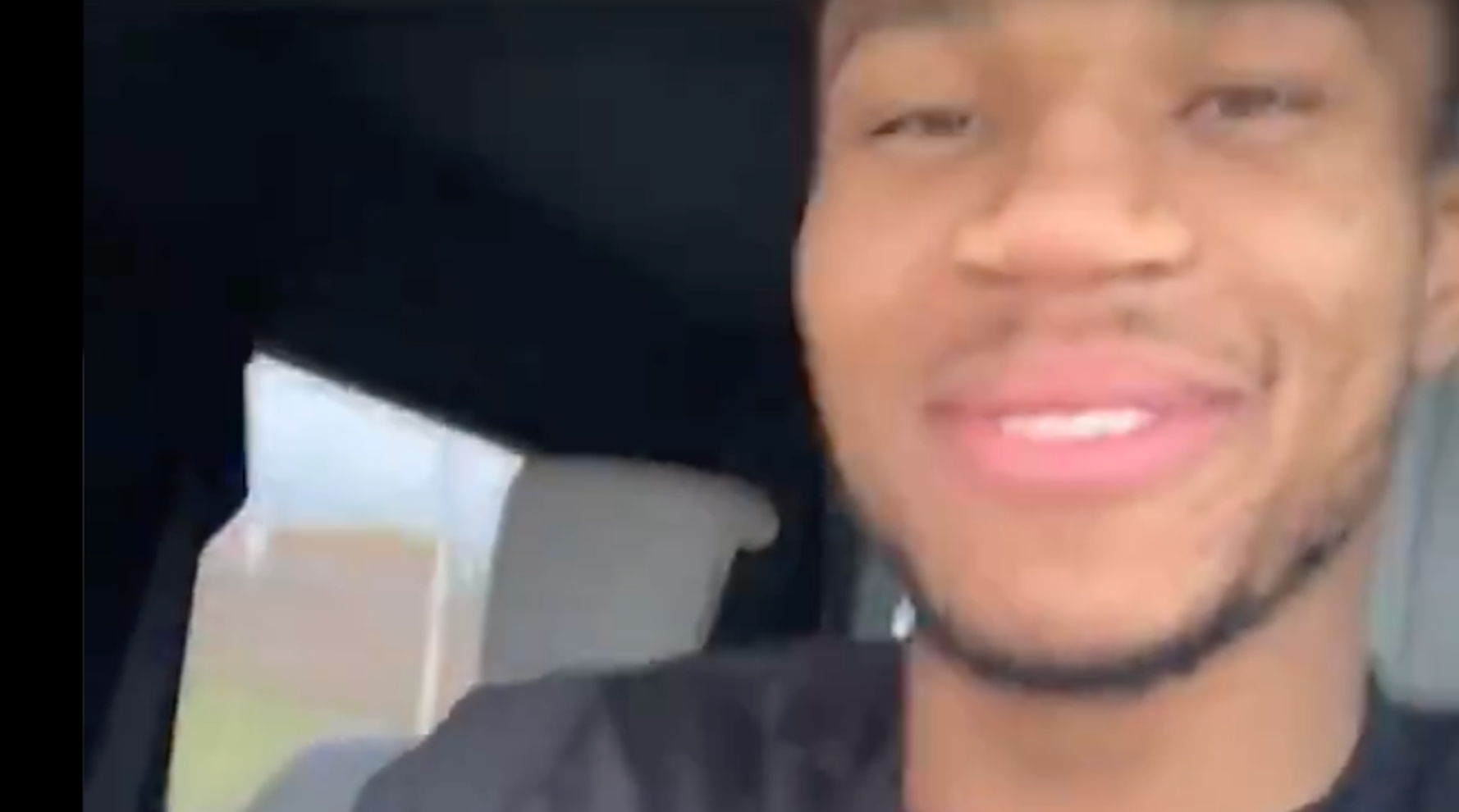 Some athletes celebrate a big victory by going to Disneyland or Walt Disney World, but not Giannis Antetokounmpo.
The Milwaukee Bucks superstar chose to celebrate the team's NBA championship over the Phoenix Suns by going to Chick-fil-A.
On Wednesday, Antetokounmpo took the team's NBA championship trophy, as well as his own MVP trophy, through a Chick-fil-A drive-thru in Brookfield, Wisconsin, to get some post-tournament chow.
Fittingly, he purchased a 50-nugget order to go along with the 50 points he dropped in Game 6, and documented the chicken run on social media.
Antetokounmpo admitted he hadn't slept the night before, and referred to the trophies as his "babies."
The Bucks seemed OK with it, based on the tweet they posted.
Fans at the Chick-fil-A quickly recognized Antetokounmpo after he placed his order. They started chanting "Bucks in 6!" around his SUV, according to Milwaukee station WISN.
Antetokounmpo even let one fan touch the NBA championship trophy.
Giannis let a fan touch the Larry OB 😂 pic.twitter.com/0ka5sx6vER
WISN journalist Stephanie Sutton managed to corner Antetokounmpo after his trip and ask him the all-important question: Why did he choose to go to Chick-fil-A?
The basketball star put things in perspective: "I was hungry."
The morning after winning a World Championship @Giannis_An34 picks up @ChickfilA with his #NBAFinals MVP trophy on his lap. pic.twitter.com/dSQ0Vg7Dv9
Still, Antetokounmpo didn't lose sight of the big picture. Knowing he'd never have more leverage in Milwaukee, he made sure to ask the manager at the Chick-fil-A if he could have free food for life.
He puts the manager on the spot… wants Chick-fil-a for life! pic.twitter.com/s5XSlDG7A7
Read full article at HuffPost
Kent Sterling 21 July, 2021 - 06:00pm
NBC Sports 21 July, 2021 - 04:00pm
Minutes after a loss in the NBA Finals is not when a fierce competitor will talk about free agency and contracts.
"We just lost a few minutes ago, you know what I mean?" Paul said when a reporter broached the subject after Game 6, where the Bucks ended the Suns season with a loss. "Right now, we're going to process this and figure this out. I think everything else will take care of itself."
Eventually, Paul will have to process his summer options.
CP3 is expected to decline his $44.2 million player option next season, seeking something with more guaranteed years and money, likely in the three-year, more than $100 million range. He also could opt into next year's contract and sign an extension off of it to stay in Phoenix.
Sources around the league almost universally expect Paul to re-sign with the Suns. Especially after this run to the Finals, and on a team where Devin Booker and Deandre Ayton credit him for lifting them and the franchise up. However, there are plenty of teams "monitoring the situation." One is the Los Angeles Lakers, reports Marc Spears of ESPN's The Undefeated (although the logistics of a Lakers/Suns sign-and-trade to get Paul the money he seeks are immensely complicated and hard cap the Lakers, forcing them to strip down most of the roster outside what would be the three stars).
While Paul didn't discuss it directly, he also sounded like a guy who expects to be back in Phoenix next season.
"For me it just means back to work. Back to work. Nothing more, nothing less," Paul said of what was next after Tuesday's loss. "Ain't no moral victories or whatnot. We sort of saw what it takes to get there and hopefully we see what it takes to get past that…
"Everybody in that locker room knows we had enough, but it wasn't enough. So, we got to figure it out. I think for me, I just look at myself and figure out how can I get better, what I could have done more, and make sure I come back next season ready to do it again."
The Suns will pay Paul what he wants — it would be a public relations disaster for the franchise not to — but we'll also see how deep owner Robert Sarver is willing to reach into his pocketbook to run back the rest of the roster.
Backup point guard Cameron Payne is an unrestricted free agent and teams looking for a point guard — hello Knicks! — might try to poach him (the Suns can offer him up to $10.7 million a year to start through early Bird rights). How much will the Suns pay to keep him? Fan-favorite Bobby Portis is expected to opt-out of his $4 million for next season and seeks a bigger payday from the Suns or someone else. Ayton and Mikal Bridges are extension eligible. On top of all that, the Suns need a backup center for better minutes when Ayton sits.
Winning gets expensive. How much of that tab will Sarver pick up? Will he go into the luxury tax to keep this team together?
The one question that feels safe to answer is Sarver and the Suns will pay what it takes to keep Paul, they know they can't let him walk.