Paresh Dave
peard33
Google Cloud unveils carbon footprint tracker, satellite imagery suite www.reuters.com/technology/google-cloud-unveils-carbon-footprint-tracker-satellite-imagery-suite-2021-10-12/
Rosalie Chan (曾奕寧)
rosaliechan17
.@GoogleCloud's latest push against Amazon is a set of new products to help its cloud customers reduce their carbon footprint. It announced these at #GoogleCloudNext: www.businessinsider.com/google-cloud-next-launches-sustainability-products-aws-2021-10?utmSource=twitter&utmContent=referral&utmTerm=topbar&referrer=twitter via @businessinsider

Eileen Donahoe
EileenDonahoe
Google creates tools to track carbon footprint, emissions data flip.it/gBE2fu

Prof. Katharine Hayhoe
KHayhoe
Google flights will start showing people the carbon footprint of their flights. Talking with @lourdesgnavarro on @NPRWeekend, I offer 2 reasons why this is a good idea -- and 1 reason it's not! www.npr.org/2021/10/10/1044830167/google-flights-will-show-users-what-the-carbon-emissions-would-be-for-a-trip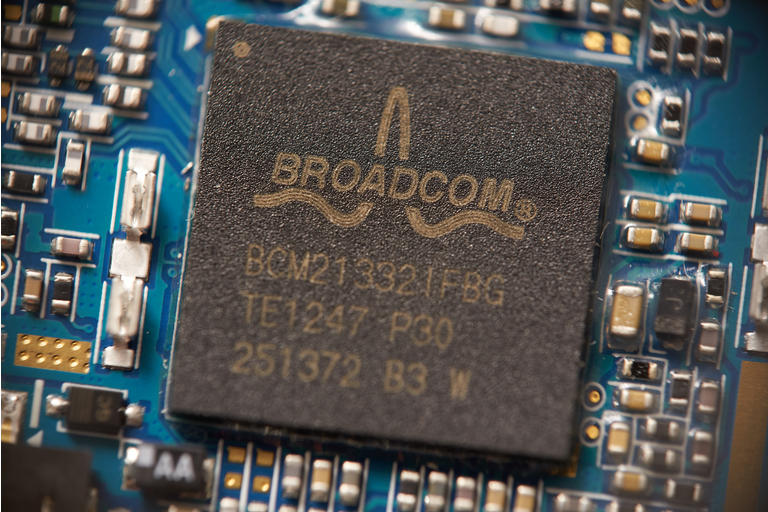 Seeking Alpha 13 October, 2021 - 05:15am
CRN 13 October, 2021 - 05:15am
A new Google Cloud solution portfolio, a packaged industry solution called Cloud Intelligent Products Essentials and new integrations and capabilities across the Workspace suite are among the biggest announcements during the Google Cloud Next conference.
A new Google Cloud solution portfolio built on Anthos called Distributed Cloud, a packaged industry solution called Cloud Intelligent Products Essentials and new integrations and capabilities across the Workspace suite -- which includes Gmail, Docs, Drive and some of the company's other popular apps -- are among the biggest announcements during the company's annual Google Cloud Next conference for partners and customers.
Like last year, Google Cloud Next is virtual due to the global pandemic. It runs from Tuesday to Thursday.
[RELATED: The 10 Hottest Google Cloud Tools Of 2021 (So Far) ]
Google also announced new customer wins, including multinational manufacturer General Mills selecting Google Cloud as its "executive transformation partner" with Accenture, agreeing to migrate its SAP workloads, custom application workloads, hosted third-party applications, Windows licensing and Oracle Bare Metal Solution (BMS) to Google Cloud.
Fast food chain Wendy's will use Google Cloud to build artificial intelligence and machine learning capabilities for new digital experiences. Siemens Energy inked a new, multi-year collaboration to use Google Cloud for its business infrastructure. And Deutsche Post DHL Group will use Google Cloud for new shipment tracking solutions, according to Google.
Miles Ward, chief technology officer at Los Angeles-based Google partner SADA Systems -- a member of CRN's 2021 Managed Service Provider 500 -- told CRN in an interview that a key investment from Google is in making migrations easier for users.
"Customers are expecting all of this to get seamless," Ward said. "In the earliest parts of the Google Cloud motion, we'd be like, 'Yeah, yeah, we'll do anything you want as long as it's not SAP and Oracle and VMware. Now we're like, 'We will do everything, including SAP and Oracle and VMware.'"
He said that Google's investment in Omni products to make multi-cloud environments easier for customers to implement, investment in more third-party applications across its product suite and continued investment in Anthos for production use cases at higher scale deployments have also been good for business.
The investment in independent software vendors (ISVs) and third-party integrations hasn't come at the cost of channel partners, Ward said. "They've been really really aggressive about pulling us into more and more deals making it so that we're a clear part of their delivery," he said.
Here's what you need to know.
CIO 13 October, 2021 - 05:15am
CIOs have a significant role to play in helping enterprises report and reduce greenhouse gas emission — and it goes way beyond switching to energy-efficient cloud computing or turning off the office PCs at night.
That's the message coming out of recent customer events put on by software and IT services vendors including SAP, Salesforce, and Google, which this week is making sustainability a big feature of its Next 21 cloud computing event.
Enterprises are increasingly expected — by their customers and, in some cases, by government — to report on their greenhouse gas emissions, typically by following standard measurement methodologies such as the Greenhouse Gas Protocol.
"With growing requirements for ESG [environmental, social, and governance] reporting, companies are looking for ways to show their employees, their boards, and customers their progress against climate targets," says Jenn Bennett, a technical director leading data and technology strategy for sustainability in Google's office of the CTO.
Enterprises control some greenhouse gas emissions directly: the so-called Scope 1 emissions from owned or controlled sources such as the fuel they burn to heat offices or to power company vehicles. Organizations have been tracking that data in their ERP systems for a decade or more.
Scope 2 emissions, from purchased electricity, heat, and steam, are relatively easy to calculate as utilities typically report their average emissions per kilowatt-hour (kWh) produced. These emissions may even figure as a line on your office or data center electricity bill.
The challenge for many is in extending reporting capabilities to encompass Scope 3 emissions — everything else, including purchased goods and services, sold products, transportation and distribution, waste disposal, employee commuting, and business travel. (Remember that?)
Few businesses have taken on the challenge of reporting comprehensive emissions data: To do so requires a lot of data from suppliers, and the ability to connect it with goods and services purchased. The availability of specialized sustainability reporting software tools, or modules in ERP systems, that can do just that is making full emissions reporting a more realistic proposition, so while the "why" of reporting may still be driven by the board or a governance committee, the "how" and the "when" are very much questions for the CIO to answer.
Google Cloud Platform is adding carbon footprint reporting to its cloud console, enabling customers to monitor their gross cloud carbon emissions by project, product, or region, says Google's Bennett. It's also offering customers tools to help move workloads to regions with low-carbon data centers, a location criterion that may become as important as compliance with data protection laws.
In reporting gross carbon emissions in the console, Google is providing important transparency, and highlighting how important fine-grained and real-time data can be in ensuring that emissions reporting does the job.
Google has been carbon neutral since 2007, meaning its data centers still consume carbon-emitting electricity but that it purchases carbon offsets to compensate for those emissions. Since 2017 it has been "100% renewable," purchasing enough renewable energy to match its annual electricity usage — although if the sun wasn't shining and the wind not blowing when and where it needed power, the actual electricity it used may have been from coal-fired power stations, so there's still room for improvement.
That's why, says Bennett, Google is working to fully decarbonize its cloud operations on a 24-7 basis by 2030, sourcing clean energy for every location and every hour of operation.
Through its cloud console, Google is providing its customers with the level data they need to do that too — and making it easier for them to import the data into their own reporting systems.
"To help our customers account for emissions beyond our cloud and across their organization, we're also partnering with Salesforce Sustainability Cloud, integrating our Google Cloud emissions data into their carbon accounting platform," says Bennett.
Google has one other piece of sustainability news: the opening up of its Google Earth Engine satellite data platform to Google Cloud Platform users, allowing them to use its AI tools and BigQuery to analyze satellite imagery in conjunction with other sources of data such as water availability or weather risks.
Salesforce.com announced its sustainability play a month earlier, at Dreamforce 2021, saying it too was using "100% renewable" electricity (averaged across the year) and had reached net zero emissions across its entire value chain (including Scope 3). It got there using its own Sustainability Cloud software, which reduced the time required for annual reporting from six months to six weeks, according to the company.
At the event it unveiled its Sustainability Cloud 2.0, adding new Slack-based tools for gathering Scope 3 emissions data from suppliers, new forecasting and scenario planning tools for managing the effects on business of climate change, and announcing plans to build an online exchange for carbon credits.
SAP is positioning itself as a nexus for gathering and processing greenhouse gas emissions data. By leveraging tools such as its Ariba procurement network it can facilitate the exchange of information about the carbon cost, as well as the dollar cost, of goods and services, and the ERP systems used by its customers already hold much of the information about what they are spending, who with, and when necessary for calculating greenhouse gas emissions. Last year, it announced SAP Product Carbon Footprint Analytics to provide insight into the impact of specific products, and in September 2021 released SAP Product Footprint Management, which provides additional management tools and integration into business processes.
Peter Sayer covers enterprise applications for CIO.com.
Copyright © 2021 IDG Communications, Inc.
Copyright © 2021 IDG Communications, Inc.
Data Center Frontier 12 October, 2021 - 05:15pm
The latest to sign on the dotted line is Walmart Inc., in a new Google Cloud partnership revealed Tuesday at its virtual Next '21 conference.
"This is the first time we're publicly speaking about our partnership with Walmart. And what they're doing is what a lot of retailers are doing — focusing on using the cloud and AI and ML to build out new customer experiences, optimize business performance and modernizing the technology below that," Carrie Tharp, vice president of retail and consumer for Google Cloud, told WWD.
"What's interesting is, they're focused on using analytics at scale and into actionable things that can change the customer's experience."
The goals amount to tentpoles of an execution plan formulated by Suresh Kumar, Walmart's global chief technology officer and chief development officer. With that, Walmart has effectively positioned Google's cloud division more deeply at the center of its most critical initiatives.
"Each of these three priorities are individually important, but when you bring them together at the scale of a business like Walmart, it has a massive impact," Kumar said during Tuesday's announcement. "If you move at speed, you can completely transform global operations and disrupt entire industries."
One of the main propositions of Google's cloud business lies in artificial intelligence, machine learning and other data-driven services that are tailored for sectors like retail. A gem in that crown is a tool called BigQuery, an enterprise data warehouse that manages and analyzes partner data using ML, geospatial analysis and business intelligence.
Walmart runs its most data-intensive, critical "decisioning" processes on BigQuery, so it can act on practical insights and make its operation more efficient. Its digital rivalry with mega e-tailer Amazon makes the initiatives fundamentally important, and so far, it has seen concrete results.
According to Kumar, BigQuery has had a direct impact on the business, allowing Walmart to "integrate with pretty much any data visualization tool and analytics tool that's out there, thereby improving our processing time by 23 percent and of course, needless to say, a much better user experience."
Across the whole operation, Google's cloud has facilitated the retail behemoth's ability to apply AI — from back-end issues like predicting demand, managing in-stock levels and optimizing the supply chain, to freeing up associates to better serve customers.
Walmart can close its financial books in three days instead of five days — which is a big deal, Kumar added — and the use of AI in its two-hour Express Delivery service enables multiple algorithms to work together to optimize routes and determine if the customer is eligible for Express Delivery.
So far, the retailer has migrated the majority of its data tables, as much as 90 percent, to the cloud, and it has migrated 30 percent of the big data. It plans to nearly double that by the end of the fiscal year.
It's also building its "own AI and ML capabilities to power multiple areas of our business, including classification, natural language processing, forecasting, computer vision, predictions, process automations and a whole lot more," Kumar teased.
The effort itself is more efficient than the alternative. What Tharp often sees are stores attempting to string solutions together piecemeal, instead of adopting a more holistic platform that can look at and understand the entirety of the business.
That's particularly important during the pandemic. With services like "buy online, pick up in-store" or curbside pickup spiking, local searches for in-stock information shot up 800 percent. A system that's only targeted toward recommendations or marketing but overlooks real-time inventory has a hard time optimizing for that sort of scenario.
For the upcoming holiday season, 64 percent of U.S. shoppers said they planned to shop both online and in-store, according to Google data.
"That's what it's really going to take to win the holiday. And that's where we see the Walmarts and other retailers of the world doubling down," Google Cloud's Tharp explained. "They're using a whole bunch of things, computer vision, natural-language-processing kind of predictions into the customer experiences."
For Google, the latest Walmart deal greatly expands its retail domain.
The tech giant has been on a charm offensive, appealing to retailers with the promise of heightened AI powers. Its efforts accelerated during the pandemic, as e-commerce exploded and intelligence-fueled features and services went from prospective or even ancillary to essential.
According to Tharp, Google Cloud's client list now ranges from smaller upstarts like The Yes to major established brands and retailers like Macy's, Sephora and many more, including its recent partnership with LVMH Moët Hennessy Louis Viitton. On Tuesday, the list grew to include fast-food chain Wendy's, food brand General Mills, Walmart and others.
Naturally, they hope to see the sorts of gains other Google Cloud partners have clocked.
When Macy's used Google Cloud's Retail Search, the department store saw a 2 percent jump in conversion and a 1.3 percent uptick in revenue per visit. Ikea's adoption of the Recommendations AI tool led to a more than 30 percent boost in click-throughs and more than 2 percent gain in average order value. Likewise, the recommendations service gave Sephora a 50 percent increase in click-throughs on product pages and an almost 2 percent increase in overall conversion rate on its homepage.
Of course, the conference announcements went far beyond retail partnership news. The cloud division also introduced a bevy of new tools and other integrations, including Vertex AI Workbench, which aims to help users build and deploy machine learning models faster, and the general availability of BigQuery Omni, a tool that facilitates cross-cloud analytics with data from Amazon Web Services and Microsoft Azure, among other announcements.
Ultimately, Google is pushing to extend the reach of its cloud and the services it provides, and it's promising partners like Walmart and others that it can modernize their operations with AI tools that are faster, more comprehensive and easier to deploy.
Please tell us why you didn't find this helpful.
With its next quarterly earnings report scheduled for around Oct. 26, Alphabet is trading approximately 6% below a 2,936.51 entry. The current formation for Alphabet stock is a third-stage flat base, which is less likely than an earlier-stage base to generate a big new run. GOOG stock is Alphabet's Class C stock.
Chinese property developer Evergrande Property's (OTC:EVGPF) (OTC:EVGPY) electric vehicle unit will make its EV debut in 2022, CNBC reports. The move marked its debut in the cutthroat market ruled by NIO Inc (NYSE: NIO), XPeng Inc (NYSE: XPEV), and Tesla Inc (NASDAQ: TSLA). Evergrande interacted with suppliers and the local government in Tianjin's production base and pledged to push forward with mass production of its Hengchi-branded cars. Tianjin's local government agreed to coordinate with fin
(Bloomberg) -- Around 6 a.m. each morning, more than 150 women troop into a multilevel warehouse in the suburbs of Chennai, a coastal city in southern India. To the humming whir of giant overhead fans, they scurry around the vast metal-covered depot, sorting parcels by zip code and tossing them into giant cage-like bins, wheeling around enormous package-laden trolleys, and loading boxes on conveyor belts.Most Read from BloombergNYC's Waldorf Gets Plush Renovation, Becomes Icon of China's Overrea
Janet Yellen said it won't happen in the next month or two, but urged consumers not to panic ahead of the holiday shopping season.
(Bloomberg) -- Semiconductor stocks are falling as investors fret about memory chip supply-chain issues, sending a basket of industry heavyweights toward correction territory.Most Read from BloombergHow France Turned the Humble Roundabout Into a Showcase for ArtWhat the Front Line of the U.S. Abortion Fight in Kentucky Looks Like NowNYC's Waldorf Gets Plush Renovation, Becomes Icon of China's OverreachThey Invented the Must-Have Instrument for the Burning Man Set. Now They Want to Kill It OffArg
The tech giant was earlier aiming to sell 90 million units of its new iPhone 13 models
Lucid's "DreamDrive" doesn't have all of the features of Tesla's "Full Self-Driving" software, but it's designed to address a key concern raised by its rival's technology.
After a bearish Tuesday, failure to revisit Tuesday's highs would leave the majors under pressure.
The customer relationship management specialist announced it was adding new features to its platform that could take its business to the next level.
Following a mixed day for Bitcoin and the broader market on Tuesday, a Bitcoin move back through to $57,500 levels would signal a breakout…
FEATURE The global semiconductor shortage that's been a pain in many people's necks throughout this year is going to last 2022. So as the saying goes: If you can't beat them, join 'em. A lack of chips has led to shortages of products ranging from electronics and computers to cars and higher prices.
Spouses can't claim benefits before the higher-earning spouse has claimed, financial expert says
lgic and fun? Yes, please! Fujifilm is back with another instant film printer, and it's sure to be a hit. The Fujifilm Instax Link Wide printer is lightweight and ultra-portable. Its iOS app is simple to use and offers a lot of personalization. As a photographer, I'm most excited about how this will add me to offer an even better experience for my clients. Keep reading to find out why.
(Bloomberg) -- Units of Intel Corp. and Samsung Electronics Co. are targeting to resume full operations of their Ho Chi Minh City plants by the end of November, a move that could provide relief to global supply chains.Most Read from BloombergHow France Turned the Humble Roundabout Into a Showcase for ArtWhat the Front Line of the U.S. Abortion Fight in Kentucky Looks Like NowNYC's Waldorf Gets Plush Renovation, Becomes Icon of China's OverreachThey Invented the Must-Have Instrument for the Burni
A collection of HTC Vive Flow images has made its way online, courtesy of evleaks, before the launch event.
The 14 new facilities, planned to open in the next year, will increase Oracle's capacity by almost 50%.
(Bloomberg) -- Apple Inc. has set the date for a media event to unveil the first redesign to its MacBook Pro laptop in five years: Oct. 18. Most Read from BloombergHow France Turned the Humble Roundabout Into a Showcase for ArtWhat the Front Line of the U.S. Abortion Fight in Kentucky Looks Like NowNYC's Waldorf Gets Plush Renovation, Becomes Icon of China's OverreachThey Invented the Must-Have Instrument for the Burning Man Set. Now They Want to Kill It OffArgentina's 120-Year-Old Cattle Auctio
Unemployment benefits didn't keep Americans from returning to the workforce, since they're still not clamoring for lousy jobs even after those payments have expired.
The outlook for CSCO stock depends on spending trends for cloud computing infrastructure as well as corporate and telecom networks amid the shift to remote work.
Fast Company 12 October, 2021 - 07:00am
An award-winning team of journalists, designers, and videographers who tell brand stories through Fast Company's distinctive lens
The future of innovation and technology in government for the greater good
Our annual guide to the businesses that matter the most
Leaders who are shaping the future of business in creative ways
New workplaces, new food sources, new medicine--even an entirely new economic system
Celebrating the best ideas in business
Enormous though Google is—and as much progress as it's made on the sustainability front—it's just one company. That helps explain why it's also taking on a less inward-looking challenge with plenty of potential: Supporting other companies as they undertake their own ambitious efforts to reduce their carbon impact.
Today, at its virtual Next conference, Google's cloud-computing arm, Google Cloud, is rolling out tools for measuring and reporting the carbon emissions relating to its customers' use of its cloud services. It's also introducing a preview of the first version of the Google Earth Engine satellite imagery/geospatial data platform designed for business use.
According to Sundar Pichai, the CEO of Google and its parent company Alphabet, these new features aren't just about Google trying to nudge its customers in a responsible direction. Instead, companies are already committed to doing so and are eager for assistance from their partners. "Every CEO I talk to is focused on sustainability," he says. "And so using Google Cloud to help them make that transition is a real innovation opportunity."
Moreover, today's innovations might be tomorrow's table stakes. "Five years ago or 10 years ago, cybersecurity was not a board-level topic," says Thomas Kurian, Google Cloud's CEO. "And today, it's become part of the risk and audit process of any organization. As climate changes, we expect that climate risk—the impact of that on a company—will become more and more of a board-level topic."
Anticipating what customers want is key to how Kurian sees his job. An Oracle veteran who succeeded VMware cofounder Diane Greene as Google Cloud CEO in January 2019, he's been charged with shaking things up at the organization, which has long trailed Amazon Web Services and Microsoft Azure in market share. Part of that shakeup, he says, has been acknowledging that Google's classic self-image of itself as "the best place for people who want to build great technology" is not itself enough for Google Cloud to flourish.
"That cultural tenet we all share in our cloud organization—our success comes from our customer's success—has been one of the big changes we've had to make," he says. "And we've been thrilled with our progress." Increasingly, a meaningful chunk of that success may come from Google Cloud's ability to help companies succeed at sustainability.
When it comes to reducing the carbon toll of computing, Google "does deserve a lot of credit for pushing the market, because they've been doing it for a very long time and they are being transparent about it," says David Mytton, a London-based entrepreneur who writes about the cloud and sustainability. "They're not claiming that everything is great and 100% renewable right now. They're saying, 'this is where we're at, this is where we're going to get to.'" (Mytton also credits Microsoft for Azure's carbon-reduction efforts but says that AWS has been the least forthcoming of the big three.)
Given Google Cloud's ultimate goal of ridding carbon emissions from its data centers altogether, the day may come when its customers don't have to devote much energy to understanding the impact of their own Google Cloud usage. In the meantime, decisions must be made. "For the next 10 years, as we work to achieve that, we're providing new tools to our customers to choose low-carbon options amongst our infrastructure," says cloud sustainability lead Chris Talbott.
With that in mind, Google Cloud recently updated its tool that helps customers select regional data centers by adding icons that call out the options with the lowest carbon impact. The company says that when these icons are available, customers are 50% more likely to opt for a clean choice; Talbott likens it to the positive effect of Google Maps factoring greenness into its routing recommendations.
Now the company is deploying Carbon Footprint, a much richer set of tools for informing customers about the environmental implications of their use of Google Cloud Platform services. As you might expect, the new features—in the same zip code, at least, as Microsoft Azure's Sustainability Calculator, introduced last year—leverage data that Google has been monitoring for internal purposes for a long time. "We are constantly optimizing our own energy footprint," says Kurian. "But customers want to see their usage through a different lens. So we built some custom tools for them."
"Because we have granular metering across all of our underlying infrastructure—the data centers, the machines, the networking that ultimately Google cloud services run on top of—we're able to provide pretty granular information at the product level, the project level, the location," says Talbott. "So global customers will be able to see where their emissions are concentrated across the globe." Data for each month will be available within 21 days—a speedy turnaround time by the standards of such reporting.
This precision and timeliness are critical to global bank HSBC, one of the Google Cloud customers that's been piloting the Carbon Footprint features. The company already had a handle on its overall emissions, but "what we can now do through this tool is see what is happening within our applications within specific types of code or particular toolsets that we are using within our applications on the cloud," says Stephen Bayly, the bank's CIO for markets and securities services. "It's that granularity that enables better decision-making."
Along with introducing Carbon Footprint, Google Cloud is giving a sustainability-minded upgrade to an existing tool called the Unattended Project Recommender. Already, it uses machine learning to find code running on Google servers that a customer may simply have forgotten about. "We can identify with high confidence that [a task] may be idle or abandoned," says Talbott. "Perhaps someone has left the organization, or this isn't a project in use anymore."
Now the Unattended Project Recommender will also estimate the gross carbon emissions that would be eliminated if a customer did away with such phantom jobs. They add up: In August, Google Cloud calculated the aggregate monthly figure for all of its users and found that it amounted to 600,000 kilograms Co2 equivalent—the same as a car driving 1.5 million miles.
Another new Google Cloud tool being announced today could have sprawling impact far beyond the walls of Google's data centers. Google Earth Engine provides rich capabilities for analyzing the satellite and geospatial data that are critical to sustainability initiatives of many kinds.
Though Google Earth Engine is new to Google Cloud, its history dates to 2009. The service "was essentially born in the Brazilian Amazon," explains Google Earth director Rebecca Moore. "We were down there doing training on Google Earth, and we were approached by geospatial scientists in Brazil who said that we were losing a million acres a year of the Amazon rainforest to tropical deforestation. Much of it was happening in remote parts of the forest that were not supported by law enforcement on the ground."
Satellite imagery could play a significant role in helping curtail such harm to the environment. Historically, however, it had been salted away in government archives. It also required a vast amount of computing power and storage space to analyze. Google had both the imagery—which it had been collecting for Google Earth—and the technological wherewithal to process it. And so the company gave scientists, academics, and non-governmental agencies access to petabytes of data that they could crunch using their own algorithms. Twelve years later, over 50,000 active users call on Google Earth Engine to do everything from observing tiger habitats to predicting malaria outbreaks.
For most of Earth Engine's history, Google actively resisted turning it into a product aimed at businesses. It offered the service for free but granted access only after prospective users explained what purpose they had in mind. Use for "sustained commercial purposes" was explicitly banned.
Conversations with massive companies whose carbon footprints involve global supply chains got Google reconsidering that stance. "We started seeing a lot of this coming from enterprises like Unilever and [Procter and Gamble] and all of these large corporations," says Google Cloud senior director of product management Sudhir Hasbe. "They were like, 'hey, we have to focus on sustainability. How can Google help us?'"
Among possible answers to that question, Google Earth Engine quickly rose to the top. "There's just been a transformation in societal awareness of these issues and the corporate and governmental commitment to address them," says Moore. "And so it seemed like this was really the moment to put this kind of Large Hadron Collider-type instrument into the hands of these kinds of organizations."
For Unilever—the huge producer of consumer packaged goods ranging from Dove soap to Axe deodorant and Knorr soup to Ben & Jerry's ice cream—no sustainability initiative matters more than its effort to change its relationship with palm oil. The company buys the stuff in vast quantities to use in many of its products. But production of palm oil, which has been called "the world's most hated crop," is a major cause of deforestation in Southeast Asia. Hence Unilever's goal of making its supply chain deforestation-free by 2023.
This aim is complicated by the tangled process by which the company gets its palm oil, which it procures from 1,900 palm oil mills that work with small farmers. Often, "the supplier of the supplier of the supplier is where the issue is," says chief supply chain officer Marc Engel.
As one of Google Earth Engine's first corporate testers, Unilever has woven the platform into its effort to understand where its palm oil is coming from, which also involves tracking its supply via mobile phone geolocation and working with Aidenvironment and Earthqualizer, two nonprofit consultancies. "It's completely game-changing, because a player like us, who sits at the end of the chain using those products and derivative products all over the world, is all of a sudden able to get access to this data," says Engel. He's already investigating how Unilever might apply Earth Engine to its supply chain for other raw ingredients, such as cocoa and tea.
Earth Engine's debut as a Google Cloud Platform product could be a game-changer for Google, too. The more that Google Cloud can leverage ambitious, Google-y offerings created elsewhere in the company, the better its chances of winning business in ways that AWS and Microsoft Azure can't easily match.
With Google Cloud Platform, "we are really focused on bringing the best of Google in ways that help the customer, and Google Earth Engine is a great example of it," says Pichai.
If big companies trust Google as a sustainability partner, it will be in part because it's figured out how to earn their trust, period. Google entered the cloud computing business in 2008 with a service called Google App Engine. But for all its expertise at deploying advanced technology at scale, it had a lot of learning to do. By creating AWS, Amazon had already jumpstarted the cloud-services category and gained a formidable head start. Azure benefited from Microsoft's decades of experience as a technology provider to companies of all sizes. Google—which had prospered by building products that consumers loved and monetizing them through advertising—had no such built-in advantages.
And for years, it struggled with a perception that it wasn't serious enough about the needs of enterprise customers. Kurian rattles off stats to argue that this has changed. "If you look at the 10 largest companies in the world in retail, in media, in software and services, we work with eight of the 10," he says. "In manufacturing, we work with seven of the 10. In capital markets, we work with seven of the 10. These are not just digital-native companies that were born in the cloud, of which we have many, but also more traditional companies that normally would have been anxious about working with a new technology provider."
Kurian has bolstered Google Cloud's ability to serve specific business sectors through hires such as former SAP executive Lori Mitchell-Keller, who joined in May 2020 as VP of industry solutions. She says that the organization has gotten good at "developing the strategy and the narrative about how we're going to attack [an] industry. And that goes all the way from the strategy documents down to what actual solutions we are going to build. Our organization works very closely with both the infrastructure teams and the AI/[machine learning] and engineering teams to say: 'These are the things that are the biggest business problems, and these are the solutions that we need to solve them.'"
Market-share figures for the three behemoths of cloud computing show that Google Cloud Platform remains an underdog. In the second quarter of 2021, according to research firm Canalys, it had 8% of the market, well behind AWS with 31% and Microsoft Azure with 22%. Still, by several measures, it's picking up steam. Canalys says that Google Cloud Platform grew by 66% in the second quarter, besting AWS and Azure's growth rates. In Google's most recent quarter, Google Cloud revenue reached $4.63 billion, up 54% over the previous year. It reported an operating loss of $591 million, but that was down from $1.43 billion a year earlier.
The uncommon patience Google has shown with Google Cloud over the years might have felt like a necessity rather than a choice. "If Google cedes this market to AWS and Microsoft, winning back the hearts and minds of developers for future endeavors will be impossible," says Raj Bala, a VP at research firm Gartner. "So yes, it's a hard but necessary slog." He adds that "Thomas Kurian has had an absolutely positive impact on Google Cloud Platform and the outfit's competitive stance."
One person whose opinion matters quite a lot professes satisfaction with Google Cloud's progress and prospects. "Obviously, it's a market that's growing rapidly, and Thomas has positioned us very well for long-term growth," says Alphabet/Google CEO Pichai. "And he has such a clear vision for where the market is headed."
Kurian may credit Google Cloud's recent momentum to organization-wide "enterprise focus and customer empathy," but it's no surprise that Pichai comes back to a loftier topic never far from Google's mind: technical innovation as a form of human progress. "We are investing deep in foundational technology, be it AI, be it data analytics, be it quantum computing, be it security," he says. "Bringing all of that to companies around the world is a deep part of how we can achieve impact in the world. And so we have taken a very long-term view."
As Google Cloud continues to play catch-up with its larger rivals, more patience will be required—along with success at convincing prospective customers that the commitment is real.
Harry McCracken is the technology editor for Fast Company, based in San Francisco. In past lives, he was editor at large for Time magazine, founder and editor of Technologizer, and editor of PC World.
Business Insider 12 October, 2021 - 12:00am
Running a cloud can use up massive amounts of energy. That's become a concern for customers, Google Cloud cited in a study it commissioned from analyst firm IDG of 2,000 senior IT leaders, which sees 90% of respondents saying that sustainability is a priority for their IT departments.
To that end, Google Cloud launched several new features on Tuesday to help customers estimate and reduce their carbon emissions. It says that the new features were developed in collaboration with companies like Salesforce, HSBC, Atos, and L'Oreal.
"We've been a leader in really setting the bar in where we see the industry going," Jen Bennett, technical director at Google Cloud's office of the CTO, said at a press conference.
The first new product is called Carbon Footprint, which is available to Google Cloud users for free. It allows customers to measure, track and report on carbon emissions from their cloud usage. They can monitor their emissions over time by product, project, or region and use the data for internal audits.
"Carbon Footprint introduces a new level of transparency to support customers in meeting their climate goals," Bennett said.
It also launched Google Earth Engine for select customers. Customers can use it to glean insight on how their business impacts the natural environment and how to become more resilient to climate change threats, using tools like satellite imagery, data sets and prediction models.
Finally, Google Cloud launched features to alert customers when they have applications on the cloud that are not being used and what the carbon footprint of those projects are. By deleting those projects, customers can reduce their carbon footprint from wasted computing resources.
Additionally, Google Cloud is partnering with organizations like Planet, Carto, Climate Engine, Geotab, and NGIS to run applications, satellite data, and more on Google Cloud and help customers make decisions focused on sustainability.
Sustainability has become an increasing priority for Google Cloud. Google Cloud CEO Thomas Kurian said last month that it sees customers becoming more interested in meeting sustainability goals.
"A new theme we see emerging a lot is the notion as organizations look over a multiyear time frame on the sustainability commitments," Kurian said at the Deutsche Bank Technology Conference in September. "We're seeing a lot of interest in the fact that we run a green cloud."
Google Cloud claims to be the cleanest cloud in the industry, saying it uses 100% renewable energy across all of its operations and data centers and that it has offset all its historical carbon emissions. It set a goal to operate on carbon free energy by 2030.
Microsoft says it is carbon neutral, and in July, it launched Microsoft Cloud for Sustainability, which helps companies measure and respond to their carbon emissions. Its data centers run on 60% renewable electricity, and it plans to reach 100% by 2025. Likewise, AWS plans to power its data centers with 100% renewable energy by 2025 and aims to achieve net zero carbon emissions by 2040. Amazon says it has achieved 50% renewable energy usage.
"We are thrilled to see others joining because we believe sustainability will require all of us," Bennett said.