Martyn Landi
MartynLandi
Apple warns allowing app sideloading would 'cripple' security measures www.standard.co.uk/news/uk/apple-app-store-critics-b960283.html

Ian Sherr but spooky
iansherr
Apple again makes its case against side-loading apps on iPhones in new security research report cnet.co/3p2rPLd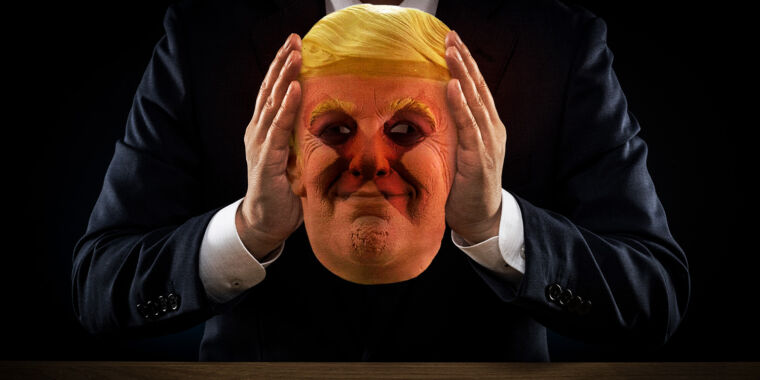 Sign up or login to join the discussions!
This is the story of the mastermind behind one of the largest "fake news" operations in the US.
For two years, he ran websites and Facebook groups that spread bogus stories, conspiracy theories, and propaganda. Under him was a dedicated team of writers and editors paid to produce deceptive content—from outright hoaxes to political propaganda—with the supreme goal of tipping the 2016 election to Donald Trump.
Through extensive efforts, he built a secret network of self-reinforcing sites from the ground up. He devised a strategy that got prominent personalities—including Trump—to retweet misleading claims to their followers. And he fooled unwary American citizens, including the hacker's own father, into regarding fake news sources more highly than the mainstream media.
Pundits and governments just might have given Russia too much credit, he says, when a whole system of manipulating people's perception and psychology was engineered and operated from within the US.
"Russia played such a minor role that they weren't even a blip on the radar," the hacker told me recently. "This was normal for politicians, though… if you say a lie enough times, everyone will believe it."
Previously dubbed "Hacker X," he's now ready to reveal who he is—and how he did it.
The fake news impresario who has now decided to break his silence is "ethical hacker" Robert Willis.
Some in the information security community might know "Rob" today as an active member who speaks at conferences and works with the Sakura Samurai ethical hacking group. (The Sakura Samurai have, on many occasions, responsibly disclosed vulnerabilities in the computer systems of government and private entities. I have previously interacted with Rob on about two occasions, minimally, when I had questions regarding Sakura Samurai's vulnerability writeups.)
But back in 2015, Willis was just another hacker looking for an IT job. He had already received one job offer—but still had an interview scheduled at one final company.
"I was thinking of not showing up to the interview," he told me. "I had, after all, just committed to another company."
That final company was opaque—it would not reveal either its name or the actual job duties until Willis showed up in person. But the opacity was itself intriguing. Willis decided to do the interview.
"I showed up at the location, which was a large corporate building. I was given directions to wait downstairs until I was collected. The secretiveness was intriguing. It may have turned some people off, but I love an adventure. I had not been given any information on the job other than that they were very excited, because to find someone like me was very rare—I had tons of random, overlapping, highly technical skills from years of wearing multiple hats at smaller private companies."
Even before his ethical hacking days at Sakura Samurai, Willis had gained an extensive technical skill set in networking, web applications, hacking, security, search engine optimization (SEO), graphic design, entrepreneurship, and management. He knew how to take advantage of search engine algorithms, once, he said, getting a random phrase to the No. 1 spot on one engine within 24 hours. "Many will say this is/was impossible, but I have the receipts," he said, "and so do other credible people."
At the interview site, a man came down to get him, and they rode the elevator to a floor with a nearly empty office. Inside waited a woman beside three chairs. They all sat. His hosts finally revealed the name of their company: Koala Media. The moment felt like an orchestrated Big Reveal.
"I wasn't scared but excited at how crazy this was already turning out [to be]," Willis told me. "I listened. I was told that there were big plans for the office I was sitting in and that they had already hired the initial writers and editor for the new operation."
The interviewers at the company told Willis that "everything was to be built with security in mind—at extreme levels."
Should he get the job, his primary role would be to rapidly expand a single, popular website already owned by Koala Media. For this, they needed someone with Willis' diverse skill set.
Then the interview took a political turn. "They told me that they were against big companies and big government because they are basically the same thing," Willis said. They said they had readers on the right and the left. They said they were about "freedom." That sounded OK to Willis, who describes himself as a social liberal and fiscal conservative—"very punk rock, borderline anarchist."
Then the interviewers told him, "If you work for us, you can help stop Hillary Clinton."
"I hated the establishment, Republicans, and Democrats, and Hillary was the target because she was as establishment as it got and was the only candidate that was all but guaranteed to be running on the main ticket in the future 2016 cycle," said Willis. "If I were to choose a lesser evil at the time, it would have, without a doubt, been the Republican Party, since I had moved to the new city due to the Democrats literally destroying my previous home state. It felt like good revenge."
Willis says he had no indication that the company that was about to recruit him was extreme or would become so in the future. In his perception, the company was just "investigative" with regard to its journalism.
When Koala offered him the job, he took it.
You must login or create an account to comment.
Today "Quantum Leap" series creator Donald P. Bellisario joins Ars Technica to answer once and for all the lingering questions we have about his enduringly popular show. Was Dr. Sam Beckett really leaping between all those time periods and people or did he simply imagine it all? What do people in the waiting room do while Sam is in their bodies? What happens to Sam's loyal ally Al? 30 years following the series finale, answers to these mysteries and more await.
Join the Ars Orbital Transmission mailing list to get weekly updates delivered to your inbox.
Read full article at Ars Technica
MacRumors 14 October, 2021 - 08:10am
The Post cited a 2019 memo from on outgoing mid-level employee to Bezos and other executives, which was reviewed by the paper and verified by two former employees. It said, "Our current culture is toxic to our success and many can see it spreading throughout the company."
Per the Post, the leadership at the space flight company has received "a number of warnings" over the past few years. Those warnings included employees' concerns that the company culture was dysfunctional, staff had low morale and dealt with high turnover and ultimately, Blue Origin was not competing with Elon Musk's SpaceX. A representative for the company did not immediately return a request for comment, but a spokesperson did tell the Post that Blue Origin takes "all claims seriously and we have no tolerance for discrimination or harassment of any kind. Where we substantiate allegations of misconduct under our anti-harassment, anti-discrimination and anti-retaliation policy we take the appropriate action — up to and including termination of employment."
One former employee even said management embodies an "authoritarian bro culture" that is particularly condescending and humiliating to female employees.
The Washington Post's story paints a broad picture of issues at Blue Origin, but late last month, 21 current and former employees posted an essay highlighting their concerns. The essay was headed up by former head of employee communications Alexandra Abrams and the other 20 current and former staffers opted to anonymously co-sign. Abrams said the company makes employees sign non-disclosure agreements, ignores safety concerns and, as the Post also reported, is sexist. She pointed to a senior executive who was reported to human resources for sexual harassment multiple times and another who called female employees "baby girl" and "sweetheart."
Abrams also appeared on CBS News to discuss the allegations.
Show your love for a Capricorn with these quotes.
As William Shatner heads to space on New Shepard, Blue Origin employees fret about the company's safety culture.
"You never cease to amaze me," Lauren Sánchez wrote in a social media tribute to Jeff Bezos hours before William Shatner's historic space trip
The photo, taken from the ISS, is rare because these events only last a few milliseconds and are difficult to catch on camera.
For the first time, the Food and Drug Administration on Tuesday authorized an electronic cigarette, saying the vaping device from R.J. Reynolds can help smokers cut back on conventional cigarettes. Facing a court deadline, the FDA has been conducting a sweeping review of vaping products to determine which ones should be allowed to remain on the market. The agency said in September it had rejected applications for more than a million e-cigarettes and related products, mainly due to their potential appeal to underage teens.
Millions of "math error" notices cause confusion for taxpayers
Usher and Jenn Goicoechea welcomed their daughter Sovereign Bo last September
Mohammad Aman Khalili's long trip out of Afghanistan was loaded with fear. "I was worried about my life very deeply."View Entire Post ›
Moda 2000 is one of the biggest family-owned quinceañera businesses in the U.S.
Elyse Myers said her date, who she met on a dating app, forgot his wallet and made her pay for the 100 tacos he ordered at the Taco Bell drive-thru.
An unprecedented election pledge by Japan's ruling party to double defence spending underscores the nation's haste to acquire missiles, stealth fighters, drones and other weapons to deter China's military in the disputed East China Sea. The Liberal Democratic Party (LDP) included a goal of spending 2% of GDP - about $100 billion - or more on the military for the first time in its policy platform ahead of a national election this month. Experts don't expect new Prime Minister Fumio Kishida to double spending anytime soon, given Japan's debt-saddled public finances and a pandemic-stricken economy.
Let's look at some safe ETF areas that investors can play, keeping in mind certain burning issues that can flare up uncertainty amid the global health crisis in October.
The burial of a Holocaust denier in the gravesite of a Jewish music professor has caused an uproar in Germany. The top German government official tasked with combating antisemitism, Commissioner for Jewish Life Felix Klein, criticized the action Wednesday, joining expressions of disbelief from some of the country's leading Jews. "This is obviously a very unfortunate mistake that happened here," Klein told German news agency dpa.
Actor William Shatner and his three crewmates on Blue Origin's New Shepard have returned to Earth after a 10-minute trip to space. The "Star Trek" star joined Audrey Powers, Blue Origin's vice president of mission and flight operations and a former NASA flight controller and engineer; Chris Boshuizen, the co-founder of satellite company Planet Labs and a former space mission architect for NASA; and Glen de Vries, the co-founder of Medidata Solutions, a life science company. This was Blue Origin's second crewed mission to space.
'I love these,' says Cher, and 25,000 shoppers agree — you'll want a pair for every day of the week.
CGI Merchant Group, an investment firm in Miami, could remove Trump's name from the luxury hotel, The Wall Street Journal reported.
AMSTERDAM (Reuters) -In the country that first legalised gay marriage, the Dutch crown princess has the right to marry a person of any gender without giving up her right to the throne, the prime minister said on Tuesday. But Prime Minister Mark Rutte said times have changed since one of his predecessors last addressed the issue in the year 2000. "The government believes that the heir can also marry a person of the same sex," Rutte wrote in a letter to parliament.
Blue Origin founder Jeff Bezos has more free time these days after stepping down as Amazon CEO and after flying in a rocket himself in July.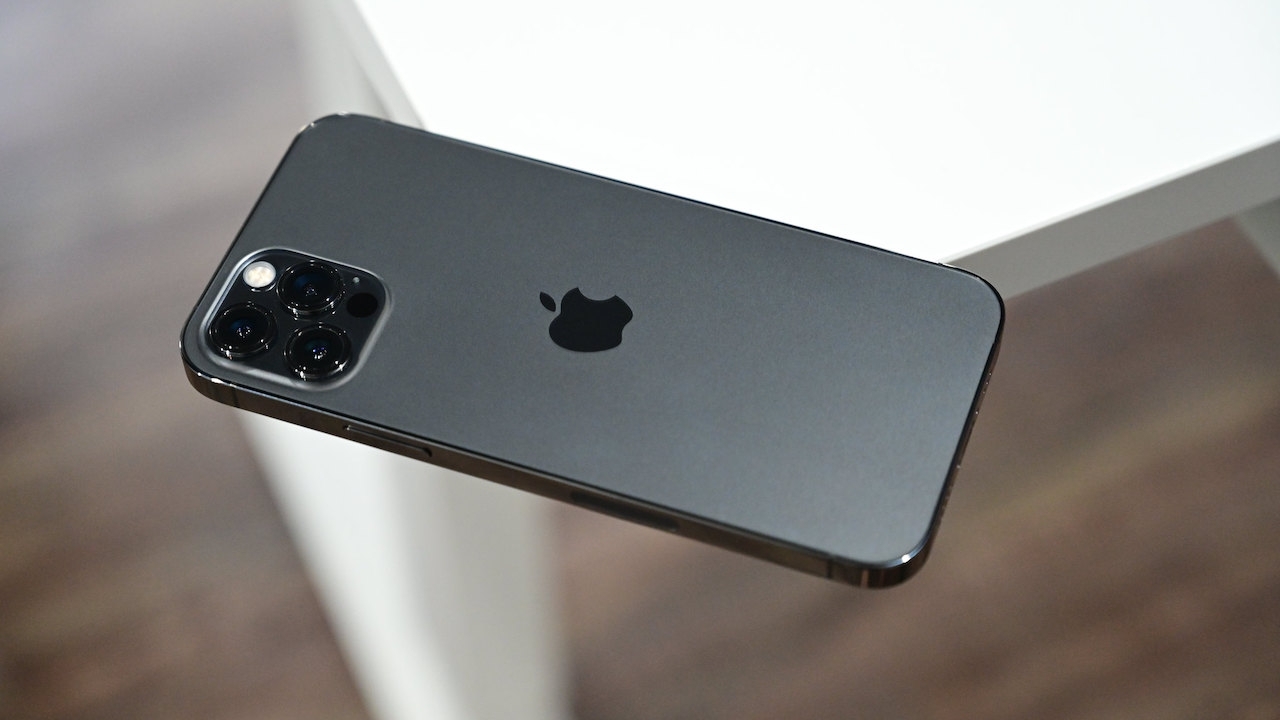 AppleInsider 14 October, 2021 - 08:10am
You are using an outdated browser. Please upgrade your browser to improve your experience.
Copyright © 2021, Quiller Media, Inc.
Apple has published a new research paper taking a deep dive into some of the security and privacy risks of side-loading, or obtaining apps outside of the App Store.
The whitepaper, "Building a Trust Ecosystem for Millions of Apps," is an update on a previous version released in June. It leaves behind the approach of using fictional characters to explain security threats in favor of a more academic tone.
From the start, the paper takes a hard stance against side-loading, claiming that the practice would "cripple the privacy and security protections that have made iPhone so secure, and expose users to serious security risks."
Apple says that being forced to allow side-loading on iOS would allow harmful apps to proliferate among users, take away user control once apps are already downloaded onto their systems, and mandate removing protections from sensitive areas on an iPhone. The company claims these risks would be present even if side-loading was only available through third-party app stores on a device.
"Users could be forced to sideload an app they need for work or school," Apple writes. "Users also may have no choice other than sideloading an app that they need to connect with family and friends because the app is not made available on the
The rest of the paper takes a deep dive into the current mobile threat landscape, using statistics and examples of current spyware that leverage side-loading or tricking users to spread.
Apple gives specific malware examples too, including adware HiddenAds, ransomware CryCryptor, and surveillance app FakeSpy. Notably, those mobile threats are all present on Android, which Apple used as an example of the dangers of allowing side-loading.
The Cupertino tech giant highlights research suggesting that the iPhone is the most secure mobile consumer device. It also details some of the methods that make malware rare on the platform, including the App Review process and an iPhone's built-in layers of protection.
The research paper comes in response to increasing talk of side-loading as a potential remedy for antitrust concerns. Both the U.S. and European Union, for example, are exploring legislation or rules that could force Apple to allow side-loading on its platforms.
Apple has argued against wide adoption of side-loading in the past, including in court during the Epic Games v. Apple trial. Company CEO Tim Cook also spoke out against the practice in the EU earlier in 2021, claiming that it would threaten iPhone security.
Individual users can side-load through Xcode now, but it requires a modicum of technical ability to do so. Enterprise certificates exist as well, but there are restrictions on what it can be used for, what volumes of installs are allowed, and more.
While Android can be configured to allow side-loading, it is not shipped with the feature enabled by default. Both Google and Samsung consider it a security risk.
Compared to previous iterations of its security research, the new white paper is much more in-depth and features expanded information on what it believes are the threats of side-loading. The paper is available to download.
Who determines whether an app is "legitimate or illegitimate" and what is considered "legitimate"?
Florida is working with Apple to introduce support for its upcoming digital driver's licenses to the iPhone's Wallet app.
Beijing display manufacturer BOE is to become a main supplier of OLED screens for the iPhone 13 range, once final durability tests are completed.
A new report claims that Apple is cutting iPhone 13 production targets because some of its ancillary suppliers are having trouble meeting production quotas.
Apple has unveiled the Apple Watch Series 7, but are its new features enough to tempt current Apple Watch SE or Apple Watch Series 6 owners? Here's what you should know.
Microsoft's refresh of the Surface lineup includes the Surface Go 3 as Windows alternative to Apple's iPad. Here's how it stacks up against Apple's least expensive iPad and the iPad Air.
This year, perhaps more than any other year, there are significant differences between the mass-market iPhone 13 and the high-end iPhone 13 Pro. Here are all the differences between the pair.
Microsoft unveiled its latest slate of Surface computers, with the Surface Pro 8 appearing to be a direct competitor to Apple's 12.9-inch iPad Pro. Here's how Microsoft's new productivity tablet stacks up against Apple's long-standing offering.
Apple has released a new 10.2-inch iPad model with a few updates to its camera, display, performance, and storage capacities. Here's what you should know about whether it's enough to upgrade.
Florida is working with Apple to introduce support for its upcoming digital driver's licenses to the iPhone's Wallet app.
Beijing display manufacturer BOE is to become a main supplier of OLED screens for the iPhone 13 range, once final durability tests are completed.
A new report claims that Apple is cutting iPhone 13 production targets because some of its ancillary suppliers are having trouble meeting production quotas.
There are a slew of new features for AirPods Pro and AirPods Max in the Find My app, including left-behind alerts, community finding, and pairing lock. Here's how to use them all.
The Apple Watch lineup is as expansive as ever, with a multitude of models available for users, including the new Apple Watch Series 7. To make things easier, we'll tell you exactly which Apple Watch you should buy among all models of the Series 7, the still-available Series 3, and the Apple Watch SE.
Now that both the iPhone 12 lineup and the newly-released iPhone 13 lineup support MagSafe, in-car mounts using the technology have risen in popularity. We took four of the most popular ones and subjected them to an impact test to see which ones held our phones safe.
Apple's new iPad mini is striking because of its redesign and refined features, but there are still areas Apple could have worked on. Here's where Apple could have made even more improvements to the compact tablet.
Apple specifically mentioned pilots when it released the 2021 iPad mini, so we interviewed 35-year aviator Scott Oglesby to learn more about its usefulness in the cockpit.
Wireless CarPlay is clearly superior to needing to plug your phone in each and every time you enter the car, but most auto manufacturers have been slow on the uptake. This is where aftermarket solutions like the Intellidash Pro come into play.
Nomad has a new lineup of cases for iPhone 13 that includes new Sport Cases alongside the usual leather versions, but they all contain a cool feature that relies on NFC.
The 24-inch Apple Silicon iMac is an excellent machine, with a shortage of ports overall, and none on the front. Hyper has a solution to both problems with the HyperDrive iMac Hub.
This year's iPhone 13 isn't revolutionary, but it will wind up as the most popular iPhone 13 model.
Nomad's updated Base Station Mini now has a built in magnet array to allow iPhone 12 or iPhone 13 models to automatically align themselves for optimal charging performance.