We use cookies and other tracking technologies to improve your browsing experience on our site, show personalized content and targeted ads, analyze site traffic, and understand where our audiences come from. To learn more or opt-out, read our Cookie Policy. Please also read our Privacy Notice and Terms of Use, which became effective December 20, 2019.
By choosing I Accept, you consent to our use of cookies and other tracking technologies.
Microsoft has announced 10 more titles will join Xbox Game Pass in the next few weeks: Hades, Skate, Skate 3, Art of Rally, Dodgeball Academia, Katamari Damacy Reroll, Lumines Remastered, Hades, Curse of the Dead Gods, Starmancer, and Microsoft Solitaire Collection: Premium Edition. The games will be available by cloud streaming, the Xbox One or Xbox Series X console, or PC starting Thursday.
Here's a look at each title's Game Pass release date:
As a bonus, Xbox Game Pass Ultimate subscribers will also get a collection of racing games from Codemasters thanks to Xbox's EA Play partnership. Starting on Aug. 10, Ultimate subscribers will get access to Dirt 4, Dirt Rally, Dirt Rally 2.0, F1 2020, and Grid (2019).
Just like every month, the first two weeks of August will see a few titles leave Game Pass as well. Grand Theft Auto 5 departs Aug. 8, while Ape Out, Crossing Souls, Darksiders Genesis, Don't Starve, Final Fantasy 7, and Train Sim World 2020 all leave on Aug. 15.
Xbox Game Pass is Microsoft's subscription service, which gives players access to a library of games with new titles added every month. The service is $9.99 for either the Xbox or PC version, which will let you play any of the available Game Pass games on the respective platforms. Microsoft also offers Xbox Game Pass Ultimate, which gives subscribers access to both platforms, the library of games available in Electronic Arts' EA Play subscription, as well as Xbox Cloud Gaming, which streams games to browsers or mobile devices — including Apple devices.
I had been planning to play the Darksiders game that's on the way out at some point. Do I need to try to rush through it, or just skip it? While we're at it, is Curse of the Dead Gods actually any good?
Also, I had never heard of Starmancer before but it sounds like it could be in my kids' wheelhouse, will have to point them to that one.
By Thworted on 08.03.21 10:00am
I'd skip it. It's a deeply mediocre game.
By greyjk on 08.03.21 10:15am
I actually enjoyed Genesis quite a bit — it's easily the best game in that franchise since the first, IMO, and it's a good game for a "one and done" casual play-through, but it's also on sale pretty much all the time these days, if you really want to play it — I think I saw it for $8 on either the MS store or PSN recently. (Related: I do wish MS gave a bit more warning about the "Leaving Soon" stuff — twelve days isn't a lot of time to play a game you've been meaning to; a full month would be much more useful.)
Curse of the Dead Gods is good (though it can be a bit difficult) and it makes a good follow-up to Hades if you're looking for something similar-but-not (more Roguelike, less Roguelite, less narrative), but it's a bit of a bummer that it's coming to GamePass at the exact same time as Hades — I don't think most people are going to want to play them both in a similar timeframe, and while Dead Gods is good, the clear "winner" is going to be Hades for most people.
By Full_of_Spiders on 08.03.21 10:46am
Genesis is nice with two players but buggy as fuck.
By Menage on 08.03.21 10:50am
Curse of the Dead Gods , I almost bought that last week.
I already own Hades but my Switch just stays off these days, so better to have it on the box I'm actually using.
By Menage on 08.03.21 10:49am
I was going to pick up Dodgeball Academia on Switch, so it dropping on GamePass is a nice surprise.
By Full_of_Spiders on 08.03.21 10:50am
Finally getting to play Hades this way is a blessing. Was looking to pick it up eventually, now I'm able to jump in headfirst without a thought. Can't wait. Between Hades and The Ascent, game pass is killing it with Indies.
By SlytheCoop on 08.03.21 12:34pm
Adding the Premium version of Solitaire to Game Pass is an interesting move. I can't imagine that it will change the number of people who play Solitaire on their PC too much.
By IndigoAK on 08.03.21 3:48pm
Enjoying The Ascent while waiting for Hades to drop.
By harleyvwarren on 08.03.21 8:40pm
© 2021 Vox Media, Inc. All Rights Reserved
Read full article at GameSpot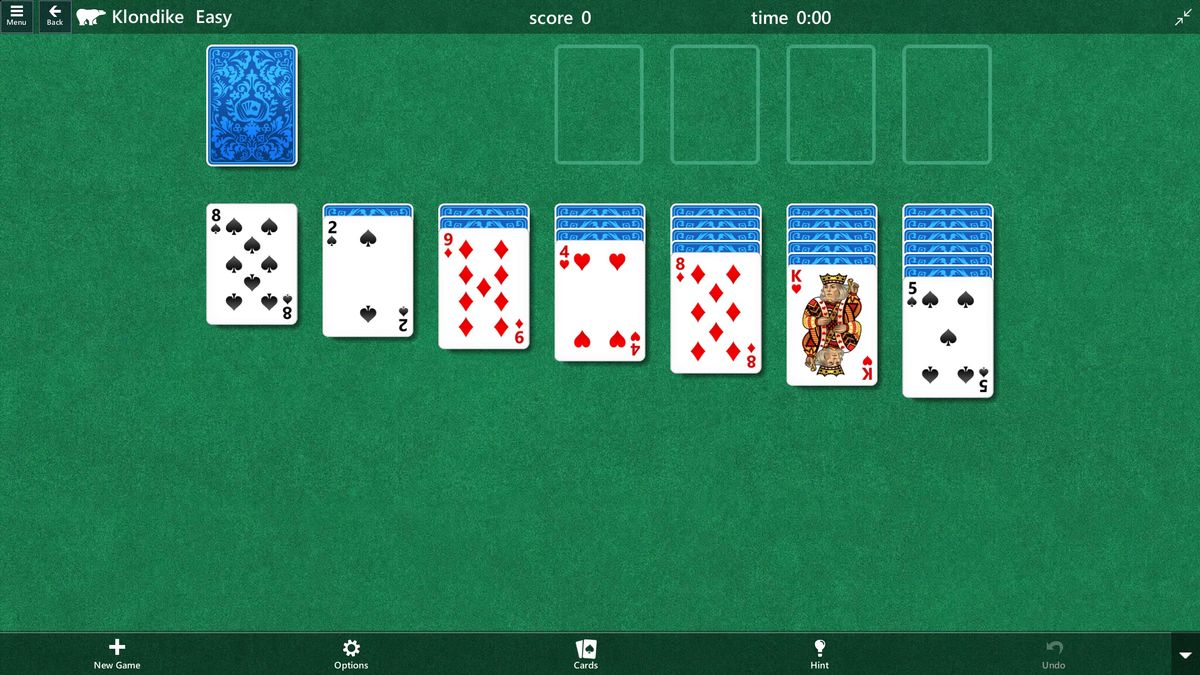 PC Gamer 04 August, 2021 - 12:29am
It's actually a pretty decent month for Xbox Game Pass on PC, considering the lack of any big first-party heavy hitters. On August 5, PC gets Curse of the Dead Gods, Dodgeball Academia, Lumines Remastered and Starmancer.
Two of those games will launch onto the subscription service upon their release date. Starmancer is a space station sim with a sinister pixel art vibe, while Dodgeball Academia is a 3v3 sports affair with cartoon graphics and frantic real-time combat. Both look pretty cool.
The week after is even better: Art of Rally comes August 12, Hades on August 13, and the aforementioned Solitaire Premium Edition comes on August 17.
The Xbox Game Pass for PC game list continues to be impressive, but a handful of games will leave the service this month, too: Grand Theft Auto 5 makes its exit on August 8, while August 15 will see the removal of Ape Out, Crossing Souls, Darksiders Genesis, Don't Starve, Final Fantasy VII and Train Sim World 2020.
PC Gamer is part of Future US Inc, an international media group and leading digital publisher. Visit our corporate site.
© Future US, Inc. 11 West 42nd Street, 15th Floor, New York, NY 10036.
GameRant 03 August, 2021 - 02:25pm
Between the Epic Games Store, PlayStation Plus, and Xbox free Games with Gold, here are all the free games gamers can download right now.
Every month, gamers across pretty much every platform can look forward to free games. Across PC, PlayStation, and Xbox, free games are given out on a monthly basis, so basically everyone regularly has something new to play if any of the free games catch their interest.
Some of these games are available completely free with no strings attached, as is the case with the Epic Games Store free games. However, the rest of the free games do require a subscription fee of some sort. The free PS Plus games for August 2021, for example, require players to be signed up for PlayStation Plus, whereas the Games with Gold require an Xbox Live Gold or Xbox Game Pass Ultimate subscription. However, these are still considered freebies since they don't cost anything extra; the subscriptions are really for online multiplayer functionality, not the free games.
With that caveat in mind, here are all the free games that gamers can download right now between Epic Games Store, PlayStation Plus, and Xbox Games with Gold.
Every Thursday, Epic Games Store users can look forward to a new batch of free games. Right now the Epic Games Store free games are Mothergunship and Train Sim World 2, the first two free EGS games for August 2021. Mothergunship is a bullet-hell first-person shooter game with over-the-top action. Train Sim World 2 is exactly as it sounds, a train simulation game. Both are available as free downloads until Thursday, August 5 at 10:00am CT.
Once that time rolls around, Mothergunship and Train Sim World 2 will be removed from the Epic Game Store free games lineup and replaced by two other titles. A Plague Tale: Innocence, a stealth survival-horror game where players have to avoid massive swarms of plague rats, is one of the free games. The other is an indie title called Speed Brawl that's described as a "2D combat-racer game." These titles will be available for free to Epic Games Store users until they are removed on Thursday, August 12 at 10:00am CT.
Once A Plague Tale: Innocence and Speed Brawl are cycled off the Epic Games Store free games lineup, they will be replaced by different free games. Usually the Epic Games Store gives users a week's notice when it comes to the next free games, so it's quite likely that users will know the Epic Games Store August 12 free games a week ahead of time. However, the Epic Games Store occasionally keeps the next free games a secret, so fans should keep that in mind.
A new month means a new set of free PlayStation Plus games for subscribers to add to their collection. As usual, there are three free PS Plus games for subscribers to claim for their digital libraries, with one PS5 title and two PS4 games. The free PS5 PS Plus games for August 2021 is a battle royale title called Hunter's Arena: Legends, which was first confirmed for the service about a month ago at the last PlayStation State of Play event.
The other free games include Plants vs. Zombies: Battle for Neighborville and Tennis World Tour 2 on PS4. Plants vs. Zombies: Battle for Neighborville is a third-person shooter spin-off of the Plants vs. Zombies franchise with an online multiplayer focus, whereas Tennis World Tour 2 is a tennis simulation game. And while these two games are the free PS4 PS Plus games for August 2021, they are both playable on PS5 as well thanks to the next-generation console's backward compatibility.
These free PS Plus games are available to download right now, and will be available on the service until they are removed on Tuesday, September 7 and replaced with different games.
Microsoft may be focusing most of its attention on its Xbox Game Pass service lately, but it's still been giving away free Xbox Games with Gold games every month as well. Due to the way the Games with Gold program works, subscribers can currently claim two of the Xbox free Games with Gold games for August 2021, as well as a Games with Gold title that's leftover from the July 2021 lineup.
On the Xbox One side of things, Xbox Live Gold subscribers can claim Darksiders 3 from now until the game is removed on August 31. Darksiders 3 is the latest numbered entry in the Darksiders franchise, and takes some gameplay influence from the Dark Souls franchise. Meanwhile, the Xbox 360 offering that's available right now is Lost Planet 3, a more narrative-focused take on Capcom's Lost Planet series.
The Xbox free Games with Gold for July 2021 straggler is Rock of Ages 3: Make & Break, though it will be leaving the service on August 15. Then on August 16, some more games will join the lineup, with 3D platformer Yooka-Laylee being added until September 15 and Garou: Mark of the Wolves being available to claim until August 31.