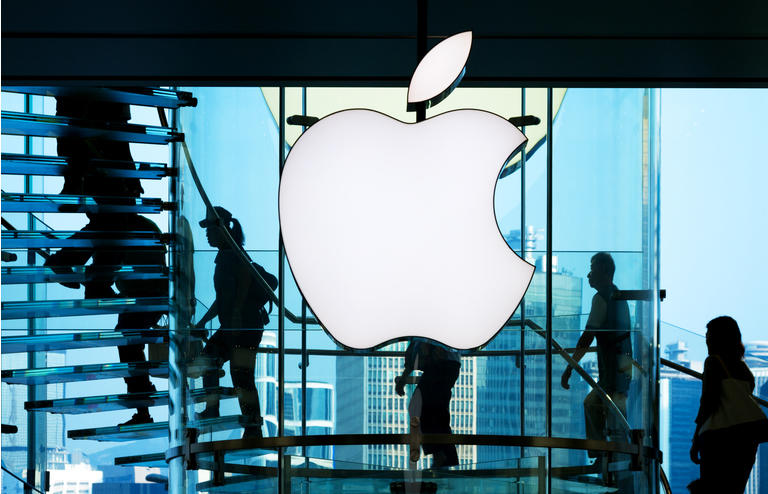 Read full article at Sports Illustrated
The Province 08 September, 2021 - 06:40am
John Herdman and the Canadian men's national soccer team are evolving, and there is a very good chance it will lead them to the 2022 FIFA World Cup in Qatar.
Canada earned a valuable point in a 1-1 tie against the United States in the final round of Concacaf World Cup qualifying Sunday in Nashville. Cyle Larin scored the tying goal in the 62nd minute, seven minutes after the United States had taken the lead through striker Brenden Aaronson.
"I think the lads will come away content, but they'll be a little irked tonight when we're trying to switch off, because it could have been three (points)."
Canada will host El Salvador on Wednesday (7:30 p.m. ET, Sportsnet One) at BMO Field in Toronto in the third and final game of the current FIFA international window. In total, Canada will play 14 games in the final round of qualifying.
"I think we stuck to the game plan, we went out there and got our chances and we could have won the game too," said Larin. "We stuck together as a team and even though we conceded, we still fought back for a goal.
"We're just building day-by-day and game-by-game and I'm sure we'll win many games and we'll make the World Cup."
Canada is a work in progress, which includes Herdman and his coaching staff.
When he took over the men's national program after a successful stint with the women's team, Herdman did not have any male international coaching experience. It was somewhat of a concern, because he would be matching wits with veteran, vastly more experienced, men's international coaches in Concacaf.
To his credit, however, Herdman is learning on the job and evolving along with his young team, able to make proper adjustments in regards to tactics and player selection.
The best way to utilize star Alphonso Davies is a prime example.
On the previous occasion Canada travelled to face the United States with Davies in the lineup, Herdman and his staff used the Edmonton product at left back where he plays with Bayern Munich — a team loaded with world-class players.
Canada were looking to hold on to a two-goal lead in the away leg of the Concacaf Nations League in Nov. 2019, and planted Davies at the back to try and contend with United States attacking fullback Sergino Dest, a rising Dutch-born American star who is now at Barcelona.
The move did not work out as Canada were soundly defeated 4-1 and Davies was rooted at the back for most of the game, even when trailing by three goals.
When #CanMNT needed a goal their best offensive player and most dangerous threat was standing here ... pic.twitter.com/rhQohnnia3
On Sunday, Herdman and his staff recognized the best way to deal with Dest was to have Davies in an attacking position, so he lined up in midfield and provided a dangerous counter-attacking option. It was Dest who was rooted at the back trying to contend with Davies.
After Dest was forced to leave the game injured, Davies had a field day with his replacement DeAndre Yedlin, which led to the tying goal.
Davies blew by Yedlin on a through pass from Sam Adekugbe and set up Larin for the tying goal. Canada then had numerous chances to win the game, particularly after Tajon Buchanan entered the game, presenting a similar attacking threat from the right side.
Buchanan had a case for a penalty late in the game when taken down from behind, but did not get the call.
To me this is a penalty, which Jamaican referee Nation Oshane was too afraid to give with the game tied 1-1. Tyler Adams plows into Tajon Buchan from behind and never touches the ball. #CanMNT #USMNT #Concacaf @CanadaSoccerEN @ussoccer https://t.co/5aaHbnWNW8 pic.twitter.com/jnFafPZriG
"You see new faces that are coming into the lineup performing," Herdman said. "We're showing a talented squad from No. 1 to 23; we have a very talented group of players that are desperate to go to a World Cup."
Canada is fielding its most talented men's team in history and Herdman is determined to get the group into a World Cup prior to likely gaining an automatic berth for the 2026 tournament, taking place in North America.
Davies is the most talented player in the group, which also includes Johnathan David, Stephen Eustaquio, Larin, Richie Laryea, Atiba Hutchinson, Adekugbe and Buchanan, among others. Never has a Canadian men's team had so many players at major European clubs.
"I think with Alphonso, you could play him in any position on the field, when his mind is committed. This guy is special," Herdman said. "I get the chance to work with him, (Adekugbe) gets a chance to room with him every now and then; he's just a special individual. He has a mindset that put him at that level and there is nothing much that phases him.
"He wants to entertain the crowd. For me, it's always trying to put him in positions where that kid can entertain. Sometimes it's lower, sometimes it's higher. Sometimes it's on the right and sometimes it's on the left. It's the same thing, go and do your thing son."
A welcome email is on its way. If you don't see it, please check your junk folder.
The next issue of The Province Headline News will soon be in your inbox.
We encountered an issue signing you up. Please try again
Postmedia is committed to maintaining a lively but civil forum for discussion and encourage all readers to share their views on our articles. Comments may take up to an hour for moderation before appearing on the site. We ask you to keep your comments relevant and respectful. We have enabled email notifications—you will now receive an email if you receive a reply to your comment, there is an update to a comment thread you follow or if a user you follow comments. Visit our Community Guidelines for more information and details on how to adjust your email settings.
365 Bloor Street East, Toronto, Ontario, M4W 3L4
© 2021 The Province, a division of Postmedia Network Inc. All rights reserved. Unauthorized distribution, transmission or republication strictly prohibited.
This website uses cookies to personalize your content (including ads), and allows us to analyze our traffic. Read more about cookies here. By continuing to use our site, you agree to our Terms of Service and Privacy Policy.
USA TODAY Sportsbook Wire 08 September, 2021 - 12:55am
In the third match of the final round of 2022 World Cup Qualifying for both teams, USA takes on Honduras Wednesday. The match is slated to start at 10:30 p.m. ET at Estadio Olímpico Metropolitano in San Pedro Sula, Honduras. Below, we preview the Honduras vs. USA odds and lines, and make our best World Cup qualifying bets, picks and predictions.
This will be the USA's second road match, having disappointingly tied Canada 1-1 at home Sunday.
After going up 1-0 early in the second half, the Americans allowed a nice Canadian cross across the middle to find the back of the net. In the first match of the final round, the USA traveled and drew El Salvador 0-0.
The US has two draws in the final round, as does Honduras. Both sides plus Canada and El Salvador are the four that have drawn both of their first two matches. Honduras drew both El Salvador and Canada as well.
Odds provided by Tipico Sportsbook; access USA TODAY Sports' betting odds for a full list. Lines last updated at 5:50 a.m. ET.
"LEAN" to the DRAW (+215) as the best value on the money line. Both sides have played the same competition and while USA drew Canada, it did so without M Gio Reyna and M Weston McKennie.
The Americans needed that win and truly didn't deserve it. McKennie was dismissed, and now D Sergiño Dest may be out as well as he left against Canada due to an ankle injury.
There's no reason to believe USA can come out and win this game despite F Christian Pulisic in for the side recently placed in the top-10 of FIFA's international rankings.
USA is the better side, but it hasn't shown that lately.
"LEAN" to the UNDER 2.5 (-180) as the better value is on the money line. Typically, I'd like the full unit bet, but I'd still only go for a half unit as the price is steep.
In the four games combined for the two sides, only 4 goals have been scored. Both teams had a scoreless match in the last week, so it's entirely possible this one doesn't see a single goal.
USA clearly struggled to create chances, and without key midfielders, it may once again fail to move the ball. As for Honduras, behind FC Dallas M Bryan Acosta, it has played up to its level of competition.
Given how both teams have played lately, the Under is the better bet, but the price makes me hesitant to put much on it.
For more sports betting picks and tips, visit SportsbookWire.com. Please gamble responsibly.
Sign up for the USA TODAY Sportsbook Wire newsletter to get our top stories in your inbox every morning
Analyzing Wednesday's Honduras vs. USA odds and lines, with CONCACAF World Cup qualifying picks and predictions.
Analyzing Sunday's CONCACAF World Cup Qualifying match between Canada and USA, with odds, lines, picks and predictions.
© Copyright USA TODAY Sportsbook Wire 2021
Start every day with our most popular content waiting in your inbox.
Please re-enter your email address.
You'll now receive the top USA TODAY Sportsbook Wire stories each day directly in your inbox.
Please enter an email address.
Please check your email for a confirmation.