Governor JB Pritzker
GovPritzker
I'm going to the @WhiteHouse today to discuss the critical need for nationwide infrastructure investments with @POTUS Biden and state and city leaders. Our historic #RebuildIllinois capital plan passed with bipartisan support — and I believe it's possible at the national level.
Javad Zarif
JZarif
6 years ago today, #JCPOA resolved a UNSC Chapter VII issue without resorting to war. Obama realized his "crippling sanctions" would not cripple Iran or its centrifuges. Trump ineptly thought "maximum pressure" would. Never will. @POTUS should look closely at these figures👇 pic.twitter.com/zKOTNB3Slj

President Biden
POTUS
This afternoon, I'll be meeting with a bipartisan group of governors and mayors to discuss the Bipartisan Infrastructure Framework. They know firsthand the need to rebuild our nation's crumbling infrastructure — and together, we'll get it done.

President Biden
POTUS
Olivia Rodrigo is stopping by the White House today with a clear message to young people: get vaccinated. It's the best way to keep yourself and your loved ones safe from the dangerous new COVID-19 variants. Head to vaccines.gov to find a clinic near you.
President Biden's sweeping executive order signed last week laid out the administration's priorities for promoting competitive markets and limiting corporate dominance. Among the dozens of provisions included in the order are directives aimed at railroads and ocean shipping.
The administration says the relatively small number of major players in the ocean-shipping trade and the U.S. freight-rail business has enabled companies to charge unreasonable fees. In the case of the seven Class 1 freight railroads, consolidation has given some railroad companies control of most of the freight tracks in parts of the country.
The executive order encourages the Surface Transportation Board to take up a longstanding proposed rule mandating so-called reciprocal or competitive switching, the practice whereby shippers served by a single railroad can request bids from a nearby competing railroad if service is available. The competitor railroad would pay access fees to the monopoly railroad, but could win the shipper's business by offering a lower price, using the rival railroad's tracks and property. The railroad trade association, the Association of American Railroads, has opposed the policy.
In its actions targeting the transportation sector, the administration is highlighting what it calls the dangers of consolidation. For U.S. importers, the consolidation has given ocean carriers leverage to raise fees such as those for demurrage, essentially late fees on shipments that aren't picked up from freight terminals on time.
The executive order asks the maritime commission to take steps to protect American exporters from high fees. The order also asks the commission to work with the Justice Department to enforce its actions.
You will be charged $ + tax (if applicable) for The Wall Street Journal. You may change your billing preferences at any time in the Customer Center or call Customer Service. You will be notified in advance of any changes in rate or terms. You may cancel your subscription at anytime by calling Customer Service.
Please click confirm to resume now.
Read full article at The Wall Street Journal
LOCAL 12 14 July, 2021 - 11:02am
Food & Wine 14 July, 2021 - 10:19am
Biden's executive order does not ban the practice outright. Instead, it directs the Federal Trade Commission and other federal agencies to draft their own rules — a process that will likely take months, according to the Washington Post. 
"If your employer wants to keep you, he or she should have to make it worth your while to stay.  That's the kind of competition that leads to better wages and greater dignity of work," Biden said before signing the order.  
One in six food and service workers are bound by non-competes, according to a study cited in recent reporting by The Counter. From baristas who can't work for another coffee shop within a certain radius to fine-dining chefs who can't leave to open a restaurant of their own, employees bound by non-competes can find future job prospects limited. In the worst cases, they find themselves trapped in a job knowing they could be making more money
Disputes over non-compete agreements in restaurants from fine dining to fast food have played out publicly. After Chicago's Grace, a three-star fine dining restaurant, abruptly closed in 2018, its chef and general manager sued the restaurant's  owner over a non-compete clause that barred them from opening a new restaurant in the area. (The pair opened Ever in Chicago in June 2020.) Last year, a Washington, D.C. restaurant owner sued his former chef for allegedly violating a non-compete after accepting a position with a competitor. The suit was eventually settled with no money changing hands. 
In 2016, sandwich chain Jimmy John's dropped non-competes from its contract after a late 2014 investigation in New York deemed the practice unlawful. Under the agreements, employees leaving the company were barred from accepting a position at any competing restaurant for two years and couldn't work at any restaurant within two miles of a Jimmy John's location that made at least 10 percent of its revenue from sandwiches. 
A couple years later, seven fast food restaurant companies ended the use of so-called "no-poach" agreements that prevented workers from moving between franchise locations of the same chain. That is: an employee could not leave an Arby's restaurant for a position at a different Arby's restaurant owned by someone else. These agreements, made between franchisees, did not prevent employees from leaving for a job at a competing chain, but workers rarely knew they existed. 
In his remarks during the signing, President Biden referenced a hypothetical non-compete between McDonald's and Burger King, one that would disallow a McDonald's worker from taking a job at a nearby Burger King. "Come on. Is there a trade secret about what's inside that patty?" he asked. It's not the first time Biden has referenced the two fast food giants in a speech geared toward workers. In a 2020 speech to union employees, Biden used the same example. However, it was later called out as false — McDonald's had no such policy, the company said.
Yahoo Money 13 July, 2021 - 03:19pm
His order requires changes with prescription drugs, enhancing price transparency rules, standardizing plan options in the health care marketplace, and allowing hearing aids to be sold over the counter.
The order — which includes other initiatives meant to increase economic competition in other industries as well — described these targeted areas as "where lack of competition in health care increases prices and reduces access to quality care."
Here's how it might impact your health care.
The order has several prescription drug-related directives.
It directs the Food and Drug Administration (FDA) to work with states and tribes to safely import prescription drugs from Canada. It also directs the Department of Health and Human Services (HHS) to increase support for generic and biosimilar drugs, along with creating a "comprehensive" plan within 45 days to combat high prices and price-gouging.
Nancy LeaMond, chief advocacy officer for AARP, said her organization was "encouraged" by these moves.
"Our recent poll found strong bipartisan support for lowering drug prices, with 70% of older Americans saying it's very important that action is taken," she told Yahoo Money. "The safe, legal importation of less expensive prescription drugs will help lower costs and add competitive pressure on drugmakers to lower the prices they set in the U.S."
The order also encourages the Federal Trade Commission (FTC) to put an end to "pay for delay," a method pharmaceutical companies use to get around patent laws, according to David Blumenthal, president of the Commonwealth Fund.
Typically, a pharmaceutical company's drug is protected from competition by a patent for 20 years, meaning no other company can produce and sell a drug that is similar or relies on the same intellectual property, chemical properties, or biological properties, Blumenthal said. After that 20-year period, the competition can come in, produce the same drug, and sell it for less — hurting the profits of the company that held the patent.
To prevent that, some drug companies will pay their competition to not create generic drugs that are cheaper for consumers.
"They can get away with that because their margins on the branded product are so high that they can afford to basically give their generic competition a cut and still make a healthy profit — and a bigger profit than they would make it if they had to reduce their price enough to compete with the generic market," Blumenthal said. "That's pay for delay."
Biden's order also directs HHS to support existing hospital price transparency rules and finish implementing legislation with bipartisan support that addresses surprise billing — moves that can help patients potentially negotiate their medical bills.
"I don't think we should expect any substantial effects on health care markets or prices from any of these transparency initiatives, but taking steps to build an all-payer claims database would allow policymakers and researchers to more easily identify gaming of rules, the adverse effects of consolidation, and other ongoings in the health care system that harm consumers," said Loren Adler, associate director of the USC-Brookings Schaeffer Initiative for Health Policy.
Additionally, this executive order makes it easier for consumers to shop for health insurance by standardizing plan options in the National Health Insurance Marketplace.
"The marketplace for insurance is chaotic and incredibly complex," Blumenthal said. "A lot of people just end up picking the cheapest plan, but the cheapest plan may not be a good value. Standardization means making it comparable from one plan to another for the average person, not someone who has a PhD."
Another issue addressed in the executive order is making hearing aids more accessible and affordable. The order noted that 14% of the 48 million Americans with hearing loss use them and that they cost more than $5,000 per pair, which is often not covered by health insurance.
"A major driver of the expense is that consumers must get them from a doctor or a specialist, even though experts agree that medical evaluation is not necessary," the order stated. "Rather, this requirement serves only as red tape and a barrier to more companies selling hearing aids."
The Biden administration also is asking the Justice Department and FTC to "review and revise" hospital merger guidelines.
"Hospital mergers can be harmful to patients," Blumenthal said. "I have near-as-good empirical data to show that horizontal mergers between hospitals result in higher prices and that all these studies haven't been able to pick up benefits associated with those mergers."
The only remedy, he said, is antitrust enforcement through state attorneys general.
"I do think there's a fair amount of consensus growing that in many markets, there's virtually no competition among hospitals," Blumenthal said. "For those who believe in competition — and not everyone in health care does — moving in this direction is a necessity in order to establish the conditions of a lack of competition."
Follow Yahoo Finance on Twitter, Facebook, Instagram, Flipboard, LinkedIn, YouTube, and reddit
Toledo Mayor Wade Kapszukiewicz said the city will work with Toledo's arts commission and the artist to replace the mural.
The package would expand Medicare benefits, fight climate change and target other "human infrastructure" priorities not part of a separate proposal.
In a meeting intended to reflect the importance of U.S.-German ties, Kamala Harris will hold talks with Chancellor Angela Merkel at the vice president's residence Thursday, the first time she has hosted a foreign leader at the Naval Observatory since taking office. At their breakfast meeting, Harris intends to emphasize the need for the allies to confront an array of global challenges, from the coronavirus pandemic and climate change to the threats posed by Russia and China. "It underscores the special nature of this partnership and America's special role in the world that she is able to host her at her home," said Phil Gordon, the vice president's deputy national security advisor, told The Associated Press.
Masih Alinejad, who was the apparent target of an Iranian kidnapping plot, says she initially expressed disbelief when the FBI talked with her.
Thousands of firefighters battling scores of Western wildfires were finding little solace in the weather. Blazes are being fueled by heat, drought.
Photo Illustration by The Daily Beast/Scouted/AmazonThings are getting back to normal (whatever that is) and offices are on the verge of reopening, which means commuting, and shared workspaces are back en vogue. If you're looking to make things a little easier, to find your zen, still stream your favorite songs and podcasts, we have a deal for you. One of our favorite pairs of headphones is over 20% off on Amazon right now.Buy on Amazon, $nullScouted Editor Jillian Lucas loves these earbuds beca
The European Commission wants to end the sale of new petrol and diesel cars by 2035, under a massive plan to fight climate change unveiled Wednesday.
In a new report to Congress, the Consumer Product Safety Commission failed to answer lawmakers' basic questions about hazards in toys and home goods.
Football fans who are racist to players on the internet will be banned from attending games for up to ten years, Boris Johnson has announced. The Prime Minister said the existing football banning order regime, introduced in 2000, will be expanded to cover online racism. Social media users who send racist abuse could be banned from games in the UK for between three and ten years, and may be asked to surrender their passports to a police station during international tournaments abroad. The announc
Just because Pfizer wants to offer COVID-19 vaccine boosters doesn't mean people will be lining up anytime soon -- U.S. and international health authorities say that for now, the fully vaccinated seem well protected. At the same time, many suggest the priority for the time being should be vaccinations, noting that worrisome coronavirus mutants wouldn't be popping up so fast if more of the U.S. and the rest of the world had gotten the initial round of shots. "If you want to stop hearing about the variant of the week," said Jennifer Nuzzo, a Johns Hopkins University public health specialist, "we need to do more work to make sure all countries have more access to vaccines."
'Anyone who thinks my book 'advances a narrative of transgender identity as a disease' hasn't read it, or is a bona fide idiot,' author writes
Anti-gun violence campaigner says she thought 'children will die' when she first saw weapon
Short-seller Ben Axler sees an intermediate 30 to 70% downside risk.
The conservatives who want to conserve nothing
The odds of developing GBS after getting the COVID-19 shot, experts say, are less than getting it from other vaccines, bacteria and viruses.
Unlike Black Lives Matter demonstrators, Cuban Americans are a hotly contested constituency in Florida elections
Fiddler renowned for work with Stones dies in Oklahoma, South Carolina prisons hit national low for recidivism, and more
'I make the government responsible for whatever happens to me,' activist says before facing authorities
India's central bank Wednesday banned global payments giant Mastercard from adding new customers starting next week, in an escalation of a long-standing dispute on local data storage rules.
New data from NASA's Juno spacecraft reveals a "beautiful chain of events," one researcher says.
Fortune 13 July, 2021 - 02:00pm
XDA Developers 13 July, 2021 - 04:15am
Sign in to the XDA Developers Forums
Add swipe gestures to any Android, no root
Make your phone easier to use with one hand, no root
The best way to access XDA on your phone
A sweet, feature-filled launcher with a beautiful UX.
XDA's official marketplace for buying and selling tech
An executive order signed by U.S. President Joe Biden has called on the Federal Trade Commission (FTC) to institute rules to facilitate customers repairing their own technology, in what appears to be a major win for the right-to-repair movement. It was reported several days ago that the Biden was gearing up to sign the executive order, following after both the EU and the UK introduced their own right-to-repair laws.
Inside the long executive order signed by Biden, it asks the FTC to "limit powerful equipment manufacturers from restricting people's ability to use independent repair shops or do DIY repairs—such as when tractor companies block farmers from repairing their own tractors." Later on, it specifically calls out cell phone manufacturers blocking out independent repair shops too. It says that tech companies and other companies are imposing "restrictions on self and third-party repairs, making repairs more costly and time-consuming, such as by restricting the distribution of parts, diagnostics, and repair tools."
This is a significant win for the right-to-repair movement, which argues that consumers should have a choice in how they repair their products. Regular consumers should have access to OEM parts so that they can make the replacement themselves, or ask someone that they know who has the technical know-how to do so. Big tech companies argue against it, largely as it means that consumers may go elsewhere for a repair for their technical product.
In a press briefing last week, Press Secretary Jen Psaki said the new rules would give users "the right to repair their own equipment how they like," and is designed to drive "greater competition in the economy, in service of lower prices for American families and higher wages for American workers." It remains to be seen what the new rules will look like, but this is a big win for consumers no matter what.
To be clear, an executive order signed by a U.S. President isn't law but rather directs executive agencies to follow the President's direction on drafting new rules and regulations that are permitted under the statutes signed by Congress granting that agency their authority. Thus, it's possible for a future President to overturn this executive order or narrow its scope. Right-to-repair will need to be drafted into a law proposed by the U.S. Congress and then signed by the President for right-to-repair to truly become part of U.S. law. Still, this is good progress.
Featured image by Kilian Seiler on Unsplash
Receive the freshest Android & development news right in your inbox!
XDA Developers was founded by developers, for developers. It is now a valuable resource for people who want to make the most of their mobile devices, from customizing the look and feel to adding new functionality.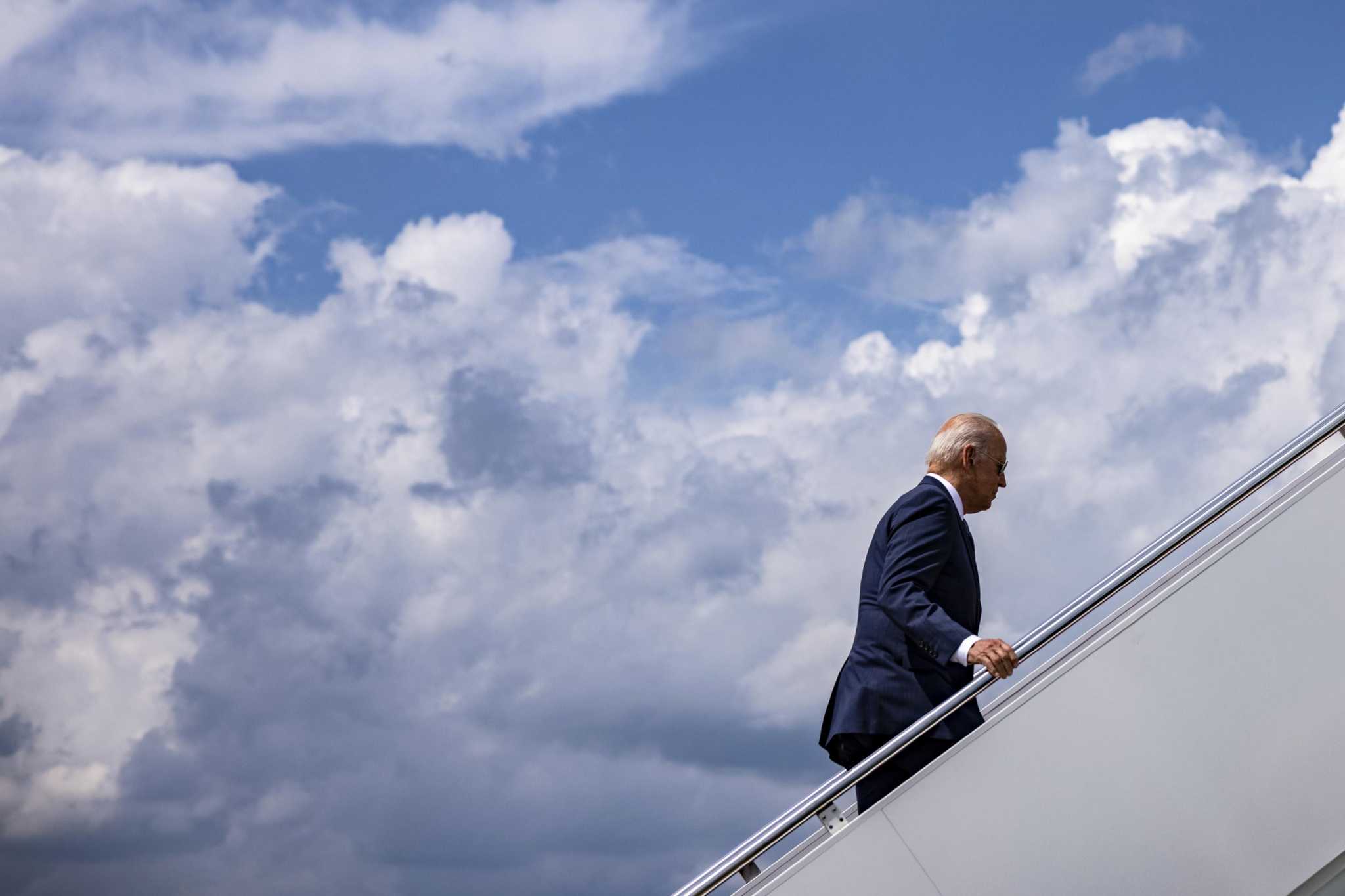 San Francisco Chronicle 11 July, 2021 - 06:00pm
The order drew an immediate and predictable chorus of objections from telecommunications, pharmaceutical and other lobbies, but it stands to benefit small businesses that can't deploy armies of paid advocates to Washington. The president's pro-competitive push could likewise help consumers, workers and overall growth by using federal power to foster, of all things, capitalism — or at least a more fair and vigorous form thereof. As Biden noted, "Capitalism without competition isn't capitalism. It's exploitation."
With scores of directives and recommendations to agencies across the federal government targeting anti-competitive practices in goods and services as diverse as internet access, baggage handling and hearing aids, Biden's order represents a healthy corrective to his predecessor's approach.
While Donald Trump's Justice Department belatedly filed an antitrust case against Google shortly before the former president lost his reelection attempt, his administration rarely moved to protect competition. And it repeatedly did so with transparently political motives, targeting mergers involving media companies whose coverage he disliked, for example, and the automakers that voluntarily agreed to abide by California's fuel efficiency standards.
Trump's abortive antitrust investigation of Ford and other automakers was emblematic of his administration's anti-regulatory extremism and its counterproductive consequences. In that and other cases, some of the very companies that were supposed to benefit from the federal retreat declined to take advantage of their expanded permission to pollute. And all of them acknowledged the disadvantages of the uncertainty that ensued as federal and state governments fought it out in court.
The Trump-era Federal Communications Commission's repeal of consumer internet access protections caused similar regulatory disarray as California and other states enacted so-called net neutrality rules. Biden's order appropriately urges the FCC to restore responsible federal oversight of a critical public asset. It also promises to require service providers such as Comcast and AT&T to disclose more information to consumers while seeking to limit their ability to monopolize service to renters through deals with landlords.
Citing FDR as well as the Republican, trust-busting Roosevelt, Teddy, Biden signaled that technology mergers and acquisitions will face more scrutiny for a range of anti-competitive threats, underlining a message he sent last month by choosing antitrust expert and Big Tech critic Lina Khan to lead the Federal Trade Commission. Restraints on Big Tech could, in turn, preserve more small businesses, whether they're trying to compete with the technology giants or just reserve the right to repair their devices.