I started noticing the problem a few weeks ago. iOS was offloading some of my apps (a word it uses for deleting the app but keeping the data on the iPhone to free up space).
Looking for a good deal on a new iPhone? Here are the top promotions we can find.
Then I noticed that more apps were offloaded. Apps that I needed. Sure, I just had to click on them to re-download them, but clearly the problem was quite serious.
I finally had to face up to the problem.
A problem I'd created for myself with drone shots and video, screenshots, downloaded memes, and so on.
Must read: The best browser to replace Google Chrome on Windows, Mac, iPhone, and Android
I started to tackle the problem manually, but soon realized I was out of my depth. It had grown out of hand. And while it was clear that there was a lot of junk -- blurry photos, duplicates, six copies of memes, and tons of screenshots -- there were also nuggets of gold buried amongst the dirt.
I downloaded MacPaw's Gemini Photos. MacPaw makes one of my all-time favorite Mac apps -- CleanMyMac -- so I was so certain that it would be quality that I threw caution to the wind, paid the $19.99 for a year's subscription, and let it loose on my photos.
Gemini doesn't go hog wild and delete anything and everything it thinks is trash and leave you to pick up the pieces. The final choice is up to you. What Gemini does is it finds the best photos (you know, the ones that aren't blurry or out of focus or where people have their eyes closed), as well as duplicate photos and screenshots. It also allows you to quickly review videos, which can take up a colossal amount of space.
And it does a good job.
I had over 12,000 images to begin with, but after letting Gemini do its thing and then spending some 30 minutes going through the app's suggestions of photos and files to delete, I'm down to just under 6,500, which has freed up gigabytes of space (live photos and video take up a lot of storage) and left me with almost 20 gigabytes to fill up with junk in the future.
And despite getting that big job done, Gemini is still working, examining all the new junk I'm filling up the space with -- which will make keeping on top of the problem periodically a snap.
Your mileage may vary, and you might prefer to go through everything manually, but in my situation -- where I'd created for myself a big headache that would have taken hours to solve -- it was the perfect solution. 
Yes, it cost money, but in my opinion, it was money well spent (and there was the option to subscribe for a month for $5).
By registering, you agree to the Terms of Use and acknowledge the data practices outlined in the Privacy Policy.
You will also receive a complimentary subscription to the ZDNet's Tech Update Today and ZDNet Announcement newsletters. You may unsubscribe from these newsletters at any time.
You agree to receive updates, alerts, and promotions from the CBS family of companies - including ZDNet's Tech Update Today and ZDNet Announcement newsletters. You may unsubscribe at any time.
By signing up, you agree to receive the selected newsletter(s) which you may unsubscribe from at any time. You also agree to the Terms of Use and acknowledge the data collection and usage practices outlined in our Privacy Policy.
Chia is often called "green" crypto because it uses storage space instead of power-hungry GPUs, but its rise has caused a storage shortage.
Here are the very best Amazon Prime Day 2021 deals on storage, SSD and flash drives.
The acquisition will enable customers to optimize using Apache Spark on the Kubernetes platform.
iPhone, Android, Mac, PC, Linux… even a Kindle! No problem!
The Apricorn's Aegis Secure Key 3NXC encrypted USB-C flash drive gets FIPS 140-2 Level 3 validation.
Read full article at ZDNet
TrueAchievements 08 July, 2021 - 10:09pm
Sign up for free now to have your achievements and gaming statistics tracked.
Manage your Game Collection, measure your progress across entire game series, even set scoring and completion goals and we'll chart your attempts at reaching them!
We've also run over 600,000 gaming sessions to help our members unlock millions of achievements and make new friends.
And, we're fully secure and mobile friendly.
Use the button below to let us know if you are subscribed to Xbox Game Pass.
While subscribed, new games which are added to the service will be automatically added to your collection if you don't already own them, with the ownership status set to 'Xbox Game Pass'. Similarly, when games are removed from the service they will be removed from your collection if you haven't started them. If your subscription ends, press the button again to remove all relevant games which you haven't started.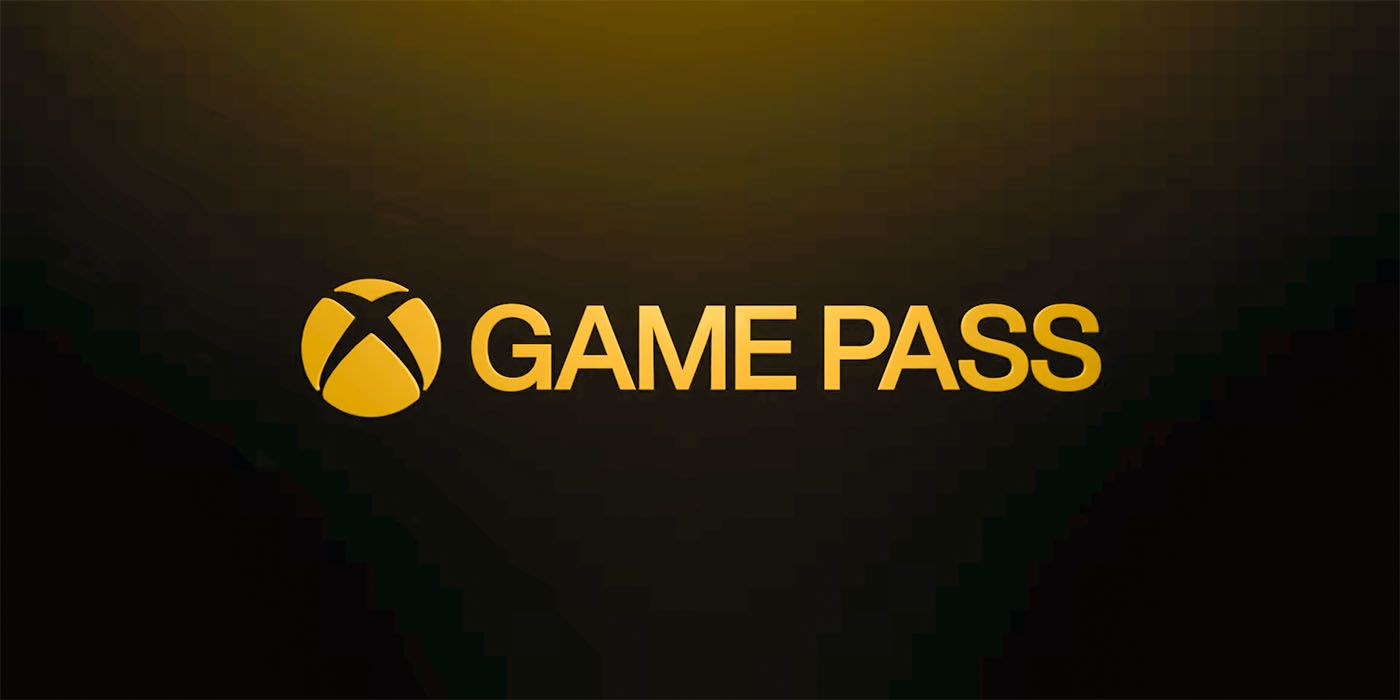 GameRant 08 July, 2021 - 10:09pm
On July 8, 3 games will join the Game Pass roster, with 3 more following on July 15. Perhaps the most interesting part is the variety found with the additions, and for those interested in the games coming, here's what subscribers should know about each game.
Finally, the last game joining the line-up is The Medium, a horror game from Bloober Team. In it, players take on the role as a medium named Marianne, who is able to travel into the spirit world. Players must utilize both it and the real world for a bunch of puzzles, as well as defending off hostile forces. Notably, Bloober Team is now hard at work on a collection of games, including Layers of Fear 3 and a rumored Silent Hill game, in conjunction with Konami on the latter.
Xbox Game Pass subscribers get a handful of new games every month.
XDA Developers 08 July, 2021 - 10:09pm
Sign in to the XDA Developers Forums
Add swipe gestures to any Android, no root
Make your phone easier to use with one hand, no root
The best way to access XDA on your phone
A sweet, feature-filled launcher with a beautiful UX.
XDA's official marketplace for buying and selling tech
Microsoft has announced another batch of games coming to Xbox Game Pass in the month of July. As usual, the company announced another batch of games for the middle of the month, and we're getting four new games on the service, as well as two new games for Xbox Cloud Gaming.
That brings the total number of games that are coming to Xbox Game Pass this month to a baker's dozen if you combine the four new games with the nine previously announced July titles. The Medium and Dragon Quest Builders 2 are already on Xbox Game Pass but were initially available only on console and PC. This update adds them to the Xbox Cloud Gaming service, meaning they can be streamed on Android and iOS devices as well.
Here are the games that are being added to Xbox Game Pass later in July:
In addition to the above, the movie tie-in game Space Jam: A New Legacy The Game is available to Game Pass Ultimate subscribers, and Microsoft Flight Simulator will be added to the platform on July 27.
Xbox also added a few more games to the list of those that will be removed from the Game Pass library later this month. The two games being removed on July 14 were offered via EA Play, and the other three games are being removed on July 15:
Considering Xbox is on a roll, expect that there might be a third announcement later this month adding yet more games to Game Pass.
Receive the freshest Android & development news right in your inbox!
XDA Developers was founded by developers, for developers. It is now a valuable resource for people who want to make the most of their mobile devices, from customizing the look and feel to adding new functionality.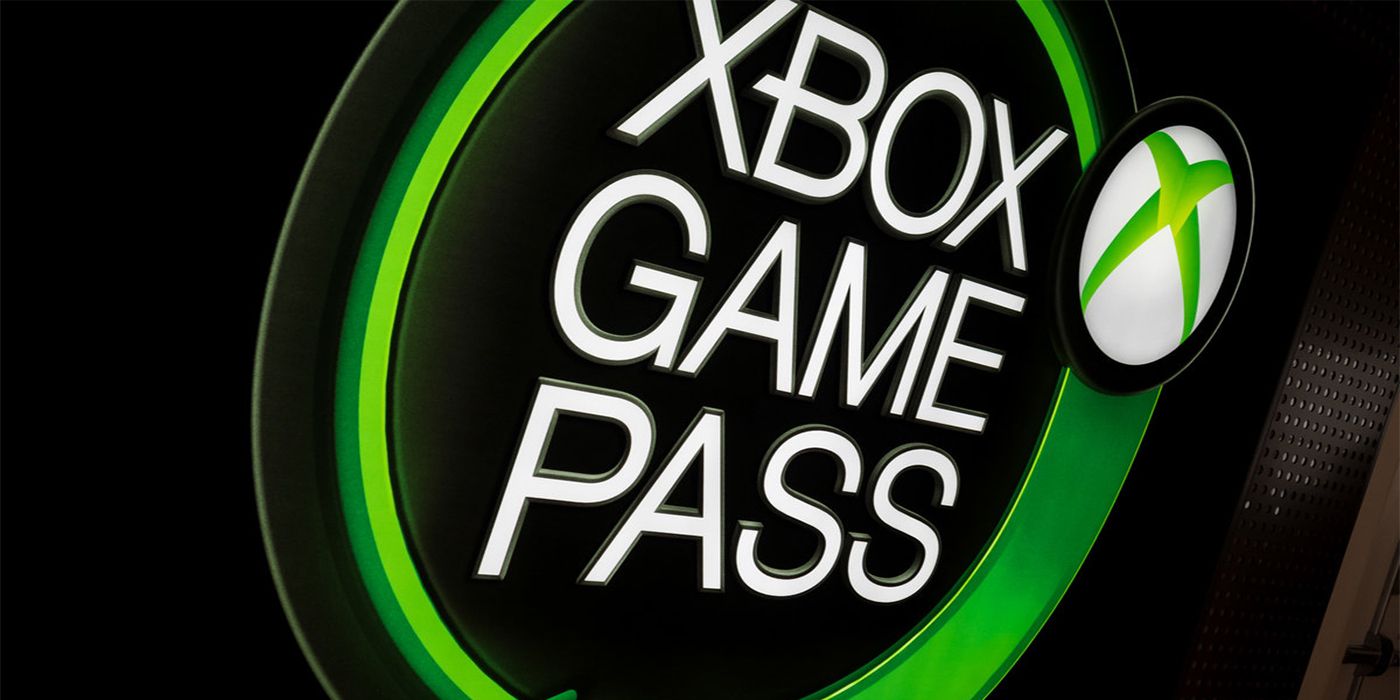 GameRant 08 July, 2021 - 10:09pm
According to Pure Xbox, the official Game Pass Twitter uploaded an image stating that Last Stop and The Forgotten City were both slated to join the Game Pass roster. However, neither of these games have been confirmed for the service as of yet, and the tweet containing the games has since been deleted, adding to the confusion.
There are a few possibilities for what might have happened here, though they don't pin down whether the games will be landing on the service or not anytime soon. The first is that either The Forgotten City or Last Stop – or potentially both of them – aren't really coming to Xbox Game Pass and the entire situation was just a mistake. That's probably the safest bet, as there doesn't seem to be any clarification from the Game Pass account just yet.
The other possibility is that the games simply weren't ready to be announced for the service, and both The Forgotten City and Last Stop will be given final dates in the coming days. According to a Reddit thread that spotted the tweet yesterday, Last Stop is meant to join the service on July 22, while The Forgotten City lands on July 29. If that's the case, the games should be announced relatively soon, as Xbox usually gives fans about that much warning for new game releases.
Just yesterday, Xbox announced new July Game Pass games, most of which are focused on bringing existing titles to Cloud platforms. However, there were no hints that The Forgotten City or Last Stop will make it onto the service this month, so those looking to dive into the games might want to take the leak with a grain of salt. While it's an official channel for information, mistakes do happen from time to time.
Xbox Game Pass, as a whole, has been doing well, mishaps aside. Just recently, it sparked a "paid ad" meme of people denying being paid to talk about Xbox Game Pass being a great deal, a joke that even the Game Pass Twitter account got in on.
Source: Pure Xbox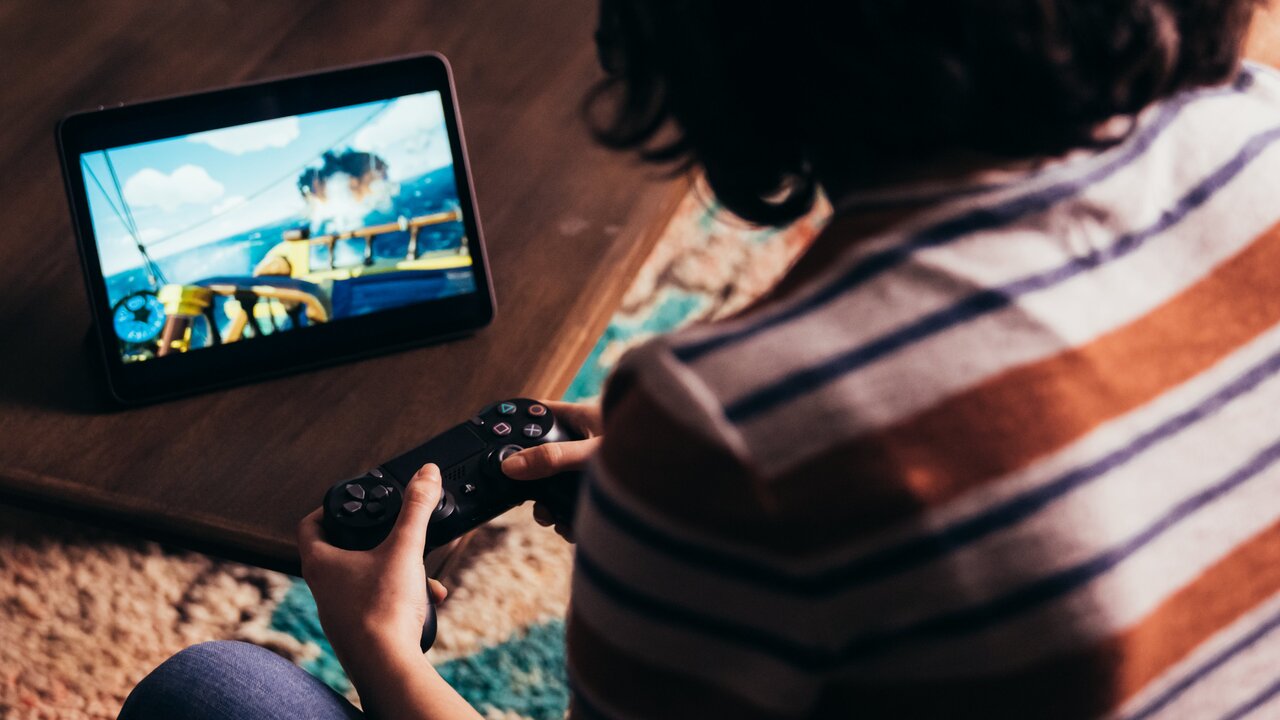 Pure Xbox 08 July, 2021 - 10:09pm
The Xbox team is notorious for using some inventive ways to market the brand. Just look at yesterday's All-4-One music video to promote Xbox All Access! We're truly living in strange times, and this promotion for cloud gaming on Xbox Game Pass using a PlayStation controller and a Nickelback song is one of best examples yet.
The official Twitter account posted an image of Sea of Thieves not only being played on a tablet through Xbox Cloud Gaming, but also being controlled by a PlayStation 4 controller of all things. To top it all off, they even riffed off of Nickelback's classic song Photography for extra effect. Bravo.
Just when you think Xbox might be running out of ways to appeal to new users, the team manages to pull it out of the bag with another unique (and humorous) campaign. Are thousands of PlayStation players likely to jump on the service after this? Probably not. But still, it's always worth a shot and you have to commend the creativity.
[source https]
About Daniel Hollis
From spending sleepless nights anticipating the release of Fable II, Daniel has always been a massive advocate of Xbox. His obsession with Fable was only the beginning of a love for the RPG genre. Outside of gaming, Daniel can also be found attending gigs or creating poorly constructed drum solos
Comments (38)
They make it sound like they don't care about rivalry, but infact all they are doing are trying to get more users and targeting playstations fan base by letting people know you don't need an xbox Controller and can use a ps4 controller as they know there's over 100 million people with a dualshock 4.
Also do they need sonys permission to use this in marketing their own service/product?
@UltimateOtaku91 I think they only need sony permission to use trademarks or PS logo. I don't think they need permission to show the controller.
Amazing song, but it's called Photograph, not Photography.
Nickelback...... That's it, I'm switching to Stadia.
Advertising like this show that Microsoft/Xbox are into the rivalry with Sony/PlayStation...
Which makes the Xbox execs statements about Sony not being their competition...all the more ridiculous.
And let's face facts, as long as Microsoft spends money making console hardware, Sony & PlayStation will always be their competition...
(If/when Microsoft stops making consoles, then & only then, will Sony PlayStation stop being their competition)
@uptownsoul it's not about that. Look the idea of xCloud is you don't need to purchase anything you don't already own. The idea of the ad is saying you don't need anything Xbox related just a device and a controller.
I know it probably doesn't land as much when you own multiple devices but the idea is really trying to appeal to people in a budget. And honestly looking at some of the comments at our sister site Push; it's working. The idea is to lower the entry point.
Look in simple terms it's saying own a PlayStation but sub to Gamepass no extra purchases needed. So no it's not about competition.
@mousieone I can see niche appeal for xCloud in the tablet/cellphone/smart app gaming community.
But most of that community likes free access to their games (Fortnite, Apex, etc.) And with free games not going anywhere & even multiplying in numbers, not many will want to pay a monthly fee just to get access & still have to pay for microtransactions on top of that.
@uptownsoul the thing is you are thinking about this from long term perspective. Shorten the duration, imagine someone can't find a next gen console. Okay? A monthly sub gives that person the ability to try it. And since they've seen the controller that they own; no extra fee to try it out. Easy peasy, cheap trial.
It's an ad to try it out. Not whether someone will stick with it or not..
@mousieone xCloud has no actual consumer base. For the most part, it's going to end up being a perk for existing Game Pass subscribers.
The cellphone/tablet gamers won't pay for access when they have more free games than they can count...And the PC/console gamer won't want to deal with the lag & latency that comes with streaming.
Even the example you gave... If someone can't find a next gen console, they'll just continue playing on current gen (b/c 99.9% of upcoming games have a PS4/XB1 version)
@uptownsoul like I've said I've already read comments to the contrary about people wanting to give it a shot since it's so inexpensive. Again, I think this is for short term attraction not long running user bases. Big difference but anyway
Yup, I'm using my DualSense on xCloud and it works like a charm.
It's funny seeing the war of words in the Twitter replies. People there seem to have no idea how marketing works.
Xbox is appealing to gamers. There are millions of gamers that only have a PS4. Those gamers are a target audience for Microsoft as they have tablets/phones and a PS4 controller. Those gamers might think, "oh, I can sub for a few months and play the Halo Collection that I've wanted to play for years but haven't had access to." Microsoft then gets their money.
Xbox Twitter is hilarious. They've got some real chaotic good energy about them.
Brilliant! Xbox social media on fire as always lately.
It's the best way to play, glad they recognize that too!
@uptownsoul I don't really understand why you're comparing Game Pass/xCloud to F2P games. It doesn't make sense. What makes sense is comparing Game Pass/xCloud to consoles and PC. When someone is considering buying a next-gen system, it's going to cost at least €500 and €80 per game. Not to mention that you have to even find a system to begin with. On the other hand, they can just subscribe to Game Pass Ultimate for €15 per month and use previous controllers such as a DualShock 4 that they probably already own since PS4 was the best-selling system last generation and play on their web browser without having to keep searching for current-gen systems. Even people who aren't into console gaming is going to find Game Pass/xCloud appealing due to its low price point compared to consoles. Microsoft is tapping into both the hardcore and casual audiences and this strategy is going to work because Game Pass is literally the cheapest and most accessible option for anyone who just wants to play video games.
Hot take: Old Nickleback was good.
@Carck Misery loves company. They want every one to be stuck in the tribalistic fanboy wars, just like them.
@Kienda I love seeing people on Pushsquare go "I'm never buying an xbox. I'll just get the game and/or gamepass on PC/tablet/phone"
@Richnj considering the Xbox hardware is probably sold at a loss, MS is making MORE money if people don't buy the console but still buy the games
@mousieone Like I've already said: a niche group, represented by the commenters you refer to, will always try something new out (just like a niche group of streamers tried out Mixer)...
But by and large, outside of those interested in xCloud as an additional perk of Game Pass, xCloud won't mean anything to gamers without a PC or Xbox.
It's kinda the same with those people, who come here and state MS was lying, when they said they wouldn't directly compete with Sony any longer. These people still don't understand that it is the ecosystem MS is selling, and everything around it is merely an access point to said ecosystem.
Showing that you can play on it with a Sony controller (or potentially any controller really), has got nothing to do with direct competition or rivalry. In that case you would have to say, that MS is competing with Samsung, Huawei, Apple etc. in the gaming sector, because you can use the hardware of these companies to play on the Xbox platform. Sony fanatics, of course, don't do that, because it's evidently nonsense. However, they seem to lose any left-over shred of cogitation, when it comes to defending Sony, ... or rather the decision they've made to purchase a PlayStation.
"Because I bought XYZ, everything else HAS TO BE *****, and cannot be allowed to be good in the future. Otherweise I would have to challenge my buying decision ... And ... OH LAWD, ... what would the group think of me? ... I so desperately want to be part of the group!!! Because it's much easier and much more fun to distribute responsibility ... and maybe group-kick-down on minorities or some weak!"
This kind of madness exists on every side, but Sony fanatics go out of their way to really put it on display. Some call this tribalism. I would call it much worse ...
@LtSarge I get why you don't understand my xCloud vs F2P comparison. You're still looking at the complete package of Game Pass (and xCloud as a perk/feature of the that complete package).
But the complete package of Game Pass is irrelevant to gamers who don't have a PC or Xbox... (xCloud is the only thing that could apply to those gamers).
As far as the PS4 owner, who has the PS4 controller: 1. The significant quality drop (native gaming to streaming) will push away the overwhelming majority of PS4 gamers alone...Plus 2. All the games coming out are cross-gen anyways, so they can play them on the PS4 & avoid quality reduction of streaming
As far as mobile/tablet gamers: They have more free games than they can count...So why would they pay a monthly fee for access to these games?
@gollumb82 thanks for your anecdote. But like I said, by and large xCloud's appeal will be to existing Game Pass subscribers...There's little appeal outside of that
@gollumb82 You also own a PS5, dont you? (I only ask b/c comment #13 you said you were using your DualSense controller)
@gollumb82 exactly the boat I'm in. I've thought about getting an Xbox to complement my other systems but Xcloud has made it by and large unnecessary. Subscribe for a few months here and there to play some exclusives and a couple third parties I don't wanna have to buy without having to fork out hundreds for a system. It's brilliant by MS in my opinion.
@gollumb82 Awesome, hope youre enjoying it! Barely enough time to keep up with the last 2 gens so back compat isn't a deal breaker for us. Though I can see why it's important to many and no one is doing that better than MS at the moment.
@uptownsoul I disagree completely and think you are being very narrow minded. In my experience; people will try anything for 1.00 or less. That's the point. It's about trying the service not how long they stay with it.
You keep taking playerbases and niche groups but neither one of these matter if someone is only "trying something". Look think about it like test driving a car not buying it MS's own xCloud sub data supports people are "trying out" xCloud.
"Use case" is a different scenario but as long and you keep internalizing how you think the service will be used; you are limiting your thinking. Either way I think our discussion is done.
@gollumb82 totally agree, they really have turned things around for the better! Definitely much more likely to recommend an Xbox this time around vs last generation, they're in a really great postion!
@Richnj yeah, they fail to see that Xbox Game Pass on PC/Tablet literally is "XBox".
Hold on there, you need to login to post a comment...
The latest Game Pass reveals and updates
Return to the grim tale of A Plague Tale: Innocence
Including a reimagining of a Skyrim mod
The fuzzy squirrel has never looked or played better
Join 54,854 people following Pure Xbox:
© 2021 Nlife Media, partner of ReedPop. Hosted by 44 Bytes.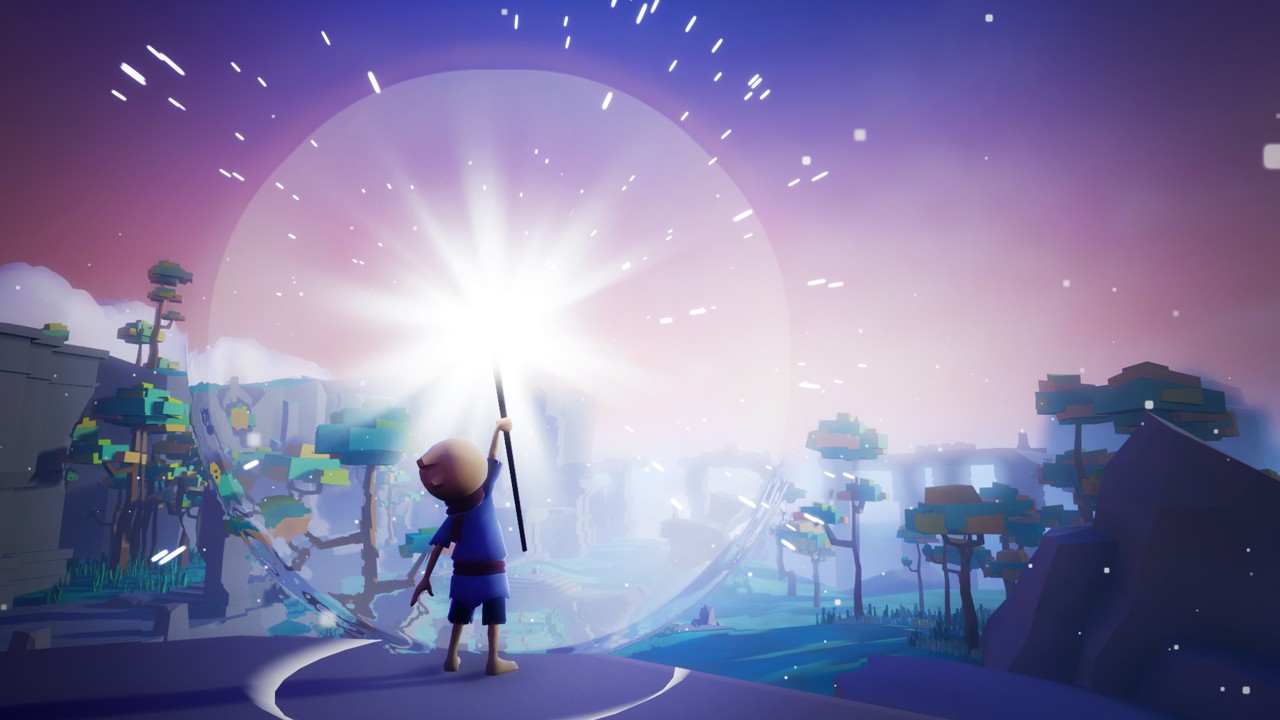 Push Square 08 July, 2021 - 10:09pm
Games don't always have to be super action-packed, right? Sometimes you just want a peaceful time with something relaxing. Omno looks like it'll fit that criteria pretty well. Coming from solo developer Jonas Manke, the game's been in the works for almost five years, but it's finally ready to roll on PlayStation 4.
The game is a single-player adventure about exploring a "world of wonders" — you'll be finding secrets, solving puzzles, and overcoming obstacles as you make your way through the various environments. There's no combat; instead, the focus seems to be on traversal, and befriending the world's fauna to help you get where you're going.
It looks rather lovely, doesn't it? As you can see in the brief trailer above, the game's due out on 29th July for PS4, so there's just a couple of weeks to go. What do you think of Omno? Will you be giving this one a shot? Tell us in the comments section below.
About Stephen Tailby
Having grown up alongside PlayStation, Stephen has developed a wide knowledge of video games, from AAA blockbusters to the smallest indie gems. He also has the Platinum for The Witness, so there's that.
Comments (9)
I'll be giving it a shot… on GamePass.
Another win for gamepass and PS players can pay full price lol.
I'm not interested in this game but might give it a go on gamepass one day but they have so many games that I want to play coming out soon it's hard to keep up.
I've not turned on my PS5 for a few months I must say Xbox are slaying with gamepass.
Giving me a more actiony Last Campfire vibe
This looks right up my shaft
The game looks like a wonderful experience.
Free on gamepass if anyone is interested
Looks lovely, I'm getting as soon as I can.
Why has the character got a bag/rubber chicken on their head???
Actually, this looks rather good. Hope it's not too expensive when it arrives on the PS?
I like a nice indie title between bigger games. Currently playing PS5 version of Metro Exodus 😎
Hold on there, you need to login to post a comment...
Title:
Publisher:
Genre:
Players:
PlayStation Network Release Date:
Where to buy:
Join 368,213 people following Push Square:
© 2021 Nlife Media, partner of ReedPop. Hosted by 44 Bytes.
IGN India 08 July, 2021 - 10:09pm
There isn't much that we currently know about Avalanche Studios' upcoming co-op heist game, Contraband beyond its initial teaser trailer, but it certainly caught some attention during its reveal at Microsoft's E3 event – seemingly promising a multiplayer, Just Cause-like experience for Xbox platforms.
In an interview with gamesindustry.biz, Holfve discussed the approach to working with Microsoft on bringing the '70s-inspired smuggler setting of Bayan to life, and how bringing it to Game Pass will allow the game the opportunity to thrive. Releasing some of Avalanche's previous games on Game Pass gave those games a legacy beyond their initial release dates, keeping the discussion about the game alive for longer, and Holfve hopes the same will happen with Contraband.
Holfve says that working directly with Xbox also allows it to get closer to the hardware, presumably meaning that Contraband is being designed directly for Xbox Series machines, rather than ported onto them. The CEO says it "made a lot of sense to work with Xbox on this because of the grandness of [the project]." and that it's "not a concept we would pitch to every publisher."
Holfve referenced Avalanche Studios' 2017 game TheHunter: Call of the Wild as an example of how Game Pass helped them to find success: "TheHunter: Call of the Wild helped us prove our service model and Xbox Game Pass was fantastic because we were able to reach so many more players. It's a good way for people to try [the game], and since we have such a massive DLC catalogue for that title -- over 20 DLCs -- it's a beautiful way of getting people in, getting engaged and showing that it's a stellar game. Then people are really tempted to buy more. So the business model really works to our advantage."
He added: "[Game Pass] made Xbox a way more important platform than we ever initially thought. We thought [the game's userbase] was going to mainly be on PC. So we're reaching a way bigger audience."
More and more developers are aiming to bring their new IPs to Game Pass at launch, as it offers a level of security for them knowing that their games will reach a larger player base than they would through traditional sales, and profit off any sales on other consoles on top of that. Square Enix brought its new looter-shooter Outriders to Game Pass day one earlier this year, calming exploratory adventure Sable will be debuting on Game Pass when it launches in September, and popular indie games Among Us and Hades will also launch free with Game Pass day one on the platform. And of course, all of Microsoft's first party output will also be available with Game Pass. Surprisingly, even Sony brought its previously PlayStation exclusive franchise MLB: The Show to Game Pass with the launch of MLB: The Show 21.
Holfve also went onto discuss the studio's approach to multiplayer in this new title, which is a new venture for their AAA action games. The team behind the Just Cause franchise and Mad Max is no stranger to creating high octane action games, but bringing the insanity of a single player set piece from Just Cause to a multiplayer title is a very different proposition.
Holfve simply states that "It is a challenge", and that "If you've played the multiplayer mod for Just Cause 2, it's just chaos. But it's fun for five minutes. It's a different beast to design an Avalanche game for multiplayer rather than single player, where you only have to take one player into account. Our worlds are super reactive, so when you have three additional people reacting or making the world react, it can be mayhem."
We don't yet have a release date for Avalanche Studios' intriguing co-op action game, but as the next step for one of the more inventive open world game developers out there, Contraband looks to be a game worth keeping an eye on.
Liam Wiseman is a Freelance news Writer for IGN. You can follow him on Twitter @liamthewiseman