ZACK GUZMAN: Welcome back in to Yahoo Finance Live. Today we've got a very interesting debut from a company you may know well. That would be Beachbody going through not only just a blank check SPAC merger here, but merging with another company as well, MYXfitness, the company behind a workout at home bike, which is interesting, the combination of Beachbody and that company potentially taking on Peloton. As we've seen, the workout from home thing really catching on here in the pandemic. Interesting timing.
And happen to be chatting it through here with the co-founder of the Beachbody company, and CEO of Beachbody, Carl Daikeler joining us right now. And Carl, congrats, first of all, on finally making it here, the debut. Obviously, people have known the Beachbody company for a while. If you're a P90X fan out there, also in the mix. But talk to me about what this deal does to help Beachbody in its goals to really boost America's and the world's fitness now.
CARL DAIKELER: Well, look, we have been at this for two decades. And it's really exciting to be able to add indoor cycling to the genre that we offer our subscriber base. The Beachbody on Demand platform has been really an amazing experience for us. But through this transaction, we get to now scale this to world class level. We're 99% in North America, have barely scratched the surface in terms of who we can reach in North America. But now we get to take IT global because we'll have the resources to do that, plus one of the highest quality stationary bikes priced very affordable for people. We consider ourselves to be fitness and nutrition for the masses, and we're just so excited by the prospects that are unlocked by the transaction today.
AKIKO FUJITA: Carl, this is a space where we've seen incredible evolution over the last year, particularly with at-home workouts. I know you're launching a premier tier in the fall. But I'm wondering what you think the, what you see as the outlook in the space. Is it going to be a hybrid approach? Are people going to stick to their at-home workouts? What do you see on the horizon?
CARL DAIKELER: Well, the research that we've seen is actually quite encouraging, that 87% of the people who were locked out of the gym, basically, and had to find an in-home option, 87% of those surveyed said they're going to stay with their in-home fitness, either as a hybrid, with their social experience at the gym-- but consistency is so much easier and more convenient to achieve at home-- or they're going to completely revert or go use the in-home solution, because they get this combination of fitness content and meal planning content so that they get the total experience.
So from our perspective at Beachbody, this has been the premise for two decades, that working out at home is just more convenient. And from the P90X days, Insanity, 21-Day Fix to the content that we're going to be creating live this fall, to be able to roll out of bed, take a pre-workout energy supplement and get the workout done in 20 to 30 minutes is just the way most people are going to go about it. So we think the prospects are very good for growth in this category.
ZACK GUZMAN: Yeah. And you specifically, I mean, you think about all those things you listed off there, even before that, what, Eight Minute Abs, the marketing in the space, it's going to take some of that secret sauce to maybe take on Peloton, just because they had a lead in the space. As you noted, the MYX bikes, they're about $1,000 less when you look at the price, than a Peloton. But what about the marketing, you think, is going to be able to make you capture maybe the market that might say, you know, I work out at home, I need a bike, I just don't want to spend as much on a Peloton, how do you see that battle shaping up?
CARL DAIKELER: Well, it's not a zero-sum game. I mean, there's 150 million people in North America overweight or obese. The TAM is outrageous in this space.
So we've been acquiring customers for 20 years profitably and running the business out of cash flow. Now we, for the first time in our history, have the capital resources to be able to acquire customers from the top of the funnel, doing brand marketing, doing the things that Peloton did quite elegantly in their run up. Now we have the ability to take our story out, not be the best kept secret in fitness, known for P90X and the underlying brands, but now known as the company that delivers the total solution.
And frankly, we've got 400,000 of customers turned what we call coaches, basically accountability, an accountability community that are trumpeting the new releases and the new breakthroughs that this company puts out on their social media. It's like this built-in amplification of any of the marketing that we do that is really the secret sauce. I mean, it's a stunningly powerful business model driven, frankly, by customer success.
AKIKO FUJITA: That total solution you talk about, is that ultimately where this market is headed? I mean, I know you say it's not a zero-sum game. But there is a lot of competition, if we're talking-- a lot of investments up front for the consumer, whether it's buying a bike or a mirror. You know, who ultimately comes out on top? Is it about sort of building out the overall ecosystem?
CARL DAIKELER: The ecosystem is critical. We have a bit of a walled garden. We've got community with our own groups inside the business. We've got our own e-commerce. We've got the bike. We've got meal planning. We've got supplements, all of that offered within this ecosystem.
But I gotta tell you, the difference is the experience of the content. If what happens on that screen isn't compelling and makes you want to come back the next day, it's no good. And whether you're a person using the bike or whether a person you're spending $100 a year for the digital subscription, what we've got to do, and what we've done for 20 years, is create content that blows people's minds.
You mentioned Kevin Mayer, former CEO of TikTok, joining our board. That's why FRX chose Beachbody as the company, their target for the SPAC. Because they recognized the depth of the digital library that we created and the fact that when our engagement of content is as good as any entertainment company out there. So we're excited now to bring that to the world.
ZACK GUZMAN: Yeah, very interesting. You also check on that as a strategic advisor as well now, maybe potentially speaking to how big it could get when you use all these things. I myself got to blow off the dust on my P90X tapes, maybe get back to it. But Carl Daikeler, the co-founder of the Beachbody company, congrats again on the debut. Thanks again for the time.
James Corden confirmed that he will be adjusting his "Spill Your Guts" segment following accusations of cultural insensitivity and racism.
There are more new Black-owned businesses proportionate to the total population than at any time in the past quarter-century.
Buying a home seems to be all the rage during the pandemic, as interest rates have bottomed out and made the mortgage loan process a lot easier to swallow. Still, many Americans aren't jumping to buy....
A small outbreak of salmonella cases linked to frozen cooked shrimp begat a nationwide recall of eight brands, including name brand Chicken of the Sea and the house brands of Whole Foods Market, Safeway, Meijer and Hannaford.
Chile's President Sebastian Pinera on Monday announced a $2 billion boost to health spending to address the coronavirus pandemic, which continues to menace the country despite one of the world's fastest vaccination campaigns. Pinera said the funds would be used to buy five million more vaccine doses, strengthen primary care facilities and testing, tracing and virus genome sequencing capability. "The fight against COVID is not over and no one knows when it might be," said Pinera during a health briefing.
EXCLUSIVE: John Lithgow is returning to his old Dexter stomping ground. The multiple Emmy-winning actor is set to make a short but decisive appearance in the Michael C. Hall-led revival coming from Showtime this fall. Awarded his fifth Emmy for the role as the revered but feared "Trinity Killer" in the fourth season of the […]
Let's step back and take a look at the big picture, while keeping stocks in focus. Both the S&P 500 and the Nasdaq hit a series of record highs -- mainly due to increasing investor confidence that the current inflationary environment will be a transitory event rather than a sustained trend. Clearly, investors are not shy about stocks, even though the Commerce Department's inflation indicator for May hit 3.4%, it's fastest rate of increase since the 90s. Given this alarming disconnect, it has bec
(Bloomberg) -- Stephen Normandin spent almost four years racing around Phoenix delivering packages as a contract driver for Amazon.com Inc. Then one day, he received an automated email. The algorithms tracking him had decided he wasn't doing his job properly.The 63-year-old Army veteran was stunned. He'd been fired by a machine.Normandin says Amazon punished him for things beyond his control that prevented him from completing his deliveries, such as locked apartment complexes. He said he took th
The aspiring side is SoFi's vision to become the go-to place for a multitude of banking services, including: lending, saving, investing etc.
The car-rental leader will emerge from bankruptcy with a strong balance sheet and the potential to prosper on a surge in travel.
NIO stock gained almost 10% Monday. Call options volume, which rose almost 200% on Monday compared to Friday, is perhaps the biggest reason.
In this article we will take a look at the 16 best beginner stocks to invest in right now. You can skip our detailed analysis of these stocks, and go directly to 5 Best Beginner Stocks to Invest in Right Now. Note that all hedge fund data is based on the exclusive group of 800+ […]
Reconnaissance Energy Africa Ltd. (the "Company" or "ReconAfrica") (TSXV: RECO) (OTCQX: RECAF) (Frankfurt: 0XD) provides the real facts in response to falsehoods and distortions from a recent short seller's report.
(Bloomberg) -- Cruise stocks fell after industry leader Carnival Corp. announced an additional stock sale and Walt Disney Co. delayed a trial sailing.Carnival is selling as much as $500 million in stock, according to a filing Monday, with proceeds earmarked for the repurchase of its Carnival Plc shares and for general corporate purposes. The shares fell 7% to $26.15 at the close in New York, the biggest decline since March.Other operators lost ground in sympathy, with Royal Caribbean Cruises Ltd
The 800+ hedge funds and famous money managers tracked by Insider Monkey have already compiled and submitted their 13F filings for the first quarter, which unveil their equity positions as of March 31st. We went through these filings, fixed typos and other more significant errors and identified the changes in hedge fund portfolios. Our extensive […]
Time for Virgin Galactic's stock to lose some altitude?
These are the top dividend stocks in the Russell 1000 with the highest forward dividend yield for July.
The first time Changpeng Zhao left China, he was just 12 years old. His father, an academic who had been forced out of university during Mao's Cultural Revolution, had fled to Canada when Zhao was six, and it took until 1989 for the rest of his family to follow. Almost three decades later, Zhao was forced out a second time. A Beijing crackdown on cryptocurrencies meant his fledgling start-up, Binance, left Shanghai for Japan before hopping to Taiwan and Malta. Today, the 44-year-old boss of what
Read full article at Yahoo Finance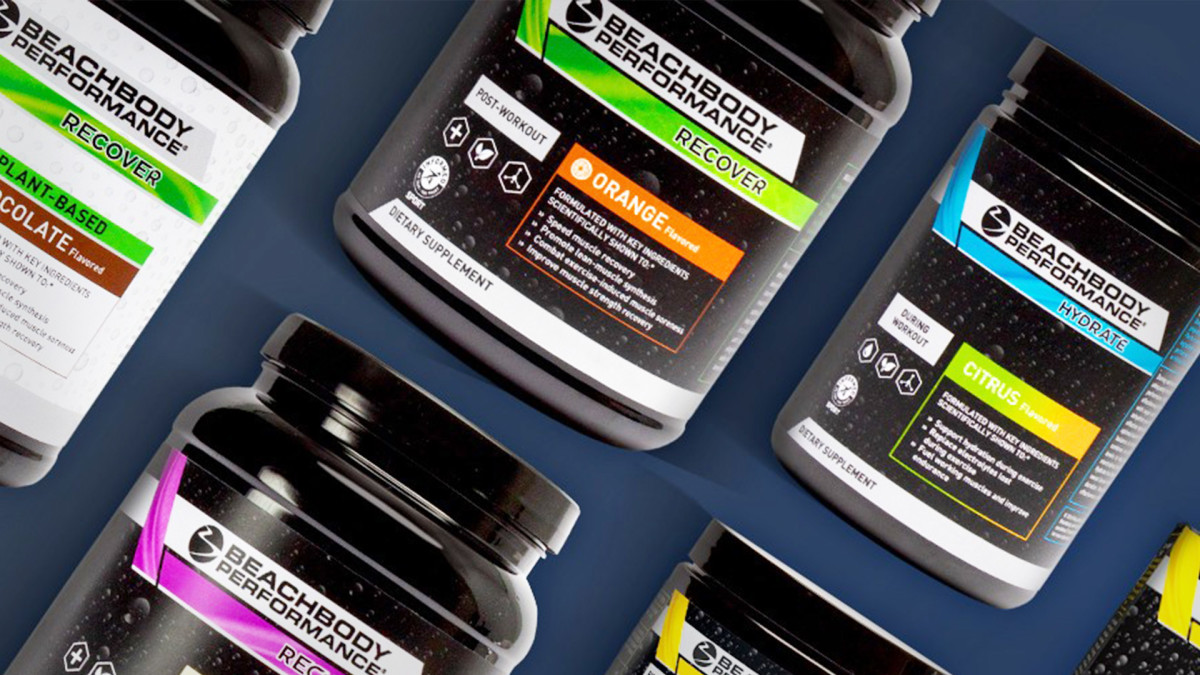 TheStreet 28 June, 2021 - 09:00pm
The Santa Monica, Calif., company aims to compete with fitness-industry titans such as Peloton  (PTON) - Get Report.
The combined company is called Beachbody, and its Class A common stock is trading on the New York Stock Exchange under the ticker symbol BODY.
Beachbody opened at $13.15 a share. At last check the stock was at $12.56, up 4.7%.
With this transaction, the executive said, Beachbody will deploy capital to grow its platform and add connected fitness hardware through the acquisition of Myx.
Beachbody reported a net loss of $21 million and revenue of $864 million for 2020, compared with a profit of $32 million on $756 million of revenue in 2019.
As for Peloton, last week it unveiled a new corporate wellness program for employees of companies in the U.S., U.K., Canada and Germany, with plans to expand to Australia later this year.
Organizations can now offer subsidized access to Peloton Digital and All Access Memberships, as well as exclusive benefits on the company's Connected Fitness products, the company said.
Earlier this month, Loop Capital initiated coverage of Peloton with a buy rating and $140 price target. 
Forbes 28 June, 2021 - 09:00pm
The SPAC craze has minted yet another billionaire in the latest example of blank-check companies leading to new members of the three-comma club. Santa Monica-based Beachbody—the exercise-DVD and weight-loss-shake-hawking multilevel marketing business that's morphed into an online fitness brand—went public on the New York Stock Exchange on Monday in a merger with exercise bike maker Myx Fitness and Forest Road Acquisition Corp., a blank check company with ties to former NBA star Shaquille O'Neal and former TikTok CEO Kevin Mayer. Beachbody CEO and chairman Carl Daikeler, who founded the company in 1998, is now a billionaire thanks to his 43% stake, worth $1.7 billion as of 9:45 am ET on Monday.
The goal of the merger is to build the new company into a direct competitor to leading fitness brands such as Peloton and Lululemon—which purchased fitness device maker Mirror for $500 million in June 2020—by combining Beachbody's fast-growing digital subscription business and library of live and on-demand workout classes with Myx's touchscreen-equipped exercise bike, a cheaper alternative to Peloton. Myx's exercise bike is listed at $1,299 on its website, compared to $1,895 for the lowest-priced Peloton bike package.
Myx Fitness is a relative newcomer and a small fry in the world of exercise bikes. It had just under $30,000 in revenues from selling its bikes in 2020. Beachbody, meanwhile, posted a net loss of $21 million on sales of $864 million in 2020, down from a $32 million net profit on $756 million in revenues in 2019.
"This marks an important milestone in Beachbody's mission to help more people achieve their goals and lead healthy, fulfilling lives," Daikeler, 57, said in a statement announcing the merger on Monday. "With this transaction, we will deploy capital to grow our platform, add connected fitness hardware through the acquisition of Myx and continue to create the most exciting and innovative in-home fitness content."
A spokesperson for Beachbody did not respond to a request for comment on Daikeler's net worth.
As Forbes detailed in a 2018 article, Daikeler grew up outside Philadelphia and graduated from Ithaca College with a bachelor's in corporate organizational media in 1986. He then worked as a producer for halftime shows at televised football games. In 1987, he quit to start making fitness infomercials, a business that later evolved into filmed fitness workouts in the 1990s. He cofounded workout video firm TelAmerica Media in 1994, selling 2 million copies of its hit video "Buns of Steel," before selling his stake and moving back to the infomercial world. After two years at a phone dating service and a referral service for Lasik eye surgery, he launched Beachbody in 1998 with his coworker Jon Congdon and $500,000 from angel investors.
"What I learned was that solving my own problem—that I don't like to work out and I eat like a second-grader—was a scalable opportunity," he told Forbes in 2018, when his stake in the company was valued at an estimated $660 million.
Beachbody's first runaway success was P90X, a three-month boot camp that's since been extolled by the likes of Michelle Obama and former U.S. Speaker of the House Paul Ryan. Daikeler and Congdon built the company into a multilevel marketing giant with more than 400,000 "coaches" selling workout videos, weight-loss shakes and other supplements on social media. In 2015, Daikeler took a risky bet by launching Beachbody on Demand, a Netflix-like service offering the company's entire library of workout videos (worth $7,000 if you purchased them all) for $99 a year. While painful in the short-term—the number of coaches shrank from 450,000 in 2016 to 340,000 in 2018—that strategy paid off in 2020, when the pandemic shut gyms across the country and people turned to live-streamed workouts and home fitness.
In early 2019, Congdon started Openfit, another live fitness class service priced at $19 a month and owned by Beachbody, which also took off in 2020 and helped grow the company's paid digital subscriptions by 53% to 2.6 million, compared to Peloton's 3 million. (Congdon's roughly 6% stake in Beachbody is worth about $220 million as of 9:45 am ET). Live fitness also presents an opportunity for Beachbody to diversify beyond health foods, supplements and its Shakeology drinks, which brought in two thirds of overall revenue in 2019. The shake business, though, drew legal scrutiny a few years ago: In 2017, following an investigation by the city attorney of Santa Monica, the company reached an agreement to pay a $3.6 million settlement and agreed to stop making certain health claims about its shakes. Still, the company is investing further in the nutrition market with a celebrity-backed health food play: In December 2020, it acquired LeBron James and Arnold Schwarzenegger's sports nutrition company Ladder for $28 million.
While Beachbody's $864 million in sales last year were an improvement on the $756 million in 2019, they represent a steep drop from the $1 billion that Beachbody told Forbes it had in 2017 revenues. Its merger with Myx Fitness allows Daikeler to hedge his bets by repositioning Beachbody as an integrated home fitness company competing with the likes of Peloton and iFIT, the parent company of NordicTrack and ProForm.
"In the same way that streaming opened up the media world, home fitness is opening up the exercise ecosystem," says Simeon Siegel, a senior analyst at BMO Capital Markets. "There's a long runway ahead for companies that are able to offer a compelling product and compelling content."
Investing.com 28 June, 2021 - 09:00pm
Investing.com-- Beachbody jumped more than 7% in its trading debut today, proving that at-home fitness isn't stuck in the days of the pandemic.
The fitness and nutrition company went public through a reverse merger with special purpose acquisition company Forest Road Acquisition Corp., and Myx Fitness Holdings, a Peloton (NASDAQ:PTON) rival. Like the popular maker of stationary bikes and streaming exercise videos, Beachbody is aiming to grow its own at-home audience of wellness enthusiasts even though people are free to return to gyms.
"Once you get a taste of that convenience, you don't go back," founder and CEO Carl Daikeler said in a phone interview today. "This is the same company today that we started 22 years ago, it's just on a bigger stage but the objective has literally been to use content and pull no punches in terms of what it takes to get results to help people get healthy and fit at home."
"Because we've never had access to this kind of capital, we get to take our marketing to a new level," Daikeler said. Beachbody will also use the funds to expand internationally -- they are already in France and the U.K. -- initially looking at Western Europe. While it won't be a costly expansion, it will likely be complex in coming up with nutrition plans that cater to the tastes of each market, among other challenges. 
Mergers and acquisitions are also on the menu, though the focus at the moment is on offering MYX bikes to the 3.2 million total digital and nutritional subscriptions already out there. 
"That's a business that we've got to maximize, then we can look at the other options," Daimler (OTC:DDAIF) said. 
In the meantime, the company's focused on its newest offering, Beachbody on demand interactive, a live stream workout that will stream from six to eight hours a day that will allow up to 100 subscribers to be in the background with the instructor who can provide live feedback. 
For the three months ended in March, revenue for Beachbody's nutrition program outstripped that from digital subscriptions, with $131 million coming in versus $95 million, though digital revenue soared 52% while nutrition revenue rose 23% from a year earlier, according to a company filing. MYX, meanwhile, sold more than 27,000 bikes in its first year of operation. Its price point of $1,299 is far below the cheapest Peloton bike, valued at $1,895.    
Speaking of which, Daikeler's not afraid of the competition. 
"We're not fighting over the last few people who haven't made a choice. It's far more white space," he said. That said, while Peloton's prices limit its audience, "Beachbody has made its business by serving the mass market."    
By Sam Nussey TOKYO (Reuters) - SoftBank Group Corp is slashing jobs at its global robotics business and has stopped producing its Pepper robot, according to sources and documents...
By Krystal Hu and Medha Singh (Reuters) - The Nasdaq and S&P 500 hit all-time highs on Monday, fueled by tech stocks as investors expect a robust earnings season while interest...
(Reuters) - Morgan Stanley (NYSE:MS), JPMorgan Chase & Co (NYSE:JPM), Bank of America Corp (NYSE:BAC). and Goldman Sachs Group (NYSE:GS) said on Monday they were hiking their...
We encourage you to use comments to engage with users, share your perspective and ask questions of authors and each other. However, in order to maintain the high level of discourse we've all come to value and expect, please keep the following criteria in mind:
Perpetrators of spam or abuse will be deleted from the site and prohibited from future registration at Investing.com's discretion.
Are you sure you want to block %USER_NAME%?
By doing so, you and %USER_NAME% will not be able to see any of each other's Investing.com's posts.
%USER_NAME% was successfully added to your Block List
Since you've just unblocked this person, you must wait 48 hours before renewing the block.
I feel that this comment is:
Fox Business 28 June, 2021 - 05:00pm
Quotes delayed at least 15 minutes. Real-time quotes provided by BATS BZX Real-Time Price. Market Data provided by Interactive Data (Terms & Conditions). Powered and Implemented by Interactive Data Managed Solutions. Company fundamental data provided by Morningstar. Earnings estimates data provided by Zacks. Mutual fund and ETF data provided by Lipper. Economic data provided by Econoday. Dow Jones & Company Terms & Conditions.
This material may not be published, broadcast, rewritten, or redistributed. ©2021 FOX News Network, LLC. All rights reserved. FAQ - Updated Privacy Policy
Beachbody CEO, chairman and co-founder Carl Daikeler reflects on his company's first day of public trade.
Renowned fitness brand Beachbody has officially gone public via SPAC, listed on the NYSE under the ticker BODY, and CEO Carl Daikeler rejoiced in the IPO's success on "The Claman Countdown" Monday.
Daikeler explained that the Beachbody approach is the only one of its kind to hit the markets, as the stock saw more than a 6% uptick near market close. 
"We have put together literally the only comprehensive company that includes fitness, nutrition, peer support and supplements that will assist you getting results," he said.
The CEO pushed that his unique business model offers room to grow as more of an on-demand exercise solution, aiming to become a streaming giant of fitness with the help of incoming board member and former Disney chief strategy officer Kevin Mayer.
Beachbody CEO and co-founder Carl Daikeler discusses details of the new interactive 'Bodi' program.
"One hundred and fifty million people in America are obese or overweight. They haven't made their choice yet," he said. "They are looking for their Netflix of fitness or their Disney Plus of fitness."
"You've heard about p90x, 'Insanity,' '21 Day Fix.' Now people are going to understand the company behind these brands that exists on a platform," he continued. "And I think that's an incredible opportunity for us to bring this affordable, effective solution into the household so that we can get more of these 150 million people who are suffering back in shape and feeling great."
Since launching Beachbody in 1999, Daikeler said his big dreams are not only coming true but are just getting started.
"I haven't sold a share in this company," he said. "This is an opportunity for me to see a dream come true in a big way. This is not a day for me to take anything off the table. This is a day for us to achieve something that I think is truly possible and that is to expand this business beyond North America to the world."
This material may not be published, broadcast, rewritten, or redistributed. ©2021 FOX News Network, LLC. All rights reserved. FAQ - Updated Privacy Policy