In this piece, I will not talk about the why or the how of the Bitcoin charity (that will be a much longer piece coming soon), but will focus on the mechanics of how it is entirely possible to create permanent price growth and stability through a coordinated, mass charitable effort.
So, strap yourselves in, suspend disbelief for the next seven minutes, and allow me to show you an extreme example of how the wealthiest, most charitable 2% of the world's workforce — about 70 million people (less than 1% of the close to eight billion people alive today) — could very realistically create a permanently upwards sloping price floor for bitcoin, and drive the price toward a (relatively) stable price of $1 million per coin within a year or so.
I will first commence with the key definitions and assumptions, before diving into the hypotheticals and running the numbers.
For me, DCA stands for "daily charitable act," but it is sometimes confused for "dollar-cost averaging," well known as an investment strategy. It should be understood that buying bitcoin automatically on a daily or weekly basis, regardless of price or reason, is not an investment, or anything to do with money really — it is simply guaranteeing prompt victory for Bitcoin, so that it's true charitable impact can be realized.
You may not be interested in the war, but the war is most definitely interested in you! We are, for better or worse, currently engaged in financial warfare against the legacy, proof-of-stake fiat system — "army" is a perfectly appropriate term.
Soldiers in the DCA army are fully on board with Bitcoin's core philosophical and economic principles, and are simply migrating away from the Legacy system with every paycheck. Words are nice, but even the founding fathers of the United States knew that money would have to be involved:
"And for the support of this Declaration, we mutually pledge to each other our lives, our fortunes, and our sacred honour" - "The Declaration Of Independence" 
Just as the ability to speak does not make one intelligent, ownership of bitcoin does not make one a Bitcoiner. It is estimated that there are already over 70 million bitcoin owners, however, if you aren't buying every day or week, you can consider yourself a speculator.
Consider this; you have accepted Bitcoin for what it is and what it does. Why would you not slowly move all of your capital into bitcoin over time, then? Why would you buy bitcoin once, continue in wage slavery, keep bringing in fiat income and then not migrate a fixed portion of that fiat into the new parallel Bitcoin economy as soon as you receive it? It absolutely boggles the mind. I lose sleep over this question.
"Available for sale" refers to any bitcoin that hasn't been bought by the DCA army and/or hasn't been lost. It is assumed that all "non-soldiers" are weak-handed speculators ready to dump bitcoin for fiat gain at any opportunity.
Although bitcoin is a finite currency, its inflation is quite high, and regardless of whether or not miners hold or sell newly-mined coins, the fact that they have been brought into existence needs to either be accounted for through the market cap or through the price.
Using large round numbers to illustrate, let's say we have 1 million BTC worth $1,000 each. The "market cap" for bitcoin in this case is $1 billion:
All bitcoin bought by the DCA Army will reside on an exchange for a maximum of three months after initial purchase, and will be held for a minimum five-year period from date of purchase (minimal rehypothecation risk). Due to the popularity of auto DCA platforms that also enable Lightning withdrawals, such as Bitaroo (Australia), Bottlepay (U.K./EU), GetFlitz (EU) and Bipa (Brazil), all should be able to withdraw in a cheap and timely fashion. Other providers will adopt the Lightning Network or go bankrupt from competition. Sustained action from the Army for five years will mean the circular economy has been bootstrapped, and that the collateralized lending industry has flourished. It is likely that all coins bought by the Army will never see the fiat world again.
It is assumed that the DCA army is "religious," and therefore tithes a tenth of its gross income to bitcoin, not dissimilar to the billions of the world's religious adherents. We will assume that the typical soldier matches the profile of the average Organization for Economic Cooperation and Development (OECD) wage earner of $49,165 per year, or $134.7 per day. Let's just call it $10 per day for individuals, and $700 million per day for the entire army.
Coins exist on exchange for one reason, and one reason only — leverage gambling or simply selling. It is assumed that all two million coins on the top-12 exchanges are available for immediate sale, and can mostly be bought by stealth with no slippage (see next assumption).
It is assumed that, due to the size of the 70 million-strong army, that the time distribution of its automated purchases would average out over the day, so, $700 million / 86,400 seconds = about $8,100 per second.
Corporations and governments move way too slowly and will not be able to handle the extreme pace of change when an army is at the gates, relentlessly bringing $700 million per day, and increasing. Eventually, 10% of workers will save 10% of their wages, and you'll have $3.3 billion coming in daily. When you freak out about the numbers I've run for $700 million per day later in this piece, you can let your imagination run wild. Then imagine 20% of workers saving 10%.
The current bitcoin supply at time of writing (block 691,385) is around 18.76 million BTC. I will assume that 90% of coins unmoved for over a decade are lost, and 70% of those unmoved between seven and 10 years are lost. It is unreasonable to assume that so few people with such immense wealth would not take advantage of migrating from a legacy wallet to a SegWit and/or multisignature wallet, or cash in on what would have also been immense wealth in the Bitcoin forks. I've made some other assumptions on loss in the table below, and take a guess that there are just over three million coins lost, with about 15.6 million up for grabs.
My assertion is that, with a well-funded DCA army, in long term equilibrium (i.e., when the entire available balance of bitcoin has been bought and self-custodied by the army), then the price will tend to $700 million per 900 coins per day, or, $777,777.77 (assuming no additional demand). Based on this logic, you can rationalize that today's "stable" price of $30,000 as a mere 2.7 million people migrating $10 worth per day, or 0.085% of the global workforce.
After the next halving in 2024, this will double to $1,555,555.55. This isn't exactly a miracle or anything — it's very basic supply and demand as illustrated very well by @Croesus in his piece, and in the diagram below:
Instead of illustrating it with orange circles, I'll give a hypothetical scenario of what might possibly happen if Bitcoin were to suddenly be hit with $700 million per day, relentlessly, over a one year period. Glorified fan fiction, essentially. It will be split into two 24-week phases; phase one is the "mobilization and victory phase," and phase two is the "normalization" phase. The calculation figures show price assumptions, as well as the total balance acquired by the DCA army.
The first two weeks is the stealth phase of the operation — $1.4 billion to play with. Due to incessant small spot orders, it is very difficult for the market to react and several sellers and shorts are caught off guard. Price would increase 10% per week over this fortnight, and the army will have stacked over 300,000 BTC, including all 12,600 BTC mined in this period.
With price recovering, deep insiders and exit scammers in the Bitcoin and altcoin worlds will see weeks three and four as potentially the last opportunities to get out before a prolonged bear market, so despite another $1.4 billion of buying power, price still only increases 10% week on week. The army now has over 550,000 BTC (up 250,000 BTC from last fortnight), with about 100,000 BTC due for withdrawal to self custody.
The end of week 12 sees the DCA army in offline custody of over 750,000 BTC, with an additional 400,000 BTC awaiting withdrawal from exchanges over the coming month.
Disaster. With so much spot buying going on, and so many bitcoin being withdrawn, the implosion of one of the world's largest, highest-leverage, least-regulated shitcoin casinos was all but guaranteed in unlucky week 13. The "trading and crypto community" has had billions in wealth evaporate, with the negative media over the following fortnight dropping the price by over 30%, and driving another some 220,000 BTC into the hands of the army.
With the price now back to $20,000 thanks to Musk and friends dumping mercilessly for a period of one month, The DCA army picked up an additional 800,000 BTC in weeks 19 to 22. With all speculative, weak-handed coins almost completely absorbed, the price bounces back very strongly, gaining 30% week on week in weeks 23 and 24. The old enemies of Bitcoin had now been dispatched, with all of their capital burnt on leveraged shorts. The new enemies are still figuring out how to manage their wave seven lockdowns. They will be distracted for a lot longer than it will take for bitcoin to reach $1 million. The DCA army now holds two million bitcoin, with 200,000 BTC pending withdrawal.
Have you enlisted in the DCA army yet? See this tweet for all of the places in the world where you can arm yourself with the best defensive weapon ever conceived, Bitcoin!
Read full article at Bitcoin Magazine
CNBC Television 21 July, 2021 - 01:00pm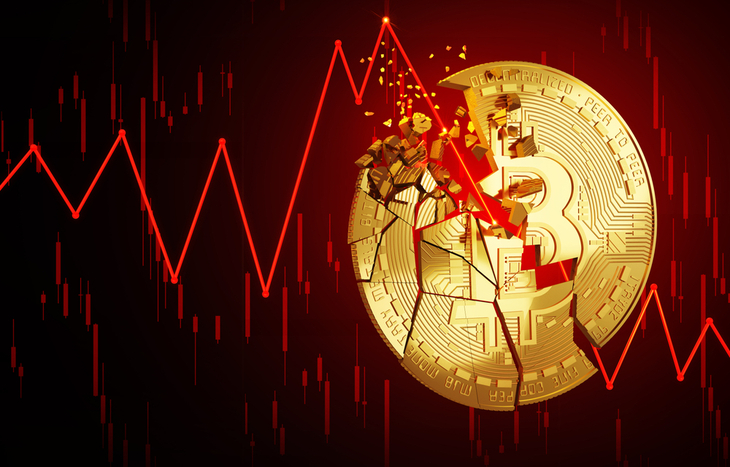 NewsBTC 21 July, 2021 - 01:00pm
Bitcoin has finally crashed below $30,000 for the first time in a month after the digital asset had recovered above this point following the crash to the $28,000 range in the last month. Market volatility levels have continued to remain low while the digital asset price continues to suffer. Market sentiments seem to remain in the extreme fear range as investors hold off putting more money into digital assets.
Bitcoin continues to show bearish tendencies as, despite best efforts, bulls have not been able to drag the coin out of its three-month-long decline. Breaking the critical $30,000 hold that holders have tried to keep the digital asset price. Market indicators so far continue to show that the digital asset might be headed for further decline.
The price of the digital asset has now hit the same price that the coin was at the beginning of the year 2021. Showing that this dip might be continuing on further down than the market anticipates.
Bitcoin is the first cryptocurrency and certainly the most valuable has always maintained market dominance over the other crypto assets in the market. The market dominance was well above 50% at the beginning of the year but now that number has declined to less than 50% market dominance for the coin.
Bitcoin dominance saw sharp declines in 2017 when other crypto assets started gaining notoriety. In 2017 alone, the digital asset saw its market dominance go down from 95% to 52%, before recovering up to 70% as the last bear market raged on. But now, bitcoin has started losing much of that dominance, currently sitting at 46% market dominance.
Massive FUDs in the market might point more to a bearish trend than it does to the bullish setup. There have been debates about whether events like the China crackdown on mining and crypto bans have been a good indicator for the crypto market at large and consensus seems to be that the events will help to make digital assets even more valuable.
While things like this might be true in the long term, it seems so far to not be good for the long term. With the FUDs have come decreasing prices in the market and the charts continue to be in the red.
Bitcoin is currently trading at $29,764, with an overall market cap of approximately $557 billion.
NewsBTC is a cryptocurrency news service that covers bitcoin news today, technical analysis & forecasts for bitcoin price and other altcoins. Here at NewsBTC, we are dedicated to enlightening everyone about bitcoin and other cryptocurrencies.
We cover BTC news related to bitcoin exchanges, bitcoin mining and price forecasts for various cryptocurrencies.
© 2020 NewsBTC. All Rights Reserved.
© 2020 NewsBTC. All Rights Reserved.
Yahoo Finance 21 July, 2021 - 01:00pm
Yahoo Finance 21 July, 2021 - 01:00pm
Bitcoin was up 3.6% to trade at $30,853 shortly after 8am in London on Wednesday. The cryptocurrency had fallen below the closely-watched $30,000 level on Tuesday, dropping as low as $29,393 and ending the day below $30,000 for the first time since January.
"Everyone has been looking at this support number religiously, and the fear in the market was that if bitcoin breaks below the 30K mark, the price will move lower violently," said Naeem Aslam, chief market analyst at Avatrade. "But in reality, that is not what we have seen, the bitcoin price has been stable, and we have not seen any panic selling."
Read more: From Binance to Coinbase: The rise of cryptocurrency exchanges
Mati Greenspan, founder and chief executive of Quantum Economics, said: "Suffice it to say, this could have been a lot worse.
"The fact that it broke below such a large psychological level after weeks of testing and didn't immediately continue downward is actually a very bullish signal."
The wider cryptocurrency market had sold off in tandem with bitcoin on Tuesday but was broadly higher on Wednesday morning. The value of the market was up more than 4% over the last 24 hours, according to data provider CoinMarketCap.
Read more: How bad is bitcoin for the environment?
Despite Wednesday's recovery, bitcoin still remains far from its all-time peak of more than $64,000 reached in April. The cryptocurrency slumped from its highs in early May and has been trading in a tight range between $30,000 and $35,000 since then. Bitcoin is still on track to record its fourth straight month of losses in July.
The decline has coincided with rising regulatory scrutiny around the world. Watchdogs have been cracking down on bitcoin miners in China and key infrastructure providers like Binance and BlockFi around the world. On Tuesday, the EU proposed new rules requiring people to record who is involved in cryptocurrency transactions in a bid to make the market more transparent and traceable.
The index company's Broad Digital Market tracker dives deep – very deep – into the digital asset universe, CoinDesk found.
Marathon Digital stock has been volatile as Bitcoin adoption grows. Here's what the fundamentals and technical analysis say about the stock.
TOKYO (Reuters) -Japan's exports jumped in June led by U.S. demand for cars and China-bound shipments of chip-making equipment, supporting hopes for an export-led recovery in the world's third-largest economy. Export growth has remained strong even as a global chip shortage weighs on Japan's car output and shipments. The 48.6% year-on-year export growth beat a 46.2% increase expected by economists in a Reuters poll and followed a 49.6% expansion in May, which was the sharpest monthly increase since April 1980.
"Bitcoin is still just chopping around," one analyst said.
If you asked 10 random people if they ever used cryptocurrency, you'd likely get 10 nos, but it seems like the digital alt-money is trending more every day. It's easy to understand why. Bitcoin, the...
Two food delivery giants argue fee caps will lead to fewer choices for restaurants and higher prices.
The Delta variant now accounts for 83% of U.S. cases, Daimler says chip shortage will hit Mercedes sales, Chipotle and United Airlines report upbeat earnings, and other news to start your day.
Recent IPO Hydrofarm Holdings Group, Inc. is a rare opportunity to bet on cannabis growth through a company that doesn't "touch the plant" and therefore doesn't face regulatory concerns faced by growers and other companies in the sector. That's according to IPO Edge Editor-in-Chief John Jannarone, who spoke to TD Ameritrade Network's Nicole Petallides in […]
Wall Street is seeing "too much froth" and current virus jitters are triggering widespread panic selling of every top performing asset, including bitcoin, said one analyst.
Unlike stocks, which represent companies that can be measured with revenue and profit, crypto assets like bitcoin are more difficult. But Goldman Sachs has a way to think about "fundamentals."
Norwegian Cruise Line shares uptrend as the company asks the CDC to OK U.S. cruises. But is NCLH stock a buy? Here's what its stock chart shows.
GAINERS: Empower Clinics (OTC: EPWCF) shares closed up 18.43% at $0.39 Origin Agritech (NASDAQ: SEED) shares closed up 17.82% at $11.04 Zelira Therapeutics (OTC: ZLDAF) shares closed up 11% at $0.04 Neptune Wellness Solns (NASDAQ: NEPT) shares closed up 9.24% at $0.80 MariMed (OTC: MRMD) shares closed up 6.43% at $0.81 cbdMd. Inc. (AMEX:YCBD) shares closed up 6% at $2.65 Corbus Pharmaceuticals (NASDAQ: CRBP) shares closed up 5.63% at $1.50 Greenlane Hldgs (NASDAQ: GNLN) shares closed up 5.54% at
Despite the pickup in demand for $22K puts, the options market remains biased bullish for the long term.
Argo will raise money from US investors by selling American Depositary Shares (ADS), an instrument commonly used by overseas companies looking to tap the US market.
The bank's prime brokerage unit is said to be allowing clients to access various crypto exchange-traded products.
Access to EURT will save Bitstamp's Euro users time and money without losing their overall purchasing power, an exchange executive said.
Bitcoin broke below $30K. Some analysts see value opportunities while others expect further downside.
Amazon said it will stop testing its workers for COVID-19 at its warehouses at the end of July, citing the availability of vaccines and free testing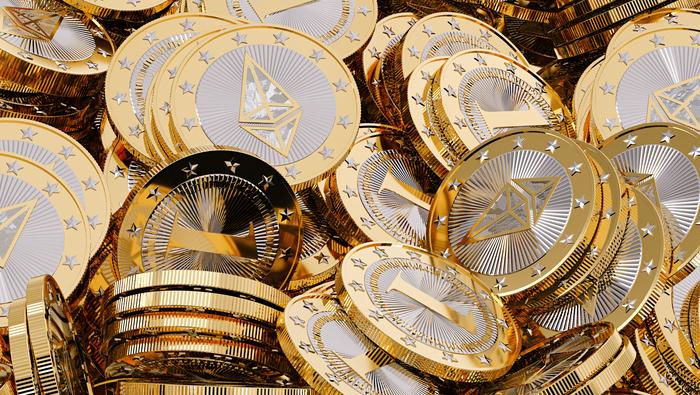 DailyFX 21 July, 2021 - 01:00pm
Chart Prepared by Michael Boutros (log scale), Technical Strategist; Bitcoin on Tradingview
For a complete breakdown of Michael's trading strategy, review his Foundations of Technical Analysis series on Building a Trading Strategy
Follow Michael on Twitter @MBForex
DailyFX provides forex news and technical analysis on the trends that influence the global currency markets.
Receive the best-curated content by our editors for the week ahead.
By pressing 'Subscribe' you consent to receive newsletters which may contain promotional content.
For more info on how we might use your data, see our privacy notice and access policy and privacy website.
Check your email for further instructions.
Yahoo Finance 21 July, 2021 - 01:00pm
Yesterday, Bitcoin made a serious attempt to settle below the psychologically important support level at $30,000 which put pressure on the whole crypto market.
It looks that Bitcoin's recent downside move attracted enough buyers who wanted to bet that the world's leading cryptocurrency would fail to settle below $30,000, so Bitcoin managed to rebound.
Dogecoin and other coins are rebounding faster than Bitcoin. Ethereum is currently trying to get to the test of the $1900 level while XRP is trying to get above $0.55.
If Bitcoin continues its rebound, Dogecoin and other cryptocurrencies will get more support. In my opinion, they will have a good chance to develop additional upside momentum in this scenario as speculative traders would rush to buy the "failed breakout".
Dogecoin received strong support at $0.1650 and moved towards $0.18. The nearest significant resistance level for Dogecoin is located at $0.20. It should be noted that no notable levels were formed between $0.1650 and $0.20 so Dogecoin may easily move between these levels.
In case Dogecoin manages to settle back above $0.20, it will head towards the next resistance level which is located at $0.2150. A successful test of this level will open the way to the test of the next resistance at $0.2250.
On the support side, Dogecoin needs to get to the test of the major support level at $0.1650 to have a chance to develop downside momentum in the near term. RSI remains in the moderate territory so there is plenty of room to gain additional downside momentum in case the right catalysts emerge.
If Dogecoin settles below $0.1650, it will move towards the support at $0.1550. A successful test of this level will push Dogecoin towards the support at $0.1450.
For a look at all of today's economic events, check out our economic calendar.
This article was originally posted on FX Empire
Bitcoin fell on Tuesday to its lowest in almost a month, slumping below $30,000 as regulators continued calls for tighter checks on cryptocurrencies. The world's largest cryptocurrency fell as much as 5% to $29,300, its lowest since June 22. Smaller cryptocurrencies such as ether and XRP, which tend to move in tandem with bitcoin, also lost around 5%.
Bitcoin is moving lower amid broad crypto sell-off.
MOSCOW (Reuters) -The head of Russia's state arms exporter said on Wednesday that Moscow was cooperating closely with Myanmar's ruling junta to supply it with military hardware including aircraft. Rights activists have accused Moscow of legitimising the junta, which seized power in a Feb. 1 coup, by continuing bilateral visits and arms deals. "There is close cooperation between us on the supply of military products, including aircraft," Alexander Mikheev, the head of Rosoboronexport, was quoted as saying by the Interfax news agency.
Tesla's Bitcoin investment at first looked like another great move by an adventurous visionary. Now it threatens to wipe out a quarter's earnings, or worse.
It's been a mixed start to the day for Dogecoin. A fall back through the day's pivot would bring support levels into play once more.
The Delta variant now accounts for 83% of U.S. cases, Daimler says chip shortage will hit Mercedes sales, Chipotle and United Airlines report upbeat earnings, and other news to start your day.
The cryptocurrency is tanking--and that could mean that fears of an economic slowdown are overblown.
Cam Akers tore his Achilles, and the Rams could use some help at running back. Here are 7 options.
New Jersey's attorney general issued a cease-and-desist order to a cryptocurrency company in the latest headwind to hit the sector.
Unless you're Beth Harmon on "Queen's Gambit" — high on a mix of Librium and unrelenting ambition — then you probably can't play an entire game of chess on the ceiling, from the depths of your own brilliant mind . Rather, you'll need a physical board and a partner to enjoy the classic strategy game. […]
El Salvador adopts Bitcoin as legal tender. The move could have wide-ranging implications for wealth managers with Latin American clients and investments.
"Richard Branson and Jeff Bezos really played 'just the tip' with outer space."View Entire Post ›
If you asked 10 random people if they ever used cryptocurrency, you'd likely get 10 nos, but it seems like the digital alt-money is trending more every day. It's easy to understand why. Bitcoin, the...
After a choppy start to the day, Bitcoin and the broader market found much-needed support. A Bitcoin move back through to $31,500 levels would restore some market confidence.
Long-time NFL assistant coach and current New York Jets passing game specialist Greg Knapp is in the hospital in critical condition due to injuries sustained in a bicycle accident this weekend, according to Mike Klis of 9NEWS. Knapp's agent, Jeff Sperbeck, confirmed to Klis that Knapp was injured when his bicycle was struck by a [more]
Director General Dr. Tedros Adhanom said the pandemic could have been under control by now if vaccines had been allocated more fairly.
Nick Cannon gently positioned headphones on baby Zion and Zillion for their close-up
The best facts and figures about UFC on ESPN 27, which features big numbers behind the Cory Sandhagen vs. T.J. Dillashaw main event.
"We had some really good, quality time there," Jeff Bezos said of traveling outside of Earth with his brother Mark
CNBC 21 July, 2021 - 05:14am
Bitcoin and other cryptocurrencies recovered Wednesday after a brutal sell-off, with the world's biggest digital coin climbing back above $30,000.
The price of bitcoin traded as high as $32,383 Wednesday, according to Coin Metrics, and last traded at $31,989, about 7% up on the day. Smaller cryptocurrencies ether and XRP also rebounded, up around 9% and 6% respectively.
The crypto market saw significant selling on Tuesday, with bitcoin falling below the $30,000 mark for the first time since June 22.
The plunge came on the back of news that the New Jersey attorney general issued a cease-and-desist letter to crypto lending firm BlockFi, ordering it to stop offering interest-bearing accounts.
The reason for the move higher Wednesday wasn't immediately clear. Cryptocurrencies often undergo severe price swings. Bitcoin, for example, rallied to an all-time high of almost $65,000 in April before halving in value in the months that followed.
Vijay Ayyar, head of Asia-Pacific at cryptocurrency exchange Luno, said Wednesday's price move was likely a "dead cat bounce," where an asset briefly recovers from a prolonged decline before continuing to slide.
Unless bitcoin can climb above $32,000-$33,000, Ayyar expects more downside, with the top cryptocurrency potentially tumbling as low as $24,000-$25,000.
"We saw broad market rallies across the board last night as well, and I think crypto is just playing off of that," Ayyar told CNBC.
"In general, there are lot of macro factors weighing down on risk-on assets at the moment — inflation worries, Covid, and with crypto we've got more specific worries such as much more regulatory oversight."
Cryptocurrencies have been on a downward trajectory amid a growing crackdown on the industry from regulators around the world.
In China, authorities have sought to stamp out cryptomining, the process that validates transactions and produces new coins. Binance, the world's largest crypto exchange, is facing intensifying pressure from regulators in the U.K., Italy and elsewhere.
Got a confidential news tip? We want to hear from you.
Sign up for free newsletters and get more CNBC delivered to your inbox
Get this delivered to your inbox, and more info about our products and services. 
Data is a real-time snapshot *Data is delayed at least 15 minutes. Global Business and Financial News, Stock Quotes, and Market Data and Analysis.
Benzinga 21 July, 2021 - 04:13am
Hundreds of cryptocurrency exchanges vie for users in the rapidly growing crypto ecosystem. Exchanges that have dominated the industry for years such as Coinbase and Gemini are forced to add new features to stay on top. Many investors use the same exchange for years without even considering the multitude of new and exciting platforms. Large trading platforms like Gemini are the best options for many users, but new platforms with different features and fee structures could be better suited to you. You may want to set up new accounts on multiple platforms to take advantage of the features that each provides. 
Most top exchanges have expanded in functionality and features to compete in the quickly growing market. Platforms are also offering cryptocurrency trading to more regions as the market explodes in popularity around the world. As exchanges improve features and access, deciding which is perfect for you gets harder and harder.
Gemini is available in more than 60 countries across the world and supports more fiat currencies than most cryptocurrency exchanges. Gemini supports USD, CAD, AUD, EUR, GBP, SKD and HKD. Gemini also plans on releasing a credit card with Mastercard, available to anyone in the United States. It charges no annual fee and can earn up to 3% back on dining, 2% on groceries and 1% on other purchases, paid in Bitcoin or other cryptos on Gemini.
Gemini has one of the best lending programs of all major exchanges. Other trading platforms only have a few supported cryptocurrencies and earn relatively lower interest. Gemini Earn lets you lend 38 different cryptos with a wide range of interest rates between 1.51% to 7.40% APY. One of Gemini's largest competitors, Coinbase, has a lending program but it supports fewer cryptos.
Gemini is probably not the best cryptocurrency exchange for you if you fall into a few specific categories. Active users who trade with less than $200 often will suffer from high fees. Also, even though Gemini has a reasonable number of tradable altcoins, some exchanges offer many more. Customer support is also a bit bare, but the industry standard is about the same or worse. Overall, Gemini is a fantastic exchange. It just might not be perfect for your needs.
Gemini supports most of the top 20 cryptocurrencies in terms of market capitalization and more than 45 total, but it doesn't offer many smaller tokens. If you want to invest in these less popular tokens you will have to set up an account with another exchange that supports them.
Crypto.com, Coinbase and Binance all have more cryptocurrencies listed than Gemini, but no exchange has all of them. You might want to check out a bunch of different exchanges and only sign up for accounts with the platforms that have the cryptos and features you want.
The first thing to consider when choosing a crypto exchange should be access. You should probably exclude exchanges that don't support your country or the cryptocurrencies you want to trade. The second most important consideration is often security. Most of the time extra features don't make up for poor security, especially if you keep funds in the exchange for a while. Cryptocurrency exchange hacks have been devastating for users in the past, so beware of platforms with inadequate security.
Fees should also be considered, especially for smaller or constantly active traders that would hemorrhage money to higher fees. Gemini is a good example because it charges relatively high flat fees for trades under $200.
Another important feature for many users is customer service, something that many exchanges skimp out on. Most platforms like Gemini have simple chat and email support, but if you want a real person to answer your call you'll be hard-pressed to find an exchange with that service.
Gemini users looking to buy and sell the top few cryptocurrencies and use the other features the exchange provides might not need an account on other platforms. Nevertheless, there is no harm in exploring the advantages and disadvantages other platforms have. You might not know that different exchanges have lower fees or support the exciting cryptos you want to invest in. Why not check a few other options out just in case?
Some investors may not want to set up accounts on multiple exchanges, fearing that their personal information might be stolen. This has happened before on poorly secured exchanges, but the top exchanges today have minimized the risk by implementing immense security measures. If you just want access to nontrading resources like the guides and tutorials on Coinbase, you might not even have to provide your personal info.
Coinbase is one of the most popular cryptocurrency exchanges in the world and has dominated the U.S. market for years. Coinbase has a strong reputation for security and user-friendliness. Coinbase can be accessed from a browser or on its app on iOS and Android. New investors in the cryptocurrency space may find Coinbase to be a vital stepping stone to new ideas and projects. The platform has vast educational resources such as simple tutorials on trading and complex break-downs of difficult topics. It offers guides ranging from how to pay your taxes on cryptocurrency returns to an explanation of popular slang terms in crypto. 
If you want to trade stocks, ETFs and a select number of the top cryptocurrencies on the same trading platform, WeBull might be perfect for you. WeBull supports Bitcoin, Ethereum, Dogecoin, Cardano and 6 other tokens. Some major benefits of WeBull are commission-free trading and fractional stocks. WeBull also offers paper trading, an incredibly useful tool for traders looking to practice before jumping headlong into stock trading. You can start with up to $100,000,000 in make-believe cash to try out trading strategies without risking your real money. WeBull also gives you a free stock just for signing up for an account. You can even claim a second free stock when you make your first deposit of over $5. 
Crypto.com's greatest advantage over other exchanges and Gemini, in particular, is how many altcoins it supports. It offers almost 100 different cryptocurrencies, about twice as many as Gemini. Crypto.com provides a series of debit cards with Visa that have increasingly attractive privileges depending on the amount of Crypto.com Coin (CRO) you purchase and hold. With the Obsidian card, which requires an enormous amount of held CRO, you earn 8% back in CRO on purchases, 100% back on Spotify and Netflix subscriptions and more. If you want to trade a large number of smaller market capitalization altcoins or take advantage of the debit card, Crypto.com is probably the better choice.  
Robinhood attracted more than 30 million users over about 6 years with its simple user interface, fractional stocks, wide range of tradable assets and other features. Trading cryptocurrencies on Robinhood is completely free. It lets you buy and sell cryptos as much as you want with no hidden fees and no commissions. Unfortunately, Robinhood only offers 7 different cryptocurrencies and it doesn't let you transfer them out of your account. 
If you are looking for a diverse range of altcoins, Robinhood is not the exchange for you. However, if you just want to trade stocks and the few cryptos Robinhood has, it's a fantastic platform. One of Robinhood's greatest advantages over other stockbrokers is its low margin rate — 2.5% for every bracket. Access to margin is locked behind the Robinhood Gold paywall for $5 per month, but the low rate should make up for the fee.
Voyager is an extremely easy-to-use cryptocurrency exchange with an app on iOS and Android. It uses its Smart Order routing system to get you the best prices on more than 60 different cryptocurrencies. This system lets Voyager provide commission-free trades and lower fees altogether than most other exchanges. The platform only takes trading fees as a small percentage of the price difference between the quoted price and the price its routing systems can achieve. If your trade is completed at the quoted price, no fee is charged. Voyager also has a news tab where users can stay up-to-date with new articles on important events in the cryptocurrency market. If you're looking for minuscule fees on a user-friendly crypto trading app, Voyager is one of the best options. 
If you are happy with Gemini and don't want the extra features and supported cryptos other exchanges provide, there is little need to switch. However, there are few reasons not to open an account on another exchange beyond security concerns. You will have to provide personal information to any exchange you want to trade on. Although, if you trust the new exchange to keep it safe and want access to features Gemini doesn't offer, you might try out other exchanges. 
Benzinga crafted a specific methodology to rank cryptocurrency exchanges and tools. We prioritized platforms based on offerings, pricing and promotions, customer service, mobile app, user experience and benefits, and security. To see a comprehensive breakdown of our methodology, please visit see our Cryptocurrency Methodology page.
Gemini builds crypto products to help you buy, sell, and store your bitcoin and cryptocurrency. You can buy bitcoin and crypto instantly and access all the tools you need to understand the crypto market and start investing, all through one clear, attractive interface. Gemini Crypto Platform offers excellent account management options. You can manage your account at a glance, view your account balance 24-hour changes and percent changes. Get started with Gemini now.
What you'll get: a deep dive into relevant crypto projects, exclusive insights into alt coins from the pros & more!
Learn more about the best cryptocurrencies and altcoins you can buy based on VC-backing, technology, price and more.
Read More
Learn more about the best cryptocurrency trading platforms to trade your coins. Rankings are based on usability, fees and more.
Read More
Discover the best crypto apps you can use on your iPhone or Android phone, based on security, data, availability and more.
Read More
Is bitcoin a good investment? Learn more about bitcoin and determine whether this cryptocurrency is the right investment for you.
Read More
Bitcoin and Ethereum are both crypto, but they couldn't be more different. Learn more about Bitcoin and Ethereum in Benzinga's guide.
Read More
Confused about how bitcoin works? Start with Benzinga's guide to learn more about the bitcoin system.
Read More
© 2021 Benzinga | All Rights Reserved