Clay Travis
ClayTravis
Howard Stern has gone from rebel iconoclast to boring, predictable radio. Joe Rogan's show is smarter, funnier and more interesting than his. By far. www.outkick.com/howard-stern-joe-rogan-covid-vaccine/
Jeff Jarvis
jeffjarvis
"We need to bring shame back," says @HowardStern. "People are way too proud of their stupidity." Amen.
chris eliopoulos
ChrisEliopoulos
Hard agree. Howard Stern calls out Joe Rogan and unvaccinated Americans www.yahoo.com/entertainment/howard-stern-joe-rogan-covid-vaccine-horse-dewormer-192053902.html?soc_src=social-sh&soc_trk=tw&tsrc=twtr via @Yahoo
SIBLEY SCOLES
Sib_Vicious
I've listened to @SteveMartinToGo & Martin Short on @HowardStern about 3 times now and still have a big smile on my face. Loved it so much.
On his SiriusXM show, Stern once again addressed "s***heads in our country who won't get vaccinations." He also took a shot at Joe Rogan for taking "horse-dewormer from a doctor" instead of a "cure."
"I heard Joe Rogan was saying 'What are you busting my balls [for]? I took horse de-wormer and a doctor gave it to me,'" he said on The Howard Stern Show. "Well, a doctor would also give you a vaccine, so why take horse-dewormer?"
Rogan took "all kinds of meds" after he was diagnosed with COVID-19 including ivermectin, a drug typically used in the U.S. to treat or prevent parasitic worms in animals. (The FDA has not approved ivermectin for use in treating or preventing COVID-19 in humans. Still, Rogan slammed the media's coverage of his admission.)
Stern went on to address the blowback he received over vaccine comments on last Tuesday's show.
"All I said was everyone should get the vaccine, it should be mandatory. This brought down a slew of publicity like I haven't seen ever, it was mind-blowing. I was trying to figure it out, 'Why am I getting so much press for saying this? Is it really so wild?' All I'm doing is speaking common sense," he said. "We have a cure for this dreaded COVID and we're not taking it — take it. Make people take it the same way we take polio vaccines and every other vaccine."
Stern said "we have it so good in this country, people forgot about disease" and that there are "cures."
"It always wasn't like this. You don't get to live to 80 years old automatically. It's done with science," he added. "The reason we live longer is because of science."
The radio host doubled down on his stance that unvaccinated people should be refused treatment at hospitals.
"We're trapped in a country with imbeciles," he added. "Guess what? When we get COVID, we don't end up in the hospitals so we don't overload the hospitals. So what did I say? We have no time for idiots in this country anymore. We don't want you. We want you to all, either go to the hospital and stay home, die there with your COVID. Don't take the cure, but don't clog up our hospitals with your covid when you finally get it. Stay home, don't bother with science, it's too late. Go f**** yourself, we just don't have time for you."
As R. Kelly's criminal case continues in Brooklyn, New York, more is being revealed by witnesses who say they saw […] The post R. Kelly's former background dancer testifies she walked in on him and Aaliyah in 'sexual encounter' appeared first on TheGrio.
Devon Mostert says fans told her Raheem should "kill himself" because of his knee injury.
"... I wanted to enjoy the event but also break the fourth wall and challenge the industry."
The 24-year-old model made her first appearance at the Met Gala on Monday after gracing the cover of Vogue's September issue
Hundreds of demonstrators gathered to protest President Joe Biden's visit to Boise, Idaho, on Monday.
"I understand vaccines have been essential in the effort to end this pandemic, however taking the vaccine at this time is not in my best interest," Williams wrote on Twitter.
This week, the California legislature voted unanimously to pass a bill making stealthing illegal.
Sharon Osbourne says Sara Gilbert suggested she try ketamine treatments to deal with trauma from "The Talk."
Kevione Faulk was a student at LSU who worked on the football team's staff.
President Joe Biden opened himself up to trolling Saturday after posing for a picture with children sporting Make America Great Again hats and Trump shirts.
Oscar de la Renta's widow has wanted the brand to stop selling fur for years. But it was Billie Eilish's ultimatum that finally brought change.
The New York Times quietly deleted its assertion that an October article from the New York Post about the business dealings of Joe Biden's son Hunter was "unsubstantiated." In the reworked report, the outlet reported on a Federal Election Commission decision that dismissed a Republican complaint arguing Twitter violated election laws by blocking users from sharing the story during the heat of the 2020 election.
The hotly anticipated book, I'll Take Your Questions Now: What I Saw in the Trump White House, written by the former Trump White House press secretary and Melania Trump's ex-spokesperson, Stephanie Grisham, is causing major waves now that excerpts from the memoir are now making the rounds. It gives the readers insight into what the former first […]
On Monday, Canadian healthcare workers and patients faced a number of anti-vaxxer protesters outside hospitals, including University Health Network's Toronto General Hospital.
Aniston tells PEOPLE (The TV Show!) it'd be "nice" to date someone outside of Hollywood
Nicki Minaj says she's skipping the Met Gala over its vaccine requirement
She couldn't believe the reason the customer was upset in the first place.
DeSantis' spokesperson, Taryn Fenske, told Insider the governor "has never said the vaccine changes your RNA, nor is that his opinion."
Read full article at Yahoo News
HillReporter.com 14 September, 2021 - 12:30am
Joe Rogan has a massive platform with a plum gig on Spotify and millions of viewers. Over the last few months, the host has used that platform to push vaccine hesitancy.
Like Rogan, Howard Stern also has a huge audience. The Sirius/XM jock, though, has been using his show to urge his listeners to get their shot. And during his Monday show, Stern lit into Rogan.
"I heard Joe Rogan was saying 'What are you busting my balls [for]? I took horse de-wormer and a doctor gave it to me,'" he said. "Well, a doctor would also give you a vaccine, so why take horse-dewormer?"
Stern continued:
Watch a clip of the segment below, courtesy of Sirius/XM: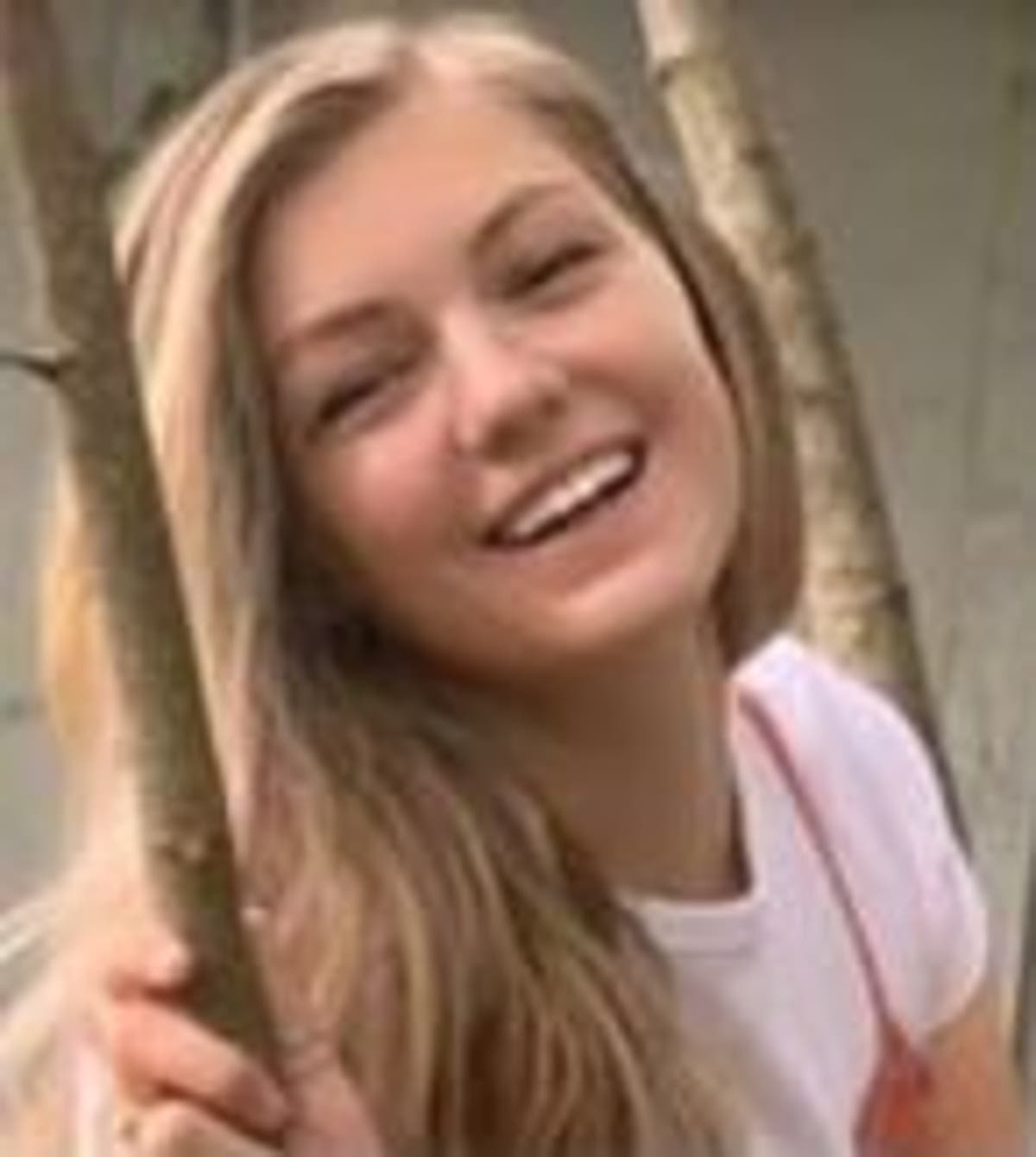 CTV News Toronto 13 September, 2021 - 09:54pm
The mother of a young woman who disappeared after embarking on a cross-country road trip with her boyfriend, has made an emotional appeal for her safe return: "We just want you to come home."
Gabby Petito, 22, was last seen on 24 August when she and her fiancé, Brian Laundrie, checked in and out of a hotel in Salt Lake City, Utah.
They had set off in early July to head West and visit some of the nation's national parks, recording and sharing their van life-inspired journey on YouTube's "Nomadic Statik".
Over the weekend, the young woman's family reported her missing to police, saying they had not heard from her for several weeks and were worried. Ms Petito and her family are from Blue Point, on New York's Long Island.
"Gabrielle Petito was reported missing to the Suffolk County Police Department by her family on September 11 at approximately 6.55 p.m," the police department said in a press release.
"According to family, they were last in contact with her during the last week of August. Prior to the last communication, Petito is believed to have been in Grand Teton National Park in Wyoming."
Meanwhile, police in Florida, where the couple had lived, said the circumstances of her disappearance "appeared odd" and that Mr Laundrie had returned home. A spokesperson told The Independent there was no evidence a crime had been committed. The spokesperson said Mr Laundrie had requested if officers wanted to speak to him they should contact his lawyer.
The woman's mother, Nicole Schmidt, told Fox News she believed the couple were set to next head to Yellowstone National Park. A spokesperson for the Suffolk County Police confirmed the vehicle had been returned but that officers were not commenting further than the press release from Sunday.
In an interview with CBS News, Ms Schmidt said the family had become increasingly worried.
"It's scary and it's nerve wracking. We don't sleep. We're just actively looking for her," she said.
"At least three times a week we would FaceTime, call, text frequently. She kept me updated on this whole trip."
Ms Schmidt said they last spoke via FaceTimed about three weeks ago, adding the last text she received was on 30 August.
Ms Petito is described as about 5 feet 5 inches tall and 110 pounds with blonde hair and blue eyes, and several tattoos. A tattoo on her forearm says "let it be".
"The first couple of days when I wasn't getting responses, I believed she was in a place with no service. It was like day eight and nine that I really became concerned," Ms Schmidt said.
She said she had informed police of the details of the final text message but could not be certain if was her daughter.
"I don't know if she left Grand Teton or not," she said. "I did receive a text from her on the 27th and the 30th, but I don't know if it was technically her or not, because it was just a text. I didn't verbally speak to her."
Ms Pieto and Mr Laundrie had lived for the past two years in North Port, Florida, located about 30 miles from Sarasota. It was not immediately possible to contact Mr Laundrie.
In a statement, North Fork Police Department said it was cooperating with police in Long Island, to try and locate Ms Pieto.
"The North Port Police Department is actively assisting in this case in conjunction with the Suffolk County Police Department where she was reported missing," it said. "The Suffolk County Police Department is investigating the disappearance of a Blue Point woman who went missing while traveling."
The statement added: "We currently have no definitive information that a crime took place here in North Port.
"With that said, the circumstances are odd. The vehicle she was traveling in was located here in North Port. So, we are actively gathering local details and any evidence to assist in finding needed answers."
Spokesperson Josh Taylor told The Independent they had confirmed Mr Laundrie had returned to Florida but that he had asked they speak to his lawyer if they have questions.
The spokesperson stressed they had no evidence any crime had been committed and were hoping Ms Petito returned home.
"At the same time we have to gather the evidence," said Mr Taylor
It is understood that the lawyer hired by Mr Laundrie's family is Long Island-based Steven Bertolino. He did not respond to enquiries or messages.
Mediaite 13 September, 2021 - 02:27pm
Howard Stern took a shot at Joe Rogan for crediting ivermectin for his recovery from the coronavirus when he could have just gotten vaccinated instead.
The shock-jock radio host spoke to his co-host Robin Quivers about the blowback he got for saying last week that Covid vaccines should be mandatory. At one point, Stern mocked the anti-vaccine "sh*theads" who accuse people of "worshipping" Dr. Anthony Fauci while "they take horse dewormer from a doctor."
Of course, this is a reference to ivermectin, the anti-parasitic medicine that has been held up as a coronavirus treatment by numerous commentators even though public health officials have warned there's little to no data actually showing it to be effectual. Rogan, who is unvaccinated, recently came down with Covid, and he took ivermectin along with a litany of other meds as he recuperated from the disease.
Upon his recovery, Rogan lashed out at CNN and other critics who called out his promotions of an unproven Covid remedy. This was noticed by Stern, who remarked that Rogan could have also gotten a vaccine — which Stern heralded as a "cure" — and skipped the whole ordeal.
I heard Joe Rogan was saying 'what are you busting my balls [for]? I took horse de-wormer and a doctor gave it to me.' Well a doctor would also give you a vaccine, so why take horse-dewormer?
Stern went on to muse about what the situation would have been like if Covid anti-vaxers were around to reject the vaccine for polio. He also once again mocked how "all this anti-science goes out the window" when people wind up in the emergency room for Covid.
"There's never been one that said 'I'm so glad I refused. I'm so happy that I can't breathe. This is a wonderful way to die, it was worth it because I didn't take the vaccine,'" Stern said.
At another point, Stern tripled down on his lack of sympathy for "imbeciles" who've been hospitalized for Covid after refusing to get vaccinated. He also suggested that those people shouldn't even bother going to the hospital if that's what ends up happening.
"We have no time for idiots in this country anymore," Stern said. "We don't want you. We want you to all, either go the hospital, and stay home, die there with your Covid. Don't take the cure, but don't clog up our hospitals with your Covid when you finally get it. Stay home, don't bother with science, it's too late. Go f*ck yourself, we just don't have time for you."
Have a tip or story idea? Email us. Or to keep it anonymous, click here.