Eric Feigl-Ding
DrEricDing
KIDS HOSPITALIZATIONS—hospitalizations are ~2-3 times more than back in the winter months with #COVID19 in Arkansas. "We are seeing more and more kids admitted because of their COVID infection". This is #DeltaVariant. Let's vax and mask to protect kids.🧵 katv.com/news/local/arkansas-childrens-doctor-warning-of-critically-ill-kids-with-covid-19

Maria Van Kerkhove
mvankerkhove
Latest @WHO #COVID19 epi update Global, regional &many national trends are in the wrong direction. Variants still spreading Delta reported in 124 counties; Alpha in 180 Globally, ⬆️12% cases & ⬆️1% deaths in last week, much regional variation. Details👇 www.who.int/publications/m/item/weekly-epidemiological-update-on-covid-19---20-july-2021 pic.twitter.com/9WPhRFlKdP
Ryan Ermanni
RyanEFox2
Looking inside the latest #COVID19 numbers in #Michigan *0 deaths in last 4 days (14 reported deaths were ALL from vital records review) *52 cases of #DeltaVariant in MI *337 hospitalizations (4358 were hospitalized on 4/19) *24 on ventilators (547 on vents on 4/28)
Soumya Swaminathan
doctorsoumya
Weekly update showing 12% increase in #COVID19 cases, 1% in deaths globally, #Delta variant in 124 countries. The pandemic is surging again & people & countries need to be extremely careful www.who.int/publications/m/item/weekly-epidemiological-update-on-covid-19---20-july-2021
Among them, parents of young children who aren't yet eligible for the coronavirus vaccines wonder what the delta variant means for their families.
The delta variant now accounts for more than 83 percent of Covid-19 cases, the Centers for Disease Control and Prevention said Tuesday. Just a month ago, the variant accounted for just over 30 percent of new cases.
And on Monday, the American Academy of Pediatrics, or AAP, recommended that all children over age 2 wear masks when they return to school this year, regardless of vaccination status. That contradicted the CDC's earlier guidance, which was that fully vaccinated students didn't need masks. Covid-19 vaccines have been authorized only for people ages 12 and up in the U.S.
As parents have been preparing for camp, vacations and the school year ahead, families are concerned about how safe their summer or fall plans may be for their kids.
Here's what top pediatricians said about what families should know about the delta variant and children.
Emergency use authorization of vaccines for children may not come until midwinter, a Food and Drug Administration official said recently.
Dr. Jim Versalovic, the pathologist-in-chief and interim pediatrician-in-chief at Texas Children's Hospital, said: "This variant is spreading like wildfire. That means that we have to be extra careful among those who are unvaccinated and partially vaccinated. We're very concerned about children under 12 who have no access to the vaccine right now."
Versalovic said doctors had seen a "very dramatic shift" in the last two to three weeks to where delta is now "by far the most dominant" variant among children.
Dr. Jennifer Lighter, a pediatric infectious disease specialist at NYU Langone Health, said the delta variant, while it is "certainly more contagious," doesn't appear to be more dangerous to children than other variants. As of Thursday, more than 4 million children had been diagnosed with Covid-19, about 14.2 percent of all cases, according to the AAP. Versalovic also said, "We have no firm evidence that the disease severity in children and adolescents is any different with the delta variant."
Dr. Michael Green, a pediatric infectious disease specialist and medical director of infection prevention at UPMC Children's Hospital of Pittsburgh, said getting vaccinated is "the most important thing that parents can do to protect their children" from getting the coronavirus in general, including the delta variant. Parents should consider encouraging other members of their families to get vaccinated, as well, he said.
Versalovic said getting vaccinated was "the No. 1 tool in preventing and mitigating the spread and transmission of Covid, including the delta variant."
"This is a race between the vaccines and the variants," he said.
The AAP, which said it's important for children to return to in-person learning this year, recommended that school staff members also wear masks.
The CDC and the AAP recommend in-person learning even as they differ over mask guidance. Some states have prohibited districts from requiring masks in schools. Local governments and school districts have the authority to make their own decisions about mask-wearing, even for unvaccinated students.
Versalovic said that while wearing masks was a politically charged debate, "it's certainly important to consider the importance of masking in schools, in addition to sanitizing."
Parents with children ages 12 and older should also consider the amount of time between two doses of the vaccines, he said.
"Now is the time to consider vaccinating a child before the next school year," he said.
Green said parents with children with underlying medical conditions or in states with low vaccination rates that restrict masks in schools might have much more difficult decisions.
"It is really, I think, a hard decision that parents have to make," said Green, who is involved in the care of children who have had organ transplants.
"When school districts choose to do it their own way and not to enforce masking at all, I suspect that we may learn that that's not a good thing to do," he said, adding, "The fear is that there will be more spread within schools than that we've seen previously."
Medical experts said it was important for parents to be informed about whether summer camps were following public health guidelines and what safety measures they were taking to protect children.
Lighter said parents should try to find out the Covid-19 protocols of a camp, such as what symptom screening or testing it is doing, what its mask policies are for indoor and outdoor activities and the vaccination policies for its staff. Camps where staff members are vaccinated and those that have policies like encouraging masks indoors will reduce the risk for unvaccinated children, she said.
The AAP has also said campers should wear masks during indoor activities.
Versalovic said parents should work closely with their camps and ask key questions about what protocols are in place and the vaccination statuses of counselors and other personnel who will be with their children.
"I'm not here to discourage camp activity. We know it can be very important developmentally to children," he said. "I think we just need to work with the camps to make sure parents are fully aware of the practices that these camps are putting in place to keep their children safe, and that obviously includes masking, distancing and sanitizing in their facilities."
Families planning vacations or long-awaited trips to visit relatives may be wondering what delta means for longer-distance travel plans.
Dr. Richard Malley, a pediatrician specializing in infectious diseases at Boston Children's Hospital, said that so far air travel itself hasn't been a major source of transmission of the coronavirus. Wearing masks is required on planes and other major forms of public transportation, while traveling within or out of the U.S. and while indoors at transportation hubs, such as airports and stations, according to the CDC.
Malley said wearing masks while flying reduces the risk of transmission, so while the form of travel itself might not be the major risk, the destination might be.
"So if you're going to a place that has a ton of virus, that may not be the best place for you to take your child," he said.
He said weighing the risk of traveling depends on the situation. If the trip involves other fully vaccinated adults with minimal exposure, the risk is reduced, he said. But if the trip involves children's being exposed to other unvaccinated adults, especially those in vulnerable populations, or crowded indoor settings where people may not have masks, "the equation is not in favor of that trip," he said.
With the lifting of pandemic restrictions, families have been navigating how to return to their social lives safely. That includes how to set up play dates for their unvaccinated children, even though parents may not know the vaccination statuses of others around them.
Malley said asking parents ahead of time about the vaccination statuses of people in the household, as well as whether anyone in the home has any symptoms, is reasonable.
"I think parents and individuals have to get more comfortable asking these types of questions," he said.
Versalovic said other important factors are to make sure play dates are outdoors when possible and to hold them in uncrowded settings and in smaller play groups where parents can also keep their distance.
The risk would go up "dramatically," he said, if play dates were held in crowded indoor settings among other unvaccinated people, especially around potentially vulnerable unvaccinated adults or those with underlying medical conditions.
Malley said that because of the threat of the pandemic, parents have to be "more in tune with what they're doing with their kids" and "what are the best activities, what are the safest activities that are also fun and educational or physically rewarding."
He said there was a good chance that "we're going to be dealing with this for a pretty long time," even if not at the same intensity as when the pandemic began last year.
"This is here to stay, and if we figure out how to live in a way that is safe and yet at the same time not too restrictive with our kids, we will limit the collateral damage that kids have been experiencing," he said.
Illustration by Elizabeth Brockway/The Daily BeastIn a display of total sanity amid an alarming COVID outbreak, the organizers of the annual Birthplace of Route 66 Festival in Springfield, Missouri, have voted unanimously to cancel the annual event for a second year."With our region's low vaccination rate against COVID-19, the resulting surge of infections are overwhelming our hospitals and making our community sick," said Cora Scott, Springfield's director of public information and civic engage
The Delta variant is fueling a rise in cases among the unvaccinated — including children under the age of 12, who aren't yet eligible to be vaccinated against COVID-19.
This surge of COVID-19 brings not an outpouring of sadness and concern from readers, as with past surges, but anger at people who refuse vaccination.
Arneshia Hobbes also tweaked her diet with this tried-and-true weight loss method.
When a company signs as many athletes to endorsement deals as Nike does, those athletes sometimes "get lost in the shuffle" and find themselves tiered by importance and marketability.
With four 2-year-olds and a 5-year-old, this mom definitely has her hands full.
While breakthrough infections aren't common, vaccinated people should still watch for these possible symptoms.
Unvaccinated individuals are continuing to add to the number of COVID cases across the U.S. as the Delta variant becomes increasingly pervasive.
Mindy Kaling explained to Andy Cohen about a "pet peeve" she had while filming her role as Kelly on the beloved NBC series The Office.
Offset admitted he needs to quickly rethink his plans for picking out wife Cardi B's push present ahead of the "WAP" star welcoming their second child.
On the heels of Renée Zellweger and Ant Anstead's beach date together, fans can now see the chemistry from their initial meeting in the new trailer for Celebrity IOU: Joyride on Discovery+.
Adam Joseph, a meteorologist for ABC station WPVI, said his 6-year-old son Jacob and 5-year-old daughter Hannah tested positive for COVID-19 after having contact with a relative who was not vaccinated against the virus. Joseph said the relative tested negative for COVID-19 prior to the visit with his family, but later tested positive for the virus. In addition to his children, their nanny also contracted COVID-19, according to Joseph.
A woman issued a warning to her followers after noticing what appeared to be a "normal" bump on her stomach.
Yes, real estate is hot right now, and agents and investors are flush with cash. It's time for real estate professionals to diversify their finances, or face the consequences when things finally cool down.
Seven people have died in the last day across the St. Louis region as cases in the city have increased more than 40% in the last week.
Cavuto believes the constant right-wing attacks on Dr. Fauci are a result of his willingness to publicly contradict Trump on the coronavirus.
One day at a time. ❤️View Entire Post ›
The couple who used a smoke bomb at a gender reveal ceremony that sparked a Southern California wildfire last year has been charged with involuntary manslaughter
Read full article at AL.com
WGN News 21 July, 2021 - 10:10am
WCVB Channel 5 Boston 21 July, 2021 - 10:10am
Deseret News 21 July, 2021 - 10:10am
Those who are not getting vaccinated are putting themselves at risk, according to Dr. Scott Gottlieb
Unvaccinated Americans are putting themselves at risk for the most serious virus they will ever face in their lives, Dr. Scott Gottlieb, the former commissioner of the U.S. Food and Drug Administration, said over the weekend.
Gottlieb recently told CBS' "Face the Nation" that unvaccinated people may face a heavy risk with the novel coronavirus — especially with the delta variant, which has been more transmissible.
Gottlieb said it's likely the United States has seen more cases than the numbers suggest. Infected people might not be reporting infection because they're not seeing symptoms and they don't know they're sick, he said.
COVID-19 deaths have been rising in recent days, especially among the unvaccinated, according to NPR. Dr. Rochelle Walensky, the director for the Centers for Disease Control and Prevention, said Friday that the pandemic has become one of the vaccinated.
U.S. Surgeon General Dr. Vivek Murthy told CNN that vaccination is the only way stop the delta variant from spreading so wildly.
Check your inbox for a welcome email.
Houston Chronicle 21 July, 2021 - 10:10am
We know. You are so done with this pandemic. And many of you can honestly say you've done everything you can, as a responsible citizen, as a parent, as a good neighbor, to stop the COVID curse from spreading.
You wore your mask even though it itched. You kept your distance in grocery store lines. And when that vaccine came available, you called every drugstore to get on the list.
Now you're vaccinated and you're living life. You've earned the right to ditch the mask — the CDC says so! — and it's maybe even understandable if you occasionally adopt a devil-may-care attitude toward your fellow Texans who refuse to protect themselves.
But life isn't fair. This virus, and the deadly disease it causes, has no sense of justice and it is reminding us again, it has no mercy.
Fewer than half of eligible Texans are fully vaccinated. That means the virus will continue to spread, and mutate, and get stronger. And it means we're in for another world of hurt.
Enter the delta variant. This latest mutation of the original COVID-19 virus first surfaced in India in December before eventually spreading to Great Britain, and then the United States. By July, the variant made up 50 percent of all new cases, according to the Centers for Disease Control and Prevention. As of Tuesday, it made up 83 percent. The World Health Organization declared it the "fastest and fittest" variant yet, up to four times more infectious than the native COVID-19 strain — putting the most vulnerable people at risk.
It arrived in Texas and circulated rapidly, filling hospital beds at a staggering trajectory and forcing hospitals to contemplate reopening dedicated COVID-19 units. Houston's top medical leaders are already warning of a fourth wave of the virus locally.
Two weeks ago, Texas Medical Center institutions were averaging 133 new cases regionally per day. Today, there are more than 500 per day. Houston Methodist Hospital alone reported a 70 percent increase in COVID-19 hospitalizations in the past week, nearly all delta variant cases among unvaccinated people.
"Everything about this variant really increases the risk that we have known all along by several fold," Dr. Janak Patel, director of infection control and health care epidemiology at University of Texas Medical Branch, told the editorial board. "If you get infected, you're much more likely to be symptomatic; if you're infected, and symptomatic, you are much more likely to be in the hospital, and much more likely to die."
As of Sunday, Texas' positivity rate is over 10 percent — a threshold once noted by Gov. Greg Abbott as "a red flag," before he unilaterally decided that, as far as Texas was concerned, the pandemic ended back in March.
The truth is, we aren't done with this pandemic and it isn't done with us. The delta variant poses a larger risk, and even those who are protected can't fully let their guard down.
As many as 20 percent of new daily infections reported by UTMB in Galveston are people who are fully vaccinated. Studies conducted across the globe confirm that the vaccines' effectiveness is anywhere from 7 to 20 percent less effective against the delta variant than the native viral strain.
For vaccine skeptics, these figures may seem like the "gotcha" moment they've been waiting for since the vaccines were approved seven months ago — proof that the protection offered by vaccines is inadequate and unproven and therefore, not worth even the nominal risk. In reality, the infections of vaccinated people — called breakthrough infections — hardly undermine the case for vaccines; they actually bolster it.
How? Because breakthrough cases rarely lead to severe illness. Most are asymptomatic or have mild symptoms resembling a bad cold or the flu. Of that 20 percent minority of vaccinated patients infected by the delta variant daily, only 1 percent were hospitalized, according to UTMB.
"Fully vaccinated, you're unlikely to wind up in a hospital, you're unlikely to wind up on a ventilator in (intensive care)," says Dr. James McDeavitt, executive vice president of the Baylor College of Medicine.
McDeavitt did a quick side-by-side comparison in a recent blog post of two states with starkly different outbreak dynamics: Vermont, the state with the highest concentration of vaccinated people, and Alabama, the state with the lowest. Over the past seven days, Alabama has recorded 901 new COVID cases, compared with eight in Vermont. Alabama has had 65 hospital admissions per day. Vermont? Zero. Alabama has had 41 deaths over the past week. Vermont? Zero. Even when corrected for population, the rate of new viral cases in Alabama is 10 times that of Vermont.
We're encouraged by some prominent Republicans including U.S. Rep. Steve Scalise of Louisiana, who are finally speaking loudly about the safety of vaccines. Scalise waited until this month to get his own shot, saying he had hoped he had immunity from a previous COVID encounter but that he was moved to get immunized when he learned that "90 percent of people in hospital with delta variant have not been vaccinated. That's another signal the vaccine works." He declared the vaccines "safe and effective."
The governor should embark on a statewide tour of the counties with the most vaccine hesitancy — or open hostility — to educate people about vaccine effectiveness, to remind them that President Donald Trump encouraged the development of the vaccines and got one himself, and to encourage all Texans to, in the words of one awareness campaign, "take your best shot" against this virus.
We won't hold our breath that the governor will put the health of Texans, even his own voters, before the politics of the special session.
So maybe the only option is for regular, responsible Texans to actually hold our breath — or at least cover it again with that trusty face mask we hoped we'd never have to wear again. Especially indoors and in crowded spaces, at least until the worst of this wave has passed.
Experts are calling this wave "the pandemic for the unvaccinated." It was completely predictable and avoidable but it's here. And it's unfair that it can still touch those Texans who have done everything we can to fight it.
But we've got to fight a little longer because even the vaccinated among us can spread it.
So, yes, keep trying to persuade your holdout relatives to get the shot. If it makes it easier to put that mask back on, think of the vulnerable people in our communities who can't get vaccinated, think of the kids under 12, think of the nurses and doctors on the front lines.
Remember: wearing a mask has no side effects. It just saves lives.
The presence of SpaceX in Boca Chica, a tiny community near Brownsville, has spurred development and investment in the area but also brought tension and conflict.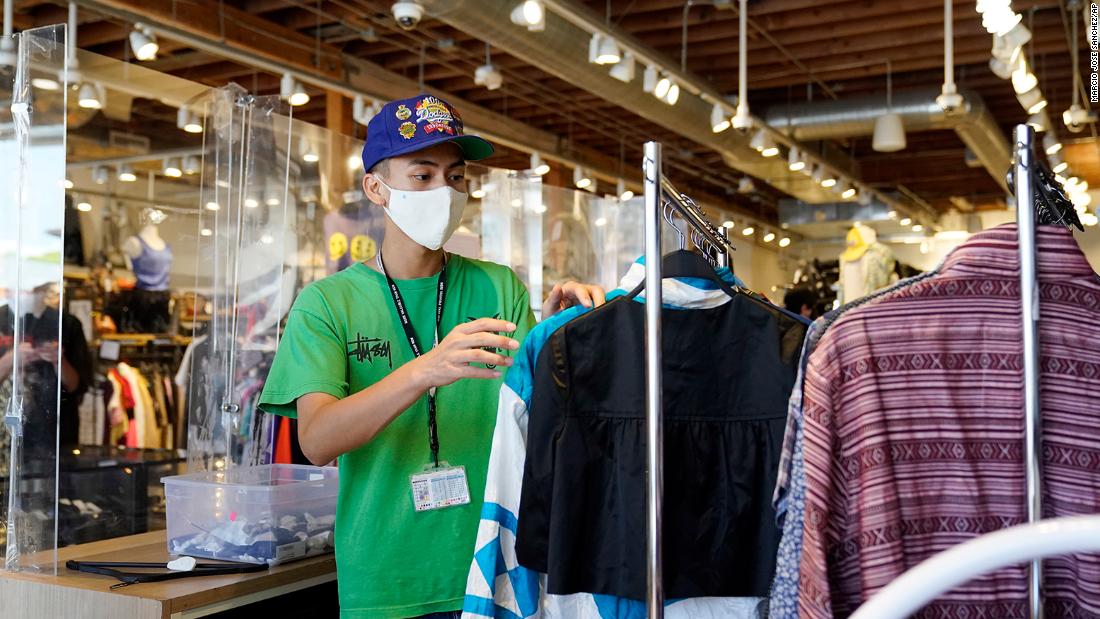 CNN 21 July, 2021 - 10:10am
Updated 9:20 AM ET, Wed July 21, 2021
CNN's Deidre McPhillips and Michael Nedelman, Jacqueline Howard, Hayley Simonson, Lauren Mascarenhas, Jen Christensen, Virginia Langmaid, Naomi Thomas and Mark Morales contributed to this report.
The Advocate 21 July, 2021 - 10:10am
The delta variant is not last year's virus. We're dealing with a different beast. I have witnessed the death, sadness and long-term impacts of COVID-19 since March 2020. Today, we're at the beginning of another surge that will tragically and unnecessarily cost many lives.
This surge has distinct and worrisome differences from last year. Last year, if you were infected with COVID-19, you had natural protection for some time. With the delta variant, last year's infection is no longer protective against the next one.
Last year, kids didn't seem to spread the virus and they did not get as sick. The delta variant is more contagious in kids than last year. This increase in contagiousness will lead to more illness, more missed days from school and more quarantine time for the unvaccinated. We're seeing increased pediatric office visits, ER visits and increased admissions to our Children's Hospital over the last few weeks.
Last year, our pregnant mothers knew how to protect themselves from COVID-19 but the highly contagious variants have resulted in increased infections in pregnant mothers putting them at greater risk for severe illness and miscarriage.
Delta variant is a different virus from last year. We can't take what we think we learned and simply apply it today. However, we also have a tool we didn't have last year: three safe and highly effective vaccines.
As a fully vaccinated person, will you contract COVID-19 due to the delta variant? Possibly. Will you end up severely ill? Only in the very rarest of cases.
As an unvaccinated person, will you contract COVID-19 due to the delta variant? Very likely. Will you end up severely ill and on a ventilator? Your chances are greater than they have ever been. Will you spread the virus to others, putting them at greater risk? Absolutely. Delta variant patients spread to more of their friends and family than any variant before. If you contract this virus, you will spread it and critical illness is occurring far too often, seemingly at random. Is that a chance you are willing to take for yourself or your loved ones?
After watching the data closely over the last two weeks, we only have two choices. We are either going to get vaccinated and end the pandemic, or we are going to accept a lot of severe illness and death from this surge, future surges, and future variants.
As a mom, a physician, and a friend, I chose vaccination. I want to sit in Tiger Stadium this fall and watch our vaccinated team play phenomenal football. But I know when I look in front of and behind me, there will be people who are not there. It won't be because they let their season tickets go. It will be because they are no longer with us due to COVID-19.
The number of COVID-19 patients in Acadiana's largest hospital system has quintupled in the first three weeks of July, as the Delta variant ap…
Purchases made via links on our site may earn us an affiliate commission
WKYT 20 July, 2021 - 07:43pm
"We've been seeing an increase in cases in emergency departments, increased admissions, and we're hearing about outbreaks with a fifth of those getting it being under the age of 18," said Dr. Ryan Stanton, a Lexington emergency room physician.
The Centers for Disease Control says the Delta variant is responsible for over 80% of new coronavirus cases. Dr. Stanton explained the variant has a higher affinity for where it binds in the human body, making it the most aggressive variant since the start of the pandemic.
"It's what makes it a little resistant to prior exposures to COVID-19, but lesser so to the vaccine," Stanton said.
Officials say vaccination is the best line of defense towards the Delta variant and could help prevent new variants from forming.
On Monday, Governor Andy Beshear noted that COVID-19 cases have been increasing in Kentucky for the past three weeks. It's a sobering reality for people who celebrated the loosening of restrictions.
Dr. Stanton said the pandemic will last much longer than anticipated, and restrictions will likely return, if more people aren't vaccinated.
State officials have released a new set of guidelines. They say unvaccinated Kentuckians should wear a mask outside and indoors with people they do not live with.