Ophir Gottlieb
OphirGottlieb
The global semiconductor shortage roiling a wide range of industries probably won't be resolved for a few more years, says Intel CEO Pat Gelsinger www.bloomberg.com/news/articles/2021-05-02/intel-s-new-ceo-won-t-be-anywhere-near-as-focused-on-buybacks?sref=myRR7Fyj via @technology

Pat Gelsinger
PGelsinger
My life verse: "Whatever you do, work at it with all your heart, as working for the Lord, not for human masters, since you know that you will receive an inheritance from the Lord as a reward. It is the Lord Christ you are serving" – Colossians 3:23-24

Mike Rogoway
rogoway
Intel says it will spend $3.5B to upgrade its aging New Mexico facilities as @PGelsinger campaigns for more governemnt support for domestic chip production. bit.ly/3ec5sNB

Thierry Breton
ThierryBreton
In-depth discussion with @intel CEO @PGelsinger 🇪🇺 is determined to take back leadership in global #semiconductor production en route to 20% world market share by 2030. We will enhance EU industry while strengthening transatlantic ties and links with trusted global partners pic.twitter.com/CxlAoqyZ5u
Intel is the biggest American chipmaker. Its most advanced fabrication plant, or fab for short, is located outside Phoenix, Arizona. New CEO, Pat Gelsinger, invited us on a tour to see how incredibly complex the manufacturing process is.
First, we had to suit up to avoid contaminating the fab: head-cover – on; bunny suit – zipped; goggles; gloves… ready to go.
Pat Gelsinger: Everything in this environment is controlled.
Together we stepped into a place with some of the most sophisticated new technology on Earth.
Lesley Stahl: I need to ask you why we're all yellow?
Yellow filters remove light-rays that are harmful to the process. Overhead a computerized highway transports materials from one machine to the next. The process involves thousands of steps, where layer upon layer of microscopic circuitry is etched onto these silicon plates - that are then chopped up into chips that will end up in, say, your computer. Making just one can take six months.
Pat Gelsinger: You see, each one of these is a chip.
Lesley Stahl: Is a chip. I'm surprised. I thought chips were minute.
Pat Gelsinger: Well, each one of these chips has maybe a billion transistors on it.
Pat Gelsinger: So there's billion little circuits inside of it that are all on one of these chips. And then one wafer could have 100 or 1,000 chips on it.
Intel's goal is to keep shrinking the transistors' size, so you can pile more of them on a chip to make it more powerful and work faster.
Pat Gelsinger: Every one of these is laying down circuits that are so much smaller than anything, your hair, you know, any other part of human existence. You know, a COVID particle is way bigger than one of the lines that we're creating here.
Lesley Stahl: How much does this fab cost?
Pat Gelsinger: $10 billion 'cause each one of these pieces of equipment is maybe $5 million. That's a lot of millions of dollars.
Chips differ in size and sophistication depending on their end-use. Intel doesn't presently make many chips for the auto-sector but because of the shortage it's planning to reconfigure some of its fabs to start churning them out.
Lesley Stahl: I'm wondering, if we're going to continue to have shortages, not just in cars, but in our phones and for our computers, for everything?
Pat Gelsinger: I think we have a couple of years until we catch up to this surging demand across every aspect of the business.
COVID showed that the global supply chain of chips is fragile and unable to react quickly to changes in demand. One reason: fabs are wildly expensive to build, furbish, and maintain.
Lesley Stahl: it used to be that there were 25 companies in the world that made the high-end, cutting-edge chips. And now there are only three. And in the United States? – You.
Today, 75% of semiconductor manufacturing is in Asia.
Pat Gelsinger: 25 years ago, the United States produced 37% of the world's semiconductor manufacturing in the U.S. Today, that number has declined to just 12%.
Pat Gelsinger: It doesn't sound good. And anybody who looks at supply chain says, "That's a problem."
A problem because relying on one region, especially one as unpredictable as Asia, is highly risky. Intel has been lobbying the U.S. government to help revive chip manufacturing at home – with incentives, subsidies, and-or tax breaks, the way the governments of Taiwan, Singapore, and Israel have done. The White House is responding, proposing $50 billion for the semiconductor industry in the U.S. as part of President Biden's infrastructure plan.
Lesley Stahl: Your business is extremely lucrative. In terms of revenue, you made $78 billion last year. Why should the government come in to a company, a business that's doing so well overall?
Pat Gelsinger: This is a big, critical industry and we want more of it on American soil: the jobs that we want in America, the control of our long term technology future, and as we've also said, the disruptions in the supply chain.
Lesley Stahl: You have spent much more in stock buybacks than you have in research and development. A lot more.
Pat Gelsinger: We will not be anywhere near as focused on buybacks going forward as we have in the past. And that's been reviewed as part of my coming into the company, agreed upon with the board of directors.
Lesley Stahl: Why shouldn't private industry fund this instead of the government? The industries that rely on these chips - Apple, Microsoft, the companies that are rolling in money?
Pat Gelsinger: Well, they're pretty happy to buy from some of the Asian suppliers.
Actually, they don't always have a choice. For chips with the tiniest transistors – there is no "made in the U.S." option. Intel currently doesn't have the know-how to manufacture the most advanced chips that Apple and the others need.
Lesley Stahl: The decline in this industry. It's kinda devastating, isn't it?
Pat Gelsinger: The fact that this industry was created by American innovation--
Lesley Stahl: The whole Silicon Valley idea started with Intel.
Pat Gelsinger: Yeah… The company stumbled. You know, it's still a big company - we had some product stumbles, some manufacturing and process stumbles.
Perhaps the biggest stumble was in the early-2000s, when Steve Jobs of Apple needed chips for a new idea: the iPhone. Intel wasn't interested. And Apple went to Asia, eventually finding TSMC: the Taiwan Semiconductor Manufacturing Company – today, the world's most advanced chip-manufacturer, producing chips that are 30% faster and more powerful than Intel's.
Lesley Stahl: They're ahead of you on the manufacturing side.
Lesley Stahl: Considerably ahead of you.
Pat Gelsinger: We believe it's gonna take us a couple of years and we will be caught up.
Gelsinger is making big bets: breaking ground on two new giant fabs in Arizona, costing $20 billion; Intel's largest investment ever. And he'll announce this week a three and a half billion dollar upgrade of this fab in New Mexico.
But TSMC is a manufacturing juggernaut worth over a half a trillion dollars. Collaborating with clients to produce their chip designs, it's been sought out by Apple, Amazon, contractors for the U.S. military, and even Intel, which uses TSMC to produce their cutting-edge designs they're not advanced enough to make themselves.
Lesley Stahl: How and why did Intel fall behind?
Mark Liu: It is surprising for us too.
We spoke remotely with TSMC chairman Mark Liu at the company headquarters in Hsinchu, Taiwan. His company is a leading supplier of the chips that go into American cars. In March, 2020, as COVID paralyzed the U.S. – car sales tumbled, leading automakers to cancel their chip orders so TSMC stopped making them. That's why when car sales unexpectedly bounced back late last year there was a shortage of chips: leaving cars with no power parked in carmakers' lots - costing them billions.
Mark Liu: We heard about this shortage in December timeframe. And in January, we tried to squeeze as more chip as possible to the car company. Today, we think we are two months ahead, that we can catch up the minimum requirement of our customers. Before the end of June.
Lesley Stahl: Are you saying that the shortage in chips for cars will end in two months?
Mark Liu: No. There's a time lag. In car chips particularly, the supply chain is long and complex. The supply takes about seven to eight months.
Lesley Stahl: Should Americans be concerned that most chips are being manufactured in Asia today?
Mark Liu: I understand their concern, first of all. But this is not about Asia or not Asia I mean, the shortage will happen no matter where the production is located because it's due to the COVID.
Lesley Stahl: But Pat Gelsinger at Intel talks about a need to rebalance the supply chain issue because so much, so many of the chips in the world now are made in Asia.
Mark Liu: I think U.S. ought to pursue to run faster, to invest in R&D, to produce more Ph.D., master, bachelor students to get into this manufacturing field instead of trying to move the supply chain, which is very costly and really non productive. That will slow down the innovation because-- people trying to hold on their technology to their own and forsake the global collaboration.
Within the world of global collaboration there's intense competition. Days after Intel announced spending $20 billion on two new fabs, TSMC announced it would spend $100 billion over three years on R&D, upgrades, and a new fab in Phoenix, Arizona, Intel's backyard, where the Taiwanese company will produce the chips Apple needs but the Americans can't make.
Mark Liu: That was a big investment.
But there's a looming shadow over TSMC, which supplies chips for our cars, iPhones, and the supercomputer managing our nuclear stockpile: China's President Xi Jinping, who has intensified his long-time threat to seize Taiwan.
China's attempts to develop its own advanced chip industry have failed and so it's been forced to import chips. But last year, Washington imposed restrictions on chipmakers from exporting certain semiconductors to china. Both Liu and Gelsinger fear the escalating trade war with China may backfire, and in Intel's case: could hurt business.
Lesley Stahl: Are they your biggest customer?
Pat Gelsinger: China is one of our largest markets today. You know, over 25% of our revenue is to Chinese customers. We expect that this will remain an area of tension, and one that needs to be navigated carefully. Because if there's any points that people can't keep running their countries or running their businesses because of supply of one critical component like semiconductors, boy, that leads them to take very extreme postures on things because they have to.
The most extreme would be China invading Taiwan and in the process gaining control of TSMC. That could force the U.S. to defend Taiwan as we did Kuwait from the Iraqis 30 years ago. Then it was oil. Now it's chips.
Lesley Stahl: The chip industry in Taiwan has been called the Silicon Shield.
Lesley Stahl: What does that mean?
Mark Liu: That means the world all needs Taiwan's high-tech industry support. So they will not let the war happen in this region because it goes against interest of every country in the world.
Lesley Stahl: Do you think that in any way your industry is keeping Taiwan safe?
Mark Liu: I cannot comment on the safety. I mean, this is a changing world. Nobody want these things to happen. And I hope-- I hope not too-- either.
One of America's most recognized and experienced broadcast journalists, Lesley Stahl has been a 60 Minutes correspondent since 1991.
Read full article at CNET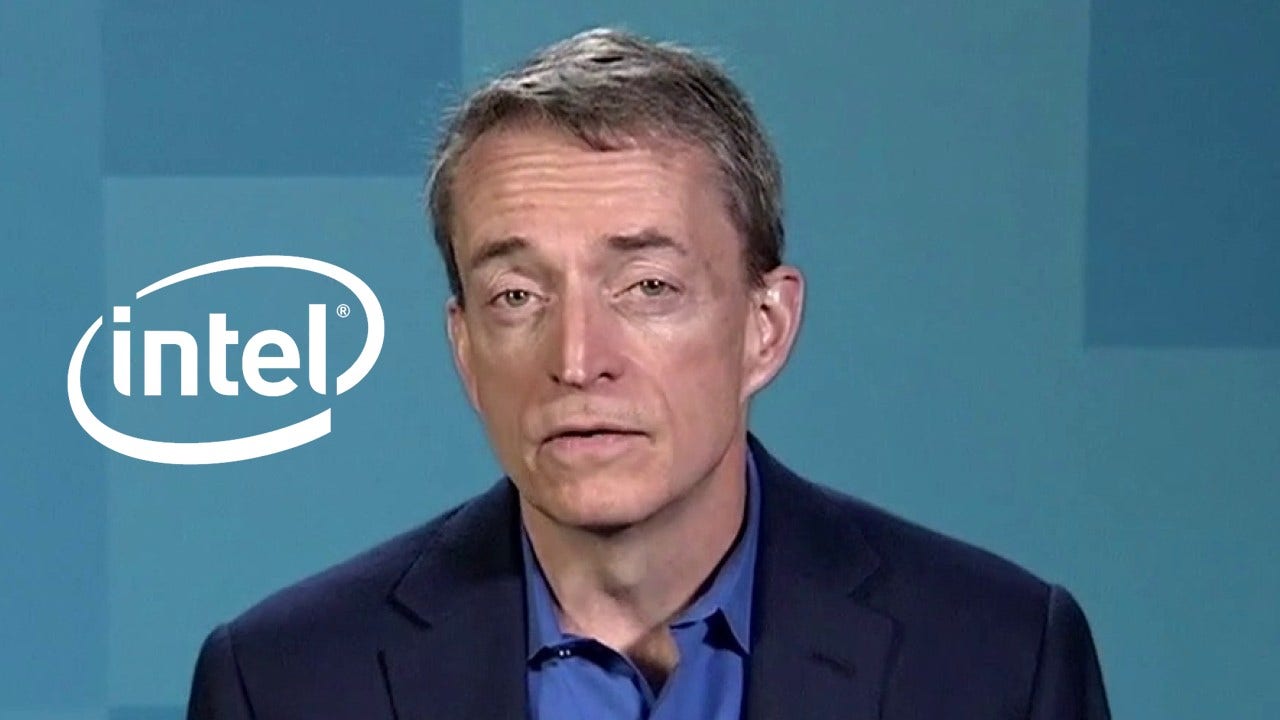 Fox Business 03 May, 2021 - 02:00pm
Quotes delayed at least 15 minutes. Real-time quotes provided by BATS BZX Real-Time Price. Market Data provided by Interactive Data (Terms & Conditions). Powered and Implemented by Interactive Data Managed Solutions. Company fundamental data provided by Morningstar. Earnings estimates data provided by Zacks. Mutual fund and ETF data provided by Lipper. Economic data provided by Econoday. Dow Jones & Company Terms & Conditions.
This material may not be published, broadcast, rewritten, or redistributed. ©2021 FOX News Network, LLC. All rights reserved. FAQ - Updated Privacy Policy
Intel CEO Pat Gelsinger will join 'Barron's Roundtable' at 10pm EST on FOX Business. 
Intel said on Sunday it will invest another $600 million in Israel to expand its research and development (R&D) and confirmed it was spending $10 billion on a new chip plant.
Intel is investing $400 million to turn its Mobileye unit headquartered in Jerusalem into an R&D campus for developing self-driving car technologies.
Another $200 million will be invested in building an R&D center, called IDC12, in the northern port city of Haifa next to its current development center.
Intel said the "mega chip design" facility will have a capacity of 6,000 employees.
Gelsinger, on his first European tour since taking charge of the company in February, in a statement issued on Sunday predicted "a vibrant future for Intel and Israel for decades to come".
In recent years, Intel has bought three Israeli tech companies - Mobileye in 2017 for more than $15 billion, artificial intelligence chipmaker Habana in 2019 for $2 billion and Moovit a year ago for $1 billion.
During his brief visit, Gelsinger met with Intel and Mobileye management and Israeli Prime Minister Benjamin Netanyahu.
Israel's Finance Ministry in early 2019 said Intel would get a $1 billion grant to build an $11 billion chip plant, although at the time Intel would not confirm the amount.
On Sunday, Intel said the investment would be $10 billion and the first phase of construction has begun.
Its current Fab 28 plant at the company's Kiryat Gat site produces 10 nanometre (nm) chips.
Intel has not disclosed whether the new plant will produce smaller chips, which can increase efficiency, but in March it said it was building two 7 nm chip plants in Arizona for some $20 billion.
Intel Israel's exports grew to a record $8 billion in 2020 from $6.6 billion in 2019, accounting for 14% of total high-tech exports and 2% of Israel's GDP.
Intel is the largest employer of Israel's high-tech industry with nearly 14,000 workers.
This material may not be published, broadcast, rewritten, or redistributed. ©2021 FOX News Network, LLC. All rights reserved. FAQ - Updated Privacy Policy
The Detroit News 03 May, 2021 - 02:00pm
"We have a couple of years until we catch up to this surging demand across every aspect of the business," new Intel CEO Pat Gelsinger said.
A link has been sent to your friend's email address.
A link has been posted to your Facebook feed.
To find out more about Facebook commenting please read the Conversation Guidelines and FAQs
Welcome to our new and improved comments, which are for subscribers only. This is a test to see whether we can improve the experience for you. You do not need a Facebook profile to participate.
You will need to register before adding a comment. Typed comments will be lost if you are not logged in.
Please be polite. It's OK to disagree with someone's ideas, but personal attacks, insults, threats, hate speech, advocating violence and other violations can result in a ban. If you see comments in violation of our community guidelines, please report them.
The global semiconductor shortage roiling a wide range of industries likely won't be resolved for a few more years, according to Intel Corp.'s new Chief Executive Officer Pat Gelsinger.
The company is reworking some of its factories to increase production and address the chip shortage in the auto industry, he said in an interview with CBS News, based on snippets from its "60 Minutes" program that will be aired later Sunday. It may take at least several months for the strain on supply to even begin easing, he added.
"We have a couple of years until we catch up to this surging demand across every aspect of the business," Gelsinger said.
Demand for semiconductors was boosted in 2020 as consumers scooped up home gadgets during the pandemic. But meeting that increase has been hard, thanks to shuttered plants, among other factors. Companies worldwide say they expect supply-chain constraints due to logistics backlogs and the chip shortage to continue for much of 2021.
The global crunch has catapulted semiconductor firms into the limelight and to the top of political agendas. The Biden administration last month told companies vying with each other for semiconductors that he has bipartisan support for government funding to address the shortages.
PREVIOUS REPORT: How a tiny chip wounded the U.S. auto industry
Gelsinger said U.S. dominance in the industry had dwindled so much that only 12% of the world's semiconductor manufacturing is done in the country today, from 37% a quarter of a century ago. Intel is the only manufacturer of high-end, cutting edge chips, he told CBS.
"And anybody who looks at supply chain says, That's a problem,'" he said. "This is a big, critical industry and we want more of it on American soil: the jobs that we want in America, the control of our long-term technology future."
He added that his company won't be "anywhere near as focused" on its share repurchase program as it's been up to now.
The supply constraints are hitting a wide array of industries, with tech firms and automakers alike flagging production cuts and lost revenue from the fallout.
It has forced the entire auto industry to cut output, with Ford announcing the shortage will likely reduce production by 1.1 million vehicles this year. Jaguar Land Rover Automotive Plc, Volvo Group and Mitsubishi Motors Corp. recently joined the growing list of manufacturers idling factories. Apple Inc. warned supply constraints are crimping sales of iPads and Macs.
Meanwhile, Mark Liu, chairman of Taiwan Semiconductor Manufacturing Co., told CBS his company, having heard about shortages at the end of last year, tried to "squeeze" out as many chips as possible for car companies.
"Today, we think we are two months ahead, that we can catch up (to) the minimum requirement of our customers – by the end of June," he said.
The supply shortage may only be alleviated by the end of the year or early 2022, CBS said.
"There's a time lag," Liu said. "In car chips particularly, the supply chain is long and complex."
Liu also sought to ease concerns that U.S. companies are relying on Asian suppliers, which account for 75% of manufacturing, according to CBS.
"This is not about Asia or not Asia, because a shortage will happen no matter where the production is located," he said. "Because it's due to the Covid."
© 2021 The Detroit News, a Digital First Media Newspaper. All rights reserved.
EUobserver 03 May, 2021 - 02:00pm
By EUobserver
US microchip maker Intel wants €8 billion in state aid to make it "competitive" to build a new factory in Europe instead of Asia, its CEO, Pat Gelsinger, has told Politico. "We think of Germany as a good candidate," he added, in German newspaper Handelsblatt, after visiting Brussels and Berlin last weekend. "Europe will drastically increase [chip] production capacity," EU single-market commissioner Thierry Breton tweeted, after meeting Gelsinger Friday.
Best value, save 34%
Student or retired? Then this plan is for you.
Our exclusive news stories and investigations. Influential. Investigative. Independent.
Watch our editor-in-chief Koert Debeuf explain the reasons in this 30-second video.
, your membership gives you access to all of our stories. We highly appreciate your support and value your feedback. If you have any thoughts on this story, we would love to hear it.
Statements, literary quotes, and jokes, but no action - that is how the EU handled Russia's decision to blacklist its highest official.
A study revealed that air-pollutant emissions from the power plant and the Turów mine caused an estimated 120 premature deaths in 2017, and 51,000 days of sick leave from work.
EU leaders will focus on a social summit in Porto this weekend, where they will hold a video conference with Indian PM Narendra Modi.
The truth is brutally simple: the G7 is a relic of the past. It deserves an emotional and respectful adieu but should be taken off life support.
Preliminary UN talks on Cypriot reunification have broken up with sides further apart than before they began.
Arlene Foster has been under internal pressure for months because of the party's annoyance at her failure to stop the creation of an economic border between Northern Ireland and the rest of Great Britain as part of the Brexit deal.
Electrek 03 May, 2021 - 12:47pm
Tesla explained how it pivoted to avoid the global microchip shortage that Intel now says could last for several more years.
The pandemic has resulted in an increase in demand for many electronics and computers that the supply chain couldn't handle, especially the semiconductor industry.
This microchip shortage, in turn, affected the automotive industry, which has increasingly become a big consumer of microchips.
We previously released a deep-dive report on how it is affecting electric vehicle production as several automakers had to halt production until chip supply could catch up.
Pat Gelsinger, CEO of Intel, one of the biggest semiconductor companies, recently said that it could take a "couple of years" for the industry to catch up to the surging demand.
Tesla was also affected by the chip shortage.
During Tesla's Q1 2021 earnings call last week, CEO Elon Musk said that Tesla had some very important supply chain issue, mentioning the chip shortage, and even compared Tesla's logistics difficulties to World War 2 logistics challenges:
"This quarter, and I think we'll continue to see that a little bit in Q2 and Q3, had some of the most difficult supply chain challenges that we've ever experienced in the life of Tesla and same difficulties with supply chain, with parts — over the whole range of parts. Obviously, people have heard about the chip shortage."
Tesla uses several chips inside its vehicles for different control systems and its infotainment system. Most famously, the automaker uses a chip that it designed itself for its self-driving software.
That chip is produced by Samsung.
Interestingly, Tesla disclosed that it managed to avoid being too affected by the chip shortage through pivoting to microcontrollers and developing new firmware to work with new chips from different suppliers.
The company wrote in its shareholders letter:
"In Q1, we were able to navigate through global chip supply shortage issues in part by pivoting extremely quickly to new microcontrollers, while simultaneously developing firmware for new chips made by new suppliers."
The automaker did note that the supply chain issues could still affect them through the next few quarters, but Tesla only had to close its Fremont factory for a few days last quarter, which is not as bad as the production halts that some other automakers are reporting.
I don't know about logistics issues comparable to WWII, but the supply chain pivot that Tesla did to avoid the bulk of the chip shortage is impressive.
Tesla is showing the advantages of its startup mentality to move quickly and stay nimble.
This could be a big deal in the next few years if the chip shortage indeed persists like Intel predicts.
What do you think? Let us know in the comment section below.
FTC: We use income earning auto affiliate links. More.
Fred is the Editor in Chief and Main Writer at Electrek.
You can send tips on Twitter (DMs open) or via email: fred@9to5mac.com
Through Zalkon.com, you can check out Fred's portfolio and get monthly green stock investment ideas.
First Tesla Powerwall+ images and specs released
This new e-bike is one of the lightest in the world
Rivian's Amazon vans begin deliveries in Colorado
Will quantum computing deliver for battery cells?
Motley Fool 03 May, 2021 - 07:00am
Founded in 1993 by brothers Tom and David Gardner, The Motley Fool helps millions of people attain financial freedom through our website, podcasts, books, newspaper column, radio show, and premium investing services.
Intel (NASDAQ:INTC) recently launched Intel Foundry Services, a new division of its internal foundry that will manufacture third-party chips. It kicked off that expansion with a $20 billion investment in two new foundries in Arizona, and it plans to build more plants across the U.S. and Europe.
Intel has engaged with more than 50 "potential" customers for the Foundry Services business so far, and it believes its plants can help alleviate the global chip shortage. The Biden administration's plan to spend $50 billion on expanding America's domestic chipmaking sector could also support Intel's ambitions.
Intel considers this expansion to be a crucial part of the IDM (Integrated Device Manufacturer) 2.0 strategy it unveiled in March. With that plan, Intel's new CEO Pat Gelsinger shut down the idea that the company needed to transition to a "fabless" model like Advanced Micro Devices (NASDAQ:AMD) and outsource the production of its chips to a third-party foundry.
That's a bold move, but it seems to ignore many of Intel's past and current problems. Let's see why Intel's foundry plans still don't make much sense.
In the past, many chipmakers manufactured their own chips. But as chips became smaller and more difficult to manufacture, many chipmakers shut down their capital-intensive foundries and outsourced their chips to major contract chipmakers like Taiwan Semiconductor Manufacturing (NYSE:TSM) and Samsung.
Meanwhile, Intel's own foundry fell behind TSMC and Samsung in the "process race" to create smaller and more powerful chips. Intel fumbled its transition from 14nm to 10nm chips in 2018, then delayed its transition from 10nm to 7nm chips last year. Those missteps resulted in CPU shortages, which enabled AMD, which uses TSMC's foundries, to gobble up Intel's market share in PCs.
TSMC started mass producing 7nm chips and 5nm chips in 2018 and 2020, respectively. Samsung also started to mass-produce 5nm chips last year. Intel doesn't expect to launch its first 7nm chips until 2023.
Intel's manufacturing issues were so severe that Gelsinger agreed to outsource the production of some of its CPUs to TSMC earlier this year. Gelsinger also said Intel would engage with other smaller third-party foundries like UMC (NYSE:UMC) and GlobalFoundries.
Those moves suggested Intel could divest its foundries, as AMD did with its stake in GlobalFoundries nearly a decade ago, and focus on designing better chips and letting more advanced foundries do the heavy lifting.
However, Intel's IDM 2.0 plan suggests it will only temporarily rely on those foundries until it can solve its own R&D and manufacturing issues. Gelsinger believes doubling down on manufacturing could help Intel eventually restore its lead in the process race.
Yet catching up to TSMC would be extremely difficult, since the Taiwanese foundry already plans to spend more than $100 billion over the next three years on R&D and capacity expansion to maintain its lead.
Intel Foundry Services plans to manufacture a wide range of x86, Arm, and RISC-V chips for third-party chipmakers. This business could generate some extra revenue for Intel, but it's still baffling, for three reasons. First, it's more logical for Intel to dedicate its new foundries to solving its own manufacturing issues instead of rushing to serve other chipmakers. Second, the Foundry Services segment will likely generate lower-margin revenue than its core business. The segment's higher costs will also likely impact its ability to repurchase shares or raise its dividend.
Lastly, Intel seems confident about starting a new foundry business because TSMC and Samsung's plants are fully booked right now. However, TSMC and Samsung are also expanding their capacity to meet the market's demand -- which could convince Intel's "potential" foundry customers to stick with the market leaders instead.
Last year, I believed Intel had two ways to resolve its R&D and manufacturing issues: It could either go all-in on first-party manufacturing or become a fabless chipmaker like AMD. I didn't expect Intel to simultaneously expand its own capacity while providing third-party foundry services to other chipmakers. It's a bold move, but I think it's far too late for Intel to catch up to TSMC and Samsung in the process race -- even if the U.S. government supports its effort with generous government subsidies.
Stock Advisor launched in February of 2002. Returns as of 05/03/2021.
VentureBeat 03 May, 2021 - 01:50am
Intel today announced it will spend $3.5 billion to upgrade its factory in New Mexico as part of a plan to expand domestic manufacturing investments.
Intel CEO Pat Gelsinger, who took over as CEO on February 15, appeared in a 60 Minutes segment that included the announcement. More information will be released on Monday.
Intel is also planning to spend $10 billion on a new factory in Israel and has already said it will spend $20 billion to build two new factories in Arizona. Gelsinger noted in the 60 Minutes interview that the U.S. had about 37% of the worldwide chip production about 25 years ago, but that percentage has sunk to 12% today. And while there were once 25 major companies making leading-edge chips based on the best manufacturing processes, today only three are doing so: Intel, Taiwan's TSMC, and Samsung.
Above: Intel is investing heavily in chip production.
60 Minutes also interviewed TSMC CEO Mark Liu, who responded to Intel's investments with a pledge to spend $100 billion on chip research and manufacturing. This includes a new U.S. factory in Phoenix, Arizona, where Intel's efforts have been concentrated. Both companies are responding to a worldwide shortage of chips, which are used in everything electronic. The global shortage of semiconductors can be traced to heightened demand for electronics during the pandemic; the voracious appetite of countries such as China; and a lack of investment in chip factories, which can cost at least $10 billion.
U.S. President Joseph Biden has pledged to provide $50 billion in support for the country's chip industry as part of an effort to make the industry more competitive. This has raised some concerns, as much of that money will go toward helping companies like Intel, which had $78 billion in revenues last year and doesn't necessarily need government help. But Gelsinger pointed to the semiconductor investments Asian countries have made and their overwhelming 74% share of global production.
He said the chip industry is critical and that more of it should be on American soil. He also acknowledged that Intel had stumbled in both chip design and manufacturing and that it may take a couple of years for the company to catch up to rivals. And he noted that Intel's board decided to spend less money on stock buybacks as part of its decision to bring back Gelsinger, who spent decades working at Intel, as the CEO.
On Monday morning, Intel provided additional information. The company said the New Mexico factory in Rio Rancho will be upgraded to handle Foveros, Intel's advanced 3D packaging technology.
The multi-year investment is expected to generate 700 tech jobs, 1,000 construction jobs, and an additional 3,500 jobs in the state. Planning has begun and construction is expected to start in late 2021.
Keyvan Esfarjani, senior vice president of Intel, said in a statement that other companies are interested in using the Foveros technology as part of the Intel Foundry Services business, which will provide chip production for other companies.
The Foveros tech enables Intel to build processors with vertically stacked functions, rather than side-by-side, providing greater performance in a smaller space.
Intel has invested $16.3 billion in the New Mexico factory since 1980. Its annual economic impact in the state is $1.2 billion. The company purchases renewable energy for the factory's electrical system.
[Updated 9 a.m. Pacific time on 5/3/21 with additional info on the New Mexico factory.]
Join us for the world's leading event about accelerating enterprise transformation with AI and Data, for enterprise technology decision-makers, presented by the #1 publisher in AI and Data