Who owns Ben and Jerry ice cream?
Ben & Jerry's, a wholly-owned autonomous subsidiary of Unilever, operates its business on a three-part mission statement emphasizing product quality, economic reward and a commitment to the community. unileverusa.comBen & Jerry's | Brands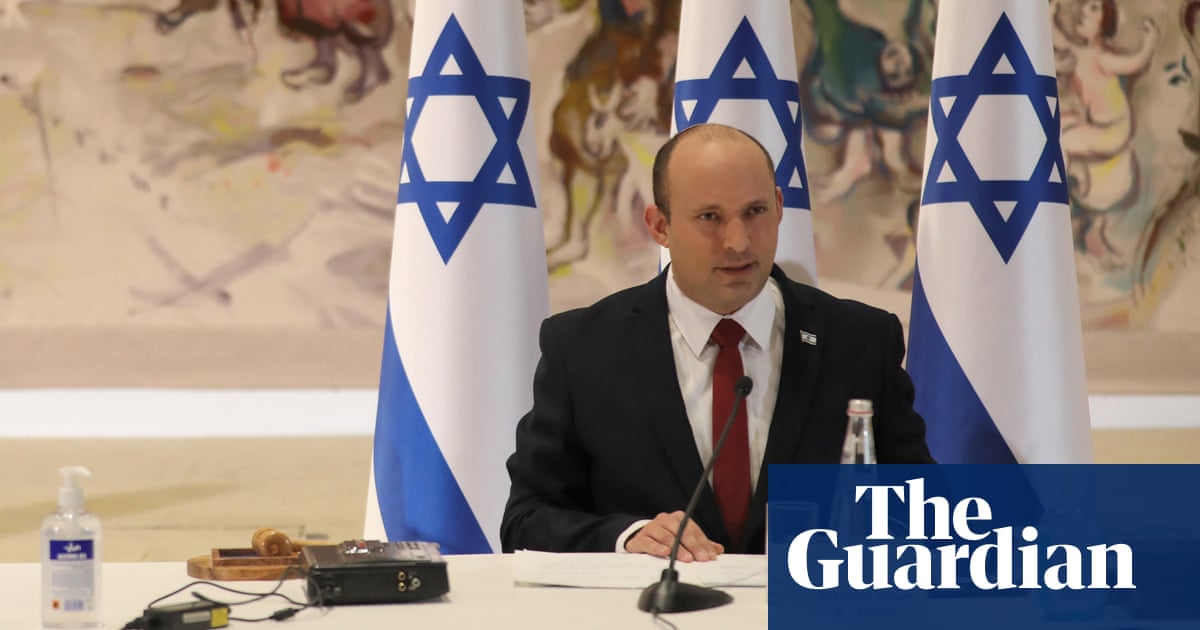 The announcement from the ice-cream maker, which has also taken political stances on the climate crisis and social justice issues such as Black Lives Matter, is one of the highest-profile rebukes of Israeli settlement building to date by a well-known brand.
About 700,000 Israelis live in settlements – built on land captured by Israel during the 1967 war – which are regarded by most of the international community as illegal and a significant stumbling block towards lasting peace with the Palestinians.
Bennett's office issued a statement on Tuesday in which it said the prime minister had spoken to Unilever's chief executive, Alan Jope, about what he called a "clearly anti-Israel step", adding that the move would have "serious consequences, legal and otherwise, and that [Israel] will act aggressively against all boycott actions directed against its citizens".
Israel's foreign ministry also condemned the decision as "a surrender to ongoing and aggressive pressure from extreme anti-Israel groups" and said the company was cooperating with "economic terrorism".
In a statement on its website, Ben & Jerry's said it had recognised "the concerns shared with us by our fans and trusted partners" and concluded that sales in the occupied Palestinian territories were "inconsistent with our values", informing its longstanding licensee that the licence agreement would not be renewed when it expires at the end of next year. The company plans to keep selling its products in Israel, but through a different arrangement.
The British conglomerate Unilever acquired Ben & Jerry's in 2000, on the condition it granted the Vermont-based ice-cream maker more autonomy than its other subsidiaries in order to preserve the company's "culture and social mission".
A political source told Haaretz news organisation there were fears that other international companies might follow Ben & Jerry's lead under pressure from the BDS movement – a Palestinian-led initiative advocating boycotts, divestment and sanctions against Israeli institutions and businesses, which many Israelis denounce as antisemitic.
BDS applauded Ben & Jerry's decision as "a decisive step towards ending the company's complicity in Israel's occupation and violations of Palestinian rights", but called on the company to do more.
"We hope that Ben & Jerry's has understood that, in harmony with its social justice commitments, there can be no business as usual with apartheid Israel," it said.
Several other international businesses and investors have pulled out of Israeli settlements or instigated secondary boycotts of companies involved in settlement-building in recent years. The highest-profile example was Airbnb, which in 2018 announced it would remove listings in West Bank settlements but eventually reneged on the decision.
The EU has also applied consistent pressure, ruling in 2019 that member states must identify products made in Israeli settlements on their labels.
Read full article at The Times of Israel
New York Daily News 21 July, 2021 - 04:00am
The decision came after months of online campaigning by those who were indignant that Israel dared defend itself against attacks from the terrorist group Hamas in ways that regrettably cost some innocent Palestinian lives.
For an American company like Ben & Jerry's, the decision to align with the anti-Semitic Boycott, Divestment and Sanctions (BDS) movement, a movement that has been denounced by both major U.S. political parties as well as the majority of states as just another in the long history of boycotts against Jews, is not only shameful; it is possibly illegal.
Since Israel is the world's only Jewish state, singling it out for boycotts and other punitive economic actions involves blatant discrimination on the basis of nationality and ethnicity. If you are curious as to what this looks like, consider Ben & Jerry's announcement that it will work to "find a different arrangement" to "stay in Israel" that cuts their long-term Israeli licensee out of sales to the West Bank, East Jerusalem and Gaza. The company refused to comment when asked if their products would still be sold in Palestinian-owned stores in those areas (and it is unclear how they intend to continue sales in Israel while boycotting Judea and Samaria, which is illegal under Israeli law), but the strong implication is that if a Palestinian licensee wanted to sell in those regions, Ben and Jerry's would allow it.
Such discriminatory business practices are contrary to public policy. That is why there has been consistent bipartisan condemnation of the BDS movement by U.S. lawmakers. American anti-boycott regulations under the 1977 Export Administration Act, the Ribicoff Amendment to the 1976 Tax Reform Act and The Trade Facilitation and Trade Enforcement Act all express opposition to such boycotts. Acquiescence to a BDS pressure campaign could therefore expose a company like Ben & Jerry's to expensive legal challenges.
Second, boycotting Israelis in a discriminatory fashion violates the fiduciary duties of both loyalty and care that officers and directors owe a corporation and its shareholders. The duty of loyalty requires decision-makers to put the welfare and best interests of the company before their own personal interests (including the desire to virtue signal), while the duty of care requires them to reasonably consider the impact of their decisions on the company's economic prospects. BDS is bad for business: Thirty-five states already have anti-BDS legislation in place which might block those states from doing business with companies that proudly announce they will henceforth engage in BDS. That means that in many of these states, cafeterias at government offices, universities and so forth will not be allowed to stock their ice cream — and perhaps the much larger number of products made by its parent company, consumer products giant Unilever.
Losing that much market share by politicizing ice cream, all in the service of a controversial and arguably bigoted ideological stance, cannot be justified as good corporate governance.
Finally, Unilever is a publicly owned company. As such, they are required to file documents with the Securities and Exchange Commission and send disclosures to investors about risks that may affect the company. Presumably, after having agreed to divest based on a years-long anti-Semitic blacklist campaign, their next disclosure report will need to include a paragraph like this:
"Investment may involve serious risks, because we are currently engaging in a discriminatory boycott, in violation of applicable laws, and for no discernable corporate or business objectives. We may also incur significant liability and cost in defending the company against litigation and enforcement actions responding to our violations, and will likely incur loss of business from jurisdictions that have anti-boycott provisions in place." In fact, with reports that Ben & Jerry's has been sitting on this decision for months, they may already be liable for their failure to disclose.
Unilever has tried to distance themselves from the decision, noting in a separate statement that Ben & Jerry's Board made this decision entirely on their own. That does not absolve them of legal responsibility for the company they own. If Unilever has made agreements with Ben & Jerry's that prevent them from controlling such actions, they may find themselves in a position of having to choose between selling off the damaged brand or facing regulatory and legal responsibility for its actions.