Elon Musk
elonmusk
Bless America pic.twitter.com/QNagk4PArb
Elon Musk
elonmusk
New SpaceX Starlink cover shows transfer orbit from Earth to Mars pic.twitter.com/vwWeuhWCoP
Maye Musk
mayemusk
Happy July 4th from ⁦@kimbal⁩ ⁦@ToscaMusk⁩ ⁦@elonmusk⁩ and me! It isn't easy to become US citizens. It took me 12 years of paperwork, although my dad was born in Minnesota. Tosca became a USA citizen last year. All 12 of my grandchildren are American.🇺🇸🎉 pic.twitter.com/VPBj09HAW4
John Nosta
JohnNosta
In for a dual, perfect landing. Elon Musk, eat your heart out! @elonmusk #SpaceX pic.twitter.com/dq0JLOJbRb
Investors have high expectations for the global oil recovery because of the economic pick up in the U.S. — but those expectations could be "too optimistic," according to energy analyst Vandana Hari.
"The U.S. rebound and the U.S. leaving behind all Covid restrictions almost … dramatically, starting in April and May, has taken the markets by surprise," said Hari, founder and chief executive officer of Vanda Insights.
"But that has also set expectations on a slightly different, more optimistic path," she told CNBC's "Street Signs Asia" on Friday.
Multiple states in the U.S. have lifted Covid restrictions and a sense of normalcy has somewhat returned in the country.
"The U.S. macroeconomic indicators, the mobility indicators — are all going gangbusters," she said.
A relatively high vaccination rate has been an important part of the U.S. reopening. As of July 3, more than half the population — or 54.45% — has received at least one vaccine doses, according to Our World in Data.
Hari said the oil market appears to be using the U.S. as a model for what is going to unfold in the rest of the world.
"It may be too optimistic, but that's what the market is factoring in," she said.
Richer countries are leading the way when it comes to vaccinations and reopening, but Covid cases are still raging in many poorer nations that are unlikely to be able to follow the path of the U.S.
While she's "constructive" about where oil prices may be headed, Hari said she was less of a "raging bull" than those calling for $80 in 2021 or even $100 oil in 2022.
Brent prices could stay close to where they are now — in the $70 to $75 range — at least for the summer months, she said.
Brent crude futures traded at $76.09 a barrel on Monday in Asia, lower by 0.11%. U.S. crude futures were also lower by about 0.12% at $75.07 ahead of another meeting of OPEC and its allies, referred to collectively as OPEC+. The group failed to reach an oil output agreement on Thursday and Friday but will reconvene again on Monday to try to hammer out a deal on its production policy.
International benchmark Brent is up more than 45% since the beginning of the year, while the Nymex is 55% higher year-to-date.
Still, Hari acknowledged downside risks to oil prices.
"There's a lot of uncertainty still in the air with regard to the virus, the variants and how … countries manage," she said.
Most of the world still won't be close to mass immunity in the second half of 2021, she added.
Got a confidential news tip? We want to hear from you.
Sign up for free newsletters and get more CNBC delivered to your inbox
Get this delivered to your inbox, and more info about our products and services. 
Data is a real-time snapshot *Data is delayed at least 15 minutes. Global Business and Financial News, Stock Quotes, and Market Data and Analysis.
Read full article at CNBC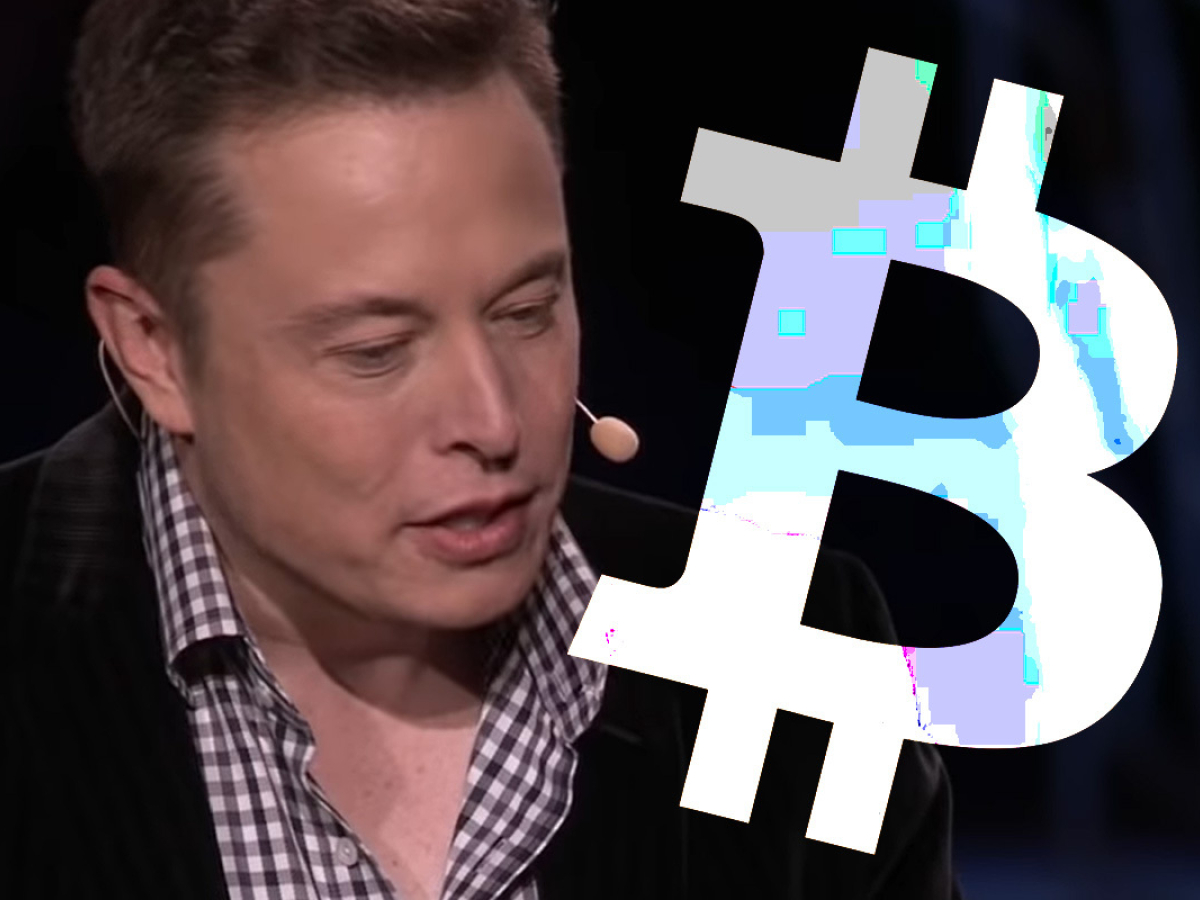 U.Today 05 July, 2021 - 01:16am
Bitcoiners have referred to the recent fire in the Gulf of Mexico as an example of how much Bitcoin miners' work, who constantly seek alternative sources of energy for their rigs, is safer for the environment that traditional energy industry based on oil and natural gas.
Among them is analyst Willy Woo, venture investor Anthony Pompliano and Kraken's Dan Held.
One Bitcoin enthusiast with over 111,000 subscribers has tagged Elon Musk to dare him to say more stuff about BTC being bad for the environment compared to the oil boiling the ocean.
The fire on the surface of the gulf near Mexico's Yucatan peninsula that started on Friday due to a leak in the underwater pipeline has been extinguished by now, according to the oil company Pemex, as reported by Reuters.
The social media has already called this incident an "eye of fire" since the fire spot had a circular shape. More than five hours was necessary to put the fire out completely.
Bitcoin enthusiasts on Twitter have been sharing the viral video of the "eye of fire", leaving comments about burning Petrodollar, BTC opponents blaming Bitcoin miners for harming the environment.
Bitcoiner @LilMoonLambo tagged the chief of Tesla and SpaceX Elon Musk in his tweet to dare him to post another tweet about the damage given to the environment by Bitcoin miners.
Earlier this year, Elon Musk suspended the acceptance of Bitcoin payments by Tesla for its e-cars, saying that until Bitcoin miners switch to renewable energy, the company will not resume accepting BTC.
According to Musk, at least 50 percent of PoW mining operations must be based on green energy. China continued the trend started by Elon and began banning cryptocurrency miners from the country, forcing a massive drop in the BTC hashrate to occur.
However, according to a briefing of the Bitcoin Miner Council meeting cited by MicrioStrategy CEO Michal Saylor earlier this week, slightly over 50 percent of Bitcoin mining is already done using renewable sources of energy.
His articles have been quoted by such crypto influencers as Tyler Winklevoss, John McAfee, CZ Binance, Max Keiser, etc.
Currently Yuri is a news writer at U.Today and can be contacted at yuri.molchan@u.today.
Disclaimer: Any financial and market information given on U.Today is written for informational purpose only. Conduct your own research by contacting financial experts before making any investment decisions.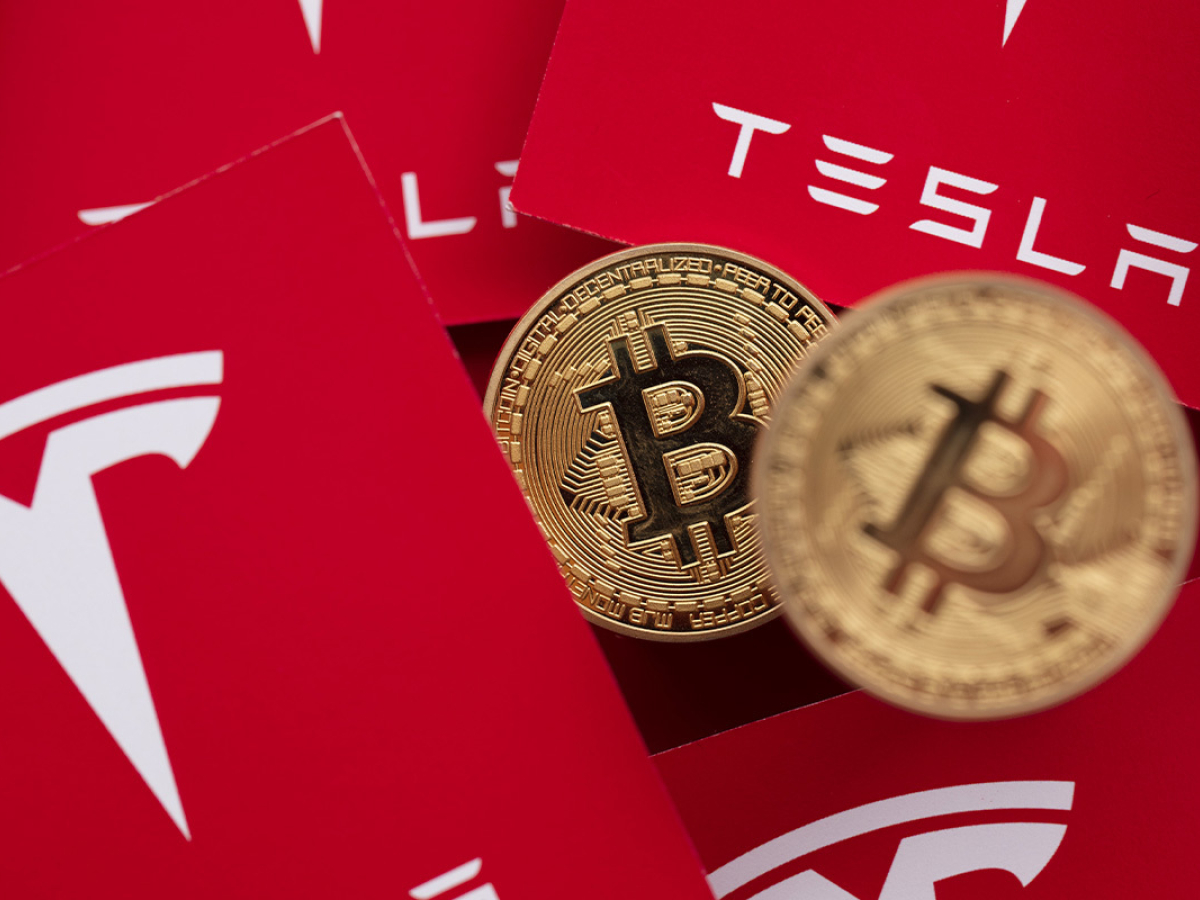 U.Today 05 July, 2021 - 01:16am
Benjamin Cowen, who founded BC Analytics company and runs it, has taken to Twitter to remind the crypto audience that 56 percent of Bitcoin mining operations is now based on sustainable energy.
For that, he cited a tweet by Michael Saylor, CEO of business software giant and the first corporate holder of Bitcoin.
Now, Cowen wonders if Elon Musk intends to resume Tesla accepting BTC payments for its electric automobiles and tweet about it soon.
So will @elonmusk be tweeting soon that Tesla will accept bitcoin again? https://t.co/0MeIsvkxC6
Earlier this year, Musk pushed the Bitcoin price down substantially by tweeting that Tesla suspends accepting BTC as payment due to the controversial issue of the carbon footprint left by Bitcoin miners globally.
Tesla chief stated later on that the company will resume taking Bitcoin as payment once at least 50 percent of BTC mining operations are based on green energy.
His articles have been quoted by such crypto influencers as Tyler Winklevoss, John McAfee, CZ Binance, Max Keiser, etc.
Currently Yuri is a news writer at U.Today and can be contacted at yuri.molchan@u.today.
Disclaimer: Any financial and market information given on U.Today is written for informational purpose only. Conduct your own research by contacting financial experts before making any investment decisions.
Business Insider India 05 July, 2021 - 01:16am
Tesla has gotten fed up with the delays. In April, the company sent a letter to the Brandenburg state government complaining about the "irritating" approval process that had begun 16 months earlier, Bloomberg reported.
Tesla has also met fervent opposition from environmental groups who are concerned about the mammoth plant's impact on the local wildlife and water supply. Activists have mounted demonstrations and gone through the courts to make their voices heard.
In February 2020, as Tesla prepared the site for construction, a German court ruled that the company had to temporarily stop clearing trees while it considered objections from the Green League. Courts told Tesla to suspend deforestation efforts again in December after activists complained that construction was disturbing the habitats of hibernating snakes and lizards.
While Tesla's sky-high share price makes it the most valuable car company on the planet, it didn't earn that title by selling the most cars. Far from it.
The company moved a record 500,000 vehicles in 2020. Some of the world's largest automakers sell that many of a single model. Expanding production volumes and ramping up sales is crucial to Tesla's future profitability, especially as legacy manufacturers and startups begin to flood the market with new EVs.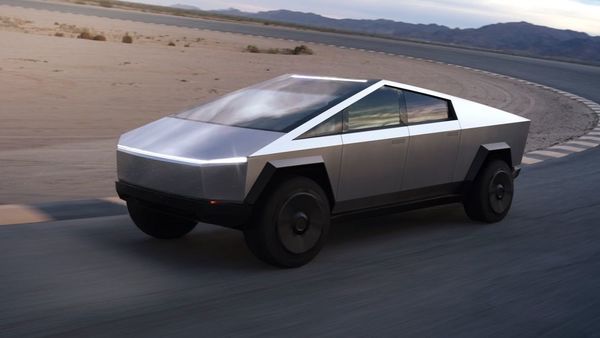 HT Auto 05 July, 2021 - 01:16am
Tesla chief Elon Musk has confirmed that Tesla Cybertruck will get rear-wheel steering. He took to Twitter to share that the electric vehicle maker is doing so to make the Cybertruck capable enough to handle tight turns and have efficient manoeuvring ability.
However, it is not known if the Cybertruck will get basic rear-wheel steering or will have a special mode like the Crab mode feature found in the GMC Hummer EV. In this mode, the Hummer utilises its four-wheel steering to move sideways.
(Also read | One million reservations for Tesla Cybertruck but wait still on for deliveries)
Musk also noted that the final production version of the Cybertruck will be almost exactly as it has been shown in its previous appearances with only minor changes. In the past, he had talked about Tesla's plans of updating the Cybertruck's adaptive air suspension. They also thought about making the truck smaller, however, Musk had scrapped that plan after a design review in May last year.
(Also read | Tesla Cybertruck may have range of 980 kms, reveals new patent filing: Report)
The Tesla Cybertruck has been seen multiple times on the roads of California, New York and Texas. Musk also said in the tweet that "great things" will be implemented in the Cybertruck, however, he kept those details under wrap.
Earlier it has been reported that Tesla Cybertruck will get a roof embedded with solar cells. This solar roof will also be retractable. Reports say that Tesla's tri-motor variant has the highest range that moves up to more than 805 km and it can also touch the speed of 96 kmph in 2.9 seconds. The price of the three-motor version of the Cybertruck is expected to start from $50,000 and its dual-motor version will start at $40,000.
Log in to our website to save your bookmarks. It'll just take a moment.
Your session has expired, please login again.
ZyCrypto 03 July, 2021 - 09:16am
A fire erupted on the surface of the Gulf of Mexico on Friday after a gas leak from an undersea pipeline, reports said. Videos of bright orange flames spewing out of the ocean like an apocalyptic movie attracted the attention of the online community, with clips of three boats spraying jets of water on the fire quickly garnering millions of views. Mexico's state-owned oil giant Pemex stated that there were no injuries and the "eye of fire" took over 5 hours to extinguish.
The cause of the fire is still being investigated, but as usual, the crypto Twitter community used the opportunity to let the world know that bitcoin fixes it.
The Chinese government cracking down on bitcoin mining and Elon Musk halting bitcoin payments at Tesla on the account of the massive amounts of energy used to mine both resulted in the BTC price swiftly cutting in half.
But do these claims that bitcoin causes environmental degradation miss the mark?
One interesting way to look at this, according to Statistician Willy Woo, is that bitcoin is backed by "clean renewable energy" while the USD Petrodollar is backed by the "eye of Sauron".
Other crypto observers asked Elon Musk to elaborate how bitcoin mining is bad for the planet whilst the Petrodollar caused a literal fire on the surface of the ocean in the Gulf of Mexico.
Bitcoin mining has never caused the Gulf of Mexico to catch fire. Notably, bitcoin miners are increasingly relying on carbon-free energy sources to create new bitcoins and update the digital ledger that keeps track of all transactions on the network. This makes it safer for the environment unlike the legacy energy industry that is backed by crude oil and fossil fuels.
In mid-June, Elon Musk announced that his electric car maker would resume accepting bitcoin as payment once it confirms there is at least 50% green energy usage by bitcoin miners.
Yet, MicroStrategy's Michael Saylor has asserted that bitcoin is currently one of the world's cleanest industries in the world. In a July 1 tweet, Saylor revealed that bitcoin's mining electricity mix had grown to 56% during the second quarter, based on a survey by the Bitcoin Mining Council. As such, BC Analytics founder and CEO Benjamin Cowen is wondering whether Musk will soon be tweeting the resumption of bitcoin payments at Tesla.
So will @elonmusk be tweeting soon that Tesla will accept bitcoin again? https://t.co/0MeIsvkxC6
As you might recall, the Bitcoin Mining Council was announced shortly after Tesla suspended bitcoin payments. Saylor brokered a meeting between Musk and North American bitcoin miners to discuss clean energy usage in mining. The miners subsequently formed the Bitcoin Mining Council which aims to change the narrative around the flagship cryptocurrency's energy consumption.