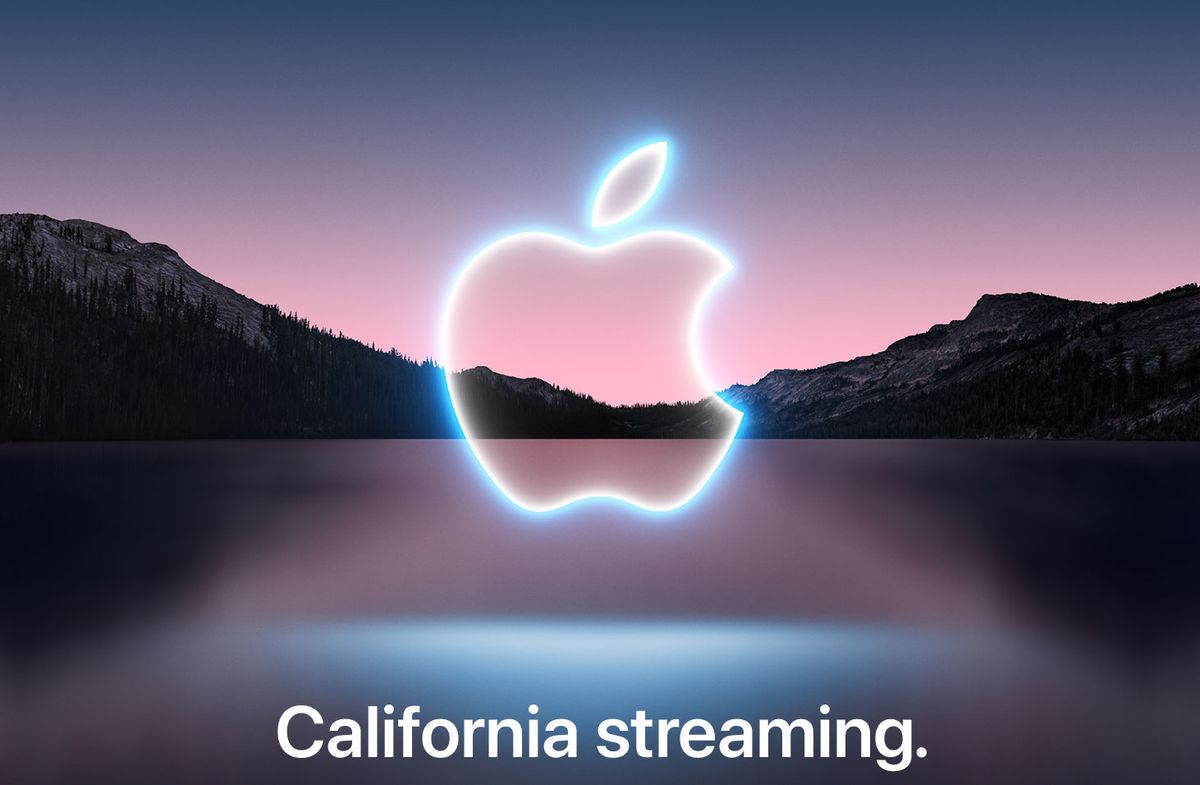 Apple's next product event is happening Sept. 14, and you won't want to miss a single announcement
Like other recent Apple product launches, this upcoming Apple event will be a virtual-only affair so streaming will be the only way to see what new products make an appearance. Along with the new iPhone lineup, Apple could launch the Apple Watch 7, AirPods 3 or an iPad 9 or iPad mini 6. In other words, this isn't an occasion you'll want to miss.
Rumors point to a lot of different Apple products in the works — from new wireless earbuds to watches, tablets and laptops. In fact, Apple has so many potential products to launch that the September 14 event could be the first of multiple streaming events this fall showcasing refreshed Apple gear.
For now, let's focus on the event at hand. Here's how to watch the Apple event on September 14.
Unlike pre-pandemic events, when Apple invited people to its on-campus theater at its Cupertino, Calif., headquarters, the Sept. 14 product launch will only be beamed online.
The easiest way is to head to Apple's website, as Apple will post a live stream of the event there. In recent times, Apple has also posted a link on its YouTube channel, and that seems to be the case again, as there's already a Sept. 14 event streaming page.
If you've got an Apple TV, you can follow along from Apple's set-top box. On the day of the event, just launch the TV app to find the live stream.
It's almost certain Apple will show off the iPhone 13. Apple typically holds launch events for its phones in September — the iPhone 12 launch was the rare, pandemic-caused exception — and all signs point to Apple's new phones being on track to come out this month.
Like the iPhone 12, we're expecting four iPhone 13 models, likely powered by the A15 Bionic chip and said to feature smaller notches on their displays. (Expect the same sized phones as the iPhone 12, too.) The iPhone 13 Pro models sound like it'll get the more substantial upgrades with fast-refreshing displays and improved cameras, particularly the ultrawide angle lens. But the iPhone 13 and iPhone 13 mini could feature LiDAR sensors like its Pro counterparts, supposedly adopting the iPhone 12 Pro Max's sensor shift stabilization feature.
We'd expect some other products to join the iPhone 13 on stage. Apple reportedly is working on the AirPods 3, and the new wireless earbuds seem like a natural fit to include in a phone launch, especially since Apple no longer includes headphones with its handsets.
Likewise, the Apple Watch 7 could ship alongside the iPhone 13. Most of the ambitious health features sound like they're slated for post-2021 Apple Watch releases, but we are anticipating a new look with flatter, bigger displays. Mixed production delay reports leave us unsure of whether it'll be ready for September 14th's event, so we'll have to wait to see.
That's not all. Apple could continue its transition to building its own laptop chips by introducing more MacBook Pro models, powered by the upcoming M1X chip. And we've also heard rumors about a new version of the iPad mini along with a low-cost iPad aimed at students — possibly the iPad 9. Though at this point, the Sept. 14 Apple event sounds like it would be pretty crowded.
To that end, Apple is probably planning multiple product events — one for its phones and wearables, another for its tablets and a third for its Macs. Last fall saw a series of Apple product events, and a number of observers expect the company to repeat the pattern this year.
We'd expect those events to get announced after Apple holds its Sept. 14 product launch. After all, the iPhone 13 deserves its time in the sun.
Thank you for signing up to Tom's Guide. You will receive a verification email shortly.
There was a problem. Please refresh the page and try again.
© Future US, Inc. 11 West 42nd Street, 15th Floor, New York, NY 10036.
Read full article at CNET
MacRumors 13 September, 2021 - 08:00am
The meme, "Every day I put on my silly little outfits and do my silly little tasks," accurately distills the ennui of pandemic life, which often feels like a video game — repetitive with little exciting dialogue. Except ... most video game characters are equipped with only one silly outfit of choice, worn day after day without complaint. We might be living in a simulated reality, but the unspoken rules of that world expect me to change up my 'fits from time to time as I go about my silly little tasks. But, hypothetically speaking, if I had to pick one default outfit, something that's comfortable and functional for everyday wear, my choice would probably be the exercise dress.
It's not a stretch to claim that most millennial and Gen Z-aged women have heard of the dress — or even own one themselves. For those unfamiliar, allow me to explain: The exercise dress, as its name implies, is an all-in-one garment made from stretchy fabric (generally a nylon-spandex blend), with built-in spandex shorts under a short, slightly flared skirt. It's the definition of modern athleisure: loungewear that is active and stylish.
The dress is designed for exercising and the occasional run (or walk) around town, and I've witnessed women sporting it at the farmers market, the coffee shop, the beach, happy hour drinks, and casual social functions without a second thought. It's not a coincidence, then, that "doing things" is the hashtag-cum-lifestyle mission of Outdoor Voices, the millennial-run athleisure brand credited with launching exercise dresses into the fashion zeitgeist.
The Exercise Dress (which, in this case, carries proper noun significance) was first released by Outdoor Voices for $100 in 2018 and became the unofficial blueprint for most workout dresses on the market. The dress debuted with much fanfare in a Los Angeles roller skating rink and involved a rollout campaign featuring a CGI influencer, multiple giveaways, and an aggressive social media strategy. It quickly became the brand's bestselling item and was restocked six times over the next year as it developed an obsessive internet following. Ardent fans treat the exercise dress as a wardrobe collectible, an item to be owned in multiple prints and cuts. And in 2021, the craze has seemingly yet to settle. Outdoor Voices released a new and improved version of the dress in April, but the market has since grown increasingly saturated.
For a certain subset of shoppers, it feels like the exercise dress is everywhere. It not only encapsulates the latest fashion trends, it is also great for brands — as a simple, replicable garment to create and as a hugely marketable product to sell. The internet is dotted with exercise dress replicas in a multitude of styles, colors, and prints with an absurd variety of names, like Paprika Bloom, Ghostin' Celadon, and Snow Leopard. We have, as the New York Times declared, reached "peak exercise dress." Admittedly, society seems to be approaching the peak of everything, from oat milk to streaming services, but a quick Google search confirms the garment's ubiquity among retailers.
Halara, a Hong Kong-based activewear brand, is known for its TikTok-famous "In My Feels'' dress — the most convincing $49.95 dupe of Outdoor Voices' exercise dress. Another customer favorite is the $88 high-neck "Undress" from Girlfriend Collective, an athleisure brand that uses recycled fabrics made from plastic water bottles. Well-known athleisure mainstays (Nike, Lululemon, Athleta) and fashion retailers (Old Navy, Abercrombie & Fitch, Aerie, Reformation, and even Amazon) have released their own workout dress iterations at various price points, as low as $31.99 and as high as $120.
There are a few reasons why the exercise dress feels extremely relevant again, despite its history as a three-year-old athleisure trend. Fanny Damiette, chief marketing officer of Girlfriend Collective, told me over email that customers have long requested a workout dress design, years before the Undress's release in March.
The pandemic crucially changed our relationship to clothing and eliminated any lasting distinctions between "outdoor" and "indoor" styles of dress. People's quarantine uniforms shifted from sweatpants to bike shorts as the weather warmed, and the athleisure market saw a massive jump in sales in 2020, even though most gyms and yoga studios remained closed. While Covid-19 pushed people toward comfy clothes, it was not a new phenomenon: Athleisure has surreptitiously dominated casual fashion over the past decade, facilitating the decline of sartorial formality in America.
A century ago, a person's fashion choices would align with various social events and occasions throughout the day. Decorum, for both men and women, was defined through conventions of dress. People had "day clothes for the street, dinner clothes for the restaurant, [and] theater clothes," fashion historian Deidre Clemente told the Atlantic. These rigid expectations have since eroded, and athleisure's popularity — and widespread acceptance — represented the disintegration of sartorial barriers. The pandemic, naturally, helped speed things up. Today, once-controversial women's garments like leggings and even lingerie have become fair game for outdoor wear.
As novel as the modern exercise dress is (women in the late 19th century exercised in restrictive, ankle-length dresses), its silhouette is quite familiar: It bears a sporty resemblance to the slip dress, a slinky garment popularized by '90s supermodels for its versatility and elegance (Nike's Sportswear Icon Clash design is basically a calf-length slip).
Like the slip dress, the exercise dress is wearable in many social contexts, conducive to the barrierless nature of modern society. In spite of its name, most people don't wear the dress to exercise, but as a form of low-maintenance loungewear. In the same way off-duty athletes sport Nike gear, the exercise dress is the trademark of an active and carefree lifestyle — the subtle yet sporty girlboss uniform of 2021.
The dress is not just easy to wear, it's simple to make, which is a boon for retailers. The dress can be scaled and replicated in all sorts of colors and prints; the hems and cuts just need to be slightly altered to create an entirely new product. This reproducibility is a defining aspect of most athleisure brands. They're not selling items that are necessarily special or novel; the distinction, for consumers, is the lifestyle and mission that a brand champions. That makes its products feel unique.
But brands, too, have an underexamined role in manufacturing consumer enthusiasm — or the perception of virality — through sponsored content and strategic advertising. The "TikTok made me buy it" phenomenon, according to my colleague Rebecca Jennings, has boosted random lifestyle products into the limelight, leading some to develop cult followings — and sell out — basically overnight. Users are not just receiving product recommendations; they become incentivized to create their own reviews of the product, or offer alternatives to sold-out or expensive items. That's what happened with the exercise dress. On TikTok, the #exercisedress hashtag has garnered over 2.3 million views, featuring thousands of young women trying on the garment, styling it, offering dress comparisons, or simply wearing it out.
And as general intrigue ramped up in the dress, so did press coverage: This summer, women's fashion and beauty sites like Refinery29, Well and Good, Byrdie, and PopSugar released lists of their favorite exercise dresses (with handy affiliate links), and Good Morning America ran a segment declaring that the garment was "summer's hottest trend." Influencers did dress reviews and hauls, and the cult of the exercise dress morphed into a self-deprecating meme among young women.
pretending I don't see the other exercise dress girlies at the function
The enthusiasm surrounding the garment, however, is not pure algorithmic coincidence. It's become more common for brands to masquerade influencer-created content (like a TikTok product review) as paid ads on social media. This process is called whitelisting, according to Nicole Alibrandi of the influencer marketing agency Mediakix. "Whitelisting allows brands to use the influencer's handle for their ads, which contributes to the feeling of how a product is suddenly 'everywhere,'" Alibrandi told me over email.
The brand Halara is especially notorious for its targeted TikTok ads, which are so pervasive that some users can't scroll through the app without encountering it. (At least one woman has made a TikTok begging Halara's marketing team to stop bombarding her with ads.) And as annoying as Halara's advertising strategy can be, it has been undoubtedly successful in generating attention and discourse around the brand's bestselling item: the exercise dress.
Athleisure, according to writer Jia Tolentino, fits neatly in the space between pure exercise apparel and fashion: "The former category optimizes your performance, the latter optimizes your appearance, and athleisure does both simultaneously." During a time when fashion trends and our personal tastes are heavily influenced by shoppable algorithms, the exercise dress is the quintessential garment for efficient, optimal living. The wearer exerts little effort in styling the dress, since it is basically an "instant outfit," according to Damiette of the Girlfriend Collective.
It's worth pointing out that some of the most recognizable athleisure brands are backed by investors who are notoriously style-averse, whose approach to fashion "mirrors [their] underlying faith that individuals' lifestyles can be optimized just like products," wrote tech writer Drew Austin in Real Life Magazine. The exercise dress is a keen example of a garment that is "subservient to functionality": As a culture, we've flirted with Marie Kondo-inspired minimalism, obsessed over clean lines and the spacious, familiar emptiness of mid-century modern. The exercise dress is stylish, sure. But it's also the culmination of our modern obsession with utility, simplicity, and self-optimization.
Check your inbox for a welcome email.
CNET 12 September, 2021 - 11:17pm
The iPhone 13, shown in this render, should be here in a week.
The iPhone 13 is likely set to make its debut on Sept. 14 at 10 a.m. PT (1 p.m. ET, 6 p.m. BST) during Apple's next event. Similar to last year's announcement of the iPhone 12, Apple is holding an online-only event due to concerns about the pandemic. Although the event will be all virtual, we're expecting to see four versions of the new phone: the iPhone 13, the iPhone 13 Mini, the iPhone 13 Pro and the iPhone 13 Pro Max, according to analyst Ming-Chi Kuo.
A few years ago, CNET took a deep dive into the Apple event timeline and emerged with a compelling Labor Day hypothesis, which you can read about here. Based on the 2021 calendar, the Labor Day rule would have put the September Apple event (and the unveiling of the iPhone 13) this week. But, since Apple set the date for its next event, our hypothesis has not held true this year.
Apple's first event of 2021 happened in April, where we saw new iPads, colorful iMacs, a purple iPhone 12 and AirTags trackers. Then came WWDC in June, where we caught a first glimpse of iOS 15. And there was no word from Apple on the iPhone 13 at either event. But no one was expecting the iPhone 13 to be announced that early.
We already suspected Apple's September iPhone 13 event would go virtual. This was previously rumored in a July Power On newsletter from Bloomberg's Mark Gurman. He originally speculated Apple's next event would be completely virtual because of the tech giant's decision to delay its return to in-person work due to rising COVID-19 cases. Apple had originally said that all employees would be required to come into the office three days a week starting in September. Gurman says that if Apple had stuck with the September time frame, an in-person iPhone 13 event would have been "plausible."
While the pandemic changed the usual course for 2020, marking the first September Apple event in eight years without an iPhone due to production delays, Kuo predicted that 2021 would see a return to the company's typical cadence. A March 24 report based on supply chain information also pointed to a late September iPhone 13 release date. And an April report from DigiTimes cited industry insiders who said production for the phones' new chips was ahead of schedule, which should put the phone release back on a familiar, prepandemic timeline.
Read more: Every iPhone 13 rumor we've heard so far, including how much the iPhone 13 will cost
iPhone release dates are typically set on Fridays, about a week and a half after Apple announces new devices. If the iPhone 13 does launch on Tuesday, we can expect the release date to be sometime in the third week of September, perhaps Sept. 24. We'll know more when Apple unveils its new phone lineup.
For more, check out why the iPhone 13 could have a 120Hz always-on display and our review of the iPhone 12.
Stay up-to-date on the latest news, reviews and advice on iPhones, iPads, Macs, services and software.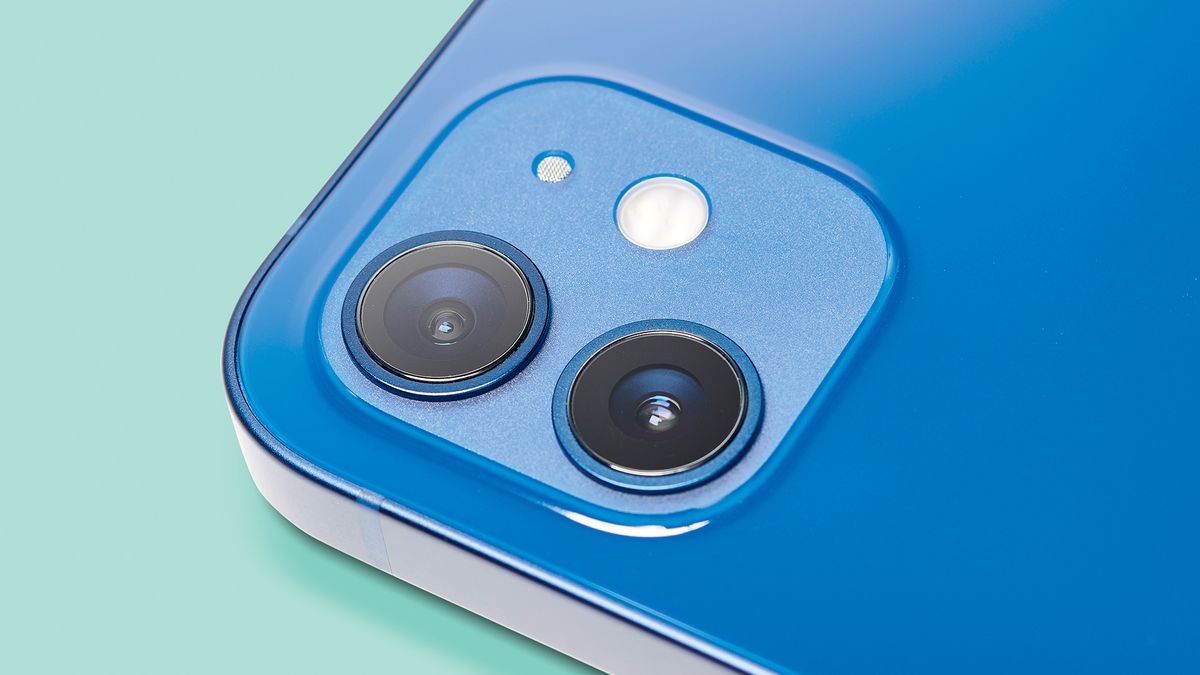 T3 09 September, 2021 - 08:59am
The iPhone 13 pre order date is now imminent, as the next big Apple Event is scheduled for tomorrow, Tuesday, September 14. The eloquently titled 'California Streaming' event is where we will get the official new product unveilings that fans have been desperate for.
The streaming event, which is expected to include the reveal of Apple's highly anticipated iPhone 13, will also most likely include reveals for the AirPods 3 earbuds and Apple Watch Series 7. For those of us waiting specifically for the iPhone 13, however, the wait to get our hands on this sweet new phone is just about over.
We can expect iPhone 13 pre orders from every major UK network and retailer, including EE, Three, Vodafone, O2 and more. Right now we don't have a concrete fixed date as to when you can pre-order the iPhone 13 but it's safe to assume that Apple will announce the exact day during its streaming event.
Right now the latest information about the iPhone 13 pre order date is that it will be September 17, with the Apple AirPods 3 going up for pre order slightly later on September 30th. This information comes via Chinese ecommerce website IT HOME, which has stated that "Apple iPhone 13/Pro will be on sale on September 17th, and AirPods 3 will be on sale on September 30th."
This information tallies with what T3 has heard from its own sources and also lines up with Apple's pre order activity from past launches, so we feel it is accurate. Of course, until Apple officially announces the iPhone 13 pre order date at its event tomorrow we can't be 100 per cent sure.
Until then, you can keep an eye on this page and even receive updates for iPhone 13 pre orders via email by signing up for notifications below.
We'll send you pre-order details and the best Apple iphone 13 deals as soon as they're available.
If previous iPhone launches are anything to go off of, the iPhone 13 will most likely be accessible to everyone via special deals and trade in offers through various networks. Come September 14, expect most major carriers to announce their own iPhone 13 deals and trade in offers.
Some carriers may even offer the iPhone 13 free with special trade in deals, making it even easier (and cheaper) to grab the latest Apple phone. As these offers become available, we'll list the best iPhone 13 deals and offers right here for your convenience. Until then, we'll have to wait patiently for another week to see just what types of iPhone 13 offers will be available.
Deputy Editor for T3.com, Rob has been writing about computing, gaming, mobile, home entertainment technology and more for over 15 years. You can find Rob's work in magazines, bookazines and online, as well as on podcasts and videos, too. Outside of his work Rob is passionate about motorbikes, skiing/snowboarding and team sports, with football and cricket two favourites. Feel free to contact him with any related products, events, and announcements.
Blending together the best of both worlds, this full-framer is what we've been waiting for from Panasonic