Why is Bitcoin dropping?
What happened. Bitcoin (CRYPTO:BTC) tokens are worth about 15% more than they were at the start of 2021. Today, Bitcoin is dropping as investors digest both China's recent actions related to the cryptocurrency and a major bank's opinion on its future. Motley FoolHere's Why Bitcoin Dropped Today
Founded in 1993 by brothers Tom and David Gardner, The Motley Fool helps millions of people attain financial freedom through our website, podcasts, books, newspaper column, radio show, and premium investing services.
Most stock splits are pretty straightforward affairs. A company announces a stock split and advises investors of how many additional shares they will receive, the record date of the transaction, and when the new shares will be distributed.
In many ways, the upcoming stock split for NVIDIA (NASDAQ:NVDA) is no different. In conjunction with its fiscal 2022 first-quarter earnings report (ended May 2, 2021), the chipmaker announced that its board of directors declared a four-for-one stock split, payable in the form of a stock dividend. This move was conditional on NVIDIA stockholders voting to approve to increase the number of authorized shares from 2 billion to 4 billion.
Due to a quirk in this particular case (more on that in a minute), while it appears investors have already missed the opportunity to take advantage of the NVIDIA stock split, that simply isn't the case.
At the company's 2021 annual meeting of stockholders, which was held on June 3, shareholders approved the measure to increase the number of outstanding shares, setting the stage for the stock split to move forward. Each shareholder of record as of June 21 will receive three additional shares of NVIDIA stock for each one they own, which will be distributed after the market close on July 19. The stock will start trading on a split-adjusted basis when the market opens on Tuesday, July 20. 
To give some context to the numbers, here's an example of how it will work, though the final numbers will vary based on the then-current stock price. For each share of NVIDIA stock that an investor holds -- currently worth roughly $760 -- post-split, shareholders would own a total of four shares priced at $190 each.
What sets NVIDIA's stock split apart from many others is the extraordinary length of time between the record date and the distribution date of the new, split shares. The record date is the date by which investors must own the stock in order to be eligible to receive additional shares created by the stock split, which occurs on the effective date. Typically, there are just a few days between the two.
For example, in the recent 10-for-one stock split initiated by The Trade Desk (NASDAQ:TTD), shareholders of record as of June 9, 2021 received nine additional shares of stock, which were distributed after the close of trading on June 16, 2021 -- or a period of about a week after the record date. This was very similar to a couple of high-profile stock splits that happened late last year. Apple (NASDAQ:AAPL) and Tesla (NASDAQ:TSLA) each split their shares in August, with record dates of Aug. 24 and Aug. 21, respectively, and both stocks began trading split-adjusted on Aug. 31.
In the case of NVIDIA, however, the period between the two is a whopping four weeks long. So what happens to investors who buy between the record date and the effective date? Are they left holding the bag?
What's missing from NVIDIA's press release is the ex-dividend date. Because the stock split is being initiated in the form of a stock dividend, the ex-dividend date governs which investors are eligible to receive the newly split shares. In this case, NVIDIA's stock split goes ex-dividend on July 19, according to a spokesperson for brokerage house Charles Schwab. 
This means that investors can buy NVIDIA shares right up to July 19, and still be eligible to receive the additional shares from the stock split once the shares begin trading on a split-adjusted basis when the market opens July 20.
It's also important to point out that this stock split doesn't do anything to change the underlying value of NVIDIA as a company -- it merely cleaves it into a greater number of ownership segments. There are plenty of reasons to be bullish and invest in NVIDIA, but investors shouldn't buy the stock based solely on the upcoming stock split.  
Discounted offers are only available to new members. Stock Advisor list price is $199 per year.
Stock Advisor launched in February of 2002. Returns as of 06/25/2021.
Read full article at The Motley Fool
Motley Fool 25 June, 2021 - 07:08am
Founded in 1993 by brothers Tom and David Gardner, The Motley Fool helps millions of people attain financial freedom through our website, podcasts, books, newspaper column, radio show, and premium investing services.
Despite frenzied enthusiasm, Dogecoin (CRYPTO:DOGE) has yet to reach the $1 price target set by the Reddit community. It came close in early May when it peaked at over $0.70 per token, but the tide has seemingly turned, and the meme currency has lost 60% of its value since then.
That sounds bad out of context, but Dogecoin is still up over 5,000% year to date. And given those gains, crypto enthusiasts may be tempted to buy the recent dip, but I think that would be a mistake. Instead, investors should consider MercadoLibre (NASDAQ:MELI) -- here's why.
Doge devotees often cite the meme coin's popularity as a core tenant of their investment thesis. The argument goes something like this: As more people become aware of Dogecoin, more merchants will accept it as payment, which will cause more consumers to buy it, driving the price up in the process.
And indeed, after its incredible run this year, Dogecoin is now a recognizable name for many investors. In fact, earlier in 2021, it surpassed bitcoin to become the most tweeted about cryptocurrency of all time.
But there's a problem, and it breaks the investment thesis: Dogecoin is too volatile to be a useful currency. If the U.S. dollar lost 70% of its value in little over a month, consumers would lose all confidence in the currency and the economy as we know it would likely collapse.
However, this point is almost irrelevant since Doge investors aren't treating the token as a currency. Instead, many view it as an appreciable asset, meaning they buy Dogecoin in the hopes that it will increase in value. But that presents another problem: Dogecoin wasn't designed to build wealth.
Like most currencies, the supply of Dogecoin is not fixed -- 10,000 new tokens are minted each time a block is added to the blockchain, which happens about once every 60 seconds. That means 5.3 billion new tokens are created each year. Put another way, the supply of Dogecoin will increase by 4% over the next 12 months. And while that's not an outrageous rate of inflation, it's still inflation.
Here's the big picture: This meme currency lacks a solid investment thesis. Dogecoin's meteoric rise in value was powered by hype alone, and the problem with hype is that it eventually fades away.
MercadoLibre is the leading e-commerce marketplace in Latin America, and its fintech platform Mercado Pago is the leading digital payments service in the region. To supplement this ecosystem, the company also provides logistics, financing, advertising, and other software solutions.
In 2015, MercadoLibre integrated cryptocurrency into its platform and now supports bitcoin payments in three key geographies: Mexico, Brazil, and Argentina. Likewise, a partnership with BitPay makes it possible to fund Mercado Pago wallets with bitcoin, which effectively allows consumers to make Bitcoin-powered purchases anywhere the digital wallet is accepted.
In 2021, MercadoLibre doubled down on cryptocurrency, buying $7.8 million in bitcoin as part of its treasury strategy. And while this initial investment is small compared to the $1.8 billion in cash and short-term investments on its balance sheet, CFO Pedro Arnt said it should help MercadoLibre "[move] up the learning curve in terms of understanding crypto."
Since adding Bitcoin support in 2015, MercadoLibre has grown at a rapid pace. Of course, the increasing popularity of online shopping and digital payments have been key growth drivers, but the company's acceptance of cryptocurrency has certainly played a role.
Data source: MercadoLibre SEC filings. TTM = trailing 12 months. CAGR = compound annual growth rate.
Here's the big picture: By allowing consumers to use Bitcoin for marketplace payments and digital wallet top ups, MercadoLibre is well positioned to bring crypto enthusiasts to its platform. That should drive increased purchase and payment volume over time, helping the company grow its top line.
But even if bitcoin disappears completely, MercadoLibre would still have a thriving business. Its marketplace and fintech platform would still benefit from major secular trends, and both would continue to generate cash. In other words, MercadoLibre's success may be enhanced by cryptocurrency, but it doesn't depend on it. That's why this stock is a better buy than Dogecoin.
Discounted offers are only available to new members. Stock Advisor list price is $199 per year.
Stock Advisor launched in February of 2002. Returns as of 06/25/2021.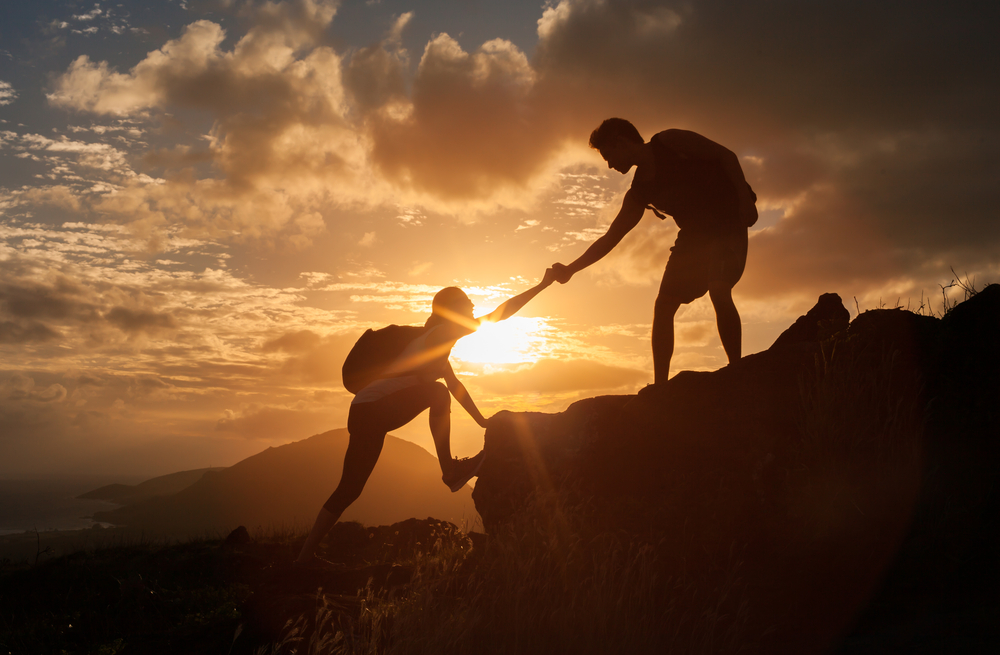 NewsBTC 25 June, 2021 - 12:28am
Ethereum remained strong above the $1,850 level and it moved higher. More importantly, bitcoin bulls cleared the 100 hourly SMA, opening the doors for a move above $35,000.
However, ETH price is still facing resistance near the 100 hourly SMA and the $2,000 zone. There was a break above the 50% Fib retracement level of the of the main decline from the $2,283 swing high to $1,700 low.
There was also a break above a key bearish trend line with resistance near $1,950 on the hourly chart of ETH/USD. The pair is now consolidating near the $2,000 zone. The next major resistance is near the $2,050 level. It is close to the 61.8% Fib retracement level of the of the main decline from the $2,283 swing high to $1,700 low.
If Ethereum fails to clear the $2,000 and $2,050 resistance levels, it could start a fresh decline. An initial support on the downside is near the $1,900 level.
The first major support is now forming near the $1,850 level. A downside break below the $1,850 zone could lead the price further lower. In the stated case, the price could move down further towards the $1,700 level.
Hourly MACD – The MACD for ETH/USD is struggling to gain pace in the bearish zone.
Hourly RSI – The RSI for ETH/USD is currently near the 50 level.
Aayush is a Senior Forex, Cryptocurrencies and Financial Market Strategist with a background in IT and financial markets. He specialises in market strategies and technical analysis, and has spent over a DECADE as a financial markets contributor and observer. He possesses strong technical analytical skills and is well known for his entertaining and informative analysis of the currency, commodities, Bitcoin and Ethereum markets.
NewsBTC is a cryptocurrency news service that covers bitcoin news today, technical analysis & forecasts for bitcoin price and other altcoins. Here at NewsBTC, we are dedicated to enlightening everyone about bitcoin and other cryptocurrencies.
We cover BTC news related to bitcoin exchanges, bitcoin mining and price forecasts for various cryptocurrencies.
© 2020 NewsBTC. All Rights Reserved.
© 2020 NewsBTC. All Rights Reserved.
Yahoo Finance 24 June, 2021 - 03:01am
Bitcoin (BTC-USD) was down 2.7%, trading at $32,974 (£23,620). Ethereum (ETH-USD) – the second biggest crypto by market cap – fell 3.5% to trade at 1,929.
Over the past few days, action in China had caused a sell-off: the People's Bank of China encouraged Alipay and other large institutions to crack down on cryptocurrency trading, while the country extended the clampdown on the bitcoin mining industry to its biggest bitcoin producing provinces, including the southwest province of Sichuan.
Roughly 60% of all global bitcoin mining reportedly takes place in China and more than 90% of the country's bitcoin mining capacity is to be closed.
"As a result of increased crackdowns around the world, digital currencies have recently come under scrutiny. China, in particular, has been at the forefront of the surge in strict controls, causing Bitcoin to struggle to reclaim its prior highs," said Naeem Aslam, chief market analyst at Ava Trade.
Bitcoin, which was trading at more than $63,000 back in April, had fallen below $30,000 earlier this week, erasing all its gains from 2021.
"Not all is bad, as institutional investors continue to be interested in cryptocurrencies and are developing solutions that will allow their investors to trade in digital currencies as well," said Aslam, adding that the price reduction will be an opportunity to invest at a discount.
A recent CNBC report has also noted that "with more bitcoin miners going offline due to China's restrictions, other miners' share of the network will increase, potentially making mining much more lucrative".
Meanwhile bitcoin mining rig manufacturer Canaan (CAN) will start mining the crypto itself and is setting up new operations in Kazakhstan.
Nangeng Zhang, chairman and CEO of Canaan, said: "As we integrate more industry resources into our operations, we believe this business segment will enable us to revitalise our mining machine inventory, shield us from Bitcoin volatility, and ensure our inventory sufficiency during market upturns."
The Bitcoin Fund has debuted on the Nasdaq Dubai, becoming the Middle East's first listed cryptocurrency fund.
The firm, which was formerly known as TransferWise, plans to do a direct listing on the London Stock Exchange rather than sell shares at a set price in advance.
Bitcoin (BTC) has reclaimed the $31,300 support area but has not confirmed a bullish reversal. A bullish divergence is developing.
In this article, BeInCrypto takes a look at previous bitcoin (BTC) and Ethereum (ETH) price movements cycles. The purpose is to try and determine if there is a significant difference in volatility between the two.
Crypto ATMs are seen as a way for people to interact with the physical world, particularly those who are not well-versed in cryptocurrencies.
QR Capital's bitcoin ETF started trading on the Sao Paulo-based B3 exchange under the ticker QBTC11.
BeInCrypto presents our daily morning roundup of crypto news and market changes that you might have missed while you were asleep.
Before we spend countless hours researching a company, we like to analyze what insiders, hedge funds and billionaire investors think of the stock first. This is a necessary first step in our investment process because our research has shown that the elite investors' consensus returns have been exceptional. In the following paragraphs, we find out […]
Microsoft's Windows 11 is on the way. Here's everything we know so far about the next-generation operating system.
Stocks in Europe climbed higher on Friday after the UK updated its travel guidance and added a number of countries to its green list.
UPDATED with details from press conference: Buzzfeed founder and CEO Jonah Peretti and Adam Rothstein, executive chairman of the SPAC that's taking it public, both said they see many more acquisitions in the company's future. "We are hoping to really build an M&A machine," said Rothstein of the special purpose acquisition company 890 Fifth Avenue […]
In this episode of the BeInCrypto video news show, host Jessica Walker takes a closer look at the recent crypto crash. We'll look at recent developments, including El Salvador, MicroStrategy, as well as Mark Cuban. We'll also go over some ideas about trading Bitcoin, as well as some altcoins that have already been rebounding.
Bitcoin (BTC) has been moving upwards since bouncing on June 22 and creating a bullish hammer. It reached a high of $34,881 the next day.
As we already know from media reports and hedge fund investor letters, hedge funds delivered their best returns in a decade. Most investors who decided to stick with hedge funds after a rough 2018 recouped their losses by the end of the fourth quarter of 2019. A significant number of hedge funds continued their strong […]
Roth individual retirement accounts were created to help middle class earners set aside money for retirement that they wouldn't have to pay taxes on at withdrawal. But PayPal co-founder Peter Thiel has used his Roth IRA to amass a $5 billion nest egg.
The stock markets are responding to conflicting signals lately, and the result is concurrent trends of volatility and gains that have been causing some confusion. Inflation has ticked up in recent months, as pent-up demand now let loose by the economic reopening is crossing limited supply and still-disrupted distribution chains. But there's a strong feeling that the inflation is transitory, and that as people get back to work the inflationary trends will be pushed back by improved production and
The founders of South Africa's largest crypto exchange have gone missing.
Dividends can be used to create passive income in an investment portfolio or grow wealth over the long term through reinvestment. Knowing how to live off dividends may be central to your retirement planning strategy if you want to avoid … Continue reading → The post How Much Do You Need to Live Off Dividends? appeared first on SmartAsset Blog.
STOCKSTOWATCHTODAY BLOG Japanese electronics giant (6752)has sold its entire $3.6 billion stake in electric vehicle maker (TSLA) according to reports. Shares worth 400 billion yen ($3.62 billion) were sold by the end of (6752)'s fiscal year in March, AFP reported sourcing Panasonic spokeswoman Yayoi Watanabe, who said Tesla had been informed of the sale.