Dr. Jeffrey Guterman
JeffreyGuterman
Stock market today: Dow sheds 580 points amid growing risks, on pace for its worst sell-off since July www.cnbc.com/2021/09/19/stock-market-futures-open-to-close-news.html
By Sandra Salathe For Dailymail.Com
Amazon founder Jeff Bezos was spotted in Los Angeles having dinner with his girlfriend, Good Day LA anchor, Lauren Sánchez.
Bezos, 57, and Sanchez, 51, were seen leaving Jon & Vinny's restaurant in Brentwood Saturday evening, after dining at the restaurant for two hours. The modern Italian eatery is a hit with the celebrity crowd, including Chrissy Teigen and John Legend, as well as Jay-Z and Beyonce.
Despite its popularity, it appears that billionaire Bezos, who is worth more than $200billion, won't be breaking the bank as thee menu is surprisingly reasonable, with pizzas starting at $13 and pastas beginning at $14.
The rumored-to-be-engaged couple were photographed waiting outside the restaurant, engaging in conversation with individuals nearby.
It is unclear if Bezos and Sánchez knew the bystanders they were photographed speaking to.
The couple began dating in January 2019 — just as Bezos announced he and his wife, MacKenzie Bezos, were divorcing.
At the time, Sánchez was also in the process of undergoing her own divorce from Hollywood talent mogul Patrick Whitesell.
Sanchez and Bezos reportedly met through her ex-husband, but reconnected at an Amazon Studios party for the film 'Manchester by the Sea' in 2016, according to Brad Stone's book 'Amazon Unbound.'
She was later invited to Amazon's annual MARS conference in Palm Springs in March 2018. Bezos hired Sanchez's company that July to film footage for his rocket company, Blue Origin.
Bezos, 57, and Sanchez, 51, were seen leaving Jon & Vinny's Italian restaurant in Brentwood Saturday evening, after dining at the restaurant for two hours
The rumored-to-be-engaged couple were photographed waiting outside the restaurant, engaging in conversation with individuals nearby
It is unclear if Bezos and Sánchez knew the bystanders they were photographed speaking to
The couple began dating in January 2019 — just as Bezos announced he and his wife, MacKenzie Bezos, were divorcing
Sanchez has been photographed twice with a ring on her engagement finger since she started dating Bezos, although the couple have never publicly confirmed that they are engaged.
The couple were last seen in public in August, arriving in Los Angeles aboard a $65 million private jet.
Their dinner date comes a few hours after Bezos' longtime rival, SpaceX founder Elon Musk, successfully welcomed back four civilians he sent into orbit in the first trip of its kind.
Musk paid undisclosed millions for the Inspiration4 trip to show that ordinary people could blast into orbit by themselves, and were the first to orbit Earth without a professional astronaut - a fact that no doubt made Bezos envious.
On Thursday, Bezos tweeted out a congratulatory message to Musk for successfully launching the Inspiration4 crew into space.
Elon Musk, front center, poses with the all-amateur crew before departure to Launch Complex 39A for a launch into space, Wednesday, Sept. 15, 2021, at Kennedy Space Center, in Cape Canaveral, Florida
Inspiration4, passengers aboard a SpaceX capsule, from left to right, Hayley Arceneaux, Jared Isaacman, Sian Proctor and Chris Sembroski pose after the capsule was recovered following its splashdown in the Atlantic off the Florida coast on Saturday
'Congratulations to @ElonMusk and the @SpaceX team on their successful Inspiration4 launch last night. Another step towards a future where space is accessible to all of us,' Bezos's tweet read.
Musk surprisingly replied with a simple: 'Thank you.'
Elon and Musk are two of the richest men, with both owning private rocket companies: Bezos with Blue Origin and Musk with SpaceX.
Its been reported that Bezos's companies fell behind Musk's SpaceX in the space race to send individuals to the moon, in addition to launching satellite-based broadband services.
The clash between Bezos and Musk has been playing out in the courts, the Federal Communications Commission and the halls of Congress in what The Washington Post refers to as 'the greatest business rivalries in a generation.'
Last month, Blue Origin, Bezos' space flight company, filed a lawsuit against NASA, claiming a $2.9 billion lunar lander contract was unfairly awarded to rival Elon Musk's SpaceX earlier this year.
The suit, filed in the U.S. Court of Federal Claims on Monday, is sealed, but according to another filing, it 'challenges NASA´s unlawful and improper evaluation of proposals.'
The company said its suit was 'an attempt to remedy the flaws in the acquisition process found in NASA´s Human Landing System.'
Blue Origin was originally in competition with SpaceX and a third firm called Dynetics for what was expected to be two NASA contracts.
After Congress trimmed the space agency's budget, NASA announced in April 2021 that SpaceX's Human Landing System (HLS) would be the sole contractor.
SpaceX's $2.91 billion contract was reportedly much lower than Blue Origin's $5.99 billion bid.
Bezos jetted off to space on July 20 aboard a New Shepard rocket with his brother Mark Bezos, as well as Dutch 18-year-old Oliver Daemen, who became the youngest person in space, and former NASA trainee Wally Funk, 82, who became the oldest.
The Blue Origin founder reached 13 miles higher than billionaire rival Sir Richard Branson who flew to space during his own manned test flight on July 11.
Jeff Bezos in front of Blue Origin's space capsule
Dubbed the 'NewSpace' set, Jeff Bezos, Sir Richard Branson and Elon Musk all say they were inspired by the first moon landing in 1969, when the US beat the Soviet Union in the space race, and there is no doubt how much it would mean to each of them to win the 'new space race'.
Amazon founder Bezos had looked set to be the first of the three to fly to space, having announced plans to launch aboard his space company Blue Origin's New Shepard spacecraft on July 20.
The billionaire mogul will travel with his younger brother Mark, a charity auction winner who's shelling out $28 million and pioneering female astronaut Wally Funk, 82.
However, Branson has now announced he's planning to make a suborbital flight nine days before Bezos and his brother. He revealed on Twitter that he plans to be Astronaut 001 on Virgin Galactic's July 11 test flight.
Although SpaceX and Tesla founder Musk has said he wants to go into space, and even 'die on Mars', he has not said when he might blast into orbit.
SpaceX appears to be leading the way in the broader billionaire space race with numerous launches carrying NASA equipment to the ISS and partnerships to send tourists to space by 2021.
On February 6 2018, SpaceX sent rocket towards the orbit of Mars, 140 million miles away, with Musk's own red Tesla roadster attached.
Elon Musk with his Dragon Crew capsule
NASA has already selected two astronauts who will be on-board the first manned Dragon mission.
SpaceX has also started sending batches of 60 satellites into space to help form its Starlink network.
Musk hopes this will provide an interconnected web of satellites around Earth which will beam down free internet to people worldwide.
Branson and Virgin Galactic are taking a different approach to conquering space. It has repeatedly, and successfully, conducted test flights of the Virgin Galactic's Unity space plane.
The first took place in December 2018 and the latest on May 22, with the flight accelerating to more than 2,000 miles per hour (Mach 2.7).
More than 600 affluent customers to date, including celebrities Brad Pitt and Katy Perry, have reserved a $250,000 (£200,000) seat on one of Virgin's space trips.
Branson has previously said he expects Elon Musk to win the race to Mars with his private rocket firm SpaceX.
Richard Branson with the Virgin Galactic craft
SpaceShipTwo can carry six passengers and two pilots. Each passenger gets the same seating position with two large windows - one to the side and one overhead.
The space ship is 60ft long with a 90inch diameter cabin allowing maximum room for the astronauts to float in zero gravity.
It climbs to 50,000ft before the rocket engine ignites. SpaceShipTwo separates from its carrier craft, White Knight II, once it has passed the 50-mile mark.
Passengers become 'astronauts' when they reach the Karman line, the boundary of Earth's atmosphere.
The spaceship will then make a suborbital journey with approximately six minutes of weightlessness, with the entire flight lasting approximately 1.5 hours.
Bezos revealed in April 2017 that he finances Blue Origin with around $1 billion (£720 million) of Amazon stock each year.
The system consists of a pressurised crew capsule atop a reusable 'New Shepard' booster rocket.
Bezos is one of the richest men in the world and Blue Origin has successfully flown the New Shepard rocket 15 times.
At its peak, the capsule reached 65 miles (104 kilometres), just above the official threshold for space and landed vertically seven minutes after liftoff.
The comments below have not been moderated.
The views expressed in the contents above are those of our users and do not necessarily reflect the views of MailOnline.
By posting your comment you agree to our house rules.
Do you want to automatically post your MailOnline comments to your Facebook Timeline?
Your comment will be posted to MailOnline as usual.
Do you want to automatically post your MailOnline comments to your Facebook Timeline?
Your comment will be posted to MailOnline as usual
We will automatically post your comment and a link to the news story to your Facebook timeline at the same time it is posted on MailOnline. To do this we will link your MailOnline account with your Facebook account. We'll ask you to confirm this for your first post to Facebook.
You can choose on each post whether you would like it to be posted to Facebook. Your details from Facebook will be used to provide you with tailored content, marketing and ads in line with our Privacy Policy.
Part of the Daily Mail, The Mail on Sunday & Metro Media Group
Read full article at Daily Mail
MSN Money 20 September, 2021 - 11:17am
U.S. stocks were down sharply on Monday, but off their worst levels of the session, as investors parsed the potential impact of the collapse of a property developer in China. Investors also were positioning ahead of a two-day of Federal Reserve policy makers that begins Tuesday.
German left-wing coalition would likely make EU recovery fund permanent: Signum Global
Chinese state has 'massive ability' to control spillover risks on Evergrande, says economist
KPMG U.S. CEO: Workplaces will see hybrid approach for many years
SkyBridge's Scaramucci on how Congress may pay for $3.5 trillion plan
Interest rates will go up, says Avenue Capital's Marc Lasry
Cramer: Market sell-off to last a few weeks
Why Jim Cramer says he still thinks it's time to sell
Investors buying the dip have gotten hurt so far: Mohamed El-Erian
Behind the record year for IPO issuance in the U.S.
The Pre-Market Rundown 2: September 20, 2021
New York City mayoral nominee Eric Adams' message to Wall Street
The world is well 'off track' to meet the Paris agreement goals: Oliver Wyman Forum
Covid vaccine for kids could be available by end of October: Gottlieb
Evergrande default potential not a major global market problem: Expert
Heat rises on Fed trading rules as calls for investigation grow
On Friday, the Dow logged its third straight weekly decline, losing 0.1% and booking its longest weekly losing streak since the four weeks ending Sept. 25, 2020, according to Dow Jones Market Data. The S&P 500 fell 0.6% in a second straight week of losses, while the Nasdaq Composite lost 0.5%, also booking two straight weekly falls, according to FactSet.
Is this the correction that some strategists have anticipated?
A downturn in China's property market, which suffered heavy losses Monday, with shares of China Evergrande
Markets were closed in mainland China for a holiday, but the Hang Seng dropped over 3%.
Read: Evergrande fears send stock market tumbling: Here's what investors need to know about the China property giant
The 8.25% Evergrande bond that has interest payments due this week was trading at around 29 cents to the dollar on Monday, according to Reuters.
A report from S&P Global Ratings on Monday said a default by Evergrande would neither lead to a tidal wave of defaults nor mere ripples from a pebble in a pond but something between the two.
Events could broadly rattle investors' confidence in China's property sector and for speculative-grade markets broadly, possibly diminishing funding access for unrelated names," said S&P Global Ratings credit analyst Matthew Chow.
Separately, investors will be closely watching for any talk of tapering at the Fed's two-day policy meeting. The Fed has signaled it will begin tapering bond purchases before the end of the year, but the exact timing of the move remains open to speculation.
Check out: Evergrande isn't the only reason the stock market is headed for its worst day in 2 months. Here are 5 other reasons
The economy has been giving off mixed signals, though, amid rising cases of coronavirus due to the delta variant. Friday's losses for Wall Street came as a reading on consumer sentiment held close to a roughly 10-year low.
Analysts also were discussing the inability, so far, of Congress to increase the debt ceiling.
"While today's selloff may be alarming to some, it really was a question of when a pullback would happen and not if — especially given September is a notoriously volatile month for stocks," wrote Chris Larkin, managing director trading at E-Trade Financial, in emailed remarks.
Pierre Veyret, technical analyst at ActivTrades, noted that "investors already had a lot to digest recently, [and] the debt crisis in both of the world's two biggest economies (Evergrande and U.S. debt ceiling) combined with uncertainties about the Fed's decision this week about the timeline for any tapering are denting market sentiment."
Investors were also weighing an upbeat report from Pfizer Inc. and German partner BioNTech SE on Monday, announcing positive results in a Phase 2/3 trial of their COVID-19 vaccine in children aged 5 to 11, and said the vaccine was safe, well tolerated and produced "robust" neutralizing antibody response.
In economic news, the National Association of Home Builders' monthly confidence index increased one point to a reading of 76 in September, the trade group said Monday. The slight uptick comes following a three-month decline in optimism among home builders.
Like us on Facebook to see similar stories
Please give an overall site rating: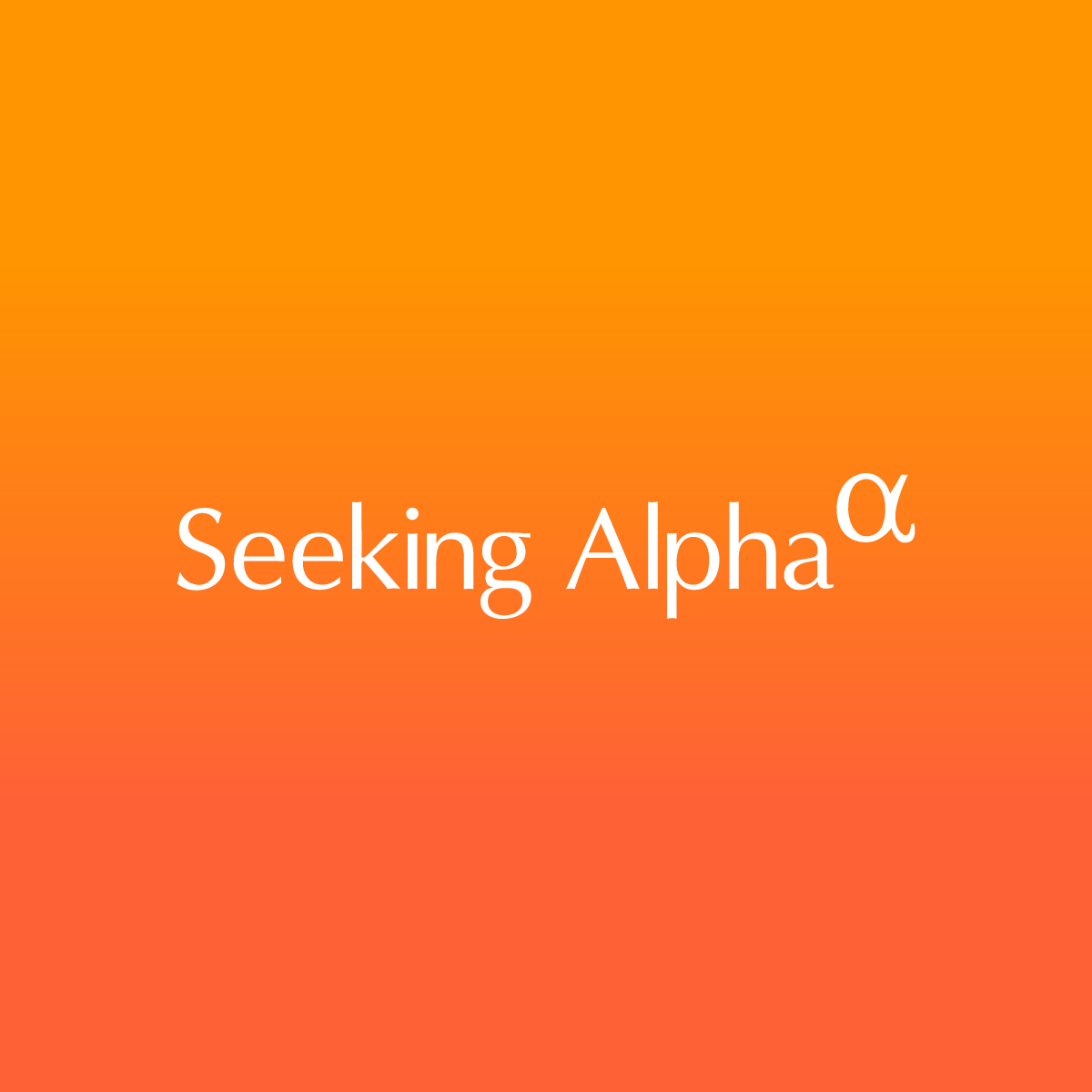 Seeking Alpha 20 September, 2021 - 11:17am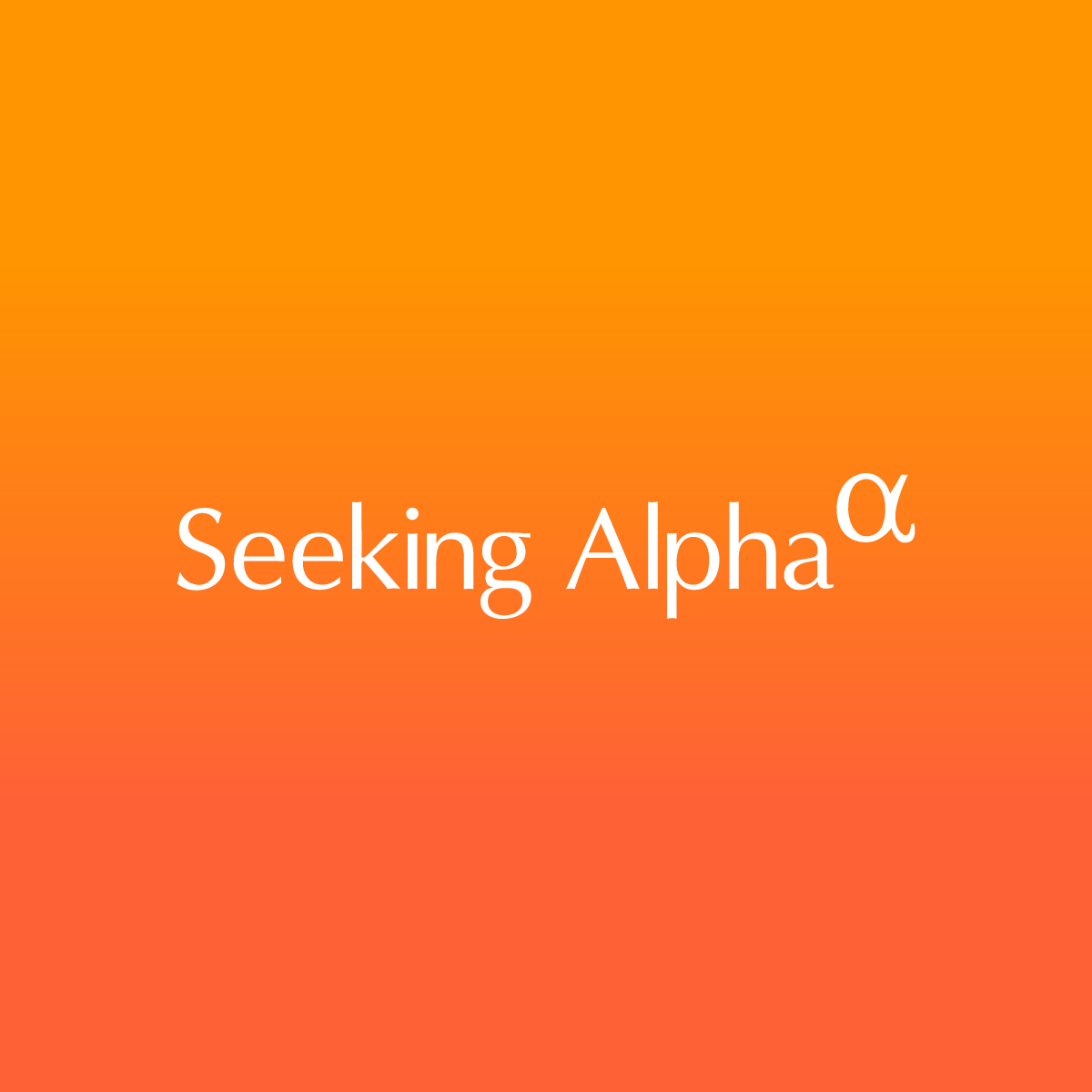 NBC News 20 September, 2021 - 11:17am