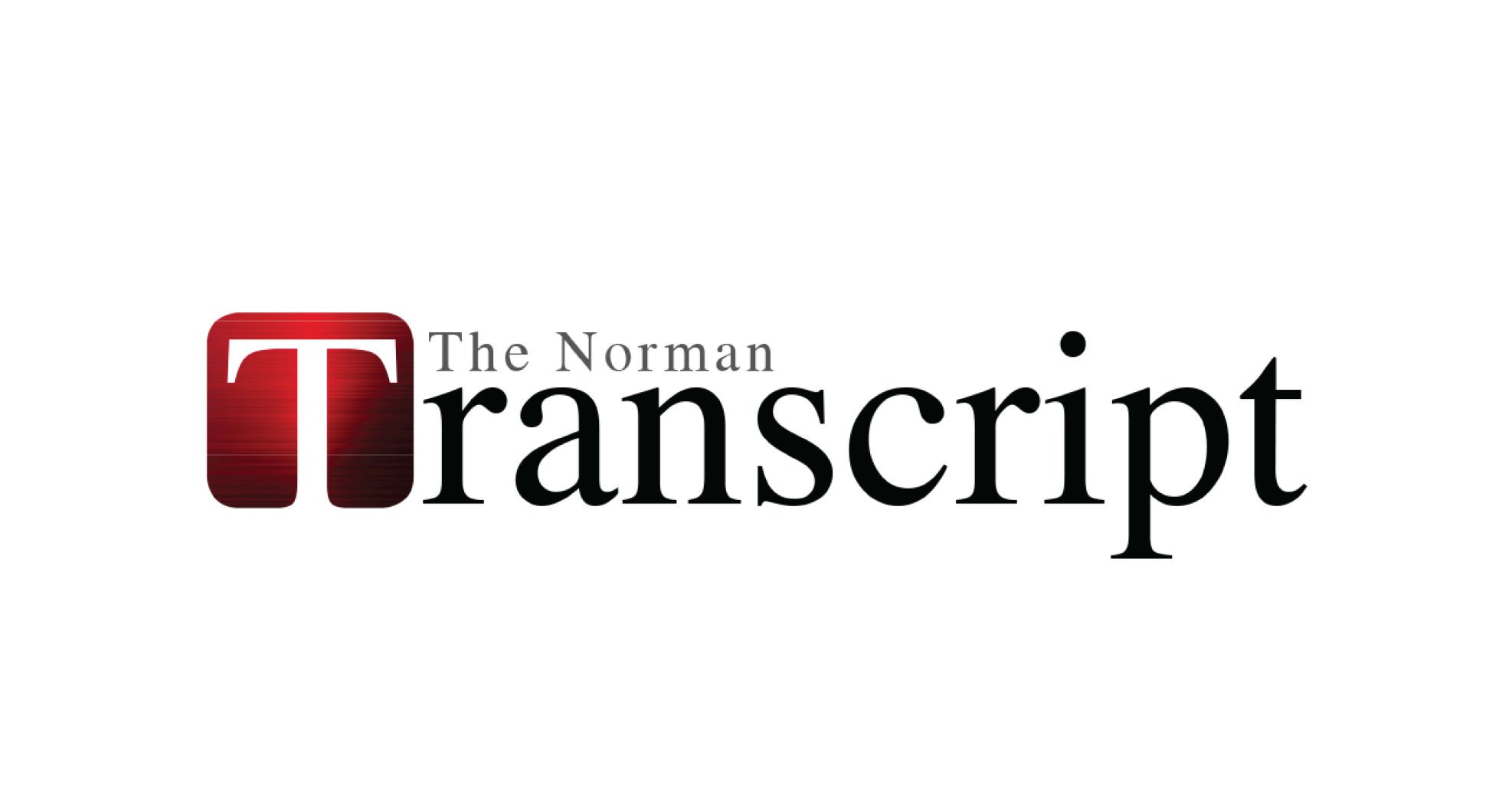 Norman Transcript 12 July, 2021 - 06:45pm
Partly cloudy skies. Low 67F. Winds SE at 5 to 10 mph..
Partly cloudy skies. Low 67F. Winds SE at 5 to 10 mph.
Jemaine Clement, whom we remember from "Flight of the Conchords," says he meant his show, "Wellington Paranormal," to be really frightening. But something happened in the translation. "The first episode, which is (about) the possessed girl was kind of scary when we first made it," he recalls.
"And then we did the second episode, which was about alien plants, and the plants looked so silly when they moved, you just couldn't make them scary. And we leaned into that and made it sillier.
"And when we were editing them, I noticed that I could show my kid the 'aliens' one and not the the 'possession' one. So we went back and tried to edit the 'possession' one to bear a bit more light. And that set the tone for the rest of the show, which is kinda lighter than we originally intended. And quite a good family show."
The CW has imported the series (which already played in New Zealand) airing it Sunday nights.
Clement, 47, grew up watching British comedy on the telly, he says. "I knew I loved watching it. One was the first time I saw 'Black Adder' I would laugh at that as much as I'd laugh with my friends at school. I do remember one day at camp with a friend and we made up a song where we were just changing the lyrics to a commercial. And we thought it was the most hilarious thing that had ever been made. And it was terrible! So stupid and juvenile, but I still get that feeling writing something — especially with other people -- that I think is really funny. That's quite an exciting part of the job when you get that feeling, when you're creating something like that," he says.
"Wellington Paranormal" is part "The X-Files" and part "Monty Python," layered with that skewed Kiwi sense of humor. There's something about the New Zealand character that lends itself to parody," says Clement.
"I think New Zealanders find it very difficult to emote, and that's kind of naturally funny to watch people struggling to say how they feel. The understated replies that we have all the time in this show are quite true to the New Zealand character, I think.
"(It's) real big and understated at the same time ... You sometimes live in a big way, yet understated in the way you present yourself."
The Mulder and Scully counterparts on "Wellington Paranormal" are Mike Minoque, as officer Minoque and Karen O'Leary as – you guessed it – officer O'Leary.
Both of them have transmogrified from "What We Do in the Shadows." O'Leary never acted before "Shadows" and in her 'civilian' life is a kindergarten teacher.
She didn't even audition for the series, she says. "I had no idea what I was even doing. In fact, I don't even think I knew it was an audition at the time. It was just because one of the parents at my work was the casting director. So she got me to have a chat with a casting agent, and it turned out it was an audition," she says.
"But I think probably that worked in my favor and maybe in the show's favor as well because I just had no idea what to expect. So I went in with very low expectations. And they were all easily met because they were so low ...," she laughs.
Minoque was what the New Zealanders call a "runner." "I would drive a car and go and get things .... So I've done it for about five years and then suddenly, somebody at my work asked if I wanted to audition for a movie, which I didn't want to do," he says.
"I've never been interested in acting before. And then, I auditioned for that role and got that. So I just went from there. And then I did a very serious role in an anti-apartheid police drama, which Jemaine saw. And it was a dramatic role. And Jemaine saw that and he goes, 'Oh, this guy's funny!' Even though I was doing my best dramatic performance."
Early on Clement didn't know what he wanted to do either. "What I liked in school was art. I liked to draw and design, that kind of thing," he says.
"I didn't major in that. I was trying to major in theater and film, but I didn't complete it. I dropped out halfway through the third year. To do the course I was doing, the classes get smaller and smaller, so you have to make the cut. And I didn't. I would've had to go back for two more years. And I just decided: 'I'm not going to keep trying to do this, I'm going to actually DO it.'"
Apple TV+ takes a bite out of old musicals
Not many viewers may remember the colorful musicals of the '40s and '50s – shows like "Oklahoma," "Brigadoon" and "Pal Joey." But writer Cinco Paul remembers. In fact, he's created a whole series parodying those shows with "Schmigadoon!," premiering Friday on Apple TV+.
"These six episodes are really focused around Golden Age musicals, so we're really focused in that world," he says. "I don't want to give too much away, but ultimately maybe there is a movement into sort of other musicals like 'Bye Bye Birdie' or further on.
"But really. . . we're locked into '40s and '50s. And then some of those were turned into movies in the '60s, like 'The Sound of Music' and 'The Music Man,' but we are in that world. It is a love letter to Golden Age musicals from start to finish."
The idea for the show occurred to Paul 20 years ago. "But I had no idea what it should be," he shrugs.
Best known as writer with partner Ken Daurio for animated features like "Horton Hears a Who!," "The Lorax" and "Despicable Me," Paul says, "I think writers often have this. You sort of shuffle it, stow it away on the shelf for a while.
"And then when the TV landscape changed, and Ken and I were ready to move out of animation, it suddenly made sense. It's like, 'Oh, this could be a TV show.'
The series stars Keegan-Michael Key as Josh, a guy who hates musicals and wants absolutely nothing to do with them.
'Dr. Death' makes a house call on Peacock
With so much to watch these days on television it's difficult to choose the right thing. One of the right things is Peacock's new series, "Dr. Death," which begins streaming on Thursday. Based on real events, the story is about the ego-inflated neurosurgeon, Dr. Christopher Duntsch, who maimed several of his patients and caused the death of two of them. Joshua Jackson, so effective in "The Affair," plays Duntsch with just the right amount of bluster and charm to convince patients of his competence both inside and outside the operating room.
Alec Baldwin and Christian Slater portray two physician who become aware of Duntsch's proclivities and vow to stop him.
Jackson, whose career broke out with "Dawson's Creek," proves, once again, that acting is in the eyes. "Sometimes actors can't fool you," he says. "If someone is not a joyful person it shows in their eyes. If they don't understand the idea of happiness or enjoying themselves then they have cold, hard eyes. To a certain extent you can tell. But humans are chameleons; we're very good at hiding how we feel and who we are because we're taught to. The eyes will always betray you. If you're not feeling it, it won't show in your eyes."
"The Demi Lovato" show is winding up on Roku starting July 30. Originally made for the now-defunct Quibi, this 10-minute talker will feature a billboard of guests with Lovato handling the emceeing. Lovato, who started working professionally at 8, has had problems with an eating disorder and drugs. Things are different now, Lovato says. "The first thing that changed me was going into rehab when I was 18, which is young for somebody to go into rehab. It was the beginning of a new life for me. I went in one person and I came out another.
"Another moment that changed me was almost losing everything around that same time. I may not have a career when I came back out. When I came back I was so much more grateful and more humble toward everybody that I'd worked with. I wanted to work. I was no longer entitled or a little brat. I did so much growing up."
(Luaine Lee is a California-based correspondent who covers entertainment for Tribune News Service.)
Heath Alan Orndorff, of Norman, departed this earth at 32 years old on July 8, 2021. A Celebration of Life will be held at 11:00am, on Thursday, July 15, at Havenbrook Funeral Home-Norman. Online condolences may be shared at www.havenbrookfuneralhome.com.
Pamela Darlene Aragon (61) died July 9, 2021. Services will be 11:00 am Tuesday, July 13, 2021 at 12 Corners Baptist Church in Noble, interment will follow at the Denver Cemetery in Norman. Directed by McMahans Funeral Home of Noble.
Louise Boyd James, of Noble, died at home on Thursday, June 24, 2021, at the age of 79. A Memorial Gathering will be held from 4:00-6:00pm, Thursday, July 15th, at Havenbrook Funeral Home-Norman. Online condolences may be shared at www.havenbrookfuneralhome.com.
Sign up now to get our FREE breaking news coverage delivered right to your inbox.
First Amendment: Congress shall make no law respecting an establishment of religion, or prohibiting the free exercise thereof; or abridging the freedom of speech, or of the press; or the right of the people peaceably to assemble, and to petition the Government for a redress of grievances.
TV Series Finale 11 July, 2021 - 09:50pm
(Photo: Stan Alley/New Zealand Documentary Board Ltd)
Are these officers ready for what's coming in the first season of the Wellington Paranormal TV show on The CW? As we all know, the Nielsen ratings typically play a big role in determining whether a TV show like Wellington Paranormal is cancelled or renewed for season two (in this case, the show's already been renewed). Unfortunately, most of us do not live in Nielsen households. Because many viewers feel frustrated when their viewing habits and opinions aren't considered, we invite you to rate all of the first season episodes of Wellington Paranormal here.
What do you think? Which season one episodes of the Wellington Paranormal TV series do you rate as wonderful, terrible, or somewhere between? Are you glad that Wellington Paranormalhas been renewed for a second season on The CW? Don't forget to vote, and share your thoughts, below.
This site uses Akismet to reduce spam. Learn how your comment data is processed.
No infringement of previously copyrighted material is intended on this site. DMCA.
Copyright © TV Series Finale. All rights reserved. Privacy Policy.
Culturess 11 July, 2021 - 04:34pm
Wellington Paranormal -- "Cop Circles" -- Image Number: WPN102_0004 -- Pictured (L-R): Mike Minogue as Officer Minoque, Extraterrestrial Flora, Karen O'Leary as Officer O'Leary -- Photo: Stan Alley/New Zealand Documentary Board Ltd -- © 2021 New Zealand Documentary Board Ltd., All Rights Reserved
For those who watch the hilarious FX series What We Do in the Shadows, Wellington Paranormal will – and should – feel familiar. A spin-off of the popular vampire film on which the cable comedy was initially based, the show was originally broadcast in New Zealand in 2018 and comes to America in the wake of Shadows' success. Is it…a bit of an odd fit for The CW, which is generally known for its superhero shows and female-focused dramas? Yes. But that doesn't mean it isn't worth your time.
However, you should also not go into show this expecting to see a What We Do in the Shadows clone. Wellington Paranormal, as a comedy, is even drier in terms of its humor and less serial when it comes to its storytelling, with little to connect the six episodes of the first season to one another. The story is centered around a pair of bland protagonists, who lack much of the spark that defines the trio of vampires at the center of Shadows.
Yet, the straightforward combination of the painfully mundane and the utterly ridiculous combines to offer some genuine humor and goofy fun. The series stars Mike Minogue and Karen O'Leary as officers Minogue and O'Leary of the Wellington police department, a pair of bumbling, ineffective officers who stumble through investigations of seemingly supernatural or otherworldly events around the city.
Added to the city's Paranormal Unit by the charming Sergeant Ruawai Maaka (Maaka Pohatu) who is thrilled by the idea that any might take his belief in the supernatural seriously, the duo experiences everything from zombies and werewolves, to crop circles and demonic possession.
Minogue and O'Leary's utter cluelessness is the engine that powers the series, whether they're assuming a possessed girl is simply a case of messy public drunkenness or taking selfies with what may well be an alien in a cornfield.
The series embraces the mockumentary format with gusto, shot in the flat, wry style that was the calling card of shows like The Office. Our lead duo's inability to see or understand what's happening directly in front of them is a running gag throughout, and the show is often at its funniest when deploying sight gags involving something meaningful or dangerous taking place just outside Minogue and O'Leary's field of vision, usually while they're talking directly to the camera.
Wellington Paranormal boasts the same painfully dry aesthetic as its FX cousin, and the actors involved are positive masters of the sort of deadpan delivery that makes comedy like this work. And each episode clocks in at a speedy 22 minutes, meaning that none overstay their welcome, or try to drag their premise out for too long.
In all honesty, Wellington Paranormal isn't the sort of show that will stick with you – not even in the unexpected way that some episodes of Shadows do. (Bless Mark Proksch's Colin Robinson, is what I'm saying.) It's a perfect piece of silly, escapist absurdism; funny, but ultimately untaxing.
Will you remember much of this show after you watch it? Probably not, outside of a few specific jokes. (Sargeant Maaka's offhand comment that "I happen to know a lot about the walking dead…from watching 'he Walking Dead'" is my personal favorite.) But is it a perfectly acceptable way to battle the Sunday scaries? Absolutely.
Build your custom Culturess Daily email newsletter with news and analysis on Culturess and all your favorite sports teams, TV shows, and more.
Your favorite teams, topics, and players all on your favorite mobile devices.
Powered by Minute Media © 2021 All Rights Reserved.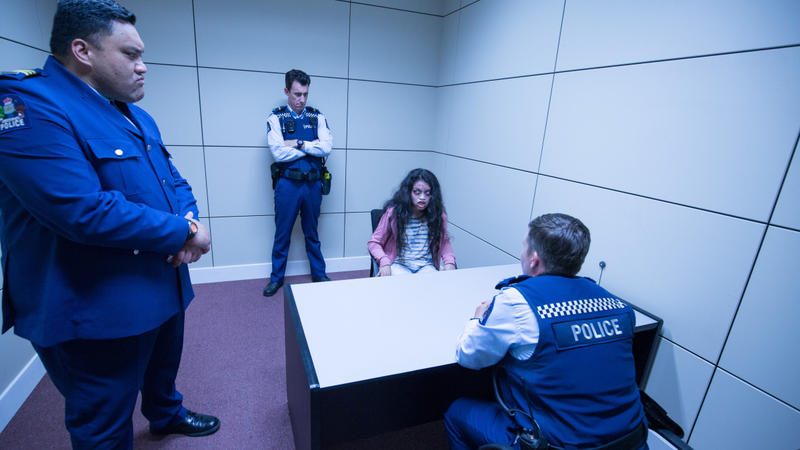 BPR / Blue Ridge Public Radio 11 July, 2021 - 12:00am
On the excellent, very silly yet dry-as-vampire-dust series What We Do in the Shadows, a bunch of vampire housemates are constantly followed by a documentary crew capturing their mundane everyday (everynight, technically) existence. WWDITS hews closely to the established, familiar mockumentary format — handheld camerawork, a sense that the subjects of the series are only too aware of how they're being perceived, and frequent cutaways to "talking head" interviews with isolated characters.
Most viewers have so internalized the narrative rhythms of mockumentary that they no longer notice them, even on a series starring characters who regularly turn into bats and drink the blood of the living between their prosaic roommate squabbles.
Even so, asking viewers to suspend their disbelief about, say, the staff disputes at a Scranton paper company, for example, remains a much lighter lift than asking them to blithely accept that a human camera crew would be freely admitted to a secret witches' ritual intended to drain the semen of vampires. There's reality TV, and then there's "reality" TV.
With the CW's Wellington Paranormal, the team behind What We Do in the Shadows the series, and the 2014 movie it's based on (made up of Taika Waititi and Jemaine Clement) has struck upon an ingenious way to erase any possible disconnect between unreal events and and the dictates of reality filmmaking: They simply graft their beloved horror-comedy elements and deadpan humor onto the structure of that most familiar, formulaic and stolid of reality shows: COPS.
If you've seen even a single episode of COPS, you know the drill. Between shaky-cam footage of real-life arrests, police officers deliver self-aggrandizing speeches to the camera thick with the pseudo-militaristic jargon of the profession. They pontificate about public safety, attempt to justify their every action, demonize those they've arrested and generally strive to pass themselves off as members of an elite brotherhood that is singlehandedly preventing the republic from descending into chaos.
Now imagine all of that chest-puffing bluster, but with demons. And werewolves. And vampires. Et cetera.
There's a seamlessness to Wellington Paranormal's depiction of self-serious cops bloviating about the need to protect the public from the scourge of recreational drugs while, behind them, just out of focus, a demon-possessed young woman skitters across the ceiling.
In the pilot, Officers Minogue (Mike Minogue) and O'Leary (Karen O'Leary) — who originated their roles in the 2014 movie — get drafted into the Paranormal Division of the Wellington Police when their true-believing Sgt. Makka (Makka Pohatu) leads them into his ultra-secret office (read: storage closet) behind a bookcase at HQ. Makka may be a font of occult knowledge, but Minogue and O'Leary prove hopelessly slow on the uptake, treating their every brush with the uncanny and otherworldly — from aliens to zombies — with precisely the same dull-eyed officiousness with which they'd write up a jaywalker.
This conceit — the extraordinary intersecting with the very, very ordinary — drives each episode, but the show's three leads find different ways to attack it. O'Leary plays her character as someone possessed of a creeping awareness of just how incompetent she's coming across on camera, while Minogue's slightly dimmer cop is full of blithe and entirely unearned confidence. As their supervisor, Makka Pohatu exudes a knowing, seen-it-all swagger that masks a clueless, seen-precisely-nothing cowardice, once he actually faces off with the uncanny.
Like What We Do in the Shadows, Wellington Paranormal strikes and manages to maintain a perfectly consistent, straight-faced tone amid all its dumb jokes and bumbling slapstick gags. Unlike WWDITS, however, Wellington Paranormal follows a monster-of-the-week structure, which threatens to turn its signature tonal consistency into a dutiful sameness.
But given that the series is already on its third season in its native New Zealand, with a fourth now in post-production, there's every reason to hope that this perfect synthesis of horror, comedy and bitingly satiric copaganda will find a way to keep its premise fresh, come hell or high water.