Mike Richards is in negotiations to become the permanent host of "Jeopardy!," Variety reports.
Richards is the executive producer of the trivia show and now the frontrunner to replace longtime host Alex Trebek after a long series of temporary hosts have tried their turn at the helm.
Actor and TV host LeVar Burton became one of those hosts after fans started a petition for him to replace Trebek, who died in 2020. Those fans and others rejected the Richards news on social media Wednesday night, offering their alternative picks.
But the host decision may not be made just yet. Variety reports that Richards isn't nailed down for the new role, though he is in "advanced negotiations" with Sony Pictures Television for the job alongside some other candidates.
The beloved Trebek died of pancreatic cancer in November 2020. He was 80 and had hosted the show for 36 years.
Richards, 46, former host of "The Pyramid" and "Divided" on Game Show Network, became an executive producer of "Jeopardy!" and "Wheel of Fortune" in 2020. He apparently made an impression on executives when he guest hosted episodes that aired in February and March.
Previously, Richards was an executive producer of "The Price is Right," the CBS revival of "Let's Make A Deal" and the celebrity edition of "Who Wants To Be A Millionaire." He also had hosting gigs on the reality shows "High School Reunion" on the WB network and "Beauty and the Geek" on the CW.
Another potential frontrunner for the host job was "Jeopardy!" champion and "Jeopardy! The Greatest of All Time" winner Ken Jennings, who was the first temporary host after Trebek's death. Richards was the second.
"Let's be totally clear," Jennings said when he hosted the show. "No one will ever replace the great Alex Trebek, but we can honor him by playing the game he loved."
Other temporary hosts were "Jeopardy!" champion Buzzy Cohen, "60 Minutes" correspondent Bill Whitaker, actor Mayim Bialik, Cliffside Park's Dr. Oz, CNN's Anderson Cooper and Dr. Sanjay Gupta, "GMA" hosts Robin Roberts and George Stephanopoulos, "Today" host Savannah Guthrie and Green Bay Packers quarterback Aaron Rodgers.
Variety reports that Bialik and Cohen have been considered other strong candidates for the job.
Note to readers: if you purchase something through one of our affiliate links we may earn a commission.
Read full article at NJ.com
Variety 05 August, 2021 - 07:10am
After months of speculation, it seems "Jeopardy!" could be hiring from within for its new host to replace Alex Trebek.
The show's executive producer, Mike Richards, is said to be in "advanced negotiations" with Sony Pictures Television to take over the role as host of America's beloved game show, Variety exclusively reported.
The 46-year-old, who just joined the production last year, reportedly impressed Sony with his guest-hosting stint in late February, according to Variety.
Sony declined to comment to The Post regarding a permanent "Jeopardy!" host.
However, the studio told Variety that it's in talks with "several potential candidates" but didn't disclose any further details.
Richards, who has hosted the series "Divided" and "The Pyramid," was among several guest hosts that included Mayim Bialik, Anderson Cooper, Katie Couric, Bill Whitaker, Dr. Mehmet Oz, George Stephanopoulos, Robin Roberts, Savannah Guthrie, Dr. Sanjay Gupta, Aaron Rodgers and Ken Jennings. As the most famous player, Jennings is the show's highest-winning contestant, grossing $2.52 million in regular gameplay, and scored the most consecutive "Jeopardy!" wins in a 74-game streak in 2004.
Aside from Jennings, who many assumed had the gig in the bag, "Reading Rainbow" star LeVar Burton was a much-hyped host thanks to his online campaign for the role. Burton's week, while impressive on the hosting front, yielded a not-so-stellar "Jeopardy!" record with the lowest-scoring contestant ever. Dr. Oz, though, was the host to score the lowest ratings during his weeklong tenure.
Richards, according to Variety, is well-poised to host the long-running game show, having produced more than 4,000 hours of game shows in his career, including the likes of "The Price is Right," "Who Wants to Be a Millionaire" and "Let's Make a Deal." Richards was applauded for his heartwarming tribute to Trebek after news of his passing.
As for fans, a recent poll showed that the majority — 23% — hoped Jennings would take his place on the podium where his dear friend Trebek once stood.
Trebek, who hosted over 8,200 episodes of the game show since 1984, died Nov. 8 at age 80 following a battle with pancreatic cancer. His final episode aired in January, pulling the heartstrings of millions of Americans who watched him over 36 years.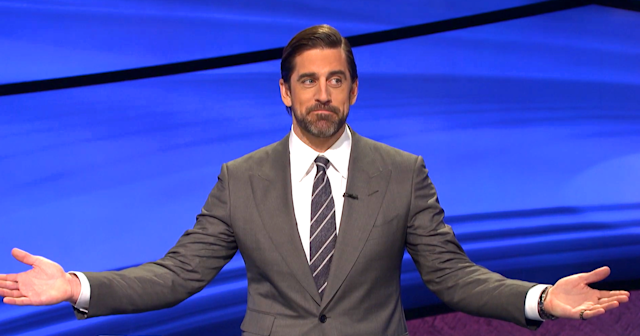 247Sports 05 August, 2021 - 07:10am
Go VIP - One Month for Only $1
Back in April, Rodgers suggested the idea of playing football and hosting Jeopardy simultaneously.
Go VIP - One Month for Only $1
These cookies are essential for the proper functioning of our Services. Essential cookies cannot be switched off in our systems. You can set your device to block or alert you about these cookies, but some parts of the Service will not work.
These Cookies allow us to collect information about how visitors use our properties. Some examples include counting visits and traffic sources, so we can measure and improve the performance of our services. If you do not allow these Cookies we will not know when users have visited our properties and will not be able to monitor performance.
These Cookies enable the services to provide enhanced functionality and personalization. They may be set by us or by third party providers whose services we have added to our services. If you do not allow these Cookies then some or all of these services may not function properly.
These Cookies may be set by us or through our services by our advertising partners. They may be used by those companies to build a profile of your interests and show you relevant advertising on this and on other properties. If you do not allow these Cookies, you will still see ads, but you will experience less relevant advertising.
These Cookies are set by a range of social media services that we have added to the services to enable you to share our content with your friends and networks. They are capable of tracking your browser across other sites, building up a profile of your interests to show you relevant content and advertisements on the relevant social networks. If you do not allow these Cookies you may not be able to use or see these sharing tools.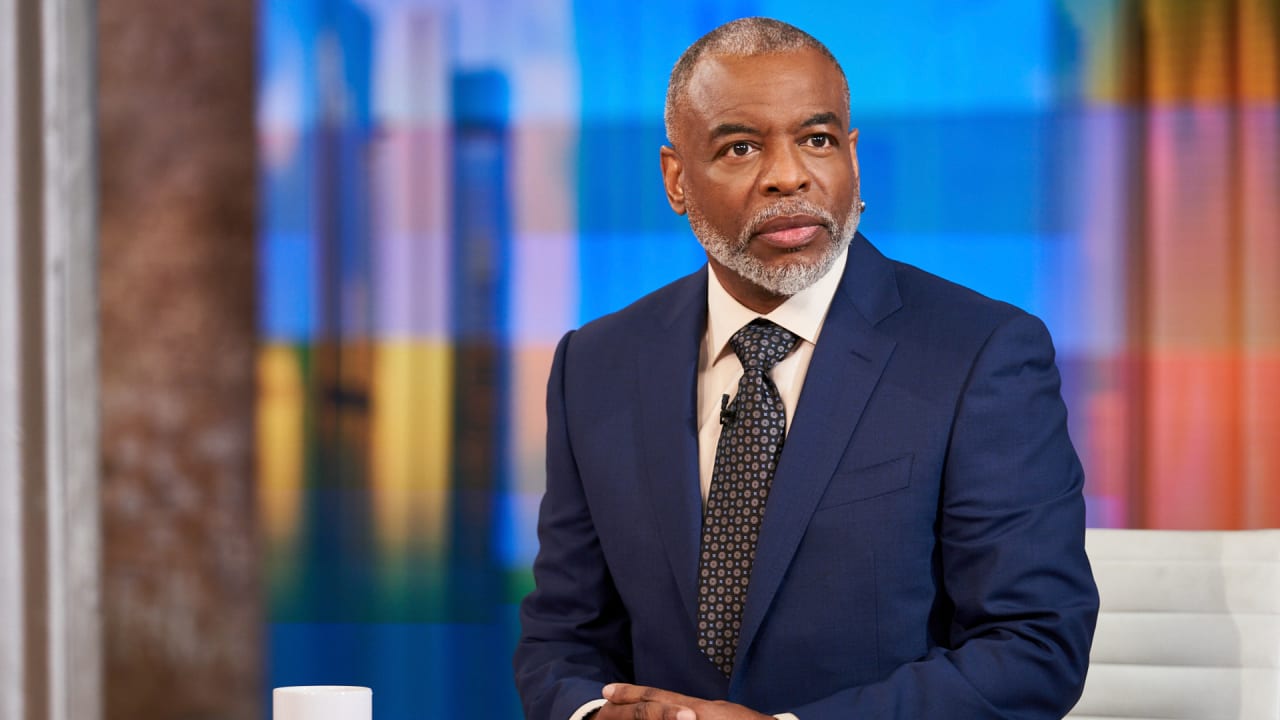 Complex 04 August, 2021 - 06:33pm
© 2019 Complex Media, Inc. All Rights Reserved.
This report will come as a huge disappointment to a great many online who have pushed for LeVar Burton to be the next host of Jeopardy!, especially in wake of a New York Times Magazine interview published in late June where the Reading Rainbow host said he felt like he's "supposed" to take up the mantle left behind by Trebek.
"It's difficult to explain, but there's something inside me that says this makes sense," Burton said. "I feel like this is what I'm supposed to do. I have been watching Jeopardy! more or less every night of my life since Art Fleming was host. Jeopardy! is a cultural touchstone, and for a Black man to occupy that podium is significant."
While all may seem lost given the fact that Richards is apparently the front-runner for the gig, a Sony Pictures spokesperson said they have maintained discussions with several potential candidates, and warned that both sides could fail to come to an agreement. Despite providing Burton's supporters with a glimmer of hope, they're already disappointed to discover that he isn't the first choice in the eyes of the decision makers for Jeopardy!
In any case, you can check out some reactions to the news below.